Is Costa Rica safe for new travelers?
Costa Rica is one of the most popular tourist destinations in not just Central America but the North American continent.
Just like its bordering countries, it is steeped in ancient history and has unbridled and expansive biodiversity.
The home of Mayans hundreds of years ago and now the home to a proud and socially diverse nation, Costa Rica is one of the best countries to visit in Central America.
Is Costa Rica Safe?
Tourists who are in search of the safest countries to visit in Central America often travel to Costa Rica in search of something.
Whether it's for the natural wonders, hummingbirds, or even for just a getaway from the hustle and bustle.
Either way, Costa Rica has it all. There are many that consider Costa Rica to be one of the safer spots to visit when it comes to Central America.
Is this true? And what can you do to keep safe?
Is It Safe to Travel to Costa Rica?
If you're looking for the short answer? Yes.
The UK's travel advice page for example states that most visits to Costa Rica are 'trouble-free.'
You just need to read this guide, as well as others like it online and you need to be prepared.
Although the cost of living in Costa Rica is relatively high. Crime is an issue within the bustling city centers, just like in nearby countries.
For the most part, tourists in this country go to the more rural areas for the amazing nature and views.
If you are planning a trip to Costa Rica you can avoid many mishaps by been versed on what's happening in the country today.
As well as some universal safety laws which are listed below.
In terms of the current COVID-19 situation, the regulations are constantly changing. In terms of getting into the country, you'll need an official test stating that you test negative.
Tourists have been the targets of some armed robberies, but this is quite rare.
In general, it would be a great rule of thumb for all visits to Central America to keep valuables hidden, locked away, or kept at home.
We recommend you pack some stash pocket clothing items to help you conceal those more valuable items that must leave with you.
Safety Facts about Costa Rica
The intentional homicide rate is the third safest in Central America.
Crime in Costa Rica generally stems from widespread corruption, an inadequate justice system and the prevalence of both gang and narco-activity across the country.
In 2019, approximately 91,000 British Nationals visited the country. This is almost a sixth of the 16,109 British nationals that visited Guatemala in 2018.
Theft and armed robbery are the most common problems encountered by U.S. citizens and tourists in general
There have been reports of Methanol being used to make alcoholic drinks. This can be fatal, so avoid alcohol unless from trusted brands. It's either this, or you have sodium dichromate on your person to test for ethanol.
Is Costa Rica Safe to Travel Alone?
Costa Rica is only safe to travel alone if you know what you're doing.
If you're going for a relaxing holiday, you'll find that avoiding the major cities and sticking to either cruise ship stops or resort areas will be to your benefit.
Just like most cities in Latin America, petty crime is completely spontaneous and can mostly be affected by your appearance.
Stick to the unwritten rules of traveling to any other country.
Don't do drugs, don't go wandering around at night, and keep valuables tucked away in some hidden pocket clothing if you can.
Backpacking Costa Rica Safety
For backpackers, Costa Rica is most likely a country you'll be passing through.
Whether you're heading south towards Panama or north towards Nicaragua, you'll find the southern region of Central America to be the safest. Compare Costa Rica vs Nicaragua is you're low on time.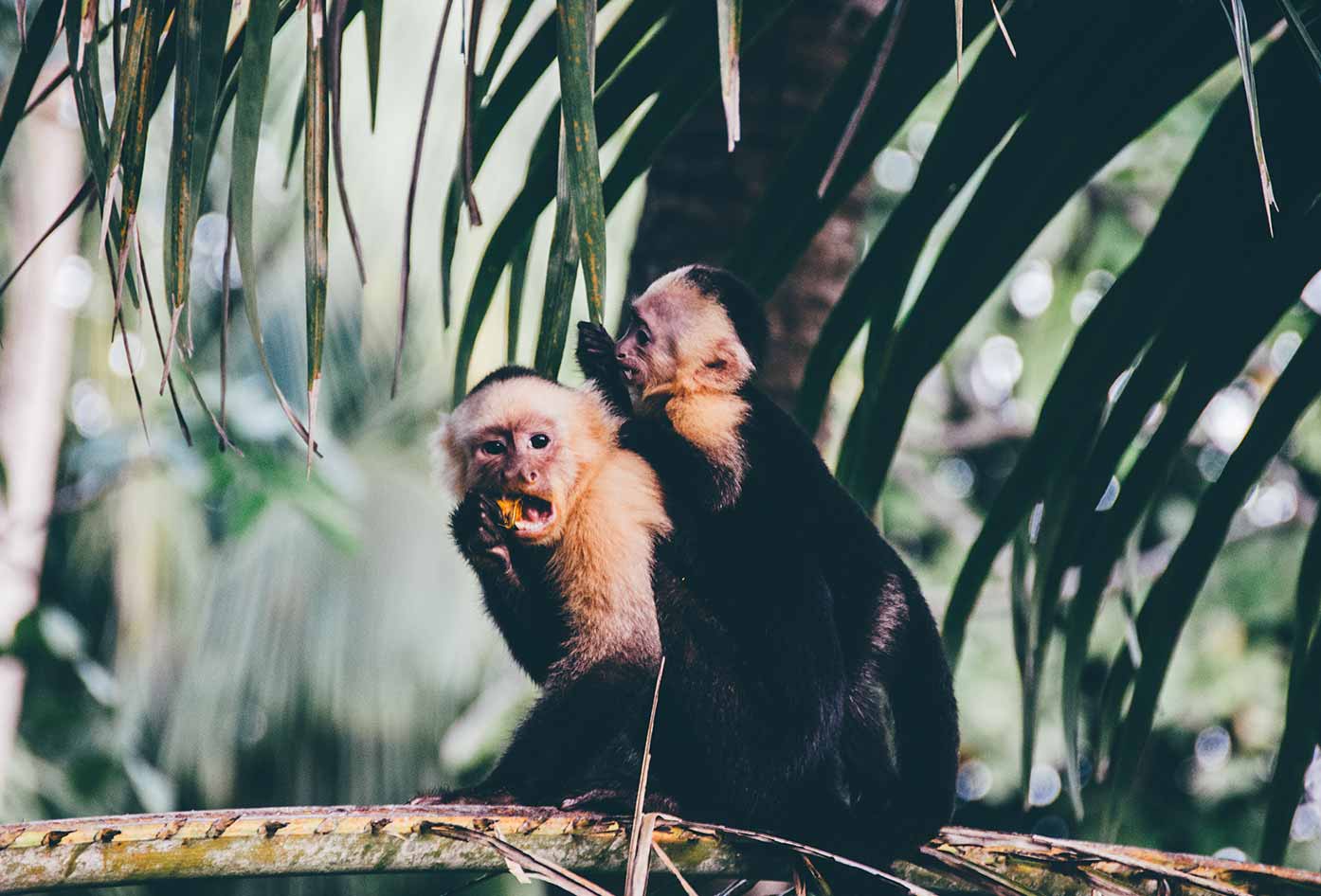 Border crossings can be difficult, but if you stick with a trusted coach service, you won't have any problems.
Don't forget, there will be many backpackers just like you seeking the best routes around this area.
Teaming up with fellow backpackers will help give you strength in numbers.
Costa Rica Travel Safety Tips
Costa Rica has the potential to be dangerous if you don't take the necessary precautions and don't know the possible setbacks.
⤵️ Top tips to help you out before you make the trip:
Only travel to Costa Rica once you have taken the necessary steps to travel into the country. This will involve taking a Coronavirus test.
Note that travel to Costa Rica is expensive comparing to neighboring nations, so carry enough funds for the duration of your trip
Do not take too many valuables with you. If you want to take expensive equipment such as cameras or smartphones, keep them hidden, locked away, and on your person. A PacSafe backpack is perfect for this.
Keep a travel money belt for any excursions through Central America.
Make sure to take sunscreen. You're close to the equator and the heat can be blown away by the cool sea air. You won't feel your skin burn until after the damage is done.
Make sure to use trusted and accredited hotels. Then once you've booked your room, book taxis or buses through the hotel. There are some amazing hostels in Costa Rica designed for budget travelers.
Keep away from crowds of people. You could be attacked or arrested.
Don't accept offers of drugs. Possession of drugs is heavily enforced in Costa Rica, and you risk being shot by police.
If you are a person that suffers from typical culture shock symptoms see our tips on adapting to new surroundings on this blog.
Keep dummy wallets for pickpockets and if anyone attempts to mug you, hand them what they ask for.
If you are on a budget and concerned about the cost of travel here, try looking at both Costa Rica and Puerto Rico to make comparisons on which suits you best.
Traveling Around Costa Rica Safely by Bus
Buses are the main method of transportation for most Costa Ricans, and many travelers choose to save money by taking buses.
Often referred to as "chicken buses", these localized buses are often set in old U.S. school buses.
They can be crowded and you might have to stand for the entire bus ride. But, they are very inexpensive and so they're the first choice for most backpackers.
They'll also give you a real taste of the local Costa Rica lifestyle. Just know that most of the Costa Rican roads are very primitive and bumpy, so short bus journeys may be preferable to some.
If you're looking for a classier and safer travel method, there are also Primera Clase (first-class) coaches running between major Central American destinations.
On these coaches, you're guaranteed to have your own seat, and some buses even have restrooms.
Got Travel Insurance for Costa Rica?

Designed by travelers, for travelers, World Nomads covers more than 150 adventure sports and activities so you can explore your boundaries.
Is Costa Rica Safe?
Costa Rica has a lot to offer its visitors. Whether you're looking for discovery or a relaxing retreat.
It truly does have it all.
If you have any worries or queries about whether certain areas are particularly more dangerous than others, look at the foreign advice of your country's government online.
Costa Rica should make the perfect addition to any Central America travel route or backpacking itinerary.
Book your trip to Costa Rica now, and stay safe out there!
📌 Like this article? Pin it…
Missing something? Got tips, tricks & advice we can learn from?
💬 Leave a nice comment or let's start a conversation below!
---
"Dear friend! Some links in this post contain affiliate links. Meaning, if you click through and make a purchase, book a hostel or sign up for a tour, I may earn a small commission at no additional cost to you. Your support means a lot and helps me to keep traveling and maintaining the quality of this site for you."