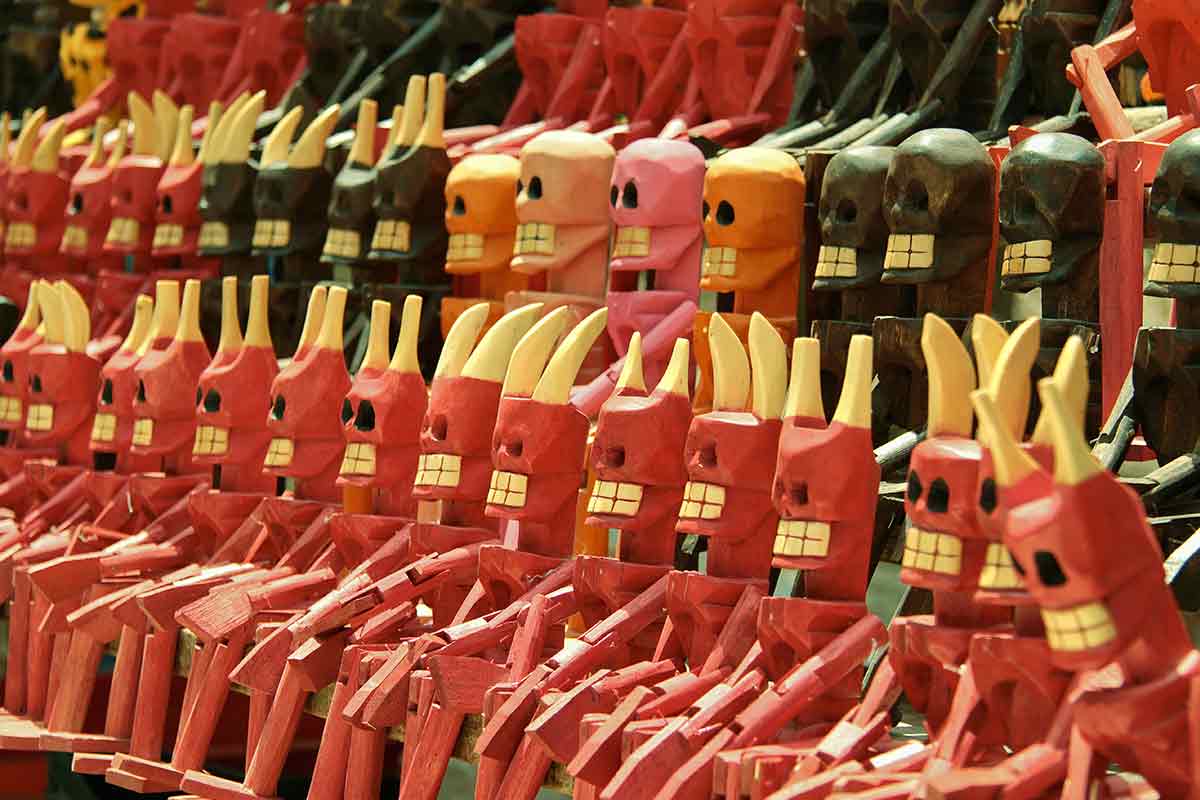 Are you wondering if Cancun is safe to travel to right now?
As you will probably already know, Cancun is one of the most popular of all travel destinations in Mexico that you could visit.
The famed resort city is made up of two main areas El Centro, and Zona Hotelera which are strategically situated on the picturesque coast of the Yucatan Peninsula which lies on the shores of the Caribbean Sea.
However, is Cancun safe, and with its episodes of violent crime, what can you expect? Keep reading because this article will give you the tips, insights and knowledge to be able to have a successful trip to the city.
Is Cancun Safe?
The quick answer: Yes! With over 7 million in the first quarter of 2022, you can start to understand the magnitude of visitors to the region.
Cancun is a unique location in the Caribbean sea making it a great tourist destination for travelers from all over the world.
For the past several years the safety in Mexico for tourists traveling in and around the country has been highly questionable.
This is due in large part to the heavy crackdown on the drug cartels in Mexico by the Mexican government. Believe it or not, the media has done a surprisingly good job of covering many high-profile incidents.
However, this has not had much of a negative effect on some areas, which answers the question, is Cancun safe for travel?
Where is Cancun?
The ever-popular Mexican hub of Cancun is located in the region that's known as the Riviera Maya.
This region (holds both Yucatán and Quintana Roo states) sits in the extreme south-east of Mexico, with Cancun lying near the northern tip.
With its fair shares of the Caribbean Sea running along its periphery, here you'll find some of the most stunning beaches in the country.
It's overall the most eastern point of Mexico and lies a pretty sizeable 13,000km from Mexico City.
Is Cancun safe for travel right now?
The actual number of serious or violent crimes in 2022 have not been released but data show that Cancun saw 337 murders in 2021.
Despite the shocking reports including a near-miss incident where four American travelers were badly injured in a shootout on the beach in November 2021 (near Cancun), things are actually looking up.
It is believed that a downward trend points to a lower number of tourist-related violent crimes and fatalities in Cancun's Hotel Zone.
This would seem to bolster the notion that as long as you heed the official travel warnings and avoid the areas recommended by the government you should have no real reason to be concerned.
Facts about safety concerns in Cancun
According to the latest crime statistics involving American citizens traveling in Mexico to tourist areas including Cancun.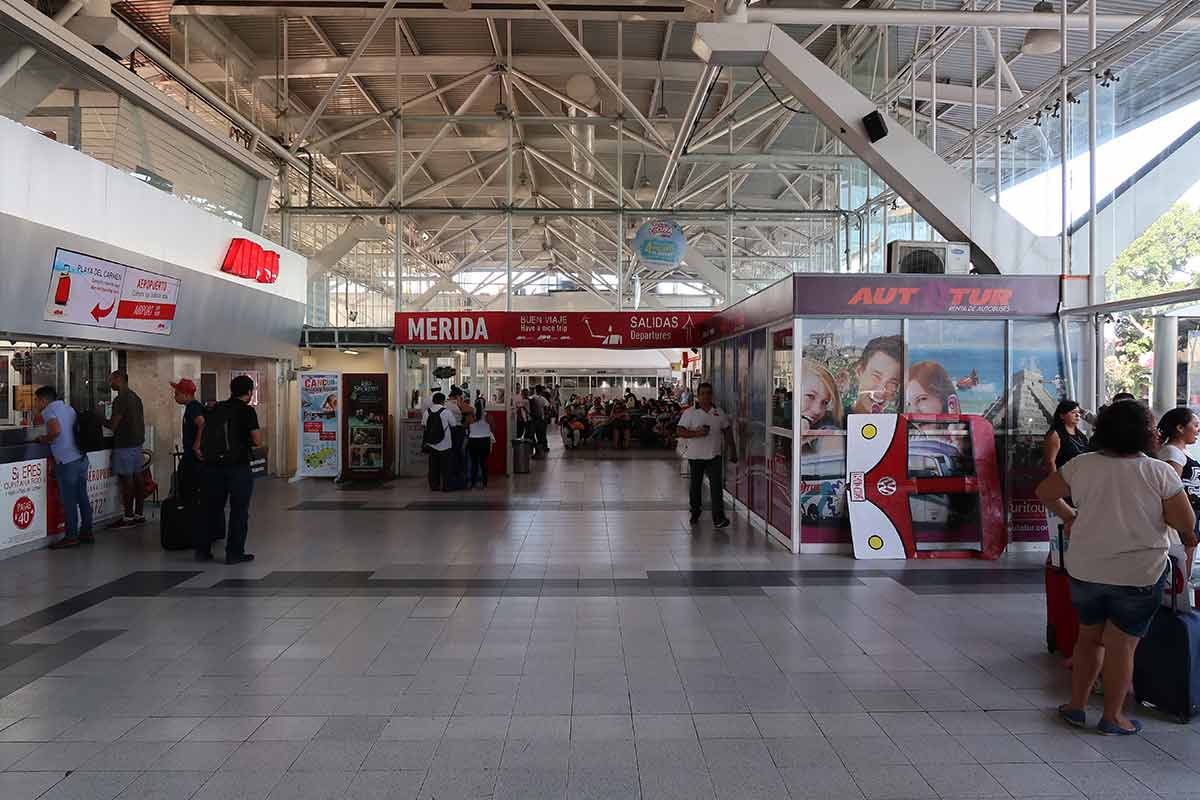 The occurrences of violent crimes against American tourist is far below the violent crime statistics of the top four American cities.
For example: based on the number of murders reported in Cancun per 100,000 people is far below the number in the four top American cities which include; Detroit, Baltimore, New Orleans, and St. Louis.
If you are traveling to Mexico this year. That statistic alone should give anyone who is considering traveling to Cancun some peace of mind.
Safest places to visit in Cancun
The city of Cancun, Mexico is actually divided into two very distinct zones; Zona Hotelera Cancun and downtown Cancun.
⤵️ Below I will list some safe places in Cancun to bear in mind:
The Hotel Zone -This area really is the safest of all, with the most police presence. It's also the most vibrant, with a tonne of restaurants and nightlife options here too.
Downtown Cancun – This area is a little unsafe, and sometimes there have been incidents involving tourists here. It's best for its proximity to the main bus station, however, be sure to dress down when out and about and to avoid going out late alone.
Isla Mujeres – This island is mostly safe for a visit, with increased tourism and police presence all but surely kicking out most shady types on the island. Playa Norte is a pretty safe area to be based around, but of course, keep an eye on belongings if heading into the sea (or go with a group who can look after these for you).
If you are thinking of renting a car whilst in Cancun you'll find good deals that can save cash when comparing with elevated taxi prices.
The Zona Hotelera Cancun is the area of the city where most of the resort hotels, beaches, and other popular tourist areas.
With hotels such as Grand Fiesta Americana and Casa Kin33 you can have the most rewards family or a (sustainable) romantic stay.
The fact that most of the resorts and hotel structures are heavily guarded, helps to deter much of the crime by the cartels.
Is Cancun safe for solo travel?
Yes, it is safe to travel to Cancun for solo travelers!
However, it is still highly recommended that no one travel to Cancun alone. Especially if you have no knowledge of Mexican culture at all.
Although I do not completely agree with the advice of government authorities who recommend avoiding traveling to Cancun alone. You have to look into the reasons why they (and the news/media) are saying this.
I have always advocated for people traveling alone! Especially as a way to grow and learn about yourself, but not to put yourself in a vulnerable situation that would subject you to harm! So, always do your research!
💡Smart Travel Tip
If you find yourself traveling to Mexico solo, look our for like-minded travelers at one of the many top-rated hostels dotted around Cancun.
Cancun Nightlife
There are many reasons why Cancun is Mexico's most popular spot.
Its nightlife would be one of the biggest, with an extravagant range of all types of clubs, pubs, and festivals happening here.
Coco Bongo is a must-visit when in Cancun, with the infamous club hosting live performances, and also has a large variety of drinks and blends on service here.
Mandala Disco and Dady'O are another two great options, with the latter featuring everything from biking contests to themed parties.
What to Avoid in Cancun?
Along with tips on how to stay safe in Cancun below, I'll list things to avoid doing so you reduce the chance of any mishaps during your stay.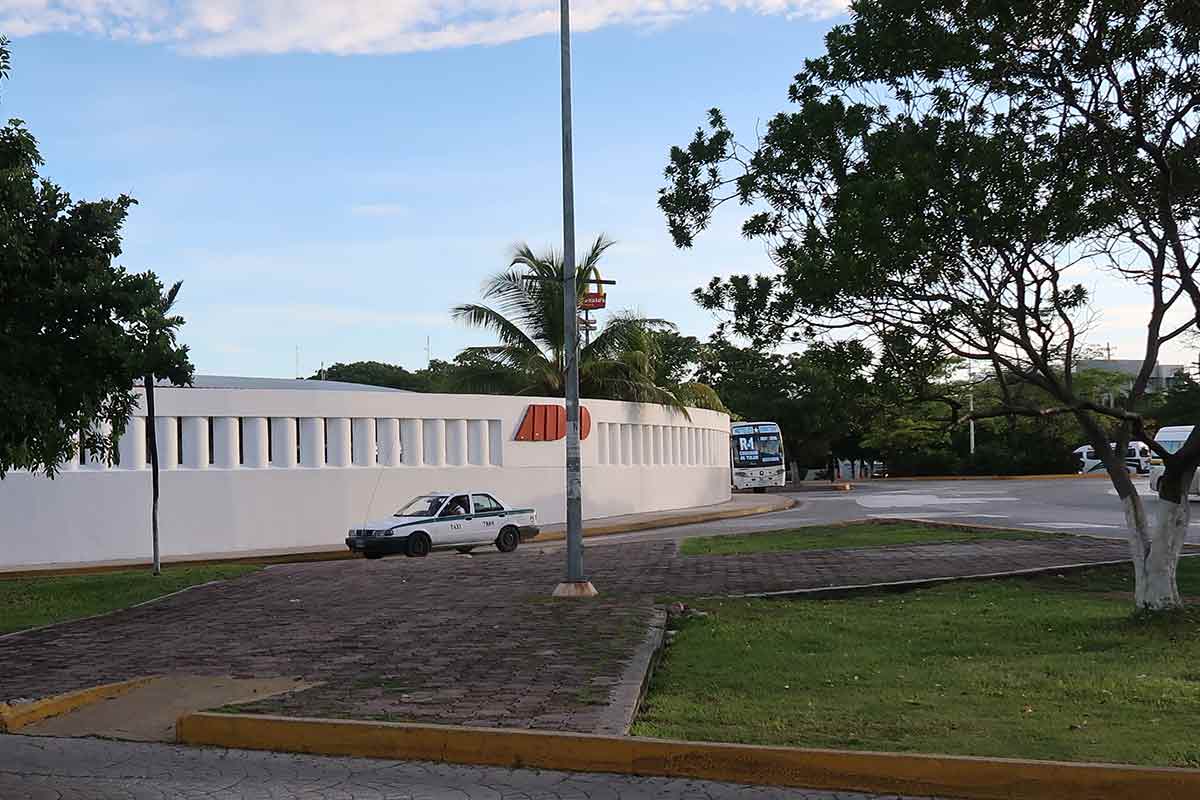 Avoid carrying a lot of cash at once
When hanging around Cancun, remember to do it with just a little money and in local currency instead of US dollars. This way if you'll encounter any criminals you won't lose a lot.
If arriving from the airport with a lot of cash, I recommend putting it in different places, for example, some can be put inside your hand luggage, more in your backpack, and some in a small travel belt like this handy Secure Travel Money Belt that you can carry everywhere.
Avoid letting belongings out of sight
If you are traveling with bulky luggage and expensive items in sight, you'll certainly turn into an easy target for scammers.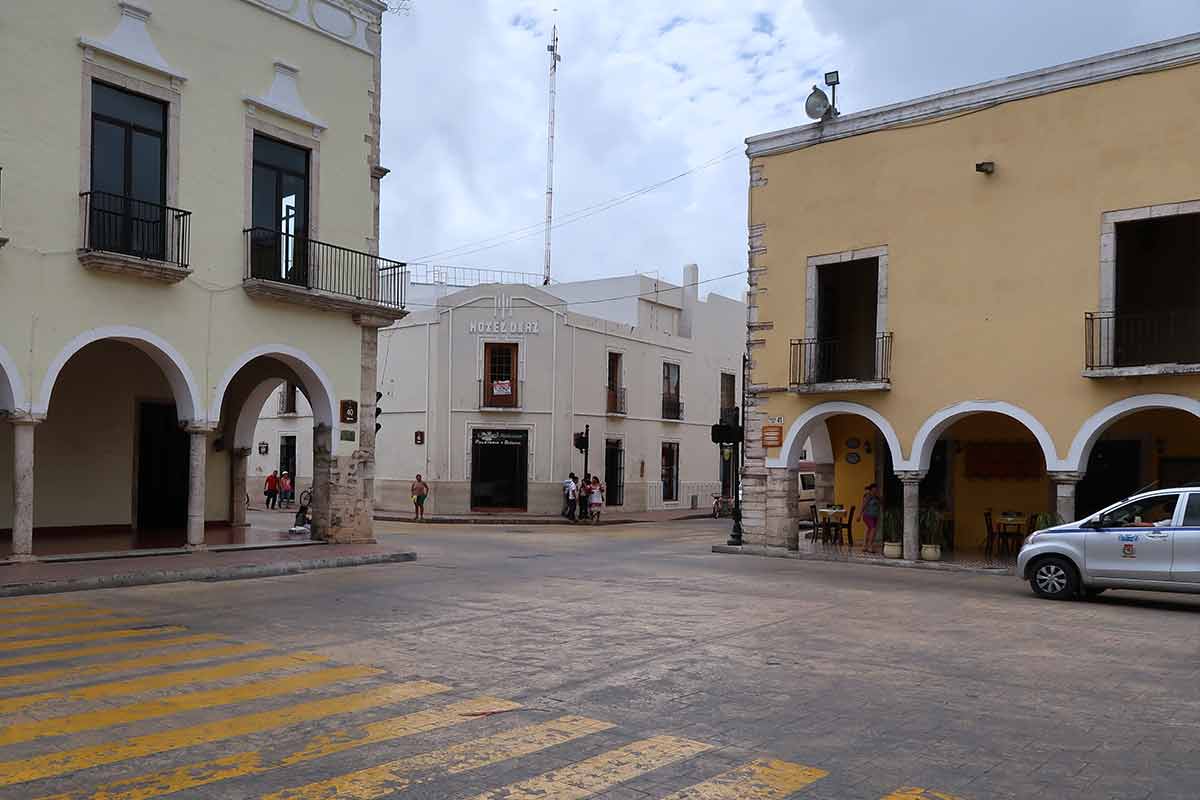 For this reason, avoid letting your personal belongings out of sight at any time and keep the most valuable ones (passport and most of your cash) in safe places like travel document holder that you can leave in the hotel.
Avoid deals that seem too good to be true
This might include airport scams like transport scams with fake receipts, rental agencies and tour operators scams. If the deal sounds too cheap, take time to do your own research and understand if the service is a genuine one and if you're not 100% convinced, don't go ahead with it.
Avoid Bad Neighborhoods
When walking around Cancun, try to always check around you and if you feel you're moving towards a non-touristic area, avoid it.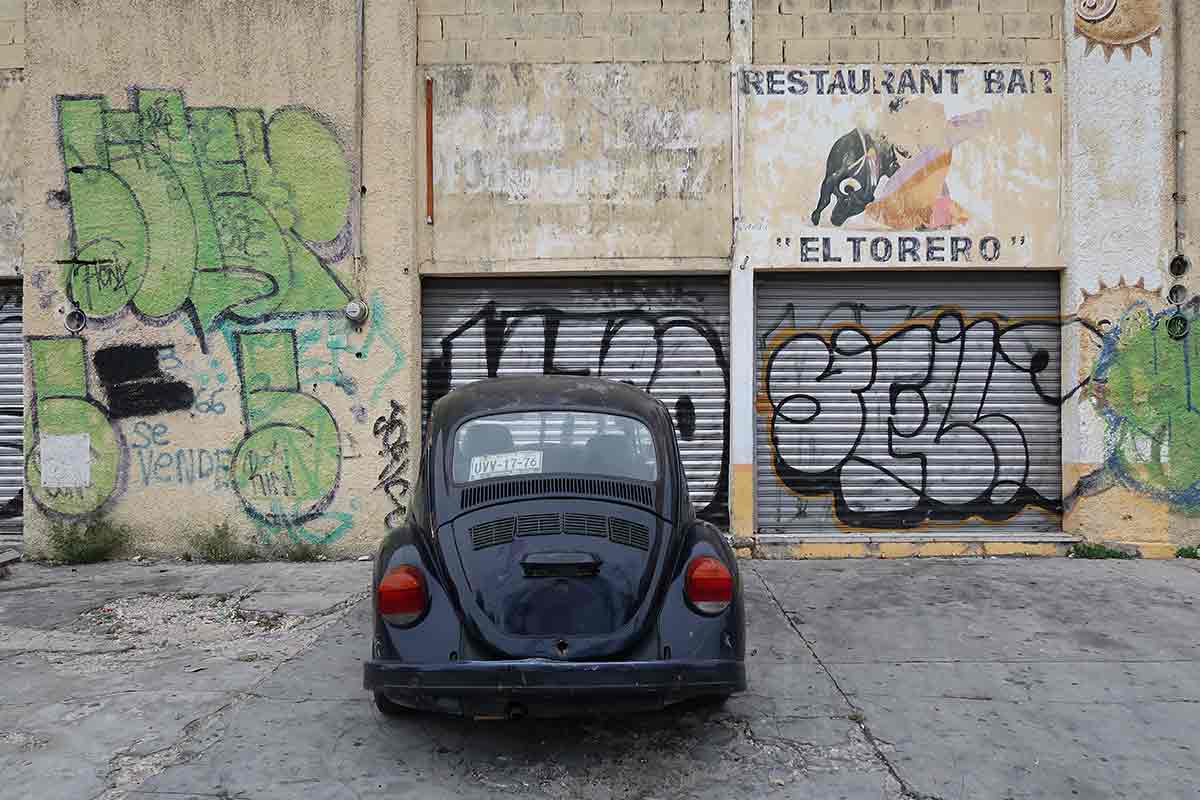 The neighborhoods to avoid are Lopez Portillo and around Bonfil as well as any place in the Cancun outskirts.
The safest areas are the hotel zone, El Centro (downtown) and Islas Mujeres. Here you can stay reassured you won't feel unsafe, but keep your eyes open for any petty criminals and scams wherever you go.
Learn some Spanish
It's good to learn some basic Spanish in order to have some conversations with locals, order food, and move around the city.
Also, knowing some basic Spanish conversation will both help you in dangerous situations where you might need to seek help and deter potential scammers for taking advantage of you.
Don't exchange money at the airport
The exchange rate at the airport is a lot higher than the one you can find in town or at money exchange offices you can find in your city.
If you really need to exchange dollars for pesos, just do it in smaller amounts and wait to get to your destination to exchange more.
💡Smart Travel Tip
Also, exchanging a large amount of money at Cancun airport will definitely draw some of the most sneakest pickpockets' attention. I'm sure you certainly want to avoid that at the start of your vacation or trip!
Don't drink tap water
Never drink unfiltered water in Mexico, where there isn't proper water treatment and many parasites and bacteria survive in tap water.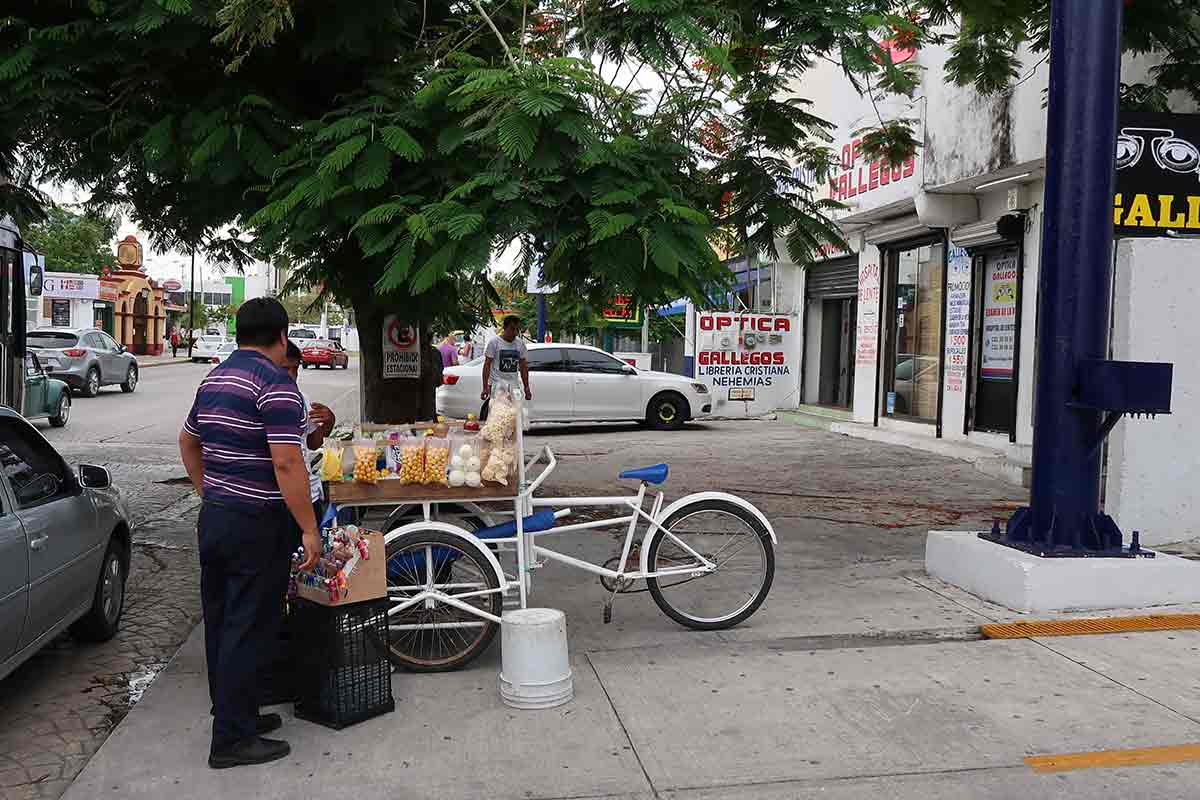 The risk is catching traveler's diarrhea and ruining your trip. Stick to bottled and filtered water for the whole time and you should be fine.
Don't buy tours from stand-alone people
Avoid 'representative' on the streets selling you tours to Mayan ruins or cruises. Their deals might also sound quite interesting, but most of the time they're scams.
If you're looking for tours rely on store agencies and trusted websites selling them. I highly recommend using GetYourGuide for booking tours.
Ensure the price is clear on their brochures and leaflets and that there are reviews from other travelers. You can also book tours via your hotel.
Backpacking Cancun Safely
As a backpacker in Cancun, the mindset is usually different to that of somebody who is traveling on vacation or with a family.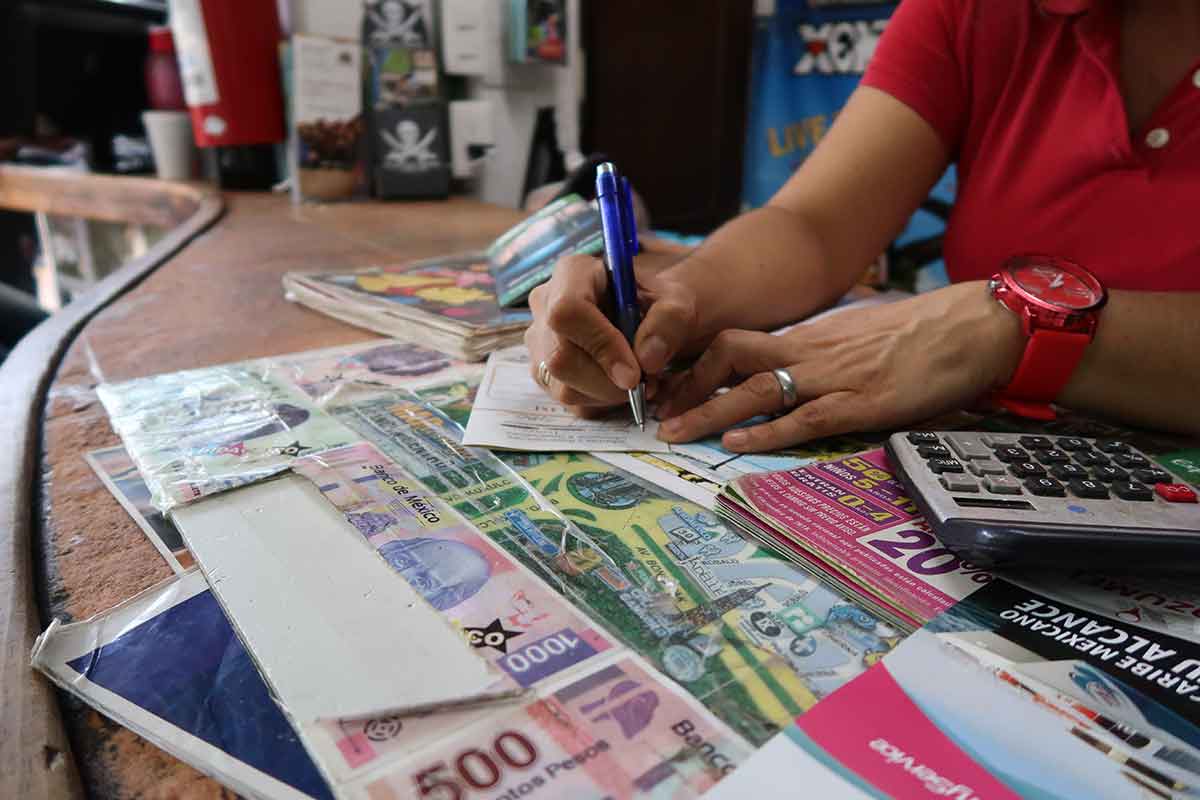 Although many of the same risks apply there are some extra things to consider, especially if traveling on a budget in Cancun.
Cancun Travel Safety Tips
As a precaution, there are some things that you can do to prevent bad things from happening to you.
⤵️ Follow these basic safety tips for Cancun below:
There is no one best time to visit Cancun unless you are concerned about the weather, then you may want to be more selective.
Never drive in isolated areas and stick to the toll roads
Always aim to stay well clear of any areas deemed unsafe by the government of Mexico.
Never wear expensive, fancy jewelry outside the hotel.
See this culture shock symptoms guife for tips on adapting to Mexico if you'll be staying in Cancun for an extended period of time.
Stay in well-lit areas and avoid isolated areas when out at night
Withdrawing money from an ATM be sure it is in a well-lit area
Look out for well-known banks and exchange houses
Read up about Mexicans traditions and aim to leave the lazy and constant danger assumptions at home.
Never leave your drinks unattended when out at night
Always request the hotel staff to call for a cab for you
You'll also be glad to know there are more things to do in Cancun than meets the eye. You just need to be prepared to leave the hotel.
Never surrender your passport and give any cash to police officers
If you observe the things that are mentioned above you are much more likely to have a positive experience in Cancun, Mexico.
These Cancun safety tips, along with speaking a little basic Spanish conversation can go a long way in keeping you away from danger.
Got Travel Insurance for Cancun?

Designed by travelers, for travelers, World Nomads covers more than 150 adventure sports and activities so you can explore your boundaries.
Best time to go to Cancun
The dry season runs from November until May, and has average daily temperatures of between 74-81°F, with highs of up to 87°F and lows of 67°F (January is overall the "coolest" month).
Rainfall is at its lowest this time of year with between 1-3 inches falling throughout each month. The wet season runs from June until October.
Average temperatures range from 80-82°F, with highs of 90°F (July is the hottest month) and lows of 74°F. Rainfall is much heavier this time of year, with between 3-6 inches falling in each month.
Where to Stay in Cancun?
As briefly mentioned above, the most popular area to stay in Cancun is in its hotel zone, which lies in the north of the city.
There you'll find the best beaches and all-inclusive hotels, which will provide anything and everything that you'll need.
Another area (especially if on a lower budget) is in El Centro.
There you'll find lots of good value hostels and a good variety of restaurants and bars nearby.
The main bus terminal is also located here, which makes getting around and exploring the beautiful Yucatán region very easy.
Cancun Safety FAQs
See these frequently asked questions about safety in Cancun:
---
Is Cancun Safe?
Despite the negativity about traveling to Mexico, it is well-documented that a person needn't wonder if is Cancun safe to travel to or not.
However, although some of the reports and statistical data in this article may show otherwise, there is no need to worry.
When traveling to Cancun on vacation be aware that while crime does exist in Mexico it is highly unlikely that there is going to be a rampant amount of crime in Cancun that is going to affect you or your trip.
Are you ready for a vacation? Learn about even more safe places to visit in Mexico, some of which are located in the same region as Cancun.
📌 Like this article? Pin it…
Missing something? Got tips, tricks & advice we can learn from?
💬 Leave a nice comment or let's start a conversation below!
---
"Dear friend! Some links in this post contain affiliate links. Meaning, if you click through and make a purchase, book a hostel or sign up for a tour, I may earn a small commission at no additional cost to you. Your support means a lot and helps me to keep traveling and maintaining the quality of this site for you."