Did you ask yourself the question: is Brazil safe to travel to?
Brazil. The home of 60% of the Amazon Rainforest and the most iconic culture of South America.
Favelas, beach football, Jiu-Jitsu, Christ the Redeemer, City of God. Brazil has it all and then some.
Brazil has a lot to offer but sometimes falls by the wayside due to its seismic reputation.
Is Brazil Safe?
You don't need to be an experienced hiker or a seismologist to enjoy what Brazil has to offer.
In fact, it's difficult for anyone to name a South American country without naming Brazil.
Rio was the site of the 2016 Summer Olympic and Paralympic Games, as well as the 2014 FIFA World Cup.
A light was shined onto Rios's greatness during this decade just gone. But is this representative for the rest of the country?
What about comparing Rio de Janeiro vs Sao Paulo is one just as dangerous as the other? What about the rural parts of Brazil, in the Amazon Basin?
Most travelers are aware of Brazil's dangerous side before making the trip, but may still worry about its potential for a serious crime.
Rio, Brasilia, and other cities such as Salvador de Bahia have their petty crime, just like most major cities, but is the serious crime that bad?
Is it Safe to Travel to Brazil?
In a one-word answer, yes.
Brazil is safe for visitors and tourists and has been for many years.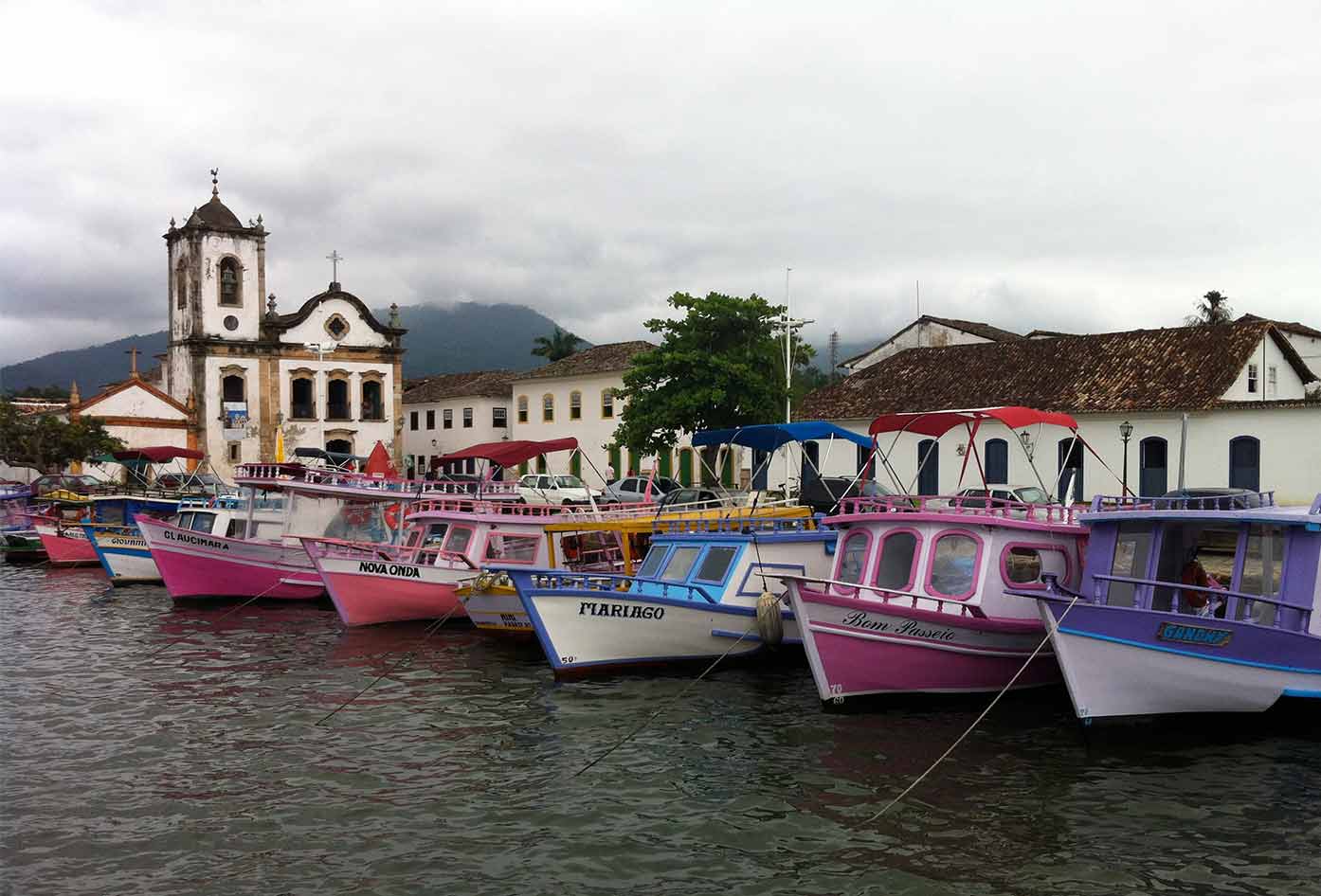 The increasing crime rate, whether it reaches previously unseen peaks or not, is mostly from certain areas of major cities.
Brazil hosts millions of tourists every year, so the issues you'll have with the crime will be the same as European or American cities: low rates of theft or muggings.
Visting the typical tourist attractions in Brazil that is. Any major crimes tend to be interlinked with illegal drugs or gang activity.
The safety of most tourists depends on where they go. Just as this page and most advice forums will tell you, the favelas are no-go.
Favelas contain most of the crime. Plus, there's nothing for travelers in the favelas to see or do except be crime targets.
Safety Facts about Brazil
In reality, you can go to places like favelas with guided tours and activities arranged by local tourist providers.
Fancy some of the statistics? Here are some Brazil safety facts:
154,586 British nationals visited Brazil in 2018. Despite high crime levels, most visits are trouble-free.
Brazil is the number two consumer of cocaine in the world, behind the United States. As such, a large proportion of crime is drug-related.
The cost of living in Brazil can be high with São Paulo being one of the best places to work in South America.
Brazil's murder rate dropped by 13% between 2017 and 2018.
Cities such as São Paulo have seen a dramatic drop in crime. Murder rates dropped from more than 52 per 100,000 in 1999 to six per 100,000 by 2017.
Crime rates have dropped recently due to crime prevention strategies launched over the past decade in Ceará, Paraíba, Rio de Janeiro, and Santa Catarina.
Most of the major crime within the city happens within the favelas, which tourists should never travel to.
Is Brazil Safe to Travel Alone?
The short answer is, yes! Brazil is perfectly safe to travel alone.
If you stay within the confines of the touristy areas and trust your instincts, you'll see everything you wish to.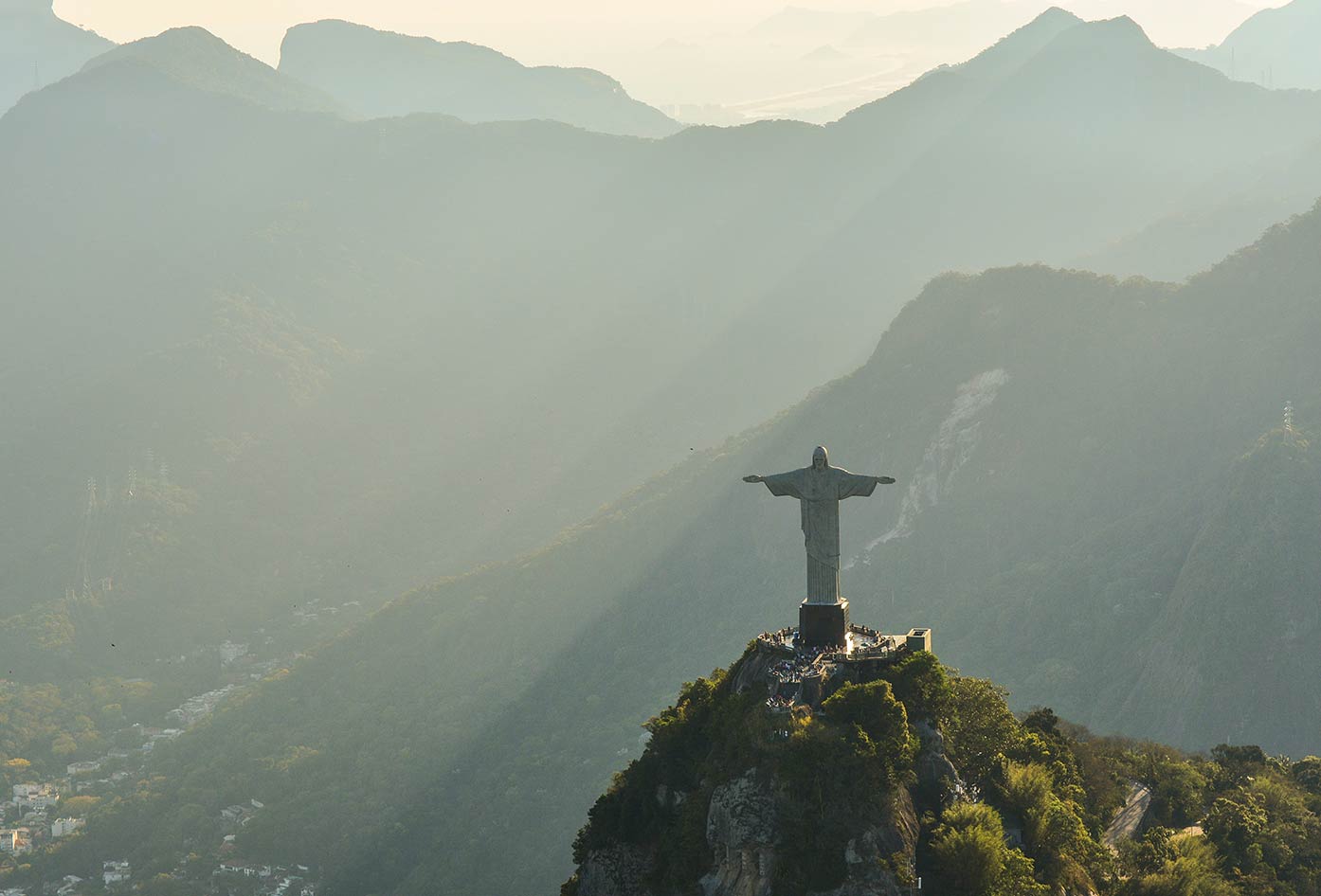 You'll need to abide by the necessary precautions when traveling to South America such as don't go out at night, don't trust strangers, don't flash expensive items, etc.
Cities such as Rio de Janeiro are full of tourists, but it is not always easy to find people who speak English/your native language.
Or, that you can ask directions from. It's worth learning some Portuguese here. If not you can get by with some basic Spanish conversation is you prefer not to learn Portuguese.
If you wish to travel to various areas of the Amazon or other rural regions, ensure you book a tour like this one or a guide to help you.
Backpacking Brazil Safety
Backpacking Brazil is a great experience, most of which can be done by land. Other parts can be tricky to get to due to the country's roads or the super long distances.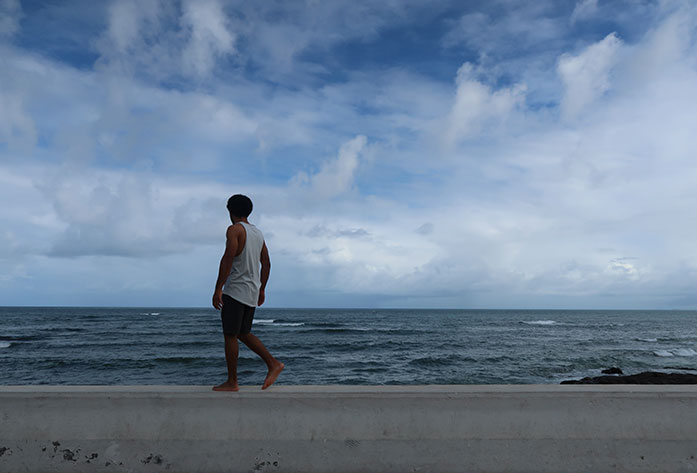 However, Brazil is an amazing country to navigate, but you definitely need to look up which regions should be avoided when backpacking.
Rio is close to other great locations such as São Paulo, a fast-growing tourist destination with modern art galleries and a cosmopolitan sensibility.
Rio reamains at the top of my popular places to visit in Brazil listicle.
You're probably better off taking a cruise or a flight, but backpacking has its own rewards.
Brazil: Travel Safety Tips
This region of Brazil isn't one of the safest, so it will pay back in dividends if you exercise the right precautions.
Tourists are targeted in all locations around the globe, so keep on the lookout for petty crime.
⤵️ Here are some useful tips to help you on your journey:
Temporary travel bans have been incurred. You can visit here for more info.
Make sure to use trusted and accredited hotels/hostels. Then once you've booked your room, book taxis or buses through the hotel.
Read one of the many books about South America to learn more about Braizilian culture before you arrive.
Parks, beaches, and other recreational areas have experienced violent crimes. They mostly occur at night. These include assault, theft, and sexual assault. Depart from public areas before sundown.
DO NOT drink any of the tap water. Stick to bottled water or gas water.
There have been reports of Scopolamine usage to coax tourists. For more info, check out this article by The Guardian for more info.
Don't accept offers of drugs. Not only is it illegal, but it's dangerous.
Be wary of attempts at credit-card fraud. Either use cards for emergencies only or take cash out at trusted atm's either in shopping centers. Ask where you're staying for the nearest safe atm.
Keep dummy wallets for pickpockets and keep your money hidden away. Bras, neck wallets or secret bag compartments will do.
Don't leave any valuables unattended while you swim. Run-and-grab thefts by people on the beaches praying on sunbathers are a common occurrence.
If you are a person that suffers from typical culture shock symptoms see our tips on adapting to new surroundings on this blog.
Only use legitimate, well-marked taxis, which are yellow with a blue stripe and possess state-issued license plates.
Don't go where there are few other people in the vicinity; this includes camping in secluded places. A simple rule: if there are families around, you're probably safe.
If you're carrying expensive equipment such as cameras or smartphones, keep them hidden, locked away and on your person. A PacSafe backpack is perfect for this.
Take all this into account, even more so when traveling around by bus. Most reports of crimes happen to travelers when they are in transit, aim to travel as light as possible.
Getting around Brazil by Bus
If you want to get around Brazil, then a coach would be the best method of doing it.
Flights run regularly between major cities and rural areas, but a coach is more affordable. If you are to book a coach journey, it would be best to go with one of the major companies.
This is because if your coach breaks down, it can easily be replaced with a nearby coach in the nearest town.
Small coach companies in Brazil don't have this privilege. Public buses are great in cities such as Rio and Sao Paulo, but the metros tend to be quicker.
Got Travel Insurance for Brazil?

Designed by travelers, for travelers, World Nomads covers more than 150 adventure sports and activities so you can explore your boundaries.
Is Brazil Safe For Travelers?
Brazil is the biggest and best country in South America. You'll have no issues on your journey if you stick to these tips and rules for the road.
It would be great if you learn some Brazilian dialect Portuguese phrases such as 'boa tarde' or 'tudo bem?' Have fun and stay safe!.
Aside from that, be sure to check the things to do in Paraty if you are staying in Rio to be able to explore the rest of the state.
📌 Like this article? Pin it…
Missing something? Got tips, tricks & advice we can learn from?
💬 Leave a positive comment or lets start a conversation below!
---
"Dear friend! Some links in this post contain affiliate links. Meaning, if you click through and make a purchase, book a hostel or sign up for a tour, I may earn a small commission at no additional cost to you. Your support means a lot and helps me to keep traveling and maintaining the quality of this site for you."