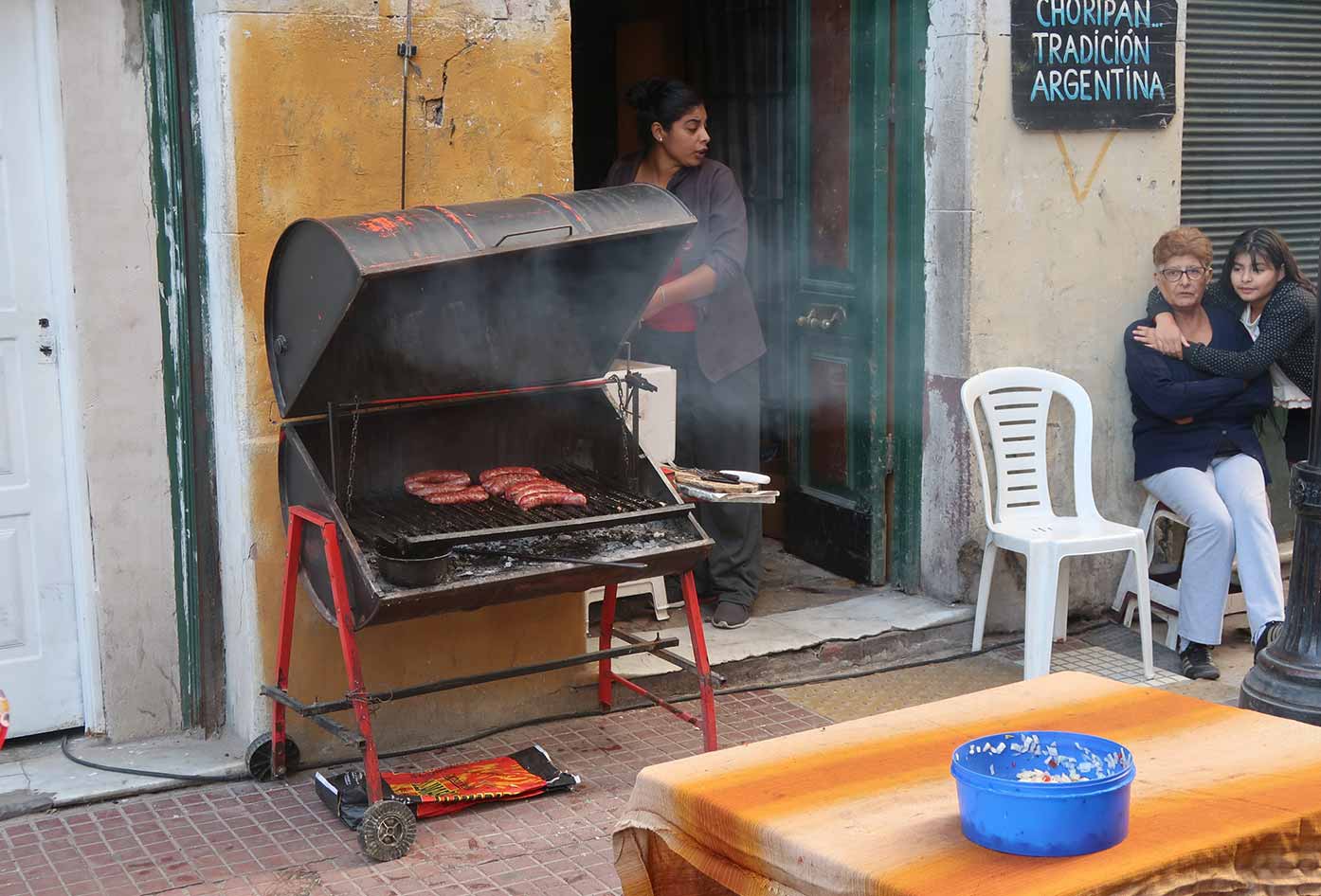 Were you wondering: is Argentina safe or not?
Argentina has some of the world's best landscapes as one of the larger countries in South America.
Whether you're looking for hiking adventures, on the search for wildlife, or visiting the statue of Eva Peron in the capital Buenos Aires.
Is Argentina Safe?
Argentina has a lot to offer but sometimes falls by the wayside due to its seismic reputation. You don't need to be an experienced hiker or a seismologist to enjoy what Argentina has to offer.
With the possibility of seismic activity localizing to the El Tigre Fault, it's easy enough to avoid if you take the right roads and bus routes.
Most tourists, who plan on traveling to South American countries, must ask themselves; is Argentina safe?
We're here to tell you all about the safety of this incredible South American gem and advise you on its safety.
Is it Safe to Travel to Argentina?
The simple answer is; yes!
Compared with neighboring countries to the north and the east, Argentina is safe not only in terms of crime and acts of God, but the people are extremely open.
What is the crime rate in Argentina, though, when we take Buenos Aires out of the equation?
In Buenos Aires for example, you will find a melting pot of cultures that make up a majority of the country's population.
As recent as the 80s, Argentina was at war with the UK over the dominion of the Falkland Islands. However, Argentina's animosity towards British citizens has largely dissipated.
In certain regions, it would be extremely rare to receive any confrontation for British nationality, but it wouldn't hurt to not tempt fate by parading with a Union Jack.
The UK and other government bodies have advised against all travel to Argentina during this transitioning period of the COVID-19 virus.
All ports and most public transport are currently at a standstill and all foreign nationals within the country have been advised by the Chilean government to leave as soon as possible.
However, this will all be neutralized in a few months when the coronavirus issue resolves itself.
Safety Facts about Argentina
111,638 British nationals visited Argentina in 2018 and most visits are trouble-free.
The cost of living in Argentina is said to be more expensive than many other countries in South America.
The most common type of tourist-related crime is distracted theft. Always be on your guard when in crowded locations.
The Argentina crime rate figures we looked at showed that the intentional homicide rate is 5.1/100K, lower than the statistics of the U.S.
Most petty crime takes place at transport hubs in Buenos Aires and Mendoza. If you're using a money belt or travel waist bag to carry cash, always keep it tucked away under your shirt and never take it off.
Protests and strikes take place regularly, often without warning, particularly in Buenos Aires. Further large gatherings, protests, demonstrations or marches are planned in the near future.
Knowing when to visit Argentina is key! There have been occasional Falklands-related protests against British interests in Argentina. You should exercise caution in any large groups or gatherings.
Is Argentina Safe to Travel Alone?
Argentina is perfectly safe to travel alone. Most of the minor crime happens within the inner city of Buenos Aires in the bus stations etc.
So most other areas are safer than cities in America or the UK.
You'll need to abide by the unwritten rules of independently traveling to South America: such as don't go out at night, don't trust strangers, and don't flash expensive items.
Argentina is a great stop-off point for exploring the continent.
A lot of backpackers dream of hiking the Patagonian mountain ranges and plains. Not to mention Iguazu Falls which is one of my favorites.
Backpacking Argentina Safely
Backpacking is great in this country since public transport and private transport is incredibly secure on the road.
Make sure when you take buses to have a pocket full of change since a lot of the drivers don't have change for notes. Coins are everything in Argentina, so keep them handy!
When in Buenos Aires you'll need to get a Subte card which enables you to get on the subway and buses.
Also in cities like Córdoba you'll need to obtain a similar card otherwise you can't get on public transport.
Argentina Travel Safety Tips
Argentina can be dangerous if you don't take precautions, even as one of the more advanced South American countries.
You could assume that since it's quite an advanced country compared to the others with a low crime rate that it's safe.
⤵️ Here are some useful tips to help you on your trip:
If you're visiting any areas close to Chile or the El Tigre Fault, read up online how to deal with high category earthquakes. You're likely to experience small ones but it won't hurt to know what to do when a big one hits.
Keep away from crowds of people. You could be attacked or arrested if it's an anti-government demonstration.
Read one of the many books about Argentina to learn more about Argentine culture before you arrive.
Keep an eye on the news for the area, as the political volatility can be unmistakeably harmful. Argentina has endemic governmental corruption.
If you are a person that suffers from typical culture shock symptoms see our tips on adapting to new surroundings on this blog.
Make sure to use trusted and accredited hotels/hostels. Then once you've booked your room, book taxis or buses through the hotel.
Book a taxi through your hostel or another trusted service such as the airport.
Keep dummy wallets for pickpockets in the urban areas and keep your money hidden away. Bras, money belts, or secret bag compartments will do. Get a PacSafe backpack for added protection.
Don't take valuables out on the street with you. If you take expensive equipment such as a smartphone keep it well-hidden.
For English assistance in Buenos Aires, contact the Tourist Police on +54 911 5050 9260/3293 if ringing from a mobile phone or 155 5050 9260/3293 from a local landline
I highly recommend if you want to take expensive equipment such as a camera, keep it hidden, and on you in person at all times.
Traveling Around Argentina by Bus
From La Quiaca on the Bolivian border to Rio Gallegos on the southern tip of the mainland; is almost 4,000km of incredible landscapes.
This makes flying by far the quickest and most convenient way of traveling to both the north and south ends of the country.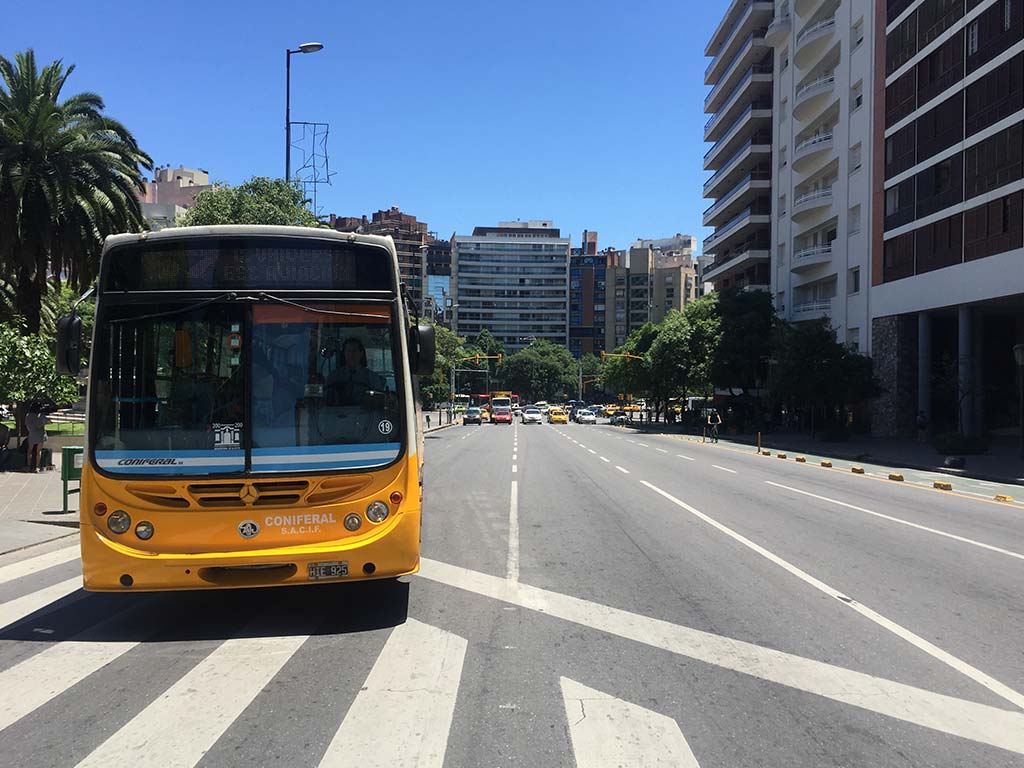 Prices are quite high, but if you plan accordingly, you'll find good deals.
However, I would highly recommend using bus services so you can witness the amazing landscape.
Argentina's long-distance buses are preferably better quality than most services in America or Europe.
Enormous amounts of legroom, frequent departures, and flexible itineraries make for the best coach trips you've ever been on.
A Clásico contains standard semi-reclining seats, a Semicama has seats with twice the amount of legroom and a Cama has seats that recline to 180 degrees like business class airplanes.
All buses have toilets and stop at restaurants or rest stops.
See at these websites for booking details:
Got Travel Insurance for Argentina?

Designed by travelers, for travelers, World Nomads covers more than 150 adventure sports and activities so you can explore your boundaries.
Is Argentina Safe?
Argentina and the region of Patagonia have some of the best landscapes and photogenic biodiversity in the world.
The people are friendly and the food is incredible. Stick to our tips and you will have an amazing trip.
If you are currently planning a trip to Argentina there are many great resources on this site to help you learn more about the country.
📌 Like this article? Pin it…
Missing something? Got tips, tricks & advice we can learn from?
💬 Leave a positive comment or lets start a conversation below!
---
"Dear friend! Some links in this post contain affiliate links. Meaning, if you click through and make a purchase, book a hostel or sign up for a tour, I may earn a small commission at no additional cost to you. Your support means a lot and helps me to keep traveling and maintaining the quality of this site for you."