When comparing Huatulco vs Puerto Escondido, which do you go for?
Travelers heading through Mexico often look forward to some beach time, especially if they have been in the mainland for a long time.
Oaxaca is a popular state for hitting the sands, however, due to time constraints, it's often hard to choose between the popular destinations of Huatulco and Puerto Escondido, given both have lots going for them.
Huatulco vs Puerto Escondido
This guide will take a closer look at Huatulco (a resort region) as well as Puerto Escondido (a port town) to give you an accurate overview of each.
To make it relevant to your up and coming trip it'll compare both using factors such as the best time to visit, beaches, nightlife and things to do.
This will hopefully give you a better idea of which one of these two rustic beach towns on the Pacific coast of Mexico are likely the best for you.
Best time to visit Huatulco vs Puerto Escondido
Given both cities are located along the same stretch of Pacific Coast, this means that they have quite similar tropical weather patterns (although Puerto Escondido can feel slightly hotter).
Huatulco is located further east (towards Chiapas), and has the classic dry and wet seasons like most other Mexican Pacific destinations.
Average daily temperatures range from 81-85°F, with highs of up to 92°F and lows of down to 73°F. Rainfall is virtually non-existent between November and April (0-0.4 inches each month), whilst the rest of the year – the wet season – sees between 2-6 inches each month.
Puerto Escondido is situated more north and west of Huatulco, towards the state of Guerrero (it also has the same dry and wet periods).
Average temperatures range from 83-87°F, with daytime highs of 95°F and evening lows of 72°F, making Puerto Escondido hotter than Huatulco.
Rainfall is very similar, with November to April seeing between 0-0.5 inches per month, whilst the rest of the year receives 2-7 inches of downpour.
Cost of Travel in Huatulco vs Puerto Escondido
Whilst many of the other factors seem very similar, you will find that both the cost of travel and even safety in Puerto Escondido can vary quite a bit.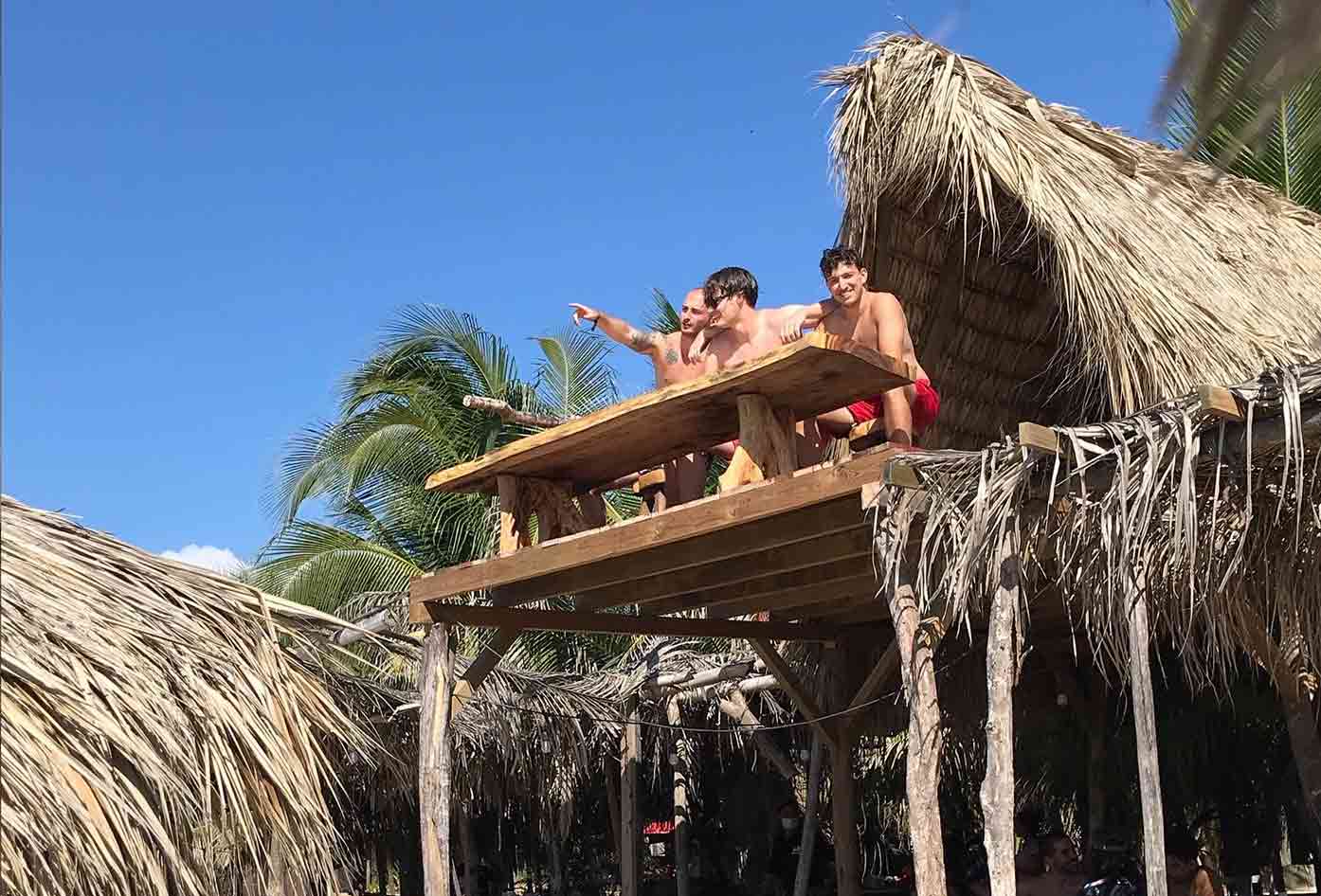 Given Huatulco is less popular than Puerto Escondido, it means that there's less variety of accommodation options.
This includes hostels which are a go-to for budget travelers, and means you'll likely spend between $10-20+ for a night stay.
Whilst there are still a few hostels here, they tend to be more expensive (similar with higher hotel prices too).
Puerto Escondido on the other hand is definitely more budget friendly. One of the most sought-after destinations in Mexico, there is now a ton of hostels in Zicatela and La Punta which can be as cheap as $7 a night!
This makes it a great pick for budget travelers, and those after more luxury will also find a large range of quality hotels along the coast too.
Things to do in Huatulco vs Puerto Escondido
Both have a large range of things to do, although if getting away from tourist crowds is important for you, then you'll prefer Huatulco.
This particular city is definitely the "less shouted-about" of the two, however still has many beautiful beaches worth visiting such as the 7 Bays of Huatulco which are home to some truly incredible waters.
If you're into learning about the local life here, there's even a cultural city tour you can do if you want a rest from all the beach and water activities.
Conditions are also perfect here for diving and snorkelling, and there's plenty of companies along the coast to choose from.
As well as visiting the cool waterfall of Llano Grande, you can also head to the low-key ancient ruins of Bocana del Río Copalita – both of which are less touristy than those near Puerto Escondido.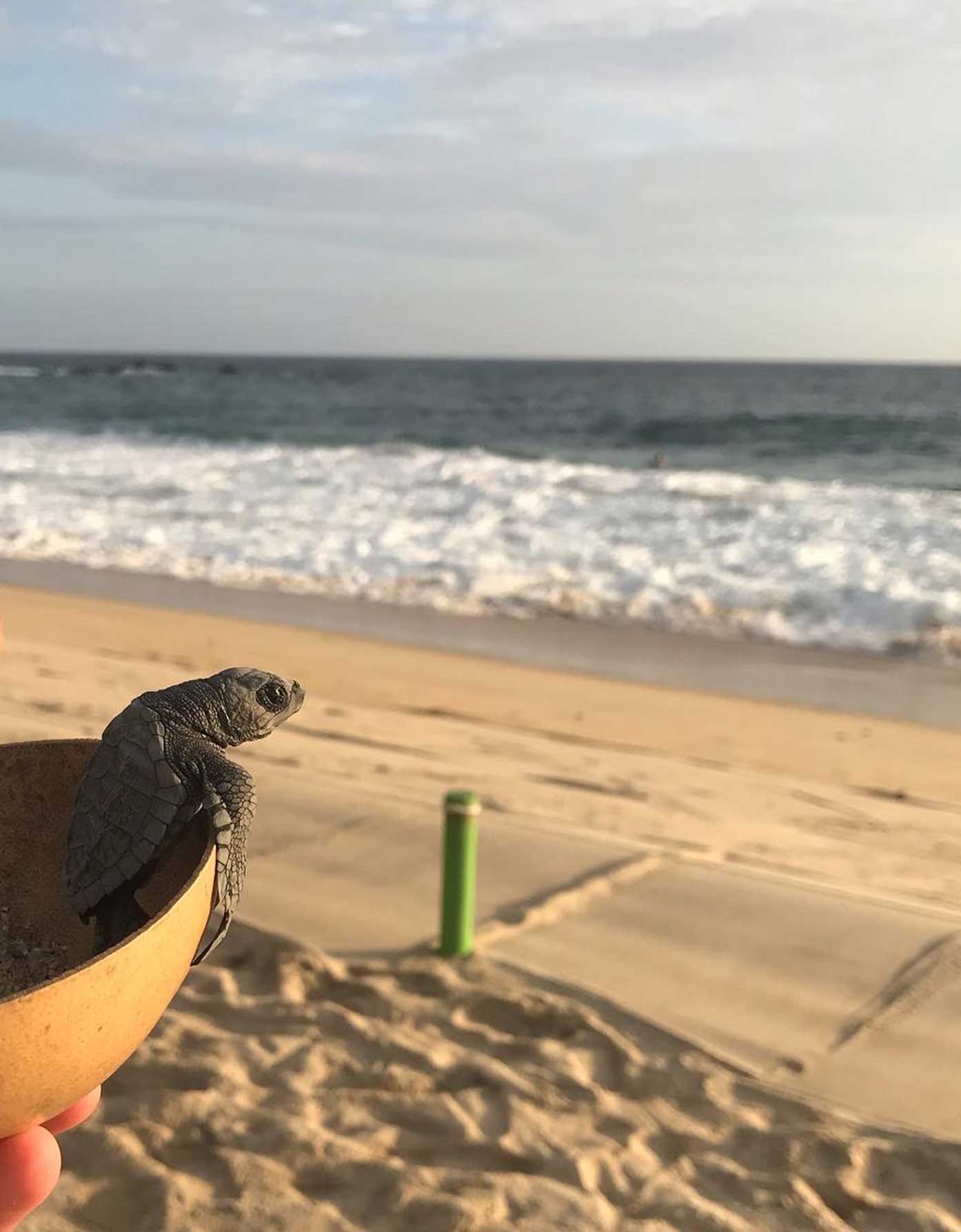 Puerto Escondido in recent decades has become a hub for travelers, and it shows too. The beaches here really are incredible, with Carrizalillo the most famous (which is one of the most top-rated in the entire country) as well as Zicatela for its long stretch of arid sands.
You can head to Playa Bacocho to release baby turtles into the Pacific Ocean, whilst those who love surfing will be in the perfect place.
Areas like La Punta and Carrizalillo are great for all surfer levels, whilst pros will want to head to Zicatela to tackle these beasty waves.
Beaches in Huatulco vs Puerto Escondido
Both have some truly incredible Pacific spots, although each offers slightly different kinds of experiences.
Huatulco is best for those who love snorkelling and diving, where water conditions are more transparent with a better chance of seeing exotic wildlife such as Surgeonfish and the Blackmore Butterfly Fish.
You can also head on a tour to the 7 bays of Huatulco if you want to visit a variety of beautiful beaches and hidden coves.
The beaches in Puerto Escondido offer more variety, however are also more busy and popular.
Carrizalillo is best for those after epic views and for swimming, whilst those after long sunset walks will love the stretch between Zicatela and La Punta.
Surfers will find plenty of good beaches to park up on, with La Punta a good close-by option for all levels.
Nightlife in Huatulco vs Puerto Escondido
If you're looking for a more local and authentic night out, then Huatulco is the best option for you.
Here you'll find many mezcal bars and cantinas dotted throughout such as Maz + Mezcal, which are perfect for trying out different varieties of the strong spirit (Oaxaca as a whole makes some really good blends).
Although not as popular, you'll find prices here are much lower as the scene isn't targeted towards tourists, meaning you can find some really great drink deals when out and about.
Puerto Escondido definitely offers the most variety of the two. Backpackers will love the range of hostels that hold daily parties such as Selina, which is located along Zicatela Beach.
La Punta is definitely the best area for nightlife, where there's bars pumping pretty much all nights of the week. Big clubs like Iguana and Xcaanda are also pretty memorable to say the least!
Getting to Huatulco vs Puerto Escondido
Both coastal cities have regional airports, however none have international arrivals so you'll need to fly in from Mexico City.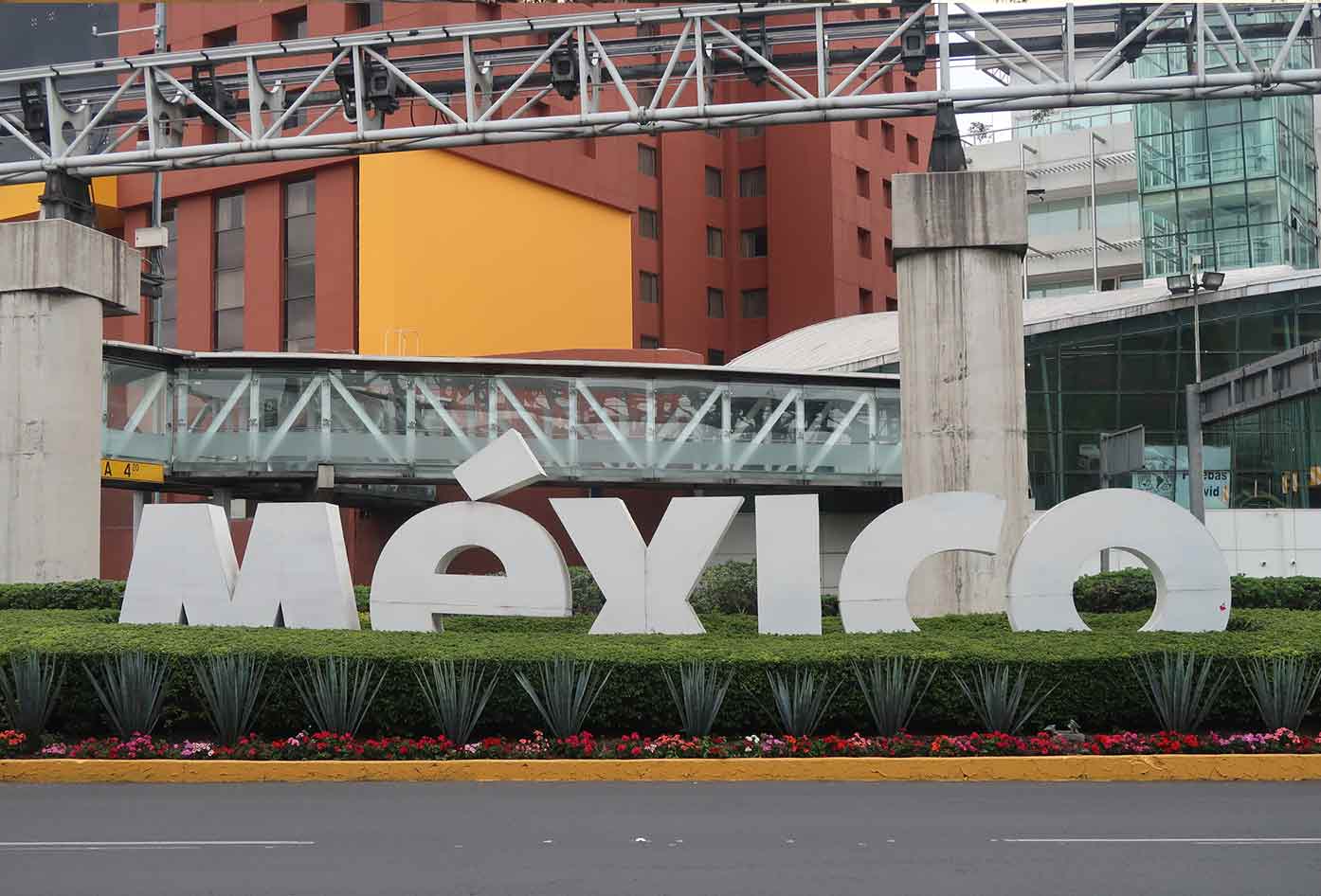 A one-way flight for each (from the capital) is around $30-40. You can also find direct flights to each from major cities such as Guadalajara, Tijuana and Monterrey.
The bus is another popular option among travelers, and both can be reached by taking the bus from Oaxaca City. The trip to Huatulco takes between 8-10 hours, and costs around $25.
When heading to Puerto Escondido from Oaxaca by bus you can expect a trip of 10 hours and a cost of $30+ using the Ado service.
If you do take the bus, then just be aware that both routes pass along long stretches of winding mountain roads towards the coast.
It's been known to make many passengers sick, so it may not be the best option if you're prone to travel sickness!
Having read this guide you should now have a better idea on which of these Mexican Pacific beach destinations is best for you.
Whilst both are awesome in their own right, each offers something slightly different, meaning it's worth doing extra research depending on what you want out of your own particular trip.
Got Travel Insurance for Oaxaca?

Designed by travelers, for travelers, World Nomads covers more than 150 adventure sports and activities so you can explore your boundaries.
Huatulco vs Puerto Escondido: Which will you visit?
That's all for this guide on Huatulco vs Puerto Escondido which has looked at both of these Oaxacan coastal spots, and why each one is worth a visit.
Having compared key factors such as costs and things to do, I personally have found that Puerto Escondido is the better of the two for a trip.
However (as always), what you may prefer depends on you and what your particular interests are. This is why it's important to do further research on both places to see if there's any other factors worth considering.
Would you like to give yourself even more reasons to explore? See these safe towns in Mexico that you can visit while visiting different regions.
📌 Like this article? Pin it…
Did you enjoy this comparison guide on Huatulco vs Puerto Escondido?
💬 Leave a positive comment or lets start a conversation below!
---
"Dear friend! Some links in this post contain affiliate links. Meaning, if you click through and make a purchase, book a hostel or sign up for a tour, I may earn a small commission at no additional cost to you. Your support means a lot and helps me to keep traveling and maintaining the quality of this site for you."