Are you looking for new ways to become fluent in Spanish?
Learning a second language is a great, beautiful journey that's riddled with highs and lows.
When you master a foreign language it feels amazing and it opens a whole world of opportunities in all aspects of life.
Become fluent in Spanish
Are you learning Spanish and want to know how to become fluent?
In this extremely useful article, we'll discuss some of the best tips you can apply to your Spanish learning process.
There's no easy solution, no magic pill you can take to instantly learn Spanish (though that would be fantastic).
But through consistent practice, you can learn to speak like a native!
10 Reasons to Learn Spanish
Before we discuss the tips that will get you there, let's look at a few reasons why you should become fluent in Spanish!
1. Stand out in competitive job market
More and more employers prefer fluent Spanish speakers so it gives you an advantage in such a competitive job market.
Language skills are essential in virtually every industry and can boost your professional success.
With so many different jobs that require travel today, knowing how to speak Spanish could open a new world of opportunities for you.
2. It will expand your horizons
Spanish is the second most common language, right after English. By learning Spanish, you're expanding your horizons tremendously.
You'll be able to travel and engage with locals, make friends with people from different cultures, and expose yourself to more life experiences. I did this with solo travel in South America in 2015.
3. It will lead to job opportunities abroad
If working abroad or traveling for work is a major career goal, learning Spanish and becoming fluent will bring you closer to that goal.
Being bilingual will allow you to communicate with international clients, collaborate with international experts, and so much more.
4. Access to more movies, shows, books, music
When you learn Spanish, you're able to enjoy much more entertainment than ever before.
Nothing will be lost in translation for you anymore and you can enjoy Spanish movies, shows, books, music, and more, in its original language.
5. It will improve your cognitive skills
Language learning has a great impact on your brain and it makes your mind sharper.
It has been proven that learning foreign languages improves cognitive skills that are unrelated to languages, such as mental alertness, attention, and more.
6. It will help you become more independent
If you ever find yourself somewhere without English speakers in sight, you'll be able to fend for yourself without any issue.
Places you never thought of visiting because of the language barrier will now be available to you!
7. It will allow you to make new friends
Latinos are a fast-growing population in the US and many Latinos come from Spanish-speaking households.
By learning Spanish, you'll be able to get to know your neighbors and make new friends wherever you go.
8. You will get a lot of use out of it
Spanish is the second most commonly spoken language in the US, so you don't have to go very far to find people to practice with.
Not to mention there are many places where you can immerse yourself in the language without traveling abroad.
9. Helps you understand English better
Many English words have a Latin origin, and Spanish is a Romance language, which means it stems from Latin.
You'll find that by learning Spanish, you get to learn so much about Latin roots and thus have a greater knowledge of your mother tongue.
10. Make learning other languages easier
If you want to learn more foreign languages, the experience of learning Spanish will make things easier for you.
The tools you gain during this learning process can be used to learn other languages, so you're more capable than before.
Those are 10 compelling reasons, but there are so many more.
Learning Spanish truly opens many doors for you, and achieving Spanish fluency in 2021 has never been easier.
All thanks to the advancement of technology and language-learning methods. Let's now look at ways you can take advantage of today.
Ways to Become Fluent in Spanish
Becoming fluent in Spanish has never been easier thanks to the advancement of technology. I have even written a ton of tips for learning Spanish faster especially for beginners.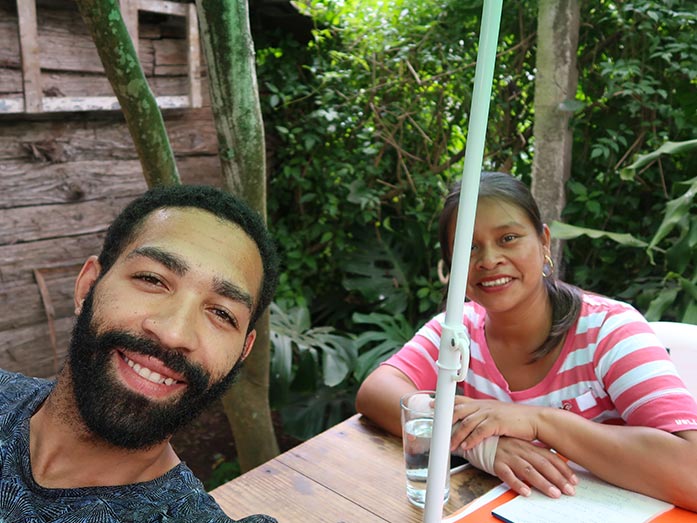 Just check out the great variety of language-learning apps, online courses, and tools that are readily available for everyone.
Next, we will discuss the best tips to become fluent in Spanish so you can elevate your skills to the next level.
1. Unlock the Power of One-on-One Lessons
Practice is the most effective way to become fluent in Spanish. If you're not having regular conversations in Spanish, you will make little progress.
Spanish Books, Spanish movies, and other tools will help, of course, but they're not a replacement for practice.
One-on-one lessons with a qualified teacher who's a native speaker will make a huge difference in your fluency.
That's where Verbling comes in! Not many people know about Verbling but I have personally used it on my Spanish learning journey.
This incredible platform connects teachers and students so you can enjoy affordable one-on-one lessons via video chat from the comfort of your home.
The interface is easy to navigate and offers many useful features!
2. Take Advantage of Language Apps
Language apps are a great tool to learn a ton of vocabulary and improve your fluency.
One of the most popular language-learning apps out there is Duolingo, which is a gamified foreign language program that provides free access to 21 languages, including Spanish.
Duolingo allows you to learn at your own pace because you choose how many lessons a week you want to have and how long they'll last.
The app will help you improve listening comprehension, it provides feedback on mistakes as well as corrections.
Duolingo has features such as conversation bots to practice speaking and writing skills, among others.
3. Don't Stop Talking
As stated earlier, practicing your conversational Spanish skills is key to achieving Spanish fluency.
So, never stop talking in Spanish! Join a local conversation club or find a language exchange partner with whom you can meet and just talk about everything and anything.
Having conversations with native speakers will challenge your vocabulary, not to mention they will correct you and explain things with a lot more detail than an app will.
Make a habit of having conversations in Spanish as often as possible with natives. You'll gradually become more fluent and confident.
4. Make a Habit of Writing in Spanish
Journaling is a great way to work on your writing in Spanish as well as improve Spanish fluency. Writing is a habit you can practice on a daily basis.
Additionally, it's great for your mental health!
What you want to do is keep a small travel journal or notepad with you (especially for your Spanish studies) so you can write your thoughts in Spanish whenever the mood strikes during the day.
Start small, with 5 to 19 full sentences in Spanish, and then go from there. Your writing will be flowing in no time!
Journaling is a great opportunity to be creative and to find your Spanish voice, which you can use when speaking. Learn how to write a travel journal that works for you.
Best Way to Become Fluent in Spanish
Perhaps the most effective way to gain fluency in Spanish is to immerse yourself completely in the language.
One of the best ways to do that is to travel to Spanish-speaking countries so you can put yourself to the test and also soak up the language while having an amazing time!
Best Countries to Learn Spanish
After traveling around Latin America learning Spanish over the year I have identified some of the cheap countries to learn Spanish as well as the best for traveling or backpacking
Guatemala
Guatemala is an underappreciated gem in Central America that provides Spanish learners with great opportunities to become fluent.
Locals don't speak quickly and they're not huge fans of slang, so understanding them and learning from them won't be difficult at all.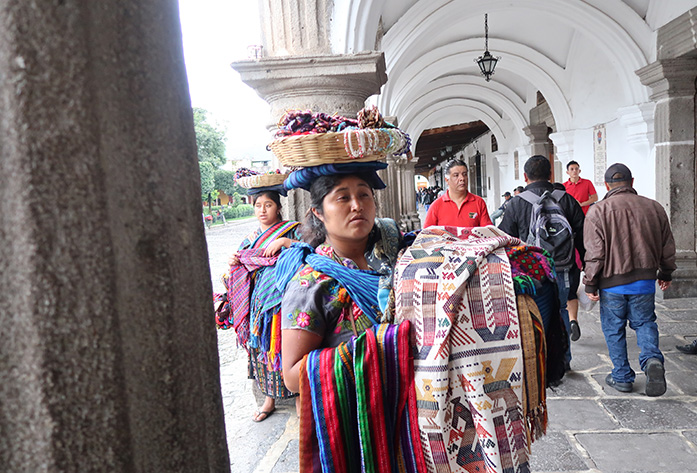 Additionally, this is an inexpensive country to visit and perfect if you want to take Spanish lessons!
Why not consider backpacking Guatemala and spend time at a Spanish school? Lessons are economical compared to other places.
Guatemalan people are warm and welcoming, which is always nice, and there are so many wonderful things to discover in the country, one trip won't be enough.
Colombia
Colombia is the perfect destination for people who want to have a fully immersive experience. Try visiting Bogota, the capital, if you want to enjoy the comfort and excitement of a big city.
Colombian Spanish is super easy to understand because they have super clear and clean pronunciation.
So, you will be able to understand Colombians very well and you'll learn the correct pronunciation of words as you soak up as much vocabulary as possible.
This is an exciting and colorful country to visit and the opportunities for fun are endless!
>> Find out the best time to visit Colombia before booking trip!
How to Become Fluent in Spanish
Even though there's no magic pill that will make you instantly fluent in Spanish, achieving fluency has never been easier.
Not just because there are more available language-learning tools than ever, but also because reaching out to native speakers is easier now than it has ever been.
There are many opportunities for you to practice your Spanish skills both online and offline.
Once you integrate Spanish into your daily life, you will gradually become more confident and therefore more fluent thanks to constant practice and exposure to the Spanish language.
Get more inspiration for learning Spanish here on this blog!
📌 Like this article? Pin it…
Did this give you some ideas on becoming fluent in Spanish?
💬 Leave a comment below or let's start a meaningful conversation…
---
"Dear friend! Some links in this post contain affiliate links. Meaning, if you click through and make a purchase, book a hostel or sign up for a tour, I may earn a small commission at no additional cost to you. Your support means a lot and helps me to keep traveling and maintaining the quality of this site for you."