This informative guide looks at how many days in Tulum are needed.
If you didn't already know, Tulum was once just another sleepy town along the Riviera Maya coast that was populated by locals.
Today, however, known for its chic yet laid back style, Tulum has since transformed into one of the most popular destinations to visit in Mexico.
From tropical beaches to all-inclusive parties, you'll find it all here!
How many days in Tulum?
This article explores the best of Tulum, how many days you should spend here as well as my top recommendations for where to stay and what to do.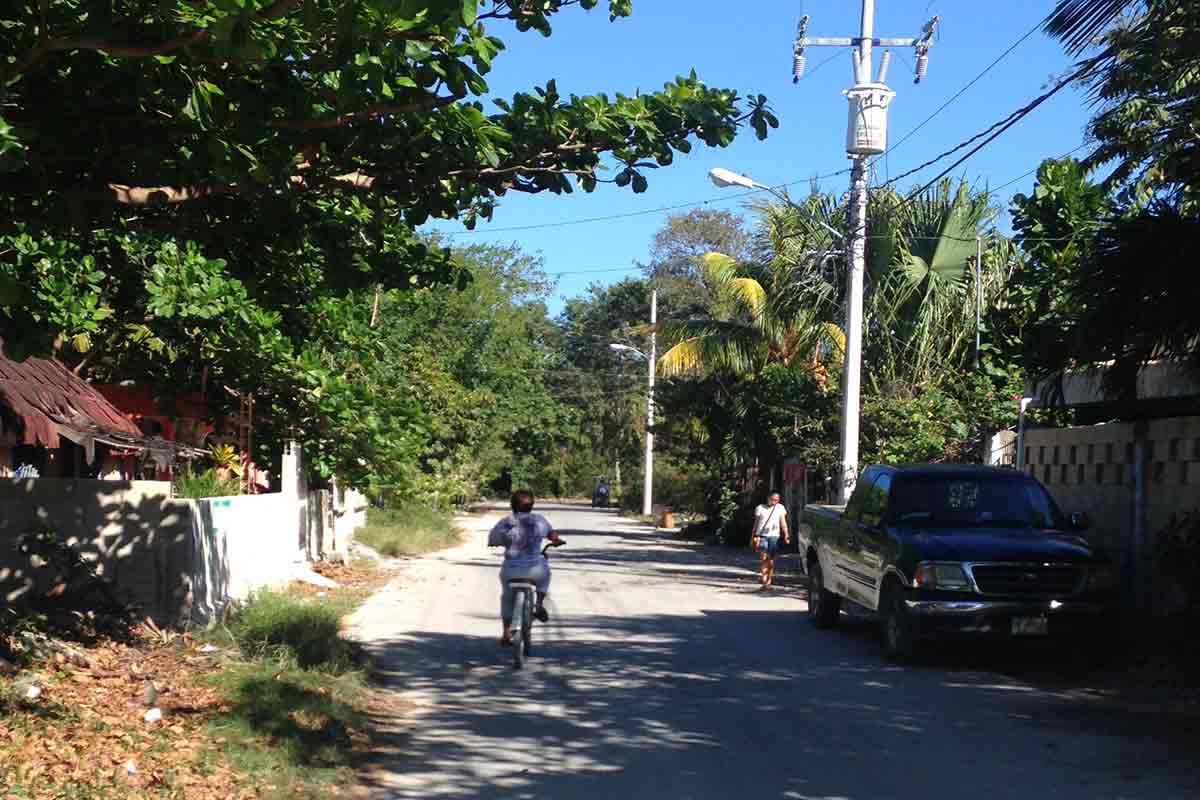 Tulum is no longer the secret paradise it once was, and for many people visiting Mexico for the first time, it is one of the most popular.
I suggest you look at some of the things to do in Tulum as you plan your trip but I will mention most things in this guide below to give you an idea.
Is Tulum worth visiting?
Yes! Not only is Tulum one of the top places to visit in Mexico, but the tiny town also sits north of the Belizean border – it's a tropical paradise.
How Many Days in Tulum is Enough?
There really is something for everyone in this lively town, hence why it's a must-visit on any itinerary through this area of Mexico.
In total it's best to find a comfortable place to stay and spend between 4-6 days in Tulum to experience the very best that this gem has to offer.
Tulum is situated near one of the safest states in Mexico so remember that there are a ton of things to do in the nearby too (such as visiting cenotes and other Mayan ruins) so you'll want to factor in time for these too.
Is one day enough for Tulum?
Those based in Cancún or Playa del Carmen usually spend the majority of their time there, and use a day here or there to explore further afield.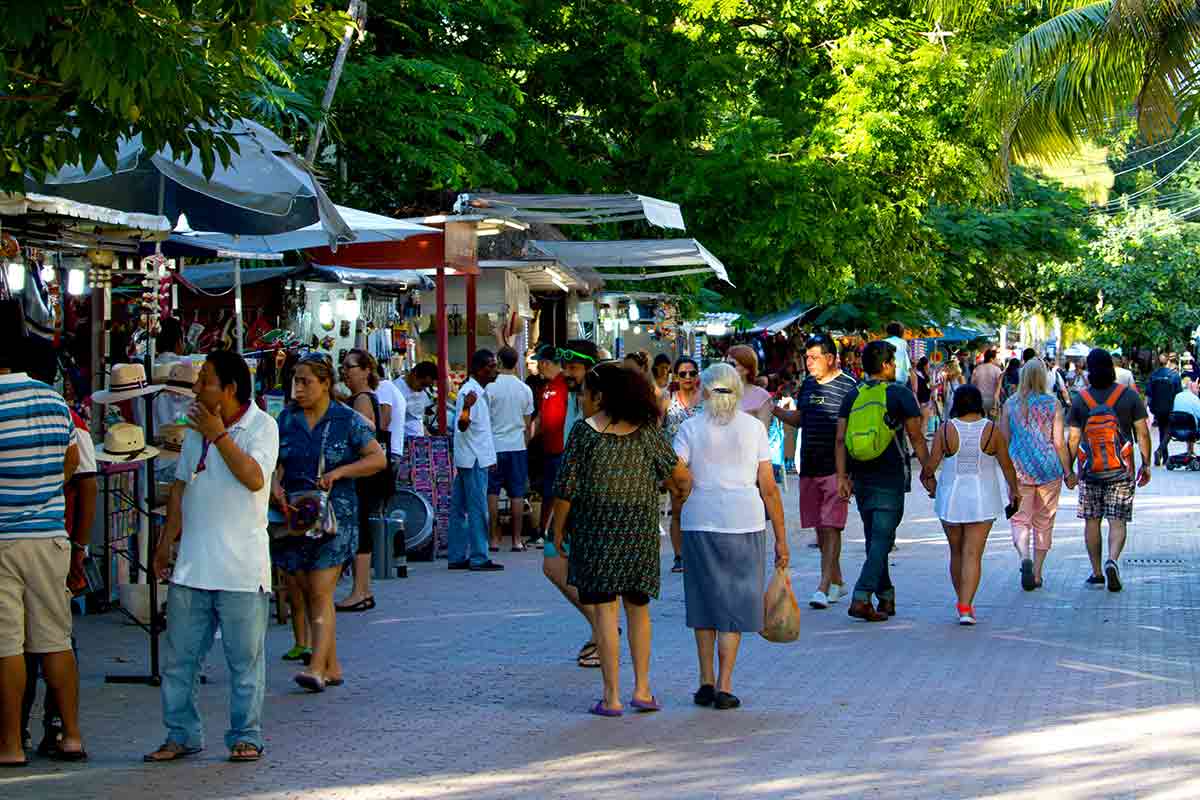 So it's actually quite common for travelers to spend a day in Tulum, and it's possible to see the majority of the top sights too.
Heading off in the early morning, you can visit Tulum Ruins with a tour like this one which has everything included. This Mayan archaeological site is perched on a cliff and has some truly epic views over the Caribbean Sea.
From here you can then rent a bike (or better to rent one in Tulum town before stopping at the ruins) and head over to Playa Paraiso, which is a white-sand beach that is perfect for enjoying the hot Mexican Sun.
After a dip in the ocean, you can then take a colectivo to the Dos Ojos Cenote, which is a cavern-like formation. Here you can observe the rocky formations as well as go snorkeling in these crystal-clear turquoise waters.
Be sure to carry a reef-free sunscreen like this to protect yourself from harmful UV rays, the last thing you want is to get sunburned here.
Is 2 Days in Tulum enough?
Two days in Tulum will of course be much better than one day, with the main reason being that you can enjoy your night in a really unique way.
Those into partying will want to come for the parties that are hosted within the jungle, which will be a pretty unforgettable night.
Whilst you can spend the first day similar to how I mentioned for one day in Tulum, on your second day you can head to the nearby town of Akumal early in the morning. It is here where you can enjoy the half moon bay beach, which has more entertainment options and amenities on-site.
Akumal is also one of the best places in the region to swim with turtles too, so you'll want to rent some snorkeling equipment to take full advantage.
You can also spend longer exploring the Sian Ka'an Biosphere Reserve, where you can visit the small towns dotted along the nearby beaches.
This will also free your first day up more, so you won't feel like you're rushing around so much to fit everything in.
Is a week in Tulum too long?
The answer to this question really depends on how you use your time in Tulum and the type of trip you plan to have.
Those who head to the luxury resorts and spend all their time inside will probably get bored after a few days, but those who are after a real adventure will find no shortage of awesome things to see and do here.
As well as seeing the nearby attractions of the local cenotes, Tulum ruins as well as towns such as Akumal, you can also use Tulum as a base for exploring further afield too.
The legendary ruins of Chichén Itzá (which are locted on the Yucatán Peninsula) are a must-see when in the Riviera Maya region of Mexico, which can also be coupled with a visit to the pretty, colonial city of Valladolid.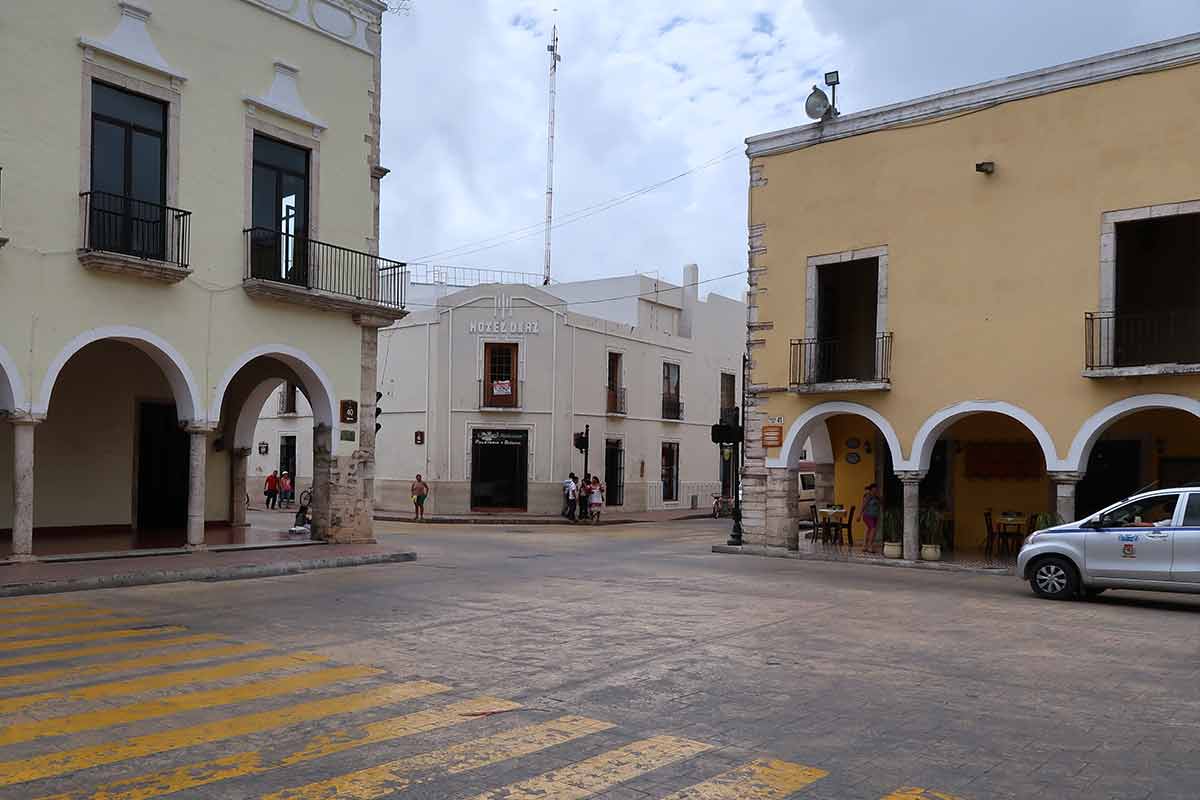 From Tulum, note that Bacalar is worth visiting for the day as well, it famed for its lagoon that boasts up to 7 contrasting colors on a clear day.
Just like many of the other beach towns Mexico, it makes a better place to wind down and relax too if you like to get off the beaten track.
Where to stay in Tulum?
If you decide to spend more than one day in Tulum you'll need a place to stay. Especially after spending the day exploring all that's on offer in the heat. Let's face it, if you're a human, you'll want to rest at some point.
Accommodation options in Tulum for an unforgettable experience:
Budget – Emotion Tulum Hotel & Hostal is great for those on a budget. Located within the town centre, you'll be right next to all of the best restaurants and nightlife options. They also host good parties on the weekend here too.
Boutique – Hotel Posada 06 Tulum Those who want to hit the sweet spot between cheap and luxury will want to stay at this hotel. Here you'll have a comfortable private room as well as a swimming pool on-site. It's also right next to the bus station and many nice restaurants.
Luxury – Playa Esperanza Tulum is one of the best options for when looking for total luxury. Here you'll have a private room bungalow right on the sands, just footsteps away from Las Palmas Beach. Also on-site is a swimming pool, a lively bar as well as a classy restaurant.
Best Guided Tours in Tulum
As you've seen, there is literally tons to see and things to do in Tulum! Of course, you can see bits of Tulum in a day, but to include more than one or two sacred sites and learn more about the culture requires more time.
Some visitors decide to rent a car to make the most of their time here but if not, it makes sense to get to know some of the attraction with a local guide.
To save time, take look at some of the very best tours you can join:
Tulum and Coba: Full-Day Archeological Tour
Here you'll visit two of the very best Mayan ruins of the Quintana Roo region, with a knowledgeable guide teaching you everything you need to know. You'll also have a buffet lunch, all transport as well a trip to a local cenote included too.
Chocolate & Honey Sanctuary Experience
Mexico is known for many things but you may not have known that Mexico was actually the birthplace of Chocolate!
And here we'll learn how to make our very own cacao treats with the guidance of a local shaman, as well as how to use honey to make authentic Mexican meals. You'll also have entrance to a nearby cenote included too.
Cenote Trail: Caves Visit and Bike Tour
This really is the perfect outdoor experience, where you'll cycle to various cenotes through the Mexican jungle. Here you'll visit the Gran Cenote and Cenote Cenote Escondido before other tourists arrive, and also have high-quality bikes and safety equipment provided too.
Mexican Cooking from Scratch and Mezcal Tasting
This tour is an absolute must for foodies and those interested in learning how to make new dishes.
Here you'll be guided by a local chef as you learn how to use classic Aztec ingredients to make new foods. You'll also get to try some tasty Mezcal blends too!
Got Travel Insurance for Tulum?
Designed by travelers, for travelers, World Nomads covers more than 150 adventure sports and activities so you can explore your boundaries.
How Many days in Tulum?
That is all for this guide on how many days to spend in Tulum. As we've seen, this town is a popular stop along the Mexican Riviera Maya coast.
Here there are Mayan ruins, cenotes and local adventures waiting to be discovered. There's a buzzing nightlife scene and upscale restaurants too.
This guide has looked at how to spend various time frames in Tulum, as well as where to stay and some great activities for you to do while here.
If you have more questions on what's on offer, or worried about personal safety in Tulum, read more about this upmarket town on this blog.
📌 Like this article? Pin it…
Did this guide help you decide how many days to spend in Tulum?
💬 Leave a positive comment or lets start a conversation below!
---
"Dear friend! Some links in this post contain affiliate links. Meaning, if you click through and make a purchase, book a hostel or sign up for a tour, I may earn a small commission at no additional cost to you. Your support means a lot and helps me to keep traveling and maintaining the quality of this site for you."