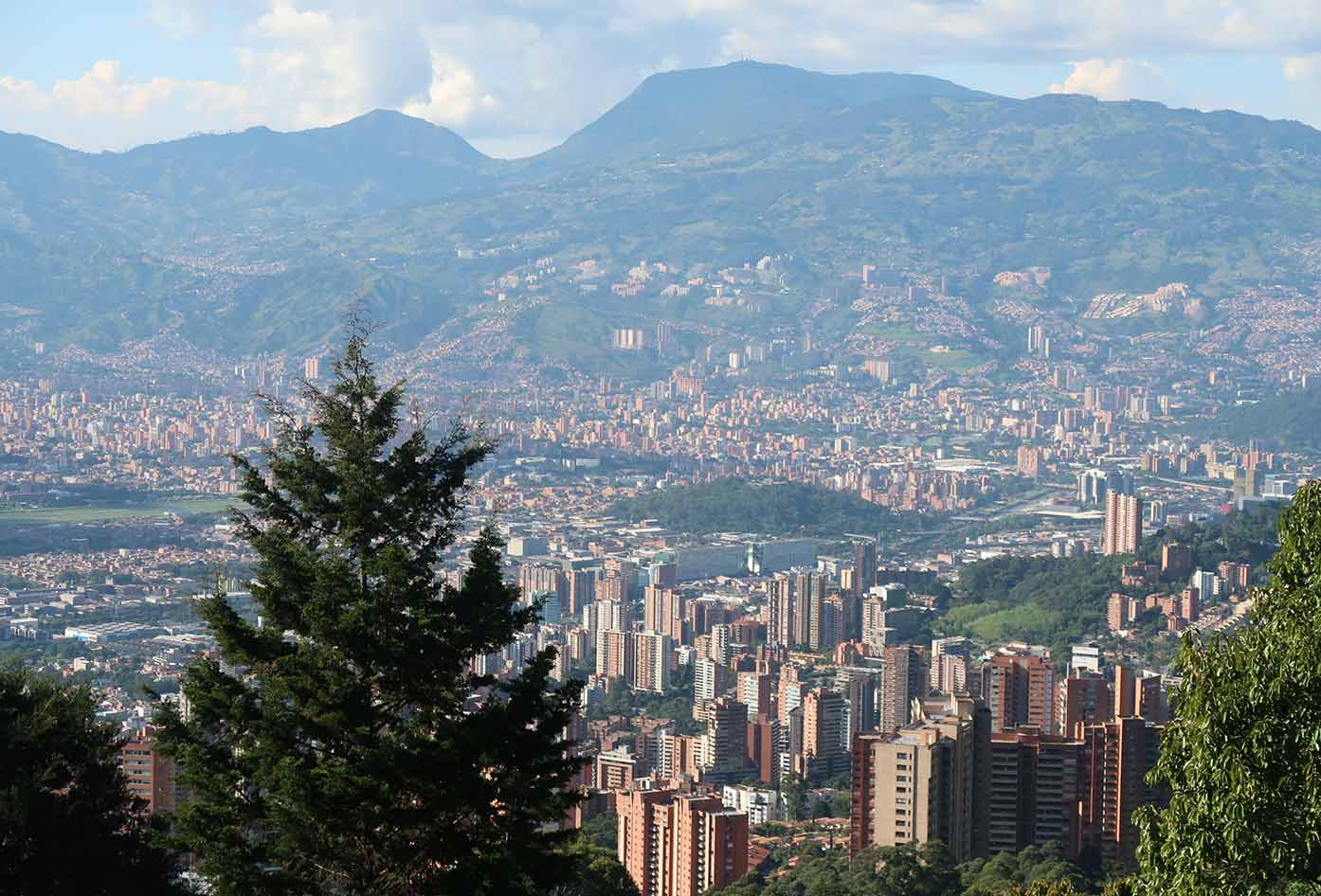 Are you wondering how many days in Medellin are needed?
As one of the friendliest and most innovative cities in South America, Medellin makes a truly special place to spend your precious time.
But for how long? If you have limited time in Colombia and looking to enjoy Medellin in a short space of time, where do you start?
How many days in Medellin?
The city itself might seem somewhat confusing at first, especially if you arrive with little prior knowledge of all it has to offer.
Located between the mountains, the city itself is sprawling and has many residential and commercial venues that are worth checking out.
After Bogota located in the Cundinamarca department, Medellin is the second-largest city in Colombia and has won awards for its innovations.
Medellin, Colombia: Getting Aquainted
For example, did you know that the Wall Street Journal actually crowned Medellin The innovative City of the Year in 2013?
That reputation is one that has been gained fairly, also.
This city has rehabilitated itself massively since the bloodshed that made up much of the activity here during the raucous 1980s and 1990s.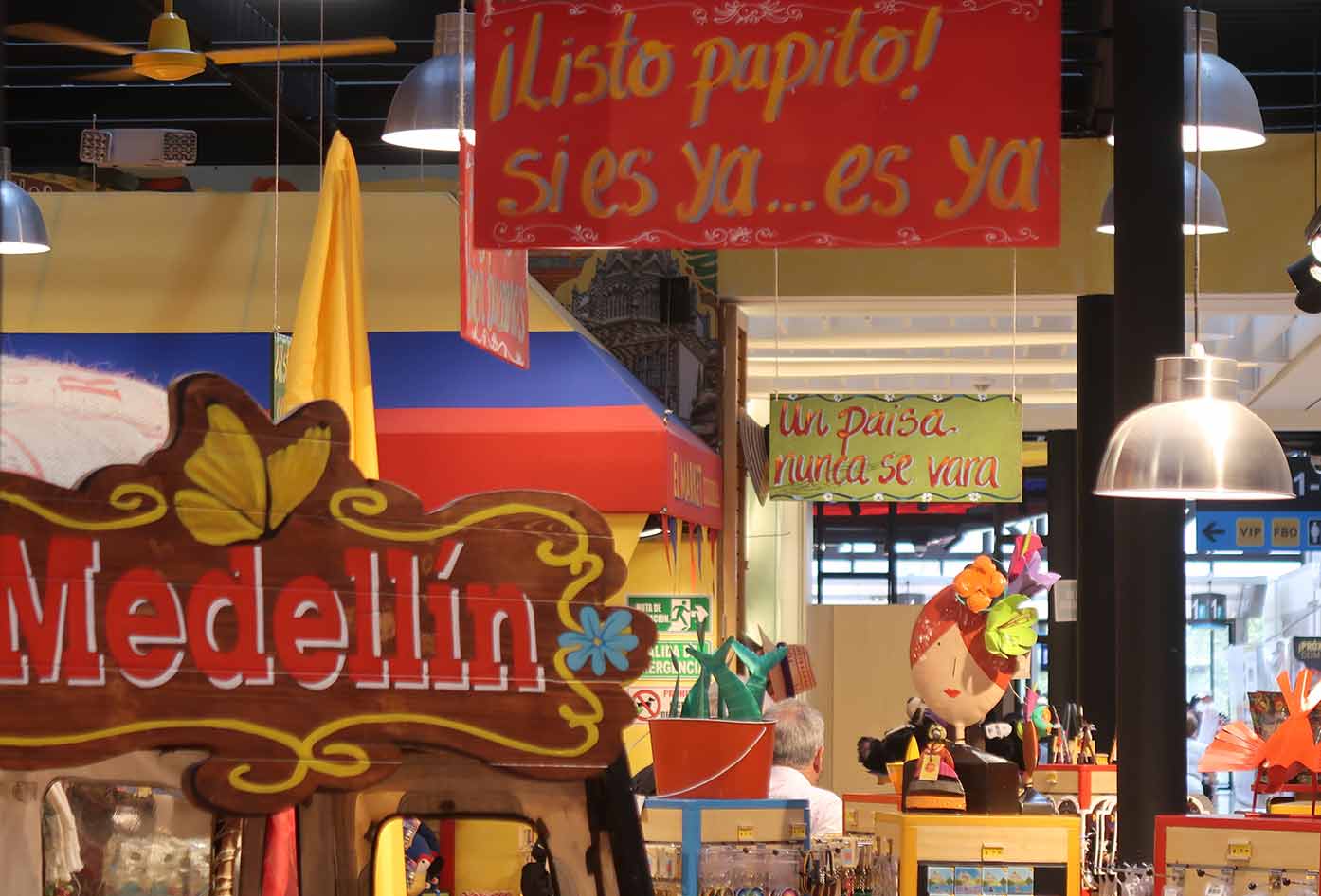 Today, the bloody history of drug lords running the city is just that – history. Medellin is on to a brighter and better future.
Many people still doubt if Colombia is safe to travel or not.
The murder rate has dropped massively and is no longer seen as a dangerous city to travel to.
Like any other city, though, it pays to have your wits about you and do not travel into areas outside of the normal city travel boundaries.
How many days are needed?
Local people will happily tell you where to avoid so there's no guesswork involved, however, my advice to you would be simple:
If somewhere looks dangerous, it probably is!
I recommend the backpacker wishing to see the best of Medellin to block out two full nights and 3 days to get acquainted with the city.
Things to do in Medellin in 48 Hours
To know how many days in Medellin are needed, and if you want to avoid overstaying or not leaving yourself enough time in Medellin…
Take a look at how to spend 48 hours in Medellin with these simple suggestions below. This is an ample timeframe to get a taste of the city.
Parque Avi
After quickly getting acquainted with the city during your first morning or evening. The first place I suggest you visit would be the Parque Avi.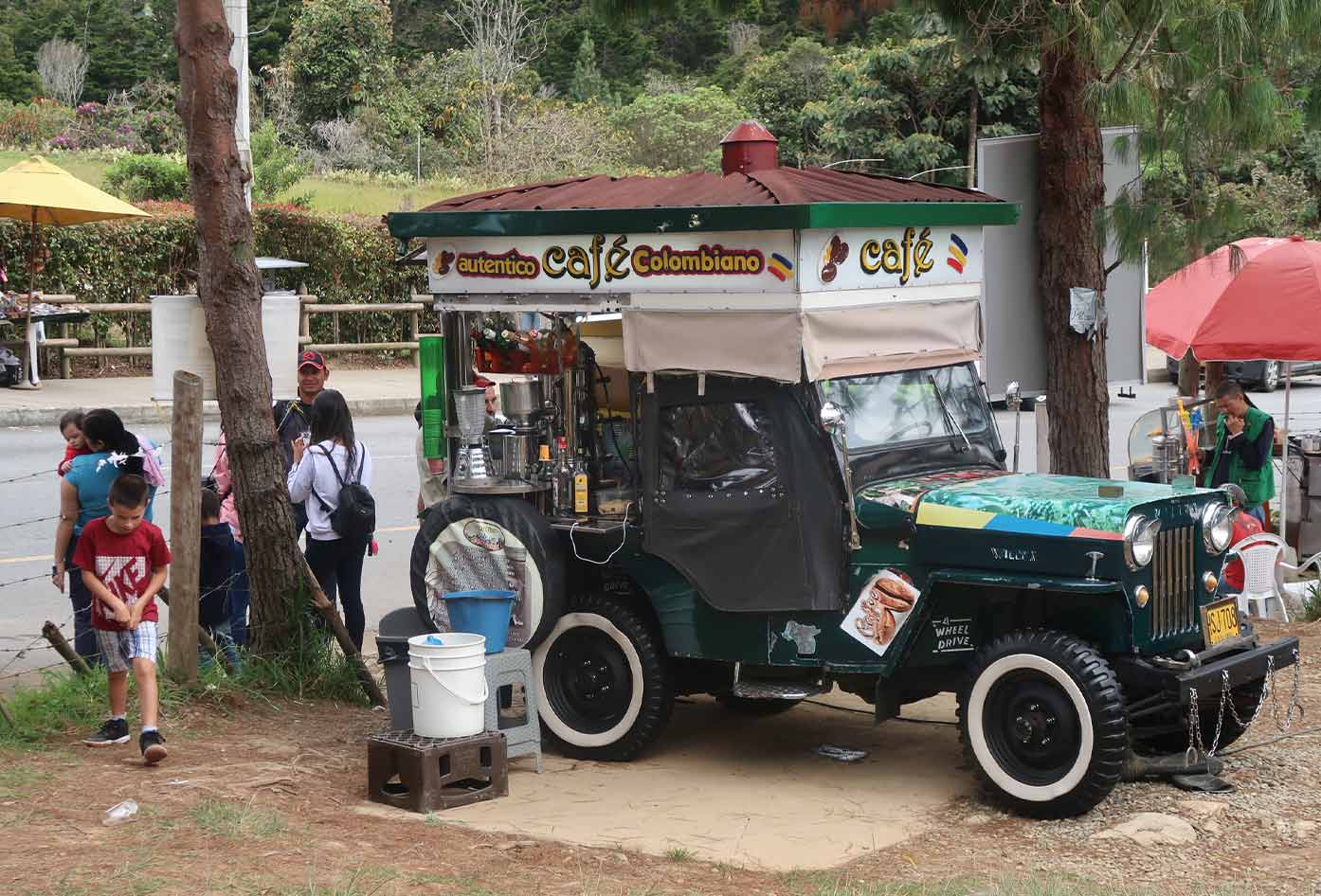 It's known as a beautiful part of the world, Colombia, and places like this ensure that this reputation was fairly gained.
Be sure to come to this park on a full stomach or carry some hearty snacks and see my Colombia packing list for ideas on what to carry.
Usually, a pair of good-quality shoes and a bag full of useful supplies are a necessity if you wish to make sure that you can go through 48 hours in Medellin without losing all of your stuff.
This is a great place to visit, though, and is open from 9 AM-6 PM.
Plaza Minorista
The Plaza Minorista is one of the best places in the country to come if you are looking to do some fruit shopping.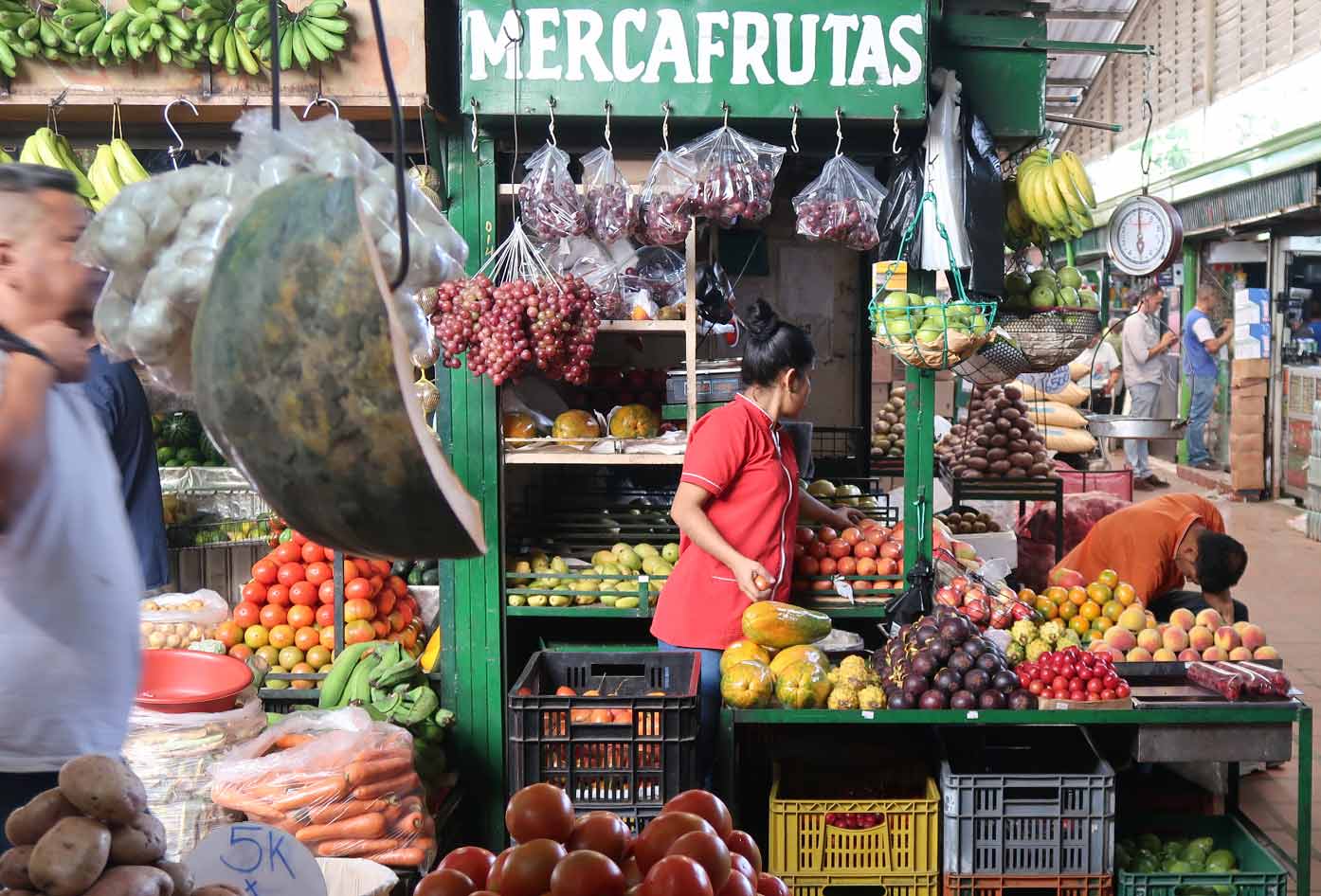 If you have no interest in tasting exotic fruits then you may be interested in doing a spot of people watching a see how the locals go about their day.
Plaza Minorista has got shopping stalls and market stands, giving you the chance to buy anything from toiletries to clothing and food.
You should come here and keep your wits about you, though.
Like any other marketplace of this kind, the Plaza Minorista is loaded with people from all kinds of backgrounds with all kinds of intentions.
You'll be sure to hear some of the famous Paisa slang that Medellin is so renowned for. Keep all this in mind, and you should have no problem exploring here in total comfort.
---
---
Plaza Botero
Not only because of the nude figures on display. But worth visiting if you're looking for a local landmark that is sure to leave you speechless.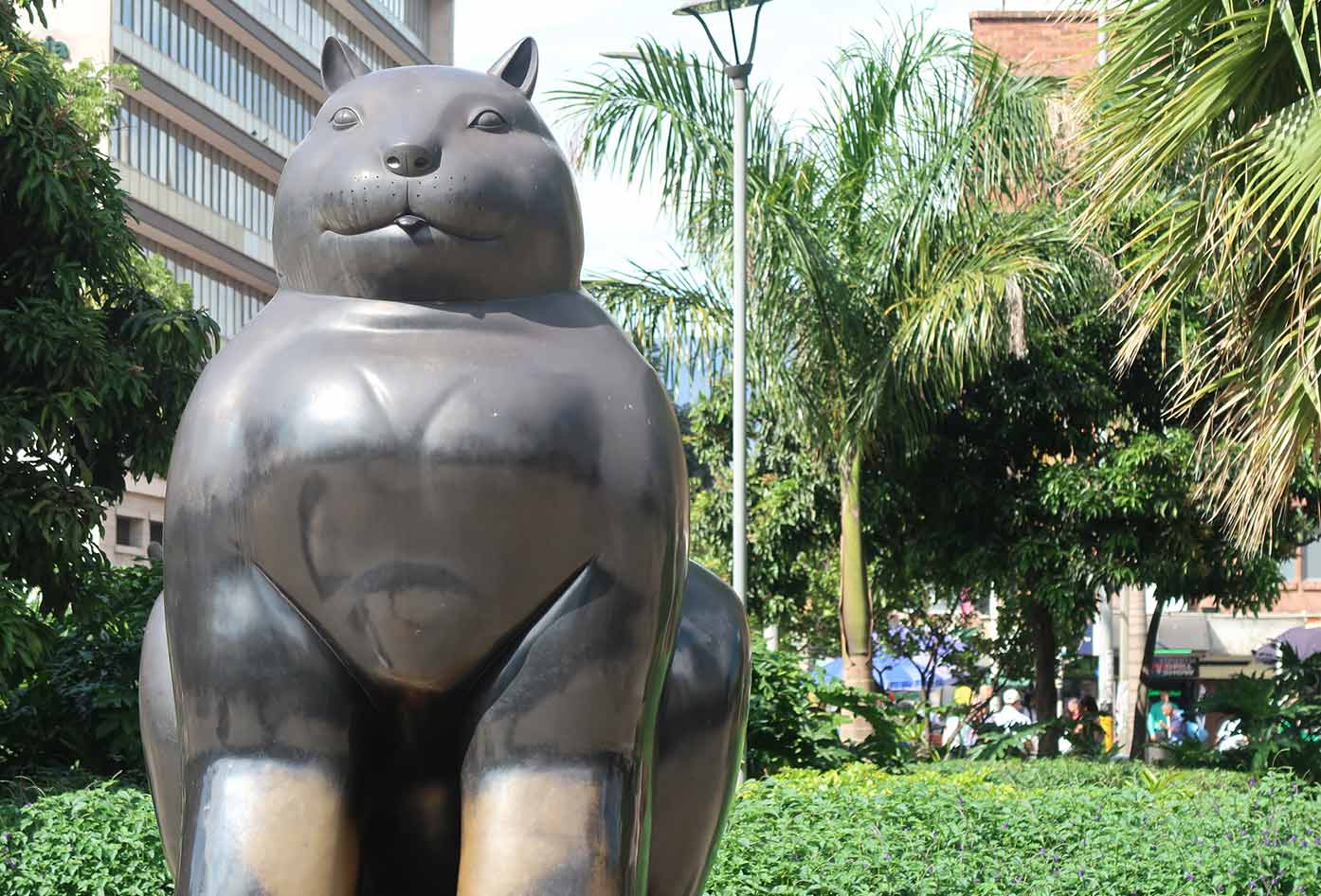 This beautiful little point of interest is one that many people will choose to visit during any trip to Medellin.
The plaza itself is easy to access and you can then enjoy looking around both indoors and at the exterior of the area.
Definitely, one to visit if you are a fan of South American architecture and lifestyle. Be sure to carry some kind of travel umbrella or equivlent with you as the weather can change at moment in this region.
Despite what people say about safety here, it is very much a good plaza location to come and check out on your own, or with friends.
Visit Guatape
A trip to Guatape is something that you should look to arrive as soon as you can. Tours can last for a full day – or longer – so be prepared to spend a fair amount of time in travel mode.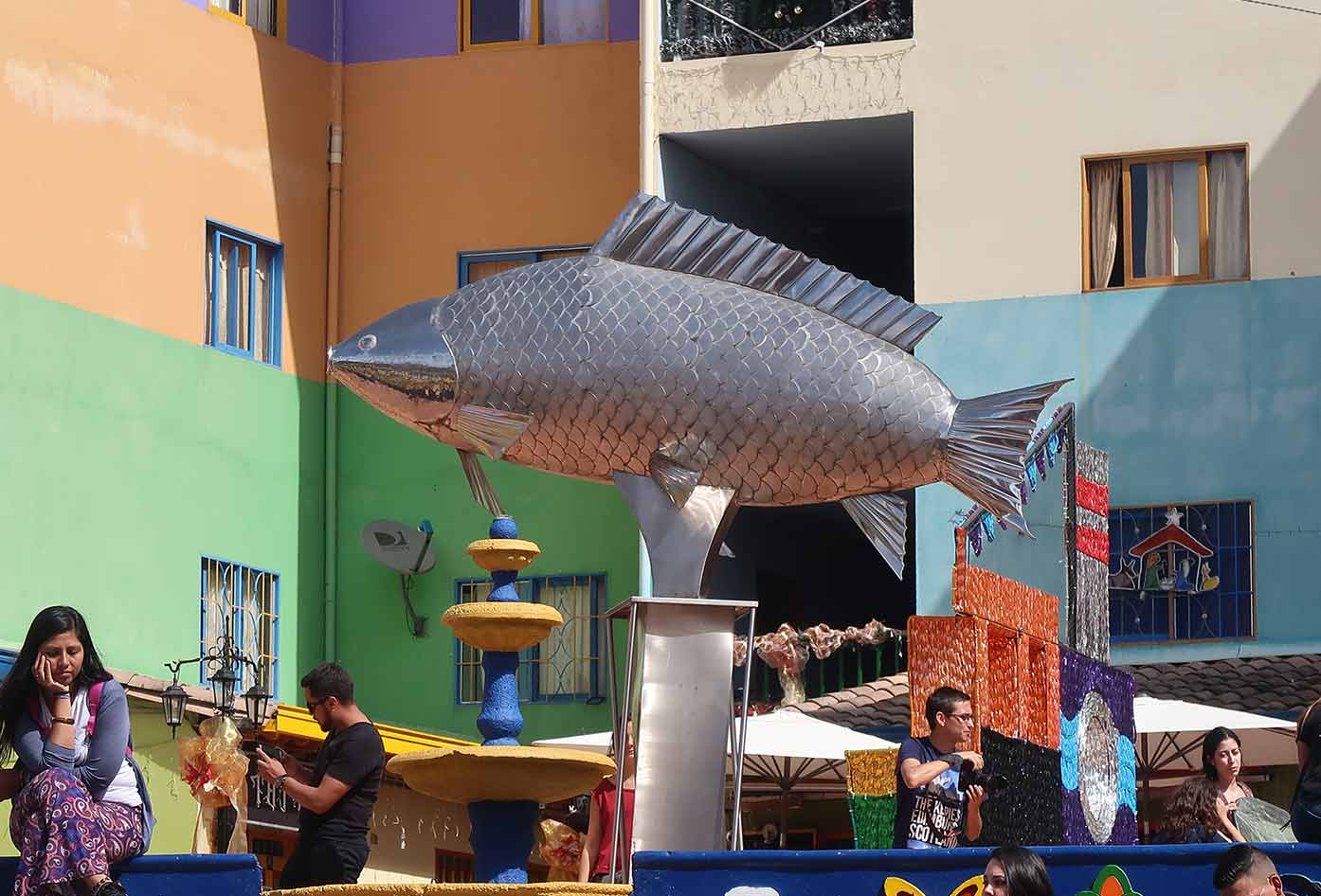 However, you are almost certain to find that Guatape is a fine place to visit for those who want to enjoy nature at its most sublime.
Look into the tour option that you pick. You have many choices, so it might be easy to make a choice that you aren't happy with.
Most good hostels in Medellin offer day trips and are usually all-inclusive. So I recommend you shop around, read reviews, and only choose a tour guide when you feel ready.
Comuna 13 Graffiti Tours
While some find graffiti to be vile, those who are interested in street art should find that graffiti helps to change the entire look of a neighborhood. Any tour of Comuna 13 will prove this to be true.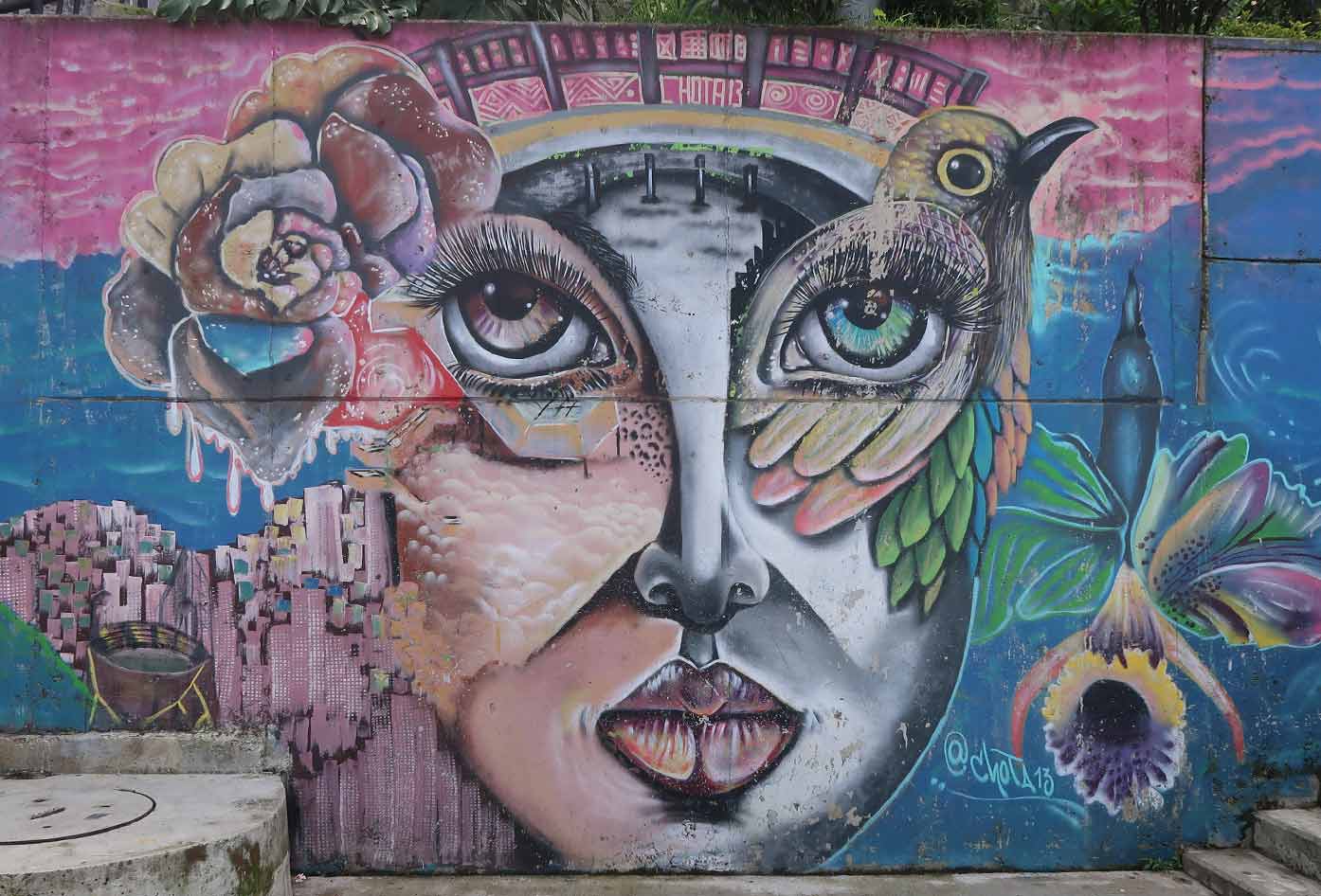 Take the tour and you will get to find some amazing sights as you walk around, spotting odes to Colombian culture and history.
Just be sure to listen to the tour guide; they can explain to you what every piece of graffiti stands for and means. This saves you from potentially making a mistake and insulting a local.
The Lights' Park
The Lights' Park is a must-see for anyone who is a fan of urban parks and city life around Medellin.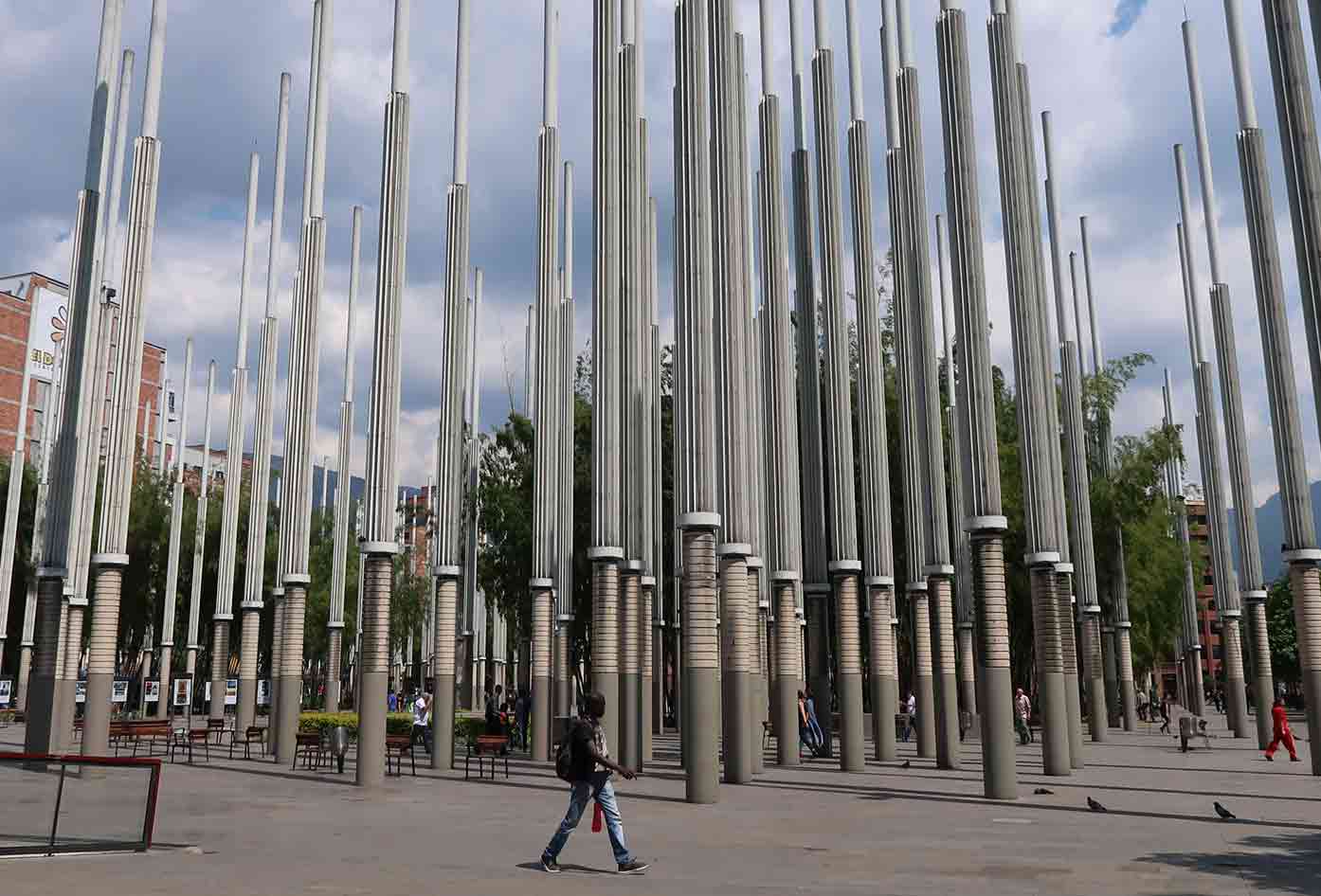 Your 48 hours in Medellin should be spent seeing local sights, and few are more impressive or as visually attractive as the Parque de la Luz.
However, I would avoid coming here during the evening but, as ever, just be sure to follow local customs and avoid any kind of littering or commotion otherwise.
Be respectful of the Parque de la Luz, and you can easily enjoy the experience of visiting here. Great for spending an hour just resting, relaxing, and taking in the local atmosphere as best you can.
El Castillo Museum and Gardens
One of the best specialty museums in the country and the perfect place to gain unique insights into the history and culture in Medellin.
It's a fun and satisfying place to spend your time and gives you a chance to really enjoy the history of the local area.
Such a tour will be lots of fun, though you should try and learn some basic Spanish prior to coming; the tours are only available in Spanish.
Meaning, you could miss out on some key information as you go.
Keep that in mind, and you'll absolutely love scaling to the top of the castle and relaxing in the peaceful garden settings.
Definitely make time for this space during your 48 hours in Medellin.
Got Travel Insurance for Medellin?

Designed by travelers, for travelers, World Nomads covers more than 150 adventure sports and activities so you can explore your boundaries.
48 hours in Medellin
With so much to do in just 48 hours, the main question you'll have now is how you will spend your time wisely.
By using the information above, though, you should find it a bit easier to pick a place that you want to visit and soak-in.
Did you get some good ideas? Why not see this guide to some of the best hidden gems in Colombia to get more inspiration on where to go?
📌 Like this article? Pin it…
Did this help you decide how many days in Medellin to stay?
💬 Leave a nice comment or let's start a conversation below!
---
"Dear friend! Some links in this post contain affiliate links. Meaning, if you click through and make a purchase, book a hostel or sign up for a tour, I may earn a small commission at no additional cost to you. Your support means a lot and helps me to keep traveling and maintaining the quality of this site for you."