How many days in Cancun?
Cancun needs no real introduction. Even those who don't travel know of this city, with many visiting to enjoy its crystal-clear waters and beaches.
Outside of the resorts the surrounding region is also full of awesome sites to visit, such as ancient temples and postcard-perfect cenotes.
But if you are visiting Mexico and want to see other cities in the region or visit one of the neighboring regions. How long do you stay in Cancun?
How Many Days in Cancun
This article will explore Cancun, how many days you should spend here as well as my top recommendations for where to stay and what to do.
Is Cancun worth visiting?
Yes – Cancun is worth visiting and one of the many great things about Cancun is the fact that it has something to suit all types of traveler.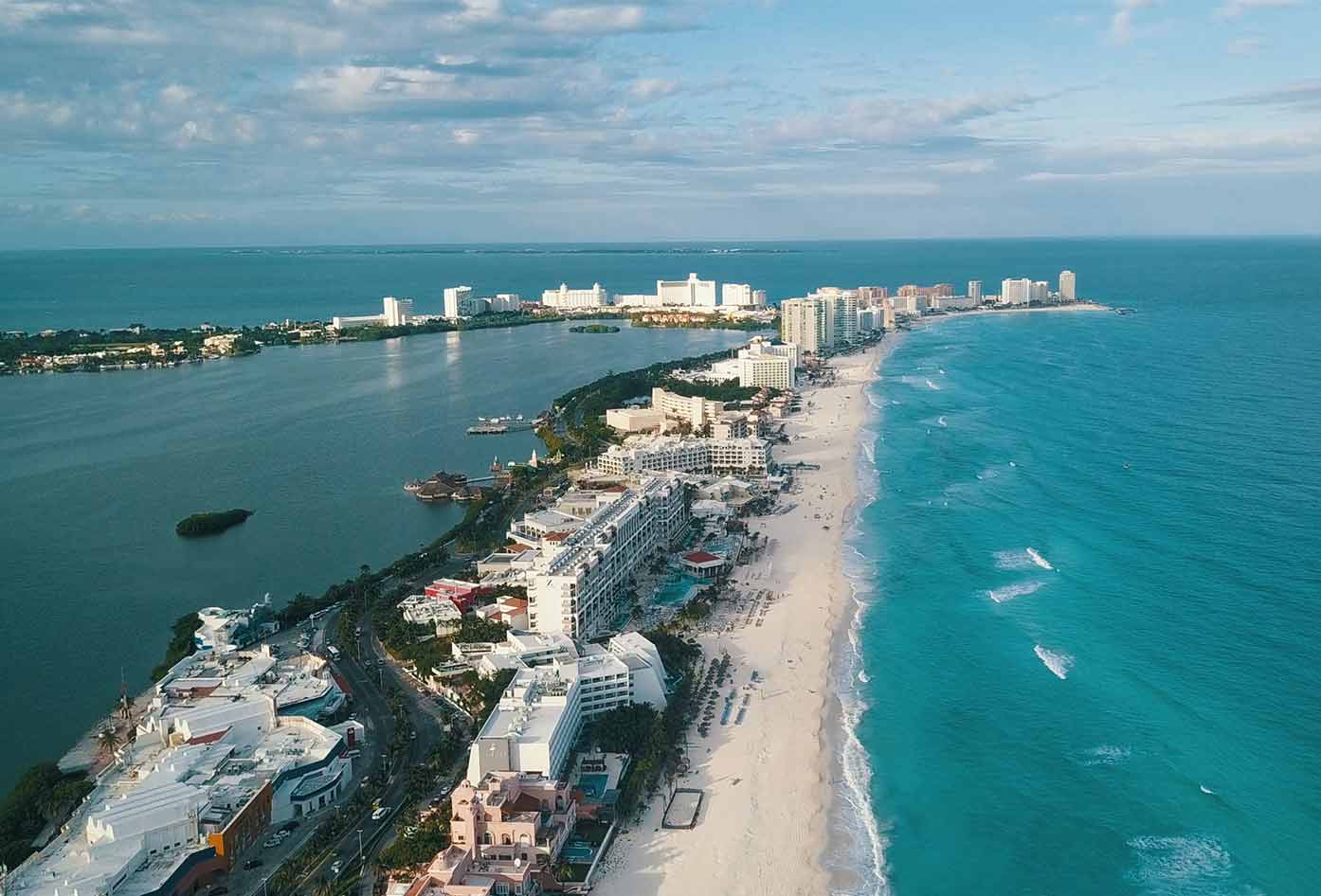 This also takes a lot of the leg work out of having to find things to do because when it comes to tourist attractions and activities everything is readily available. Many of the things to do in Cancun can be done as a tour.
Some of these things to do in Cancun are:
1. Explore mysterious Mayan Ruins
2. Go Snorkeling in nearby Isla Mujeres
3. Enjoy the endless Nightlife Options
4. Climb into the ancient Cenote caves
5. Relax on the white sand Beaches
It is said that Cancun makes up a third of Mexico's tourism dollars, so they are definitely doing something right here when it comes to activities.
As a cultural traveler who likes to get off the beaten path, you many find solace in the downtown Cancun area where you can still find and talk to locals who have seen the changes happen since the late 1960's.
How Many Days in Cancun Is enough?
As you can see, Cancun has literally everything on offer, and can excite even the most frigid of travelers. I suggest spending 5-7 days in Cancun.
Whilst it sounds quite a lot for the city, remember that much of this time will also be used to explore the outer surroundings and regions with various day trips, not spent in the downtown Cancun area for example.
Is one day enough for Cancun?
Most travelers who head to the Riviera Maya will be arriving into the international airport (which is just outside of Cancun), before moving on to other destinations like Tulum and Bacalar or playa del Carmen.
However, even spending just one day in Cancun is worth it, as you can see many breathtaking sites and get a feel for the vibe there.
Arguably the best way to start the day is a visit to the MUSA Museum, which is located underwater and is only accessible by getting wet in the water! Either snorkeling or diving, you can explore the various sculptures and stone artefacts located in the Caribbean Sea.
Afterwards you can walk along the Hotel Zone strip, where you can find many different restaurants for eating some really tasty Mexican food.
After lunch, you can then sprawl out for some much needed beach time along Playa Delfines. Here you can rent one of the idyllic palapas, enjoy some cold beers or cocktails and live it up until the sunset arrives.
Is 2 Days in Cancun enough?
Two days in Cancun is definitely better than just one, which you can use to see more of the incredible sites located close-by.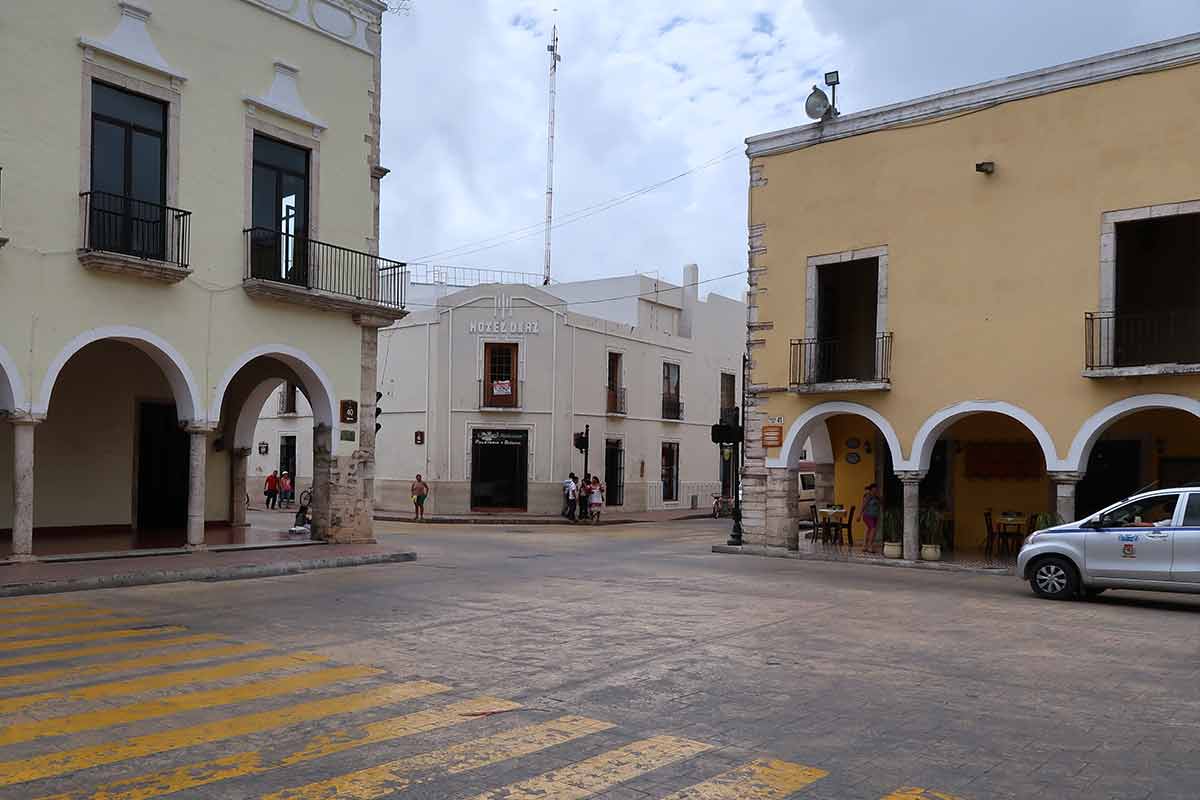 You can spend the first day exactly as mentioned above, and then on your second day wake up early to head to nearby Valladolid.
This colonial city is located within the heart of the Yucatán peninsula, and here you can walk the colorful streets whilst enjoying a quick breakfast.
The legendary ruins of Chichén Itzá are located close-by, and next we'll head here to see the towering pyramids whilst learning about what was once one of the most important sites of the Maya civilization.
Be sure to bring lots of water and lather up with sunscreen since it can get really hot here during the day. Afterwards we'll head to the Cenote Suytun, which is one of the most scenic of its kind in the Riviera Maya.
Here you can bathe in the cool green waters (there are 3 different cenotes to visit), and if you want, even snorkel with the various fish that live here.
Is a week in Cancun too long?
Whether or not a week is too long really depends on what you'll be doing during that time. Many travelers who sit in hotels and on the beach without visiting other nearby cities and towns will definitely feel bored after a week.
However those who are out exploring the different destinations and sites will even feel a week is still not enough!
Here you can head further south and explore the popular hubs of Playa del Carmen and Tulum, which are known for their bustling tourist scenes as well as housing several worthy ruins and cenotes nearby.
A day trip to Bacalar is another feasible option, where you'll be able to bathe in the multicolored waters whilst enjoying a more relaxed setting.
It's also worth visiting the nearby safe island of Cozumel, which has a more tropical feel. The waters here are some of the clearest in Mexico, making it perfect for those looking to enjoy some diving or snorkeling near Cancún.
Where to stay in Cancun?
Which so many places on offer, below I have listed some of the very best accommodation options for those who are traveling to Cancun.
Budget – Moloch Hostel & Suites is perfect when looking for a budget stay. Here you can book a comfy dorm with an on-site pool, very close to the main bus terminal which is ideal for getting around the region.
Boutique – Hotel Parador which is close to the bus station is a great option when looking for a great mid-range stay. Here you'll be in a deluxe private room, and have an on-site bar and pool to enjoy.
Luxury – MayaFair Design Hotel is a good option when you're looking for a luxury stay. Located on the infamous hotel strip, you'll have the beach close-by and you'll be stay in a beautiful, minimalist-style room.
Best Guided Tours in Cancun
As we've already seen, there's tons to see and do in Cancun. Below let's take a look at some of the best Cancun excursions that you can join.
Chichen Itza, Cenote, and Valladolid Tour
By far one of the most complete tours, here you'll visit the very best highlights of the Riviera Maya in a day. As well as visiting Mayan ruins and the colonial city of Valladolid, you'll also have a buffet lunch included too.
Street Food and Urban Art Tour
Here you'll explore the real, authentic Mexico as you try some of the very best local foods such as Barbacao Tacos and Cochinita Pibil.
As well as having all transport to and from the markets provided, you'll also learn more about Cancun with a tour through its street art scene.
Xplor Adventure Park
Those after an adrenaline fix will love this all-action tour from Cancun, where you'll go zip-lining, visit cenotes as well as explore the jungle at Xplor. You'll also have all transport as well as lunch included too.
Cancun Snorkeling Tour
Cancun is known for its incredible waters, and on this tour you'll explore some of the very best spots.
Here you'll swim sea turtles, see underwater sculptures and even a shipwreck too.
Got Travel Insurance for Cancun?

Designed by travelers, for travelers, World Nomads covers more than 150 adventure sports and activities so you can explore your boundaries.
How many days in Cancun
That's all for this guide on how many days to spend in Cancun.
Located within the heart of the Mexican Riviera, Cancun offers something for all types of travelers. Whether it's beaches, Mayan ruins, awesome nightlife or adventure you're after, Cancun delivers on all fronts!
In this guide we've looked at how to spend various timeframes in Cancun, as well as where to stay and some worthwhile tours to do when here too.
While you're here, be sure to check out my Cancun travel safety guide to ensure you know how to stay safe when exploring this awesome city.
📌 Like this article? Pin it…
Did this guide help you decide how many days to spend in Cancun?
💬 Leave a positive comment or lets start a conversation below!
---
"Dear friend! Some links in this post contain affiliate links. Meaning, if you click through and make a purchase, book a hostel or sign up for a tour, I may earn a small commission at no additional cost to you. Your support means a lot and helps me to keep traveling and maintaining the quality of this site for you."