How many days in Buenos Aires are needed for a well-rounded trip?
The Argentinian capital is a must-visit in this lower portion of South America and has many worthwhile things to see and do.
However, how many days do you realistically need to see everything here?
This guide will explore Buenos Aires, along with the best activities, day trips and local experiences which you can take part in while spending time here.
How Many Days in Buenos Aires?
On top of the things to do, this guide will look closer at how many days to spend as well as my best suggestions on where to stay and tours to do.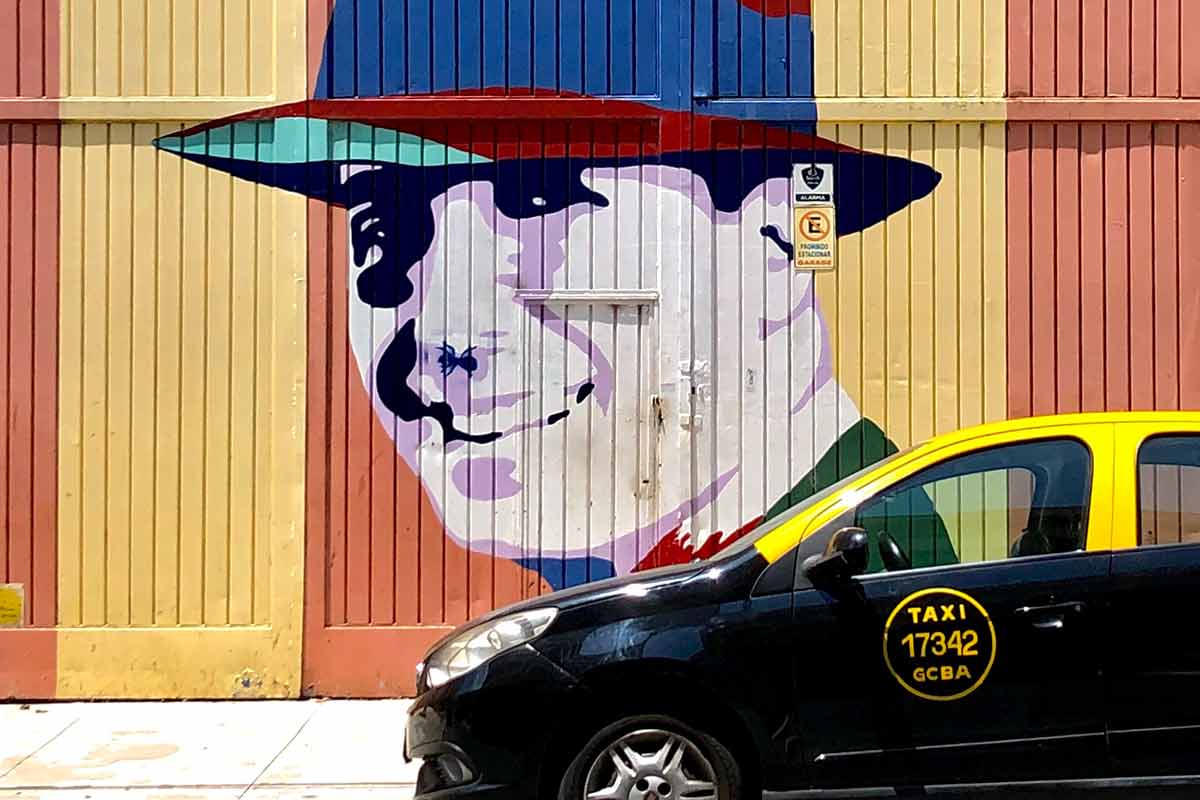 It will also take you through various Buenos Aires itineraries that you can easily follow, depending on how much time you have in this vibrant city.
If you start to research the safest cities in South America to visit, not often does Buenos Aires make the top of the list but it has so much to offer in the way of tourism that make it worth visiting. Below are some reasons why.
Is Buenos Aires worth visiting?
Yes – Buenos Aires is worth visiting for more reasons than one! Known as the Paris of South America the city is famed for the following elements.
Incredible Architecture – From Neoclassical, art nouveau and art deco the colorful streets of La Boca to the beautiful Casa Rosada and beyond, this city is steeped in eye-catching buildings and landmarks.
Delicious Food – Of course not eating at least one asado here would be a sin, however, there are many other satisfying dishes to enjoy. These include Choripán, Provoleta and the Matambre Arrollado.
The Recoleta Cemetery – Unlike any other cemetery in the continent, the grandiose shrines and white temples here make you feel as if you're walking through a neighborhood. There's also lots of history to learn, as well as being the resting spot for many important figures.
After living in Buenos Aires for an extended period of time I began to connect with the city and its neighborhoods in different ways.
From my own experience in the Paris of South America, I would like to offer some suggestions for anyone visiting this melting pot city for the first time.
How many days in Buenos Aires are enough?
I suggest spending a total of 4-5 days in Buenos Aires, this will give you a nice introduction to the porteño culture before heading out to other parts of the country (Misiones, Salta and Cordoba were some of my favorites).
You can also find some of these in my Buenos Aires travel guide which offers more useful information to help you with your visit here.
As you will have heard, there are many interesting things to do in the Argentinian capital, even for the most cultured traveler, so let's now take a look at how to best spend your time here with these customized itineraries.
Is one day enough for Buenos Aires?
Whilst it's a daunting task, it's still possible to see the very best of Buenos Aires in one day (however only if you're up for a somewhat hectic day!).
You'll first want to head to the legendary 9 de Julio Avenue, which is home to the towering Obelisk statue. This small group tour will allow you to squeeze in many attractions and ask as many questions as you want.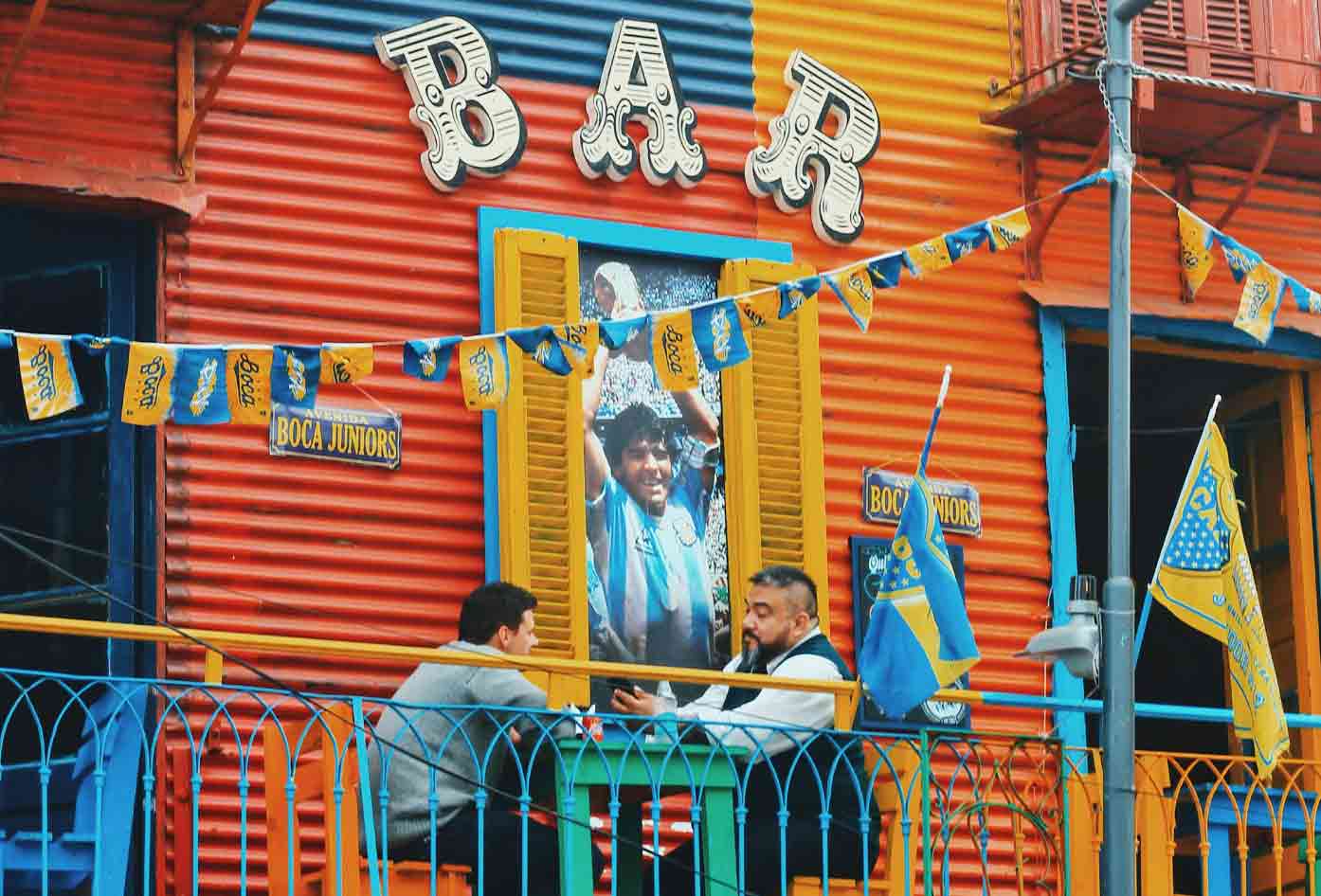 You can also walk along Florida Street, admiring the mix of beautiful colonial buildings and the busy streets as locals rush to and from work.
Here you can see many impressive buildings such as the Casa Rosada, Metropolitan Cathedral as well as the Cabildo.
From here you can take a taxi to La Boca, which is famous for its colorful murals and buildings along El Caminito. If you prefer, you can even do this fun do this tour of la boca to get to learn everything about the local area.
It's also worth heading on a stadium tour of La Bombonera, which is home to the Boca Juniors football team and is steeped in history.
Finally, you can head down to San Telmo to enjoy dinner, and perhaps even spot a spontaneous Milonga (local Tango performance) out on the streets.
Are 2 Days in Buenos Aires enough?
Two days is definitely more practical, although you'll still want to keep your foot on the gas (so to speak).
You can spend your first day exactly as planned above, and if you're lucky you'll be able to watch a football game at the Bombonera in the evening.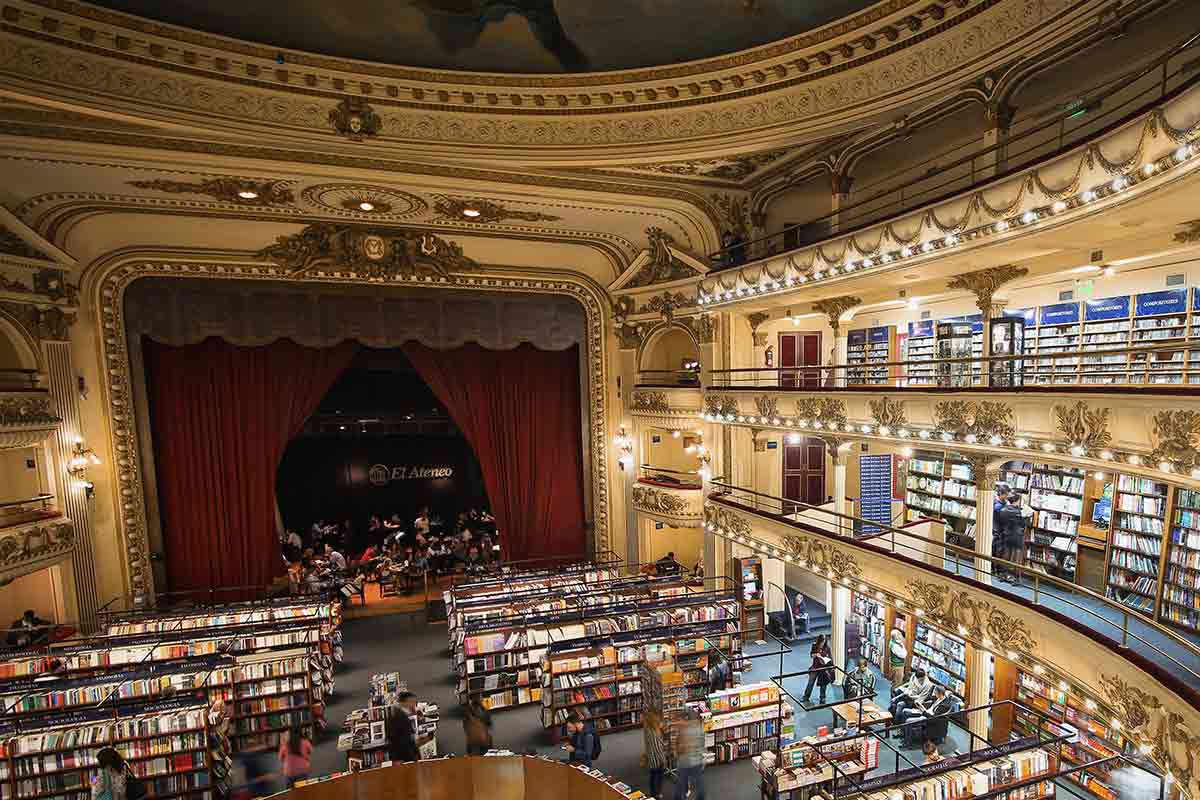 If football is not your jam and you prefer to have a more passionate evening then a Tango show with a 3-course dinner may be right up your street.
Waking up early on your second day, I recommend heading straight to the neighborhood of La Recoleta whilst it's still relatively quiet (it can get busy around midday).
The Recoleta Cemetery is arguably one of the best things to see in the Argentinian capital and is home to many impressive shrines dedicated to those who played an important part in Argentina's history and growth.
Afterward, head back to Palermo (if this is where you're staying) and dial down the pace to enjoy this upscale district without rushing around.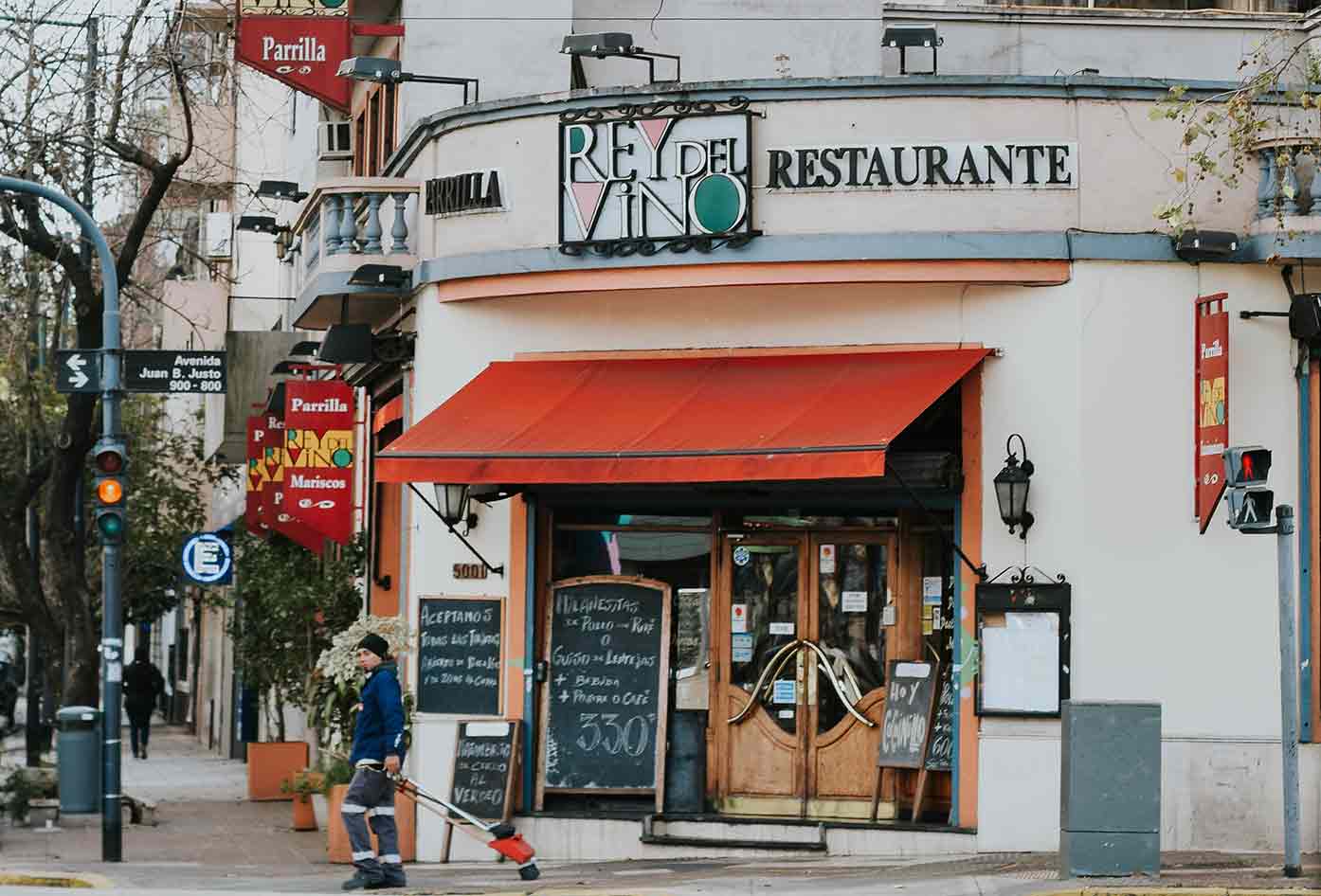 There are many incredible restaurants to visit for a memorable Argentinian lunch or dinner (such as La Cabrera) as well as enjoying the lively plazas of Serrano and Armenia.
Learning Argentine Spanish can be challenging at the best of times, especially if you're not used to it. However, if you have practiced some basic Spanish from this book before arriving here, you should be just fine.
Is a Week in Buenos Aires too long?
Whilst a week in other Latin capitals may feel too long, Buenos Aires is an exception – and if anything you may still not want to leave by the end of it!
You can first begin by relaxing somewhat, and visiting just one district a day and really take in the atmosphere of each by eating there, stopping at the bar for a café con leche con medialunas and getting to know the history.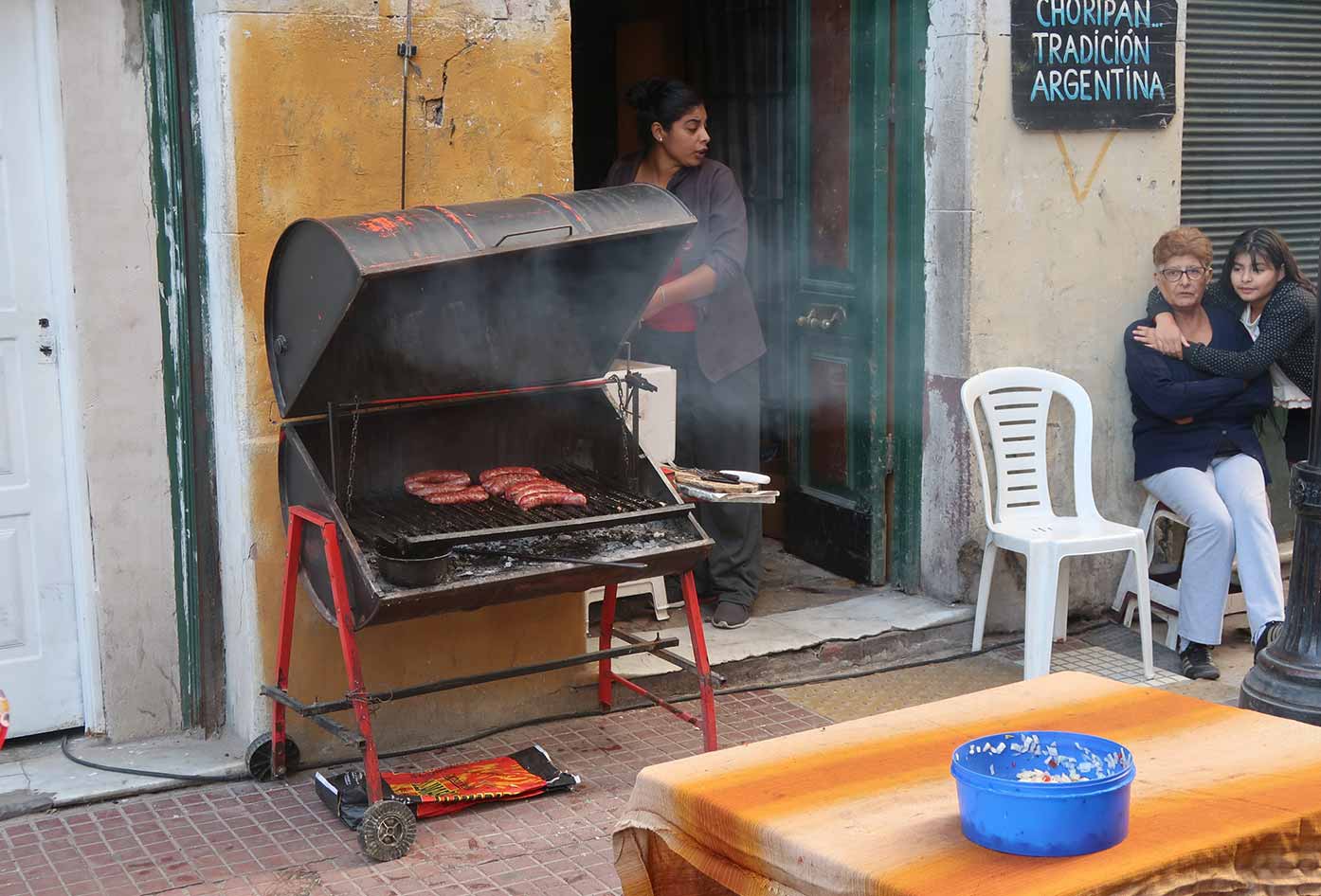 You can also enjoy several nights out clubbing and dancing the night away here, with the scenes in Buenos Aires being known as some of the hottest in Latin America. Just remember that the nightlife scene starts late here.
Venues such as Jet and Terrazas del Este are especially memorable for travelers who love to connect with the nightlife scene in South America.
With this extra time, you'll get to see more of the surrounding region such as the Pampas are smaller towns like that of San Antonio de Areco.
If you decide to take the Gaucho and Ranch tour you can swap the hectic city life for a more relaxed and authentic Gaucho way of life.
Where to stay in Buenos Aires?
With so many cool neighborhoods in Buenos Aires to choose from, below are some accommodation options for you to consider for your stay.
Budget – The Meridiano Hostel Boutique is the perfect budget accommodation option, located in the heart of the trendy Palermo district. Here you'll be staying in a dorm room with a large terrace for views over the city.
Boutique – Palermo Ortega which is also located in this popular district is a great mid-range accommodation option. You'll be in a trendy private-room with your own bathroom, as well a private patio for views over this beautiful district.
Luxury – 5411 Soho Hotel is perfect for those after top-tier luxury. Here you'll be staying in a spacious air-conditioned room, which is just 50 meters away from the Plaza Serrano. There's also an on-site swimming pool, private gardens and bar to enjoy.
Best Guided Tours in Buenos Aires
As we've already seen, there are lots of things to do in Buenos Aires. Below let's take a look at some of the Buenos Aires city tours you can join.
Full-Day Walking Tour
Nothing can beat a well-organized walking tour, and here you can visit the very best areas such as those of San Telmo and Puerto Maduro, as well as the memorable streets of 9 de Julio and Caminito Street.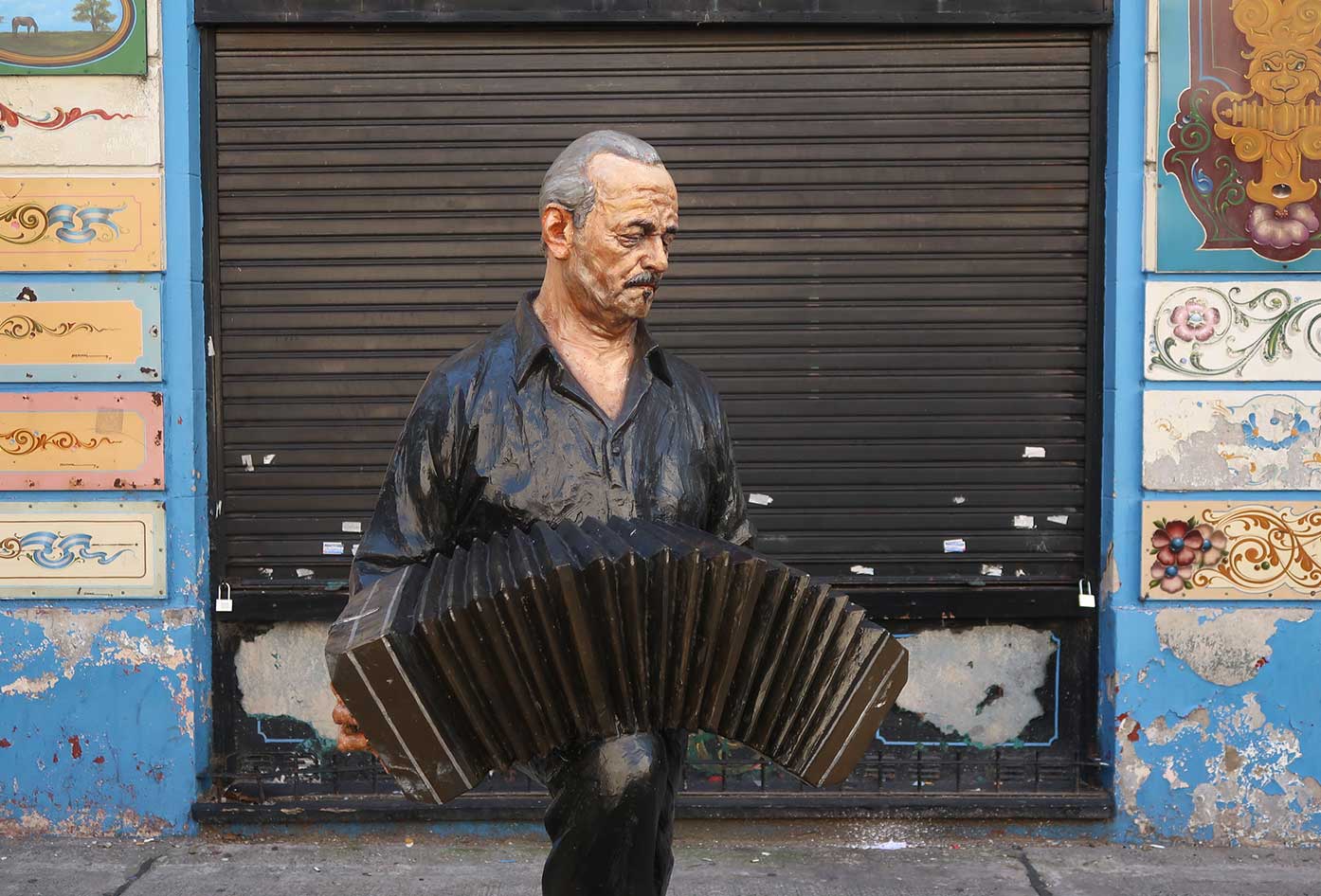 As well as having all public-transport tickets provided, you'll also have lunch included where you'll choose 3 of the finest empanadas of your choice.
Piazzolla Tango Show with Optional Dinner
Since Buenos Aires is the epicenter of Tango, it is here you can visit the legendary Galería Güemes theatre for a memorable night of live dance and music. You'll also have a three-course meal with unlimited drinks included as you watch various composers take to the stage.
Hop-On Hop-Off City Bus Tour
With as many as 25 different stops to explore, here you can learn about different neighborhoods and visit memorable sights such as the Belgrano and the colorful streets of La Boca. The first service starts at 9:30 am and you can choose between a 24, 48 or 72-hour pass too for extra freedom.
Gaucho and Ranch in San Antonio de Areco
Here we can explore the very best of the surrounding Pampas region, where you'll visit the rural town of San Antonio de Areco and enjoy a typical Argentinian Parilla (BBQ in English) along with a wild horseback ride.
As well as having hotel pick-up and drop-off included, you'll get to watch a traditional folklore show too, where you'll learn even more about rural life.
How Many days in Buenos Aires
That's all for this guide on how many days to spend in Buenos Aires.
Known as one of the sexiest cities in Latin America, Buenos Aires is a 24-hour city and an exciting place to visit. From the tasty food and nightlife scenes to eye-catching architecture, you'll find it hard to leave this city!
This guide has looked at how to spend various time-frames in Buenos Aires, as well as where to stay and some worthwhile tours to do here too.
While you are here, be sure to read my Buenos Aires safety guide to make sure you have both a memorable and safe time in this incredible city.
📌 Like this article? Pin it…
Did this guide help you decide how many days to spend in Buenos Aires?
💬 Leave a positive comment or lets start a conversation below!
---
"Dear friend! Some links in this post contain affiliate links. Meaning, if you click through and make a purchase, book a hostel or sign up for a tour, I may earn a small commission at no additional cost to you. Your support means a lot and helps me to keep traveling and maintaining the quality of this site for you."