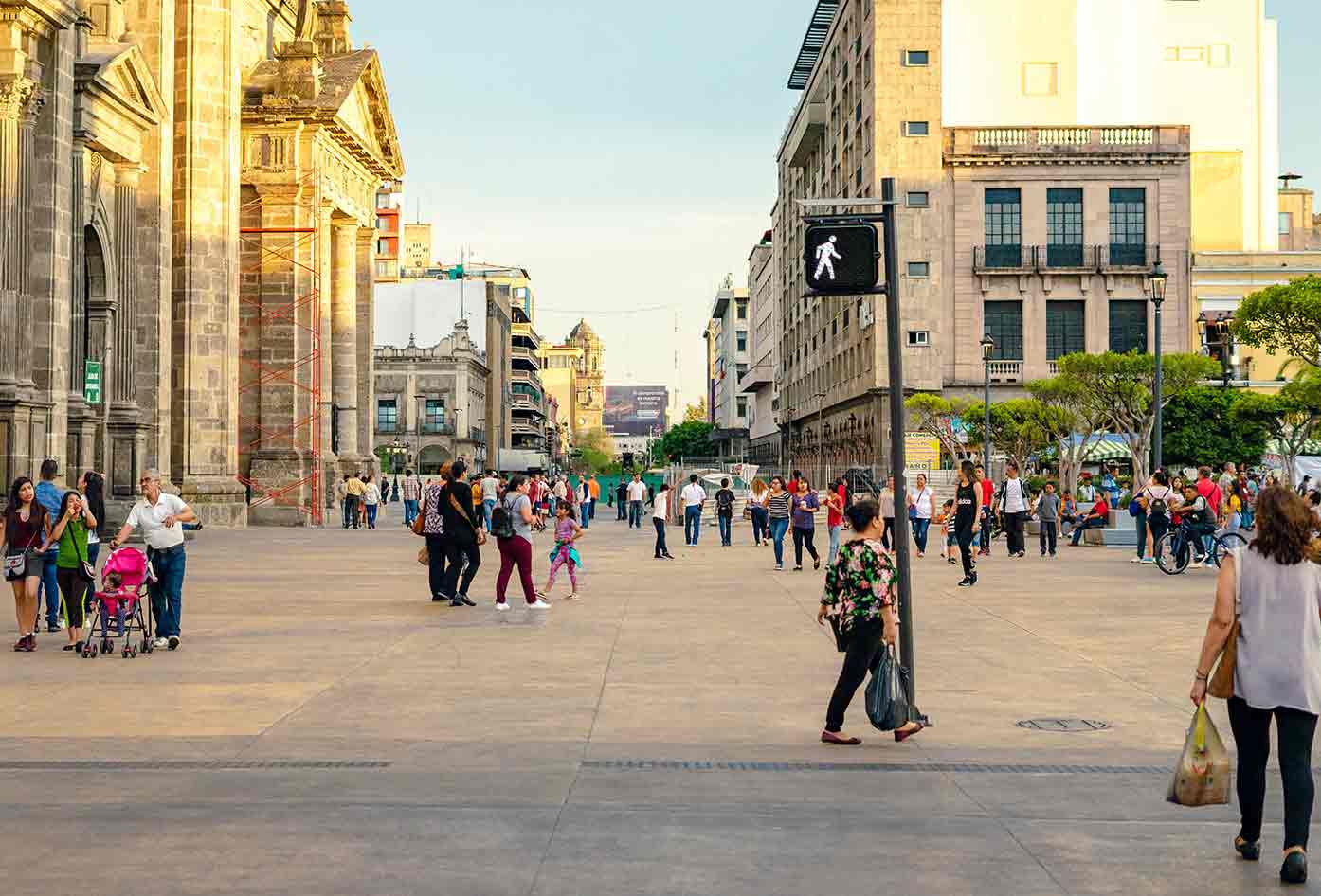 Deciding whether to visit Guadalajara vs Mexico City for a trip?
The two most popular cities in the central section of Mexico, these incredible spots have the best mariachi and tequila in the world.
They could both constitute two separate trips, but many consider traveling to both cities to soak in the heritage and enjoy the nightlife.
This guide is designed to answer the ultimate question; which one is better for tourists to visit?
Guadalajara vs Mexico City
We'll take a look at the differences in nightlife, safety, costs, and other factors to come to a definitive answer.
For us, these are two juggernauts with direct transport to some of the best beach resort spots outside of Cancun.
They are similar in many ways, but there are some differences… let's jump in, shall we?
Guadalajara
The historic city of Guadalajara is one of Mexico's most overlooked destinations when it comes to tourism.
In the western state of Jalisco, Guadalajara is Mexico's second-largest metropolis.
And many people are shocked to know that this is the birthplace of two of Mexico's most emblematic exports: tequila and mariachi music.
Is Guadalajara Expensive?
Let's first compare the average prices for amenities in Guadalajara to Manchester (UK) and then to Mexico City.
Why do this?
Well, Mexico is devastatingly cheap compared to the likes of the UK and US, but the differences between the two Mexican cities won't be as vast.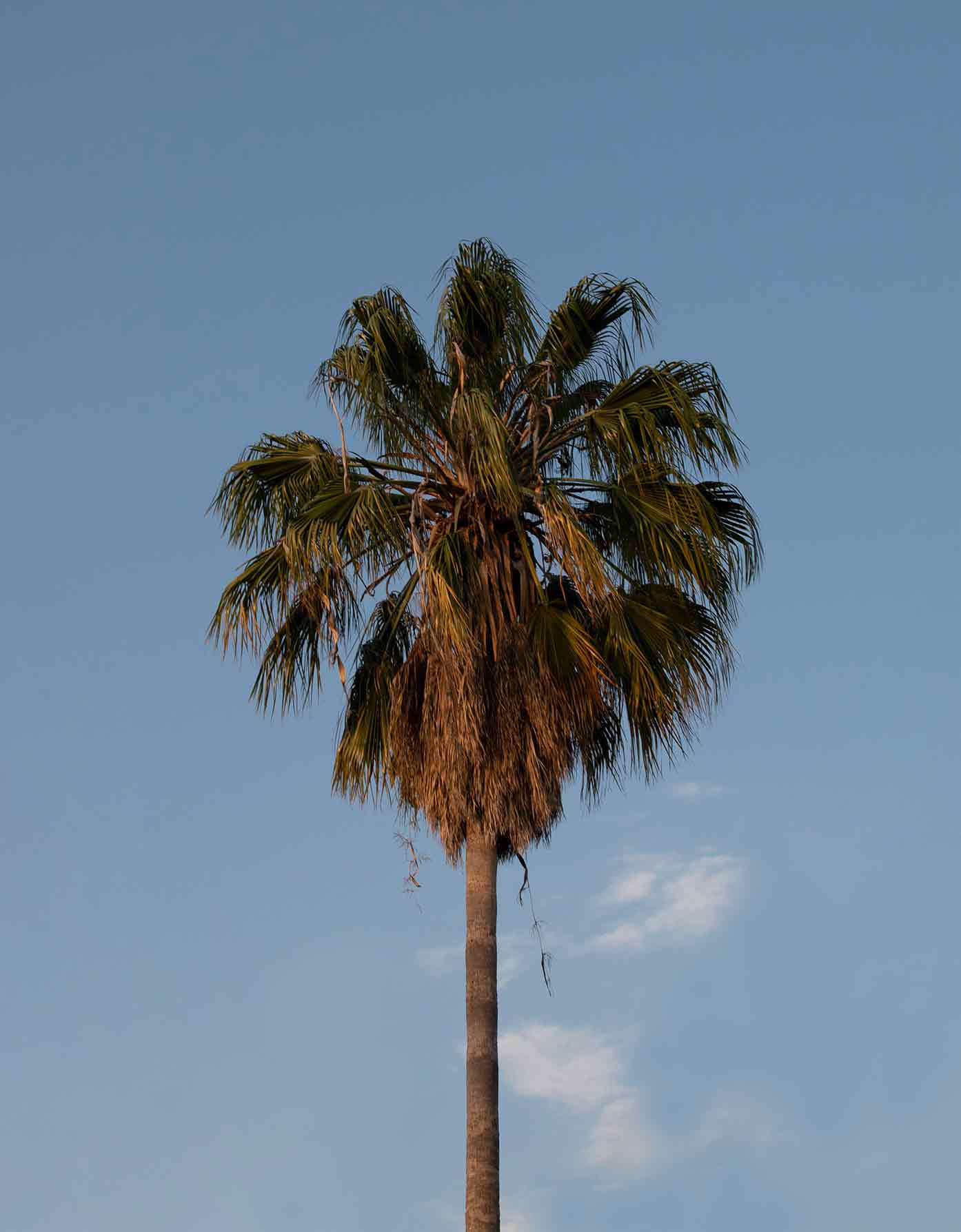 Consulting with numbeo.com for figures, a highly trusted site. An average inexpensive meal in Manchester tends to be £15, but in Guadalajara, the average price is £4.25. Isn't that crazy?
Groceries tend to be more than 30% cheaper in Guadalajara than in Manchester, except for bread and wine.
Here some of the Guadalajara figures compared with Mexico City:
Consumer Prices including Rent in Guadalajara are 15.72% lower.
Rent Prices in Guadalajara are 27.46% lower.
Restaurant Prices in Guadalajara are 19.17% lower.
Groceries Prices in Guadalajara are 2.89% lower.
It's worth bearing in mind that the cost of living in Mexico, in general, is cheaper than that of the USA and many European countries.
Is Guadalajara safer than Mexico City?
After doing research on this, with mixed results. However, most sites agree that Mexico City and Guadalajara are comparatively safer compared to other locations in Mexico and Latin America.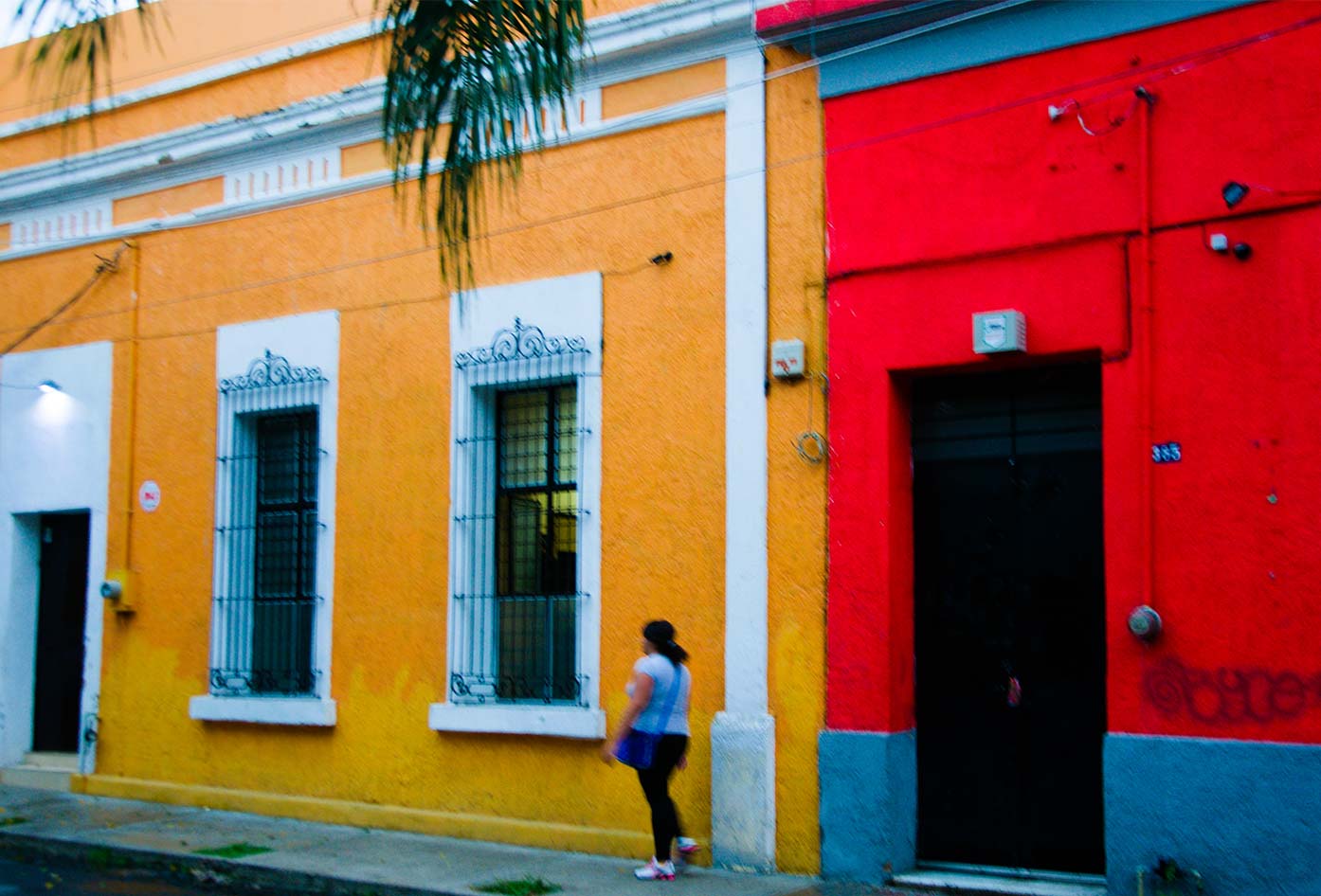 You will feel safe in both of these cities compared to the likes of Acapulco or Bogota. The cartel activity tends to be outside of these cities, so the historic quarters are very popular as a result.
No gangs + preserved history = 99% of Mexico's tourism.
Travelers passing through say that both cities are equally safe, whereas sites like Travel Safe Abroad lists Guadalajara as the safer location.
Been forced to pick one spot as being safer, it would be fair to say Guadalajara, but only by a hair.
See this guide of safety in Guadalajara to get a better idea of the safety precautions you can exercise.
Keep up to date with the criminal activity of both of these cities before making your decision, as the pandemic has displaced a lot of Mexicans and created problems that were never there before.
Best Time To Visit Guadalajara?
The best time to visit Guadalajara is between the months of October and December when the weather is dry, temperatures skim the lower 80s and festivals fill the calendar.
The five months that span January and May are another great time to visit the city, thanks to decreased hotel prices.
June to September is considered Guadalajara's low season the city experiences heavy rainfall and high temperatures during this period.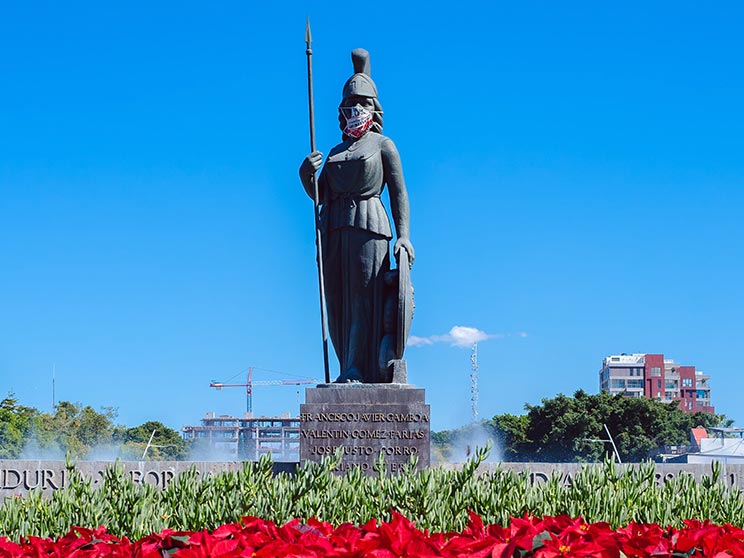 The October-December period is characterized by dry, 80-degree days, that are perfect for leisurely touring Guadalajara's city center on foot.
The lead-up to Christmas also brings extra festivals and celebrations, but all of the excitement also seems to lead to higher hotel rates than at other times of the year.
Dia de la Virgen de Zapopan (October)
Fiestas de Octubre (October)
Guadalajara International Book Fair (November)
Revolution Day (November)
Virgin of Guadalupe's Feast Day (December)
What to do in Guadalajara?
Visit the Government Palace, an 18th-century building that looks very unassuming from the outside.
But once you enter, you'll be rewarded with stunning murals from the artist Jose Clemente Orozco. The size of the paintings are incredible, especially the one of Hidalgo which is located on the main staircase.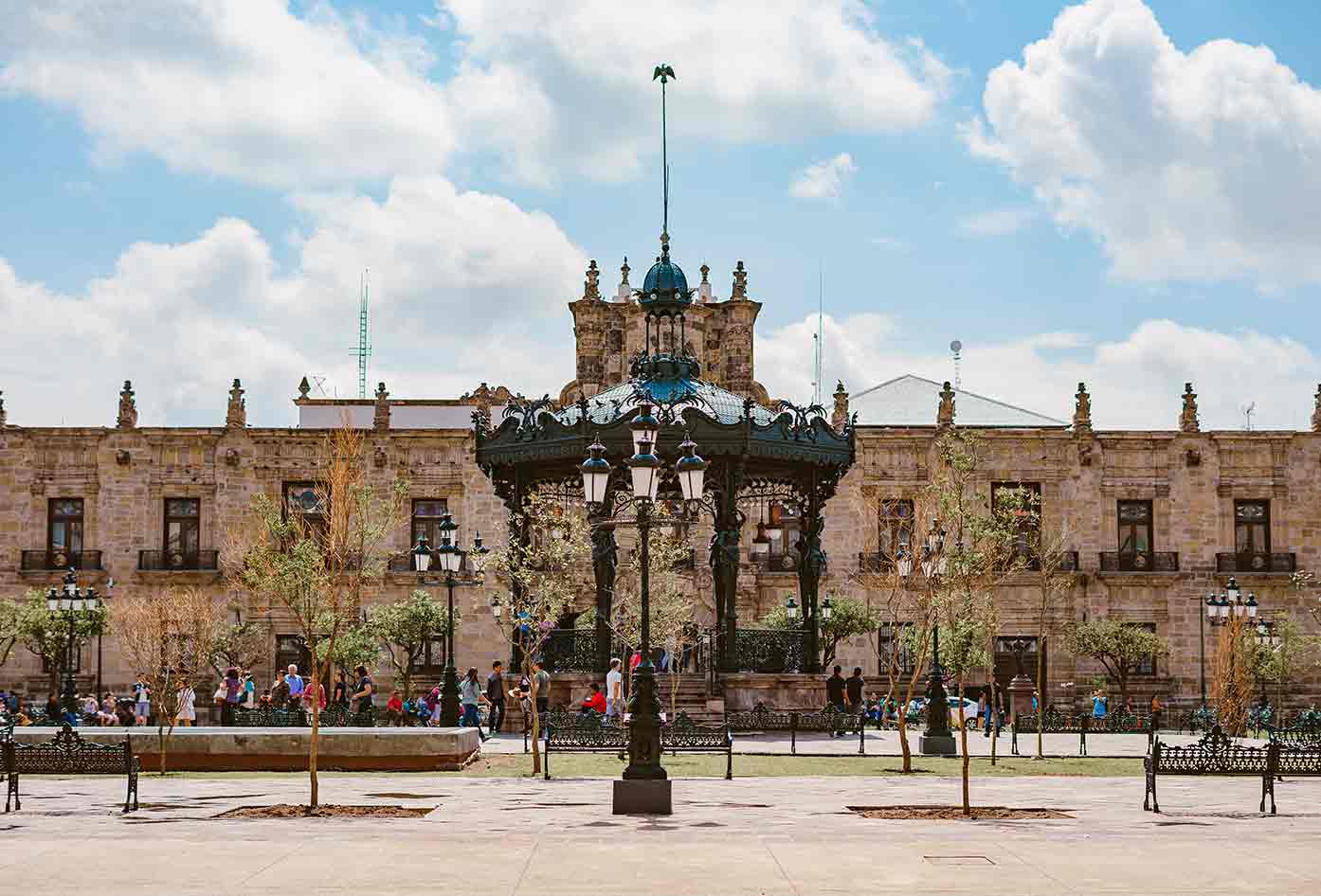 As far as Mexican traditions go, no type of Mexican music is more famous than mariachi. It even made the UNESCO list for Intangible Cultural Heritage a few years ago.
Everywhere you go in Mexico, the sounds of mariachi music follow, whether it's a roaming band on the beach or the presidential inauguration ceremony.
It's believed that modern-day mariachi music originated in Jalisco, the Mexican state that Guadalajara is the capital of.
For those interesting in digging a little deeper into the local culture, why not check some of the things to do in Tequila which offer a closer look into this tequila-producing region?
Can I drive from Mexico City to Guadalajara?
The 6+ hour journey totals 552km, a drive that would be easily achieved via bus or coach.
If you decide to drive the route yourself, it is advised to drive during the day than after nightfall.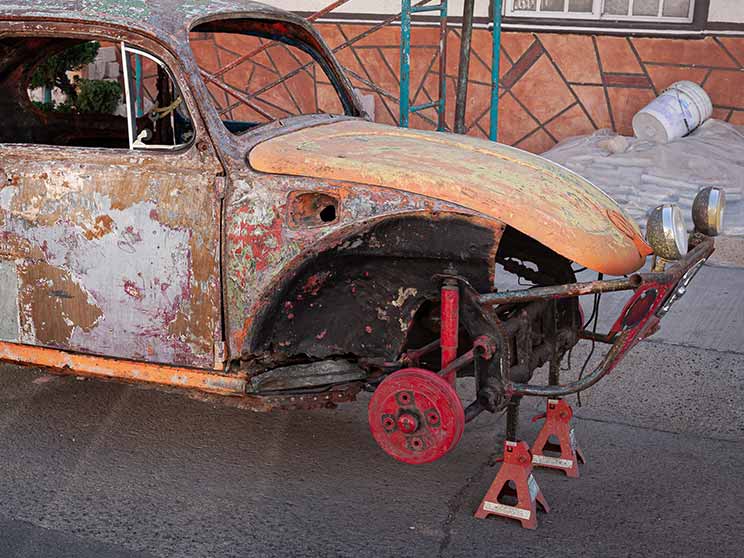 You'll find Car rentals in Mexico City are sometimes as low as $10 a day, so there are many that decide to make the trip by car as it can be cheaper than a coach.
However, safety isn't guaranteed. Coaches are the safest option, but for many travelers, they can be restrictive and make trips feel sluggish.
See this guide to bus travel in Mexico if you are thinking of using the bus system as a way for transporting yourself around the country.
Mexico City
Mexico is the third-largest country in Latin America, but did you know that Mexico City is one of the most populated cities in the country?
The city is famous for its colonial-style architecture, iconic art scene, aromatic cuisine, and rich cultural heritage.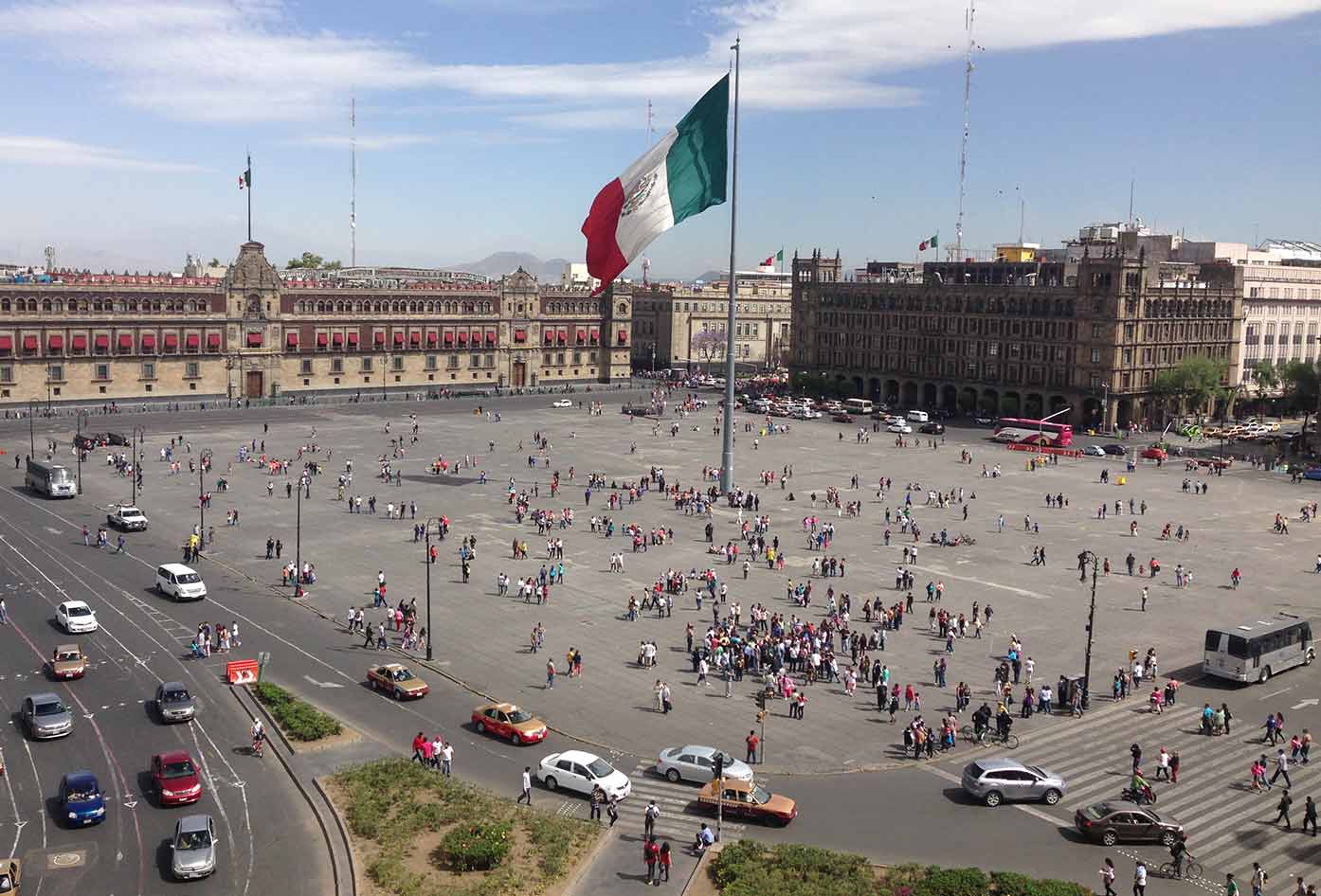 Being such a huge metropolitan expanse, you would expect Mexico City to be the better location for tourism. We'll see, shall we?
Is Mexico City Dangerous?
It's right smack bang in the middle of Mexico, so many who travel through Mexico from north to south or vice versa will make the stop.
The thing is many visitors who travel to places in Mexico always need to see how safe the area they're looking at truly is.
It would be wise to do this, and you may consider the idea that Mexico's cartels may most likely interact with the capital city.
However, this is largely untrue and you can never trust the news reports to reflect reality all the time. You can visit this article on safety in Mexico City and see just how safe a trip can be.
Is Mexico City Expensive?
Not taking into account day trips to Xochimilco, those who visit Mexico City typically spend around M$2,736 (USD$137) per day, which is the average daily price based on the expenses of other visitors.
Past travelers have spent, on average, just M$366 ($18) on meals for one day and M$176 ($8.83) on the locally running transportation! The average hotel price in Mexico City for a double bed is M$881 ($44).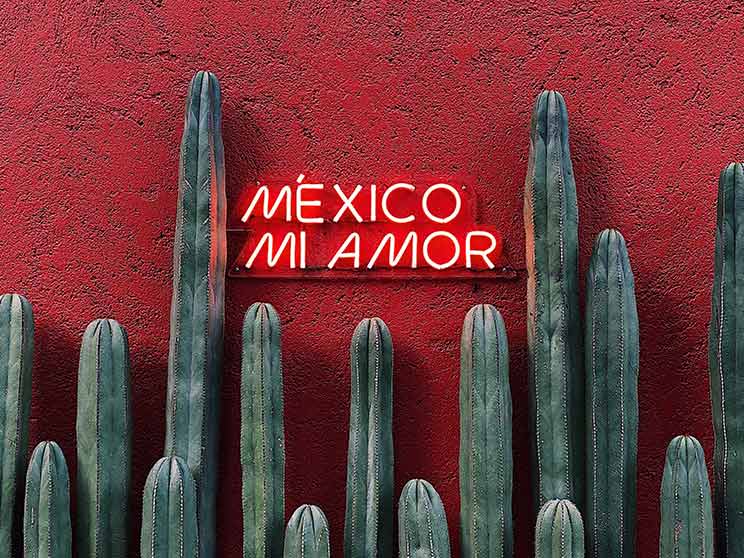 So, a trip to Mexico City for two people for one week costs on average M$38,299 ($1,922). Staying at the Hilton will obviously hike up the price considerably.
Although this is quite cheap, it isn't at all cheap when compared with the rest of Mexico. If you don't mind the prices, it is recommended you visit Mexico City for the culture and history more than the prices.
Best Time to Visit Mexico City
The best time of year to visit Mexico City is between the months of March and May, even though the streets are pretty crowded during this section of the year.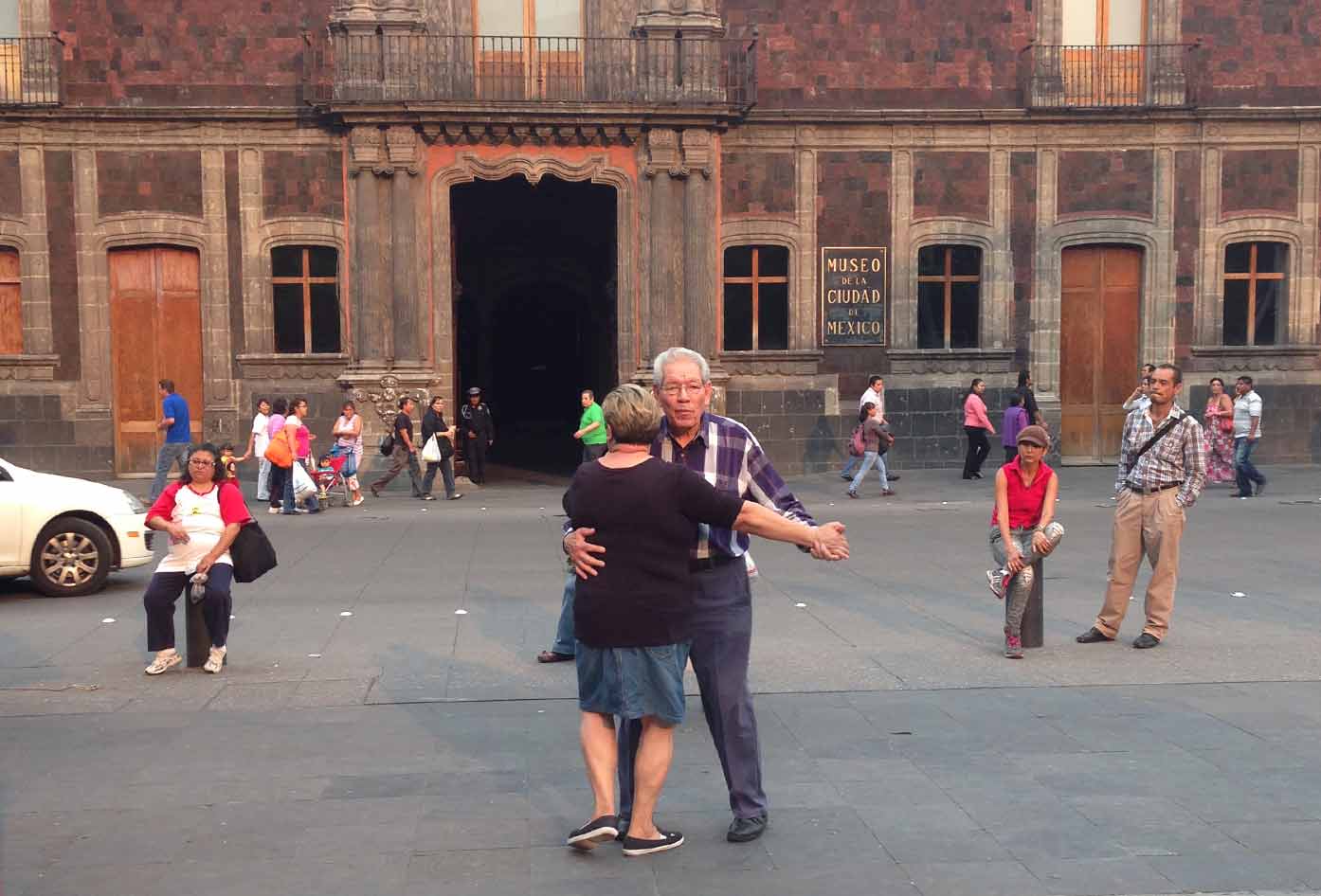 The trade-off is the most beautiful weather, especially considering the city's winters can be chilly and the summers can be wet.
The high elevation can be an issue for some, but most people don't notice the effects.
Mexico City sits about 7,382 feet above sea level. To help against the effects of high elevation, drink plenty of water, apply sunscreen and take it easy during your first few days.
Alcohol also worsens the effects, so leave the tequila for another time. Mexico City's air pollution is also quite bad sometimes, so on days when the pollution is the worst you may want to travel with a mask on.
Where to Stay in Mexico City
Knowing exactly where to stay in Mexico City can make a huge difference to the quality of your stay in the city.
Historic Centre
Sometimes called Centro Historico or simply Centro, it's the city's main plaza and the largest gathering place of its kind in all of Latin America.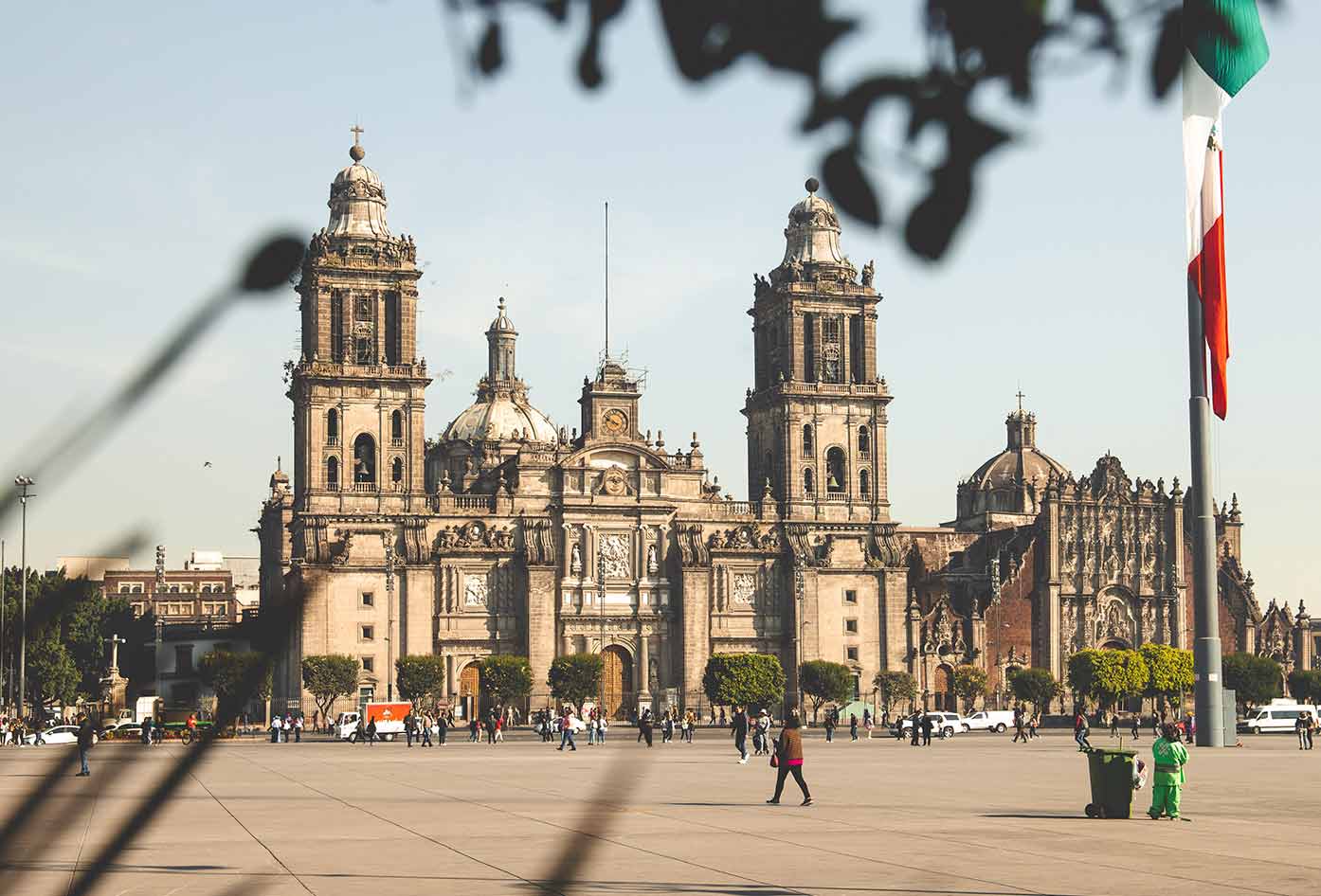 As the name suggests, the neighborhood is filled with historic buildings, many of which were built during the 16th Century.
This is Mexico City's oldest neighborhood.
The conquering Spaniards began building here in the 16th century on the ruins of the Aztec capital known as Tenochtitlan.
The whole area is a world heritage site, so if you stay here, you're living within the history. See this 5 day Mexico City itinerary for ideas on what else to see and do whilst exploring this part of the city.
Polanco
This residential area sits immediately to the west of the city center. Chapultepec Park is the heart of this neighborhood and it happens to be the largest green space in the city.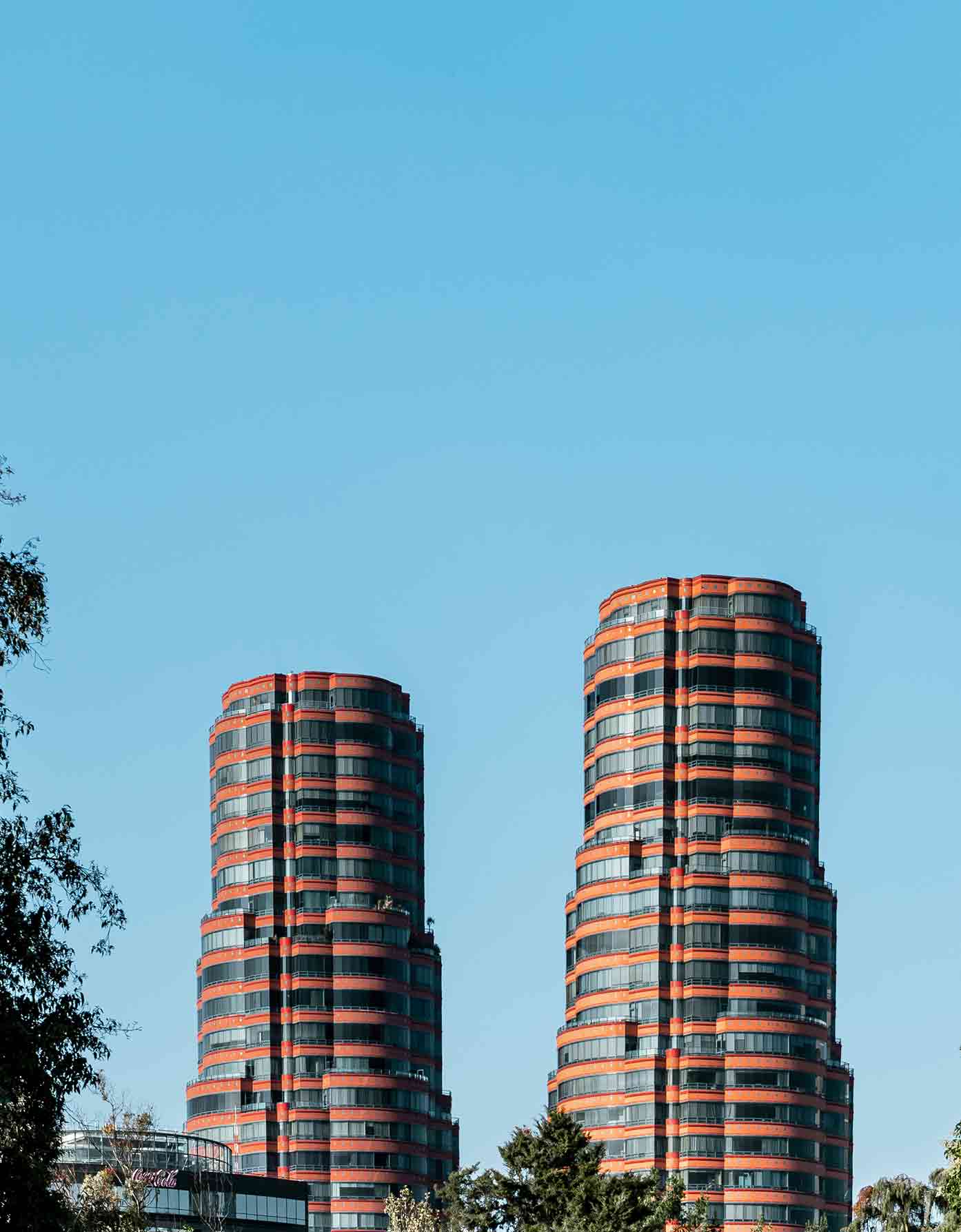 The park itself dates back to the 15th century when it was established by an Aztec ruler.
In many ways, this is Mexico City's most exclusive and upscale spot. Visitors will find plenty of museums, restaurants, shops, and entertainment venues throughout the area.
Mexico City Nightlife
In Mexico City, there is a selection of different nightclubs and discos that all have their own different styles and genres.
Some of them open around 11:00 pm, some at midnight, but by law they all close at 5:00 am.
Chilangos, as Mexico City dwellers are known to themselves, all love bar culture, so their city is filled with options – from homey holes in the wall to spectral speakeasies and cool jazz venues.
The section of the city east of the Chapultepec is known by all Chilangos to be the popular nightlife spot.
Got Travel Insurance for Mexico?

Designed by travelers, for travelers, World Nomads covers more than 150 adventure sports and activities so you can explore your boundaries.
Guadalajara vs Mexico City
Overall, Guadalajara has just the same amount of history and incredible architecture as Mexico City at a lower price.
However, there are some things that Mexico City is just better with. One being the nightlife, another being the shopping culture.
For heritage and culture with sand and sea, you may want to head to Guadalajara for its vicinity to Puerto Vallarta.
What do you think of this verdict? The best you can do is try these locations out for yourself and read more about Mexico on this blog.
📌 Like this article? Pin it…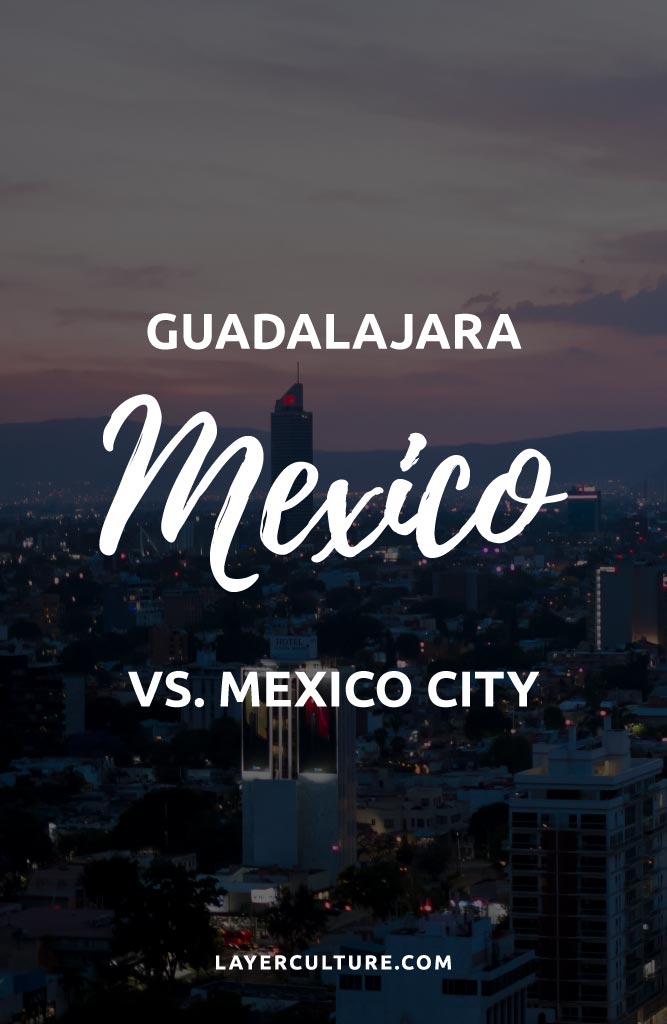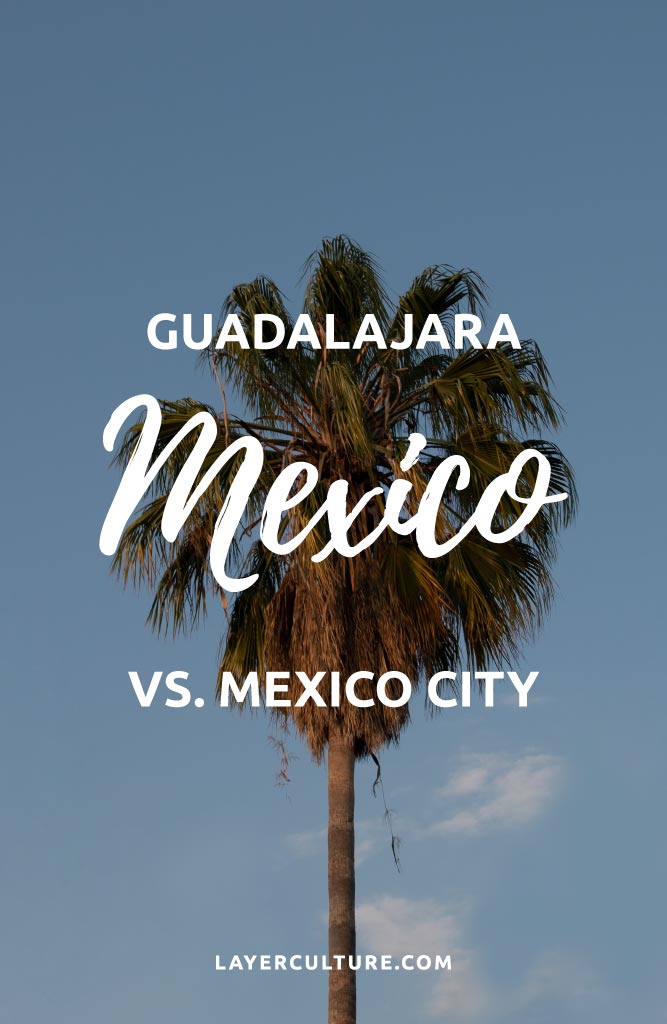 Missing something? Got tips, tricks & advice we can learn from?
💬 Leave a positive comment or lets start a conversation below!
---
"Dear friend! Some links in this post contain affiliate links. Meaning, if you click through and make a purchase, book a hostel or sign up for a tour, I may earn a small commission at no additional cost to you. Your support means a lot and helps me to keep traveling and maintaining the quality of this site for you."