Below we will learn the gringo meaning and origin of the word.
As a person who is inspired by travel and culture, you may have visited a Spanish-speaking country in the western hemisphere.
You also may or may not have been referred to as a gringo by a resident of the country you visited?
Perhaps you've already heard this term before in a movie or tv show, perhaps in a sense, you feel as though you know what it means.
What does Gringo Mean?
This guide gives you the low down as to what gringo means, what it means to be referred to as a gringo, and why it is a problematic term.
Gringo is seen by many as just a simple referral, but it should be viewed as a little bit more prejudiced than a technical term.
In my case traveling whilst black in Latin America, I have escaped the ubiquitous gringo label – mainly because of the color of my skin.
However, I've not escaped from prejudice or colorism entirely.
Let's look at the origins of the Gringo and what it means to be a gringo in Latin America.
What is a gringo?
Gringo is someone considered a foreigner from the perspective of Spanish and Portuguese-speaking countries in Latin America. Gringo usually refers to a foreigner, especially from the United States.
The issue with the term is that it is extremely prejudiced to the point of generalizing. A person won't refer to you as gringo after checking your passport to see if you have the relevant nationality.
It basically means a Caucasian person that most likely can speak English but cannot speak Spanish. Or, have no intention whatsoever of learning Spanish on their travels or during their time abroad.
Having said that though, whether or not one decides to learn the local lingo, most caucasian tourists can not rid themselves of the gringo label. This can be frustrating for many gringo.
Many Spanish-speaking Caucasians have been labeled as Gringo, before the person who pointed the finger backtracks when they find the 'gringo' isn't in fact a 'gringo' at all.
Are you thinking of traveling on the gringo trail and visiting some countries in Latin America? This blog is full of useful tips and advice.
Gringo Meaning
'Gringo' is in no way a technical term, as it is never used in that context. Gringo is a specifically prejudiced term, although it can be used as a term of endearment between consenting Caucasians.
See the dictionary of the Real Academia Española which offers various definitions of what the word gringo means and how according to the geography of where the word is used variations can differ.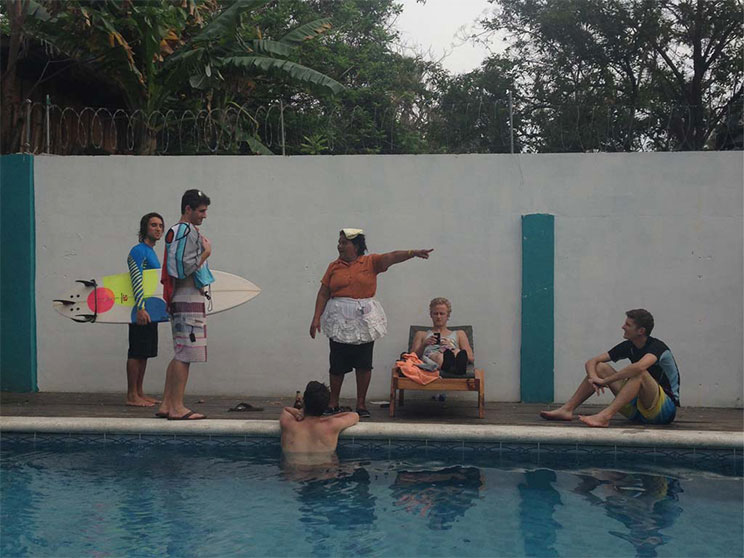 Gringo has been thrown around in Hollywood movies, as it is often attributed to American characters by Mexican characters.
You've probably heard the term because of huge Hollywood movies using it. Or if not, in one of those Mexican movies that come on late-night television.
Most of the time, the term isn't used by Mexicans against Americans, but Spanish-speaking citizens referring to foreigners. Unfortunately, the meaning and context of the term have changed over time.
Where does the word Gringo come from?
Although it is considered an offensive term in some Spanish-speaking countries, in most Spanish-speaking countries and in Brazilian Portuguese, the term simply means "foreign".
In English, it often carries a derogatory connotation, and sometimes does so in Spanish and Portuguese.
One of the first times I heard the term was amongst a group of youngsters when I was walking around the Santa Teresa neighborhood in Rio de Janeiro Brazil.
Possible other connotations may include monolingualism, a lack of understanding of Hispanic culture, and blond hair with white skin.
According to the Oxford English Dictionary:
The first recorded use in English comes from John Woodhouse Audubon's Western Journal of 1849–1850, in which Audubon reports that his party was hooted and shouted at and called "Gringoes" while passing through Cerro Gordo in Veracruz.

Whether this is the true route of the term begs to reason, as there are other minor origin stories that you can find elsewhere online.
Perhaps the term was used in a different context or had a different meaning a hundred years ago.
Is Gringo Offensive?
There are many bad words in Spanish but no matter how you feel about the term Gringo (or Gringa) the term is considered offensive, inflammatory, and racist today and should never be used.
While the term has been eradicated from the speech of many individuals it may still be found in use in the streets among those who were uneducated and with poor manners.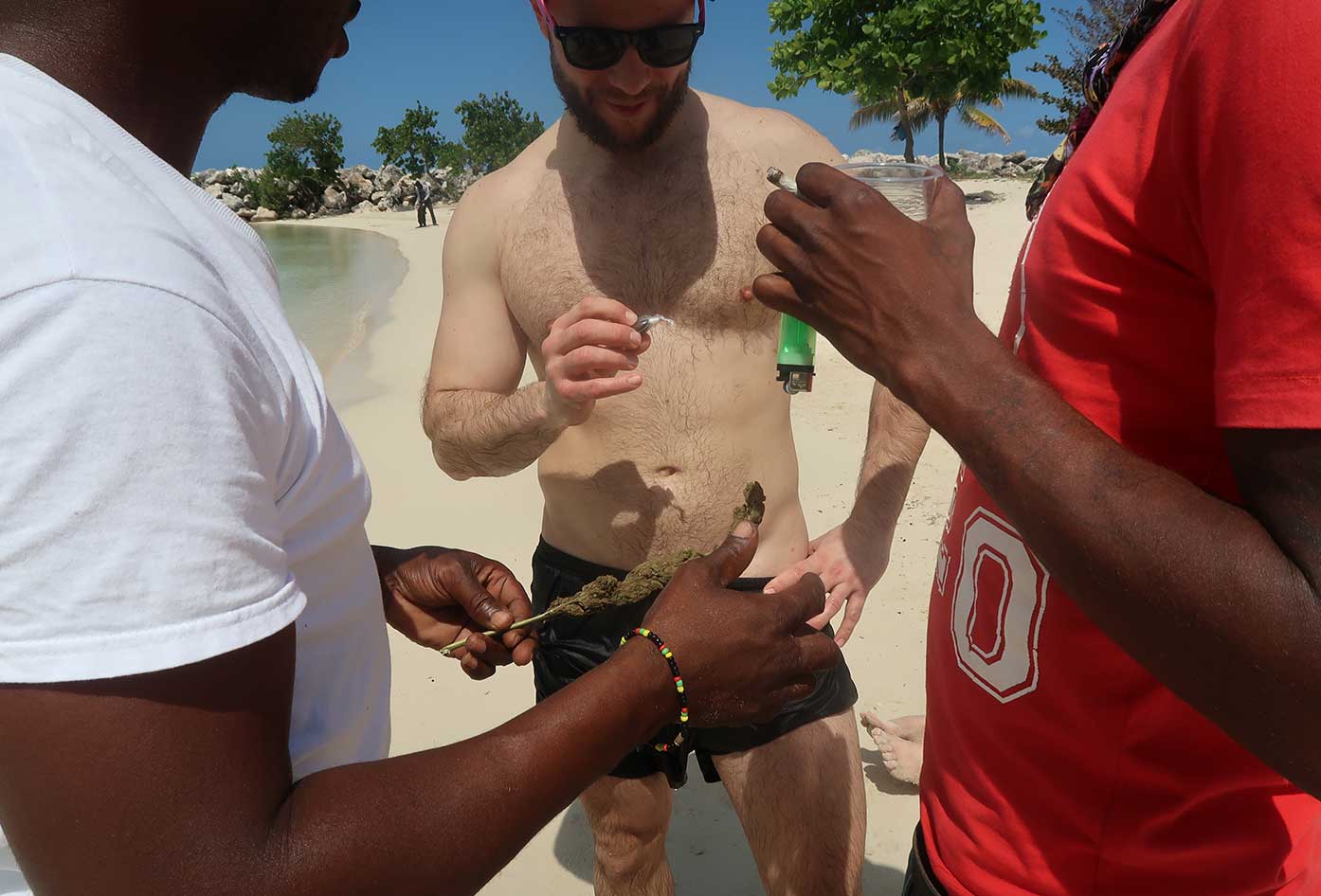 It's such a shame that there are many who use this term in everyday conversation as if it is a technical term when it is in fact prejudiced and derogatory.
Whether someone will be offended by being referred to as this term stands to reason.
Like myself, if someone is Spanish speaking and is perhaps mixed race with roots stemming from the western hemisphere, it would be difficult being called a gringo.
It implies that the gringo is ignorant of the lives and cultures of those who live in the Spanish-speaking American countries.
Someone who has never visited a Spanish-speaking country in the western hemisphere before, and knows the history of the European inquisitions of South American and Central American nations.
That someone would not and in some opinions should not be offended by the term. This is the view of many people, not just the people from the Latin countries we are referring to.
Is Gringo a racist term?
Technically, the word means just 'foreigner.' This counts as discriminatory and prejudice, but whether the term is in fact racist is up for debate.
As this article has already referenced to, many residents of Latin American countries would refer to Caucasians as gringos, for the colour of their skin and instant prejudiced reaction.
The term itself doesn't refer to race specifically, but is the idea of putting a label on all people that don't appear to be native something that is racist?
Especially since many of the indigenous peoples of Latin American countries were oppressed, enslaved, and slaughtered by the white faces of colonists.
You can form your own opinion and decide as to whether Gringo is racist, as there is an argument for and against whether it truly is.
However, it is still a derogatory and prejudiced term that is all-encompassing in its negativity.
Understanding The Gringo
Gringo is a term with a lot of history and a lot of negative influence.
Who knows what will happen to the word in the future, but for now, it isn't something we think should be used in the common lexicon.
It is potentially racial, and thus a pejorative term that should be avoided at all cost.
Hopefully, now, you have more of a grasp as to what the term is all about and why it is used often by some and not so often by others.
Read more from my cultural travels in Latin America on this blog.
📌 Like this article? Pin it…
Did this help you understand the gringo meaning and how it's used?
💬 Leave a comment below or let's start a meaningful conversation…
---
"Dear friend! Some links in this post contain affiliate links. Meaning, if you click through and make a purchase, book a hostel or sign up for a tour, I may earn a small commission at no additional cost to you. Your support means a lot and helps me to keep traveling and maintaining the quality of this site for you."