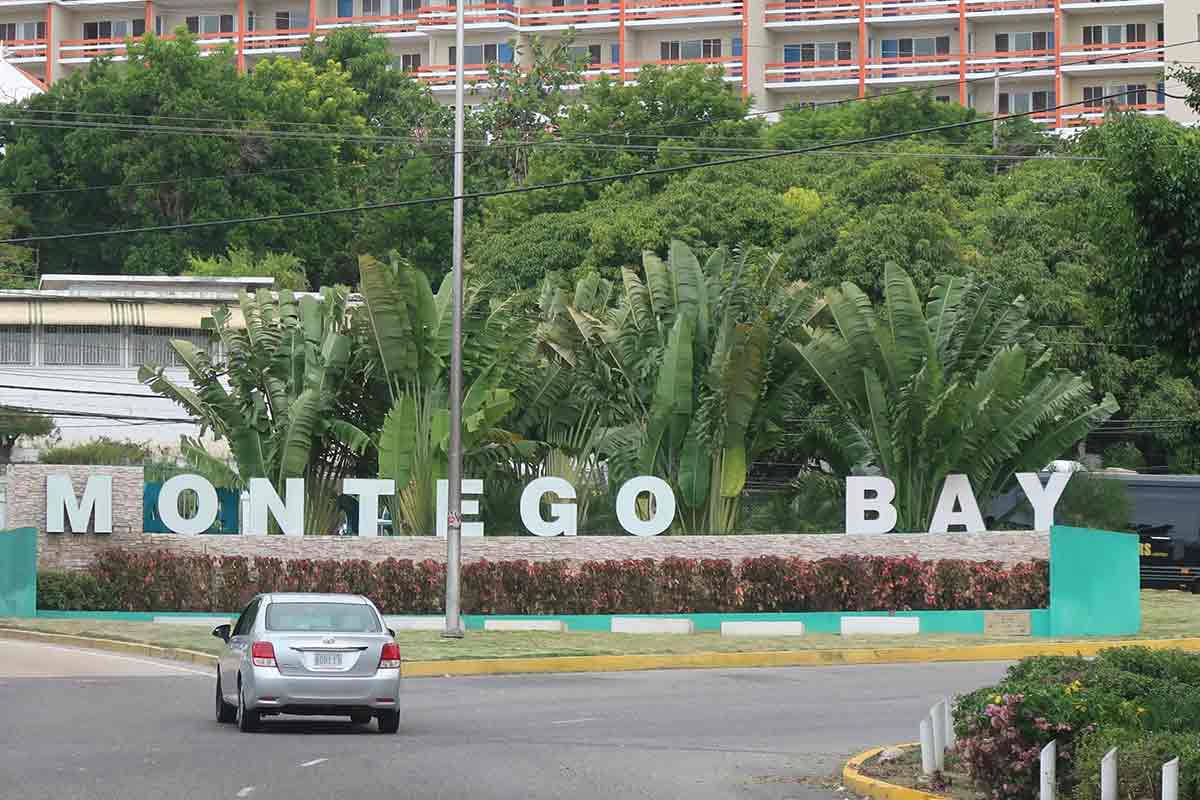 What does take to start driving in Jamaica safely?
Jamaica is an island country full of wonder. However, unfortunately, when it comes to the roads, it's not the safest place to be, which is why many people prefer to rent a car and drive instead of using public transportation.
It's a solid option, but since you're going to a different country, it's important to know exactly how to drive safely in Jamaica.
Hitting the open road is a rewarding experience in this country because the coastlines and mountains are just incredible.
Driving in Jamaica means freedom and a good time, but you must take care of yourself. Today, I will offer all the information you need to stay safe!
Driving in Jamaica: Is it Safe?
Yes! In fact, driving in Jamaica is not only the best way to get around and see the island, but it's also relatively safe compared to public transport.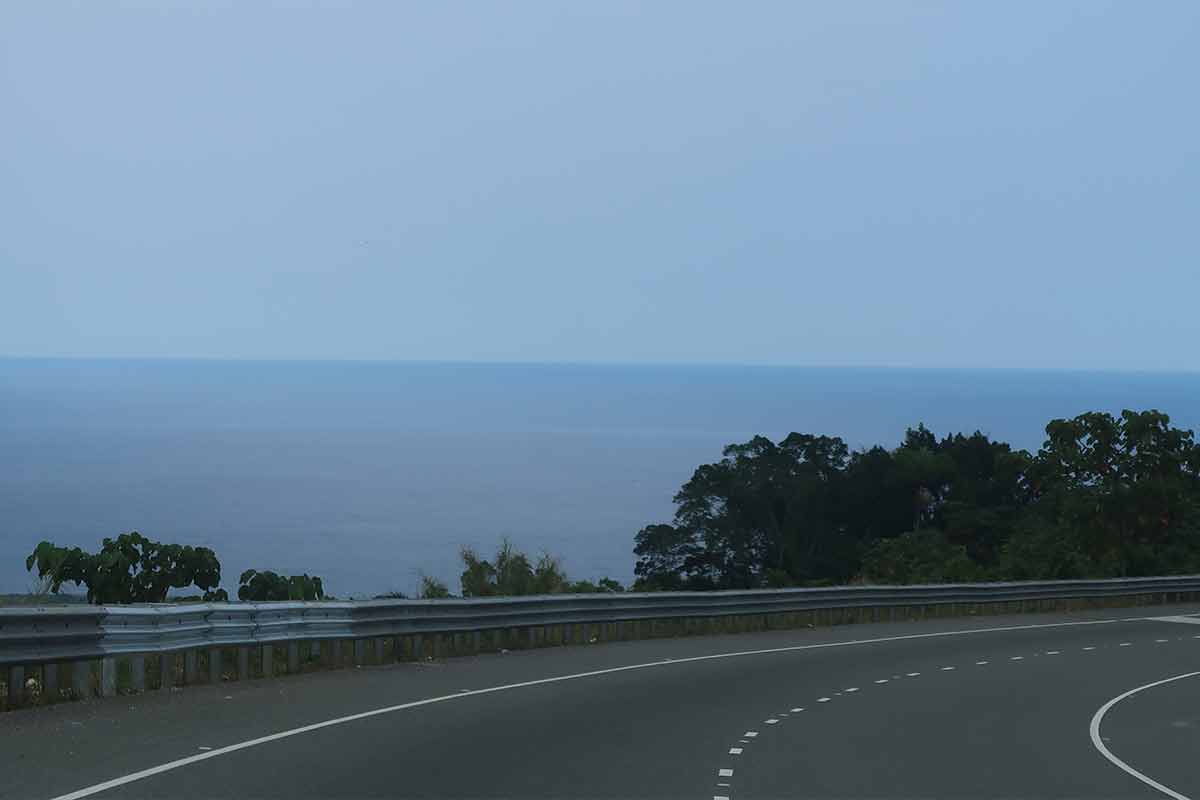 Coastal roads are perfectly safe, and so are the main roads and highways.
As long as you stick to the toll roads and highways, there aren't any major risks. The road network in Jamaica connects to major cities on the island such as Kingston and Montego Bay and they're in good condition.
Do keep in mind, though, that many roads lack signage and they're poorly lit at night. Back-country roads are common and the most dangerous because they're narrow and winding, so avoid taking those routes.
Also, avoid driving at night if you can because the roads are not all well-lit.
Why Does Jamaica Drive on the Left?
As you know already, some countries drive on the right, while others drive on the left. The reason for this is unclear but many say its due to safety.
Driving in Jamaica can be tricky at first because the island drives on the left, so most of the cars (imported from Japan) are right-hand drives. It will be strange sitting on the right side of the car and it will take a while to adjust.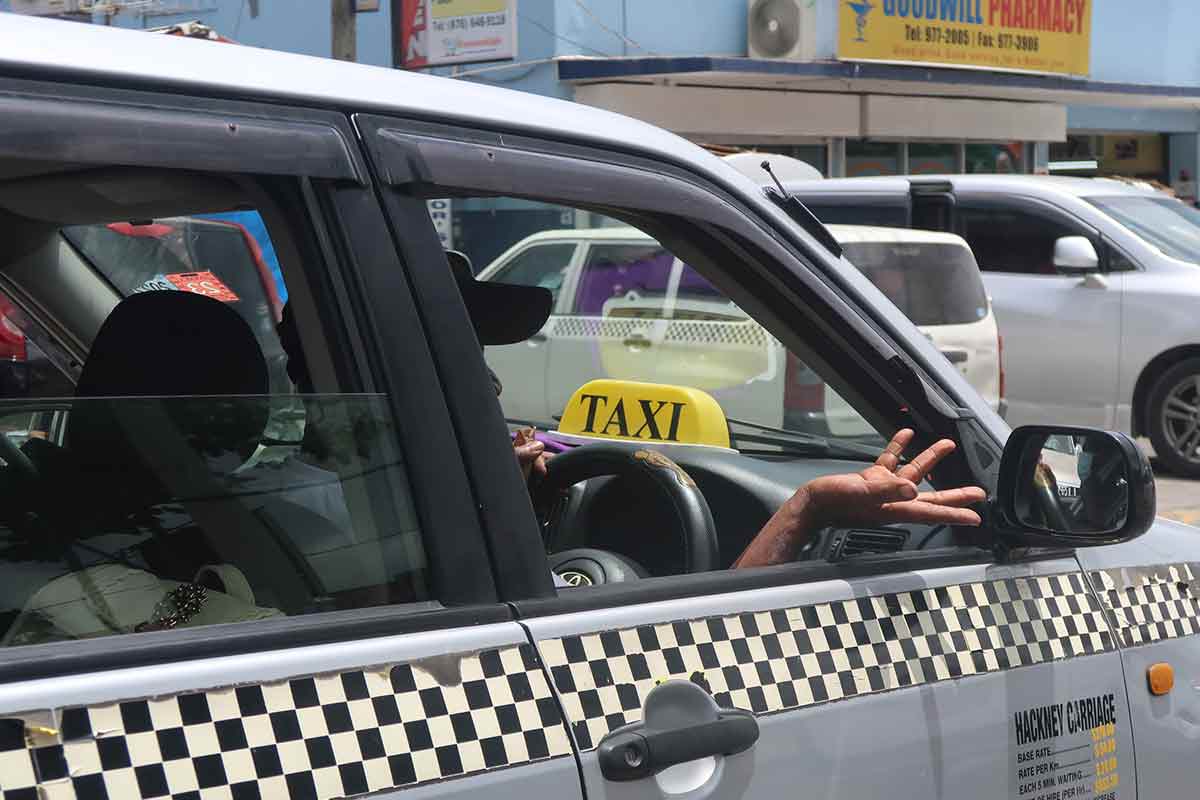 If you decide to hire a car here, the trickiest thing to get used to is the mirrors because the reflection angle will be different. Driving in Jamaica requires more concentration than usual, especially during the first few days. So, avoid speeding, be careful, and err on the side of caution.
💡Smart Travel Tip
The reason Jamaica drives on the left is nothing more than historical. In the Middle Ages, almost everyone was right-handed, so warriors and horsemen rode on the left so they could use their swords.
Though in most of the world, the driving trend shifted to the right throughout history, some countries stuck to driving on the left.
Driving in Jamaica: Things to Know
In all honesty, driving in Jamaica is not what you're normally used to, so it really is important to be aware of a few things.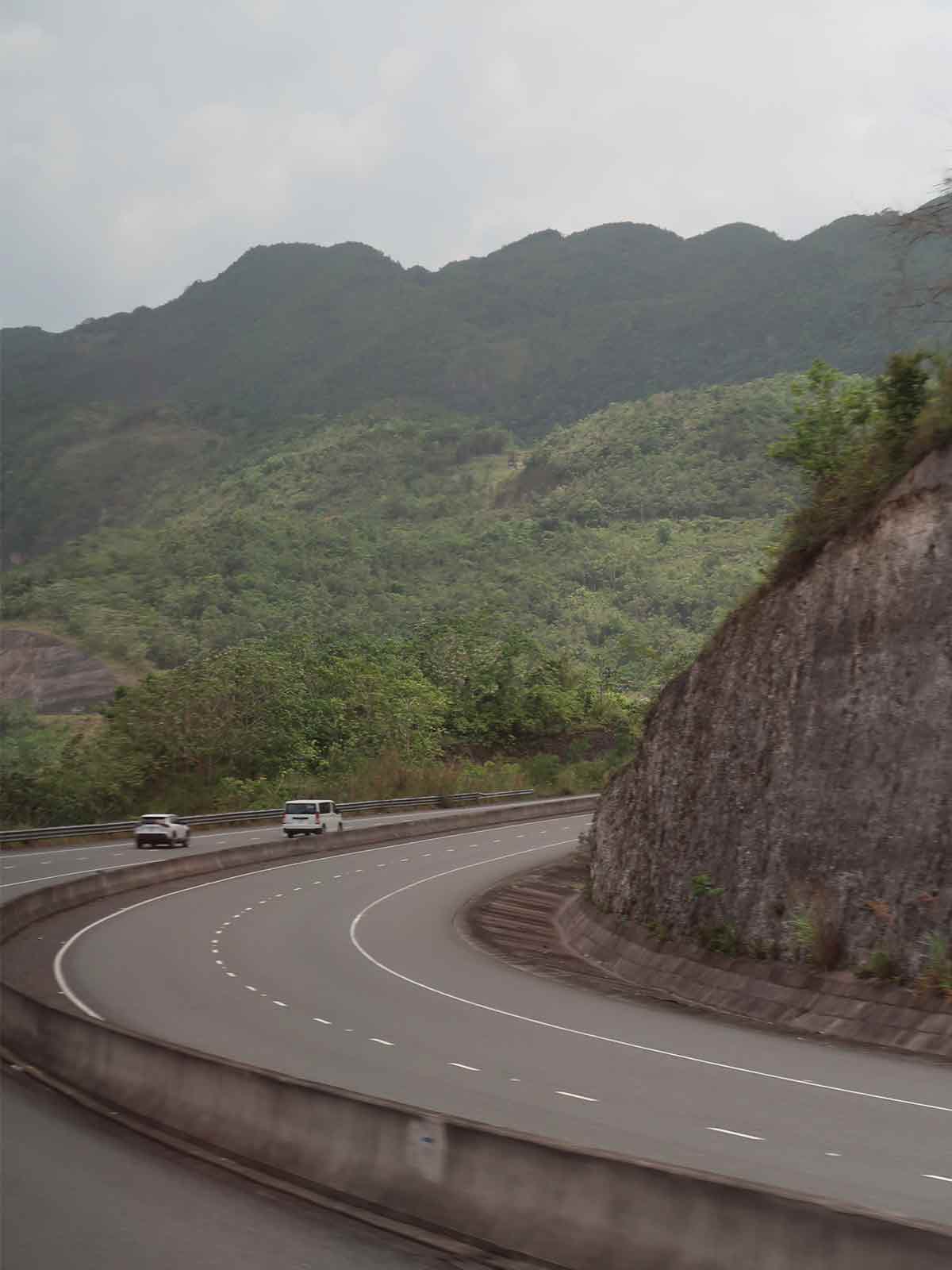 Things such as driving requirements, driving safety, and other hazards to keep in mind. Here's a summary of things to know about driving in Jamaica.
Driving Requirements
You don't need a passport to drive in Jamaica, but you do need a copy of it along with your driver's license.
Additionally, you need to make sure your vehicle comes with registration and insurance. The minimum age to drive is 18 years old, but you won't be able to rent a car unless you're 21.
Driving on the Left Side
I already covered this one, but it's worth repeating. You will be driving on the left side of the road, so prepare for that.
You will have to be doubly cautious and focus twice as hard when driving. It's not uncommon to feel a bit strange and even disoriented at first.
No Speeding
Exceeding the speed limit will earn you a fine, so you don't want to do that. However, since roads don't always have signs, it can be difficult to know what the speed limit is.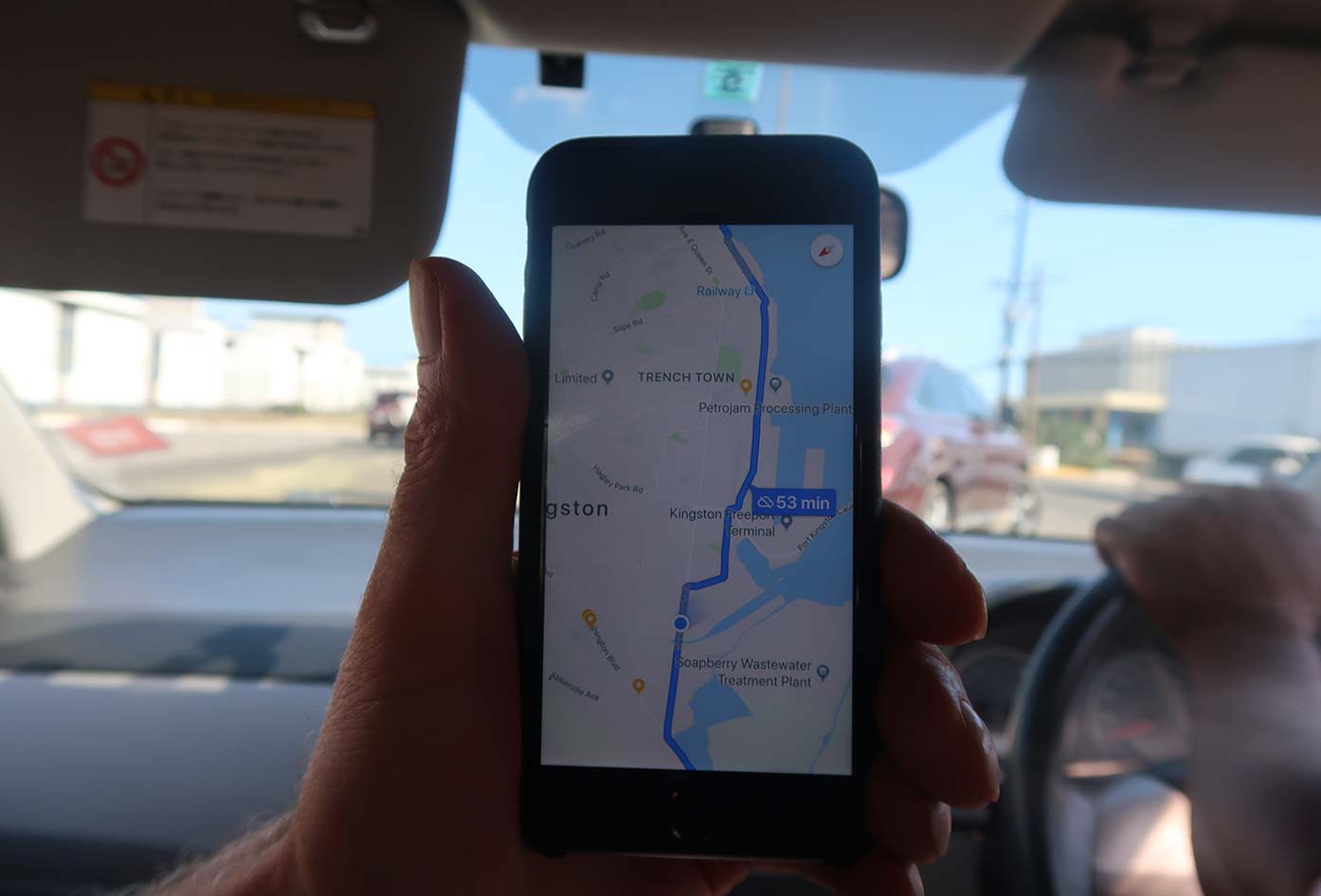 Generally speaking, the speed limit is 110kph (68 mph) on the freeway, 80kph (50 mph) on open roads, and 50kph (31 mph) in villages and towns. But always keep an eye out for speed limit indications and follow them.
Jamaican Taxis
As one of the best ways to get around in Jamaica, taxis are everywhere and there are two types of taxis in Jamaica. First, you have the tourist taxi (aka charter taxis) and the route taxis which locals use.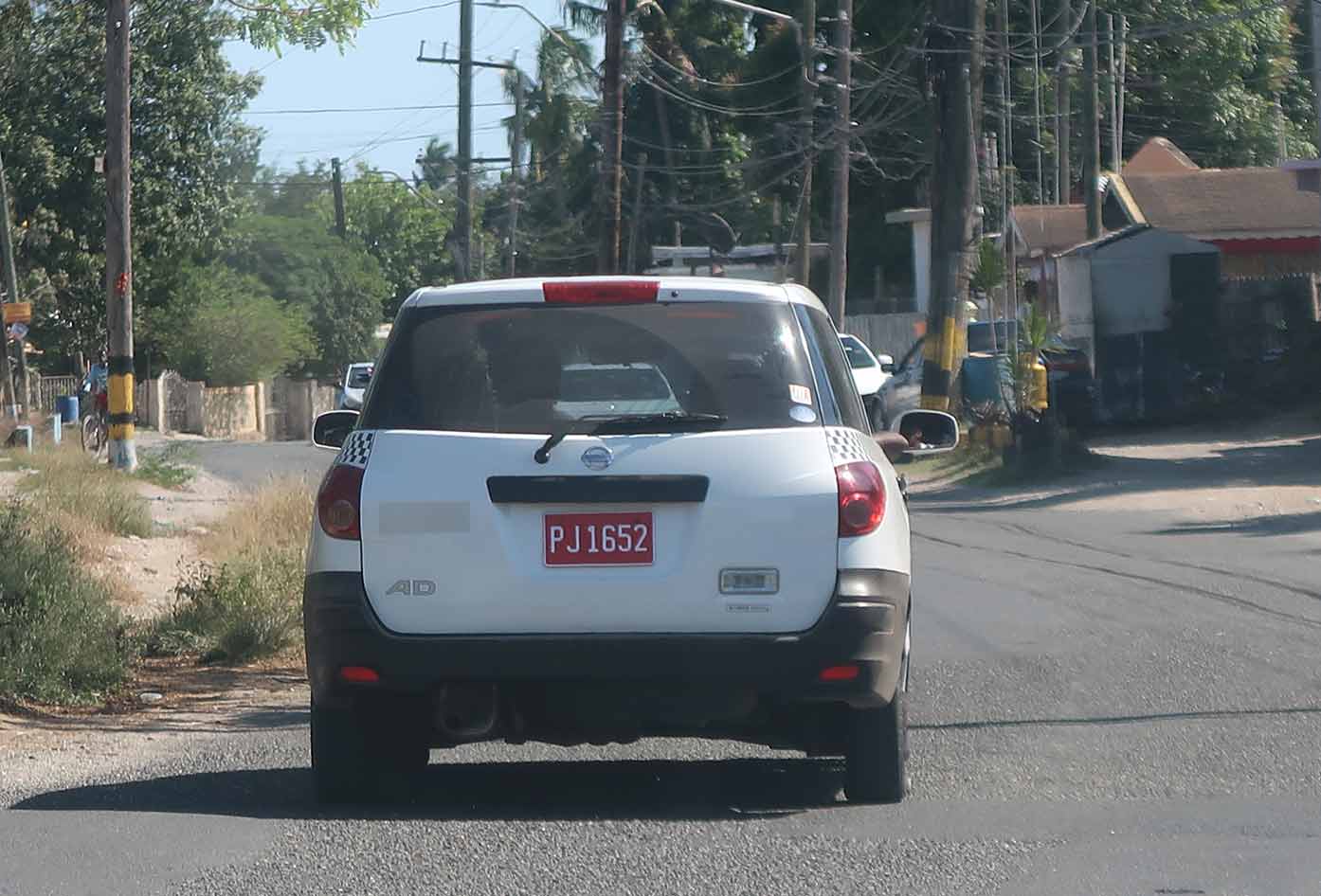 These official Jamaican taxis are safe but you can't always rely on them for traveling long distances. Be sure to look out for the red license plates.
When driving in Jamaica you will come across hundreds of these taxis and they tend to take over the road so watch out for them along your journey.
Many Toll Roads
Toll roads are now common in Jamaica, so that's something you need to be aware of. They are designed to offer a stress-free way to travel the island.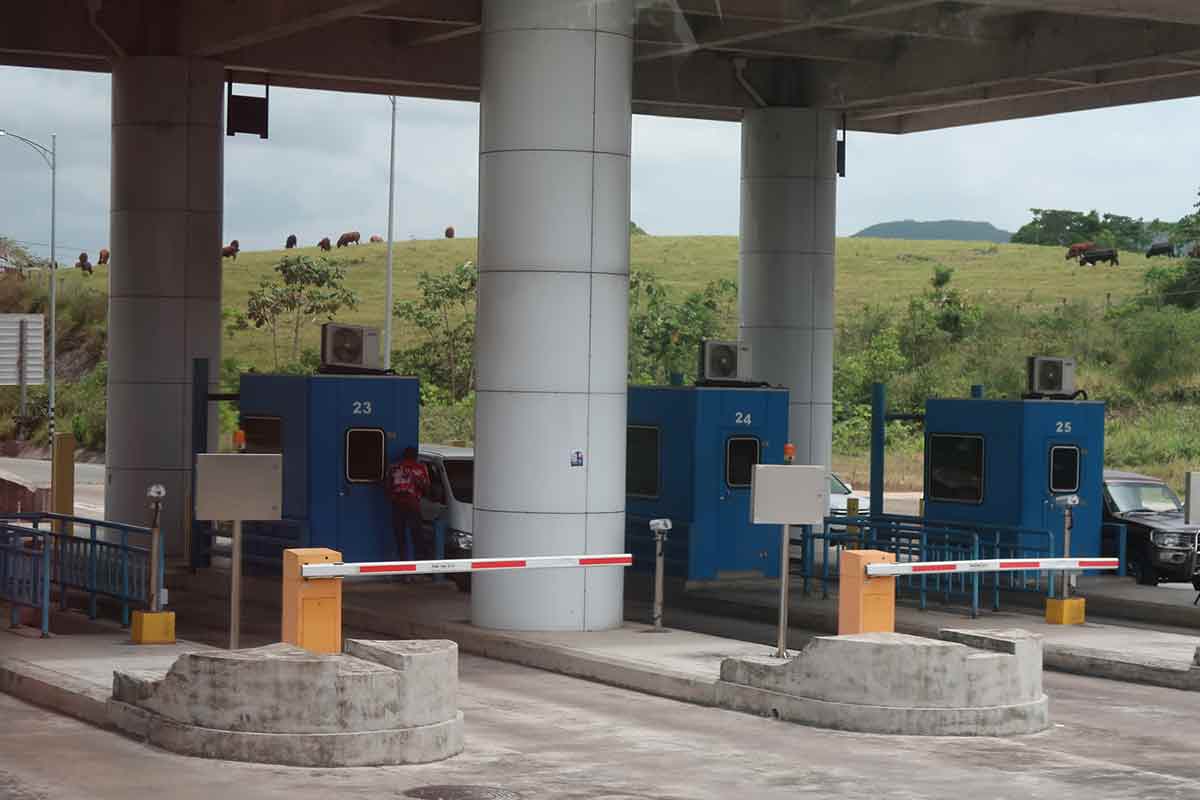 The average toll fees range between 70 and 700 Jamaican dollars, depending on what size your vehicle is. Keep cash on hand for that because you will be needing it.
Watch Out for Potholes
It often rains in Jamaica and it makes driving a bit more difficult, especially if you don't know where you are going, or, you've taken a detour.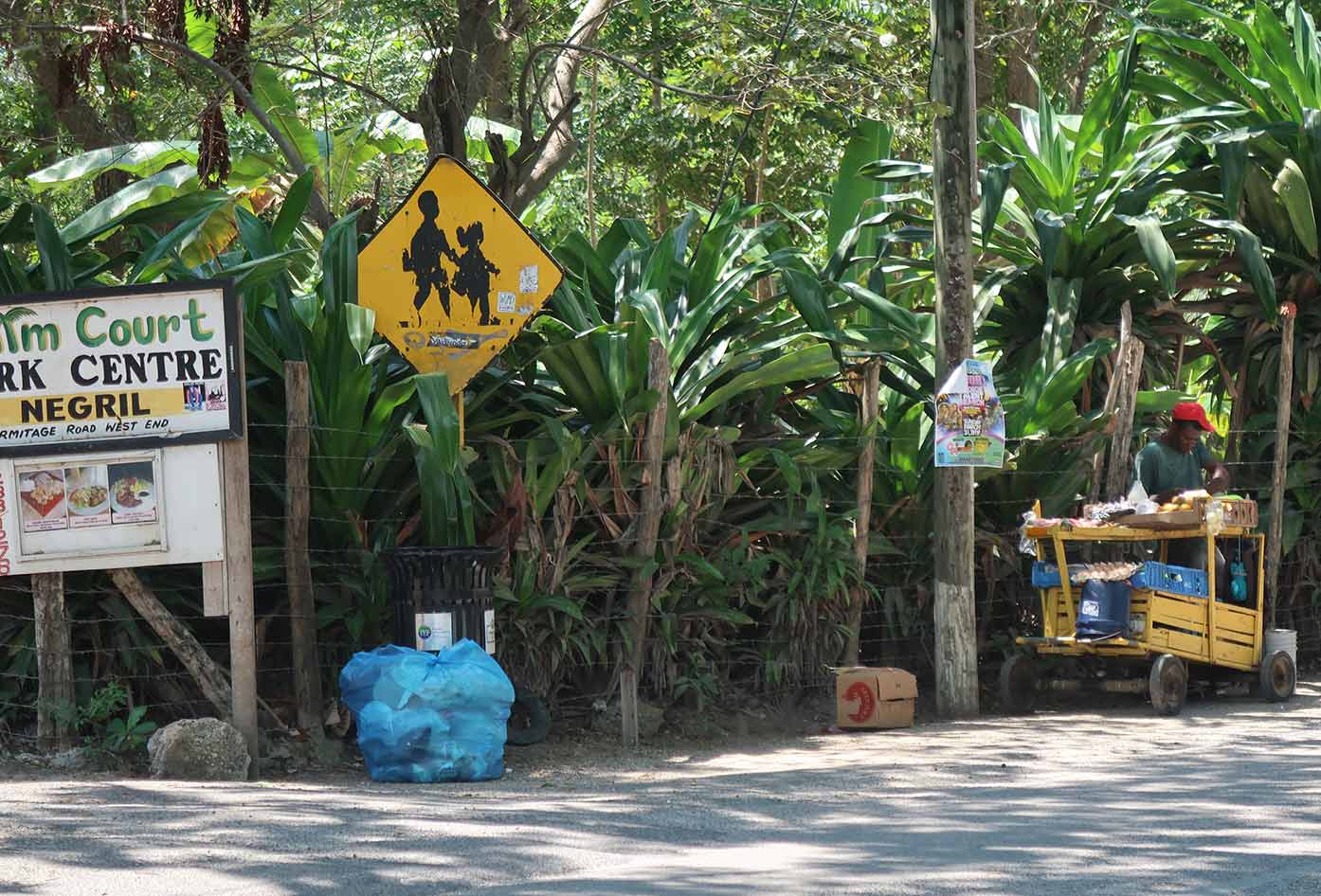 The first thing you need to watch out for is potholes because they can fill up with rain. It can be a bit dangerous, so watch other cars on the road.
Also, if it's raining and you seem to be the only car on a particular road, you might want to turn back or find another route. If locals avoid it while it's raining, that's a sign you shouldn't be there.
Jamaican Road Trip: Safety Tips
Just like driving anywhere else in the world, driving in Jamaica is all about staying safe and knowing what to look out for when you're on the road.
Jamaican culture is different and unique to many, so driving is different, which means you need to be aware of a few road safety tips. Such as:
Always do a safety check before leaving for the road. Make sure the lights work, check your blinkers and turn signals, check your tires, and make sure everything is okay.
Adjust your mirrors while keeping in mind that you're now driving on the left side of the road.
Jamaican drivers don't follow traffic rules as strictly as you might expect. Don't assume they will be as cautious as you.
Remember to always be on the lookout for motorcycles as they come from behind and in front of you from all angles.
Leave enough space between your vehicle and the one in front of you, especially if it's raining.
Stick to the speed limit and reduce the speed even more if it's raining.
Don't overtake vehicles at road junctions, curves, bridges, and railway crossings.
Always wear your seat belt.
Stick to main roads and highways.
When driving down multiple-lane roads or highways, the left side is always for passing. If you're not doing that, stick to the right side.
Avoid poorly lit roads at night.
Got Travel Insurance for Jamaica?

Designed by travelers, for travelers, World Nomads covers more than 150 adventure sports and activities so you can explore your boundaries.
Driving in Jamaica
Renting a car and driving in Jamaica is one of the best ways to get around. It will save you money and give you full control of your activities.
However, you need to be careful! People drive differently in Jamaica and you have to practice more caution than you usually do.
If you'll be traveling soon, see this guide on Jamaica travel safety to get even more tips and advice on how to stay safe while on the island.
📌 Like this article? Pin it…
Did this guide give you some useful tips for driving in Jamaica?
💬 Leave a comment below or let's start a meaningful conversation…
---
"Dear friend! Some links in this post contain affiliate links. Meaning, if you click through and make a purchase, book a hostel or sign up for a tour, I may earn a small commission at no additional cost to you. Your support means a lot and helps me to keep traveling and maintaining the quality of this site for you."