While on vacation, can you drink the water in Mexico?
Let's be real, when you're traveling, especially in a hot country, keeping yourself hydrated is one of the most important things.
The excitement of exploring a new place makes a lot of people neglect their daily water intake, but that's a huge mistake.
Drinking enough water, even when you're out and about, will help you have more energy to enjoy the sightseeing and activities. However, you need to make sure the water you're drinking is safe.
This article will look at the ins and outs of if you can drink water in Mexico without any worries so you can be fully aware before you start your trip!
Is It Safe to Drink Water in Mexico?
Quick Answer: No – the tap water is not safe to drink in Mexico and even locals avoid it because many don't actually trust the public water service.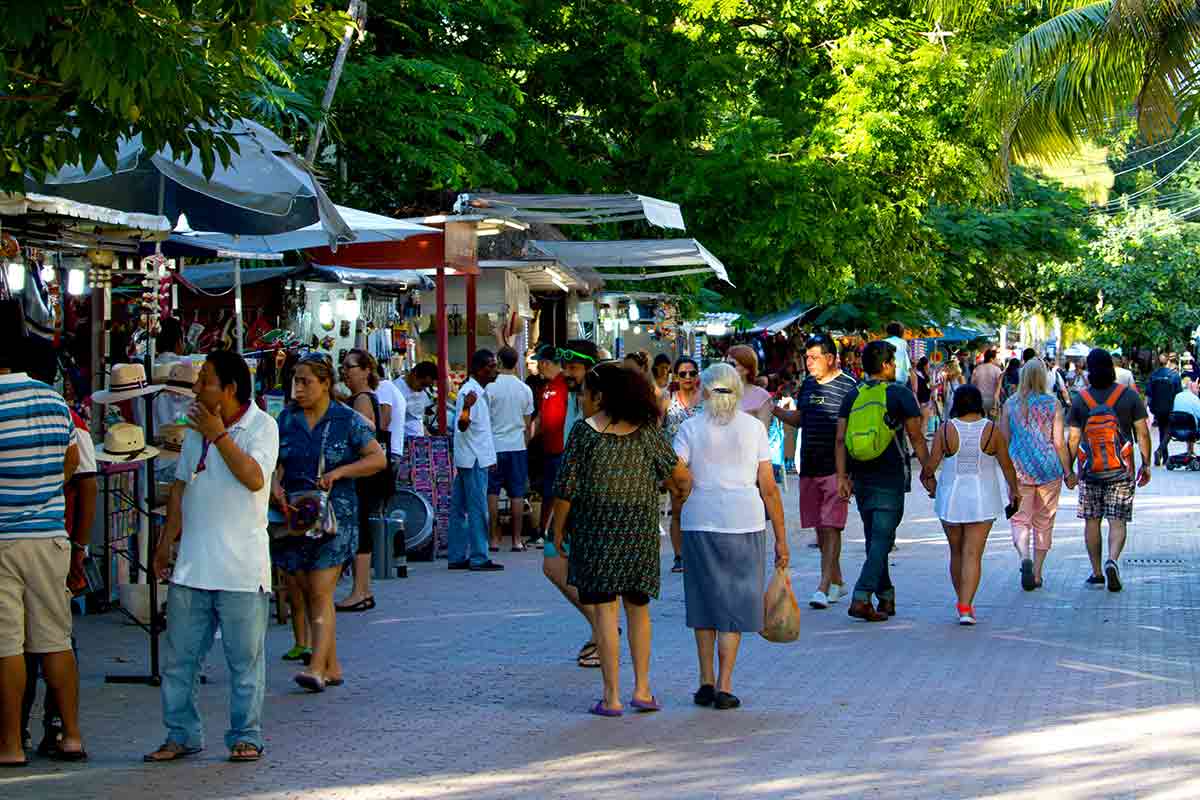 That's why you probably won't be surprised to hear that 8 out of every 10 Mexicans consume bottled water regularly, making the country the world's leading per-capita consumer of bottled water.
That's not to say that Mexico hasn't improved its water treatment process. Most of the water in the country is purified.
However, the transportation method is often old and dirty, not to mention it contains heavy metals. Needless to say, it's best to avoid tap water during your travel to Mexico and opt for bottled water instead.
How Clean Is the Water in Mexico?
As mentioned before, most of the water in Mexico is purified at the source. However, it's still not completely safe for drinking.
Water safety depends a lot on the condition of the pipelines and the condition of the transportation method. Bacteria can accumulate there and they also contain heavy metals, which can wreak havoc on our system.
Generally speaking, the water in Mexico is not clean; it's polluted, which is why Mexicans tend not to use it for drinking. Many rely on bottled water for personal consumption.
Now, it also depends on where you are. Some Mexican cities and towns have great public water systems, making the water safe to drink.
But that's not the case everywhere, which is why as a traveler or visitor to the country it is better to be safe.
Can You Shower in the Water in Mexico?
Yes, absolutely! Even though the water in Mexico is generally unsafe to drink, you can shower with it. As long as you don't drink the water, you'll be fine, so you can shower every day, as many times a day as you need.
The only issue is that you need to be careful not to accidentally drink the water while you're showering.
If some of it splashes into your mouth, you don't have to worry but avoid swallowing mouthfuls of water while you're in the shower. Not many people do that anyway, but it bears saying just in case!
Is Bottled Water Safe in Mexico?
Yes, bottled water is perfectly safe in Mexico, which is why locals heavily rely on it for personal consumption.
You will find bottled water in a great variety of sizes, including 20-liter bottles. Bottled water is sold everywhere, so it's very easy to access and you'll have no problem staying safely hydrated.
I suggest you take a look at these water bottles with filters built in so you can carry your own water around wth you when you'll need it the most.
The Best Bottled Water in Mexico
Because bottled water is so lucrative in Mexico, you can imagine there are many different brands available. However, some of the most popular brands include Bonafont, Epura, Pureza Aga, y Ciel.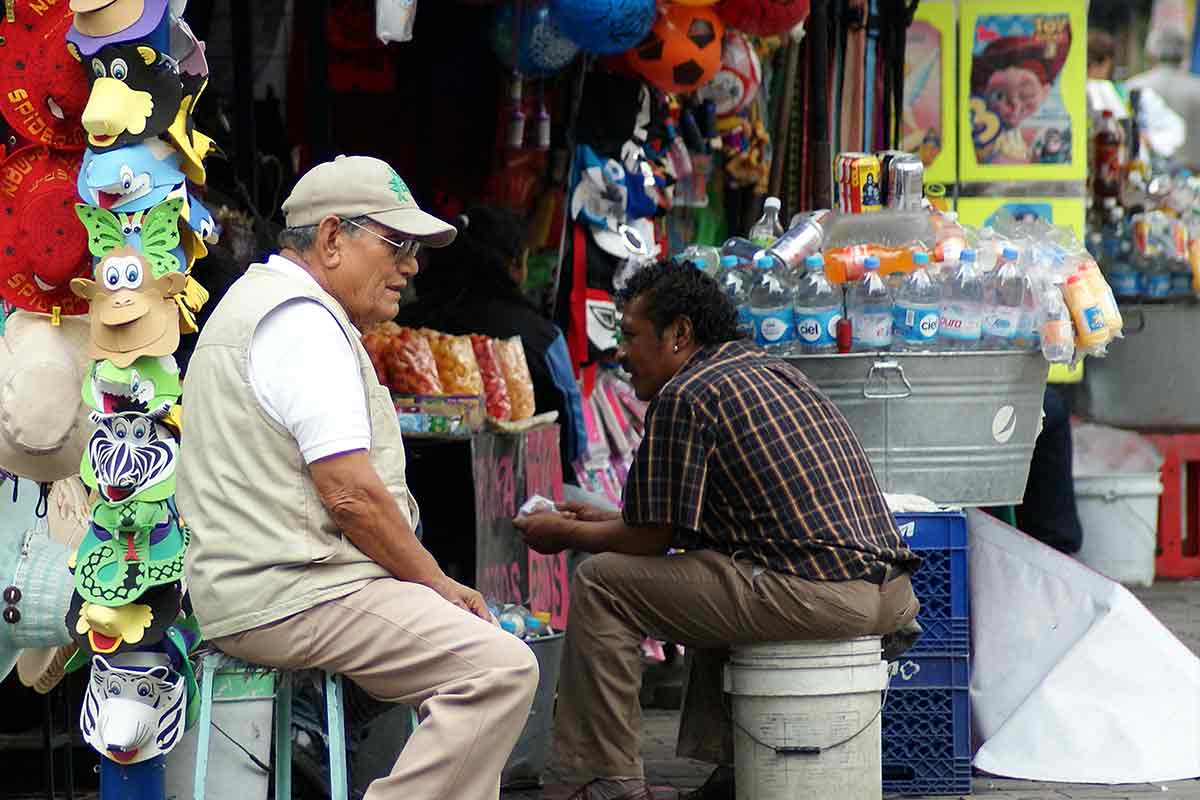 Epura is often identified as the best bottled water and it has a great reputation in the country, so it stands out.
How to Avoid Getting Sick in Mexico
The last thing you want is to get sick during your trip. Now, there are many different precautions you can take to keep that from happening so you can have the best possible experience.
⤵️ Here are some useful tips to help you on your travels:
Make sure every meal you consume in Mexico is well done.
Always opt for meals that are served hot, which means salads are not the best option.
Don't purchase from street vendors that don't prepare the food on the spot. If they made the food at home, skip it.
Go for the popular spots. Not everyone likes crowded places, but when you're in Mexico, following the crowd is a good practice if you're looking for places to eat and drink.
Always ask the waiter if they have water filtration systems. If they do, you can relax a little. However, I still recommend you stick to bottled water while in Mexico.
Avoiding ice cubes is also good practice, so instead of drinking cocktails, stick to wine and beer.
If you're craving fruits, make sure you slice it yourself so you can be sure it wasn't washed in tap water.
It's not difficult to avoid getting sick in Mexico, you just need to be more careful than ever about the restaurants you choose and the food and drink you consume while you're traveling.
Drinking Water in Mexico Resorts
Unless you're certain the resort you've chosen has a good water filtration system, which is very rare, stick to bottled water. Most 5-star resorts and hotels have water bottles or water filters with purified water.
Do your research before booking your stay so you know exactly what you're getting when it comes to water. If they have water filters available, you can bring your own water bottle and reduce your consumption of single-use plastics during your trip.
What Happens If I Drink the Water in Mexico?
Let's say that you are as careful as possible and you take all the precautions but you still drink unfiltered water accidentally.
Well, don't panic! You can prevent the worst with Imodium or Pepto-Bismol, so make sure you bring that with you.
Additionally, you can bring a preemptive antibiotic prescription. Just talk to your doctor about your trip and explain that you want to be safe. At the first sign of stomach upset, start the treatment and it will keep you from getting super sick.
Drinking water safety in Mexico FAQs
See these frequently asked questions the tap water in Mexico:
---
Got Travel Insurance for Mexico?

Designed by travelers, for travelers, World Nomads covers more than 150 adventure sports and activities so you can explore your boundaries.
Drinking water in Mexico: Is it safe?
So, can you drink the water in Mexico? Overall, water in Mexico should be avoided unless you're certain it has been properly filtered and purified.
Instead, rely on water bottles and / or carry you own water filter bottle and you'll be able to enjoy your trip without any health issues whatsoever.
Culture shock is real, but with these tips in mind, worrying about which water you're drinking should be at the back of your mind when traveling in Mexico. Learn more about Mexican traditions here on this blog.
📌 Like this article? Pin it…
Did this guide help you learn how to drink water safely in Mexico?
💬 Leave a positive comment or lets start a conversation below!
---
"Dear friend! Some links in this post contain affiliate links. Meaning, if you click through and make a purchase, book a hostel or sign up for a tour, I may earn a small commission at no additional cost to you. Your support means a lot and helps me to keep traveling and maintaining the quality of this site for you."