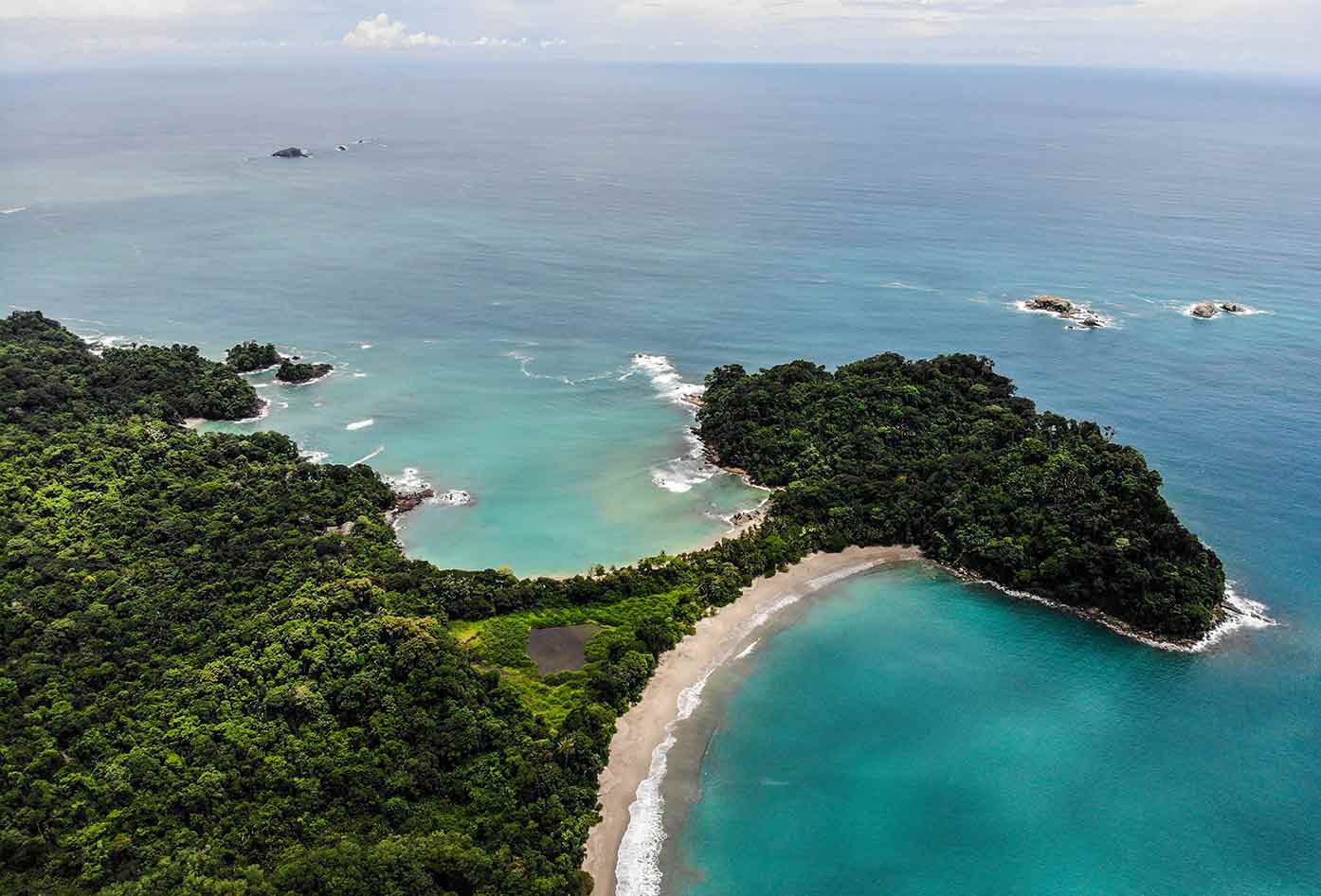 When comparing Costa Rica vs Puerto Rico which do you visit?
Both Latin countries are unique in their own right and continue to be two of the most popular travel destinations to visit in these regions.
Both nations are located within Latin America, and share similarities such as pristine beaches and lush jungles. However, they also have some big differences in culture and history, which can vary your travel experience.
In this comparison guide, I'll explore both Costa Rica and Puerto Rico.
Costa Rica vs Puerto Rico
I'll explore both countries by using different factors such as cost, things to do, as well as the weather, followed by giving a winner for each category. At the end, I'll then select my top pick out of these two destinations.
Now, moving below I'll start to break down both countries by using three different categories. By looking closer at the following factors of location, tourism and practicality, we can get a better overview of each country.
Costa Rica vs Puerto Rico Location
Accessibility
Not only is Costa Rica one of the safest countries in Central America but San José airport is one of the best-connected airports after Panama City.
You can fly here directly from most continents daily, which is very convenient as the capital is located right in the middle of Costa Rica.
There are also regional airports in several popular provinces such as Nicoya and Guanacaste, which makes things easier too.
Puerto Rico's main airport is in the capital of San Juan, which is also pretty well connected. Given it's a US territory, it will be really easy to fly here from the USA with many daily flights.
There are two smaller airports in Aguadilla and Ponce which are also useful for flying between regions. Whilst Puerto Rico has direct flights from Europe and Latin America, it's not as well connected as Costa Rica.
🏆 Winner: Costa Rica
Getting Around
Once in these countries, the next challenge will be to work out how to get around each. Thankfully, both are pretty well developed, with good highways connecting most major destinations well.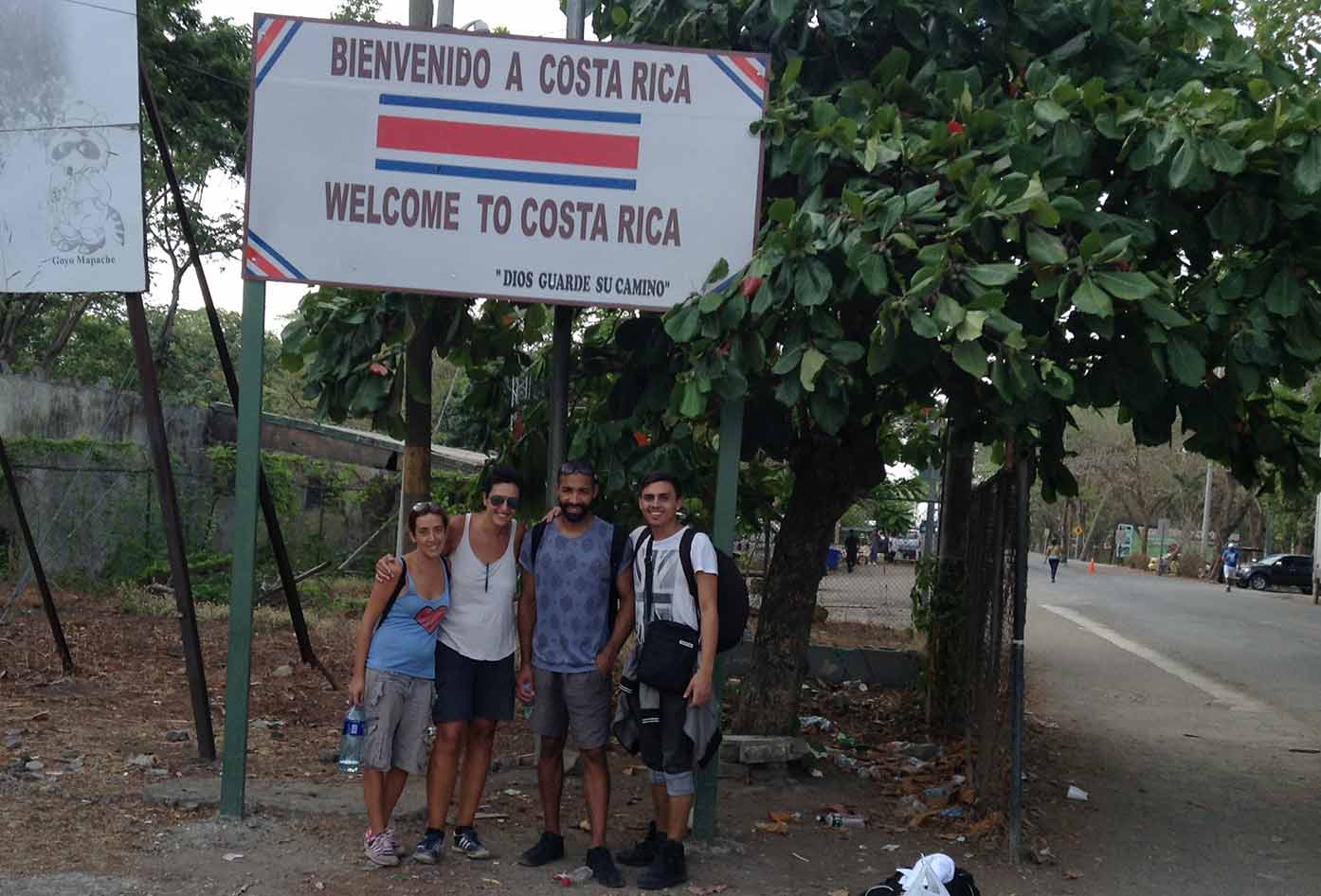 In Costa Rica, buses leave on a frequent schedule from San José to every corner of the country. Given its small size, you'll never need to be on a bus any longer than 7 hours when traveling from the capital.
It's a good idea to have travel insurance as it can sometimes be difficult when traveling through rural regions, however, even these areas are being improved so it shouldn't make things too time-consuming.
Puerto Rico also has good road infrastructure (being a US territory and all), and travel times here are even less since it's a tiny island.
There can be an issue during the rainy season though when heading in-land (especially in the Maricao region, which is prone to flooding).
Although difficult at times, those backpacking Puerto Rico and relying on public transport find it more convenient/reliable to get around.
🏆 Winner: Puerto Rico
Weather
One of the most important factors to plan around is the weather, given it has the potential to make or break your trip.
Both Puerto Rico and Costa Rica have a dry and wet season, which we can compare through their capitals (which gives us a nice overview).
San José is centrally located in Costa Rica, so will be cooler than the coastal destinations. Regardless, here you'll have daily averages of 68-70°F, which is comfortable to walk around in.
During the dry season (November until April), expect between 1-3 inches of rainfall, whilst it's more like 4-6.5 inches during the wet season.
The Puerto Rican capital of San Juan gives a better overview of the island nation. Daily averages range from 77-83°F, which is much warmer.
The dry season begins in December and lasts until May, with roughly 1-3 inches falling each month so be sure to carry your sunscreen for protection. The wet season sees a slightly higher 2-4.5 inches of rainfall.
Whilst the capitals only give a slight look at each country, I've done more in-depth research into other popular regions. And ultimately, I believe that Puerto Rico is the better destination of the two for the weather.
🏆 Winner: Puerto Rico
Costa Rica vs Puerto Rico Tourism
Things to Do
Costa Rica is known to be one of the most popular countries to visit in all of Latin America, and for good reason too! The Monteverde Cloud Forest is found here, which is one of the most biodiverse areas on earth.
You can easily get your best hiking boots and head on treks into the jungle to see rare birds, sloths as well as snakes. The beaches here are also some of the best on the continent, with the Manuel Antonio National Park a must visit (as well as Puerto Viejo for those who love sunsets).
Puerto Rico is a much smaller island so naturally has fewer things to see, however it still packs quite the punch.
The islands of Vieques and Culebra are known for stunning Caribbean beaches, which can also be found along the west coast of the country.
San Juan's historical capital is a great place to learn about the island's colorful past, where you can also go for a trip into the nearby jungle. Check out this old town sunset tour for ideas on what to do in San Juan.
🏆 Winner: Costa Rica
Best Food
To be completely real, the cuisines in each country aren't their strongest points. However, each still has some foods which are worth trying.
In Costa Rica, the national dish is Gallo Pinto, which is a staple for breakfast and lunch (and well, whenever else you feel like it).
Most popular dishes usually contain a mixture of rice, beans and meat, especially over in Casado and Chifrijo. Along the Caribbean coast, you'll find rice infused with coconut, which is a nice added touch.
When it comes to food in Puerto Rico, you'll actually find many different cuisines given its multicultural roots.
A local favorite is the Lechón Asado, which is pork dipped in adobo sauce, along with black pepper, oregano among other ingredients. Rice and beans are also staples in most dishes, and fried plantains must be tried here. I suggest you try this foodie tour to get the best taste of the culture.
🏆 Winner: Puerto Rico
Nightlife
Both countries offer a great variety of nightlife, with everything from beach bars and raves to electronic and salsa clubs in the cities.
Puerto Rico is known as one of the hottest Caribbean islands when it comes to nightlife. San Juan is the best place to let loose, where you'll find most of the top parties within the hotels along Condado beach.
La Respuesta and La Factoría are some of the best nightclubs in the capital. You'll also find a good range of nightlife in Rincón (on the west coast), which is mostly beachside bars and low-key clubs.
In Costa Rica, San José has the best overall nightlife with pretty much everything you could ask for. There's also a pretty wild scene in Jaco (check out Selina Hostel in Jaco), as well as further north in Santa Teresa.
These beach towns have good clubs and bars, as well as party hostels with regular functions. Puerto Viejo in the south has a more Caribbean style nightlife, which is good for those looking for more chilled nights.
🏆 Winner: Puerto Rico
Costa Rica vs Puerto Rico Practical
Safety
When visiting Latin America, safety is important. Whilst other countries here can be quite dangerous, thankfully both Costa Rica and Puerto Rico are among some of the safest countries you can visit on this continent.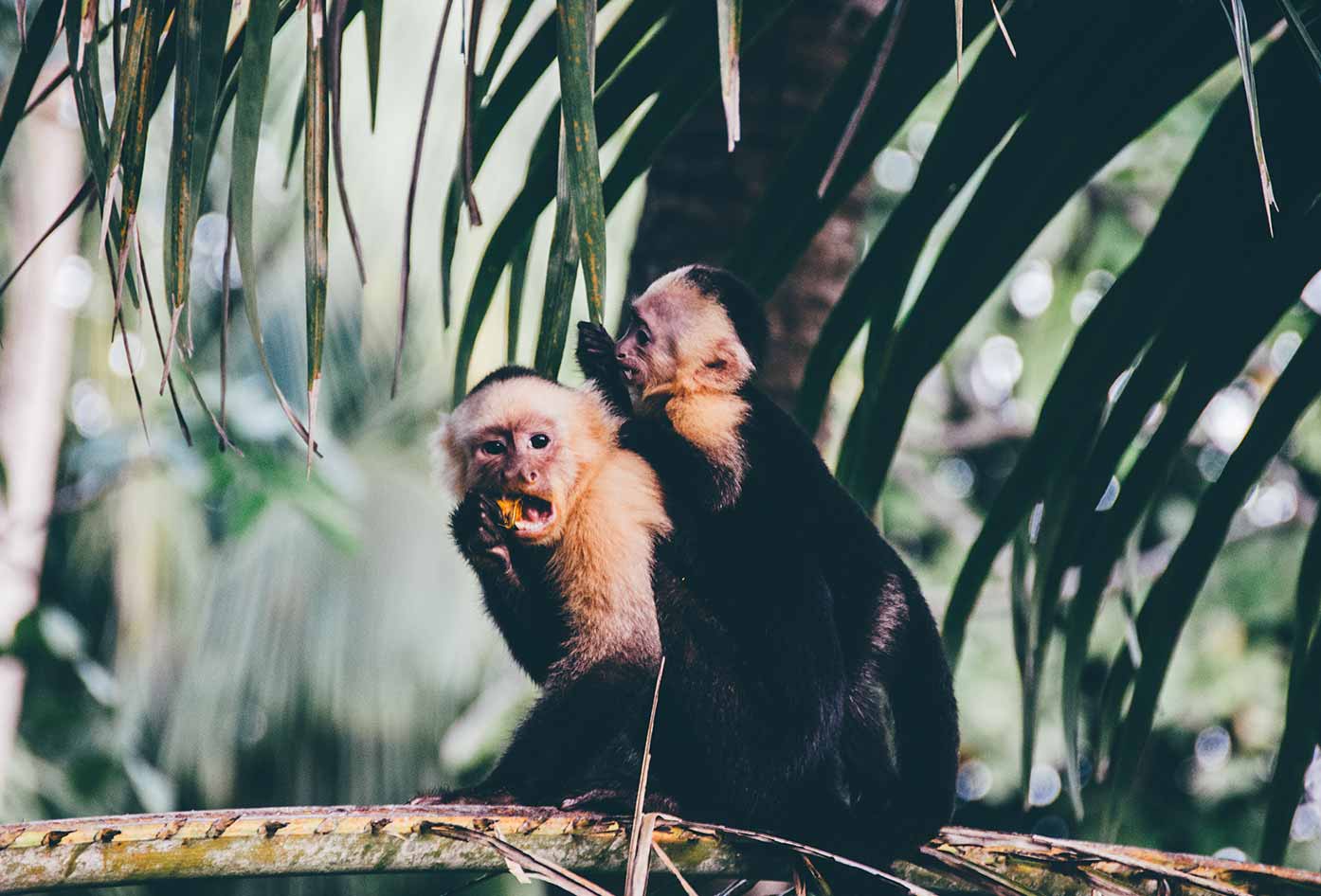 You'll find that most of Puerto Rico is safe to travel to and explore, especially along the west coast in cities like Rincón, as well as on the popular islands of Vieques and Culebra. San Juan can vary, with the areas of Condado, Viejo San Juan and Isla Verde the safest to stay in.
When in the capital, always carry money belt and avoid areas such as La Perla, where you'll be more at risk of robbery or assault.
Costa Rica continually ranks as one of the safest countries you can visit in Latin America! See this page on safety in Costa Rica for more. It's so safe in fact, that they don't have an army since domestic protests are so little.
Popular destinations such as Jaco, Puerto Viejo and La Fortuna are safe, even when walking around at night by yourself. San José is mostly safe, just be cautious at night in the areas of Desamparados and Los Guido.
🏆 Winner: Costa Rica
Cost of Travel
When it comes to budgets, both of these fall on the more expensive side. Given Puerto Rico is a US territory, here they use the US Dollar.
This means the cost of things will be similar to the mainland, making it somewhat expensive compared to the rest of Latin America.
It's still good though given the fact that many parts of the island aren't as demanding with prices, so you'll be able to find options regardless of your budget. See this list of hostels in Puerto Rico for good measure.
Costa Rica is considered to be one of the most expensive of all, and is notorious for crunching the wallet of unsuspecting travelers!
This is due to the Gringo trail as well as the influx of US tourism and influence, meaning prices have shot up to the over the last few decades.
Whilst you can expect a bigger range of accommodation options and things to do, you'll also have to contend with higher prices too.
🏆 Winner: Puerto Rico
Accommodation
Both countries are well developed, meaning there's going to be a range of quality accommodation options around.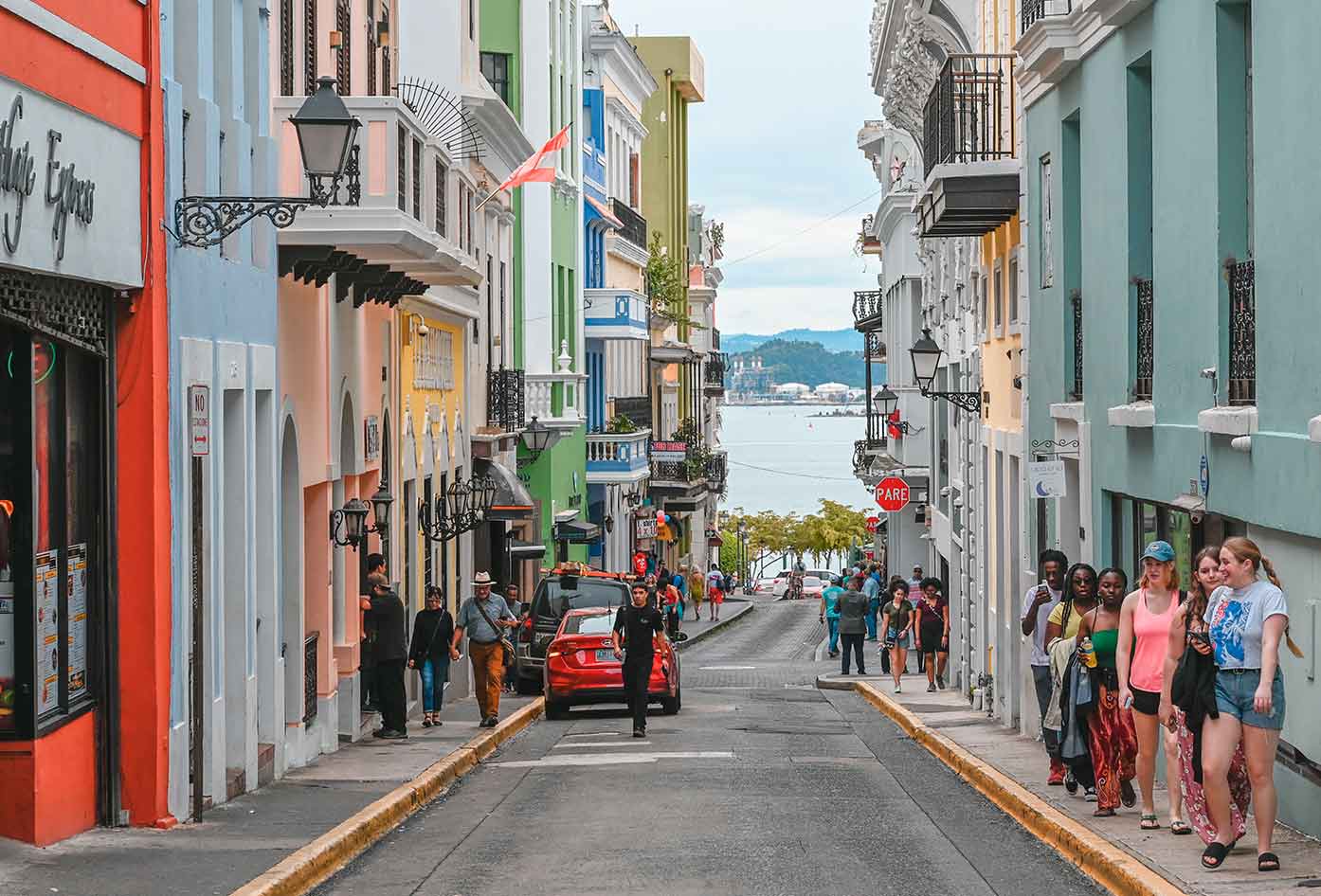 Puerto Rico has both luxury hotels and affordable hostels in most areas, although San Juan has the biggest range of all. The west coast is popular for this reason, as you'll find both cheaper hotels and hostels here.
However, Costa Rica is king in this department. Since it's one of the most popular countries to travel in Latin America, you'll find everything.
In Costa Rica you can stay in beachside bungalows or do jungle glamping, you'll be in good hands here. There's also many quality hotel chains too for those who want a taste of comfort when in Costa Rica.
🏆 Winner: Costa Rica
That's all for this comparison guide on Costa Rica vs Puerto Rico.
Got Travel Insurance for your trip?

Designed by travelers, for travelers, World Nomads covers more than 150 adventure sports and activities so you can explore your boundaries.
Costa Rica vs Puerto Rico: Final Words
Overall, having compared all of the categories mentioned in this guide, I've found that Puerto Rico is the best country for a visit out of the two.
This is mainly due to its smaller size, and also the fact that it has many scenic areas that aren't as well known (and as they're less known – it will feel more authentic, which can feel like it's lacking in Costa Rica).
Both these tropical countries are truly amazing, with each offering something unique. Whether you opt for the wildlife paradise of Costa Rica, or the beach haven island of Puerto Rico, you'll have an epic time.
Remember that although this is based on key information, as well as from experience, it doesn't make either the best or worst of all. At the end of the day, it all comes down to what you want for your own trip!
If you're feeling the island vibes more but still undecided, why not compare Puerto Rico and Jamaica for something slightly different?
📌 Like this article? Pin it…
Did you enjoy this comparison guide on Puerto Rico vs Costa Rica?
💬 Leave a nice comment or let's start a conversation below!
---
"Dear friend! Some links in this post contain affiliate links. Meaning, if you click through and make a purchase, book a hostel or sign up for a tour, I may earn a small commission at no additional cost to you. Your support means a lot and helps me to keep traveling and maintaining the quality of this site for you."