What is the true cost of living in South America?
South America is the continent you've always wanted to visit. Better yet, it's a place you might have even decided to move to permanently!
Why not? The cost of living in some of these countries is extremely cheap, and even just a year abroad wouldn't hurt anyone would it?
Cost of Living in South America
There are a few countries for living in South America that are repeatedly recommended by many, including Argentina and Uruguay.
But there are also some dangerous countries in South America that you are advised not to move to right now such as Venezuela.
Below you'll see some of reasons why you should (or shouldn't) consider moving to the great South American continent.
Let's jump in, shall we?
Living in South America
Where can you find the best mountains, some of the best coffee in the world, the best barbecue, and even the best dances in the world?
Why, it's South America, of course!
There are many reasons why people become expats and retire here, so let's answer the questions you may have about living in South America.
Is It Dangerous To Live In South America?
You may claim to live in the country with the friendliest people on Earth, but you've never visited South America.
Countries such as Peru, Ecuador, Uruguay, are all considered some of the friendliest countries in the world by most visitors.
It is also worth mentioning, some of these countries can be unfriendly at times, but this continent is full of people friendly to foreigners.
This part of the world also has some of the most welcoming and wholesome indigenous groups, accommodating some of the most colourful cultures in the world.
Try a traditional gathering such as a communal Mate ceremony and you'll be able to understand more about the people.
It is unfortunate that some countries such as Venezuela are struggling to the point where there are basically no tourists, never mind expats.
Some spots are dangerous indeed, but they are easily avoidable.
Average Salary In South America
There is a beautiful diagram that illustrates the average salary of all countries in Latin America.
Found on Wikipedia here, it details each country's individual average.
From this diagram, there were some interesting comparisons to pinpoint.
It reports that most South American countries have better wages than Mexico, and other Central American countries such as Guatemala.
However, there is still a notable discrepancy between the South American salaries and the North American salaries.
The highest average salary in South America was also the highest salary in all of Latin America, and that moniker is given to Chile.
However, Chile's average salary is still less than a third of the highest average salary in all the Americas: USA.
The lowest salaries in South America are found in Paraguay, where the average is around USD$3,300 per year.
Best South American Country To Live In
According to a list conducted by Expat Financial, the greatest country to retire to in South America is Uruguay.
This came as a surprise since Uruguay is often hailed as an underrated country for tourism. See this list of things to do in Uruguay for ideas.
However, it makes more sense once you see this explanation:
"Buying a home in Uruguay allows retirees to automatically be eligible for a temporary residency visa, which functions as a wonderful route for retires to obtain a long-term relocation option."
In other words, the logistics of moving here are almost pain-free. So this is for retirement, what about working families?
Many people go with their first presumption, which is a move to Chile.
Chile is quite well-developed, has a huge city scene in Santiago, and can be all things for all people. After all, the Atacama Desert in the north is a lot different to the tundra of the south!
Cheapest Places To Live In South America
After consulting with the website South America Living there were some insights. They aren't necessarily experts, but they do give the broad overview of the economies of scale.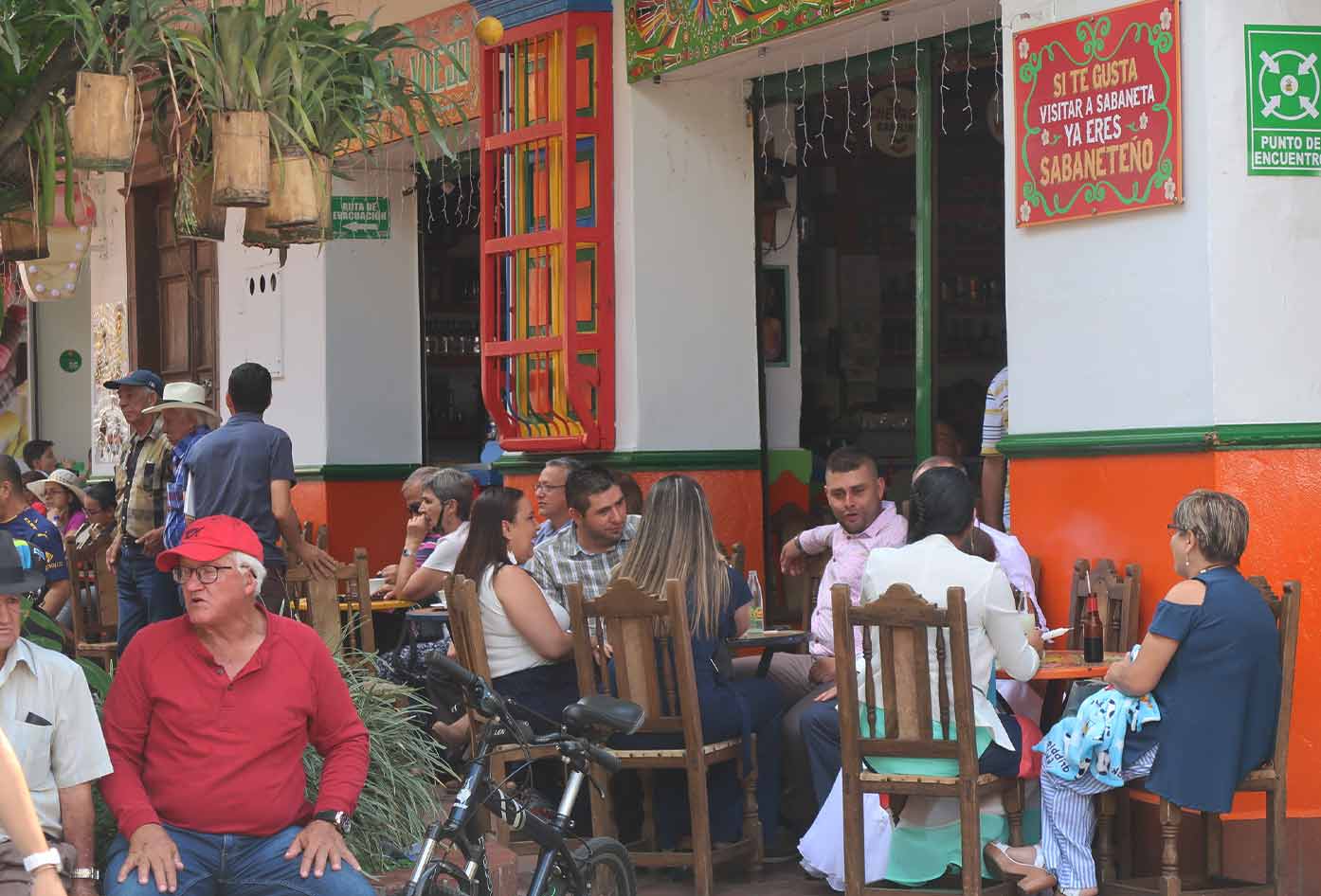 They say countries like Bolivia, Colombia and the cost of living in Ecuador and Peru make South America one of the cheapest places to move to.
They also say that the cost of living in Argentina, Chile, Brazil, and Uruguay make some most expensive countries to live in South America.
These views are a reality, the further south you travel, the more expensive and safe it tends to be.
In South America, you pay for your safety and you should never assume that the whole continent is inherently cheap. There are many cheap countries in South America of course, but visiting and living are different.
Cost Of Living South America Vs USA
This guide makes some comparisons between South America and an advanced economy such as USA.
Most people who want to move from their home country to a South American country tend to be accustomed to the US Dollar.
Also, they're probably from America too. So with that being said, here are some comparisons made between the two.
Is Food Expensive In South America?
When it comes to both restaurants and cheap eats, South America still holds the consistency of economy as with most prices.
You can easily go by the "north is cheap, south is expensive" rule for general prices, but there are some inconsistencies.
According to a diagram found on Hikers Bay's website, Peru is still cheaper than Ecuador and Colombia. However, Brazil is not cheap.
Despite many poor people staying in favelas; food, accommodation, and tourist activities are some of the most expensive in South America.
The most expensive country in South America for 'cheap food' is Uruguay.
Check out Hikers Bay for more statistics and other diagrams with cool color coordination to get more insights.
In general, food is cheap in South America.
It's cheaper than in North America and a lot cheaper than Europe. For example, food in Colombia is known for being great value for money.
Cost To Retire In South America
South America has lots to offer for retirees looking to relocate for their retirement.
South America gives retirees the opportunity to explore regions of great cultural diversity, both Spanish-inspired and indigenous.
The whole continent has some incredible examples of geology, biodiversity, and general greenery.
It is very important to consider the cost of living, cultural variations, immigration laws, and lifestyle when considering retirement.
Even more so than a digital nomad or a young family. There are thousands of expats in South America who are retired, all the more reason to at least give it a go.
Colombia is one of Investopedia's top five countries in the world to retire to, but Expat Financial doesn't feature Colombia in their top five countries to retire to in South America!
So retiring here is a mixed bag. One truth, though, is that the further south you go, the more expensive it is.
Standard Of Living In South America
For most people looking to emigrate, the cost of living is a huge factor.
There are many retirees and digital nomads that benefit from lower costs of living and tax breaks to aid their careers and find interesting career connections.
Where better to do all this than in the bustling streets of Quito, or the heights of Bogota or Medellin whilst basking in the mountain sun?
This blog covers the cost of living in South America for most countries, however, research more in-depth your ideal location's living conditions.
One quick search on YouTube will reveal some incredible stories of people living in South America living on half the budget of a major American city.
The Downsides To Living In South America
Vance at My Latin Life talks a lot about the best reasons for moving to South America.
However, they also talk about their least favorite things about living there. Here is what they had to say:
"Latin America is not a safe part of the world.

You are much, much more likely to be a victim of random crime here than you would be in Canada, Australia, the USA or Europe.

First, reported crime statistics in Latin America are not accurate (they are much higher since most people don't bother to report crimes to the police because they know it's futile).

Second, random crimes are much more common here. Bottom line: most locals I've met have either been robbed or know someone who has."
This is the main reason why many choose not to move here. It's a shame because South America has lots to offer its visitors and expats.
Cost of living in South America
Maybe you'll move to South America for a healthy lifestyle, or to learn Spanish? Others may prioritize the low cost of living and cheap flights.
There are many personal reasons for someone to consider moving to South America.
There are setbacks to living here such as the amount of crime, but there are many incentives such as the ones Uruguay provides retirees.
You may have your own reasons, but it is always good to plan ahead if moving to South America or planning your future life here.
📌 Like this article? Pin it…
What funds will you require to live comfortably in South America?
💬 Leave a positive comment or lets start a conversation below!
---
"Dear friend! Some links in this post contain affiliate links. Meaning, if you click through and make a purchase, book a hostel or sign up for a tour, I may earn a small commission at no additional cost to you. Your support means a lot and helps me to keep traveling and maintaining the quality of this site for you."