What is the real cost of living in Mexico today?
Mexico is known as one of the best countries to visit and holiday to in all of Latin America.
Whether you seek the pyramids and ruins found in the Yucatan or a sleepy beach town like Puerto Vallarta.
Cost of Living in Mexico
Warmer climates, amazing food, and great people. You may have heard about the rough edges, but in its core, Mexico is the beating heart of the western hemisphere.
Whether in Puerto Vallarta or Cancun there are many facets to the animal kingdom found in this small strip of land.
There's incredible biodiversity and city life, but this article is designed to give you the low down on how living here actually is.
Is it cheaper? Can you achieve a better quality of life? Is it difficult to retire here? In this article, we'll begin to break all this down!
Living in Mexico
Mexico can be varyingly different wherever in the country you decide to hang your hat.
However, this is a guide for those who choose the peso, who wish to try their hand at real estate, or for those willing to give maybe a few places a try when they retire.
Is Living in Mexico Expensive?
Mexico can be expensive in popular areas such as Playa del Carmen or Mexico City.
That is, if you take the time to investigate low-cost sleeping options such as camping, hostels, and small eco guest houses.
Experienced Budget travelers backpacking Mexico can easily last a single trip on around $30 – $50 USD per day.
Many of the most popular expat spots are far removed from the extreme cartel violence you might read about.
These safe spots tend to be the ideal places to retire, so they naturally cost more.
Expats, retirees, and digital nomads often love living in Mexico because of its proximity to the U.S. and Caribbean islands such as Jamaica, etc.
All of Mexico's larger airports offer direct flights to the States, and the flights are cheap. Budget, however, is the driving impetus for a lot of expats looking to move to Mexico.
This can include going out and many outdoor activities which would be considered touristy and expensive. The least cost-effective method of traveling is by taxi. But it is admittedly the most convenient.
See this guide on bus travel in Mexico for some great advice for anyone thinking of taking long journeys by bus in Mexico.
Average salary in Mexico
According to Salary Explorer, a trusted source used for the figures in this article, the average salary leaves a lot to be desired.
A person working in Mexico typically earns around 400,000 MXN per year depending on qualifications and experience level. This is around £14.5k per year before tax.
This is dependent on a lot of factors, but the most prevalent is location.
You can guarantee that a job in Mexico City pays more than Oaxaca, where the average wage can be around half of this. Salaries also vary drastically between different careers.
The median salary is 32,600 MXN per month, which means that half (50%) of the population are earning less than 32,600 MXN while the other half are earning more than 32,600 MXN.
How much does accommodation cost in Mexico?
According to statista.com:
"As of the second quarter of 2020, Mexico City was the most expensive place to buy a residential property in Mexico. In the country's capital, acquiring this type of property cost more than 2.9 million Mexican pesos per residential unit, whereas the national average stood at almost 1.14 million pesos. The state of Querétaro registered the second-highest housing prices, with over 1.57 million pesos."
Most of the high-paid jobs offered to foreigners in Mexico will be in the capital Mexico City.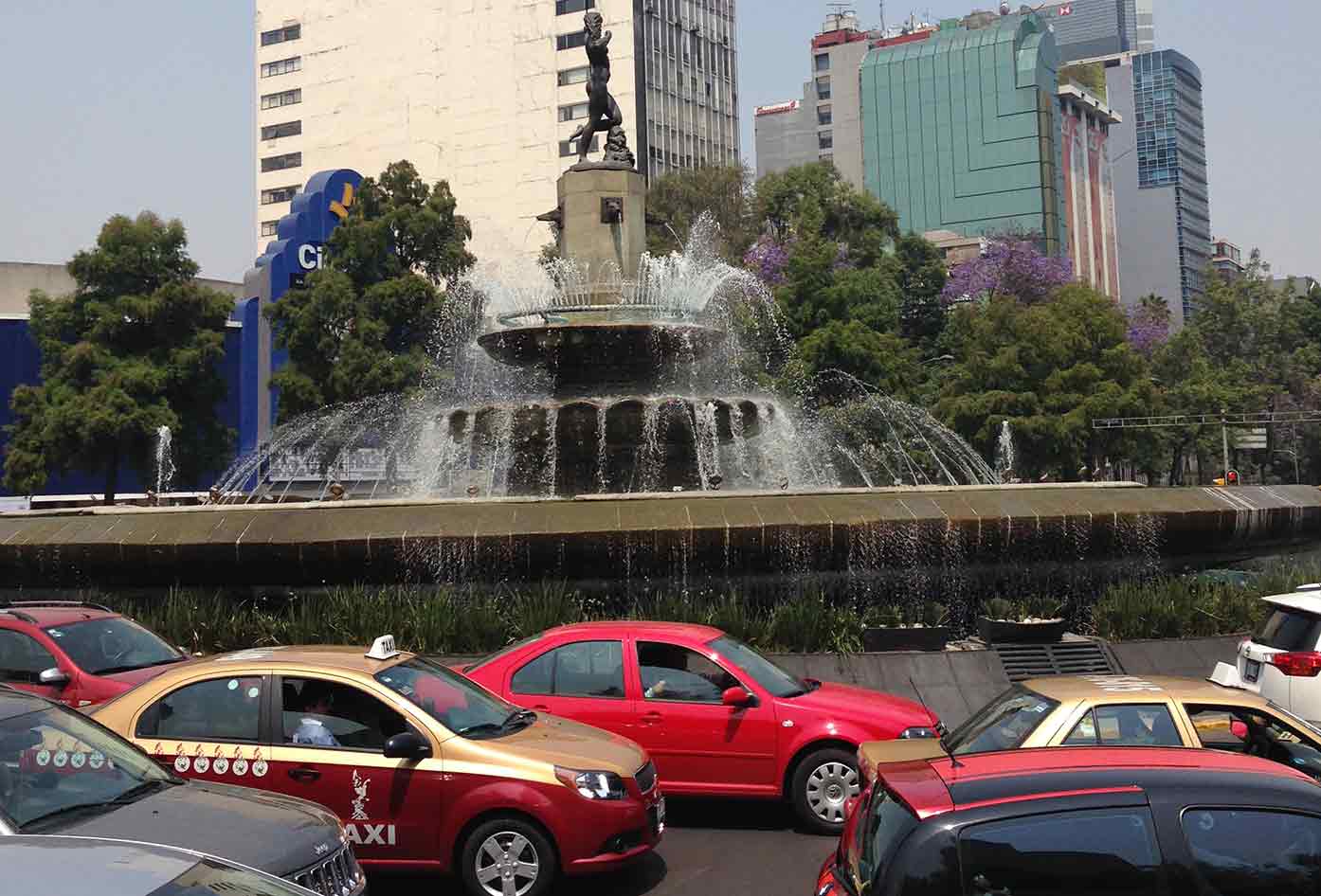 However, houses in Mexico City are on average more than double the national average, as Statista states.
Note that many Mexicans are able to afford purchasing houses more than renting.
"Compared to renting or borrowing, house ownership is the favored form of housing tenure in Mexico. In 2018, nearly 60 percent of all Mexican households owned their homes, while only 15 percent rented them. In the same year, roughly 87 percent of the owned households in the country were completely paid off, while the remaining households were still in the payment process."
Expats in Mexico
Mexico strikes a balance that is hard to find in other expat locations around the world.
The neighboring USA also has a large ex-pat community, but both countries have very different cultures. Not to mention, many Mexican traditions are somewhat alien to the average newcomer.
However, there's a comfortable familiarity with life in Mexico for those from the southern and warmer regions of the USA.
Like all Latin America expat spots, for Americans, there is an added incentive that it's on the U.S. time zones and flights are cheap.
Many compare the cost of living in Ecuador in South America because having the US dollar as its currency makes it attractive to expats.
However, there's more to Mexico than just sitting in a great location and attracting families, expats, and retirees.
Cost of Living in Mexico vs. USA
There are many people living in the USA seeking a better quality of life for less cost.
Although places such as Mexico City and coastal areas are deemed 'expensive', this is due to the comparisons made with countries in the vicinity of Mexico such as the Central American countries.
Obviously, the cost of living in a poor region in Honduras will be cheaper than an expensive accommodation in the middle of Mexico City.
Cost of Food in Mexico
If you are staying in Mexico for a small vacation, keep in mind that most hotels offer a complimentary breakfast.
If you eat breakfast out, a typical small restaurant (comedor) will serve you rice and beans, eggs, and coffee/juice for about $3-5.
This is incredibly cheap compared to the US, in which you would expect more than double this price.
While meal prices in Mexico can vary depending on location, the average cost of food in Mexico is M$215 per day.
In some of the cheaper Spanish-speaking countries further south, you'll find that similar foods are even cheaper in many cases.
Based on the average spending habits of previous travelers, when dining out, an average meal in Mexico should cost around M$86 per person. This is less than $5, an absolute steal in all respects.
Breakfast prices are usually a little cheaper than lunch or dinner.
The price of food in sit-down restaurants in Mexico is often higher than fast food prices or street food prices, which seem so cheap it might be a dream.
This also counts for restaurants in rural areas, and quite a bit more in popular beach towns such as Cabo San Lucas or Puerto Vallarta.
Retiring to Mexico
Living in Mexico is more affordable than the U.S. in a general sense, but it's not rock-bottom budget prices either.
Buying food and affording day-to-day life doesn't break the bank, but you'll pay for conveniences like a car (and its gas), and for any imported foods.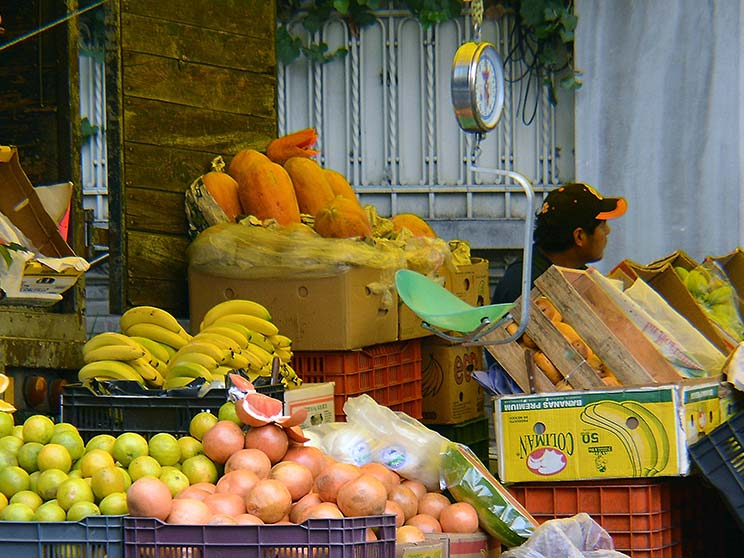 The mortgage affordability has dropped, as fewer Mexicans are able to pay off than ever before.
It's understandable that living in a foreign country and importing things from your native country will be expensive in a spot in Latin America.
This shouldn't deter anyone from wanting to retire here, however, as there is a large retiree community in spots like Quintana Roo.
Standard of Living in Mexico
Mexico is becoming increasingly popular with the soon to retire US baby boomers who are actively seeking an affordable and attractive location in which to retire.
The common stigma is that retirees flee to the sunny glades of Florida, but it is increasingly dangerous with hurricanes and disruptive Spring-breakers.
It has also increasingly become a great spot for young or middle-aged families looking for a change in scenery.
According to the OECD Better Life Index:
"Mexico has made tremendous progress over the last decade in terms of improving the quality of life of its citizens, especially in the areas of education, health, and jobs.

Notwithstanding, Mexico performs well in only a few measures of well-being relative to most other countries in the Better Life Index."
Disadvantages to Living in Mexico
The downsides to Mexico are pretty cut and dry.
The reasons count for most countries south of the US border and north to Argentina in South America. They are as follows:
Environmental health concerns include the health impacts of urban air pollution.
The OECD reports that only 78% of people in Mexico say that they are satisfied with the water quality that is available to them.
Air pollution and clean water can be an issue in Mexico City, the most popular city to live in for workers.
If you retire to the Yucatan Peninsula to a condo on the beach, however, living with bottled water doesn't seem like much of a sacrifice.
Also, there can be dangerous wildlife such as snakes and scorpions, but using netting helps house intrusions.
Cost of living in Mexico: Conclusion
Overall, living in Mexico is very easily comparable to the USA in food, education, and nature but at a much cheaper rate.
While it's technically possible to live cheaply, it would be best if you decide to move here permanently to make sure you save enough to live comfortably.
If you have time, consider spending your 90-day tourist visa as a research trip.
You could move to the city with the most potential for the three months, or spend a few weeks in your top three spots.
So, what do you think about living in Mexico? To learn more about Mexico and the way of life see more on this blog.
📌 Like this article? Pin it…
What funds will you require to live comfortably in Mexico?
💬 Leave a comment below or let's start a meaningful conversation…
---
"Dear friend! Some links in this post contain affiliate links. Meaning, if you click through and make a purchase, book a hostel or sign up for a tour, I may earn a small commission at no additional cost to you. Your support means a lot and helps me to keep traveling and maintaining the quality of this site for you."