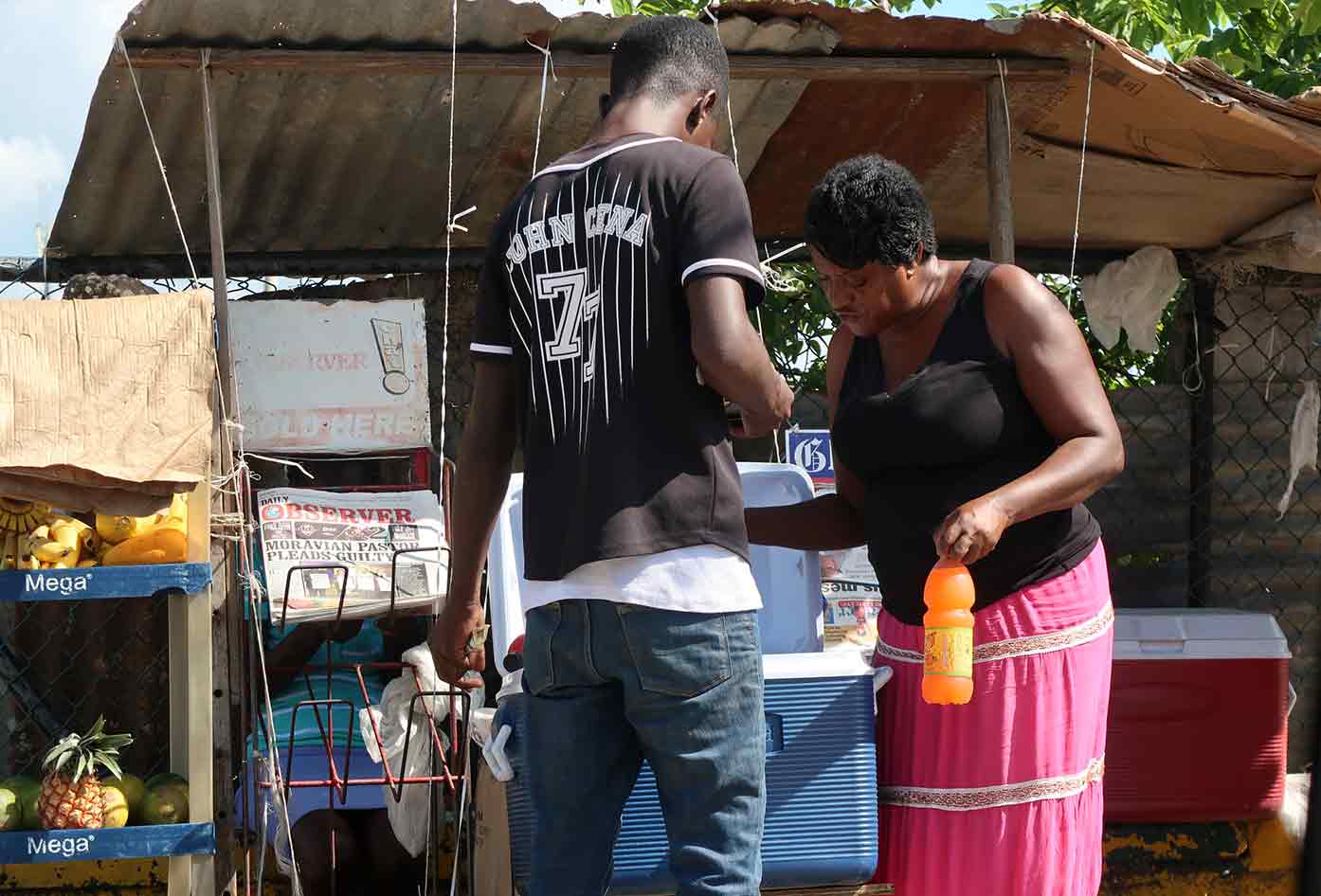 What is the true cost of living in Jamaica?
If you're considering a move to Jamaica, whether permanent or temporary, then you've come to the right place.
Jamaica is known for being the jewel of the Caribbean! It has all the culture and sunset views that anyone could ever soak in. Think Reggae vibes, Red Stripe, Appleton Rum, and fiery flame-licked jerk chicken.
If it's not that, it's Ital stew or Rice and Peas before a fresh coconut in the middle of the sea, there's no better spot to relax on a catamaran.
Cost of Living in Jamaica
An island of unique culture, engaging activities, breath-taking landscapes, and warm, welcoming people.
When you think of Rastafarian culture, you think of Jamaica.
In Jamaica, there's no problems! Everyone says so at least… Let's get into living in Jamaica and how realistic the prospect truly is.
Living in Jamaica
If you're set on moving to Jamaica, I'll assume that you've done your research about the country – especially when it comes to your own safety in Jamaica and you know what will face you if you take a trip.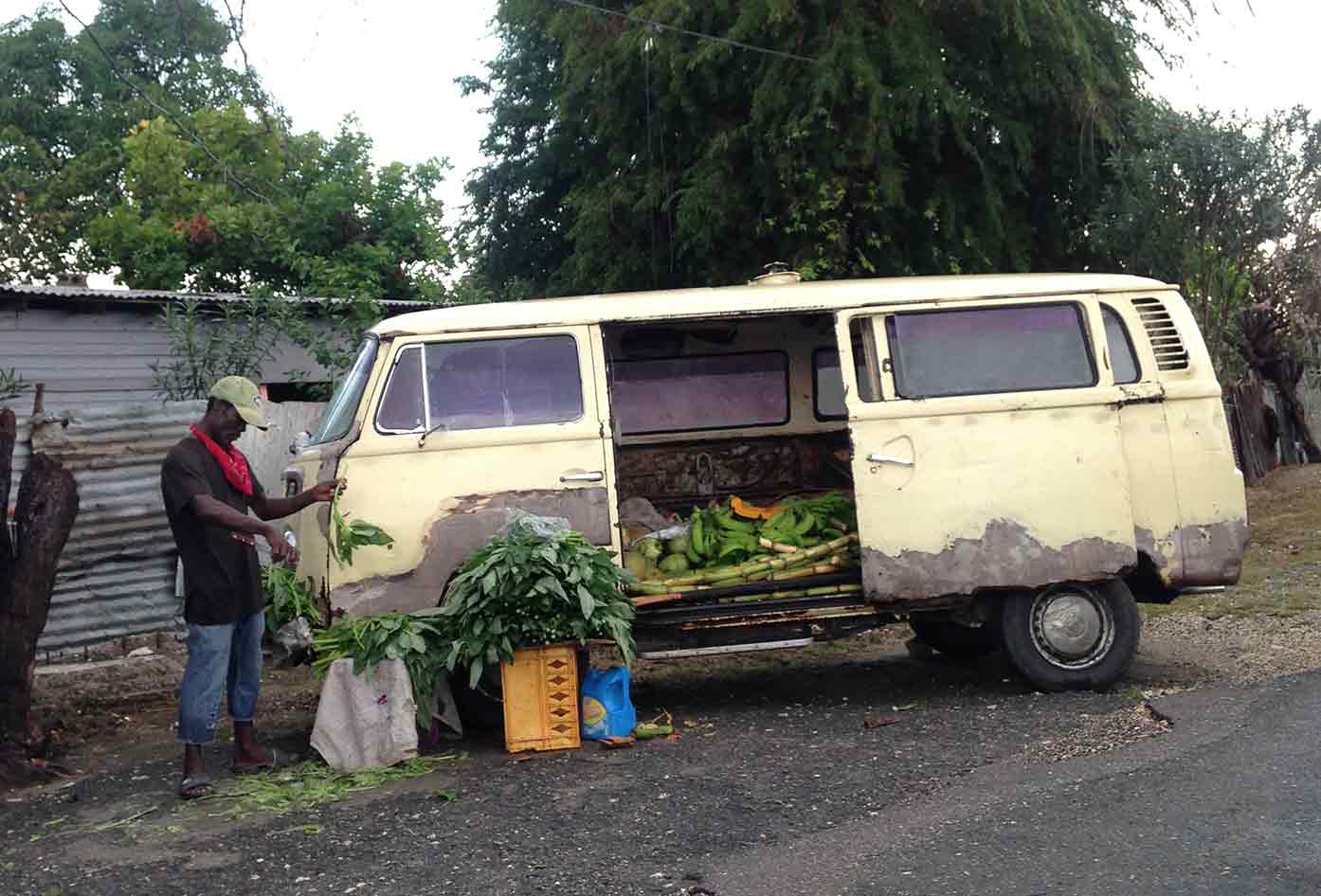 The inner cities tend to be where foreigners avoid, plus there's hurricane season. If you've accepted these setbacks, congratulations!
Below is my guide and advice:
Is Jamaica Expensive?
A modest vacation for the average traveler to Jamaica (for one week) usually costs around J$107,313 for one person.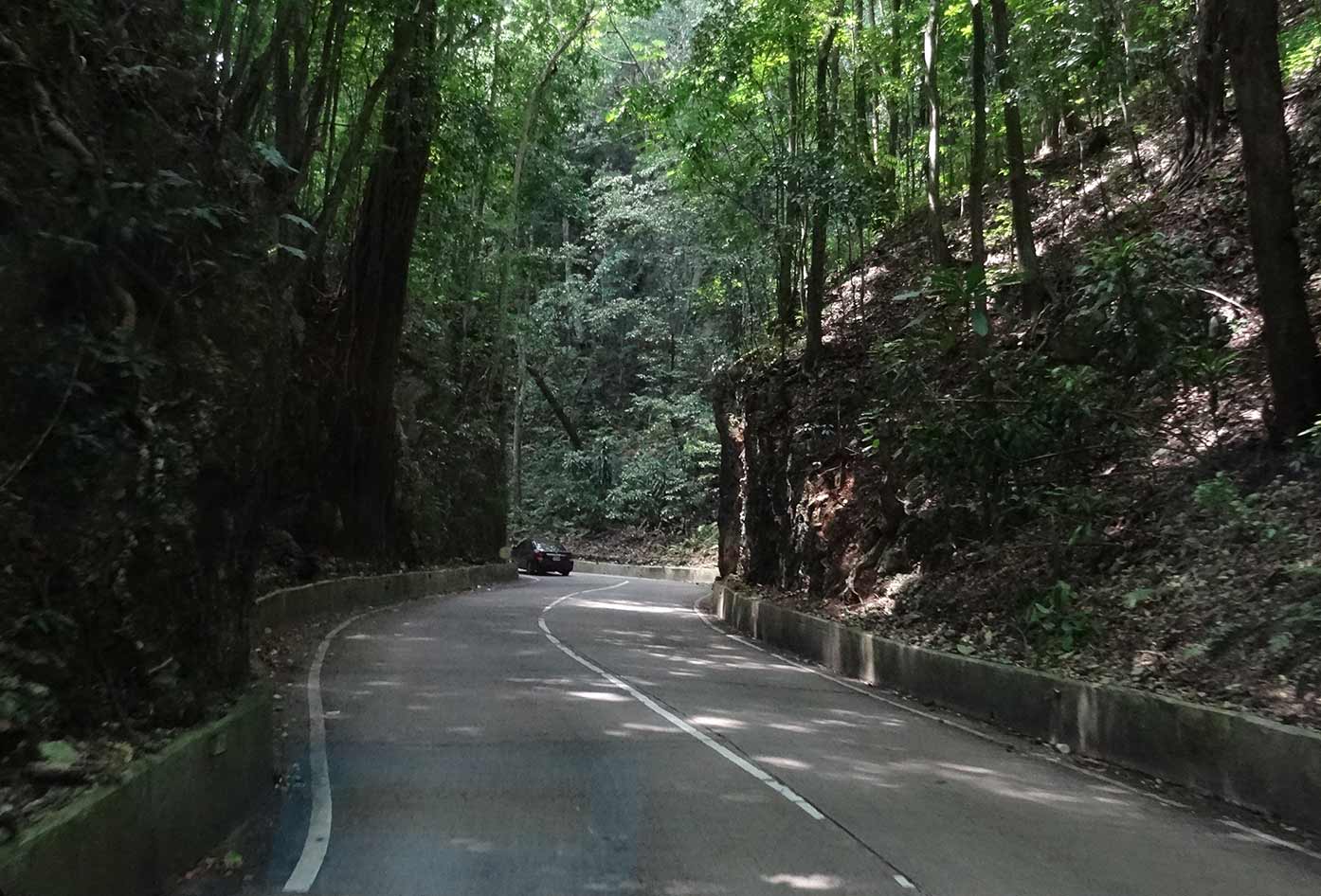 So, a trip to Jamaica for two people costs around J$214,626 for one week. A trip for two weeks for two people costs J$429,253 in Jamaica.
This translated into US Dollars, is around USD$2,800 for two people across two weeks. It is safe to say that this is expensive only because the typical tourist in Jamaica is seeking a 5-star all-inclusive resort.
Although hostels in Jamaica do exist, there aren't many backpackers passing through, so finding a cheap hotel or hostel can be difficult.
As you may have guessed Jamaica is mostly visited for the all-inclusive package holiday stuff, so you can expect high premiums for staying over in a hotel such as Bahia Principe Grande for example.
When it comes to living in Jamaica however, the prices drop dramatically. Depending on the quality of lifestyle standard you choose, the cost of living here is a lot cheaper than vacationing here.
Average Salary in Jamaica
The median salary in Jamaica leaves much to be desired.
It's well-known that Jamaica is a better economy than the likes of Communist Cuba or Saint Lucia, but you'd be surprised to know that the average salary in Saint Lucia is higher than Jamaica.
The median salary is only USD$7,800 per YEAR. That's right, not per quarter, but per year.
You would think that since the cost of living is so low here, there will be no need for someone to get a job to sustain a life in Jamaica.
Perhaps if you decide to move to Jamaica, it'll either be to set up a business (which many foreign nationals have tried and tested), maybe you'll be working as a digital nomad or, you'll arrive as a retiree.
There are opportunities for work here, so don't discard that as an option, but it is advised that ex-pats avoid coming to Jamaica with the idea of looking for work.
House Price In Jamaica
According to numbeo.com, the property and rent prices are very cheap.
Outside of the city centers, basically the spots you want to stay in like Ocho Rios and Negril, are some of the cheapest average prices.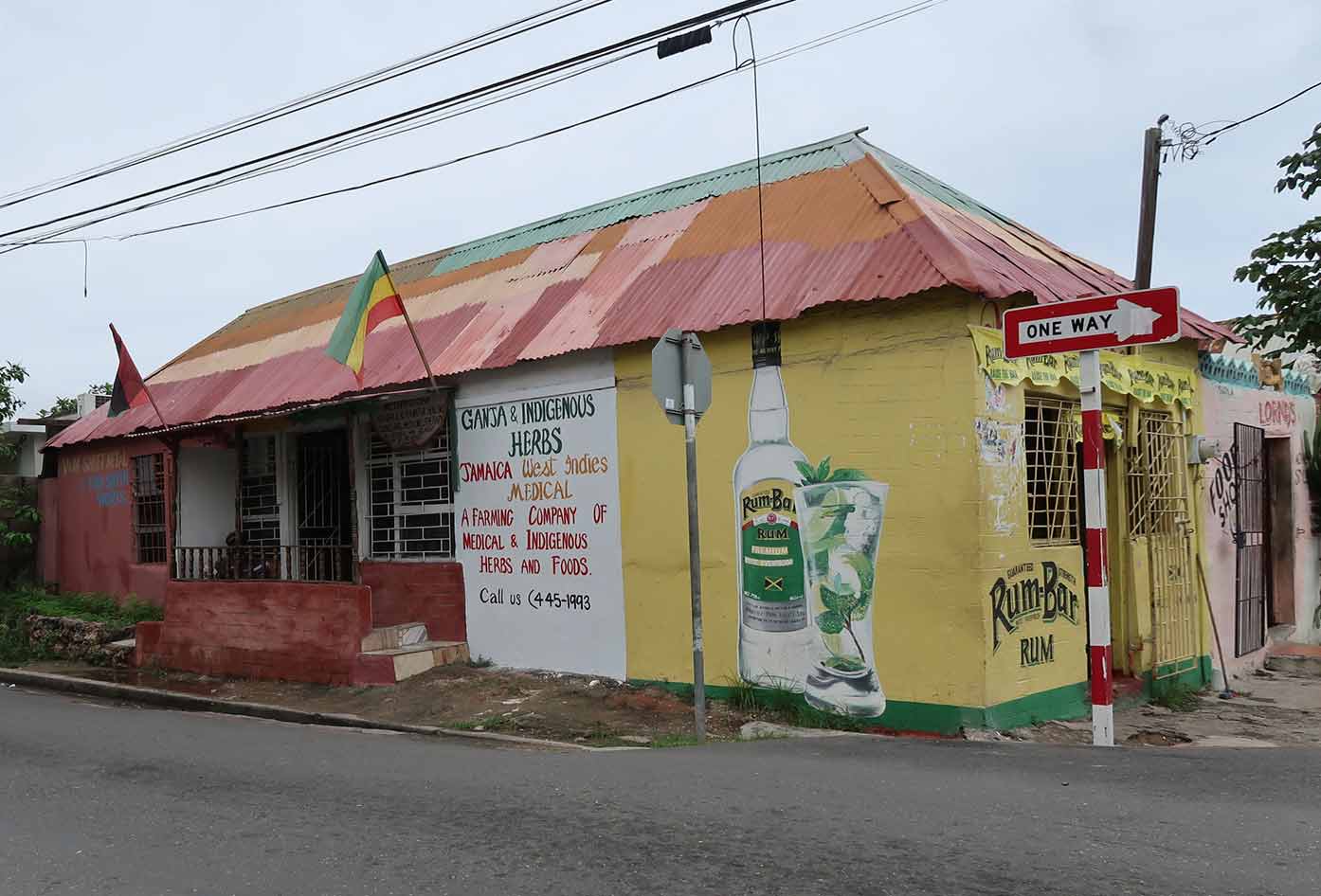 The average 3-bedroom apartment outside of urban environs is typically around USD$673 per month. $8,000 per year for rent is an absolute steal, especially compared with apartments in America.
Unless buying a property is part of a larger business plan, I'd advise against purchasing property in Jamaica since the market can be very slow and the prices for amenities are very high.
A brilliant plan which you could implement is renting out your current property for a few years and use what remains from the mortgage repayment to pay rent in Jamaica.
This could mean you keep your current property, whilst paying off the mortgage for free! This is a possibility since the rent prices are so low.
You wouldn't want to pay for hotel rooms, they're way too expensive. Even the Airbnb's and hostels in Jamaica quickly rack up over time.
Expats In Jamaica
For the expats moving over with children, one of the key considerations will be the location of good schools.
I'll wholeheartedly say that Jamaica has brilliant options for this.
There are plenty of high-quality and high-rated international schools in Jamaica, mostly located in the following areas:
Mandeville
Montego Bay
Kingston
Ocho Rios
These are typically viewed as some of the more busy areas, but Ocho Rios and Mandeville are two of the safest.
These are also some of the popular resort locations so expect to see a good amount of tourists there too.
According to shipit.co.uk, there's one spot in particular that many expats move to:
"Many people recommend the Falmouth area (around a 15-minute drive from the coast) for its lower prices and quieter setting."
Many travelers like to compare Montego Bay vs Negril when planning a vacation to see which of these two closeby spots suits them best.
Cost of Living Jamaica vs USA
The best way of knowing whether Jamaica shapes up well is by comparing it to another country.
There's no reason to compare with another Caribbean country since I know Jamaica to be one of the better spots in the Caribbean Sea.
Although I have compared Jamaica vs Puerto Rico before, that was more for travel purposes not living.
It's for these reasons that it would make more sense to compare Jamaica with its neighbors to the north, the USA.
Let's take a look, shall we?
Cost Of Food In Jamaica
The good news is that the cost of groceries in Jamaica are low, making the whole notion of living here quite easy, especially for healthy eaters.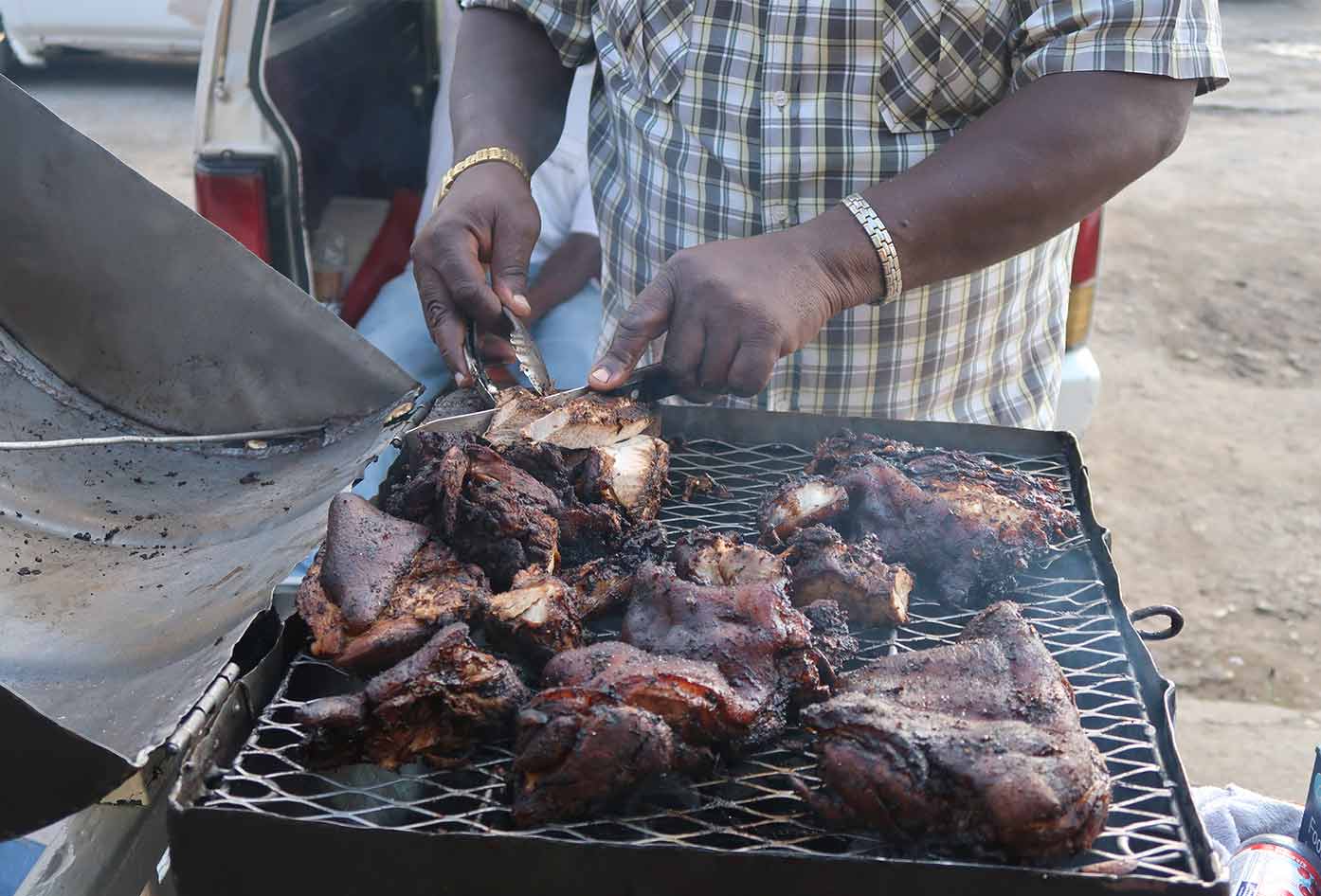 When I say 'low', take it with a pinch of salt, as I mean that it's cheap for a Caribbean island with mostly imported goods.
While meal prices in Jamaica can vary depending on where you are, the average cost of food in Jamaica is J$3,038 per day.
This is around USD$20, which is quite cheap when you think about it.
Compared with the cost of living in Colombia this seems expensive and Cartagena on Colombia's Caribbean coast is not too far away.
Based on the spending habits of travelers and ex-pats I have recently spoken with, when dining out, an average meal in Jamaica should cost as low as USD$8 per person for the whole meal.
Breakfast prices are usually a little cheaper than lunch or dinner, which is doubly crazy! Think peanut porridge, exotic fruits, and breadfruit.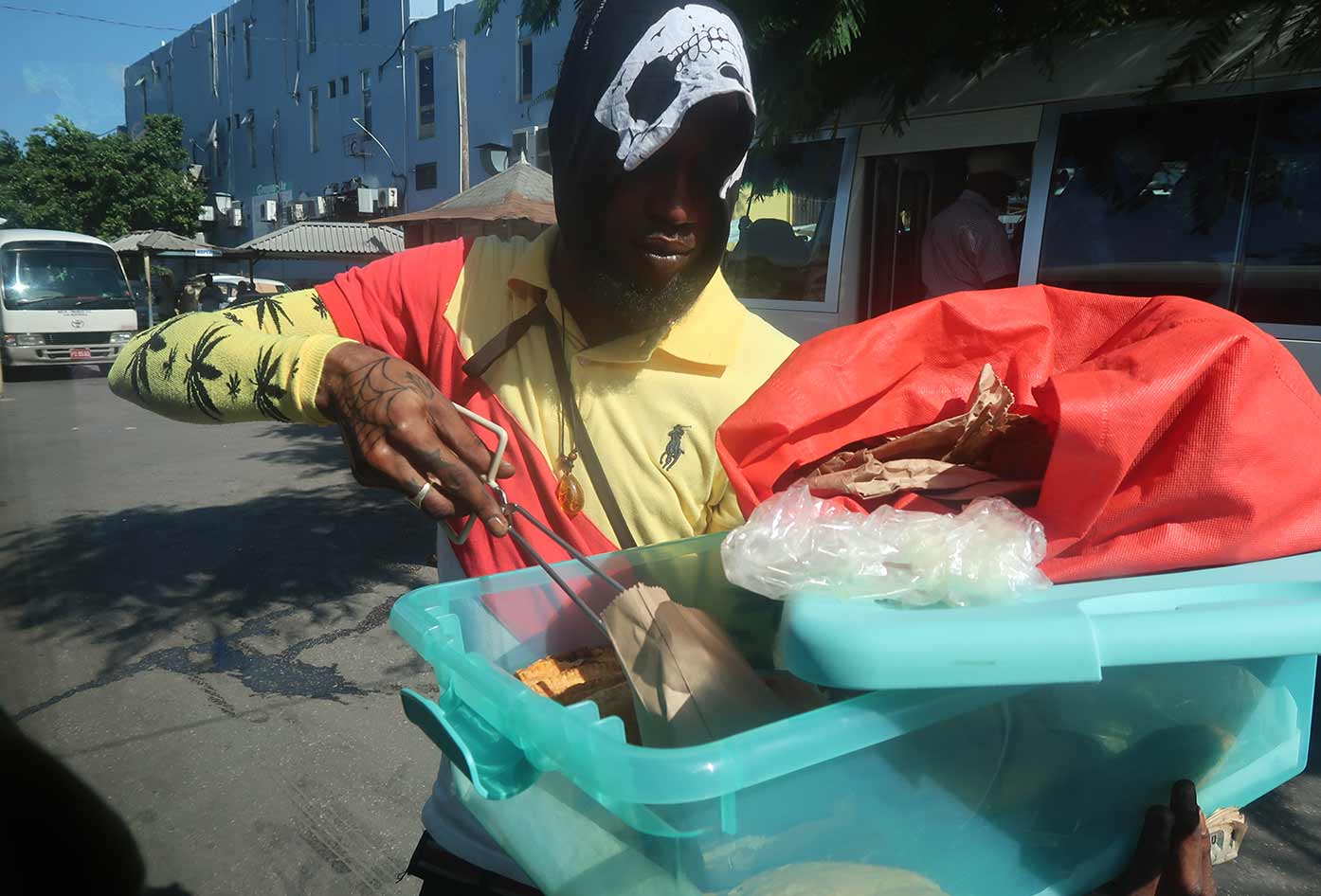 The price of food in sit-down restaurants in Jamaica is often higher than fast food or street food prices, due to the tourists roaming the streets.
You'll probably want to go for the street food in Jamaica though, as there is so much on offer, and even the patties are delectable!
This is not taking into eating at cookshops which is where the majority of the locals choose to eat out instead of cooking.
Standard Of Living In Jamaica
As you can probably imagine, the standard of living in Jamaica is different from that of staying in hotels for sure, but it isn't all bad.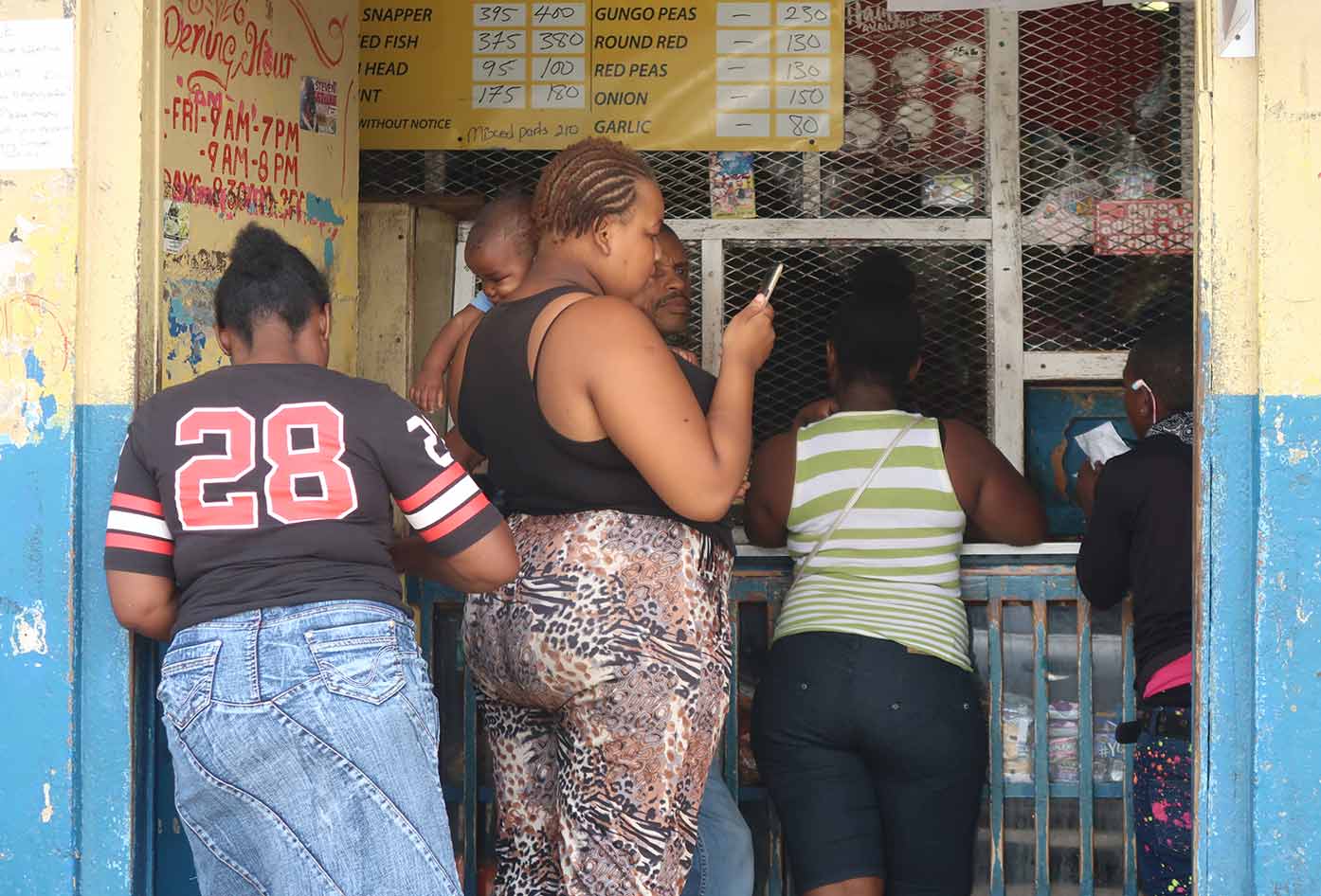 With the number of trade deals and foreign investments happening in Jamaica right now, the economy is on the rise (despite Covid problems).
According to Borgen Project;
"Total employment throughout Jamaica increased and unemployment fell from 12.2 percent in April 2017 to 9.7 percent in April 2018."
The living conditions in Jamaica are extremely affordable whether people rent or purchase a home with a one-bedroom rental.
I would say that when you rent, you don't have to deal with the payment of amenities, etc.
Most Jamaicans don't spend a lot on utilities because the cost of kitchen appliances on the island are expensive.
Compared with the United States of America, Jamaica is a lot cheaper, but you sacrifice a lot of the high-quality amenities that the USA brings.
Cost To Retire In Jamaica
All travelers, and thus ex-pats, are allowed to bring up to $10,000 USD in undeclared cash and other assets into Jamaica.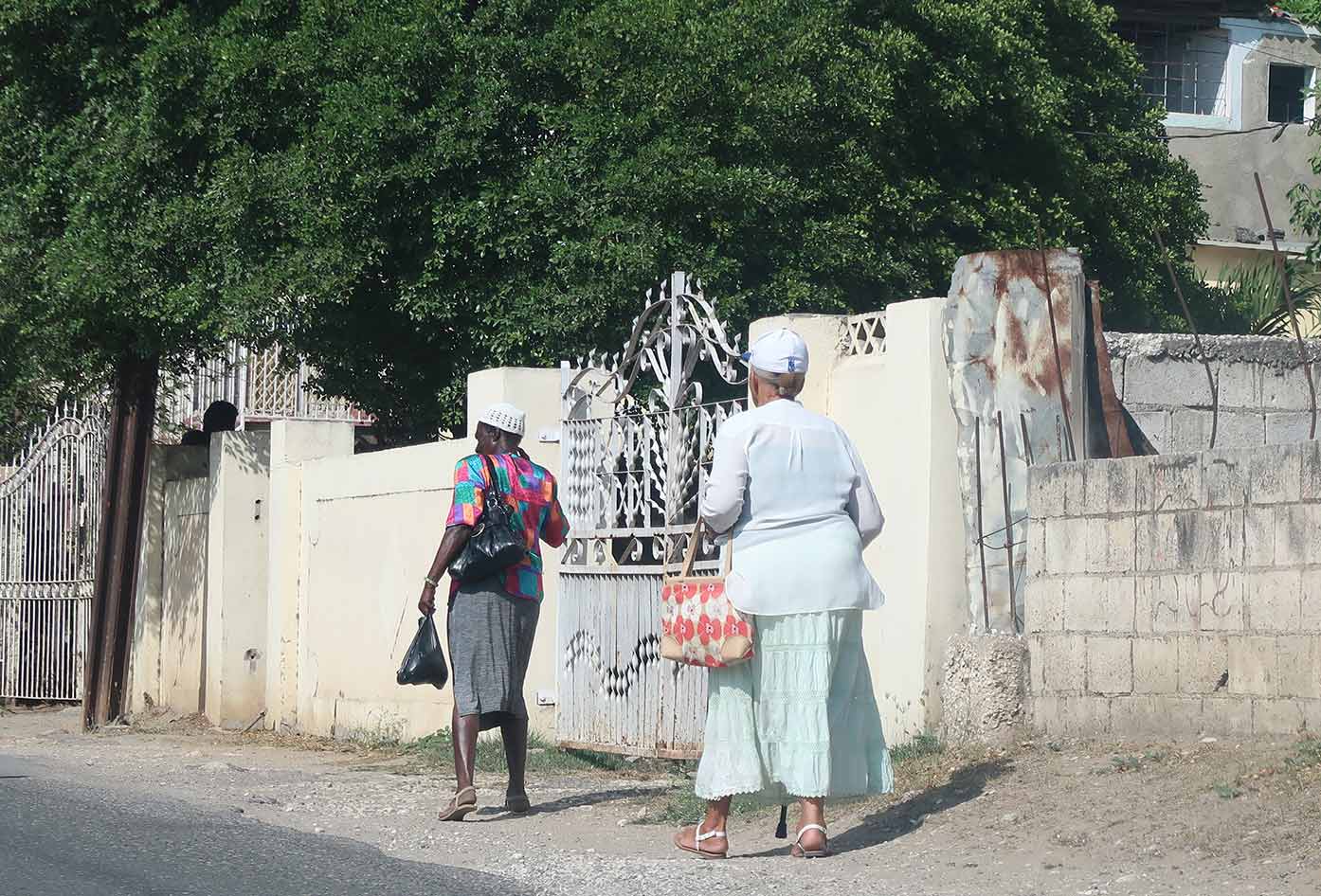 This means you can avoid the tax rates if you wish to.
If you wish to bring in higher amounts, you will need to declare it. A retired couple can enjoy a comfortable lifestyle in Jamaica for as little as between $700 and $2,000 per month.
This figure includes plenty of money for this such as:
Rent
Rood
Entertainment
Fuel
Utilities
Health insurance
Clothing
Not to mention all the essentials that I might not have mentioned.
The main factor in determining the cost of a comfortable lifestyle is where and how you choose to live.
If you decide to live in a 2-3 bedroom rented home within a gated estate, the rent alone might cost $1,100 USD per month.
However, if you chose a 1 bedroom flat in a regional area, your rent could be as low as $300 USD per month.
For me, some of the gated communities you can find in popular places such as Negril, Ocho Rios, and Mandeville make for some comfortable living away from the crime of the inner urban areas.
Living In Jamaica Pros And Cons
When it comes to living in Jamaica what are the pros?
Pro 1: The weather and the climate are to die for!
Pro 2: The friendly people and neighbours.
Pro 3: Jerk Chicken, rice and peas, and the rum!
Here are a few of the cons…
Con 1: We advise not seeking jobs here.
Con 2: The crime in the inner cities.
Con 3: Healthcare is limited. Seek surgery in the USA if need be.
Cost of Living in Jamaica
Jamaica is the land of infinite possibility. You can come here to relax and unwind, or find yourself some great water-sport opportunities.
In Jamaica, living is easy and the food is cheap(ish).
You can bag yourself a rather 'lengthy' stay since the rent is so (relatively) cheap, or become the digital nomad of Ocho Rios with freelance writing in the day and rum daiquiris at night.
Either way, just enjoy the process! Be sure to check out my tips for staying safe in Jamaica book your trip today to scope out the place!
📌 Like this article? Pin it…
How much money will you need to live comfortably in Jamaica?
💬 Leave a positive comment or lets start a conversation below!
---
"Dear friend! Some links in this post contain affiliate links. Meaning, if you click through and make a purchase, book a hostel or sign up for a tour, I may earn a small commission at no additional cost to you. Your support means a lot and helps me to keep traveling and maintaining the quality of this site for you."