What is the real cost of living in Ecuador today?
You may be interested in moving to Ecuador. You may have the inclination to discover a new country completely or to re-visit an old favorite location for a lot longer than just a two-week stay.
Either way, you may find a difference between the cost of visiting Ecuador compared to living in Ecuador as an expat or an emigrant.
Cost of Living in Ecuador
The cost of food and hotel rooms isn't the only spending compass if you move here permanently. You need to know how much it costs per month based on utilities, mortgage prices, and other bills.
It's a matter of seriousness, compared to going to a country 'just for the heck of it'. You need to be fully prepared, so we created this article to help you on your way.
Living in Ecuador
Many people discover the beauty of Ecuador when backpacking the South American continent.
Although it can be dangerous in some instances, it is largely one of the safest countries in the northern part of the continent.
See this guide on safety in Ecuador for more up-to-date figures and advice for anyone traveling to the country in the near future.
Is It Dangerous to Live in Ecuador?
It's very safe, in an overall sense. From living day to day or visiting for a short while, there isn't a lot to worry about.
If you don't know Spanish, it's recommended that you hire a driver to take you on trips or take an express bus/minivan if you are going within four hours or so of your destination.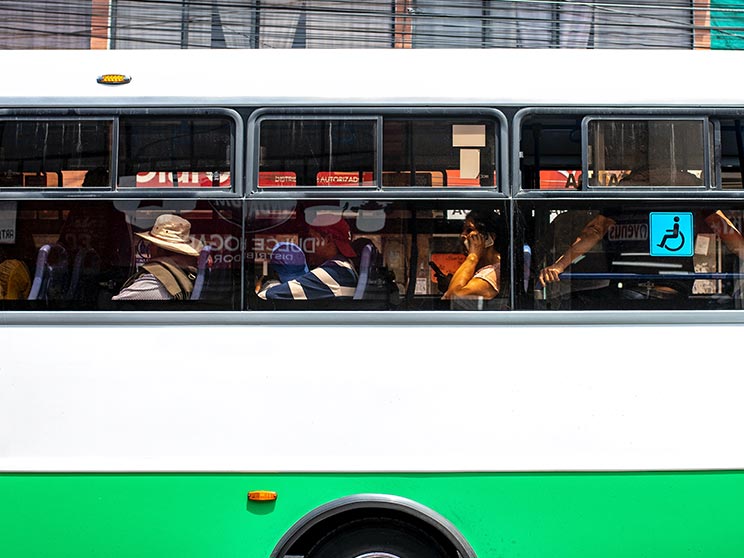 This way, you avoid most of the danger involved with the public buses where a lot of pickpocketing happens.
Or accidentally using a dodgy unlicensed taxi. Ecuador is known for sneak thieves, (especially on long-haul buses as mentioned in my solo travel South America guide) however, theft can be easily avoided!
Right now, there is a lot of conflict between criminal elements on the northern Ecuador border with Colombia.
There are reports of battles between FARQ forces in Colombia and Ecuador police.
Average salary in Ecuador
According to Salary Explorer, a trusted source that is used for the following data, the average salary leaves a lot to be desired. A person working in Ecuador typically earns around 1,360 USD per month.
Salaries range from 340 USD (lowest average) to 6,080 USD (highest average, the actual maximum salary is higher). This is the average monthly salary including housing, transport, and other benefits.
Salaries vary drastically between different careers. If you're interested in particular job salaries, see below for salaries for specific job titles.
One aspect of Ecuador that many undergrads should look into is studying for a postgraduate year in Ecuador.
A Master's degree program or any post-graduate program in Ecuador costs anywhere from 6,810 US dollars to 20,400 US dollars and lasts approximately two years.
You may look into how much it may cost to study in the US and consider this option to be more cost-effective.
How much does a house in Ecuador cost?
For information on purchasing real estate or going into the world of tenancy, the site ecuadorabroad.com is the most helpful.
According to Jonathan, you can find some beautiful homes and apartments for sale as well as for rent in Ecuador.
A basic 2 bedroom, 1 bath "cozy" unfurnished apartment right in the middle of Cuenca could be found at around $250-300/month base rate.
That same apartment, if it were well-furnished, might be around $400-500/month.
To put it into Jonathan's perspective, he used a startling statistic to compare with his motherland of Canada:
"This is about 1/3 of the price for this house compared to what I'm charging for rent for my smaller, 1,100 sq ft, 3 bed 1-1/2 bath townhouse in Canada."
This goes to show how much bang you can get for your buck in Ecuador. Especially compared with other places in South America.
Expats in Ecuador
Cuenca in Ecuador is one of the most popular ex-pat locations in the world.
Neighboring countries such as Colombia also have a large ex-pat community, but both countries have different traditions and cultures.
Cuenca has received hundreds of Americans and a handful of Canadians in the last couple of decades, which has created a small-knit community that helps each other and love telling their stories.
One downside to all the ex-pats moving specifically to Cuenca is that it has drastically altered the local economy and tipped it towards the favor of the upper classes native to the area.
It is a good idea to travel to some of the other places to visit in Ecuador before setting your mind on one particular place.
Cost of living in Ecuador vs. USA
There are many people living in the USA seeking a better quality of life for less cost.
Although Ecuador is seen as expensive in circles concerning South American prices, the cost of living in Ecuador is going to be cheaper than expensive accommodation in the bustling cities of America.
Is Food Expensive in Ecuador?
Meals typically cost between $3-5 USD if you go for the local food, which is recommended by many expats.
You can find food stalls on the street that have delectable treats being sold at only around $1-2 USD.
American or 'western' meals will cost around $10-12 USD. Ecuadorian beers can cost as little as $1 USD each.
Expect to pay a premium in bars and restaurants for alcohol, especially in the cities.
If you're planning on shopping in the markets and grocery stores, you can expect to spend around $15-20 USD per week on basic groceries like bread, milk, eggs, cheese, chicken, fruit, and veggies.
For a meal at a mid-range restaurant, expect to spend around $25 USD per person.
Living as an expat in Ecuador means not just going for the local delicacies, but spreading out between different styles and price points.
You can't live in Ecuador permanently spending 4 USD per day on just street vendors. You need to be realistic when budgeting for food.
Retiring to Ecuador
Retirement to Ecuador is fully recommended by most US expats, because of the perks!
If you are of retiring age, which basically means 65 years or over, you are allotted certain liberties. These are including but not limited to:
Discounted airfare on flights originating in the country.
Half-price public transportation.
Admission to sporting and cultural events.
Half-price utilities and a free land line if you own your home.
Eligibility for refunds on what you spend for your monthly IVA tax.
Your own separate queue at the bank and grocery store.
All of this adds up, creating a unique experience in which you have more freedom than you would've had if you stay in the US or UK.
The low cost of living in Ecuador allows retirees to increase their travel, explore freely and try new things.
Standard of Living in Ecuador
The prices in Ecuador might be slowly rising as of late, they are still quite competitive when compared to other regions of the world and even South America.
You will need to expect to pay a little more than locals do for goods or services at first, just because you may be an obvious foreigner.
Once you get to know the prices, then you'll be able to negotiate your way to favorable rates.
Most couples can comfortably retire here for less than $20,000 per year depending on budget and other limiting factors.
That means you can have your main home in the city.
It is not unusual to have a second country home or a beach property.
Just imagine if you were to move to the mountains in Cuenca…
You could rent a three-bedroom apartment, have housekeeping services, eat out at fine-dining establishments, and operate a vehicle all for about $1,700 per month. This is very cheap indeed!
The Downsides to Living in Ecuador
One major downside to Ecuador is that there are a lot of stray dogs everywhere you need to watch out for when you're out and about.
When you start living in Ecuador, you'll discover that the street packs.
The pups tend to roam around neighborhoods in a semi-feral state, getting into whatever they can find such as garbage since food can be in short supply.
Expect barking, and neighbors poisoning dogs that venture onto their property.
When you start living in Ecuador, then you'll have access to all of the everyday utilities that are needed for modern living.
That means electricity, water, phone, and Internet services are available to almost everyone. With generous mobile data plans available also!
What you must plan for after your move is that these services can go out at any time and without warning.
It is a disadvantage that has started improving in recent years, but it has not gone away entirely. Most locals keep a source of freshwater available to use in case there is an extended outage.
Cost of living in Ecuador
Living in Ecuador is very easily comparable to surrounding countries such as Brazil or Colombia when it comes to food, culture, and costs.
While it is technically possible to live on $1,000 per month in Costa Rica, you will enjoy life more by expanding your budget and allowing for extra activities, so safe money before moving.
A baseline of $1,400 a month is reasonable for a nice life in many desirable areas of the country.
So, what do you think about living in Ecuador? See more safe countries in South America to help you make up your mind.
📌 Like this article? Pin it…
Did this give you an idea of living in Ecuador?
💬 Leave a nice comment or let's start a conversation below!
---
"Dear friend! Some links in this post contain affiliate links. Meaning, if you click through and make a purchase, book a hostel or sign up for a tour, I may earn a small commission at no additional cost to you. Your support means a lot and helps me to keep traveling and maintaining the quality of this site for you."