What is the real cost of living in Brazil today?
Home to some of the best beaches, cuisines, and cities of culture in the world, Brazil has a lot to offer.
So much so, that many expatriates decide to make Brazil their home.
Why would you live in a boring spot on the globe, when you can decide to pack your bags and hit the airport?
Brazil has a growing economy, a great quality of life, and a cheaper method of living.
The choice has been made to live in Brazil, but which city is the best for expatriates?
Cost of living in Brazil
This guide is designed to give you the ultimate guide on whether São Paulo or Rio de Janeiro are the best spots for foreigners to settle.
When considering safety in Brazil the risk factor reduces considerably depending on where you live and how much money you earn.
Average Salary in São Paulo
There are many who don't think of this incredible city, due to its modern sheen that has taken decades to build up.
For many, Brazil means Rio. However, São Paulo holds many records that should make it a capital city, even more so than Brasilia or Rio.
São Paulo is the most populous city in Brazil, the Americas, the western hemisphere AND the southern hemisphere. It's the fourth most populous city in the world!
The average salary in Brazil is almost quite similar to other countries in the western world. This is due to Brazil having a growing economy that's deemed the best in its continent.
São Paulo is one of the best places to work in South America by average earnings, as the other countries in South America tend to have either collapsing economies or a very low cost of living.
In São Paulo, the average salary is known to be around 10,000 Brazilian Real per month which amounts to an annual salary of approximately USD $23,000.
This is in stark contrast with neighboring countries such as Argentina, whose average monthly salary converted into USD is as low as $625.
For São Paulo, 10,000 Real per month as an average means that any highly skilled and experienced senior roles can sometimes rake in as much money as jobs in America or the UK.
This makes São Paulo one of the best spots in the world for working expatriates.
Average house price in São Paulo
As of July 2019, the average home price in São Paulo was 8,952 reals per square meter (about $200 a square foot).
The area with the highest average price was Cidade Jardim, at 25,116 reals a square meter ($570 a square foot), according to the residential sales index of FIPE.
São Paulo, according to numbeo.com, has a worse rate of mortgage price against the average wage, but the prices are still very low.
Renting apartments in the city center and outside of the city center, you'll find that the prices are 80% lower than in London.
It's fair to say that if you're an entry-level worker with a job in the city as a waiter, you'd never afford to rent never mind a mortgage.
A smart approach is to work as a digital nomad and rent in the city.
Expats in São Paulo
One aspect which can make ex-pats apprehensive about beginning a new life in São Paulo is safety.
While São Paulo is considered much safer than Rio, Brazil's megacities do have considerable problems with violent crime, drug-related gang violence, and sexual assault. See this post on is Rio safe? to compare.
Unless one of the many organized tours in Brazil, most locals suggest that ex-pats and tourists alike avoid the favelas and red-light district.
Pay attention to your belongings such as bags and worn valuables when in crowded spaces. Carry some type of anti-theft backpack or even a hidden travel wallet just in case you're caught off guard.
Always carry proof of obtaining health insurance with you wherever you go and stay safe at night. Try going for private healthcare and international schools if you choose to have your kids here.
Chances are, your child doesn't speak Brazilian variant Portuguese so they'll struggle in a state school.
Tipping in Brazil
The standard tip for waiters in restaurants and Brazilian-style botequims is around 10% and is often included in the bill.
Sales tax is all included in the menu prices, so there shouldn't be any additional tax to the final bill.
Unlike countries such as the U.S, most waiters in Brazil are men and not women. This is just down to the Brazilian culture, it's always been like this here. Picture white shirts and dickie bows.
If you pay by credit card, it's easy to drop a few extra Reals on the table as you leave the restaurant just as you would in the U.S or U.K.
In Bars, the bill may not include a tip, so adding an extra 10% is customary for good service.
Tipping a bartender after he makes your first Caipirinha will usually ensure the bartender giving you extra attention for refills.
Cost of living in Rio de Janeiro
The one you know and love, Rio is the iconic city with the most well-recognized tenets of Brazilian culture.
Rio de Janeiro is one of the most visited cities in the southern and western hemispheres.
It is known for its natural settings, Carnival, samba, bossa nova, and balneario beaches including the Copacabana and Ipanema.
Average salary in Rio de Janeiro
According to Salary Explorer, a person working in Rio de Janeiro typically earns around 9,890 BRL per month.
Salaries range from 2,500 BRL (lowest average) to 44,200 BRL (highest average, the actual maximum salary is higher).
This is the average monthly salary including housing, transport, and other benefits.
Salaries vary drastically between different careers. This makes Rio more or less the same if not less of an average earning city as São Paulo.
Our standing on São Paulo is also our standing with the nature of Rio; a growing economy that may have high-paying roles depending on your skillset and experience but doesn't get your hopes up.
It's advisable to work as a digital nomad remotely in this area if you decide to live here. There are communities with like-minded people doing exactly the same as you.
Average house price in Rio de Janeiro
Compared to São Paulo, Rio has a completely different look and feel. Rio mainly consists of hilly areas with hillside favelas.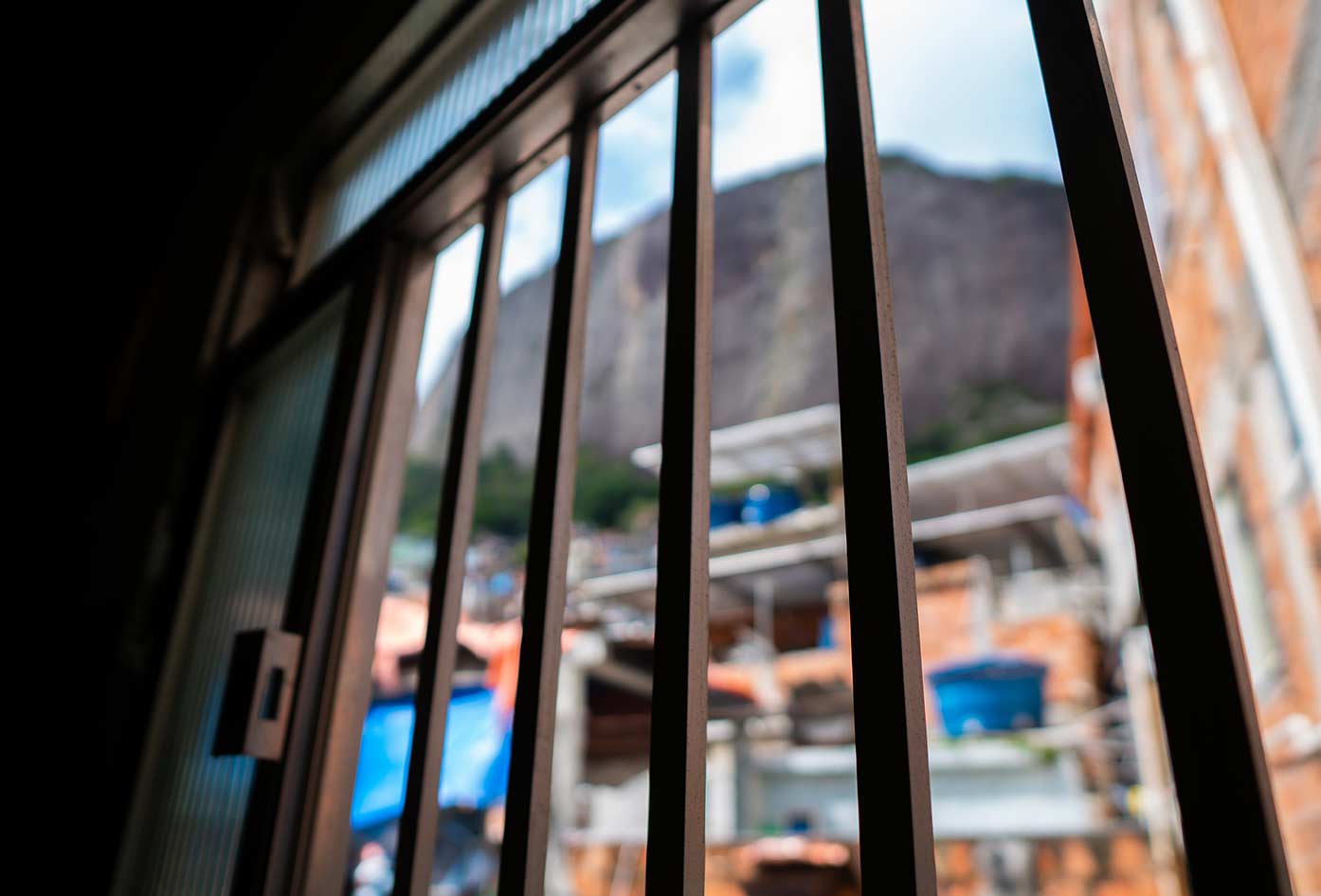 The beach areas are highly populated with the tourist-targeters and the overall landscape is completely unique.
With that said, here are the numbers compared to São Paulo according to numbeo.com
| | | | |
| --- | --- | --- | --- |
| Rent Per Month | Rio de Jan. | São Paulo. | % |
| Apartment (1 bed) in City Centre | 1,665.79 R$ | 2,320.39 R$ | +39.30 % |
| Apartment (1 bed) Outside of Centre | 1,218.18 R$ | 1,447.07 R$ | +18.79 % |
| Apartment (3 bed) in City Centre | 3,458.53 R$ | 4,544.93 R$ | +31.41 % |
This makes Rio a cheaper place to live based on the rent, but it's also cheaper in terms of property prices.
It's up to the expat to decide which they prefer, as most would say that Rio is more dangerous and has less work.
Expats in Rio de Janeiro
With so many things to do in Rio de Janeiro everyday life as an expatriate in Rio brings all the excitement and fun.
However, when comparing with the tourist experience of the city, you'll begin to understand that there are parts of the city that are more dangerous than fellow expats my like to admit.
Sadly, after the crackdown on crime before the Rio Olympics in 2016 to ensure the city looked the part, the city descended into deterioration again.
This was to the extent that the army was brought into the city in 2017 to try to provide at least some security.
To date, soldiers are still on the streets, but in a generally low-key way.
Their presence is welcomed, but there is still an increasing feeling of lawlessness which played a part in the election of right-wing president Jair Bolsonaro.
That said, most expatriates in Rio de Janeiro continue to live a very normal life in Rio, moving about freely within the city's central districts and doing most things they would do at home.
Living in São Paulo vs Rio de Janeiro
If we were forced to pick one location out of the two, we would suggest São Paulo.
Paulo has a lot to offer by way of culture, history, and things to do that many visitors to Rio don't realize.
Although the accommodation prices are higher and the average wages are the same, Paulo has a lot of opportunities for workspaces and high-speed internet that Rio struggles with.
São Paulo has international schools, global conglomerates, and the highest skyscrapers in South America.
It's a bustling metropolis with a high demand for work and the atmosphere of New York blended with Brazilian ideals.
Cost of living in Brazil: Conclusion
For the most part, there are plenty of opportunities for ex-pats to live in many areas of Brazil completely trouble-free.
Living in Brazil presents challenges just like any other country, but the Brazilian culture and lifestyle are so vibrant and passionate that it seeps into your pores and makes you feel child-like again.
Whether you agree with us that São Paulo is better than Rio or you don't, you can definitely agree that Brazil is a perfect spot for the willing ex-pat.
Enjoy yourself, don't get too worried about the troubles of living here, and make the most of it.
See more places to visit in Brazil on this blog to get more ideas on some ideal places to live or travel to in this amazing country.
📌 Like this article? Pin it…
So, how much money will you need to live comfortably in Brazil?
💬 Leave a comment below or let's start a meaningful conversation…
---
"Dear friend! Some links in this post contain affiliate links. Meaning, if you click through and make a purchase, book a hostel or sign up for a tour, I may earn a small commission at no additional cost to you. Your support means a lot and helps me to keep traveling and maintaining the quality of this site for you."