What is the real cost of living in Argentina today?
Argentina is one of the countries that most ex-pats can't ignore when choosing the continent of South America.
Home to every climate, including beaches, penguin spotting opportunities, and some of the world's greatest ethnic melting pots.
This article is designed to give you the facts to make your decision to move here the best one you've ever made.
Cost of living in Argentina
Patagonia has some of the best barbecues in the world and Buenos Aires has the Tango and is named the Paris of South America. But how much does it cost to live in a city like Buenos Aires, or Cordoba?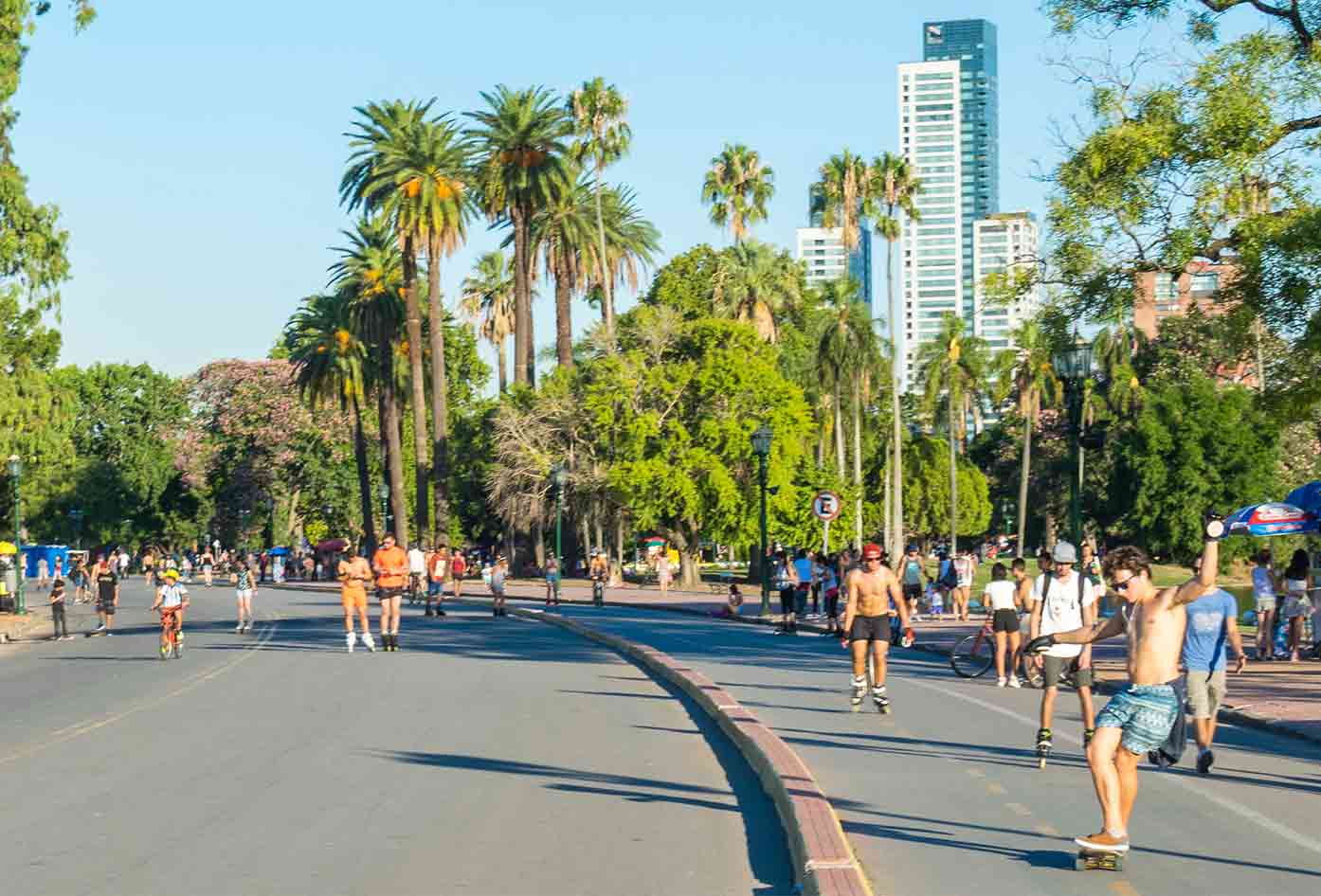 The largest city in Argentina and also the capital, BA is home to lots of culture and cuisine considered some of the best in South America.
Translated as 'fair winds' or 'good air', Buenos Aires is one of the best South American cities ranked by quality of life.
Whether or not you're interested in drinking Mate in Argentina, or you are purely just on the lookout for a place to reside in South America, you may be surprised by what you find here.
Average salary in Buenos Aires
Buenos Aires has a limited scope when it comes to the average salary.
Some sources suggest that foreigners can expect senior roles with 6-figure salaries, but some suggest that the average monthly salary is USD $625.
Now, to suggest what someone looking to move here should do, the obvious option would be to say, retire here.
Unless you are highly skilled, seeking a high-up senior role in a tech firm or a global company in the city, the pay here isn't worth it.
If, however, you are retired and seeking a new place to hang your hat and call home, this is a great spot to do so.
It is also highly recommended living here if you are a digital nomad or a remote worker seeking a getaway location with an amazing locale.
BA is a great place to live, but not necessarily to work.
Accommodation Cost in Buenos Aires
According to numbeo.com, the cost of living and accommodation in Buenos Aires is crazily low.
Considering BA is a capital city in a major South American country, the prices are shockingly low compared to the prices of major European or American cities.
Numbeo.com estimates that:
Family of four estimated monthly costs are 1,124.00£ (125,408.68ARS) without rent.
A single person estimated monthly costs are 317.85£ (35,463.86ARS) without rent.
Cost of living index in Buenos Aires is 59.24% lower than in London.
Rent in Buenos Aires is, on average, 87.24% lower than in London.
This makes BA not only cheaper to live in than cities in Britain, but pretty much cheaper than anywhere in Britain.
The same counts with the U.S, as rent in Los Angeles, is on average 87% more expensive than in BA!
This makes it an absolute steal if someone from L.A. were to consider becoming a digital nomad working abroad or an expat.
Expats in Buenos Aires
According to Kristin Wilson at the Medium, working as an ex-pat or digital nomad in Buenos Aires is an incredibly open experience with many opportunities to work remotely.
"Buenos Aires has sixty-seven co-working spaces according to Coworker.com. Hot desks are affordable, starting at just $40/month, and private offices are also available (at around $100–150/month).
WeWork has three locations in the city; their hot desk rates start at $275/month.
When it comes to co-living, Selina — a travel and lifestyle brand catering to digital nomads — has three locations in town.
Rates start at $40/night for a shared room and go up to $230/night for a deluxe room.
The only issue with Argentina as a whole is the economy. The currency has dropped in value quite significantly, which may put off ex-pats from coming here.
Many ex-pats prefer the cost of living in Brazil over Argentina even though Brazil has its own set of challenges.
A bad economy may not directly affect an expat's work, but the periphery of living in a city hit with economic problems creates issues.
Tipping in Buenos Aires
In restaurants, 10% gratuity is considered the norm. Going over 10% is rare but greatly appreciated.
Leaving less (or leaving nothing) if the service was particularly slow or incompetent, is also common but locals don't advise doing this.
Large parties or big groups of people (8+) will usually leave a little extra, but beyond that, 10% is the typical rate expected from servers.
Some restaurants will charge a cubierto which is a "cutlery" charge anywhere from $30-80 pesos – a clever way of charging something for nothing.
Not to be confused with a "service charge," the cubierto money goes directly to the restaurant owners the same as the typical food service and is not part of the tip nor does it go to the waiting staff.
On the whole, tipping is seen as a typical thing in restaurants and sometimes cafés, but don't expect it to be as customary or readily expected as tipping is in the U.S.
Read this guide on things to do in Buenos Aires if you are thinking of traveling to the captial first to get a flavor of what to expect.
Cost of living in Cordoba
The lesser-known cousin of the capital, Cordoba has the second-highest population in all of Argentina.
It's also one of the most historically-oriented cities in South America, with plenty of UNESCO World Heritage sites and 17th-century architecture preserved over the years.
Its central position means that it's the middle city between Buenos Aires and Santiago in Chile. Santiago is another interesting South Ameircan city that offers many benefits to ex-pats and travelers.
Average salary in Cordoba
The average salary in Cordoba is almost exactly the same as in Buenos Aires, which shows how the current problems with the economy aren't just within the capital.
With Cordoba, you're less likely to find an international job or a high-earning senior role than in BsAs, so this is a spot for all you digital nomads out there.
Although the cost of living is extremely low in Argentina, only a quarter of the population earns approx. USD $18,000 or more per year.
It would be best to find a place to live and work remotely, as no money can be made for any entrepreneurs or chancers in Argentina unless you're looking to exploit the low cost of amenities.
Just like Buenos Aires, Cordoba isn't the best place to earn a lot of money, but making the most of the low cost of living is the best course of action.
Accommodation Cost in Cordoba?
Accommodation in BsAs seemed ridiculously low, but it doesn't reach the lows of Cordoba.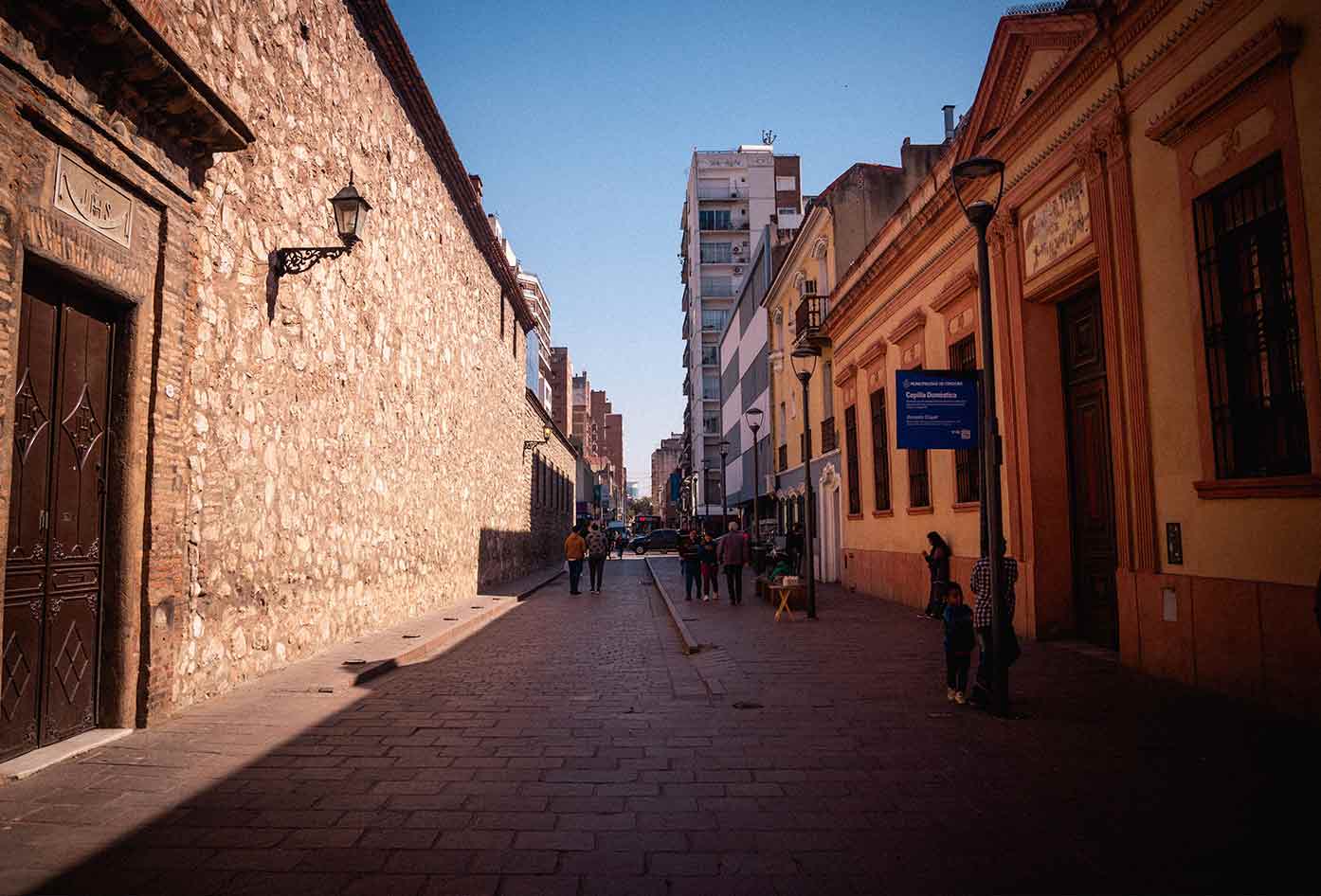 Cordoba isn't as much of an international entity as Buenos Aires, which inherently makes it a lot cheaper.
There are also many hostels in Cordoba which can make it a breeze for people to find budget short-term accommodation.
According to numbeo:
Rent in Cordoba is, on average, 91.60% lower than in London.
Restaurant Prices in Cordoba are 74.63% lower than in Los Angeles, CA
Groceries Prices in Cordoba are 69.36% lower than in Los Angeles, CA
A 3 bedroom apartment in the city centre is just USD $360.37 per month.
The price per square meter for a flat in London city center is on average around £11,595.35. What's the average in Cordoba? £529.21.
Take away £11,000 per square meter! That's the metric! Cordoba is an incredibly cheap alternative to Buenos Aires with all the history and high-speed internet you could throw a stick at.
Expats in Cordoba, Argentina
Being Argentina's second-biggest city, Cordoba is very conducive to expatriation.
It hosts one of the country's biggest higher education hubs, attracting foreign students in large numbers thus competing with Buenos Aires.
As a major industrial and trade hub, Cordoba provides opportunities to expatriates that you can't get in BsAs. The city also has a huge historical and cultural legacy as described by its colonial architecture.
See what things to do in Cordoba may interest you by looking at the travel blog based on a few days exploring the city.
The ex-pat culture in Cordoba is slightly smaller than Buenos Aires, mainly due to the availability of workspaces.
Many ex-pats are drawn to Cordoba due to the large industrial sector which caused the rapid expansion of the city in the first place.
There's so much to do here that it is definitely a destination that attracts foreigners for plenty of reasons besides just work.
Cost of Living in Buenos Aires vs Cordoba
So when we look at the living cost of Buenos Aires vs Cordoba side by side, what can we learn?
According to numbeo.com, this is the difference between living in Buenos Aires vs living in Cordoba:
| | | | |
| --- | --- | --- | --- |
| Apartment | Buenos Aires | Cordoba | % |
| Apartment (1 bed) in Centre | 2,548.09 ARS | 14,000.00 ARS | 37.91 % |
| Apartment (1 bed) Outside of Centre | 16,579.48 ARS | 9,500.00 ARS | 42.70 % |
| Apartment (3 bed) in Centre | 45,225.72 ARS | 30,000.00 ARS | 33.67 % |
As this clearly shows, Cordoba is incredibly cheap and can be considered a cheaper alternative to Buenos Aires.
With a plethora of entry-level travel jobs now available for both online and offline workers, is Argentina an option for you?
This could be the difference that sways thousands of digital nomads to find a home in Cordoba rather than BA.
Cost of living in Argentina
Overall, these cities both have incredible features and aspects that draw thousands of people to visit every year.
However, it's the finer details that will make someone want to move here or become an expatriate.
When it comes to opportunities and resources, Buenos Aires tops Cordoba, but by the sheer quality of life compared to prices, Cordoba is too cheap to turn down.
It has all the historical draw as well as some of the best scenery. It's difficult to choose between the two, but if we had to, we would choose Cordoba.
What do you think after reading this? Always remember to keep an open mind when thinking about living in South America, see this guide to safety in Argentina if you have any further doubts.
📌 Like this article? Pin it…
So, how much money will you need to live comfortably in Argentina?
💬 Leave a positive comment or lets start a conversation below!
---
"Dear friend! Some links in this post contain affiliate links. Meaning, if you click through and make a purchase, book a hostel or sign up for a tour, I may earn a small commission at no additional cost to you. Your support means a lot and helps me to keep traveling and maintaining the quality of this site for you."