Are you thinking of learning Colombian Spanish?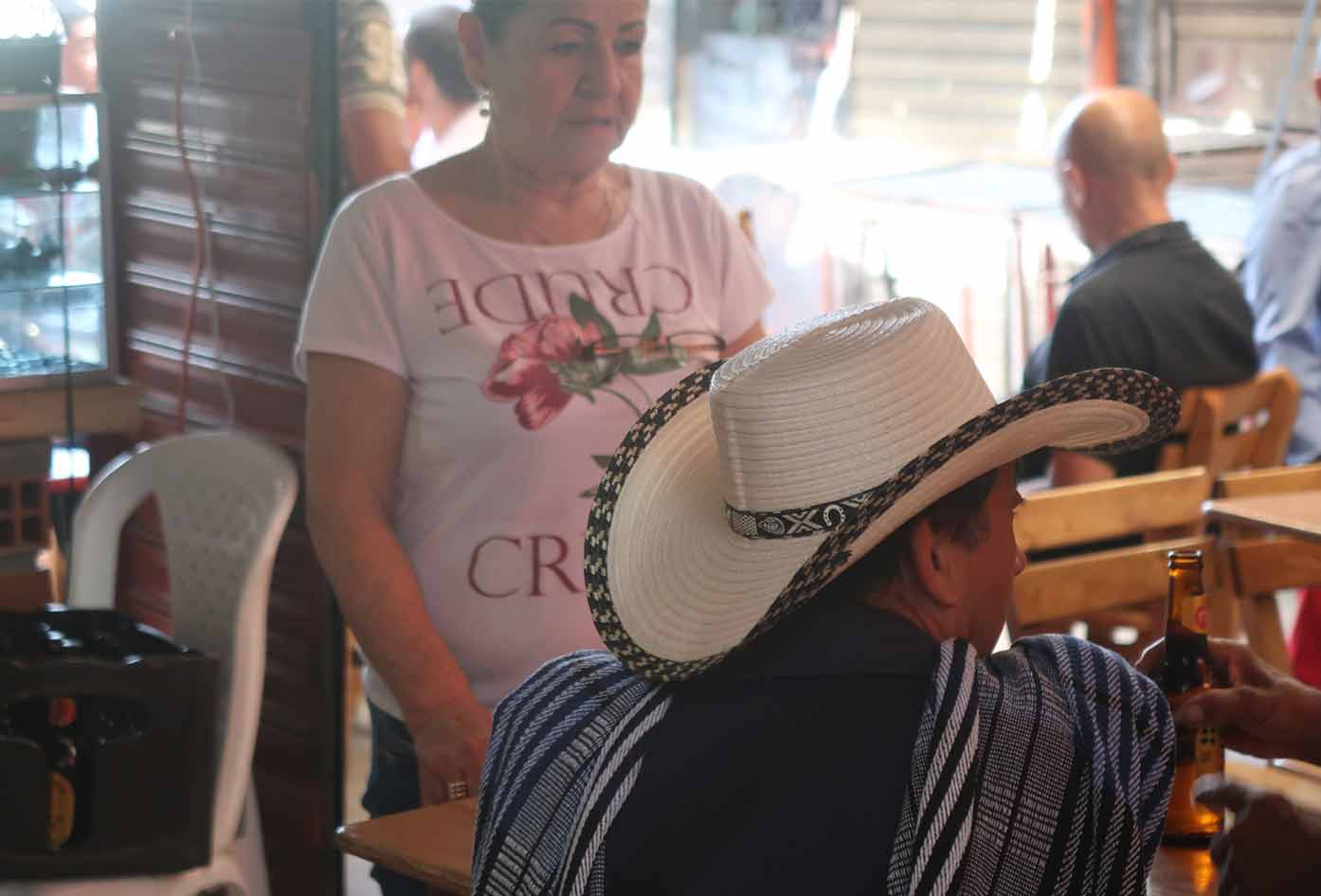 Colombian Spanish is popular among language learners because it's considered by many to be the easiest accent to learn and understand.
When people say this, they're mostly talking about the capital, Bogotá, where people have a very clear pronunciation.
However, there's a lot more to Colombian Spanish than that!
Colombian Spanish
As you may well already know, given that Colombia is an uber-multicultural country, there's a great variety of Colombian dialects.
If you're interested in learning Colombian Spanish, you should know more about how rich it is and this page 100% will help you with that!
What Language Do Colombians Speak?
The main language Colombians speak, is Spanish, since it's how 99.5% of the population communicates on a daily basis.
However, there are many other languages spoken in the country; 65 of those languages are indigenous languages of the Americas.
There are known as Amerindian languages, which can be divided into 12 language families, including Tupian and Cariban, among others.
Additionally, Colombian Spanish can be divided into many different dialects, which we'll discuss later on.
These dialects vary from region to region and they have different accents and phonology.
All this to say that Colombian Spanish is incredibly rich and diverse, which makes it very interesting.
Why Learn Colombian Spanish?
It's a great idea to learn Colombian Spanish for many reasons.
One of the great facts about Colombia is that it's a country with the second-highest number of native speakers. So that's great news if you plan to travel and immerse yourself.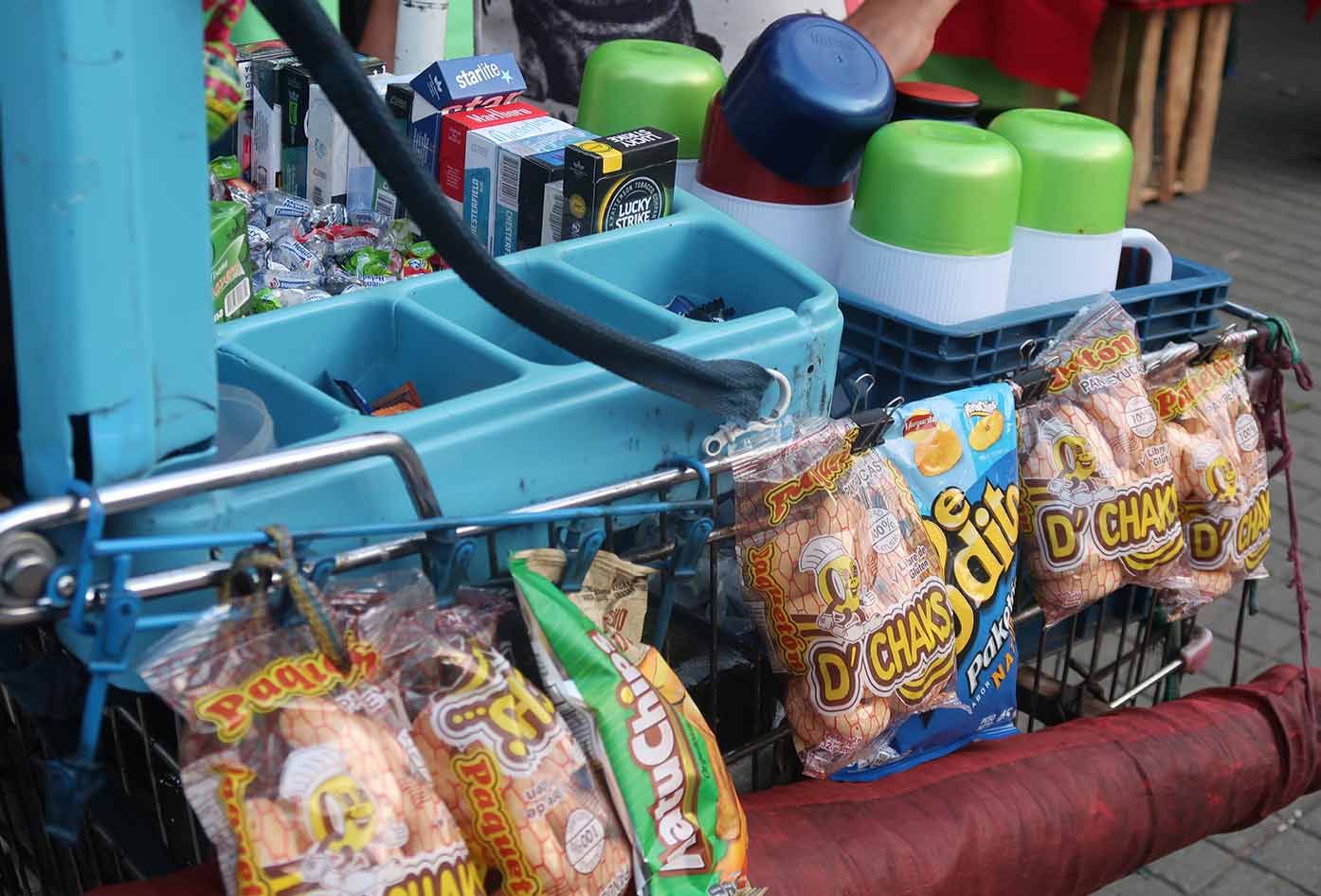 You'll also be exposed to different accents and dialects, some of which are slow and super clear, making it easier for learners to soak up the language.
Another great thing about Colombian Spanish is that most people there practice super clear pronunciation and their vocabulary is rich.
The language is a lot more influenced by pre-colonial and native national languages, which makes it that much more interesting.
Dialects Spoken in Colombia
Dialects are particular forms of a language that are specific to a region or a social group. This can apply to certain words and phrases, too.
In other words, it refers to the different accents you can find in different regions of a country.
For example, even the meaning of vaina can change depending not only on the region you find yourself in, but also with the context.
Accents in Spanish vary greatly, so let's explore some of the Colombian dialects and learn a bit about them.
1. Rolo Dialect
Rolo, also known as Bogotano, is common in the capital, Bogotá.
This is one of the easiest dialects for Spanish learners to understand.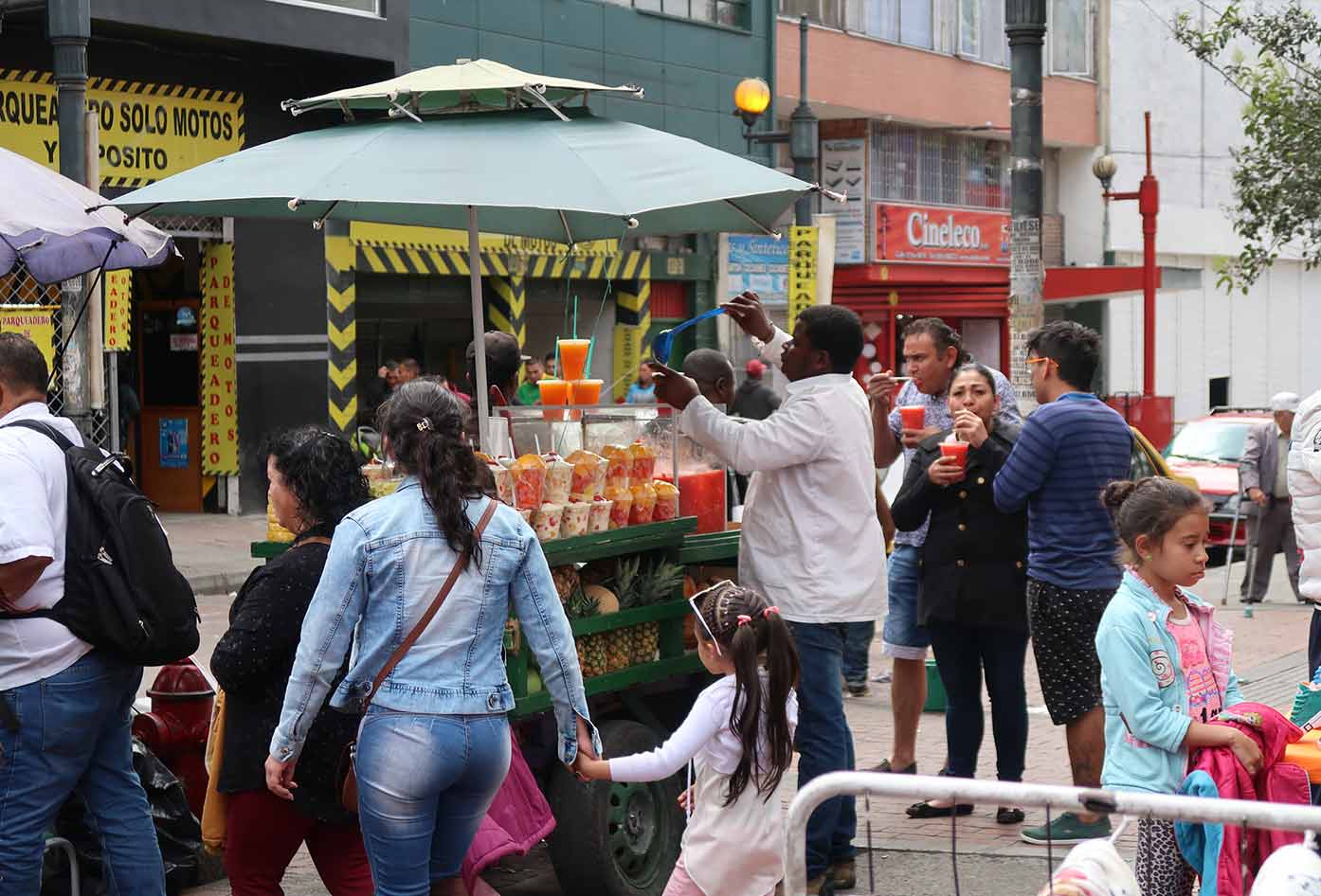 Rolos use the pronoun "usted" very frequently among friends and family, they're also very polite, and they pronounce every letter clearly, which is why it's such an easy accent to learn.
This is the most neutral dialect in Colombian Spanish, so it's the most common one.
🗣️"Chino, ¿me presta un libro, por favor?" / "Dude, can I please borrow a book?"
Chino is used to refer to anyone and it's a common slang.
2. Costeño Dialect
Costeño, also known as Caribeño, is common in northern coastal areas and the Caribbean region of the country.
One of the most defining characteristics of this Colombian dialect is the aspiration of the S at the end of a syllable.
For example, the word "costa" (coast), is pronounced [ˈkohta].
They also tend to skip the D in words that en in -ADO, so they say "pesca'o" instead of "pescado" (fish). They speak very quickly and they shorten words often.
🗣️"Bacano, nos pillamos ahí." / "Cool, I'll see you there."
3. Paisa Dialect
Paisa is a Colombian dialect common to the area around Antioquia, which is very close to Medellín. The Paisa accent is quick and soft.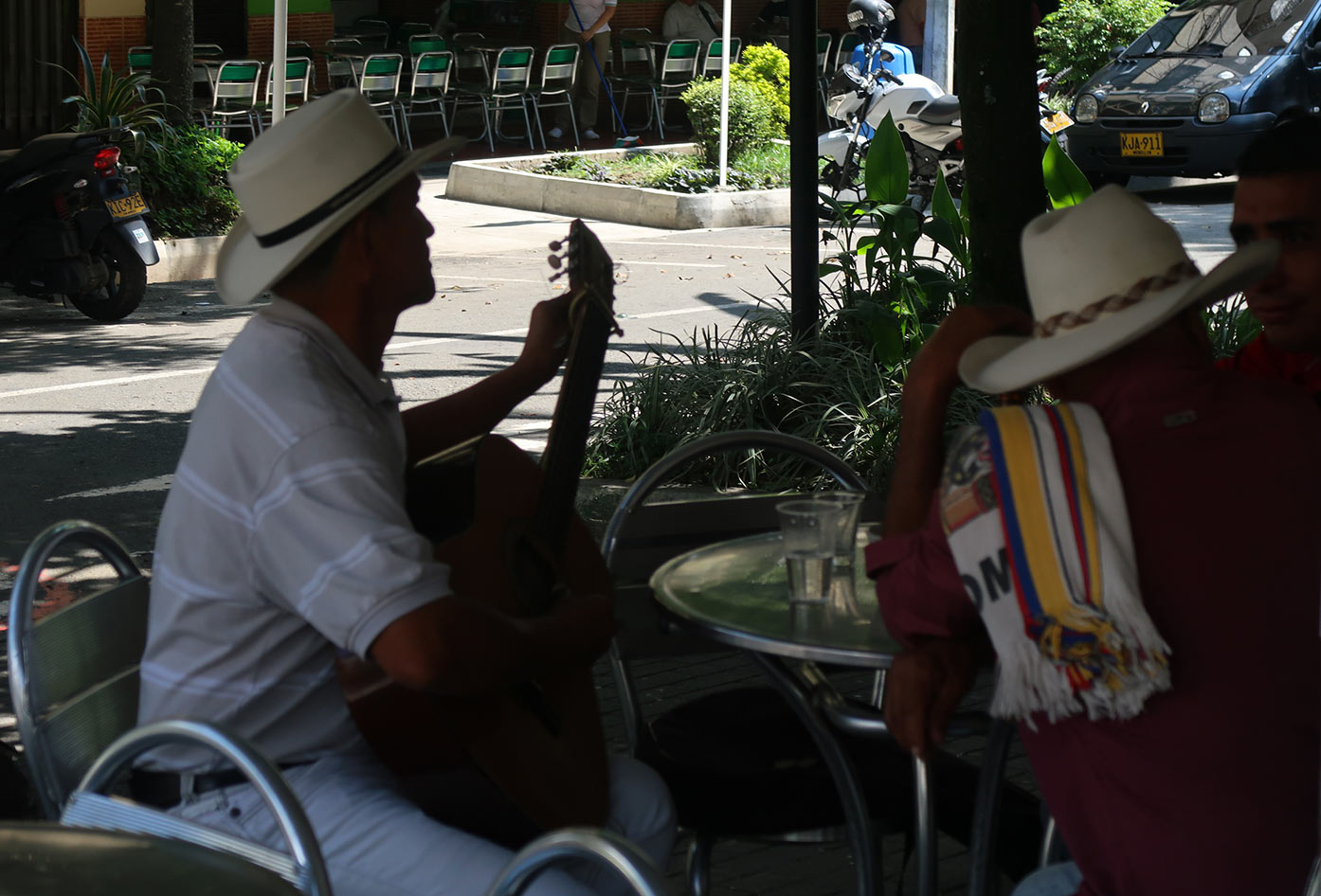 One of the most distinguishable characteristics is the voseo, meaning they use "vos" instead of "tú", and phrasal intonation, which makes it a singsong accent. Learn more about Paisa culture on this blog.
🗣️"¿Quiubo, parce?" / "What's up, dude?"
4. Caleño Dialect
Caleño, also known as Valluno, is common in the valley of the Cauca River and it's similar to Paisa because they also use voseo and they like their slang.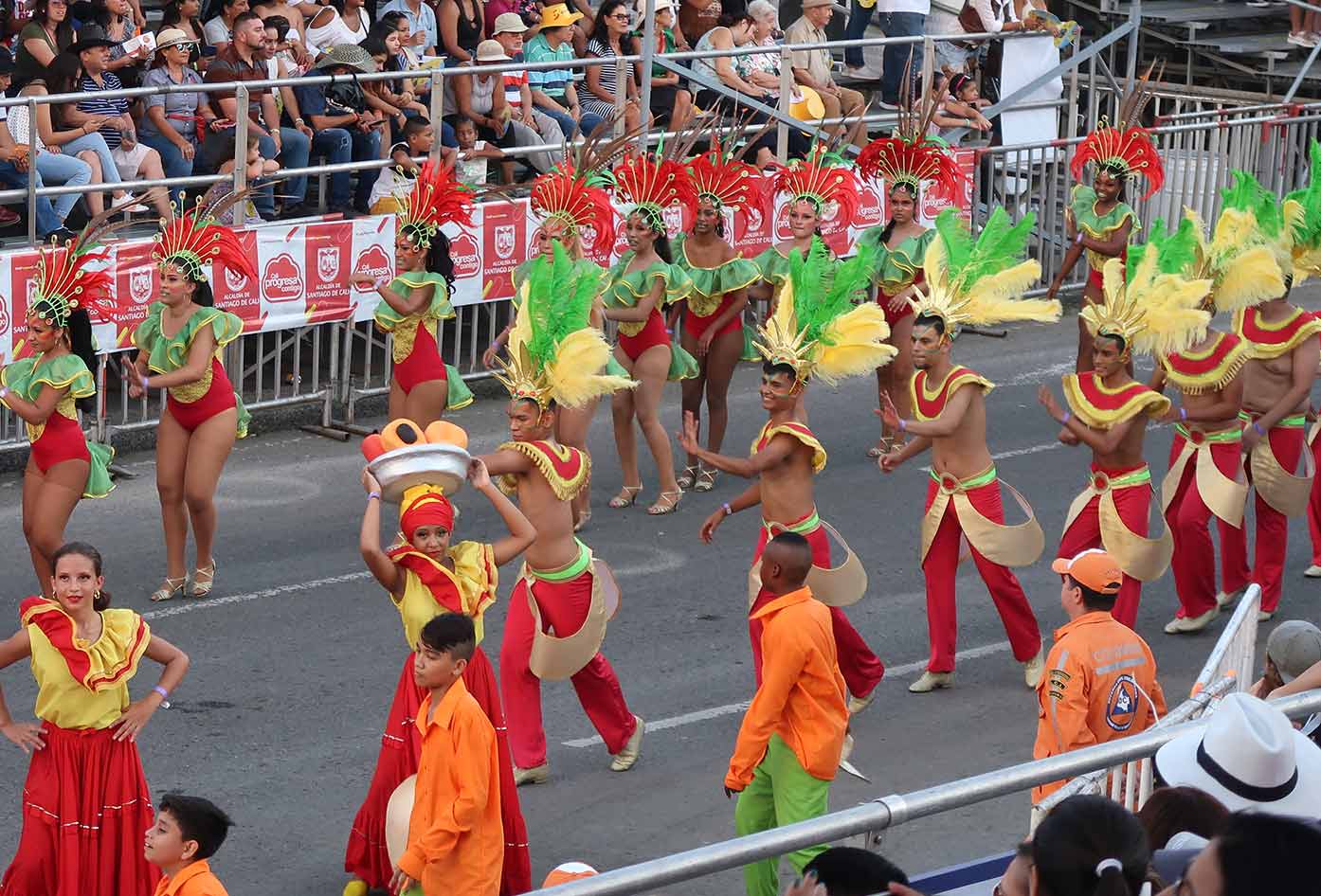 The most notable feature is that they change the S sound for an H sound, so they say "nehesitar" instead of "necesitar" (to need).
They also tend to change the N sound at the end of sentences for an M sound.
🗣️"¿Vaj a ir?" / "Are you going?"
5. Santandereano Dialect
Santandereano is a Colombian dialect common to the city of Santander. They're known for using the pronoun "usted" instead of "tú" in both formal and informal situations.
They sound a bit rough and it's an accent that makes them sound angry as well.
🗣️"Está deli este amasijo" / "This cake is delicious"
6. Chocoano Dialect
Chocoano is a Colombian dialect common to the Pacific coast of the country and its rhythm and intonation has some African influence.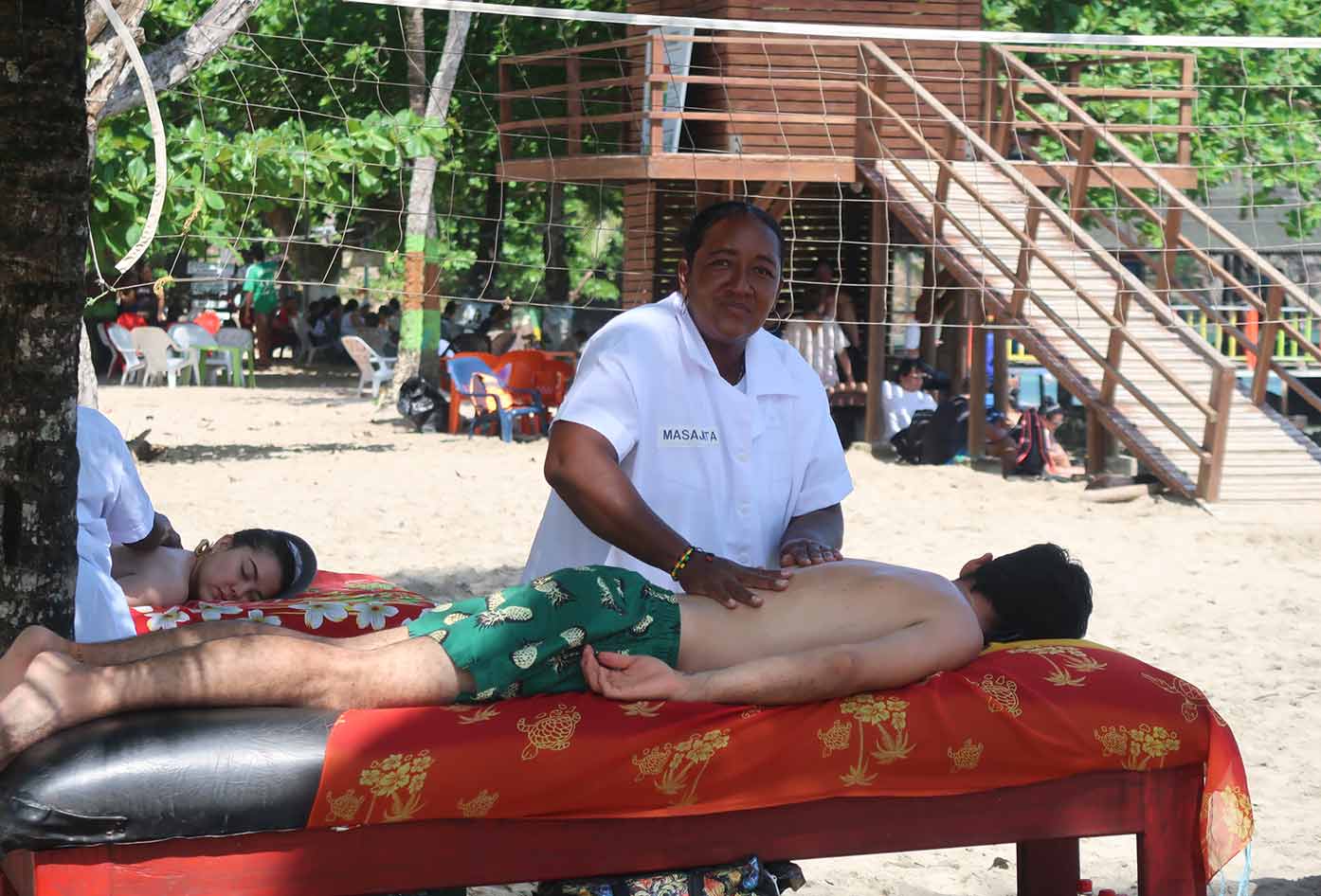 It's similar to Costeño because they also omit the S at the end of a syllable or pronounce it as an H.
🗣️"Los viernes se parcha uno con los amigos." / "On Fridays we hang out with friends."
7. Cundiboyacense Dialect
Cundiboyacanse is common to Cundinamarca and Boyacá, which is the central-northeastern part of Colombia.
The main characteristic of this Colombian dialect is the use of "sumercé", the shortened version of "su merced" (your grace) a phrase they use quite a bit in Colombia as a sign of respect.
🗣️"Sumercé, ¿le puedo ayudar en algo?" / "Your grace, can I help you with something?"
8. Opita Dialect
Also known as Tolimense, this Colombian dialect is common to Tolima and Huila. The accent has a slow tempo and a unique intonation.
They're also known for changing common hiatuses to dipthongs, so they say "peliar" instead of "pelear" (fight).
🗣️"Es priocupante que se pongan a peliar." / "It's worrisome that you get in a fight."
9. Llanero Dialect
Llanero is a Colombian dialect that's common to the eastern Andes region and it's spoken throughout the plains.
This dialect is known for integrating Indigenous terms, replacing S sounds with the sound of a soft H, and they're a fan of making word compositions.
🗣️"Ji jeñol." (Sí, señor) / "Yes, sir."
10. Insular Dialect
Insular is another Colombian dialect and it's common in the islands of Santa Catalina, San Andres and Providencia.
It's a combination of Costeño and British English, which is why they pronounce the syllable-final R as well as the flap [ɾ], trill [r], and lateral [l] as an alveolar approximant [ɹ].
11. Pastuso Dialect
Last but not least, the Pastuso dialect is common to Nariño, located in the southwest of Colombia.
It's known for its use of indigenous words from the Quechua language and the R is assibilated, so it's more like a hissing sound than an R sound.
Common Colombian Phrases
To get you started with Colombian Spanish, here are some of the most common phrases:
"¿Qué más?" – Translates to "what else?" but it means "what's up?" or "how's it going?"

Man or vieja – Translates to man and woman, respectively, and it's informal.

Parce or Parcero/a – It's slang word and it means "friend" or "dude".

Bacano – It's a slang and it means something's either cool or really good.

"¡Qué chimba!" – Translates to "That's awesome!"

"A la orden" – Translates to "at your service" or "you're welcome" and it's very common.

"¡De una!" – Means "yes, absolutely!" and it's an enthusiastic way to accept an invitation.

"A lo bien" – Literally translates to "at the good" but it means seriously or really.

"¡Qué pena con usted!" – Is a common way of saying "sorry" but in more informal situations such as bumping on someone on the street or being late. Don't use it to express real remorse.
With these common Colombian phrases you may notice that they incorporate some Colombian slang words and other accents.
This is a part of what makes it fun to converse with native speakers for most people learning Spanish.
How to Get a Colombian Accent?
There are many ways you can work on a Colombian accent, but first, you need to choose the kind of dialect you want to learn.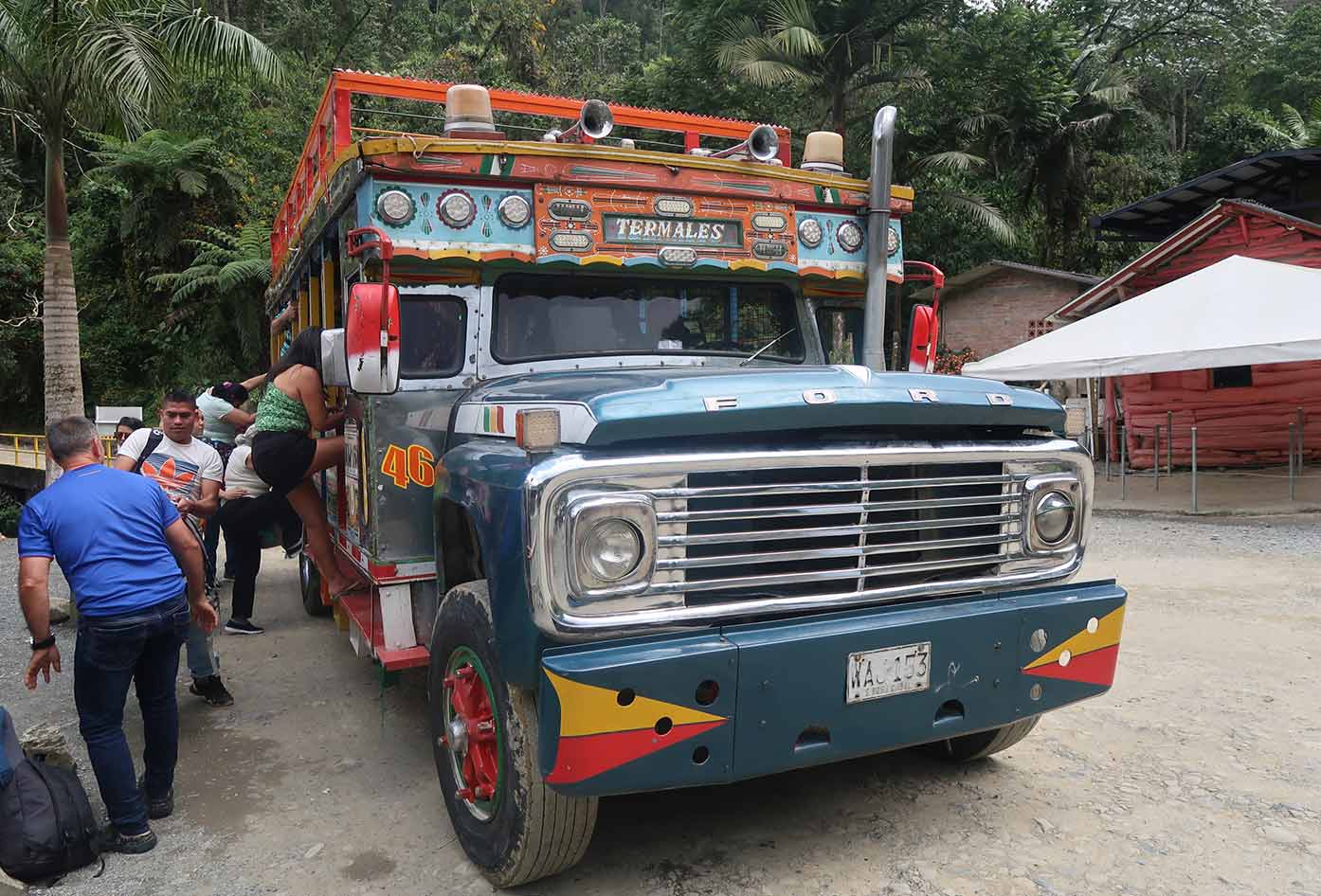 Refer back to this list and once you decide, here's what you can do to learn it:
1. Travel to Colombia
Traveling to Colombia is the easiest way to pick up the Colombian accent you're interested in.
Not only is Colombia one of the cheapest Spanish speaking countries to visit, immersion will make it easy.
So if you visit a city like Medellin where the dialect is relatively easy to follow, you'll soak up the Spanish like a sponge!
2. Learn Slang
If you want to have a better Colombian accent, you need to learn the slang that's common in the dialect you're interested in. Memorize the words and learn how to use them naturally.
3. Listen and Repeat
Practice makes perfect and if you want to learn a Colombian accent, you want to listen to locals and repeat until you learn to replicate the sounds and inflections they naturally use.
4. Master the Sounds of Vowels and Consonants
Mastering the sounds of vowels and consonants will allow you to imitate the Colombian accent a lot better.
You want to make sure you have these sounds completely integrated into your speech, so focus on that.
Colombian Spanish: Final Words
There's no denying Colombian Spanish is rich and varied. It's a diverse language and it has plenty of accents to discover and learn.
For beginners, Colombian Spanish is one of the most accessible ways to start learning, particularly with the Rolo dialect, because it's so clear and easy to understand.
It's no surprise that so many people gravitate towards Colombia to learn Spanish or continue their education.
Plus, it's a beautiful country full of wonders, rich in culture, and with some of the most welcoming locals, you'll ever meet.
Read more of my Colombia travel blogs to learn more about Latin American Spanish and Colombian culture.
📌 Like this article? Pin it…
Did this article help you learn more about Colombian Spanish?
💬 Leave a nice comment or let's start a conversation below!
---
"Dear friend! Some links in this post contain affiliate links. Meaning, if you click through and make a purchase, book a hostel or sign up for a tour, I may earn a small commission at no additional cost to you. Your support means a lot and helps me to keep traveling and maintaining the quality of this site for you."