Are you interested in learning about Colombian coffee?
After traveling around the country I began to see exactly why Colombia has its unbridled reputation for producing good coffee.
This reputation is not entirely unjustified! A trip around the coffee axis in Colombia, or one of the coffee towns will start to show you why.
Colombian Coffee
Indeed, much of the country's coffee is "good" in the sense that it produces a balanced, richly flavored, and an aromatic mug full.
However, not all Colombian Coffee is classed as the best coffee in the world, and you definitely need to know what to look out for!
History of Coffee in Colombia
Coffee was first brought to Colombia in the early 1700s by none other than Jesuit priests who arrived with Spanish settlers.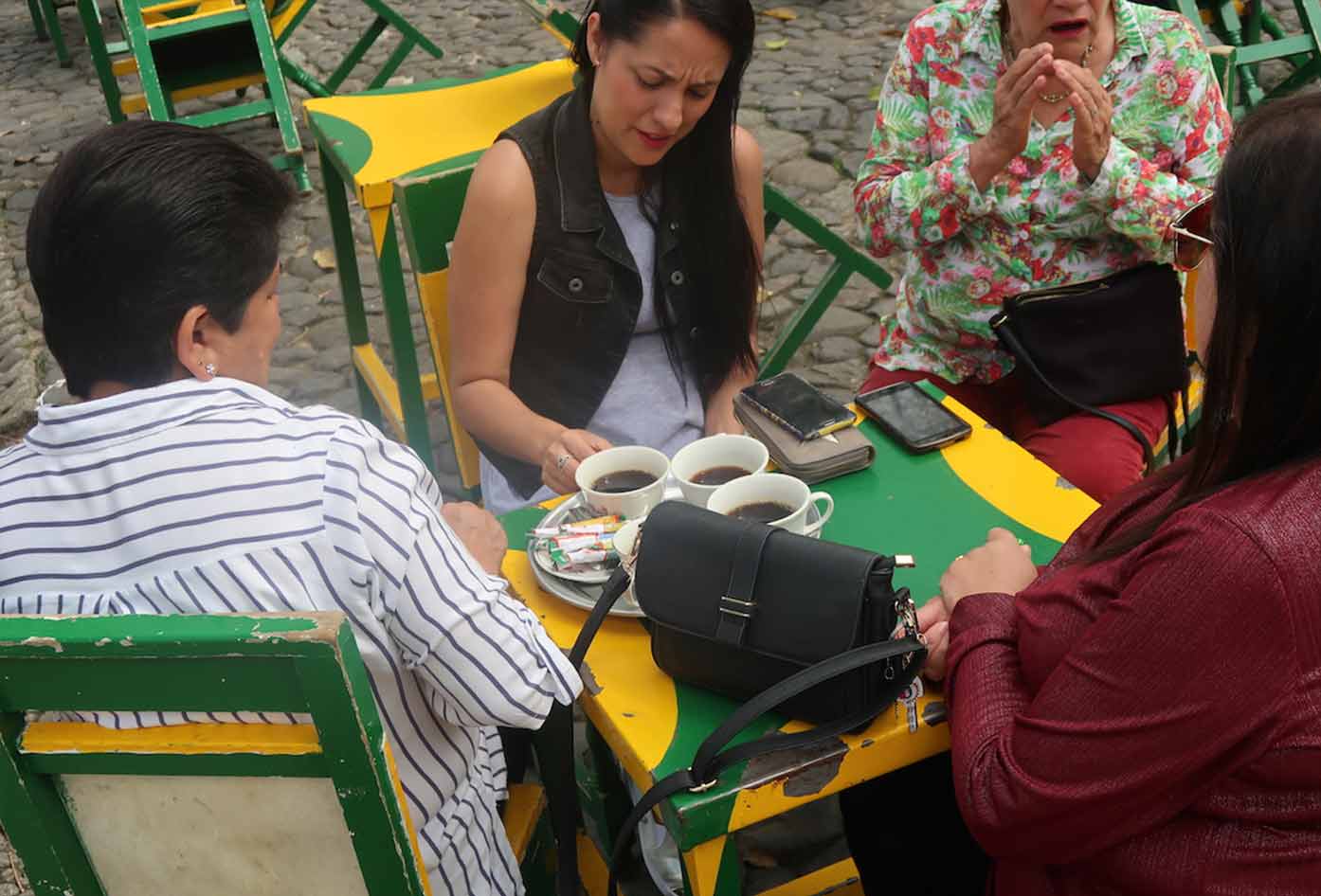 Unlike the origins of coffee being Ethiopian/Middle Eastern! It was the Europeans that brought coffee to this region.
In fact, the first crops were harvested in Northeast Colombia, but coffee was quickly adopted across the nation by small family farms.
The first commercial coffee export didn't occur until the early 1800s.
That first shipment of a humble 100 bags of green coffee (that weighed around 60kg each), was the first of what'd become a major industry.
As coffee consumption grew rapidly in The United States, Germany, and France in the mid-1800s, so did Colombia's coffee production.
A lot of Italian coffee came from this region until the costs rose too high and they swapped for African Robusta, a common bean for espresso.
Colombian Coffee Exports
Back to Colombia.. the land of Tinto and arabica beans!
The growing industry hit a brief decline in the late 19th century as civil war broke out in Colombia called The Thousand Days War.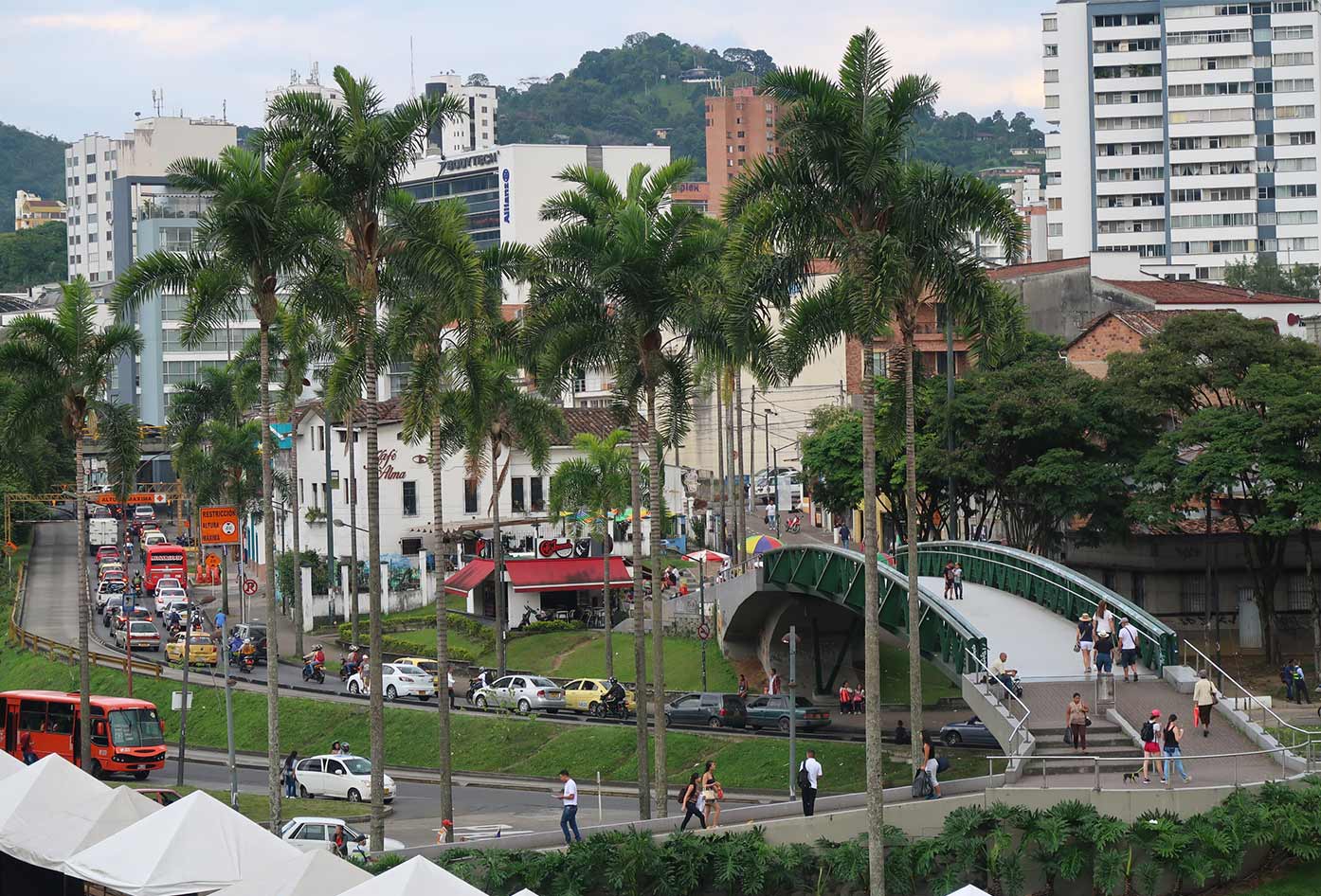 The fighting, along with a lull in international coffee prices, forced many plantation owners to split up farmland among workers, sprucing an age of farm autonomy.
In the early 1900s, the now peaceful Colombia created a logistics system that enabled rural, small-estate farmers to export their coffee more efficiently. Let's look deeper into the coffee federation later!
It started a new age of growth and gave those newer farmers a way to keep producing. This was before FairTrade became the norm!
Geography and Climate
As you may guess, Colombia is known for many other things but when it comes to uniqueness, what makes Colombian coffee special?
Much is to do with the geography and climate of the coffee-growing regions.
See these facts about Colombian coffee below:
Colombia is the world's largest producer of premium quality semi-washed arabica beans.
There are half a million coffee farmers in Colombia.
Colombia produces about 12% of the coffee in the world, fourth after Brazil, Vietnam and Indonesia.
The main arabica coffee beans grown in Colombia are the popular Bourbon, Typica, Caturra, and Maragogype.
Colombia coffee grows at altitudes from 1,000 to 2,000 metres, accounting for the coffee's beloved acidity.
Coffee is harvested between October and December, and then again between April and May, a cycle unique to Colombia thanks to the country sitting on the equator.
Colombian coffee beans are graded according to bean size (either Excelso or Supremo) rather than altitude.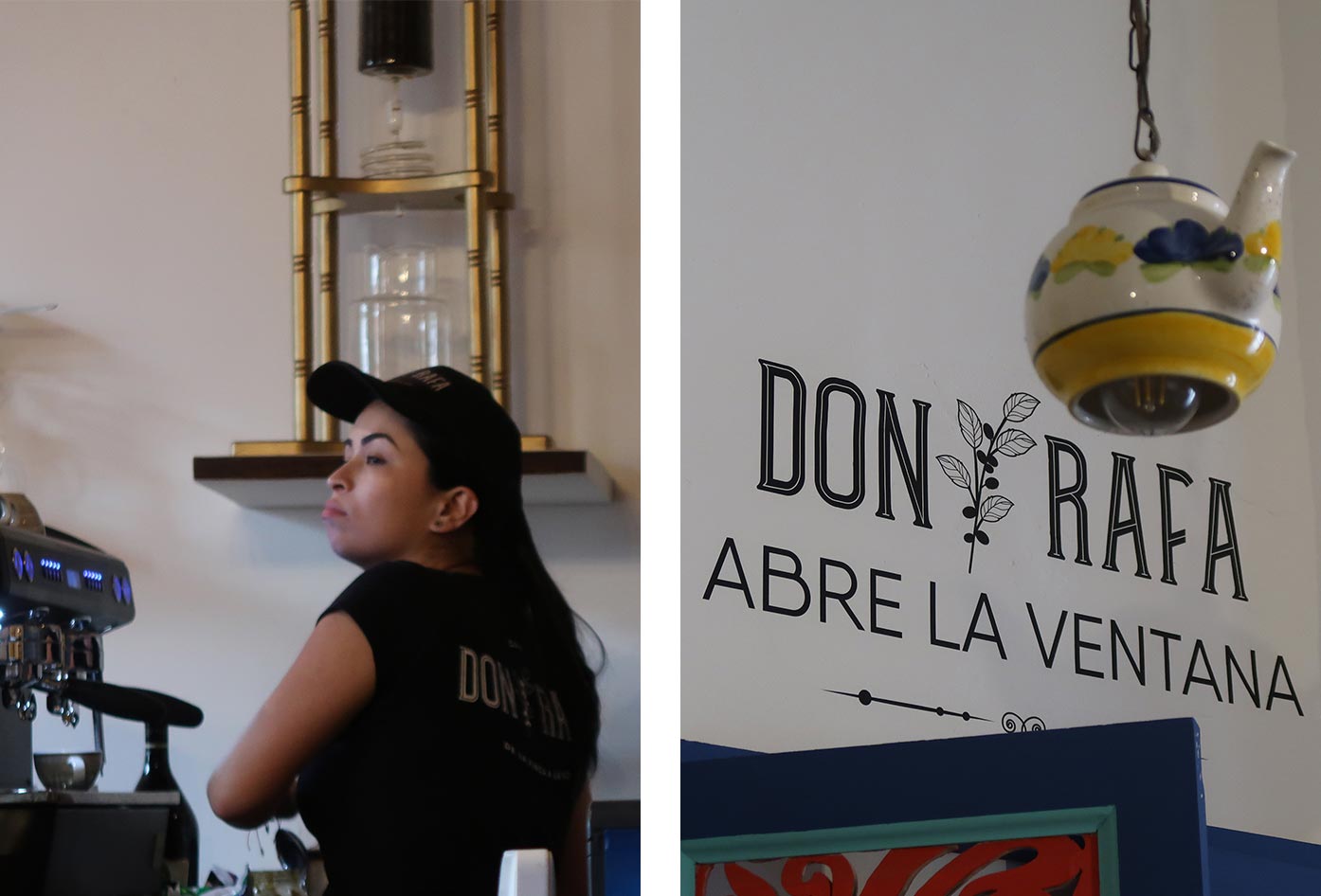 This is also the case with most Central American and South American coffees. The best Colombian beans, however, cannot easily be defined. Most beans are not exported and stay in the country.
Coffee growing regions include:
Nariño
Cauca
Meta
Huila
Tolima
Quindio
Caldas
Risaralda
Antioquia
Valle
Cundinamarca
Boyacá
Santander & Norte de Santander
This is why when you say "Colombian coffee", it's more of an anachronism nowadays.
One particular favorite of mine is found in the Suarez district in the northern part of Cauca, where you'll find beans with good balance hallmarked by dark fruit flavors and chocolate fragrance.
Not to mention, my short but sweet visits to coffee-producing towns such as Jerico in South West Antioquia were amongst some of my favorite places to sample Colombia's best coffee beans.
Growing and Harvesting Process
It is estimated that there are over 500,000 coffee-producing farmers in the whole country and the number is rising rather than falling.
Most of them are still small and rurally located, though decent infrastructure gives them a way to get their crops to market.
A significant portion of Colombian coffee stays in the country, but the annual export for the nation is between 11 and 13 million bags.
Colombian coffee comes almost exclusively from arabica cultivars.
This is because the volcanic soil, annual rainfall, and high altitudes of 900–2,000 meters of the main coffee-producing regions provide an ideal environment for arabicas.
Types of Colombian Coffee
Coffee is grown in the western parts of the country throughout the three mountain ranges running parallel to the Pacific coast.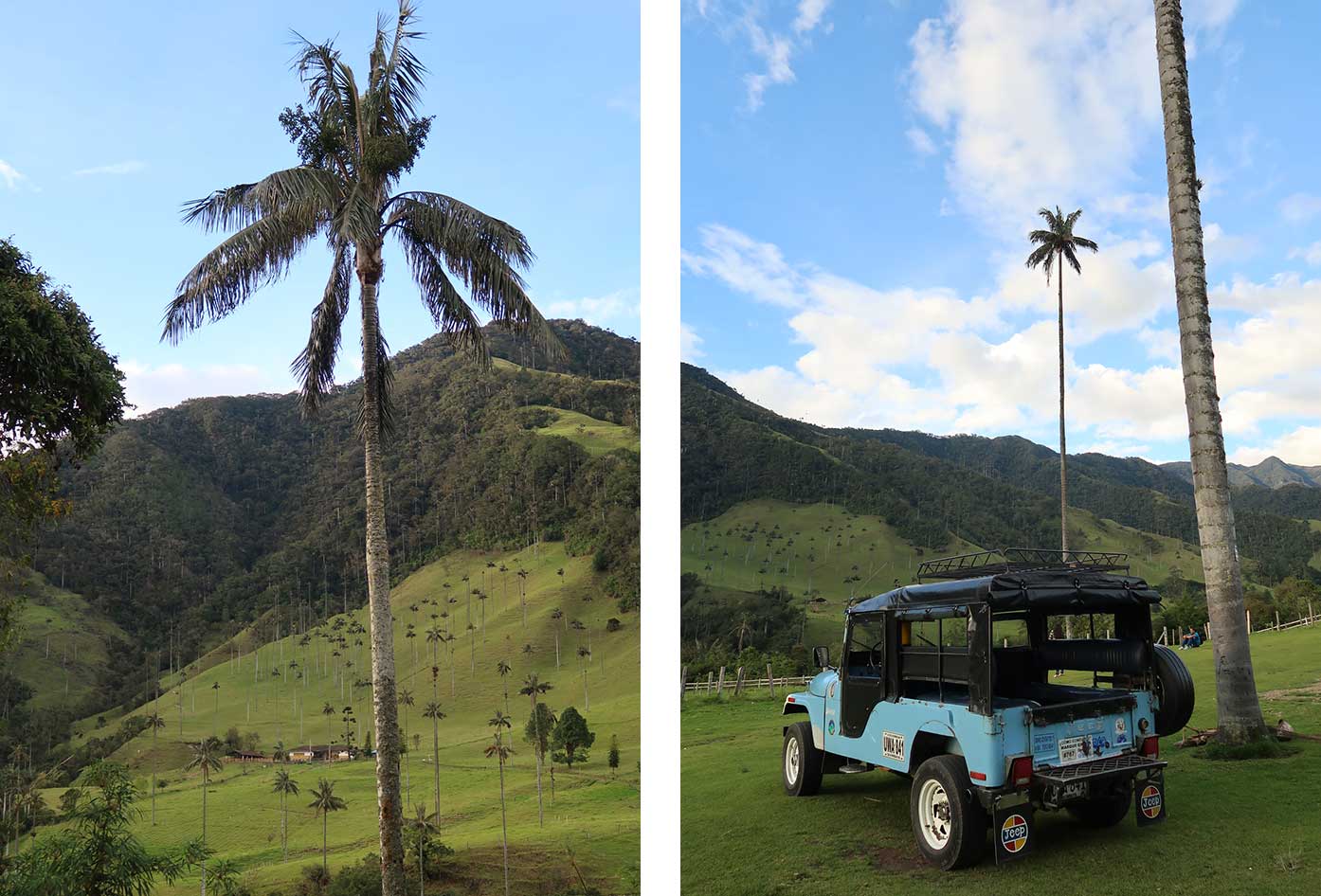 Typical harvest times are at two parts of the year: March-June and September-December. I spent time in Salento learning about Coffee.
Colombia's 22 coffee growing regions can be divided into northern, central, and southern ones.
Most of the coffee harvest is produced in the central and southern areas, while the main areas for organic production are the north and the south where the soil is naturally favorable to coffee farming.
Organic production only accounts for a few percent of the total, but its volume is growing strongly, incentivized by the global demand.
As mentioned earlier, Colombia is one of the few coffee producing countries with two harvests a year: one in the autumn and the other in the spring. With two harvests there are fresh beans all year round.
Colombia's Coffee Region
Have you ever heard about the National Coffee Growers Federation of Colombia and Colombia's Coffee region AKA the Coffee Axis?
Through an extensive network of cooperatives, Key allies are the brainchild of the 'Federacion de Cafeteros' that makes many guarantees to coffee producers.
I went to visit a coffee farm in Jardin to learn about all about this ecosystem and the lifecycle of a Colombian coffee bean.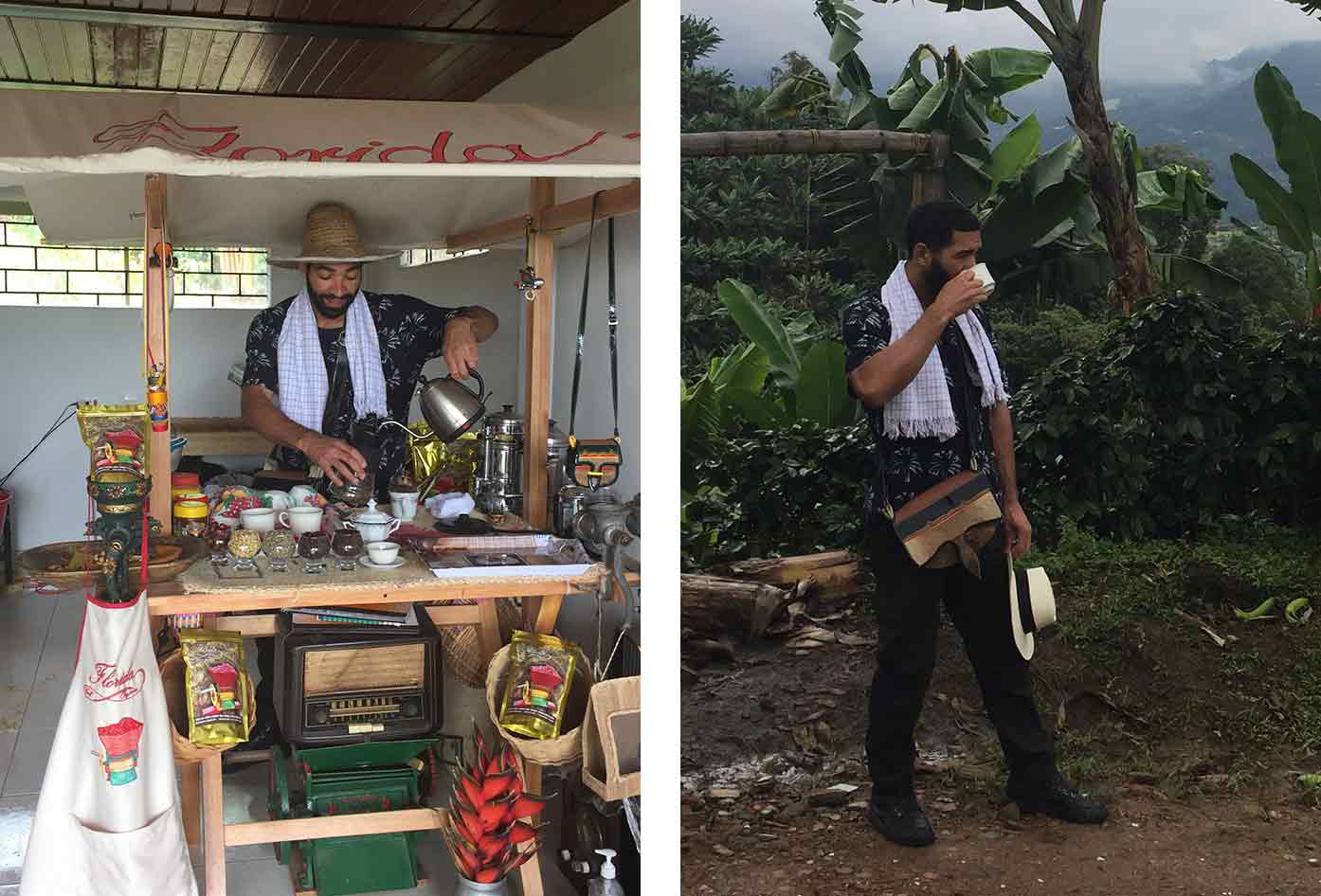 The guarantees include the permanent purchase of their coffee at the best base market price, transparency, cash payments, and other promises that incentivize growing production of farming.
This benefits farmers as well as their communities. Thanks to the Federation, the coffee farmers in all different regions of Colombia have at least some level of job security and a future.
Colombian Coffee: Final Words
If you ever purchase imported Colombian coffee beans, you are never receiving the full scope of what this one country churns out.
There are multiple methods of growing, south and north of the equator, differing farming methods.
The biggest difference is that you could have two different Colombian coffees that taste completely different!
Unlike Jamaican Blue Mountain, you never know what you're going to get. It's for this reason that the best Colombian coffee can only be experienced in the country itself.
To understand more about coffee culture in Colombia and experience the best that the country has to offer why not book a trip today?
📌 Like this article? Pin it…
Have you tried any Colombian coffee yet?
💬 Leave an inspiring comment or let's start a conversation below!
---
"Dear friend! Some links in this post contain affiliate links. Meaning, if you click through and make a purchase, book a hostel or sign up for a tour, I may earn a small commission at no additional cost to you. Your support means a lot and helps me to keep traveling and maintaining the quality of this site for you."