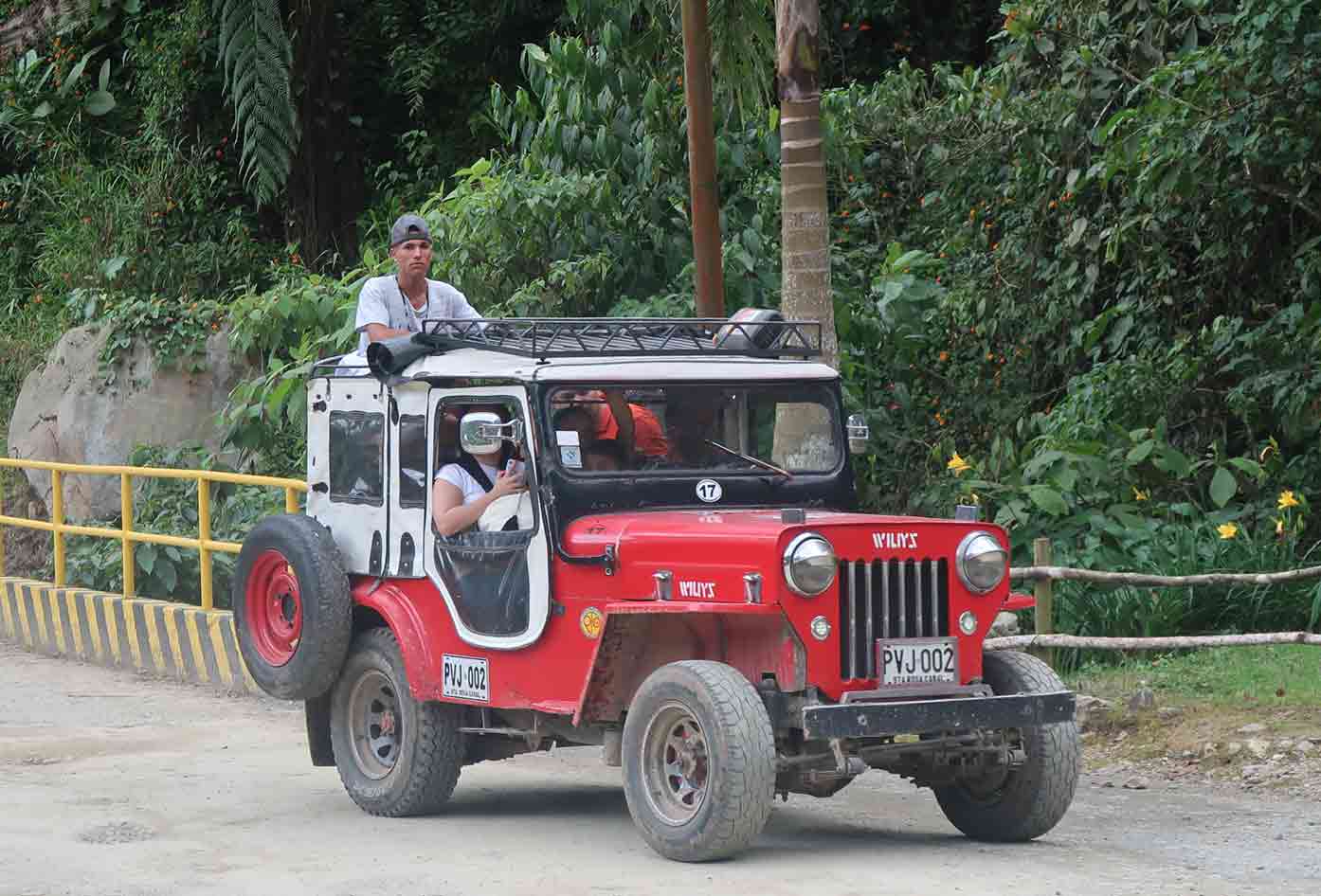 Are you looking to visit the best tourist attractions in Colombia?
There are endless things to do and see in Colombia and based on what region you are in the tourist attraction can change dramatically.
Whether you are on the lookout for off-the-beaten-path destinations, unspoiled beaches, or age-old culture and traditions Colombia has it all.
Read below to learn more about what you can do here, and how to make the most of a trip to the real heart of South America.
Colombia Tourist Attractions
This guide shows a mixture of tourist destinations in Colombia that take into account the diversity of experiences rather than the location.
Why plan a trip to Colombia?
If you've not yet arrived, or still planning a trip to Colombia you'll want to get a better idea of which places are worth your precious time.
With hipster cities such as Bogota and the eternal spring of Medellin you'll find that urban life is more welcoming than ever before.
As wonderful as it is, let's forget Brazil (just for a second) Colombia is actually home to one of the world's biggest carnivals.
With paradise islands such as San Andres and Providencia you can find the home to the third-largest coral reef system on Earth.
Doing the Cuidad Perdida trek through the Sierra Nevada mountain range to see the Teyuna archaeological site makes Macchu Picchu and Chichén Itzá look less mystical than you first imagined.
With romantic getaways in the Walled City of Cartagena you can explore one of the most exquisite colonial cities in Latin America.
Colombia Tourist Attractions
If you are only just reading about Colombia for the first time you'll want to know whether or not it is worth your time coming here.
Let's see if these places to visit inspire you to book a trip to Colombia over other countries in Latin America that you may have considered.
Tayrona Park
Explore the natural beauty and wildlife of this iconic park.
Tayrona National Park was established in 1969 to protect the ecology and bring awareness to the cultural significance of archaeology.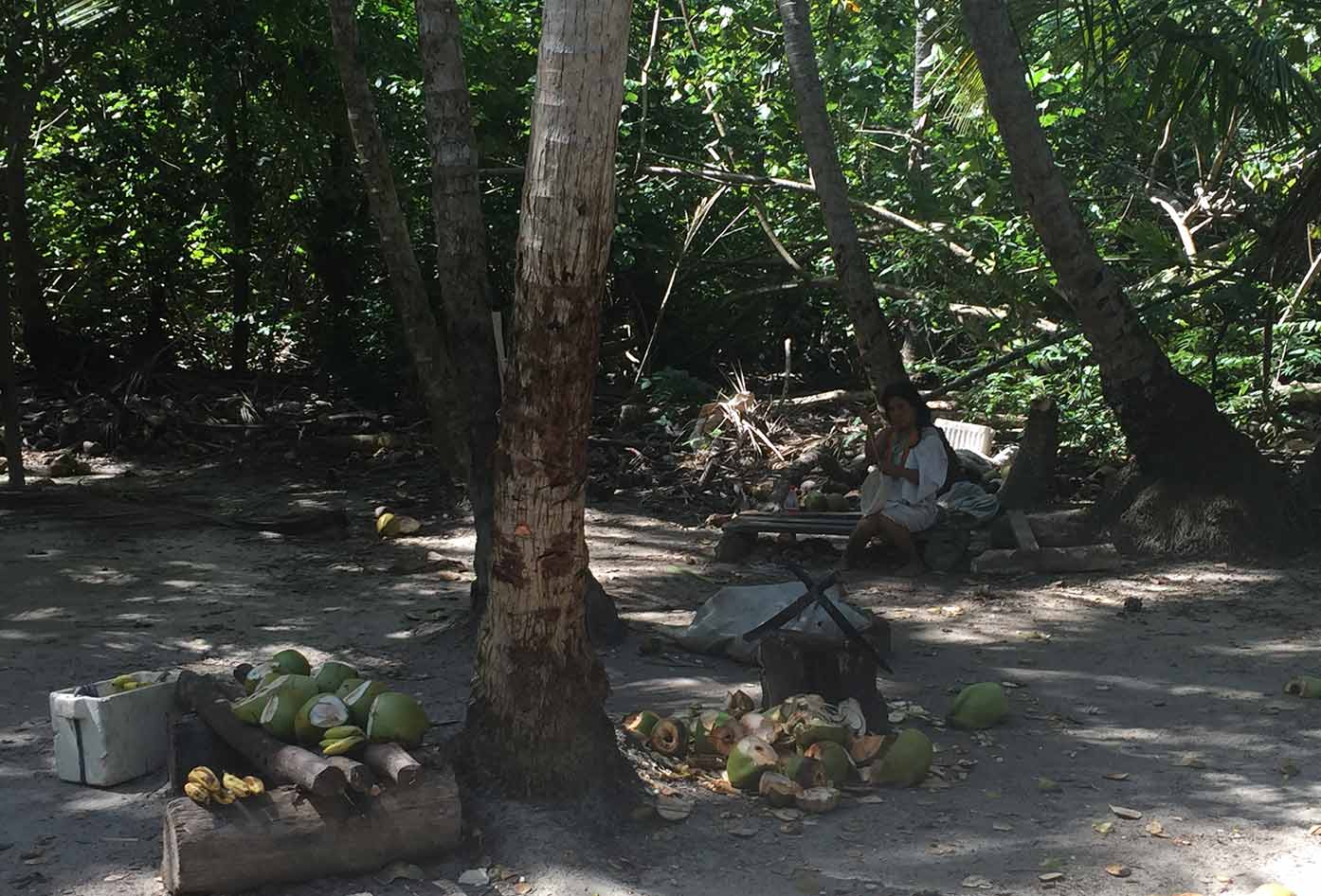 Descendants of several tribal groups still live in small groups within the park and maintain their cultural traditions.
Here you'll experience diverse landscapes, tropical rainforests, and the Caribbean Sea all within the Sierra Nevada mountain range.
💡 Smart Travel Tip
The park's tremendously unique biodiversity includes hundreds of different species of coral, fish, reptiles, amphibians, and the endemic cotton-top tamarin monkey.
Why not do the Ciudad Perdida hike where you'll see the ancient ruins of the Tairona people who built the city over a thousand years ago?
The Parks' reputation as a travelers' oasis draws thousands of new visitors each year.
Rosario Islands
If you're looking for the best beaches in Colombia, and your budget permits, then you must check out the Rosario Islands from Cartagena.
While backpacking Colombia, you'll find there are around 27 islands in the Mar Caribe to be discovered.
The Rosario Islands are reminiscent of other tropical paradises you'll find in the Caribbean. If you're into scuba diving, this is the place to be.
Some of the better islands you'll find are:
Isla del sol
Gente Del Mar
Isla encanto
Fenix beach
Be prepared for a full day as it takes about 1h 30m to get to the Rosario Islands from mainland Cartagena.
See the beach clubs for a more tranquil experience. There are many vendors on public beaches, which can get annoying when relaxing.
Minca
In order for me to make this Colombia's best travel guide, I have to mention Minca, which is located in the highlands of the country.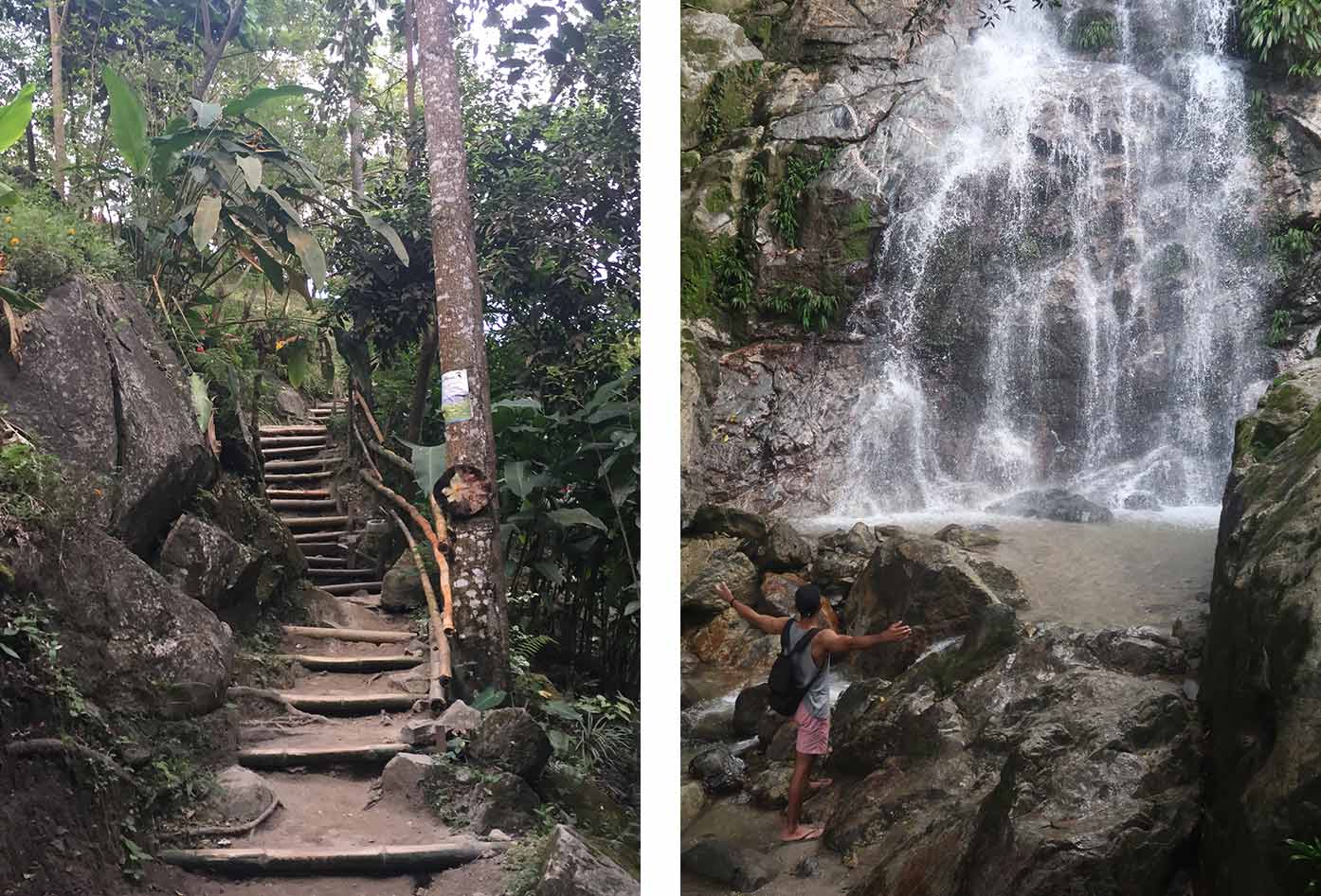 See Minca as a great location for anyone interested in nature and exploring nature reserves, parks, and other protected areas.
Minca is a popular spot to visit from Santa Marta and only takes 45 minutes. Locals say that Minca is a small village with a big story.
Minca is tranquil place where you can enjoy hikes to waterfalls. It also serves as a gateway to the Sierra Nevada mountains and Taganga on the coastline.
It's no secret; Minca is the home to some of Colombia's best Cacao. I recommend a visit to one of the Cacao farms and taste for yourself.
You can learn about both cacao and coffee via the fully guided tours on offer, some of which also include accommodation, for example, Mundo Nuevo where I stayed.
Jardin
If you're in Medellin for more than a few days, you must go to Jardin. You'll find everything you could hope for in a small Colombian town.
Great coffee, colorful architecture, inviting and friendly environment, and you can even go hiking to a nearby waterfall.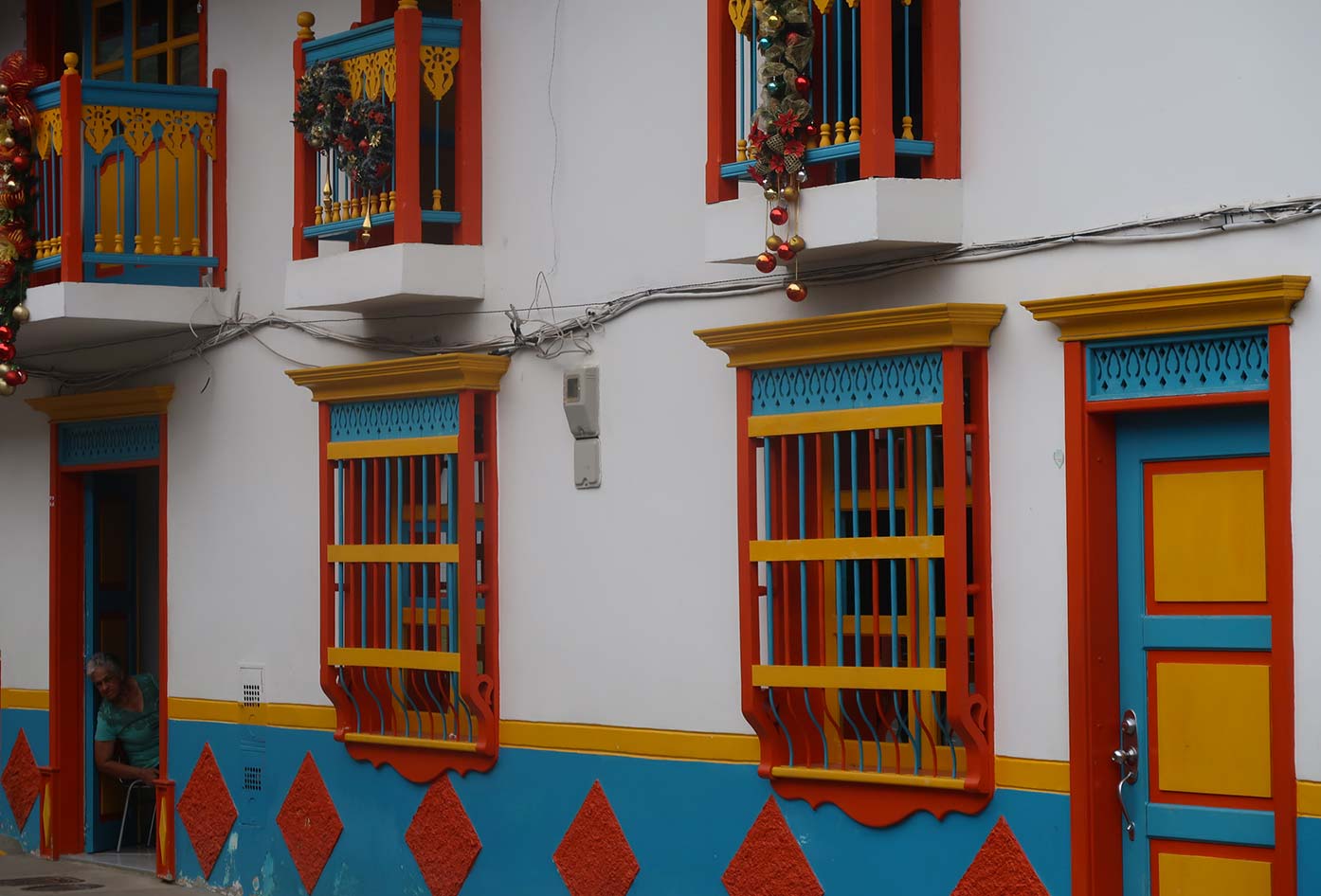 Two popular activities to do in Jardin are horse riding or hiking along the mountainside trail to the hidden Cueva del Esplendor.
Jardin is definitely a place you must see in Colombia if you love nature and adventure. See this Jardin travel guide for more essential tips.
Santa Fe de Antioquia
Santa Fe de Antioquia is yet another pueblo you can visit on a day trip from Medellin that allow you to see a different Antioquian lifestyle.
Known for it's Tamarindo candies amongst other little treats you'll find sold on the street and in the open market stalls.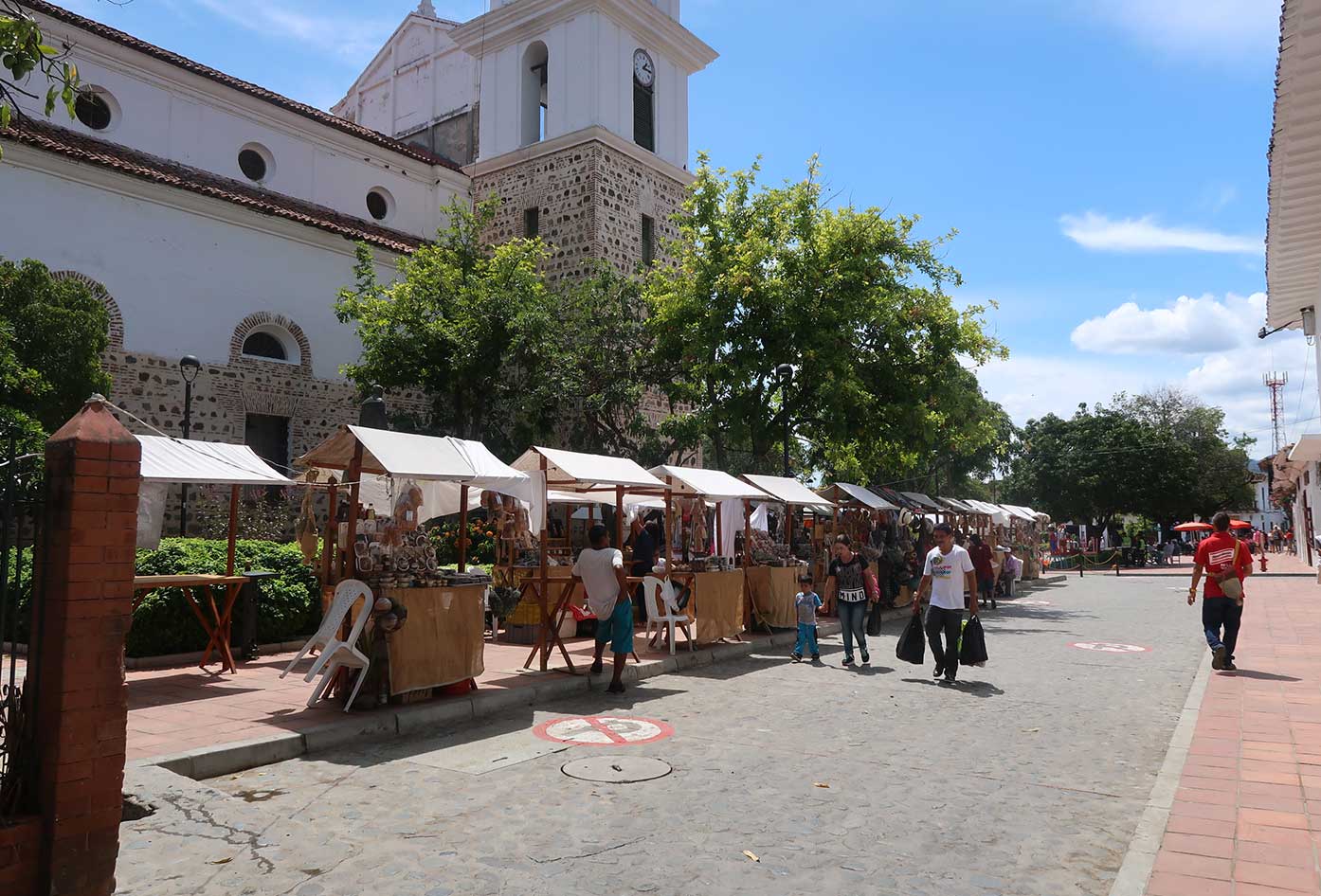 Located around one hour from Medellin, you'll find some of the best-preserved colonial architecture in Colombia.
Be sure to check out Puente de Occidente, the third-longest bridge in South America. I've visited this town on more than one occasion.
💡 Smart Travel Tip
When in Santa Fe, aside from getting the local setting. Try some amazing Colombian food, as well as other international fusions.
Traveling out to Santa Fe gives you a chance to escape from the city and see what life is like in rural Antioquia.
Guatape
The town of Guatape is one of the most visited places from Medellin and is its own municipality. A must for adventure lovers!
Guatape is one of the coolest small towns in Colombia, but it's not just the colorful town that attracts backpackers and locals.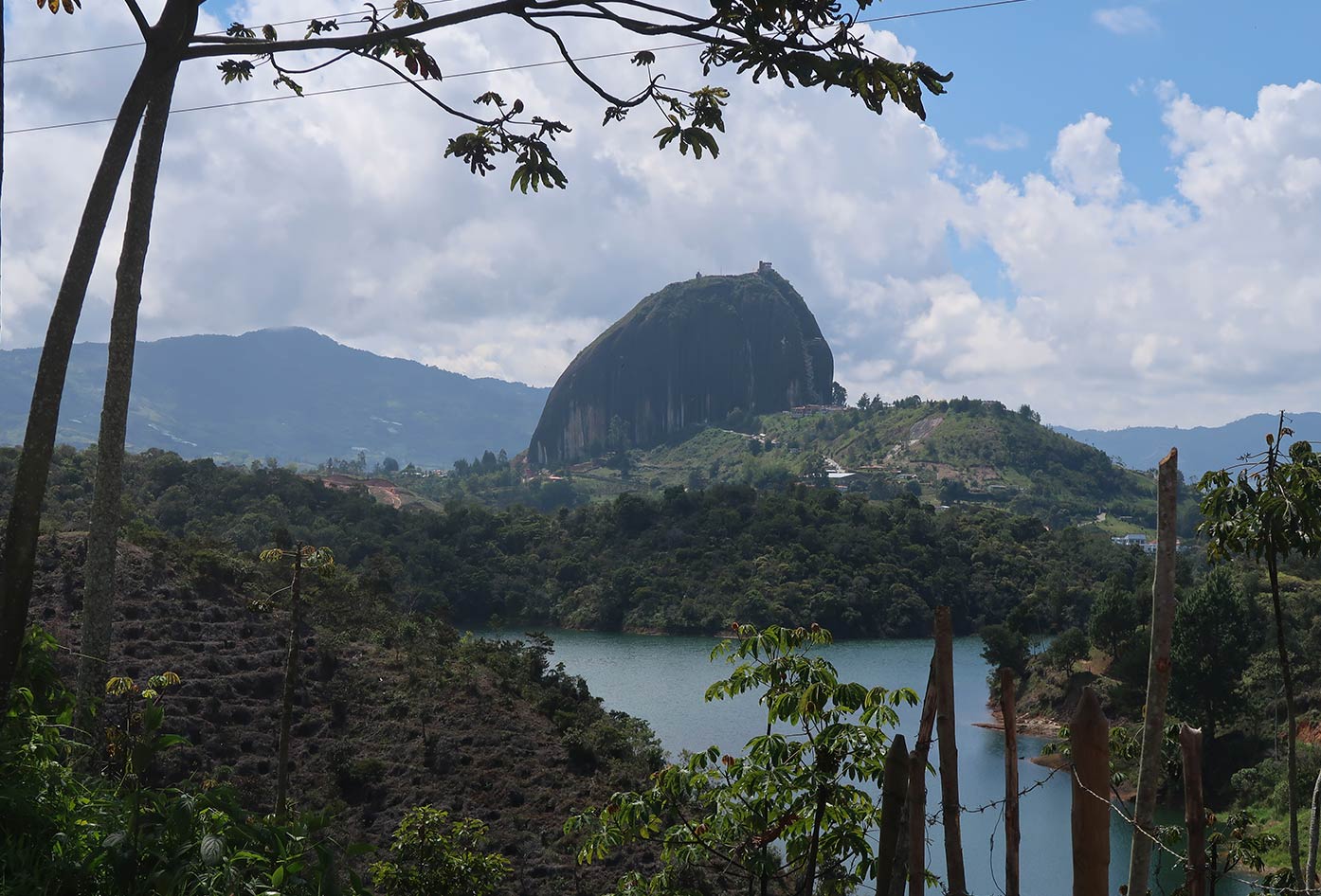 It has a beautiful view of the lake and the giant rock called The Peñol Rock. And El Peñol stands more than 200 meters high! You can see it from miles away and throughout the surrounding countryside.
Get to the top of Peñol Rock via its 742 steps with a day trip from Medellin and you can also visit nearby villages Guarne and Marinilla.
💡 Smart Travel Tip
In Colombia, you'll find many exotic fruits full of vitamins and minerals that you won't find in other parts of the world.
Whilst in Guatape you can also find a good selection of water sports or even take a boat ride around the beautiful lake formations.
If you're ever close to Medellin, don't pass on this attraction and 100% don't miss Guatape if you have more than a week in Antioquia.
San Cipriano
If you're in the Valle del Cauca region, check out San Cipriano. You have to add this to your list of beautiful Colombian places.
It's a natural reserve in the center of the subtropical forest on the Pacific coast. You can reach the bridge in about 2.5 hours from Cali.
Once you get to San Cipriano, you'll be greeted with many outdoor activities. A few of the highlights are visiting six beautiful lagoons.
You can be sure that a trip to San Cipriano will be one of the things to see in Colombia that you'll feel grateful for visiting.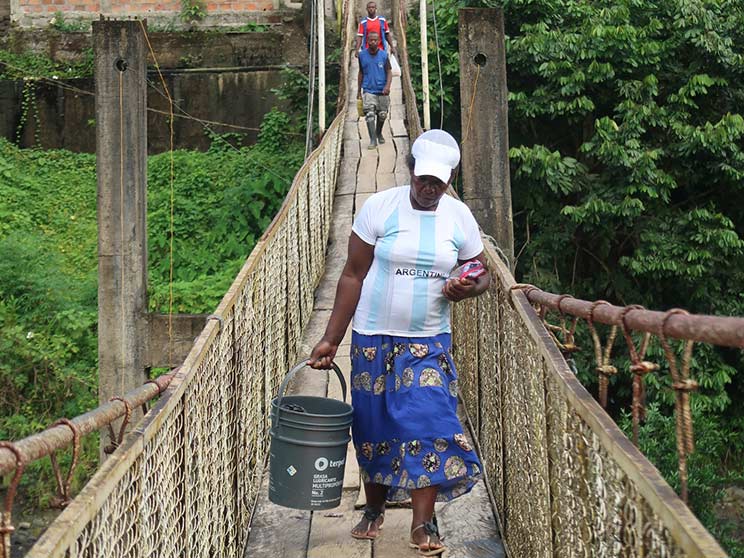 Relax in the natural pools of crystal waters and bathe under waterfalls at La Ventiadora, which is a 1-hour walk from the entry point.
As a preserved and hidden place, needless to say, you should have cash with you because you have to pay for access as well as other things such as tours and food that are inexpensive in most cases.
Buga
Like many places in this guide to Colombia, Buga kind of remains off the beaten track. Also, Buga is one of the spots that you can visit and not feel like you're surrounded by a thousand tourists.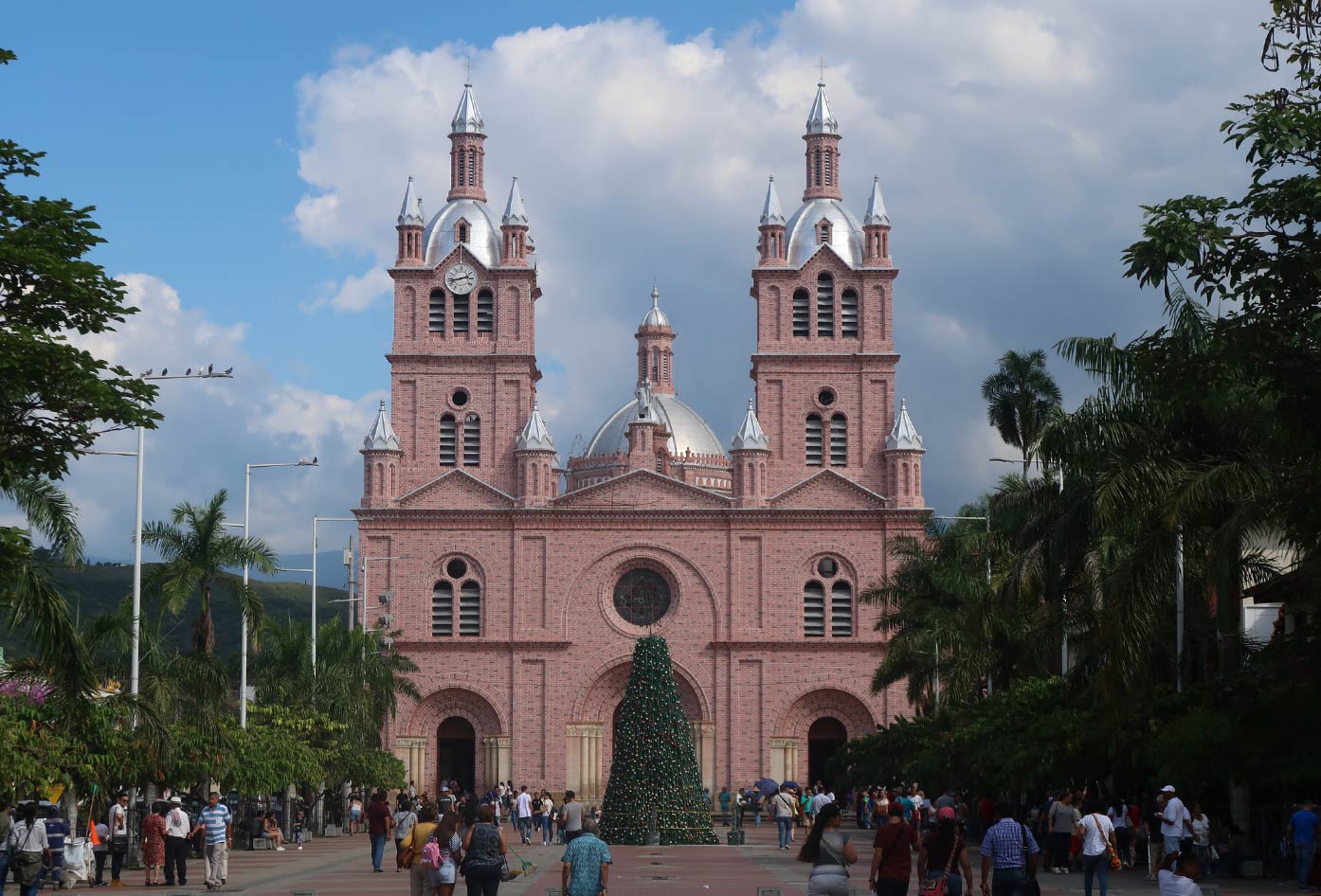 In Buga, you'll find the Juan María Céspedes Botanical Garden. This is a very tranquil and special place to interact with nature.
💡 Smart Travel Tip
Will you be staying in Cali during your stay in Colombia? Buga is a town located and easily accessible on the bus ride from Cali bus station.
If you like camping, you can camp out on the grounds. Don't forget your camera. Visit the garden area here if you love nature! Especially if you like the idea of switching off technology and relaxing for a while.
Colombia Travel Tips
See these travel tips for Colombia to ensure you have the best stay whether you're on vacation, backpacking, or traveling with friends.
⤵️ Dan's Travel Tips For Colombia:
If traveling to San Andres you must present your tourist card on arrival so make sure you fill it out on the plane or before you land.
Most coffee shops accept Visa or MasterCard so if you find yourself running low on cash remember to use your card where possible so you can save cash for other things on the road.
I suggest carrying a travel journal or notebook to register memories and thoughts. This is a great way to be with yourself and be creative in transitional moments.
Remember to carry some decent pants for hot weather to help your body stay hydrated if you'll be doing hikes around the country.
Colombia had some Top rated hostels that you can't afford to miss such as Nuevo Mundo in Minca so be sure to stay there.
As usual in big cities especially Bogota, it's common to hear about pickpocketing. Be careful with what you carry, especially when using the Transmilenio buses and markets.
Pack some Anti-diarrhea tablets. You may not get ill, but it's always a possibility, or maybe you can help a fellow traveler in need.
Aim to learn basic Spanish before arriving in Colombia. Many locals and service people don't speak English and they'll be accommodating with your efforts to converse in Spanish.
Wifi can be terrible in remote areas, if you're a digital nomad you'll want to get a data-plan to use in low connectivity areas as a backup.
Carrying some decent travel sized bug spray or an organic insect repellent, not just in remote places but in the bigger cities too.
Pollution is an issue in larger Colombian cities. Bogotá and Medellín are the most polluted cities in Colombia so take precautions if you have respiratory conditions.
Carry a travel rain poncho or waterproof rain jacket with you to avoid getting soaked as it rains more than most people expect here.
Map of Colombia
See this map of Colombia to get a better idea of the country's area:
If you plan to travel to remote places such as Capurgana be sure to check the travel involved in getting these before booking anything.
Remember to carry some comfy walking shoes and practice your Spanish to be able to pick up any inside knowledge from locals.
Got Travel Insurance for Colombia?

Designed by travelers, for travelers, World Nomads covers more than 150 adventure sports and activities so you can explore your boundaries.
Colombia Tourist Attractions
Thanks for reading this guide to attractions in Colombia!
As you have seen, Colombia is home to many diverse gems and is a great place to discover all different cultures and climates.
In this guide we've explored tourist attractions, things to see, how to stay safe, as well as added some useful travel tips for good measure.
This guide to popular tourist attractions in Colombia can be read in conjunction with this guide to backpacking Colombia.
📌 Like this article? Pin it…
Which of these Colombia tourist attractions will you visit first?
💬 Leave a nice comment or let's start a conversation below!
---
"Dear friend! Some links in this post contain affiliate links. Meaning, if you click through and make a purchase, book a hostel or sign up for a tour, I may earn a small commission at no additional cost to you. Your support means a lot and helps me to keep traveling and maintaining the quality of this site for you."