Welcome to this Colombia Itinerary that I've planned out!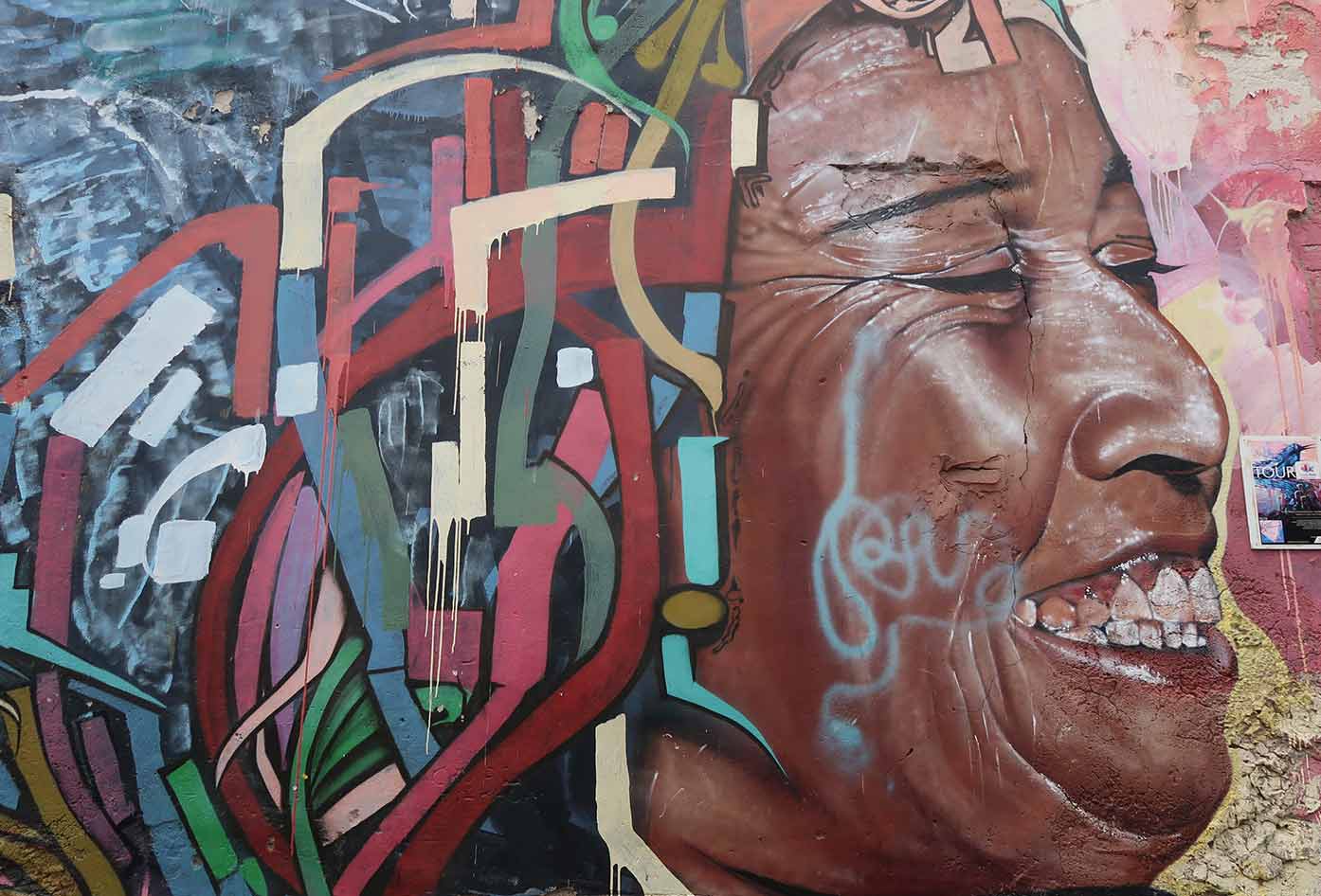 If you are in the planning stages of your trip to Colombia and still looking for ideas, this guide will be perfect for you.
Think bustling beaches, breathtaking mountains, and cute towns…
This 3 week Colombia itinerary gives you the tools to see some of the best sites Colombia has to offer.
Colombia Itinerary
Even though I've traveled to most of Colombia's favorite tourist destinations, I have kept this simple and straightforward.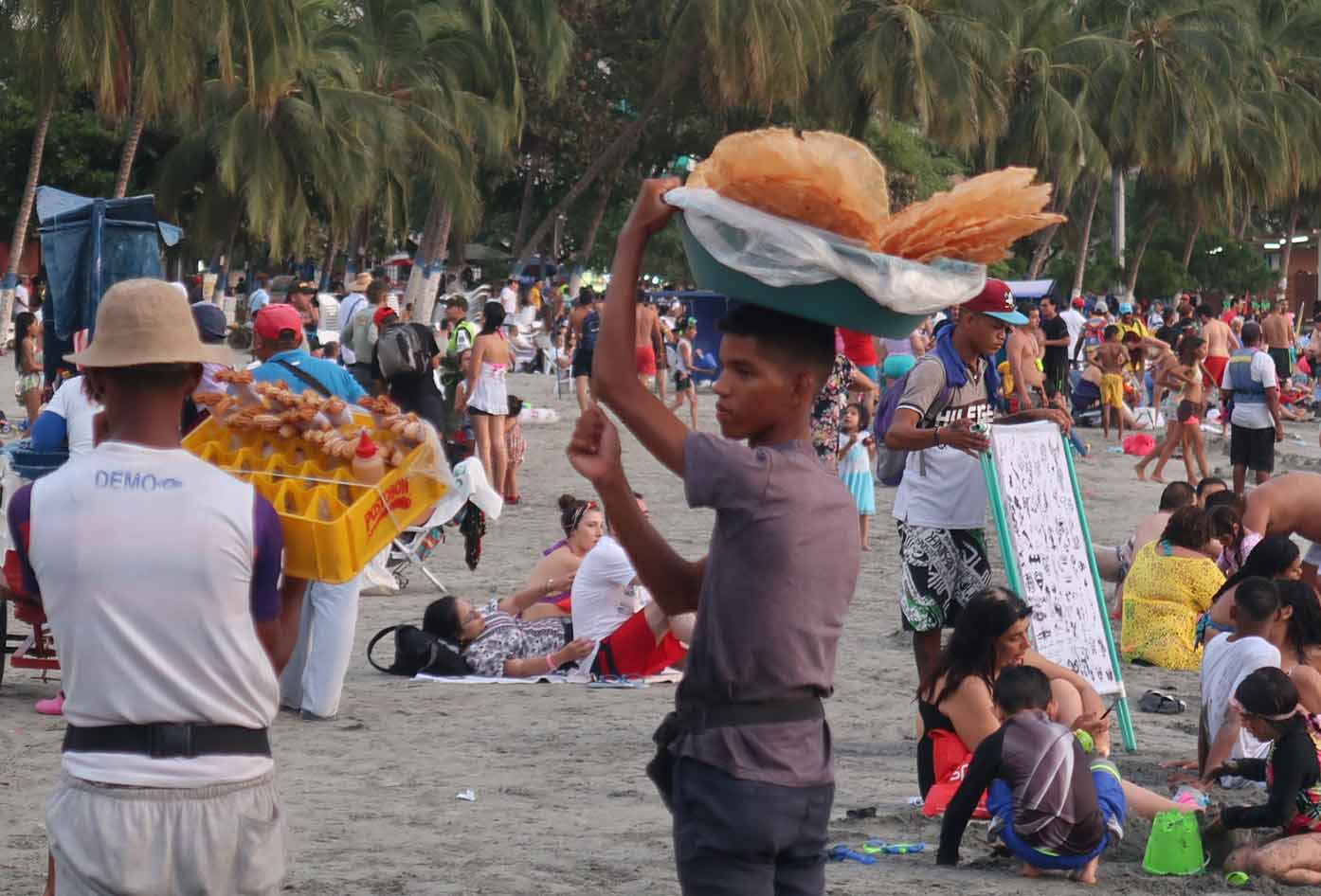 I designed this Colombia Itinerary as part of my 3-month backpacking South America trip I did solo and have readapted especially for you.
So, let's get right into it so you can begin to work out your own route whilst learning exactly how to travel around Colombia.
🇨🇴 Route: Cartagena > Santa Marta > Medellin > Bogota > Salento
As you may already know, Colombia is a real melting-pot of culture and if this is the first country in the region that you visit, then you will have the warmest introduction here.
With sizzling weather, cool parties, and beautiful beaches; Colombia has lots to offer. Remember to click on each location to learn more.
Duration: (2 Days) > Days on Road: 1
Arriving in Cartagena you'll instantly feel the heat! Jump in a taxi from outside the airport and within 5-7 minutes you'll arrive in the old town which has everything you need to get started on your adventure.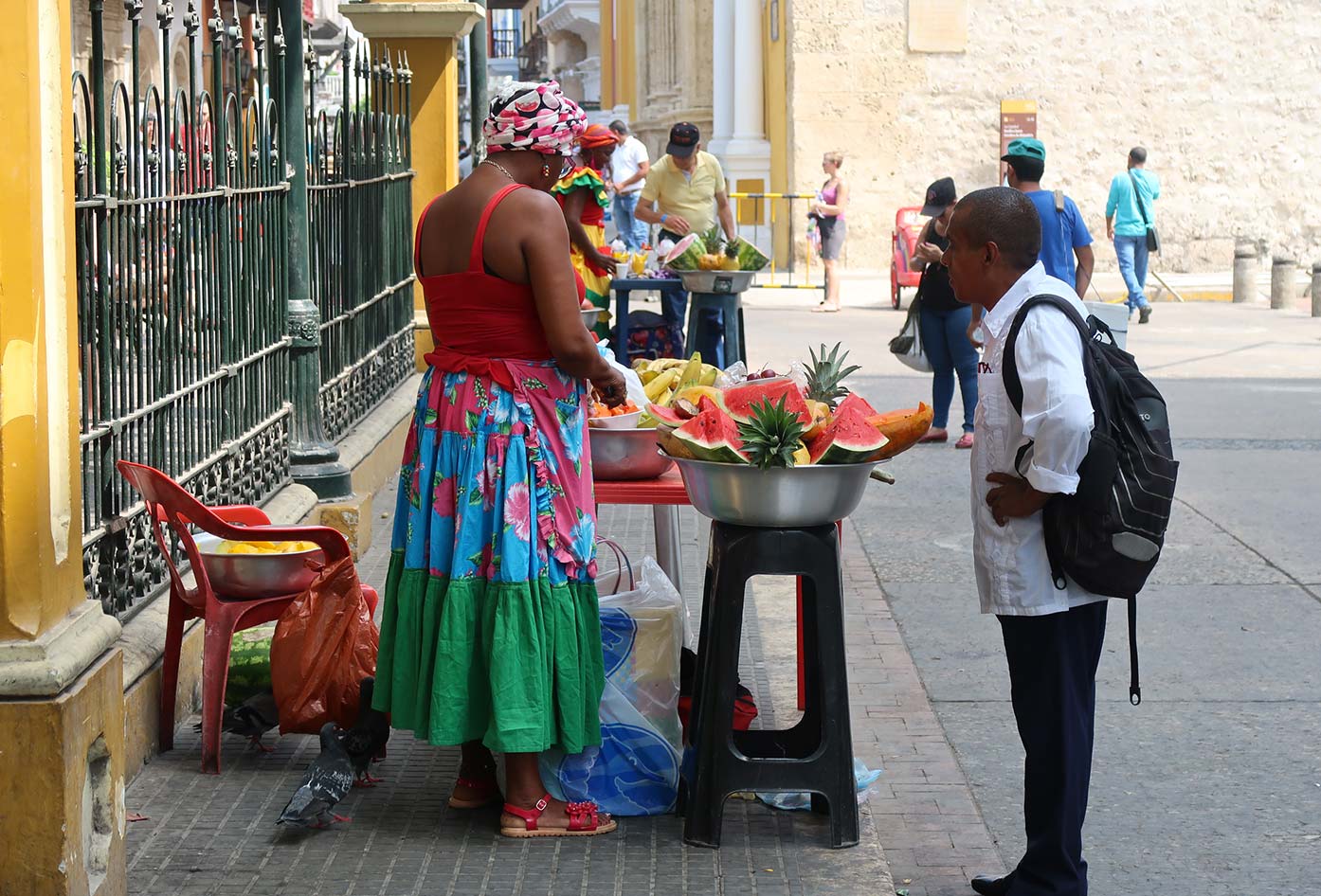 With some of Colombia's best beaches and cultural attractions within walking distance, you can enjoy Cartagena and the surrounding neighborhoods such as Getsemaní on foot.
Duration: (4 Days) > Days on Road: 3
Your first stop after Cartagena on this itinerary will take you to the Caribbean paradise of Santa Marta.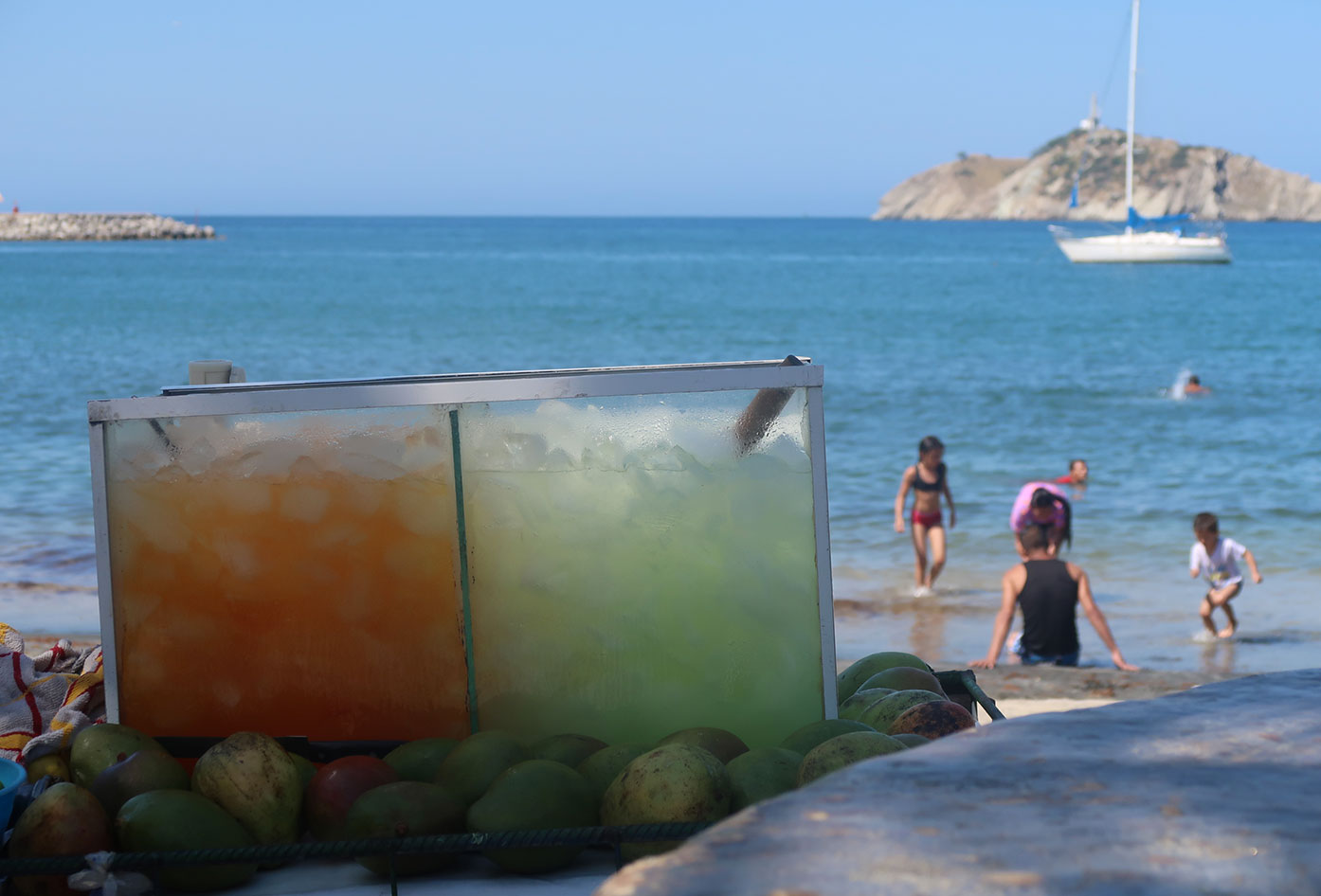 For me, Santa is my favorite base outside of Medellin to start new adventures in more off-the-beaten-track places such as La Guajira which many travelers don't make it to.
Base yourself here for a few days, and head to nearby Tayrona National Park for lush jungle and beaches.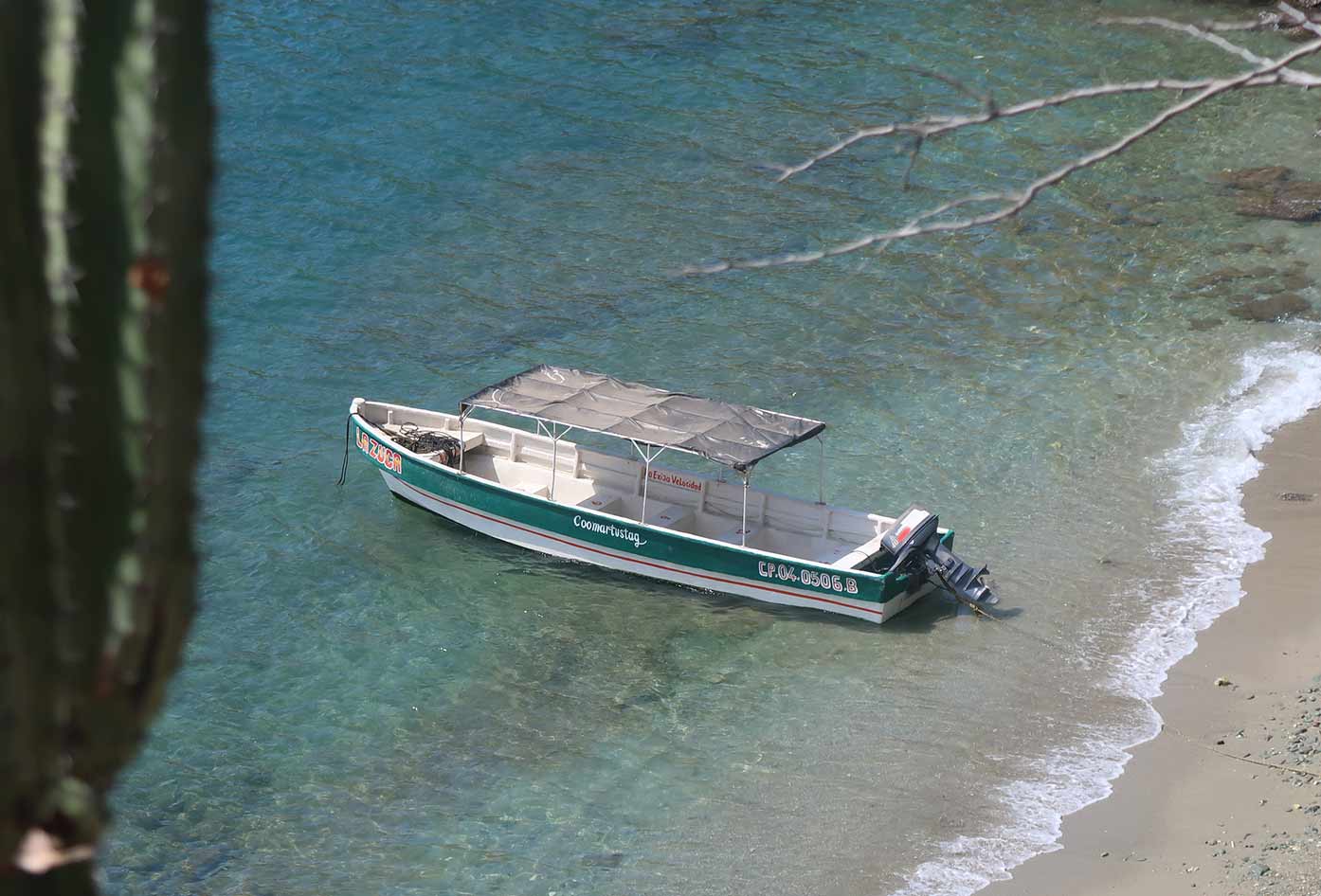 Also, nearby Taganga is perfect for a calmer local fishing village vibe.
You can arrive by catching a flight transfer from Bogotá, or by crossing from Panama by boat (although you will arrive in Cartagena first, then you will need to take a bus to Santa Marta).
Duration: (4 Days) > Time: Day count: 7
Arriving in Medellin from Santa Marta will you take you around 20 hours by bus, or you can hop on one of the many Avianca flights that leave daily.
In the city itself, you should take a cable car (on the outskirts of the city) up to Arví Park, where you will be surrounded by nature and great views of the city.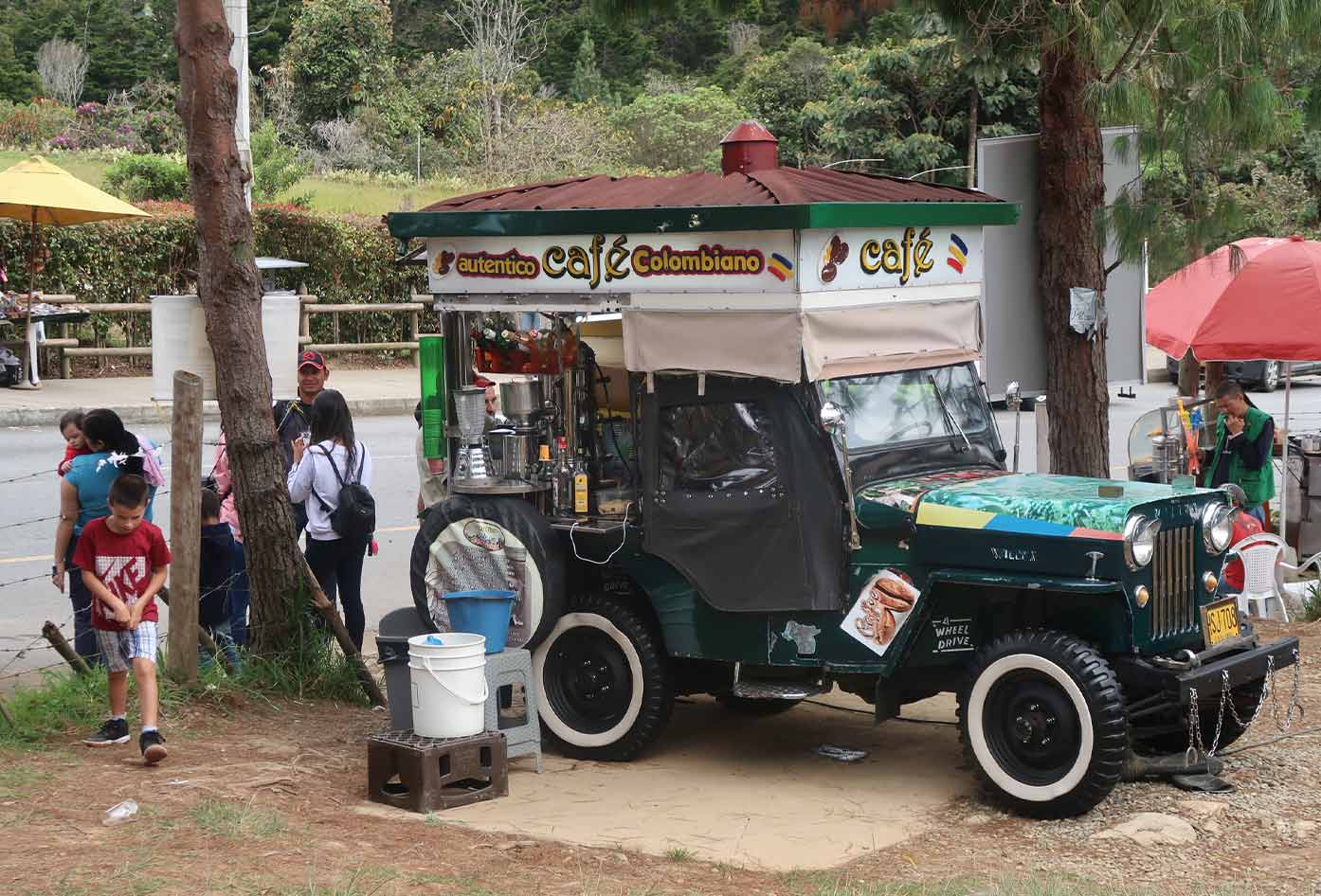 You can also take a day trip to the colorful town Guatape from Medellin, which has beautiful buildings and murals dotted everywhere.
On the way back you should check out Piedra de Peñol, a massive rock that really has no business being in that part of the region! Climb up it to get some amazing views of the region around you.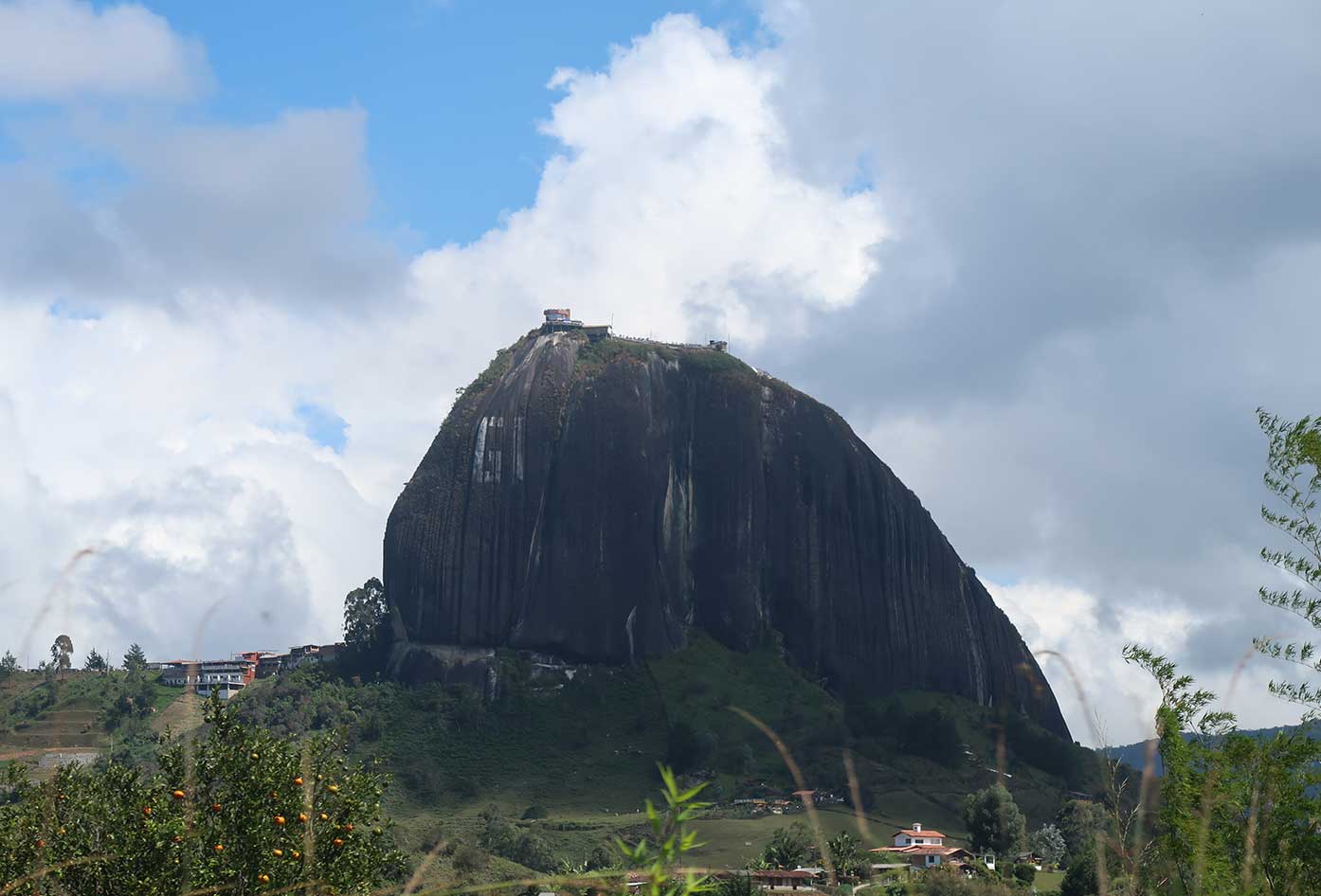 Duration: (3 Days) > Time: Day count: 12
We now arrive at the capital. You should spend time hiking to the nearby Monserrate, and check out the Gold museum in town.
There are plenty of great nightlife options here too, like Latino Power (Colombian music) and Baum (EDM).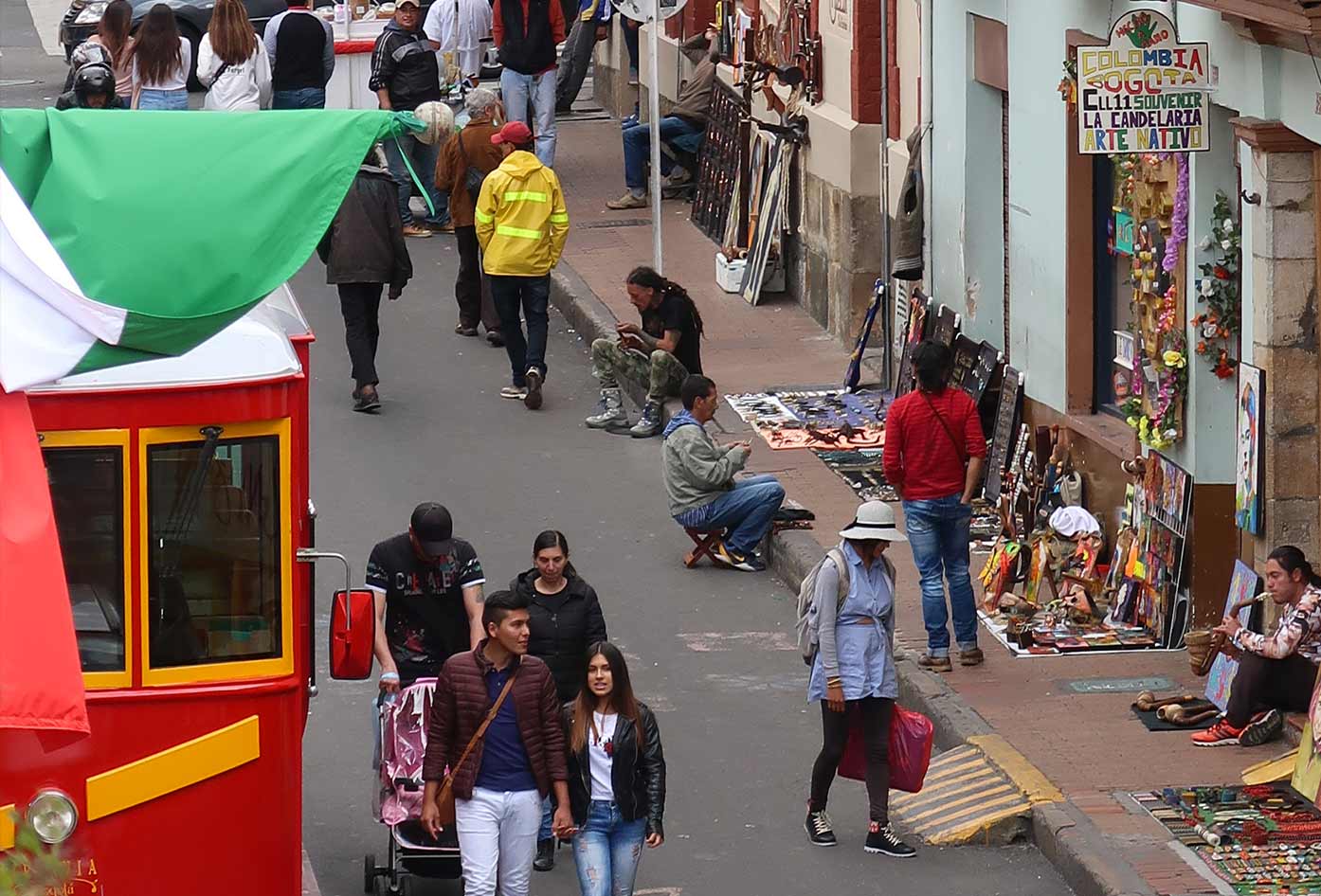 A great, off-the-beaten path trip, can be taken to the nearby town of Zipaquirá, where there is a Cathedral made entirely out of salt, which was built into the depths of a mountain.
It really is surreal and can be reached by using independent travel from Bogotá. A must for anyone traveling in South America.
You'll find that Bogota and Cartagena are two of the most tourist-heavy places to visit in Colombia.
Duration: (2 Days) > Days on Road: 15
With such a short but sufficient time to connect yourself with the amazing country, Salento is a cultural gem stuck in a time warp with which you can navigate too without going too far off the beaten track.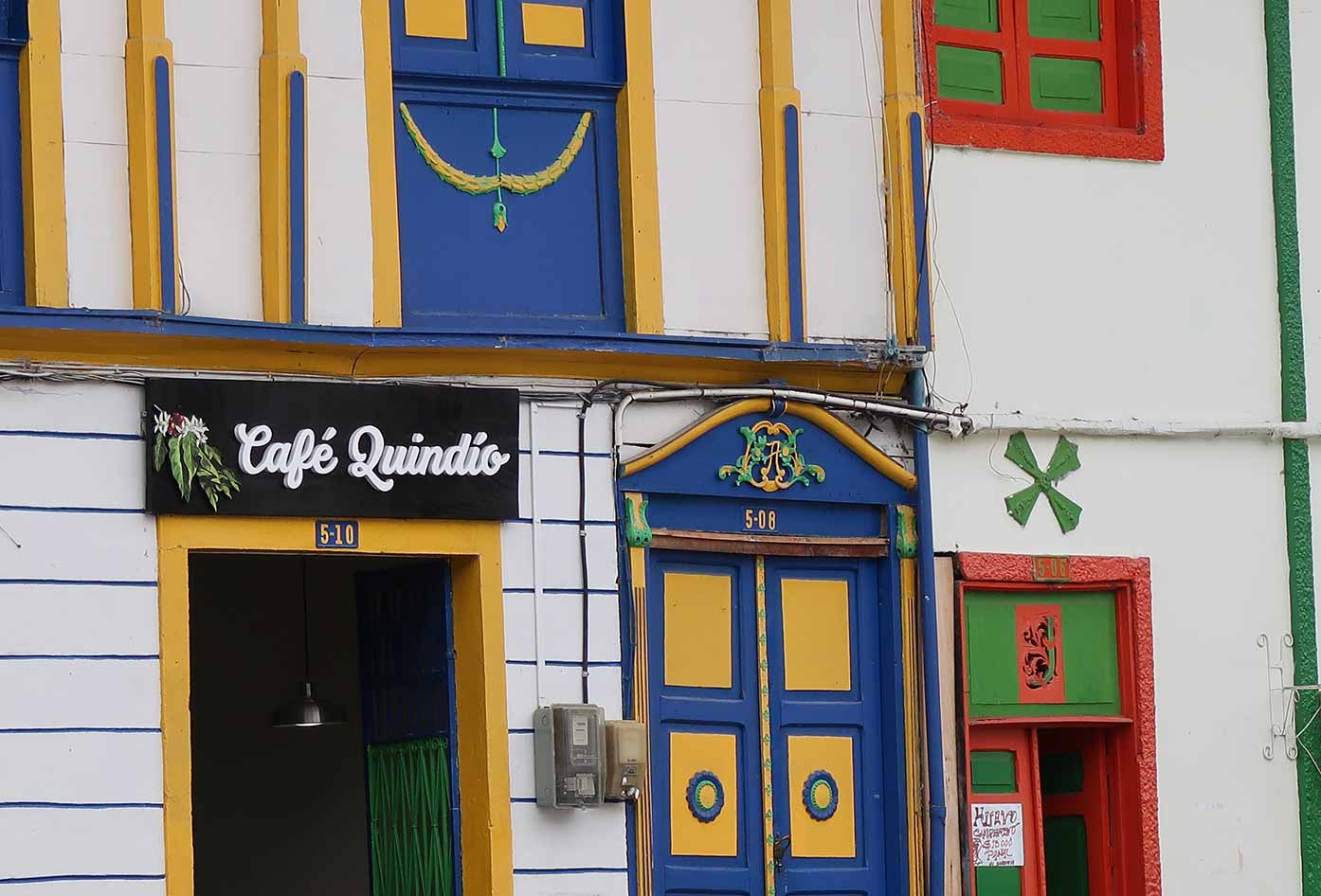 Whether it's doing one of the many coffee tours, or hiking to those giraffe-like palm trees, you'll have no trouble with spending a night or two in this rural-valley heaven.
Colombia: Extremely Useful Links
Are you ready to start booking your trip to Colombia?
My #1 goal is to help you get deals and discounts no matter where you're from or where you're going in Latin America.
In this Extremely useful links section, I share a list of companies, hostels, and tour providers that I've personally used or done extensive research on and will be using in the near future.
Why reinvent the wheel? I spend 40% of my current day-to-day planning travel in and around Latin America.
Whether in South America, Central America, or on an island in the Caribbean (usually Jamaica) you can rely on me to give you a great starting point for booking your trips to the continent.
Planning a Trip to Colombia
Here is my first port of call no matter where I'm going to I start by looking at these sites for ideas:
As you begin to refine your Colombia itinerary you'll have a better idea of the landmarks and accommodation you'll visit.
Time is of the essence when backpacking and the idea are to put yourself in the best possible position to see everything you planned for yourself.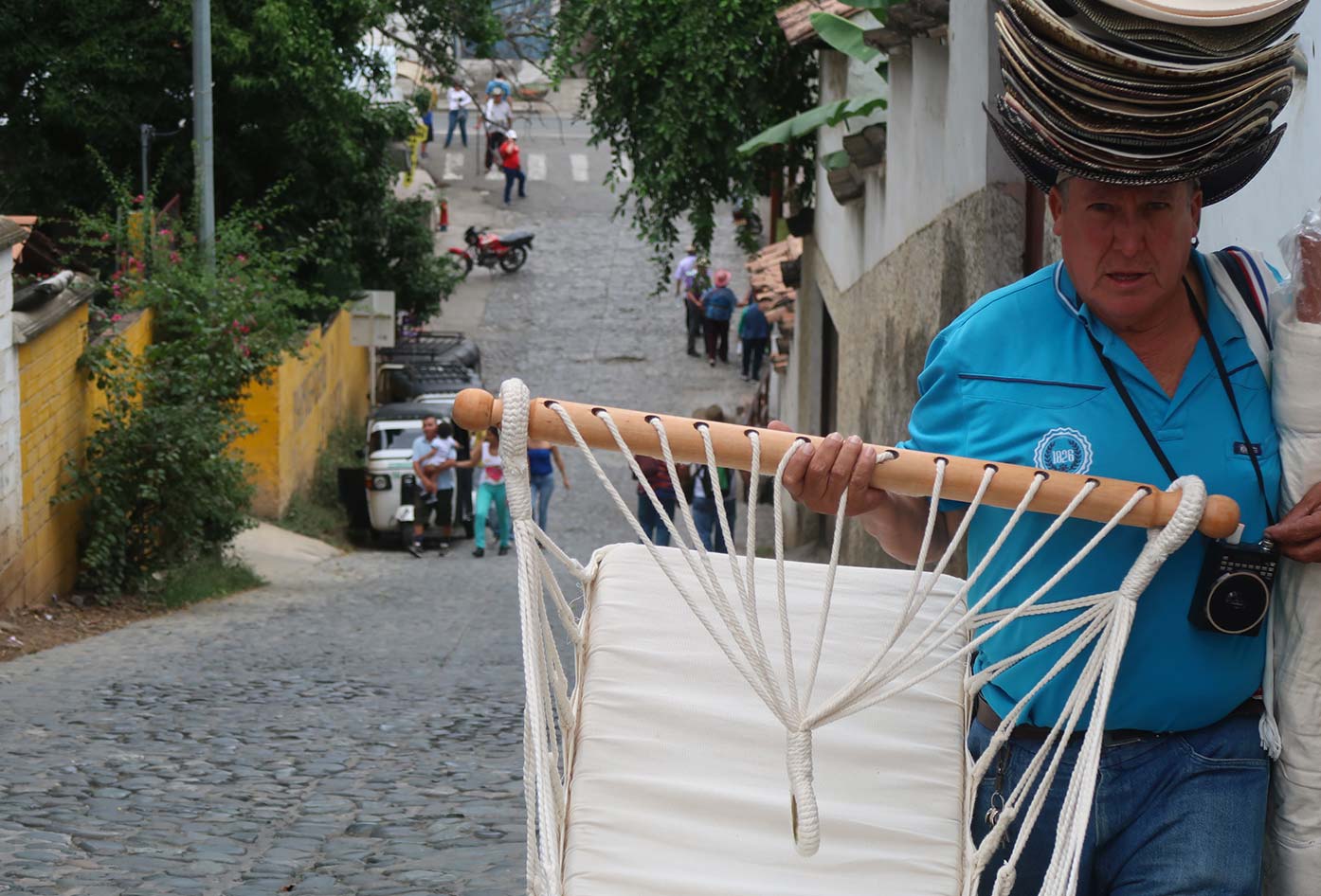 As you probably will already know, staying safe in Latin America is a big deal and not to be underestimated.
Safety concerns are one of the main reasons why people shun the idea of backpacking the continent and will choose continents such as Asia or Europe instead.
Safety in South America
Keep your travel gear locked up as deterring theft is a must.
I have created a specific page below for those who are concerned about lugging their belongings around and are in need of a backpack that is designed to conceal valuables.
When planning a trip to Colombia I recommend you consider packing the following items I have noted below. Some of which you can buy whilst in the country too if you decide to.
What to pack for Colombia:
You'll that depending on which countries you visit on your South America backpacking journey the climate will change drastically.
It's smart to think about this before leaving your hometown!
South America is not all beaches and palm trees, in fact, I have some of the coldest nights in the mountain regions of Colombia or in other countries such as Argentina and Peru.
Winter in the southern hemisphere is not to be underestimated.
Finally, when staying in a hostel, here are a few links I recommend you check out before booking anything:
Colombia Hostel Checklist:
Travel Insurance for Colombia
Ttraveling around Colombia I recommend World Nomads insurance cover. Get a Free Quote below:
---
On more than one occasion World Nomads has proved to be the best insurance for travel in Latin America.
**This list will get updated regularly: See my Travel Gear Page in the Main Navigation for even more ideas 🙂
Colombia Itinerary
We have now come to the end of this Colombia itinerary!
For anyone thinking about backpacking Colombia this guide has covered some of the best tourist attractions, the country has to offer. Not to mention give you an insight into what to expect.
As well as knowing some of the best places to visit, you have some useful links to be able to do further research.
When it comes to safety in Colombia sticking to normal travel and transport routes should not be a problem.
Despite the long trips and windy roads, once you learn how to get around Colombia you should find it a pleasant experience.
With some proper planning you'll have a magnificent trip here, please just be sure to use caution when carrying around your belongings.
If you want to see the full backpacking South America itinerary I did feel free to read that specific page for more inspiration.
📌 Like this article? Pin it…
Did this Colombia travel route help you decide where to start?
💬 Leave a nice comment or let's start a conversation below!
---
"Dear friend! Some links in this post contain affiliate links. Meaning, if you click through and make a purchase, book a hostel or sign up for a tour, I may earn a small commission at no additional cost to you. Your support means a lot and helps me to keep traveling and maintaining the quality of this site for you."