Welcome to the infamous Ciudad Perdida trek in Colombia.
If Machu Picchu and Chichén Itzá are viewed as off the beaten track and "mystical", then The Lost City is like an alien from outer space!
Home to one of the oldest ancient ruins in Latin American, one can hike the Sierra Nevada jungle over 4-5 days to reach this gem.
Ciudad Perdida Trek
In this article, we are going to explore both the archaeological site itself and the mammoth hike you'll need to take to get there!
What is Ciudad Perdida?
The Lost City, also known as Teyuna (or La Ciudad Perdida in Spanish), is a major and mystical archaeological site buried deep within the Sierra Nevada mountains, up in the north of Colombia.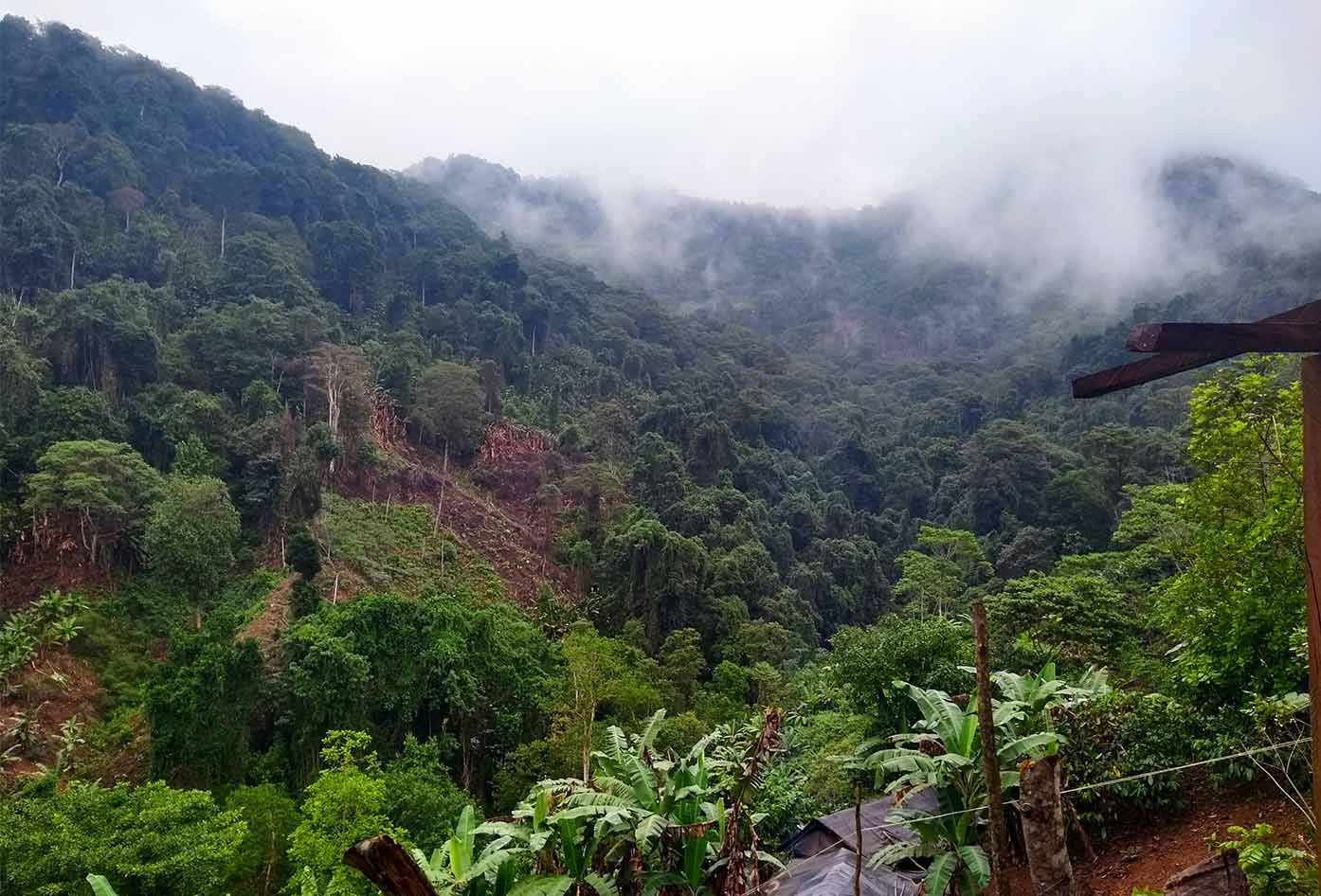 Believed to have been founded as early as 850CE, this site is over 600 years older than Machu Picchu, yet was only discovered in the 1970s!
Nestled within the jungle, it takes a hike of around 4 to 5 days to reach, which helps confirm its fitting identity and name.
The site itself is located on top of a mountain, which can be accessed by climbing a long series of stone steps.
At the top, there are terraces that form a picturesque viewpoint when looking from above. The misty Sierra Nevada mountains provide an impressive backdrop as they stretch out into the horizon.
Some of the best Colombian coffee comes from this region and for many years the indigenous coffee growers adopted their own style of coffee growing in accordance with their beliefs.
There are also many huts where some indigenous locals live, as well as different quarters appointed for rituals and ceremonies.
Ciudad Perdida: Is it Worth Hiking?
Getting to the Lost City is a backpacking adventure, and consists of a five-day tour of the Colombian mountain range of Sierra Nevada.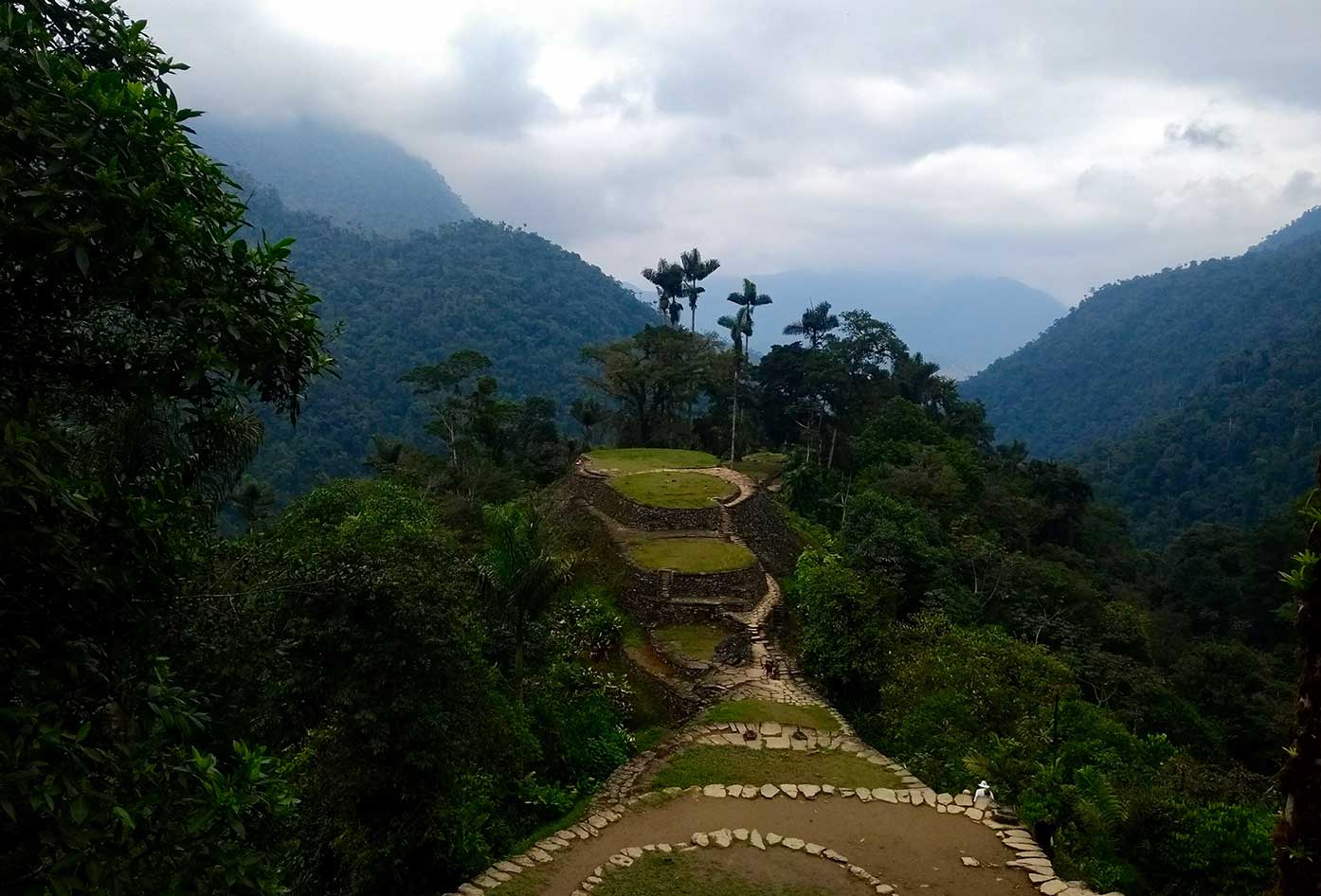 This hike is not for the faint-hearted. This is where you cross rivers, mountains, and local indigenous settlements along the way (these are known as the Kogi or Cogui tribe, which means Jaguar in their language).
This is all done before you reach the base, where you then have to climb the steps to reach the summit!
For me, the trek to La Ciudad Perdida is hands down the best off the beaten path experience in Colombia, and a breath of fresh air having visited most of the others tourist destinations in Colombia.
Tours with the Wiwa can be organized from Minca for a good price.
As long as you are in good shape, along with having prepared well (we will discuss later in the post) then you will really enjoy this hike.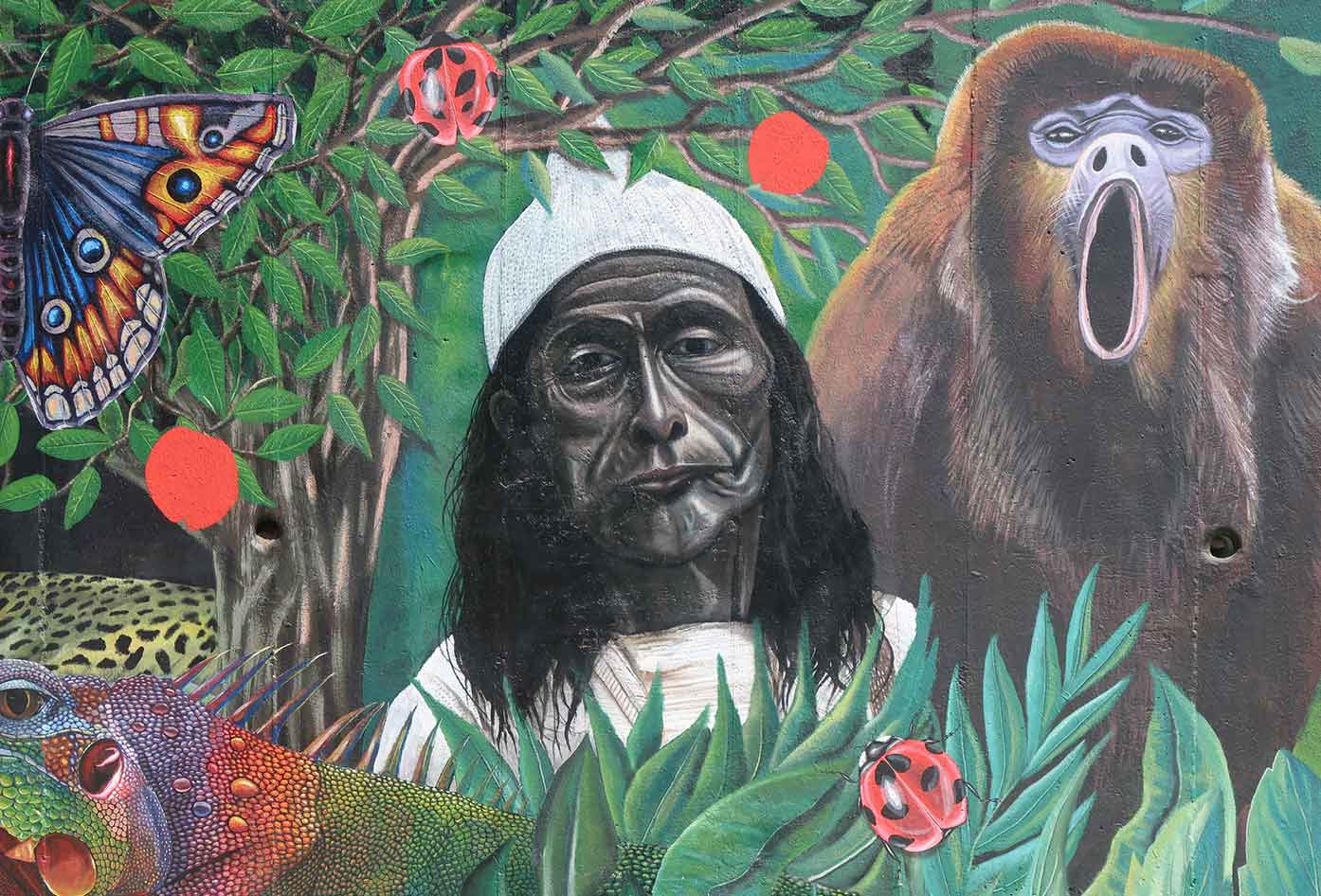 It's especially great if you can get on a tour with one of the Wiwa guides!
The Wiwa are indigenous peoples local to the area and can teach some interesting things along the way. Everything from different types of plants to certain activities they do in their free time!
This type of cultural experience is second-to-none and what I love about this whole idea of cultural travel in South America that I once dreamt of.
The Lost City: The Full Hike Experience
In this section, we will explore what you'll do and see on the hike.
Firstly, at this time of writing, it is not possible to hike independently even though there is a solitary path that leads all the way there.
This is most likely down to the protection of the area, as well as to the communities that still live there.
You'll need to arrange with a tour company in Santa Marta, where various ones offer a slightly different kind of experience.
Meeting up with your group and guide, you will set off from Santa Marta and drive to the town of Machete, where you will get a quick briefing before you head off.
Now's the time to make sure you have all your things, and to buy some travel bug spray as you'll need it!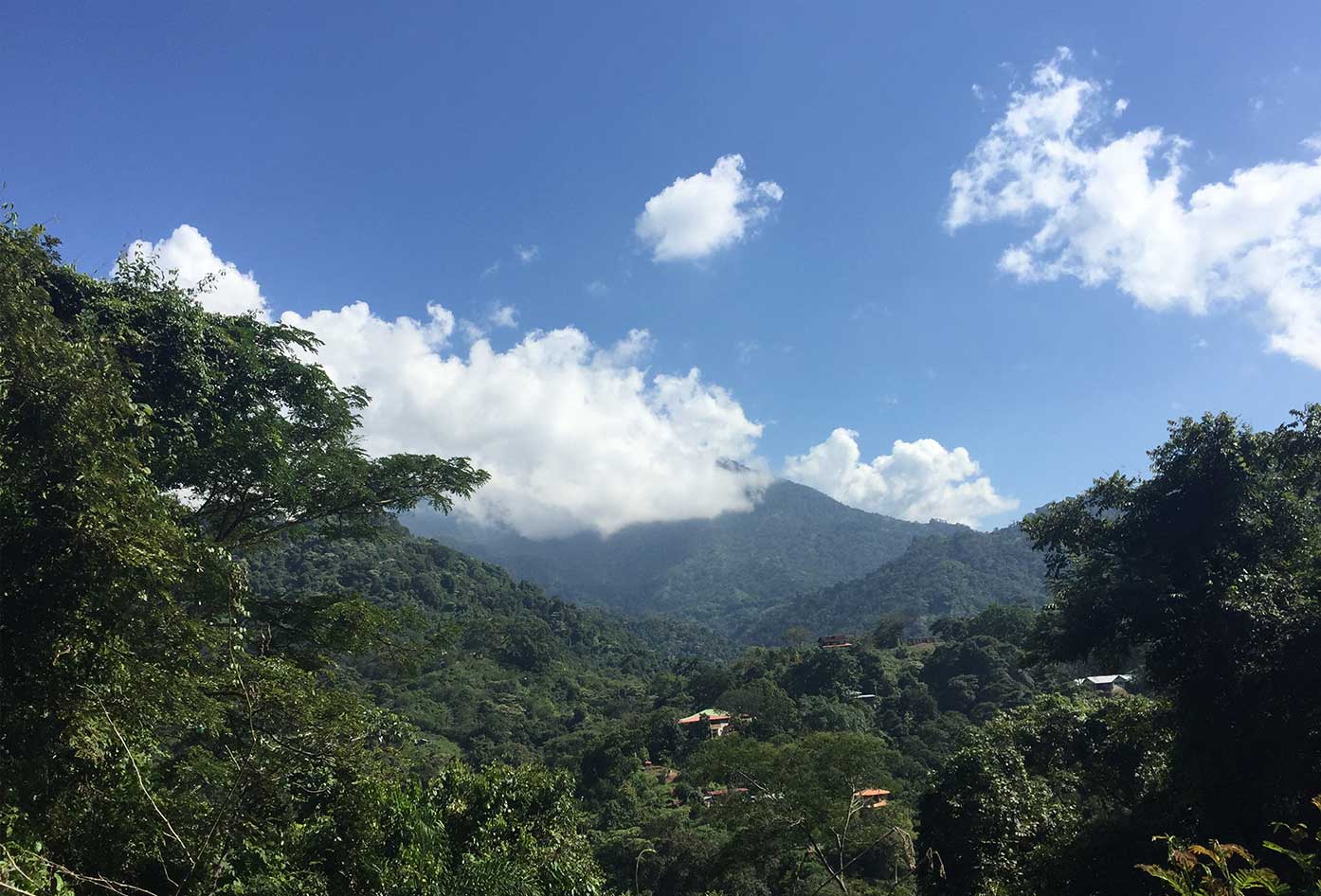 For the first two or three days, you will be waking up early around 5/6 am, having breakfast with your group (all meals are prepared by local chefs that are in each campsite) before heading off.
You will spend the best part of 8 hours walking every day, though there will be time to jump in the river and explore some of the pristine nature along the way. As always, aim to pack minimal items if you can!
Ancient Ruins in Colombia: Ciudad Perdida
You will have lunch and dinner also prepared for you at certain stops. Every now and then, you will pass a shack that sells very basic commodities, which is a great perk up if you are starting to get tired.
On your penultimate day, you will walk towards the base of the site. You will then have to climb around 1200 stone steps (not the modern kind either!) up to the top, where you will come out at the bottom of the site.
A shaman will then commence an entry ritual for your party, where you gather around the steps. From here you will explore the terraces, views, and local huts that are dotted around.
After descending, you will walk back the way you came and stop for the night at one of the camps.
You'll then have one more day walking before reaching the starting point where a tasty meal and beers will be waiting for you.
The Lost City Colombia: Travel Tips
Key planning before your trip is what will make it a success, especially packing the right gear.
I advise you to bring a moderately sized backpack. These days I use a 40L backpack which is very lightweight and usually well packed.
Also, I recommend you consider the following as essential:
Swim suit/shorts
Hot swim suit/shorts
Rain jacket
Insect repellent with DEET
Long sleeved shirt
Fast-dry towel
Deodorant
I'd carry three changes of clothes (less heavy wear like vests and shorts, as the jungle, is humid and can get very hot during the daytime).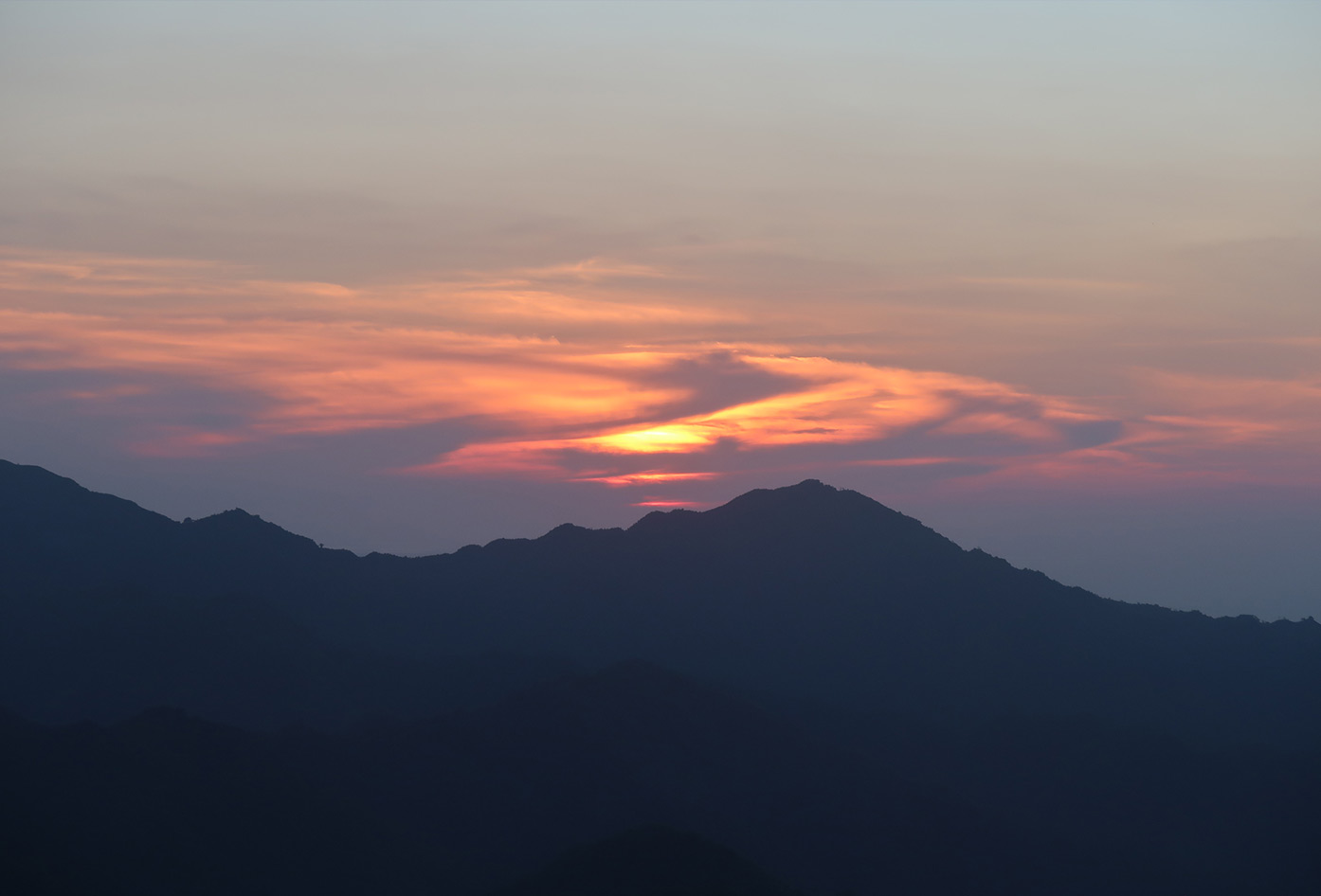 The most important however will be a decent pair of hiking shoes, I prefer the minimalist type because they are light and easy to carry around.
What to Pack for Lost City Trek
One thing you will need lots of is – socks! As any experienced hiker will tell you; your feet are your main priority on a strenuous hike like this!
Mosquitoes and other insects can only irritate you, so making sure you buy a good anti-repellent will help ease this.
Buy some sunblock as you will be out and exposed most of the day.
Assuming you are already backpacking Colombia, and are thinking of doing the hike, then time will deal-breaker on whether you can complete the hike.
Proper planning as you already know is key for this trip!
I 100% recommend building this experience into your Colombia itinerary, as it is such a memorable experience.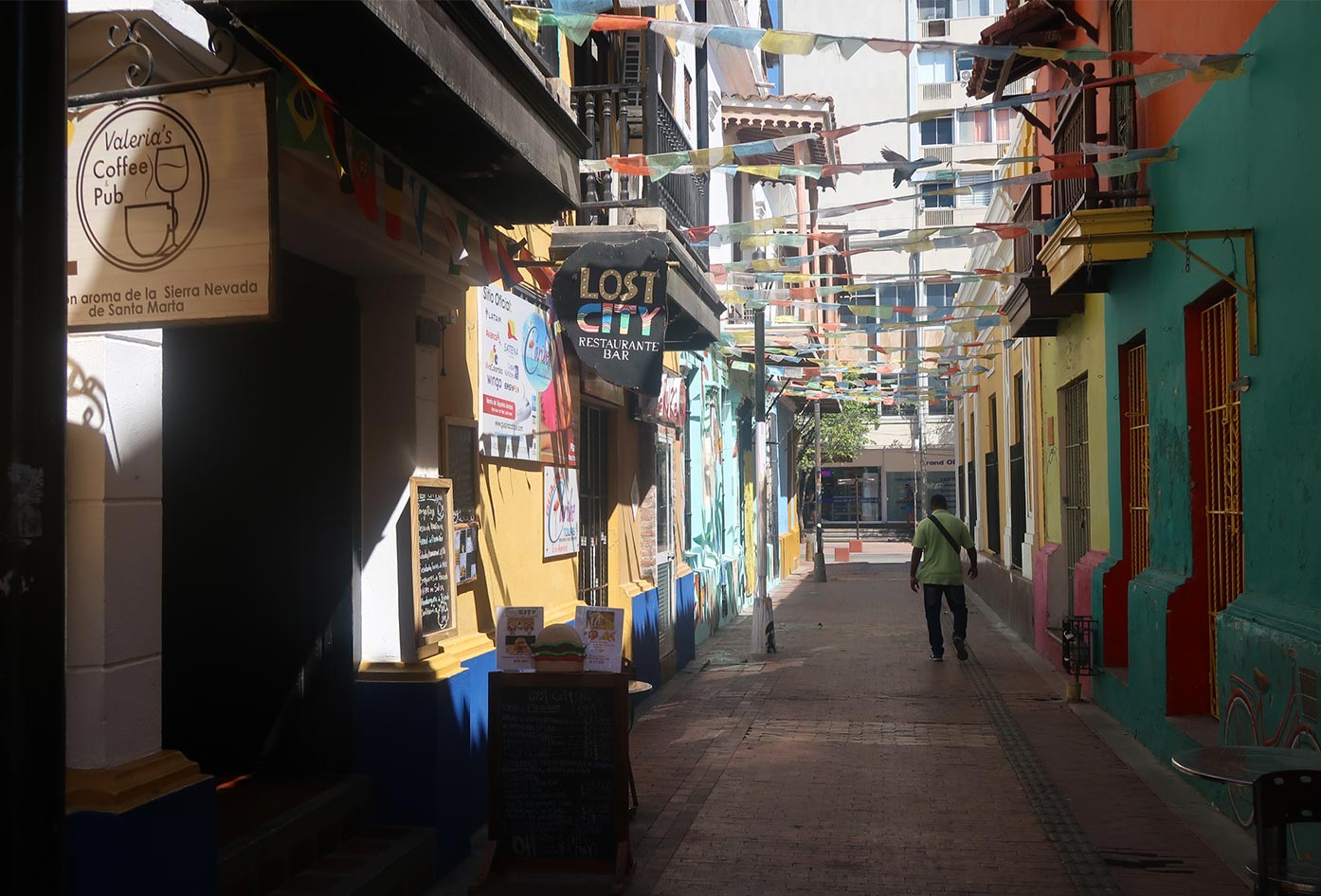 You can choose the 4 or 5-day hike from Santa Marta, and actually getting to Santa Marta from around the country is very easy using Avianca flights (cheap and daily) or using the bus if you are closer to the city.
My last recommendation is to use Wiwa Tours, which is based near the Marina in Santa Marta.
As a local company, they use locals to the area to conduct the tours, who are very insightful and really enrich your experience.
If you can speak Spanish then that's a bonus, as most only speak this as well as their native Kogi tongue.
Prices are around $350 for the full experience, which is great considering everything you will get i.e. food, somewhere to sleep, a local guide, etc.
Travel Insurance for Colombia
I always recommend backpackers and travelers (no matter who you are) use World Nomads Insurance for fully comprehensive cover.

If you are due to travel soon, you can get a Get A Free Quote by clicking the link or the image above and filling out your details – that way you'll get instant cover from the exact date that you choose.
On many occasions World Nomads has provided me with reliable insurance cover for travel in Latin America and the rest of the world.
Ciudad Perdida Trek: Will you Go?
And there we have it. If going on a real, less touristy adventure sounds more your thing, then head to the Lost City in Colombia.
As you've seen, the adventure really starts before you even arrive!
Having read this guide, you should now have a better understanding of the history of the site, as well as how to arrange a tour there (cannot be done independently which may irritate a few).
Like with most off-the-beaten-path experiences in Colombia and in Latin America, it takes a little more work to get done but the rewards are jaw-dropping when you finally make it.
📌 Like this article? Pin it…
Missing something? Got tips, tricks & advice we can learn from?
💬 Leave a nice comment or let's start a conversation below!
---
"Dear friend! Some links in this post contain affiliate links. Meaning, if you click through and make a purchase, book a hostel or sign up for a tour, I may earn a small commission at no additional cost to you. Your support means a lot and helps me to keep traveling and maintaining the quality of this site for you."