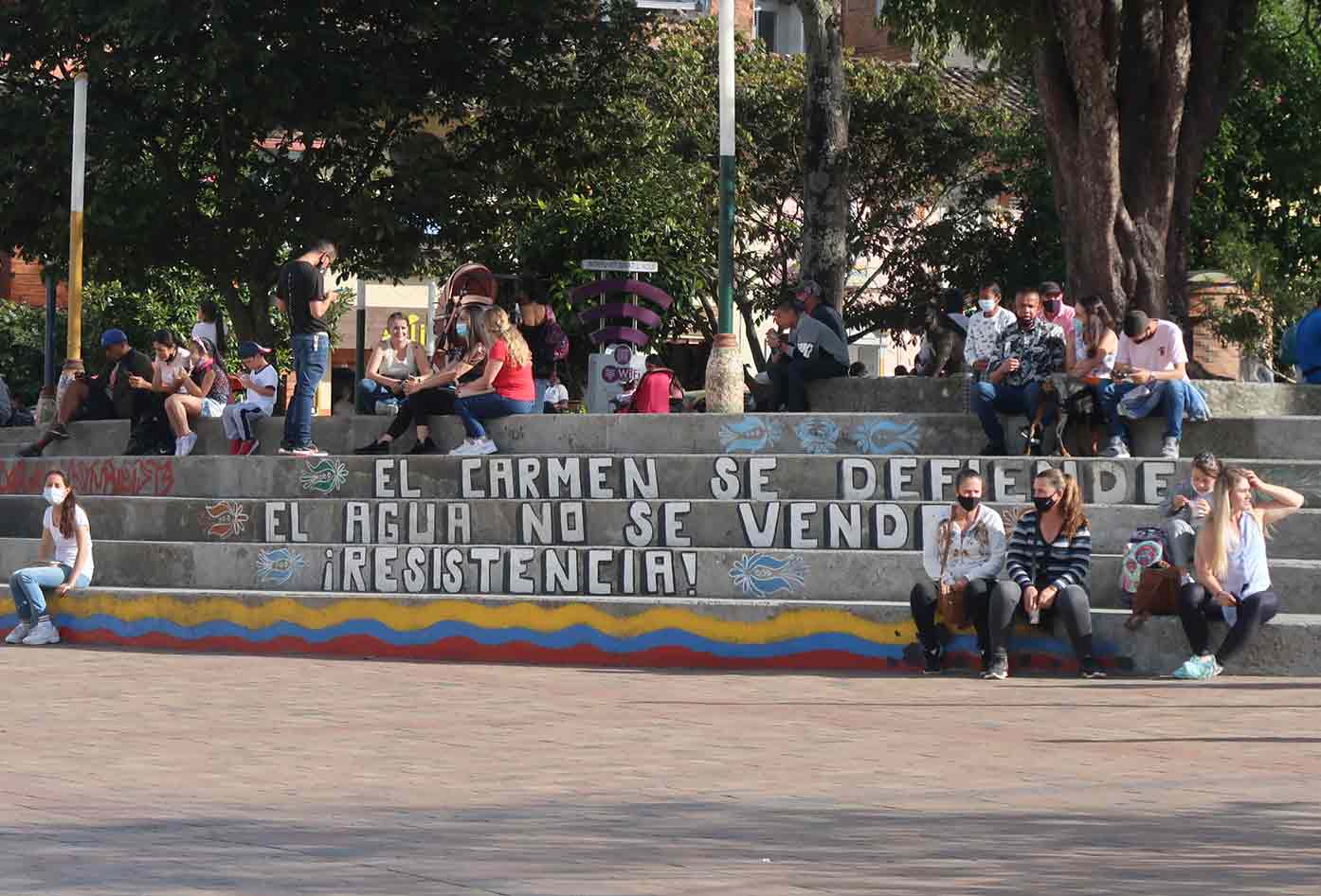 Are you thinking of traveling to Carmen de Viboral?
The small agricultural town of Carmen de Viboral offers visitors a unique look at antioqueñan life outside of the big city of Medellin.
Founded on the 13 of April (1752) El Carmen de Viboral has a thriving ceramic industry popular through Antioquia and the rest of Colombia.
In this guide, we'll explore Carmen de Viboral, things to do, how to get there, as well as look at the craft it is most famous for – ceramics.
Carmen de Viboral, Colombia
With so many off the beaten track things to do in Medellin and before we get into this Carmen de Viboral guide, let's go over some of the reasons why you might want to come here for a visit from Medallo.
If you're learning about Carmen de Viboral for the first time, you may want to know whether or not it is worth your time visiting or not, right?
Is Carmen de Viboral worth visting?
With many travelers looking to explore the surrounding areas of Medellin and get off the beaten track, the ceramic workshops, local delicacies, and public furniture are the main attraction here.
In Carmen, you'll get one step closer to traditional life in Antioquia by visiting and exploring one of the organic farms situated in the stunning rural Andean mountains.
For travelers who are interested in drinking and learning about Colombian Coffee the Antioquia region is a great starting place.
The coffee culture and cultivation of Colombia's drink is celebrated in this region and you will find many opportunities to immerse yourself.
Things to do in Carmen de Viboral
If you're traveling to Carmen it is highly likely that you'll travel from Medellin or Rionegro. The bus station (as small as it is) lies just a couple of blocks from the plaza so let's start this travel guide from there:
Plaza Principal
On arrival to the town, the first place to visit is the plaza which lies in the middle of the town and is the most popular meeting place.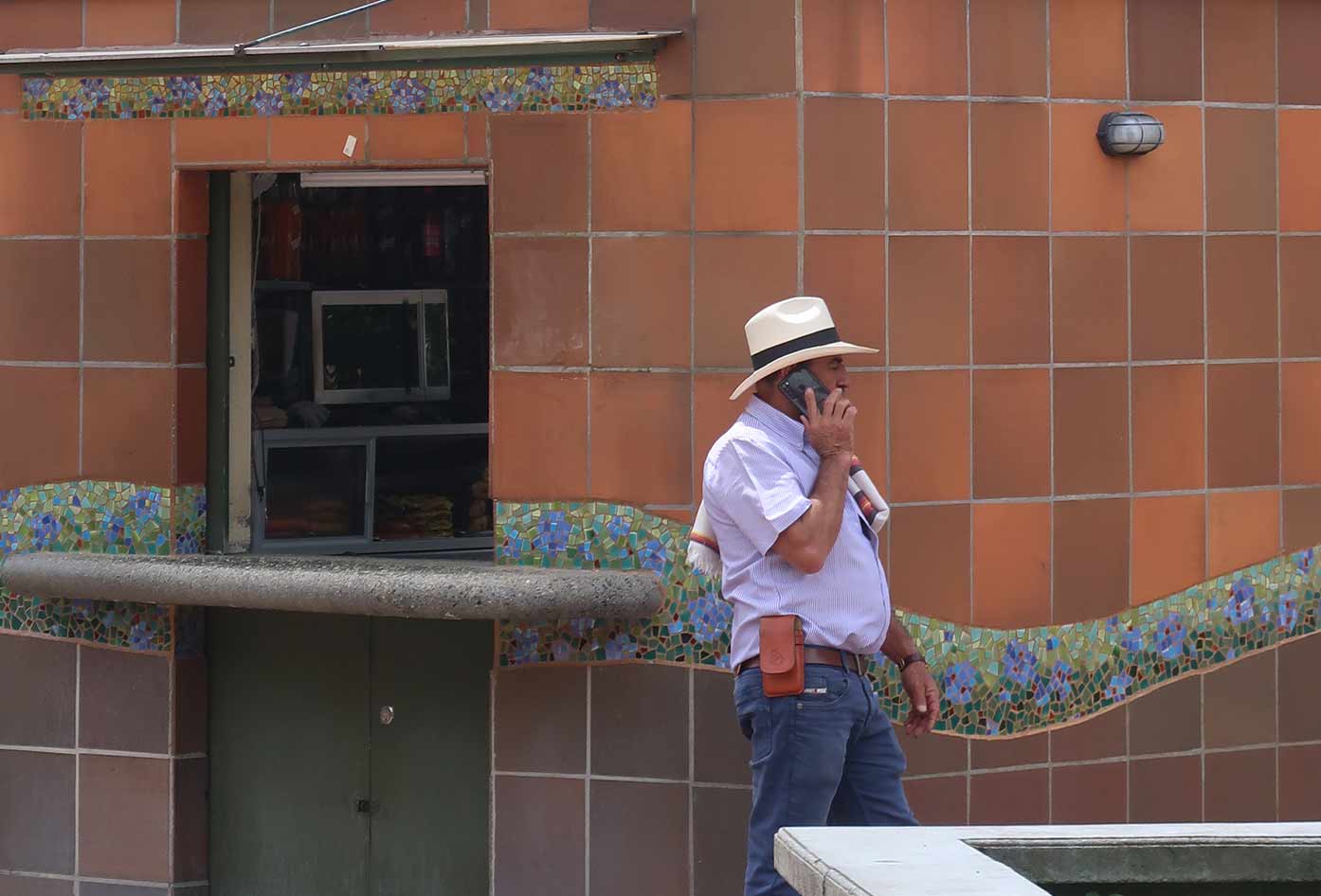 The first thing that grabs your attention is the giant obelisk that was constructed to pay homage to the town's ceramic industry.
Like many outdoor furnishings in and around the plaza, you will find that the obelisk is decorated with the most colorful ceramics.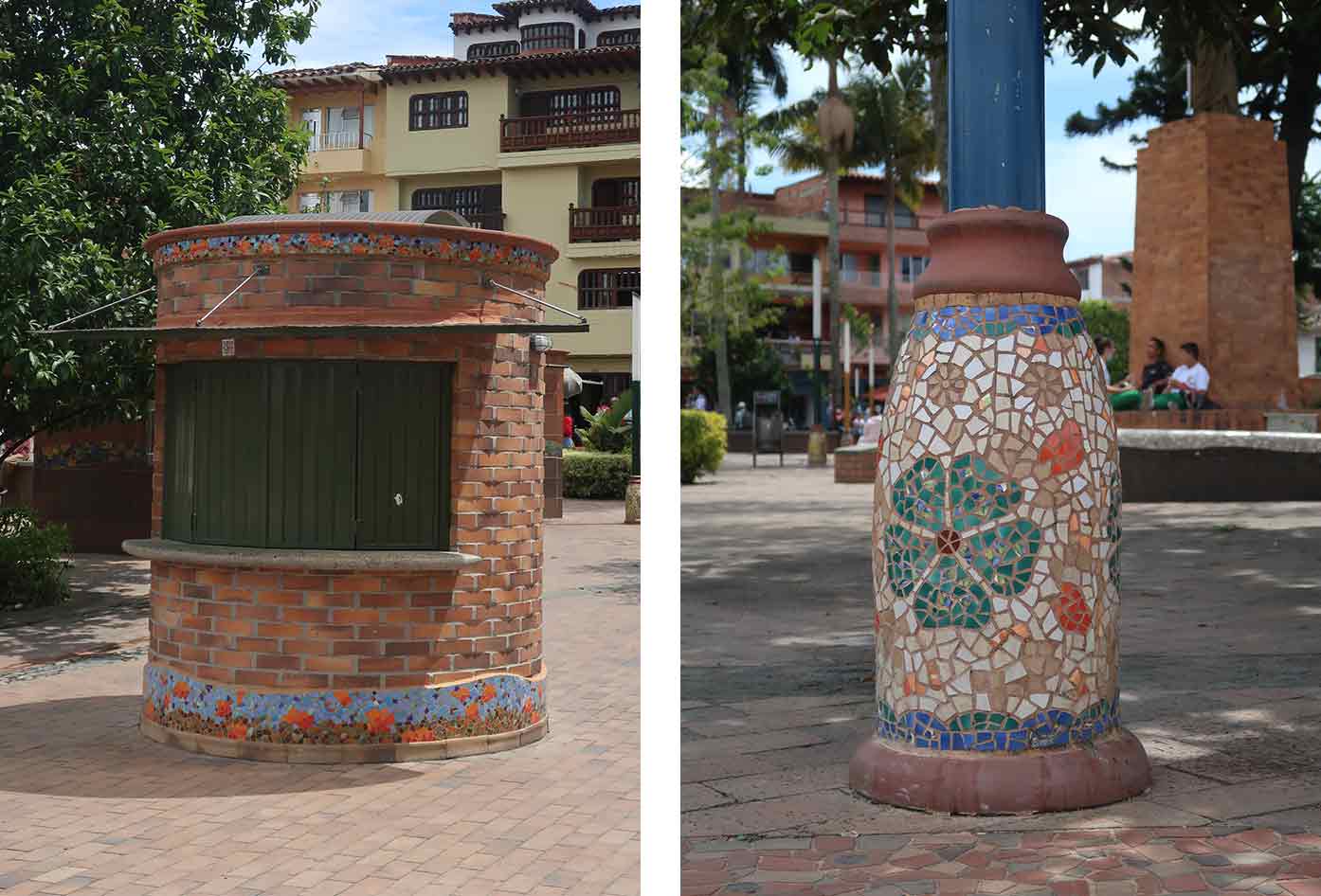 The plaza has ample space to walk around and enjoy but note that it gets very busy, especially during the weekends and evenings.
As with many traditional towns in Antioquia such as Sabaneta, here you can find a selection of bars and restaurants, a Willys coffee or ice cream that all add to the experience of passing time in this unified location.
Institute of Culture
The house of culture in Carmen de Viboral is a beautiful space a few blocks from the plaza where you'll find some well-preserved history.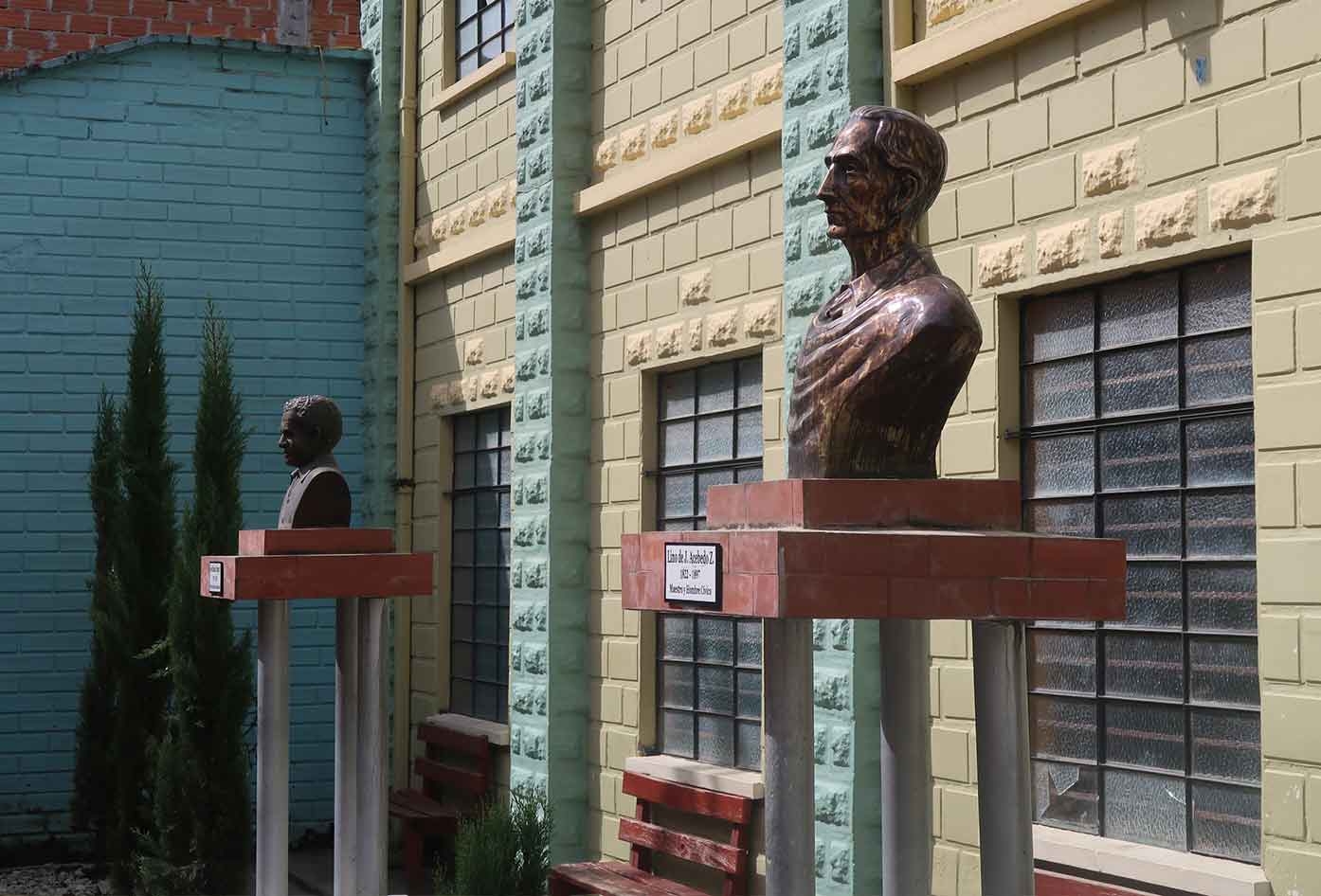 A stroll inside this landmark quickly reveals a place of arts and culture. The building is a hub from where music, dance, and theater are taught. It is also the government council building where meetings are held.
Visit Ceramic Street
This beautiful town has a famous walking street named Calle de la Ceramica which runs south from the plaza and it is here you can really see the application of the local ceramic works in effect.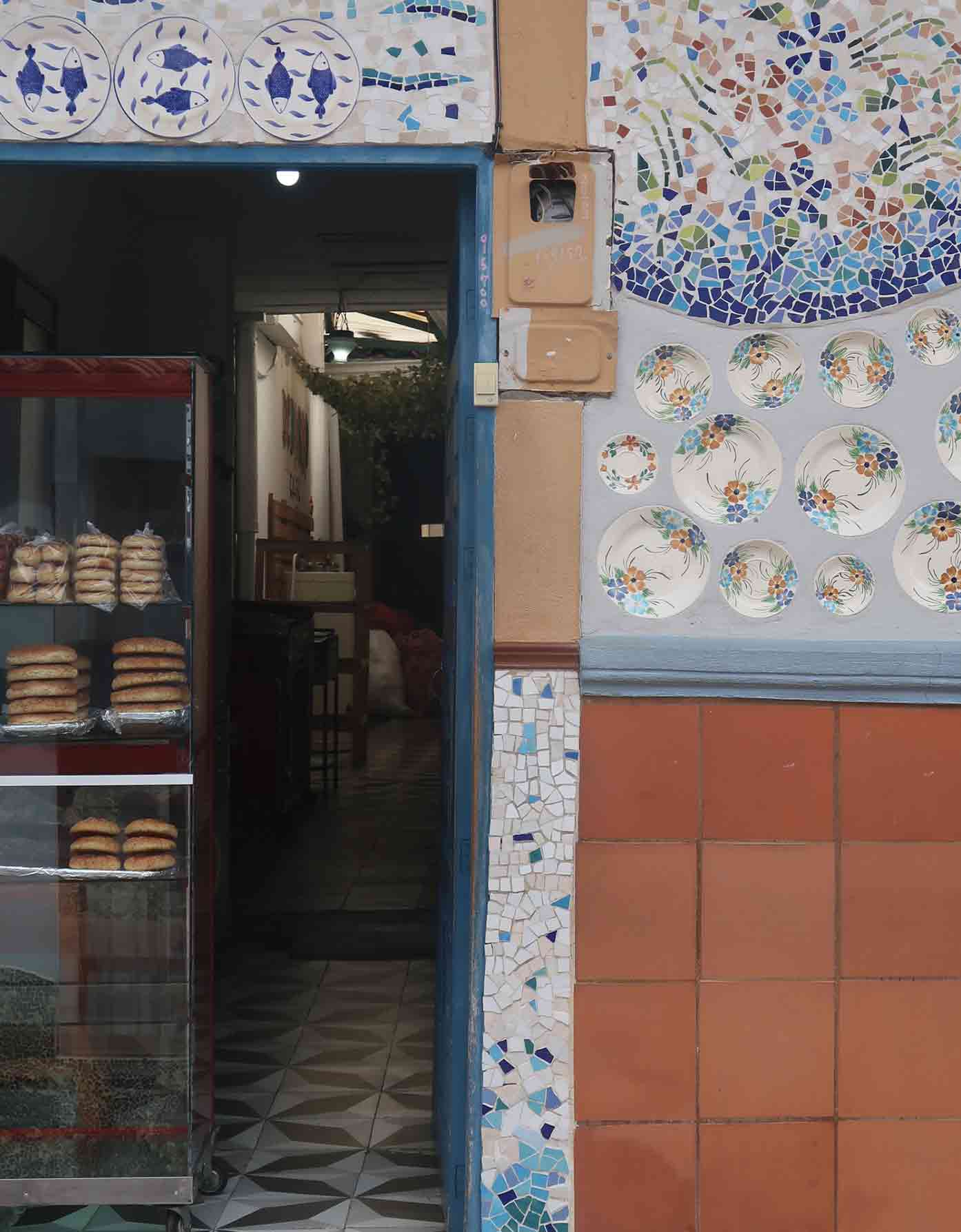 This street is free of cars, bikes, and the rest of the abrupt noises and vehicle pollution that you receive on any typical Antioqueñan street.
The uniqueness of the colors and intricately decorated shop fronts are by far the main attraction when walking this street, so bring a camera.
Calle de la Ceramica is the most scenic route to take as you walk around town. It's here you'll admire the carefully decorated mosaics and buildings with inlaid ceramic plates and tiles.
As seen in the plaza principal above, everything down to the lampposts is hugged by a ceramic base that completely changes the way you look at these everyday objects – giving them a new and refreshing exterior.
Eat at Típicos El Carmen
Will you have a bite to eat during your visit? If you've just traveled from Medellin and have arrived in time for the Menu del dia why not…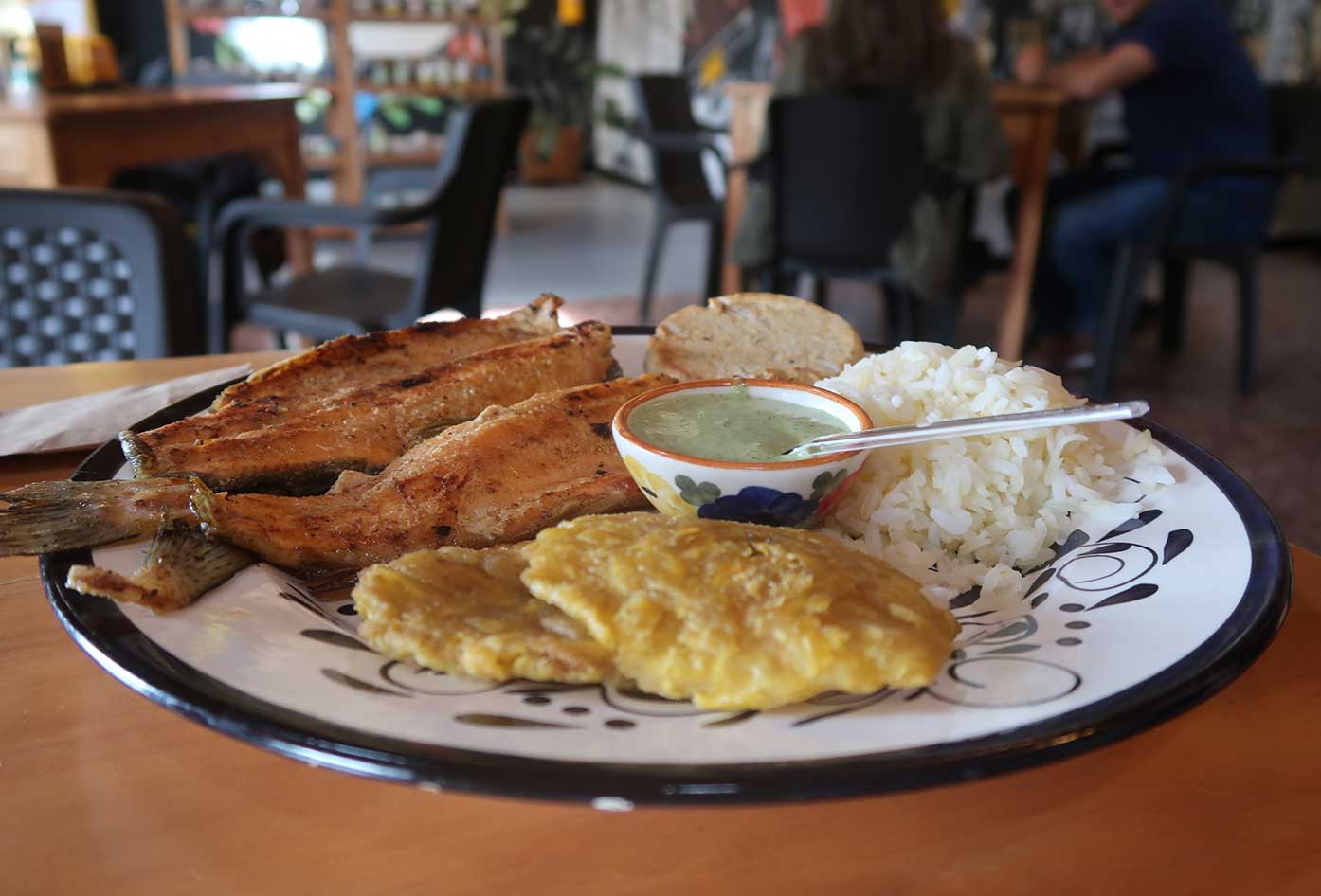 Restaurante Típicos El Carmen is located in the plaza and serves up some of the most delicious typical meals in the area.
Dishes like Trucha con Arroz y Patacon which is usually severed with a soup and a drink can be found for as little as 18KCOP, and of course, the tableware they use are the ceramics from the local area.
Like most traditional Colombian food places, waiting times can be quite long but that can be expected when you are ordering top quality food.
However, if you want to eat fast then maybe try another place. It is also worth noting that if you arrive during the weekend you will not get the same prices as the aformentioned Menu del dia during the week.
Observe the Church
A fresh approach to a building that can be seen in every town in Colombia – A church. This church houses a special temple dedicated to the Virgin of Carmen.
Its modern design featuring a tall clock tower complements the stained glass windows. It is definitely worth a little look inside even if you don't consider yourself a religious person.
Do a Ceramic workshop
For many generations, Carmen de Viboral has been known for its ceramics and pottery influences.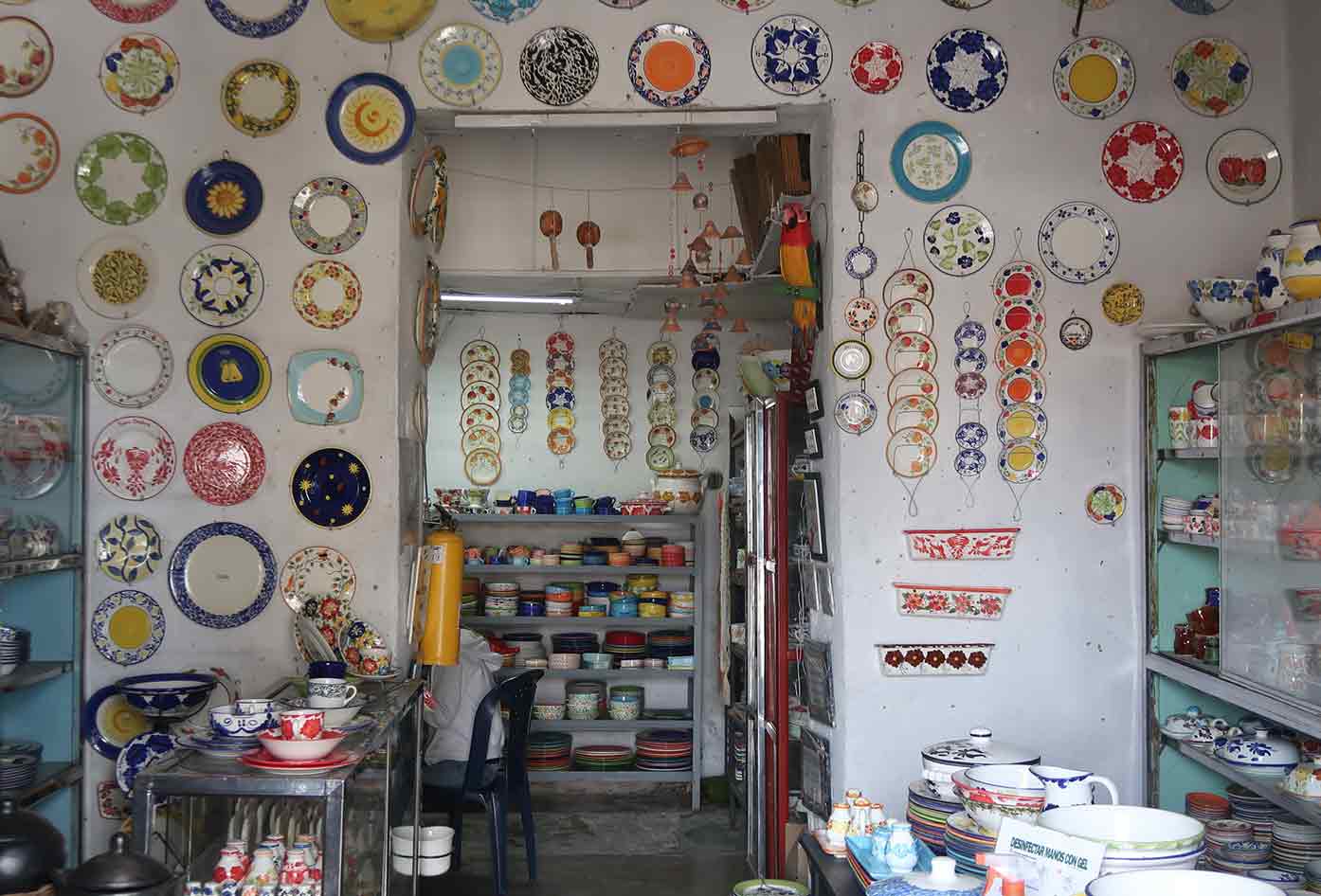 The unique style of pottery which can be almost identified from anywhere has turned an age-old tradition into a culture trademark.
Not only to represent the endearing town of Carmen de Viboral but the Eastern Hills that surround this part of the region in Antioquia.
On any trip, you can get involved in a pottery workshop and try your hand at creating your own pottery.
This is one of the best and most authentic ways to connect with local families who have operated in this area for generation perfecting and their trademark craft.
Experience local traditions and getting a better understanding of this economic sector will be rewarding in more way than one.
Carmen de Viboral Travel Tips
See these travel tips for Carmen to ensure you have the best stay whether you're on vacation, backpacking, or traveling with friends.
⤵️ Dan's Travel Tips For Carmen de Viboral:
This is a great chance to get out of Medellin and experience the region of Antioquia there are some decent restaurants and 1 or 2 coffee shops worth visiting.
The town has a romantic vibe about it and you can feel the connection with art and culture as you walk around, don't be afraid to speak to the locals.
Along with the obelisk in the Plaza you will also find a statue of Simón Bolívar there.
If you want to learn all about the manufacturing process of ceramics then choose the workshop carefully as the prices can vary quite a bit.
Knowing some basic Spanish conversation will go far when in Carmen and it will help you to learn more about the local culture and connect with locals on a deeper level.
Most attractions mentioned in this guide are located around the parque area so you'll have easy access to everything and there's not much to see beyond that.
Make sure you take some cash in pesos for your trip and enough for the bus 10KCOP. The good news is that most of the restaurants accept card payments but be sure you carry cash just in case.
Map of Carmen de Viboral, Colombia
See this map of Carmen to get a better idea of the surrounding area:
Remember to carry some comfy walking shoes and practice your Spanish to be able to pick up any inside knowledge from locals.
Best Time to Visit Carmen de Viboral
The climate in Carmen de Viboral is fairly consistent year-round, with warm temperatures during the day, which cool heading into the night.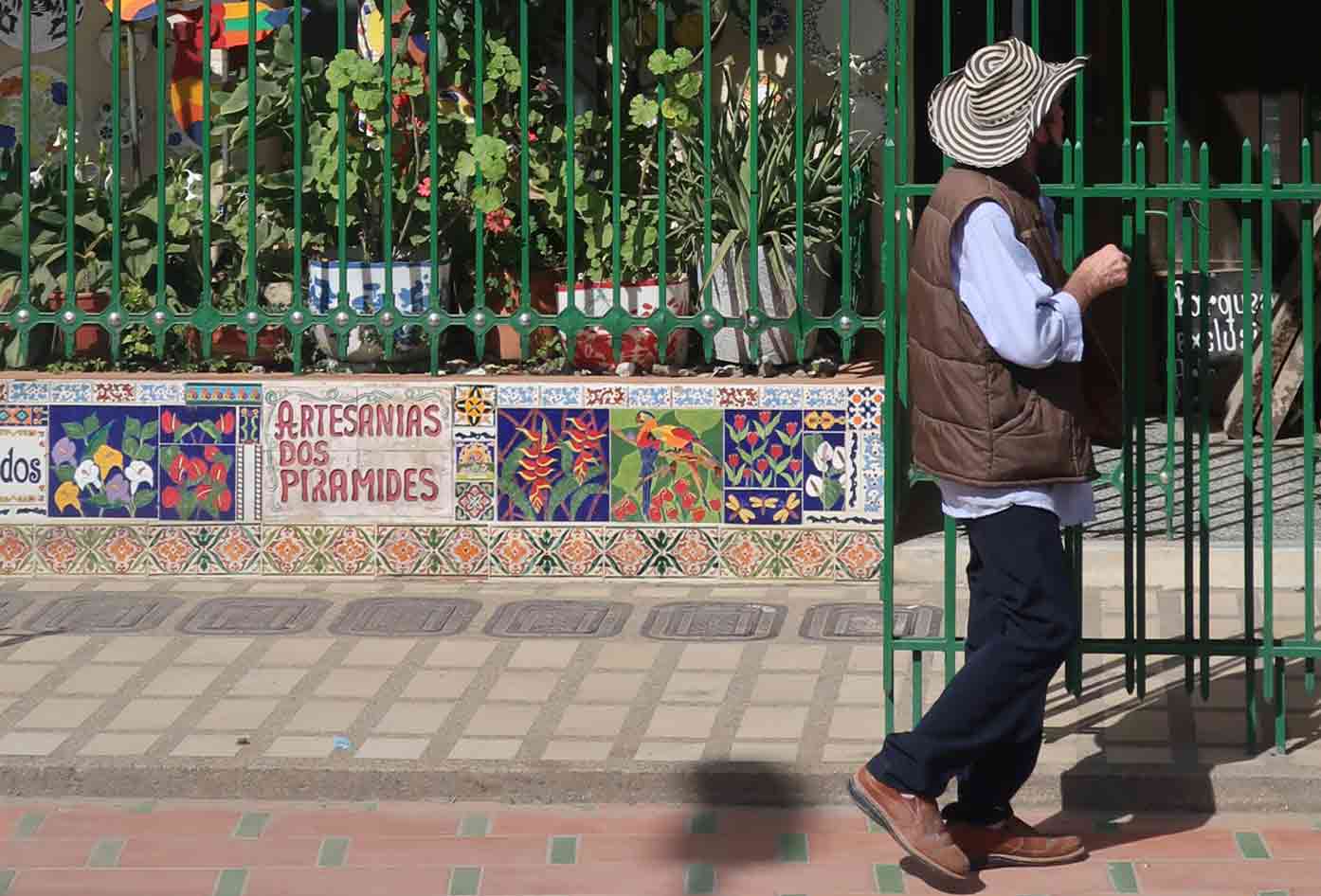 You don't get the heat like in Medellin. Average temps throughout the year hover between 12°C-22°C, with highs of up to 24°F.
October is said to be the coldest month with an average temp of 13°C.
Of course, be sure to carry something extra warm if you'll be hiking, glamping, or staying in one of the sustainable properties, located nearby as temperatures drop as you head into the higher altitudes.
Got Travel Insurance for Carmen de Viboral?

Designed by travelers, for travelers, World Nomads covers more than 150 adventure sports and activities so you can explore your boundaries.
Visit Carmen de Viboral
Thanks for reading this guide to Carmen de Viboral, Colombia.
A visit here not only gives you chance to explore the town, but you'll also get an insight into the creative artistry in the form of ceramics.
Taking a trip here from Medellin, you'll get to connect with a more tranquil pace of life in eastern Antioquia.
If you are backpacking Colombia or visiting for other reasons, then look to try out some of the suggested things to see and do in this guide.
📌 Like this article? Pin it…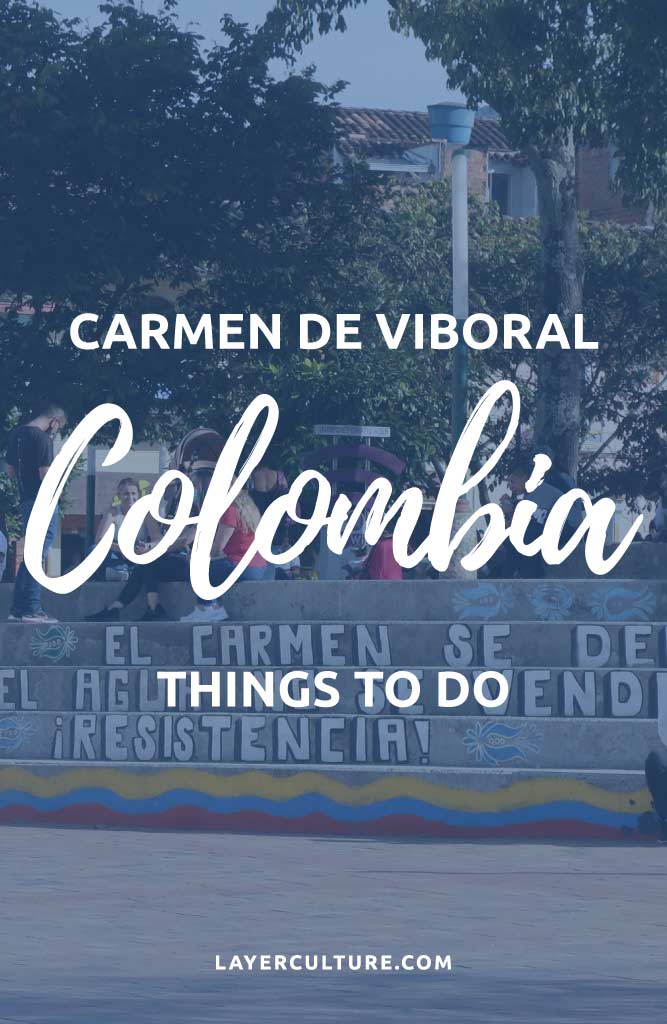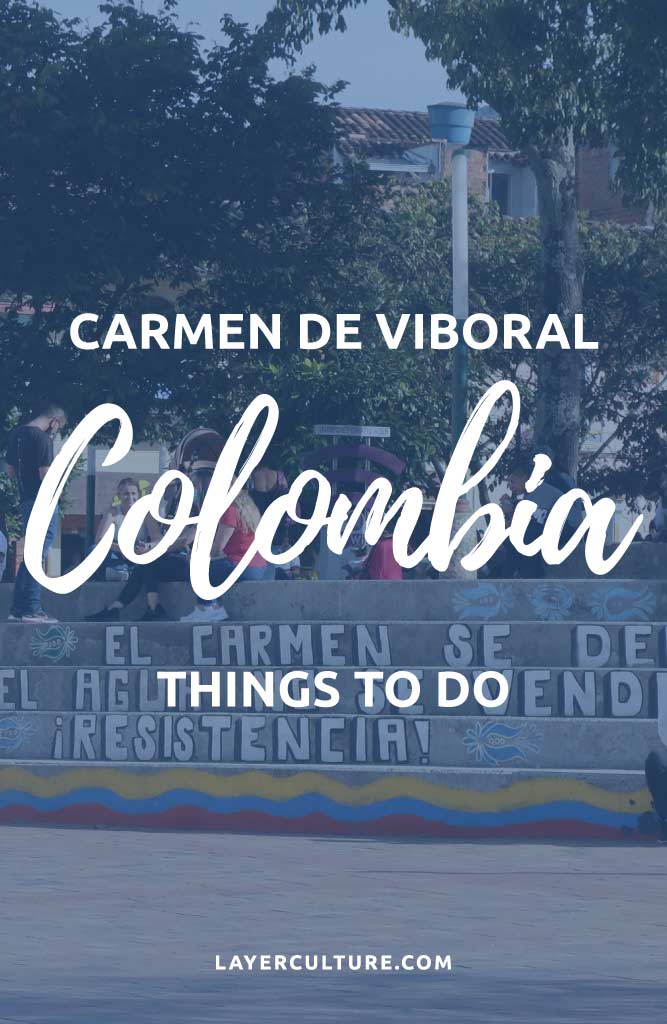 Got better idea of what to expect visiting Carmen de Viboral?
💬 Leave a comment below or let's start a meaningful conversation…
---
"Dear friend! Some links in this post contain affiliate links. Meaning, if you click through and make a purchase, book a hostel or sign up for a tour, I may earn a small commission at no additional cost to you. Your support means a lot and helps me to keep traveling and maintaining the quality of this site for you."