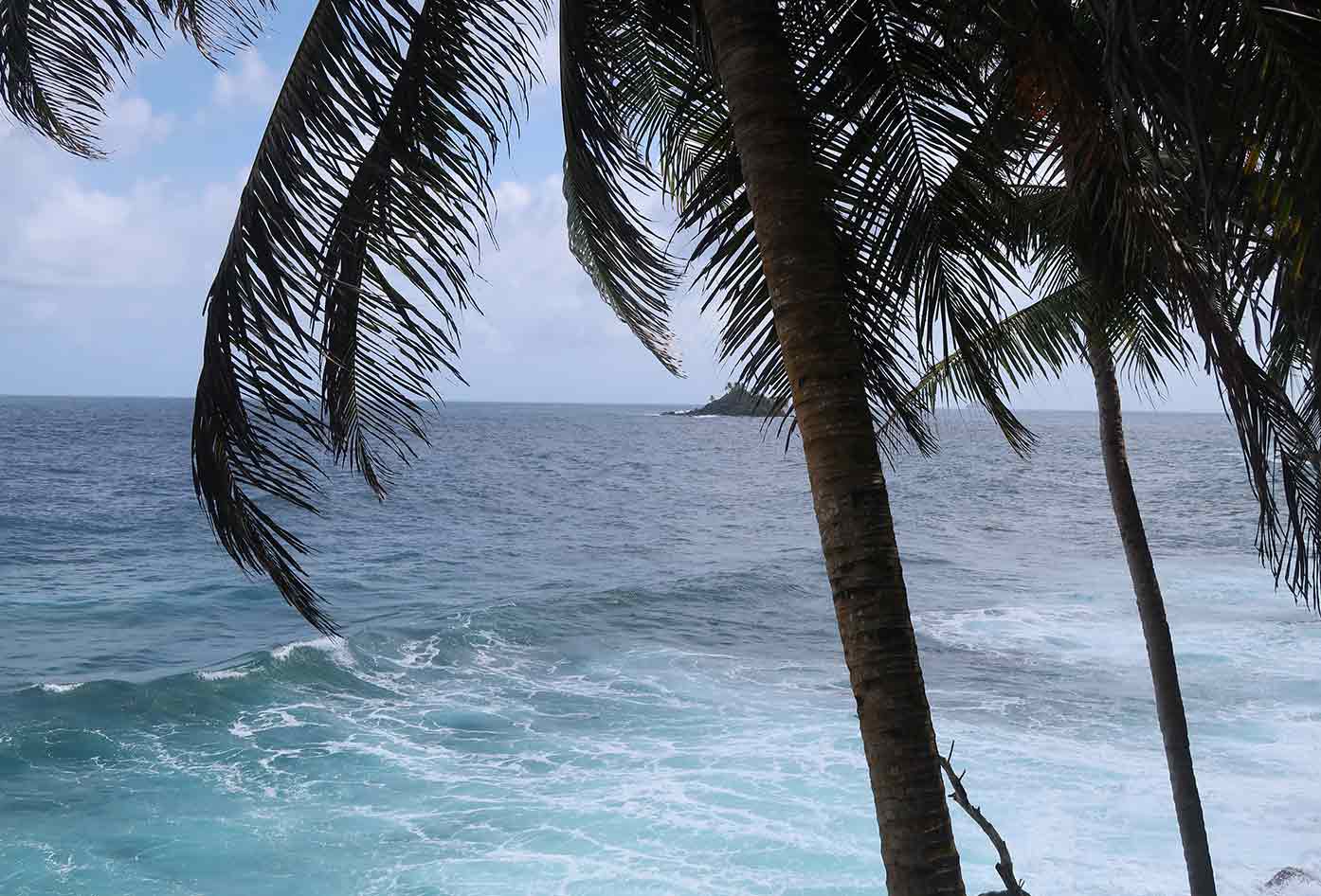 Welcome to this list of Capurgana hotels designed for all travelers.
If traveling to Capurgana you'll more than likely have been told you need to book accommodation early.
---
Quick Answer: Hotels in Capurgana, Colombia
---
On my first visit here I found almost all the best hotels and hostels to get booked up quickly.
This is true!
In this simple guide, we are going to look at the best places to stay in Capurgana so you can sit back and relax leading up to your trip.
Capurgana's Best Hotels
Let us now take a look at this list of Capurgana hotels designed to give you a head start above the rest with your trip planning.
Reasons to stay here:
✓ Tranquil and quiet place
✓ Rustic and wooden decor
✓ Best value for money
Have you ever wanted to experience a waterfall shower with a sky view? Stay at Acuali Ecohostal for a nature-filled and relaxing experience in Capurganá.
---
Reasons to stay here:
✓ Rustic-themed interiors
✓ Friendly + helpful staff
✓ Free filtered water
La Bohemia is raved by tourists due to its beautiful interiors and hospitable staff. If you're looking to have a memorable experience in Capurganá, book a room in La Bohemia!
---
Reasons to stay here:
✓ Super clean rooms
✓ Excellent host
✓ Rooms with private bathrooms
The hosts of Oleajes Capurganá give their guests a memorable experience with their warm and kind welcome! From great service to great amenities, guests will surely enjoy their stay.
---
Reasons to stay here:
✓ Yummy breakfast
✓ Beautiful garden
✓ Near the beach
If you're looking to be one with nature during your vacation, Cabaña Tucan is the place to be! Enjoy animal-filled gardens and a chance to swim on the beach!
---
Reasons to stay here:
✓ Shared lounges
✓ Free wifi
✓ Rooms with sea view
Enjoy basking under the sun with the beautiful terrace views offered by Hotel Sol y Luna. If you like comfy communal areas and sunshine-filled rooms, this is a perfect choice!
---
Reasons to stay here:
✓ Delicious Breakfast
✓ With a swimming pool
✓ Cozy shared areas
For your family and partner, Hilltop Capurgana is the best place for relaxing. The silence and fresh air will surely give you all the rest you need during your vacation.
---
Reasons to stay here:
✓ Beautiful tropical gardens
✓ Vegan food selection
✓ Near Aguacate Beach
Looking for a homey experience during your vacation? The hosts of Cabaña Tucan will give you that! With its welcoming atmosphere and nature-filled vibe, guests will surely enjoy their stay.
---
Reasons to stay here:
✓ Central Location
✓ Good restaurant
✓ Pet-friendly property
With its central location and well-equipped amenities, guests have everything they need for their vacation as well as a chance to listen to live music at the bar or restaurant.
---
Reasons to stay here:
✓ With beautiful sea views
✓ Great staff service
✓ With hammocks
Bahia Lodge is the best place if you want to appreciate nature – with its outstanding facilities and attentive staff, you will surely feel relaxed and carefree during your vacation.
---
Reasons to stay here:
✓ Central Location
✓ Clean + spacious rooms
✓ Free wifi
Casa Hotel Los Kunas Capurganá is near the beach, restaurants and to the pier. This hotel is perfect for tourists looking for accessibility during their vacation.
---
Reasons to stay here:
✓ Welcoming + kind staff
✓ Good location
✓ Free wifi
The staff of Dive and Green Capurgana is highly praised by tourists – along with the great amenities and accessible location, this hostel is a good choice among travelers!
---
Reasons to stay here:
✓ Environmental-friendly atmosphere
✓ Beachfront property
✓ With family rooms
This is the ultimate place for environmental advocate guests. With its environmental-friendly amenities, you can enjoy the beach, and the calming atmosphere surrounding the property.
---
Hostel Booking Tips
As you'll probably know by now Capurgana is one of the sacred tourist destinations in Colombia which is impossible to arrive by car.
If arriving to Capurgana from Medellin then you can get the bus to Necocli
Below I 've written some tips on what to look out for before choosing your hotels in Capurgana.
These four ideas can allow you to have greater experience and avoid any disappointment.
Location
Capurgana is not a big place, however, depending on how quiet of a place you want to be in will depend on your needs.
The further away from the port you stay you're likely to have a more tranquil or jungle-like experience.
Price
Whether you're looking at hostels or hotels in Capurgana, you'll find the prices are higher than most others in Colombia.
I think the eco-hostels in Capurgana are the best value because they are usually situated in the most tranquil locations.
There are many guest houses that also offer good rates and offers.
I love to have rustic style experience so in Capurgana I didn't think twice about checking out the eco-hostels.
Try to find a happy medium and pick a hostel that caters to your needs.
Comfort
If you're looking for the Ritz you won't find it here. Another reason why I recommend you travel light as there is really no need for excessive belonging, especially if you want to connect with nature.
I saw many Colombian arriving from Medellin carrying big suitcases filled with luxuries.
As a backpacker in Colombia I would invite you to consider what you pack before adding it to your backpack or luggage for Capurgana.
You can do a quick scan of the hostel's reviews to see what amenities they have in case you have requirements such as a private bathroom or a double bed.
Activities
With Capurgana being a close-knit community, many of the hotel workers are very knowledgeable of what is going on in the area. I'd ask your host or equivalent for any advice regarding trips and prices.
You can organize excursions or trips and take part in other group activities. I found the local people of Capurgana to be very helpful when it came to asking any questions.
These pointers should have given you something to consider when looking for a place to stay in Capurgana.
Hotels in Capurgana
Right, now you know where to stay you can get a head start with planning your trip.
It's wise to book ahead for this location as many of the places to stay in Capurgana get booked up fast.
You can turn up and find a place but I'd recommend you book at least 2 weeks in advance.
📌 Like this article? Pin it…
Did this help your search for the best hostels in Capurgana?
Need More Hostel Inspiration?
Hopefully, you've found the perfect hostel to stay in during your trip.
Feel like you need more ideas on where to stay?
Or, maybe you're considering buying a gift for a fellow traveler? See this best travel gear page for even more ideas on what to shop for.
---
"Dear friend! Some links in this post contain affiliate links. Meaning, if you click through and make a purchase, book a hostel or sign up for a tour, I may earn a small commission at no additional cost to you. Your support means a lot and helps me to keep traveling and maintaining the quality of this site for you."