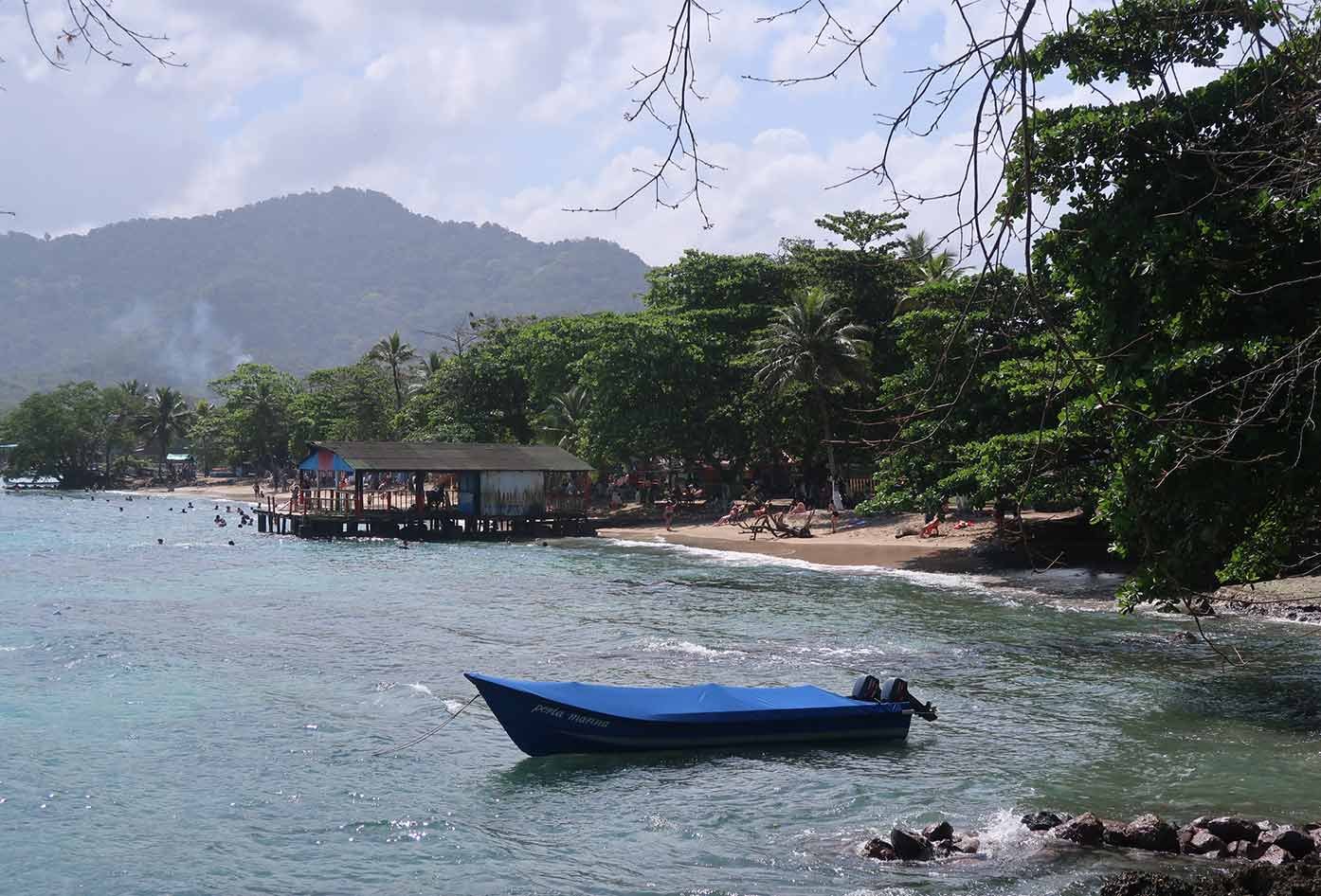 Are you thinking of traveling to Capurgana from Medellin?
With this guide, I'm going to show you exactly how to go from Medellin to Capurgana via public transport in Colombia.
In reality, there are only two ways to get to Capurgana from Medellin.
Although one way is much more efficient than the other, it's likely that you'll take the scenic route and go by land and sea.
Getting to Capurgana From Medellin
Capurgana is a location in Colombia that is becoming popular as an ecotourism destination.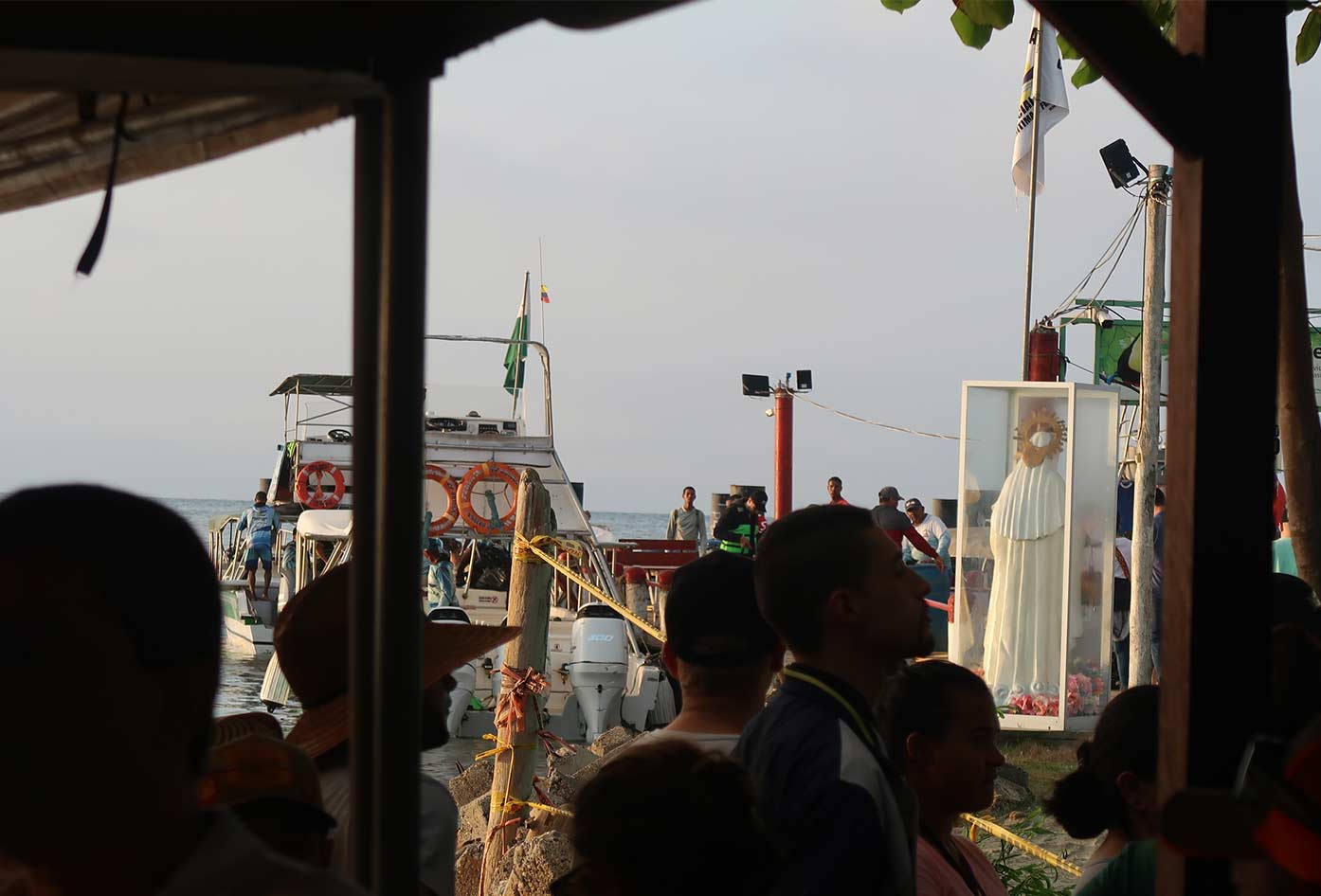 However, because of the lack of infrastructure, many travelers don't make it here.
Not just because of that thought, but, I believe there is not much information about it and how to get here.
If you are looking for more off-the-beaten-track locations in Colombia, Capurgana is a superb choice.
Geographically, Capurgana is located in the Choco department, which if you know anything about travel in Colombia, is not the most accessible region to get to.
Due to the lack of roads, to get to another tourist destination in Choco you have to take a private plane avioneta from the airport in El Poblado.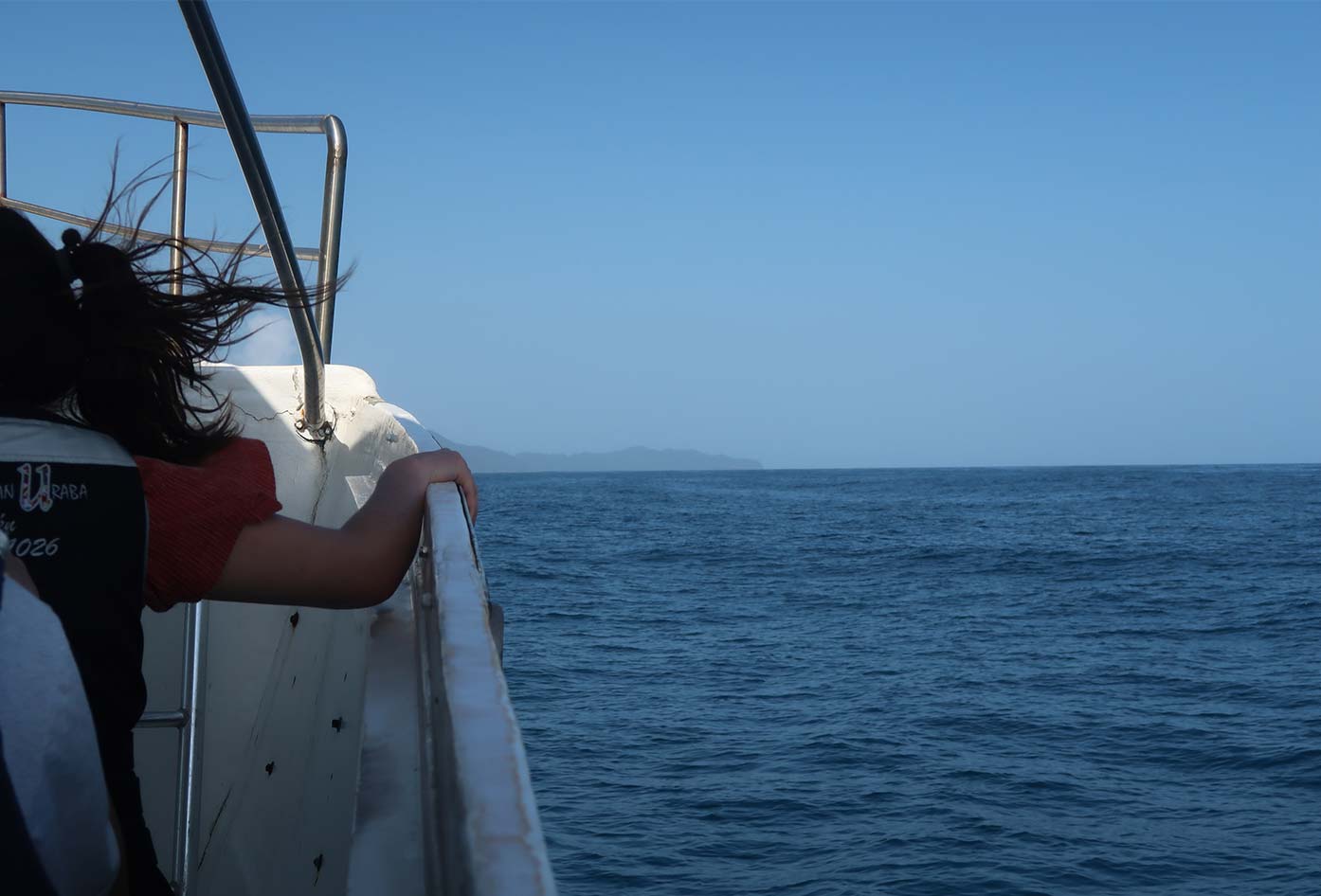 However, if you're looking for the best places to visit in Colombia and want to get off the tourist trail, you'll have a unique type of experience.
Many backpackers and travelers who I have spoken to, have yet to explore this unique area of Colombia.
This leads me to say that Capurgana is a great entry point to the region and you can get here without taking a plane.
Medellin to Capurgana Map
See the map below to acquaint yourself with the journey. If traveling by land it takes around 10 hours to get to the port town of Necocli.
On arrival to Necocli, you'll need to take a boat which takes around one hour and it's best that you arrive there first thing in the morning.
There is not really much to see or do in Necocli, so I wouldn't recommend staying here, but if you time your trip right there's no reason to stay.
The idea is to hang around for a couple of hours while you wait for your boat or the bus to get back to Medellin.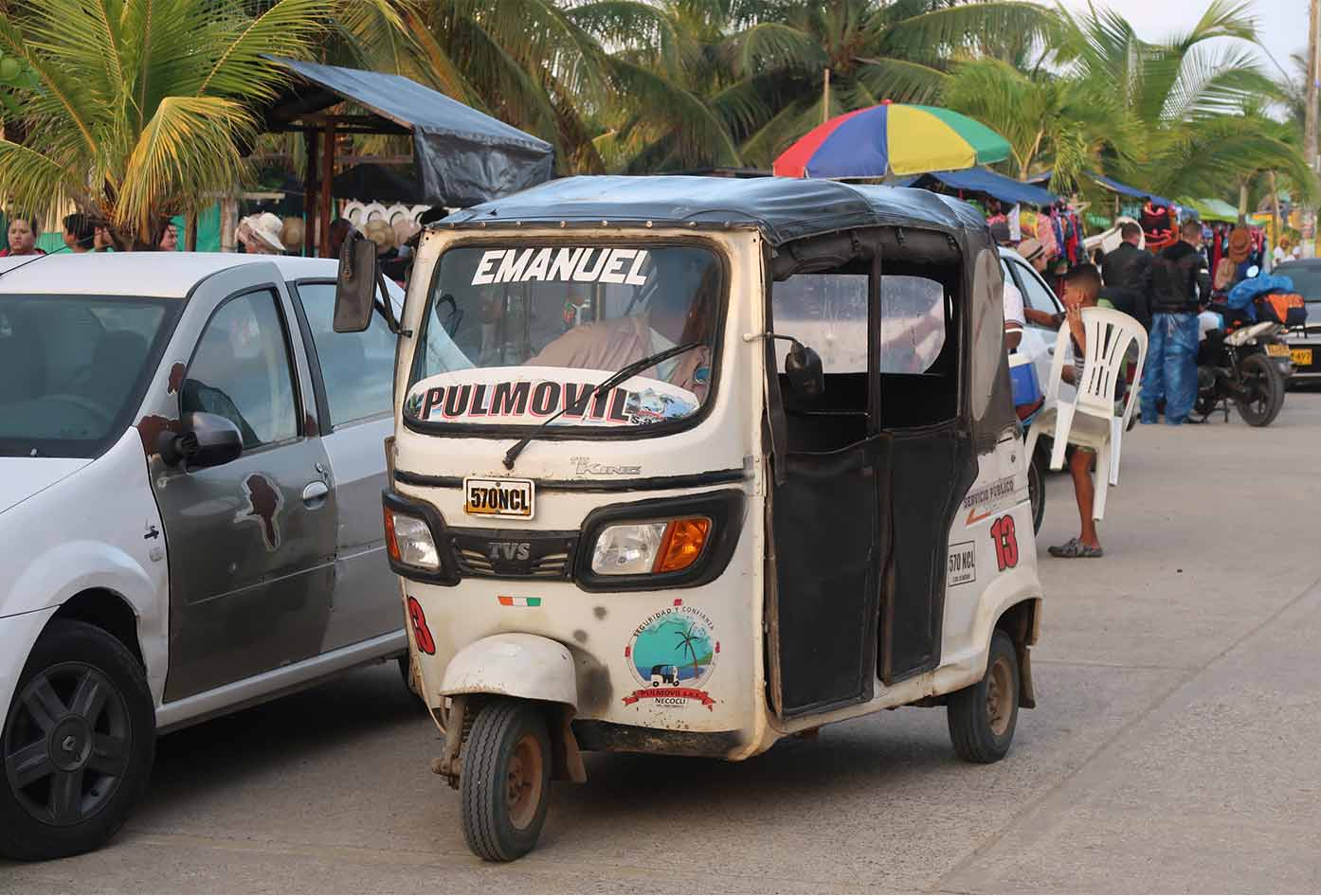 So to start your journey, you'll need to get down to Medellin's north bus terminal. You can easily get here by Metro or by Taxi.
If traveling by Metro, you'll need to get off at the Caribe station.There Note are 2-3 bus companies that offer the service to Necocli.
Where this otherwise straightforward journey can get complicated, is when the companies say they don't release the tickets until a few days before departure.
I found this quite strange so had to go back to the station twice to guarantee my ticket.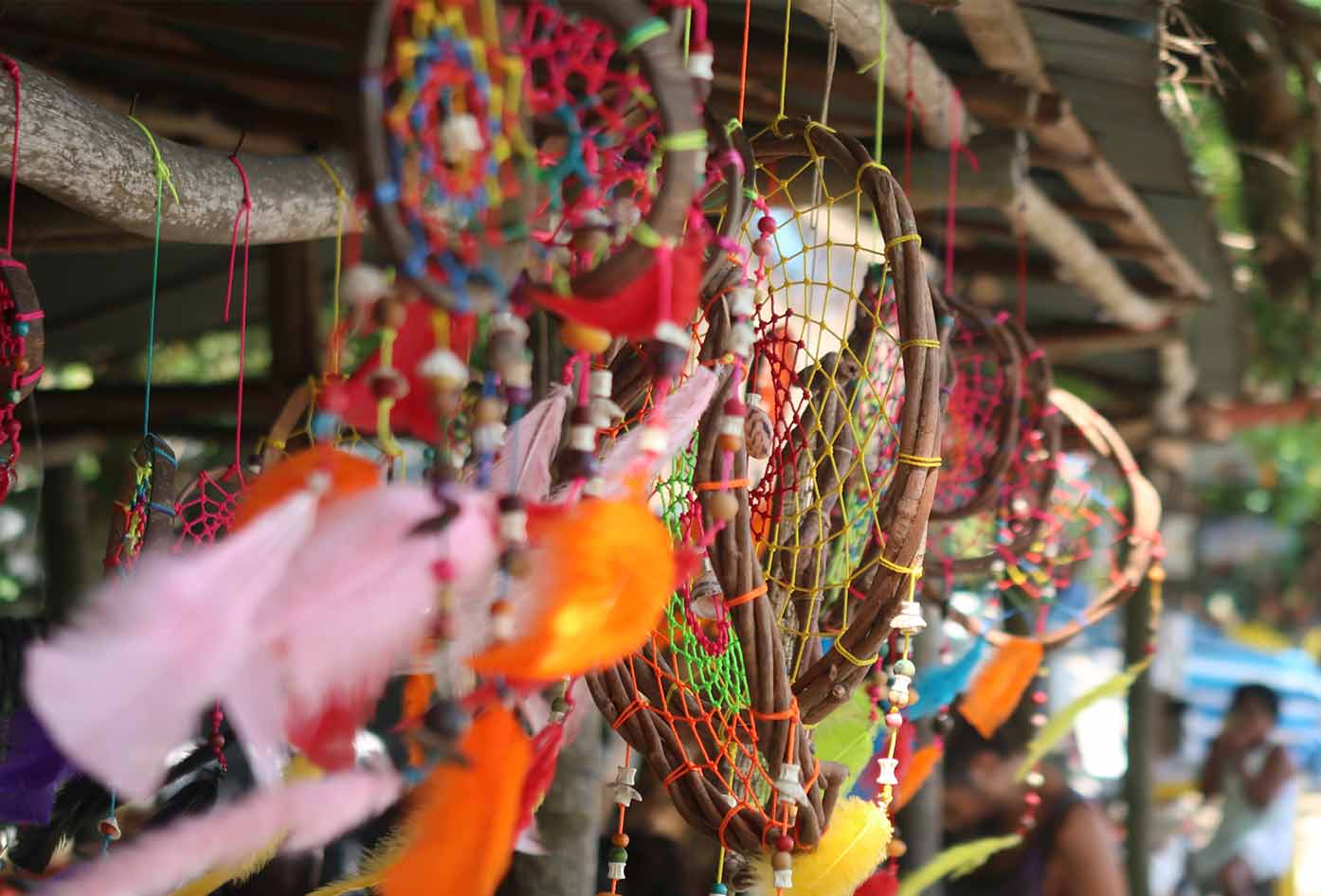 The important thing to remember when booking your ticket to Necocli is that you go for a night bus. Preferably one that leaves at around 9 pm.
Due to the misinformation that was given by the bus company when I returned to the station for the second time, I had no choice but to go for a slightly earlier bus.
Medellin to Necocli Ticket Advice
So the round ticket to Necocli and back Medellin cost me $140,000 COP. I recommend not buying your return ticket until you arrive in Necocli.
At the bus station, I wasn't able to pay by credit card, unfortunately.
However, on the way back I managed to pay by card at the office in Necocli, this freed up some more cash for me to spend in Capurganá.
Don't rely solely on this payment method if you don't have much cash.
If the systems go down or something like that you'll need cash to buy your return ticket.
Arriving in Necocli from Medellin
After the 10-hour bus ride from Medellin, I arrived in Necocli at around 6:00 am. It was still dark and my boat ride was scheduled for 8:00 am.
You could consider Necocli as a bit of a sketchy location on arrival, but once you head down to the port area you'll feel more at ease.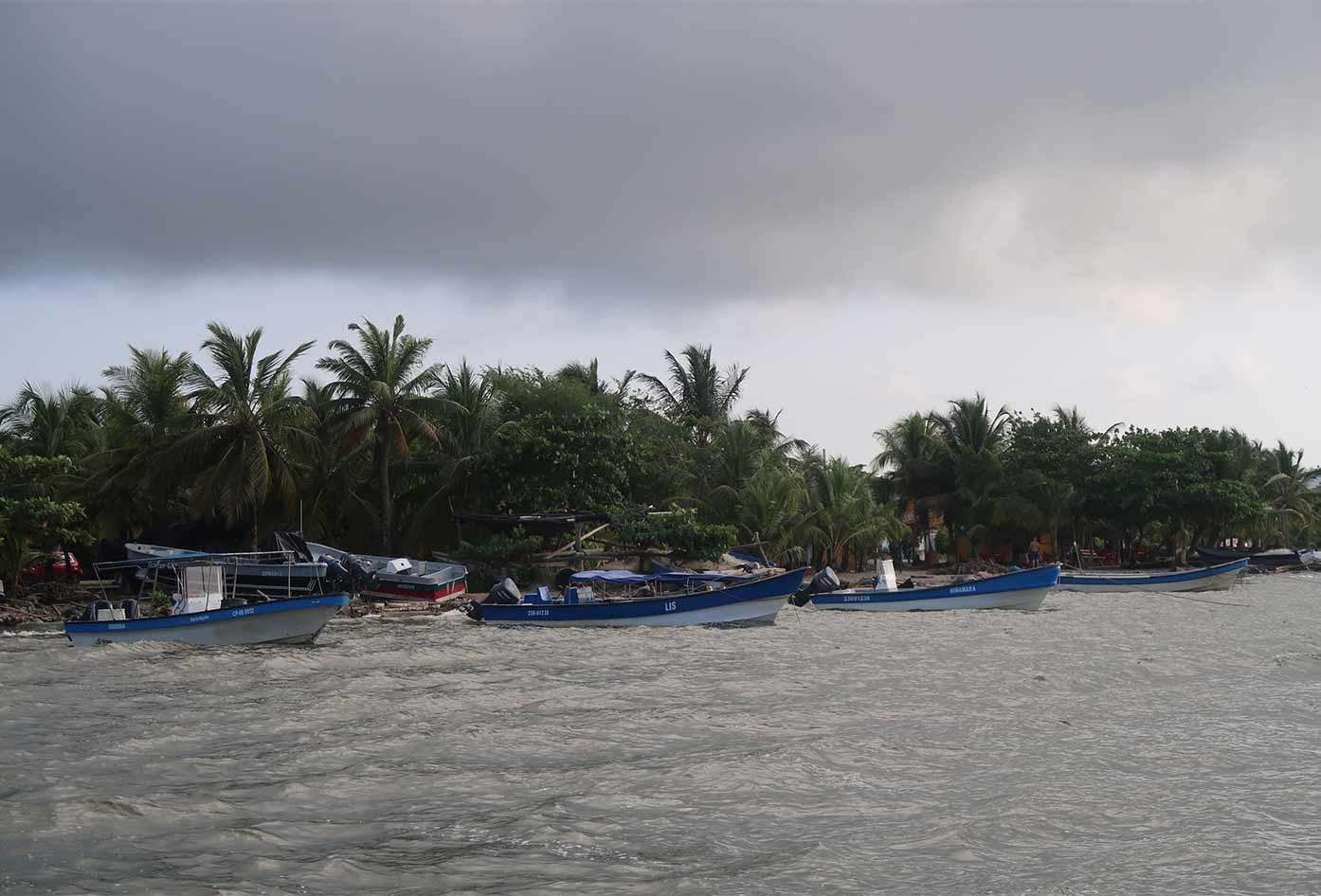 You can walk to the port in around 5-7 minutes from the bus stop in Necocli. Just ask anyone for directions.
Remember to buy your tickets back to Medellin when you arrive.
Especially so if you want to choose your time. You can purchase your return ticket at the same bus stop.
I recommend that you get the bus back at 12:30 pm to ensure you get back to Medellin before Midnight.
Necocli to Capurgana Ticket Advice
If you have not booked your boat ticket in advance, which can only be done by means of Bancolombia transfer, you'll have to join the queue and take the next available boat to Capurgana.
Crucial information about the journey:
Carry no-vomit tablets for the boat
You don't speak a work of Spanish
Carry Sun Screen
Be sure to carry some snacks
Carry a bin bag or equivalent to cover you backpack
Remember to bring extra cash/light
Not so important Information about the journey:
Carry money in cash – there are no ATMs in Capurgana
Bring hiking boots
A sick bag incase you don't carry tablets
A rain jacket or travel umbrella for the rain
You must queue up to get your ticket and you could be waiting a good 1-2 hours to get everything sorted and board the boat.
Once you've purchased your ticket, you'll have to hang around until your ticket number is called to board the boat.
At this point, the Colombian Army official is going to ask to see your I.D.
As a foreigner, ensure you have some form of identification with you, preferably a passport.
Arriving to Capurgana from Necocli
On arrival to Capurgana, you'll collect your 'plastic bag' protected backpack or suitcase off the boat.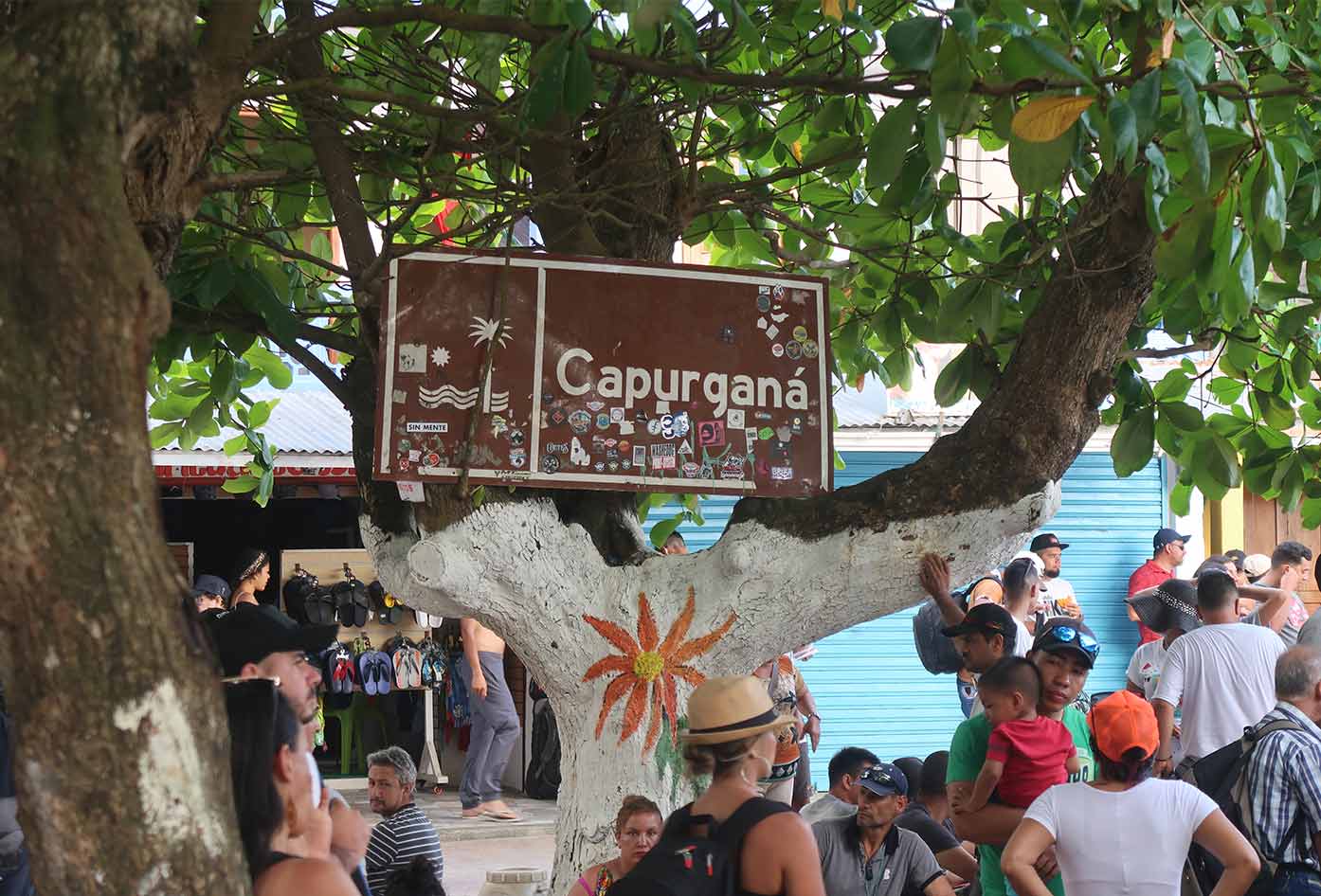 Once on the island, the first thing you should do is book your boat back to Necocli.
Capurgana, Colombia: Travel Tips
See some quick travel tips below that will be useful for your trip.
As you may have gathered Capurgana is still pretty much off the beaten path. I believe due to its unique location many travelers who encounter Capurgana see that it doesn't line up with their current backpacking route.
Traveling to Capurgana is definitely worth the 'risk' if you were weighing up whether to come here over another location on Colombia's Caribbean coast.
Where to Stay in Capurgana
Accommodation can be tricky here, find a place to stay in Capurgana below if planning on traveling soon.
3 reasons to stay here
✓ Tranquil and quiet place
✓ Rustic and wooden decor
✓ Best value for money
Best Places to Stay in Capurgana
Capurgana is one of those places where I say it is best to avoid booking any transport before you have secured your accommodation. That way you avoid any less chance of any hiccups.
---
Got Travel Insurance for Capurgana?

Designed by travelers, for travelers, World Nomads covers more than 150 adventure sports and activities so you can explore your boundaries.
Medellin to Capurgana
There is nothing finer than landing at Capurgana's port and quickly get acquainted with the small community.
Do you already know how many days you'll stay in Capurgana?
Whether it be 2 nights or 5, you'll be content with your surroundings.
Lastly, I hope this guide has given you a better idea of how to get to Capurgana and eliminated any doubt away from your mind. Safe travels!
Read about more safe places to visit in Colombia for ideas on where to go.
📌 Like this article? Pin it…
Did this help get you get from Medellin to Capurgana?
💬 Leave a positive comment or lets start a conversation below!
---
"Dear friend! Some links in this post contain affiliate links. Meaning, if you click through and make a purchase, book a hostel or sign up for a tour, I may earn a small commission at no additional cost to you. Your support means a lot and helps me to keep traveling and maintaining the quality of this site for you."