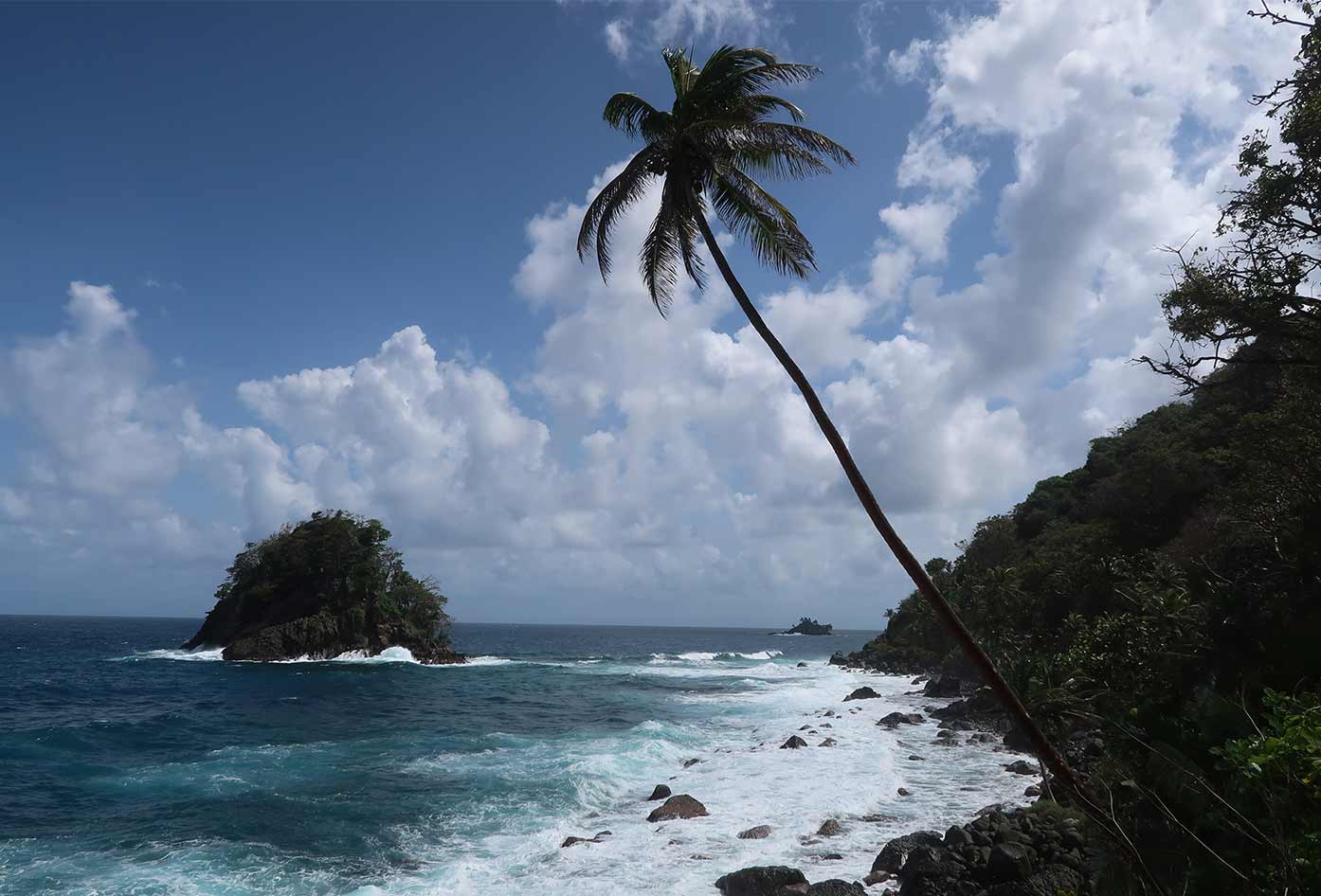 Are you heading over to Capurgana and wondering what to do?
After hearing about this mini paradise located in the Choco region of Colombia, I had to find a way to get here.
Below I have a guide on how to get to Capurgana from Medellin which has all the information you need to get here safely.
Capurgana, Colombia: Travel Guide
Arriving from Medellin after a 12-hour journey by land and sea, all I wanted to do was relax on the closest beach I could find.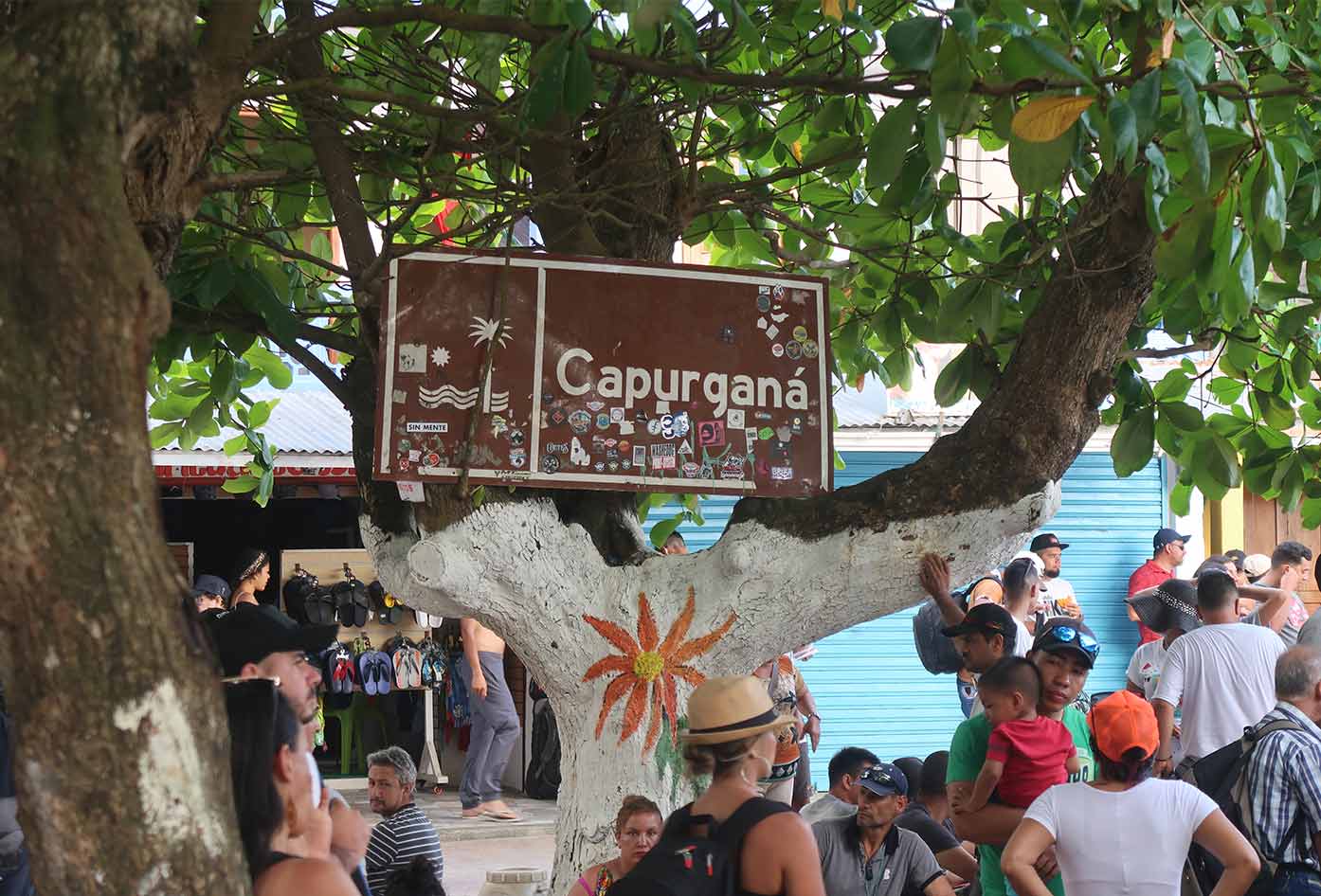 Although totally worth it, getting to Capurgana is not the easiest tourist destination in Colombia to reach but totally worth the trip.
Here is the step-by-step guide on how to get to Capurgana from Medellin by bus. If like me you'd rather not take a small plane.
Capurgana: Travel Basics
🛏️ Lodgings: Capurgana is an eco-friendly town so you'll find hotels with sustainability credentials. The most basic options can be found in the town from 10-15USD. For a more relaxed and secluded experience, choose the ones that are located further away from town.
🍽️ Dining:
Capurganá some unique seafood options and other Colombian dishes. You can find basic menus and more special dishes in the town and on the beach. Many hostels have restaurants and bars because they are outside the town.
🚌 Transport:
The best way to get around Capurganá is by foot. The town is safe whilever you are in tourist areas and streets. Also, taking a boat is a great choice when visiting the beautiful beaches and you can negotiate a price in advance.
🎟️ Activities:
If you find excitement in leaving the city behind and visiting secluded beaches? Or, maybe you love to snorkel or prefer hiking. There are amazing things to do in Capurganá and you'll find tours starting from US$20.
Things to do in Capurgana
You've spent all that time getting here, let's not waste any time and get straight into the things that you can do here in Capurgana.
Capurgana Beach
The main beach in Capurgana is easily accessible from right next to the port. All you have to do is walk across the small bridge and you're there.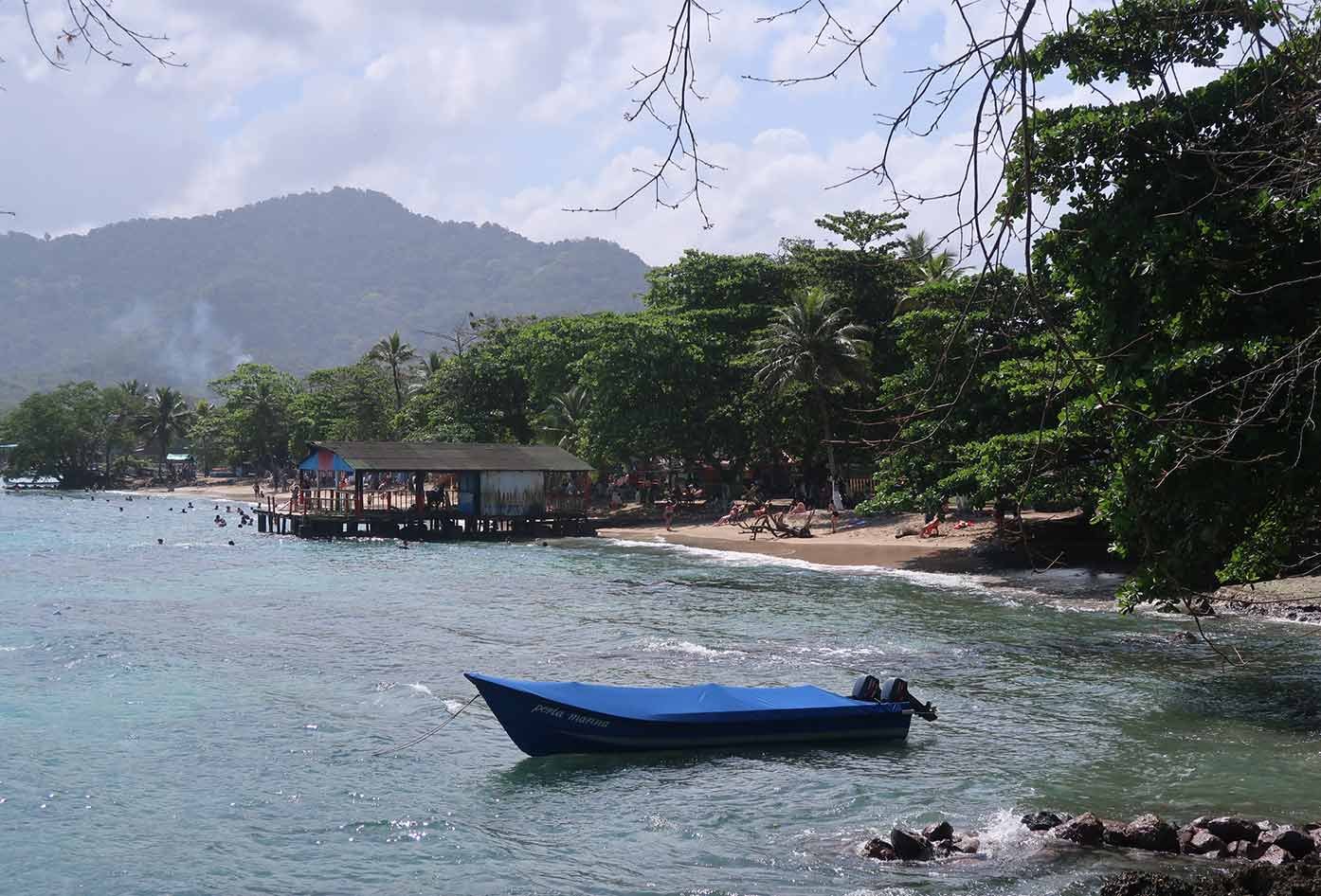 Capurgana Beach AKA Playa Dulce is lively and you'll find an interesting mix of local people and other Colombians enjoying the sun, sand, and sea.
Here you'll find everything from food stands, small shacks selling bar food and drinks. The great thing about this popular beach is that there are hagglers or beach vendors lurking around.
There are lots of things to buy with no pressure to make a purchase.
You can also get a massage by one of the professional masseuses who offer massage beds and oils. Volleyball is also played and you can easily join in.
There is also another tiny beach adjacent to this one where you can walk to within 60 seconds and not find anyone but one or two people.
Great if you want to be alone on a beach without taking a boat to one of the many other nearby beaches that Capurgana has to offer.
Coquerita
I found out about this special place via Instagram before I arrived. Basically, you can't come to Capurgana without visiting the Coquerita.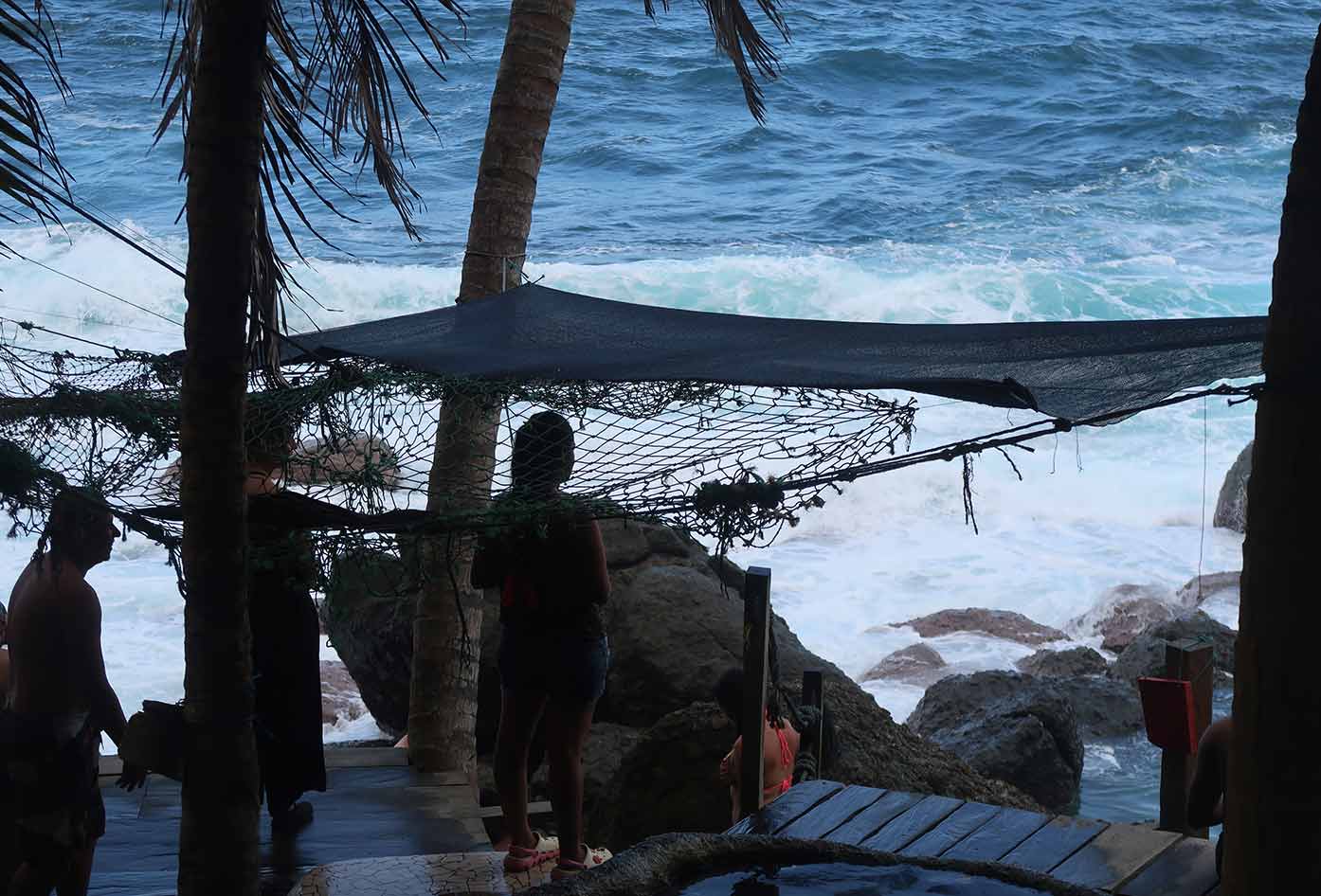 Here you can bathe, swim and play in the giant manmade whirlpools of water that have been constructed.
Following on from Capurgana Beach you take a walk along the coastline path. Mind your step as you'll climb up and down the rocks with a beautiful view of the sea on your right-hand side.
If you prefer to carry all your belongings with you during the day. Have a zipped beach backpack with you that protects your belongings. Or at least one that'll withstand a few splashes of water.
Go Snorkeling
Capurgana is the perfect place to go Snorkeling in Colombia.
Even if you don't have any equipment with you, all you have to do is to dip your head in the most shallow parts of the water. That way you'll be able to greet the shoals of colorful fish under the surface.
If you're coming here especially to do diving or Snorkeling. That's a great idea because there is a diving shop here that'll take care of most of all your diving needs.
Also, diving in Capurgana is one of the most attractive things to do here for visitors. Even more so, if you love being in the water.
You can rent all the equipment you need for most underwater activities. So there's no need to carry anything with you.
Sapzurro
Sapzurro is a small village located close to Capurgana. If you thought Capurgana was small and 'out of the way' wait until you get to Sapzurro.
There are two options for getting to Sapzurro from Capurgana. One is by foot, and the other by boat or lancha in Spanish.
The hike takes around one and a half hours (which I recommend you do) and the boat takes around 10 minutes.
What I did was to walk to Sapzurro and take the boat back to Capurgana from La Miel which is another beach which is located in Panama.
Playa Aguacate
Aguacate beach is located around 10 minutes from Capurgana's port by boat. You can also walk/hike there in one and a half hours. This is one of the easy distances to walk on foot.
Many people say Playa Aguacate is the most beautiful beach in Capurgana.
If you are only wearing flip-flops that I recommend taking the boat here.
Shop for Arts and Crafts
If you've made it this far to Capurgana, it would be ashamed to leave without picking up some local Arts and Crafts.
One of my favorite things to do in these types of places is to spend time looking a the work of local artists.
Here in Capurgana, you can find unique one-off art pieces that you'll likely not find anywhere else in Colombia, or, the world for that matter.
Get a Massage on the Beach
Getting a massage on the beach in Colombia is usually something you're pressured into. Sound familiar? Here in Capurgana, it's the opposite.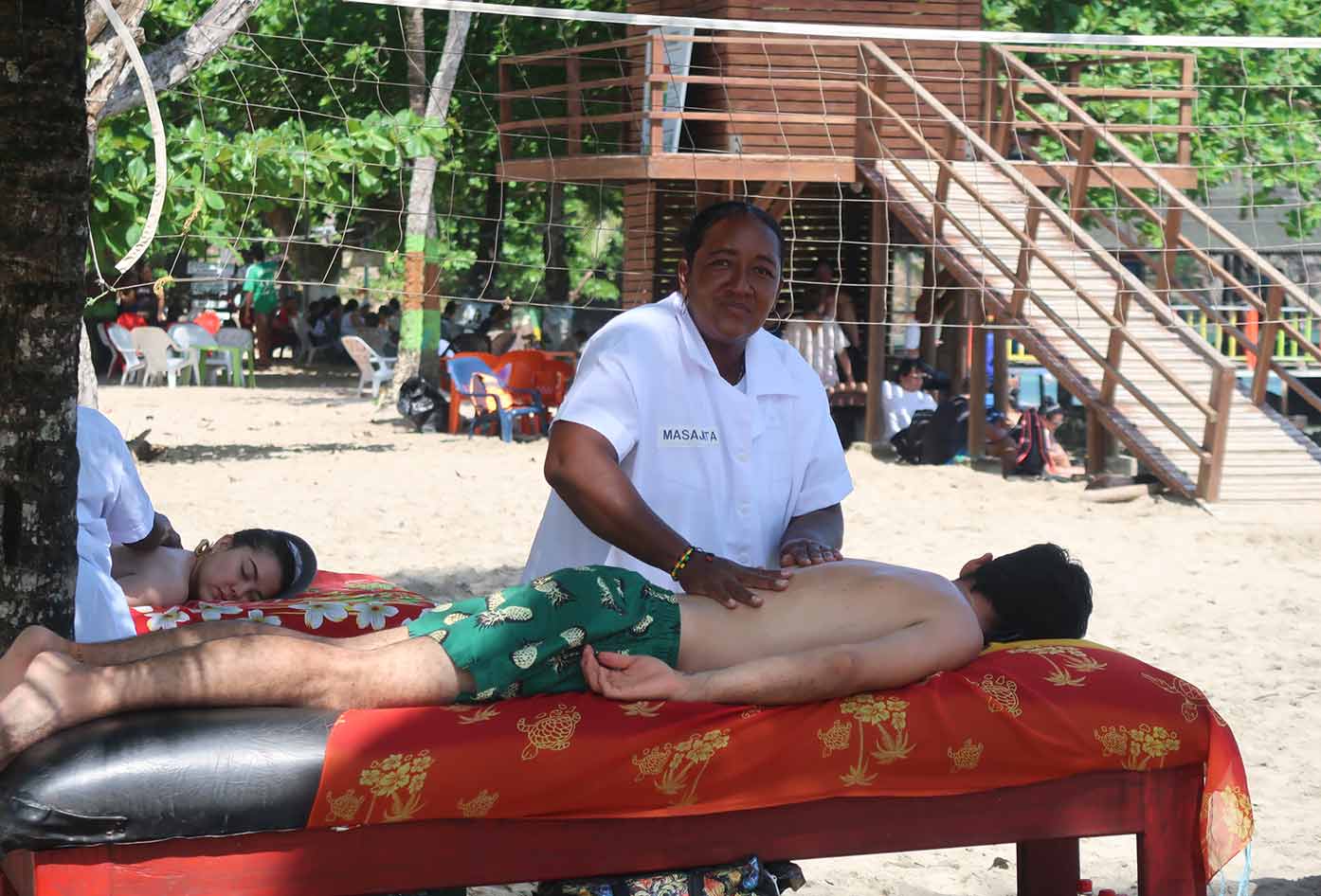 Sure, the ladies will ask you as you pass by, but they are situated in one place, have beds, and are fully qualified.
Delightedly, I asked to see their certificates and, yes, I can confirm, that these ladies are the real deal.
Capurgana Travel Tips
Below is a list of travel tips for Capurgana that I think you may be able to benefit from. I will update this list sometime in the near future.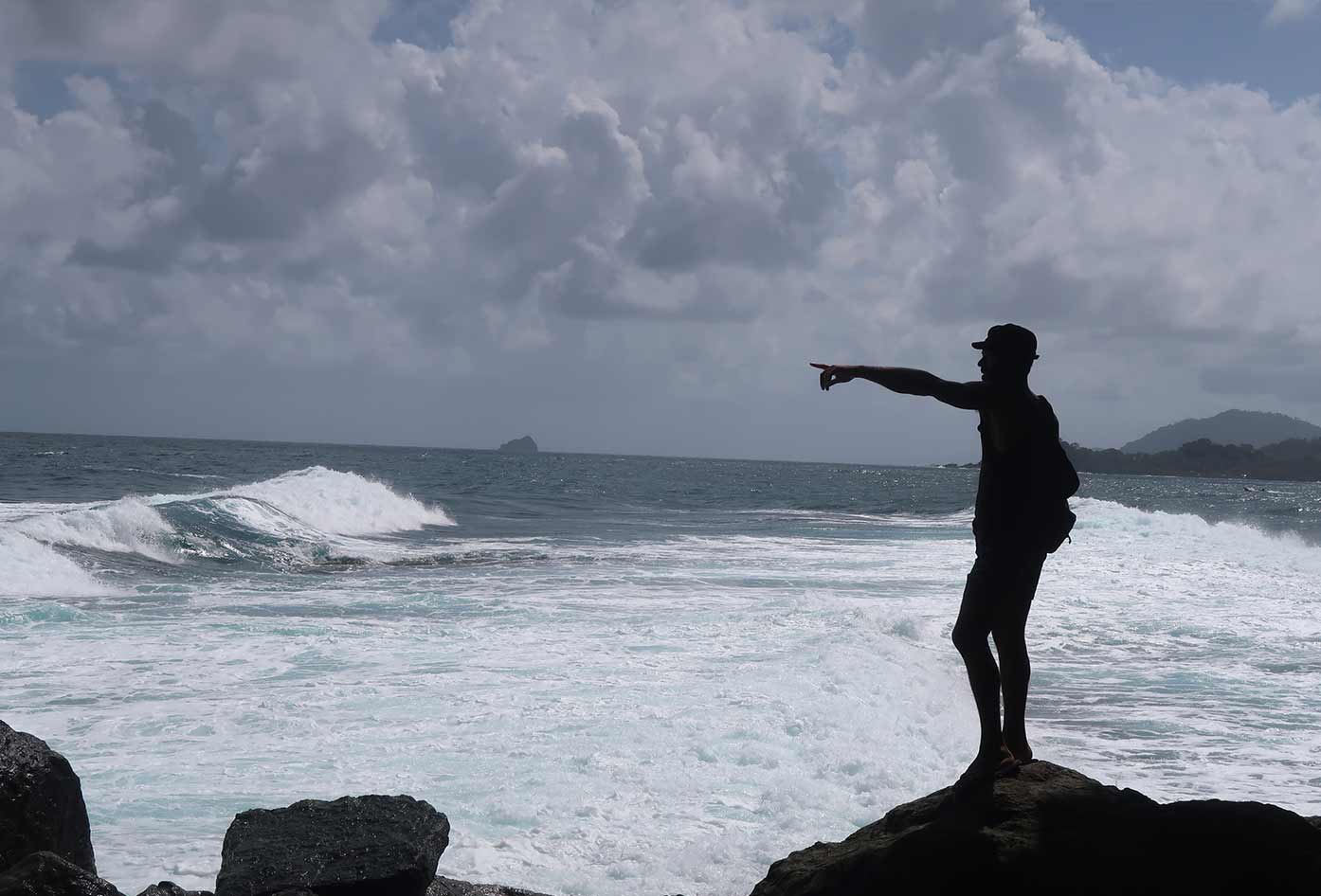 Crucial Things to carry during your travel to Capurgana:
Your Passport
Carry adequate Sun Screen (you'll burn fast here)
Vegan and Vegetarian foods are very difficult to find
Carry no-vomit tablets for the boat
A decent pair of hiking shoes are nessasary
Because Capurgana is still a relatively off-the-beaten-track location you may find that it lacks some of the things you may have expected.
Food can be difficult! In some cases, like in Sapzurro, you have to pre-order your lunch in the morning to be ready to eat in the afternoon. Preparation is key here!
Where to Stay in Capurgana, Colombia
Compared with other places in Colombia you'll find that the accommodation runs differently.
There aren't tons of options like on the mainland however, I managed to find some of the best guest houses and hostels in Capurgana. There are some eco-tourism options.
You will have to book your accommodation in advance and even more so if you plan to travel to Capurganá during the vacation season or during a public holiday weekend.
I recommend you travel here prepared but with an open mind and little to no expectations.
Only sea, sand, sun, and willingness to explore on foot.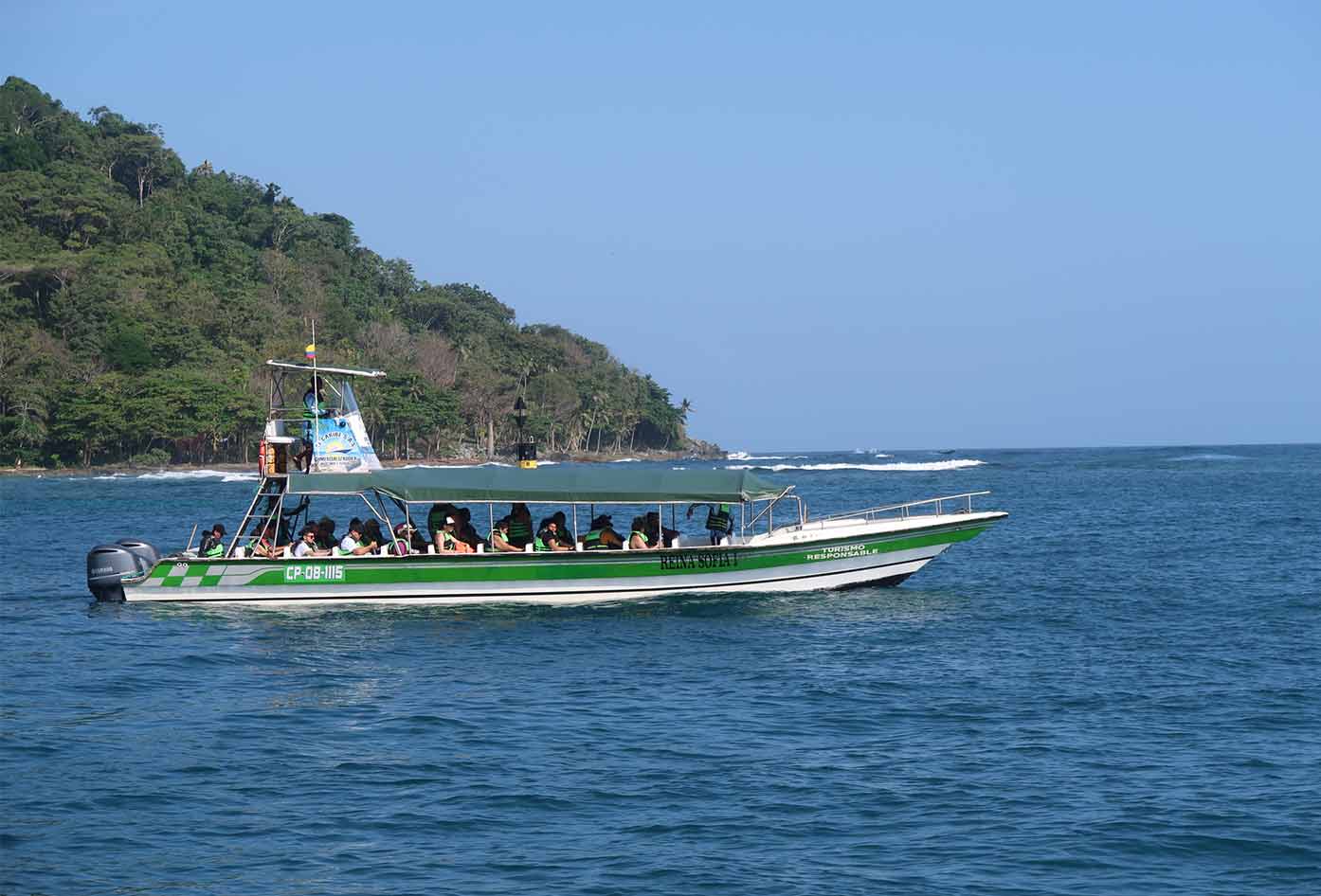 Some people I had spoken too mentioned that they had arrived in Capurganá as part of their backpacking Central America itinerary which brings them here from San Blas island in Panama.
This could be a great option for those looking for a more relaxed method of crossing the border from Panama to Colombia into South America.
Got Travel Insurance for Colombia?

Designed by travelers, for travelers, World Nomads covers more than 150 adventure sports and activities so you can explore your boundaries.
Things to do in Capurgana, Colombia
Now you should have a better idea of what to do in Capurgana, Colombia.
This mini-paradise quickly became one of my favorite places to visit in Colombia and I'm already planning a return trip back here.
There a few places like this in Colombia that have a mix of tourism and nature that can offer you a travel experience worth traveling for.
While you're still here, why not take some time to read about even more safe places to visit in Colombia (just like this one) right here on this blog?
📌 Like this article? Pin it…
Missing something? Got tips, tricks & advice we can learn from?
💬 Leave a nice comment or let's start a conversation below!
---
"Dear friend! Some links in this post contain affiliate links. Meaning, if you click through and make a purchase, book a hostel or sign up for a tour, I may earn a small commission at no additional cost to you. Your support means a lot and helps me to keep traveling and maintaining the quality of this site for you."