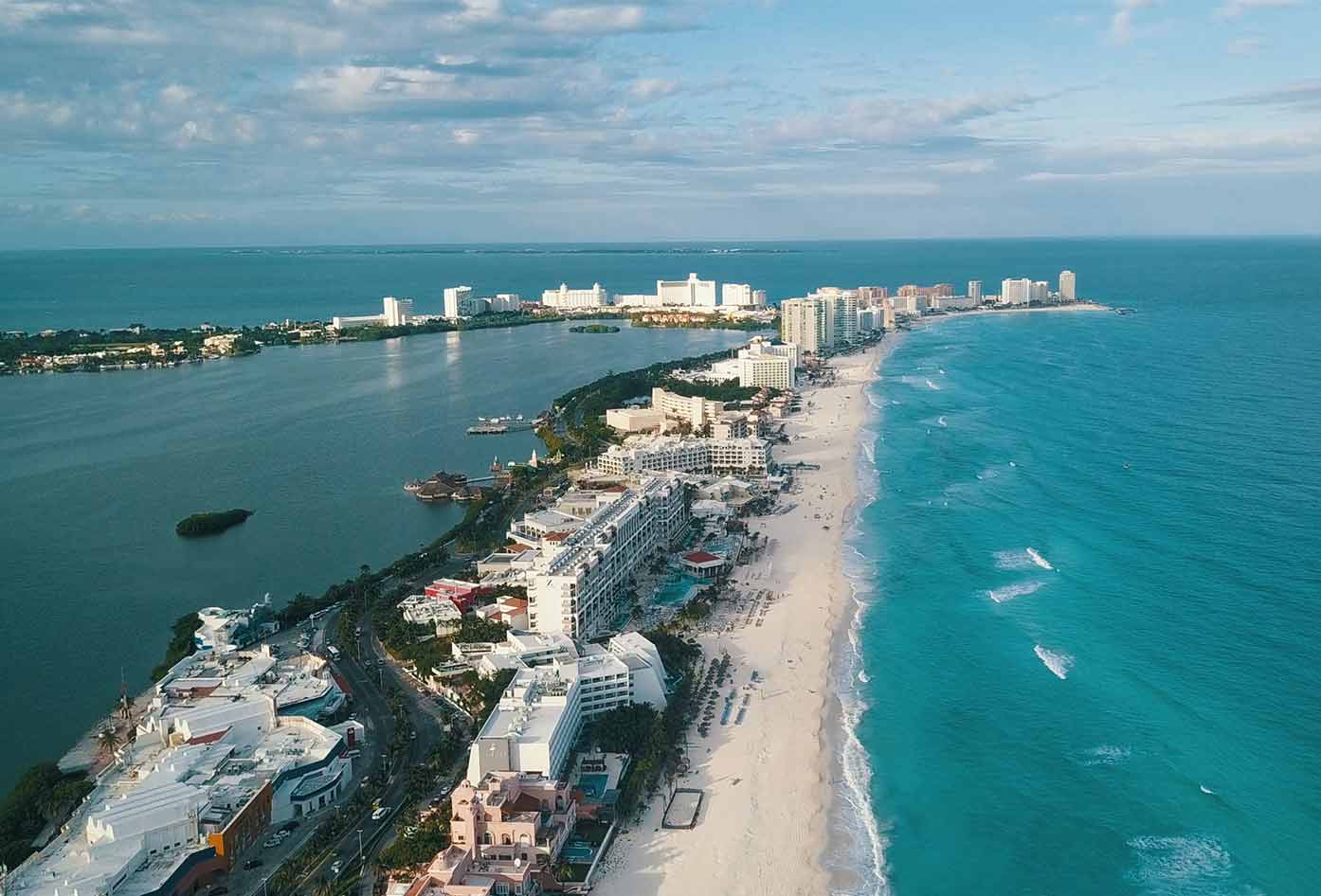 Cancun vs Riviera Maya, which is better?
Perhaps you're traveling to Cancun already and looking for ideas on things to do in Quintana Roo, Mexico?
Or maybe you've not booked anything and you're wondering which places in Mexico are worth spending the majority of your time?
Cancun Vs Riviera Maya
If you are already in Cancun and feel trapped in Mexico's largest tourist heaven, you are in luck.
Despite what you may think you are already in the Riviera Maya and there are still has many tranquil destinations and peaceful vibes you've not yet seen; if that what you're looking for.
Cancún
The unofficial capital of the Riviera Maya region, Cancún is a hectic city to say the least.
As soon as you land at the airport you'll be greeted by tonnes of touts + tour companies trying to lure you in the second you arrive.
In the downtown area, the city can feel like any other big city in Mexico which may deter some from spending time here.
Knowing the best time to visit Cancun is key! There is a big built-up zone in the north, with tonnes of hotels and tour providers.
Cancún is one of the best places to organize a tour to the infamous pyramids of Chichén Itzá, given its proximity and also the touristy nature of the city.
If you have time then you should definitely get on a tour. You will spend time looking around the ancient sites, seeing how people used to live as well as visit a nearby cenote too.
The nightlife here is some of the best in the country as well. However, be careful when heading out as the city has become more dangerous due to the increased presence of the drug cartels.
Riviera Maya
Whilst many come to the Riviera Maya for beach and tranquility, I am sure that a fair few reading this are coming for the nightlife, some of which is commonly granted a legendary status.
And as far as party cities go in Mexico, Playa (as it is known by locals) or Playa del Carmen is one of my favorites hand-down.
Take a walk along the Quinta Avenida during the evening (which is only a stone's throw away from the beach) and you'll see crowds flocking to the many open bars and restaurants that line the strip.
Plus, since the strip is adjacent to many of Playa del Carmen's best luxury beach hotels you can't go wrong in this central location.
Definitely check Cocobongos whilst you are in Playa. See this guide on getting to from Cancun to Playa del Carmen for transport tips.
As well as partying, you should definitely do some diving, with cenotes and the beautiful waters of Isla de Mujeres and Isla Holbox my top recommendations!
Beach-wise, my preference was always some of the quieter options which included Puerto Aventuras and Isla Holbox, so I will recommend those as good tranquil options.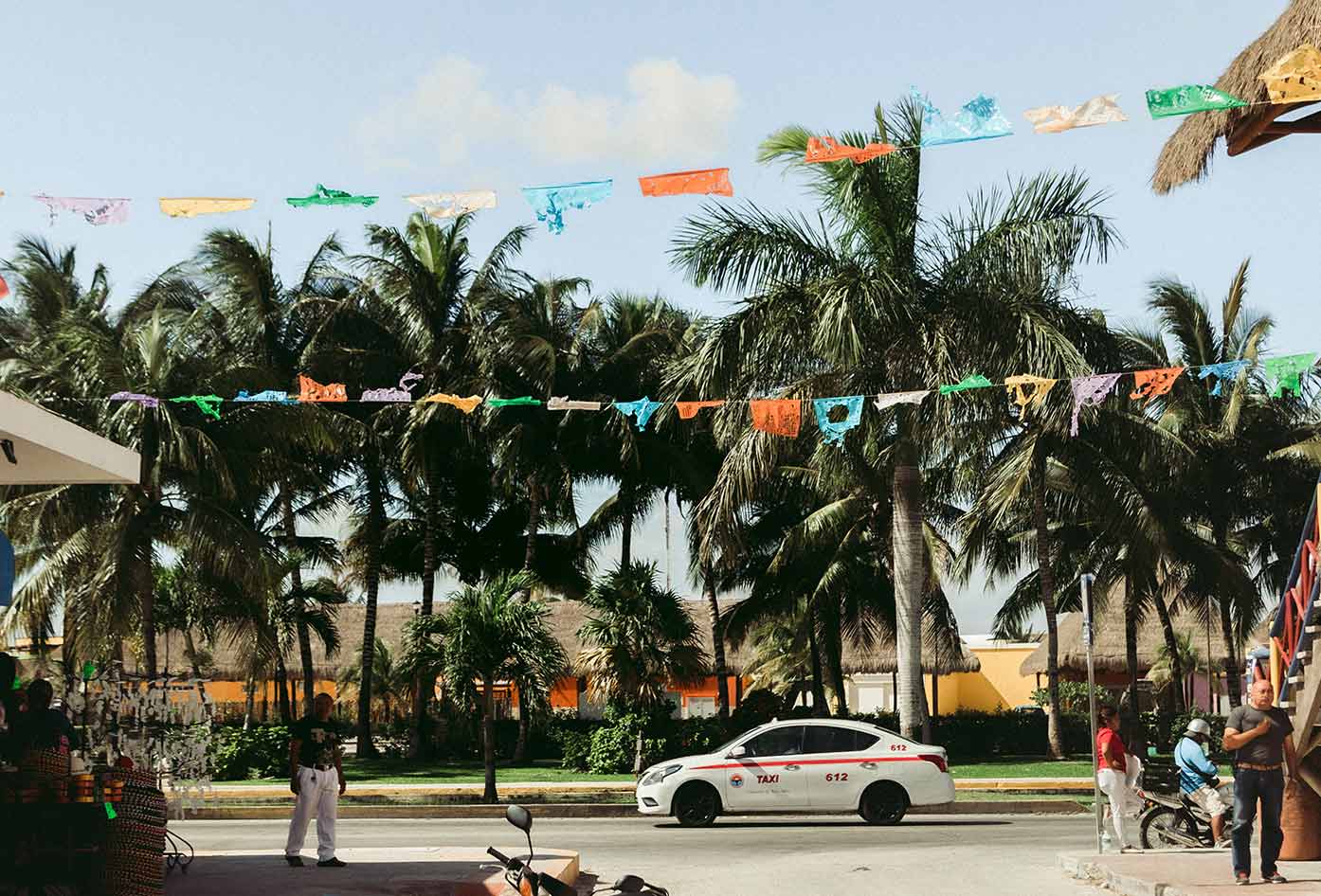 On the other hand, some of the best "busy" beaches with amenities include Playa Norte in Isla de Mujeres as well as Playacar beach.
Playacar beach which is south of Playa del Carmen is just past the ferry port that travels to Cozumel.
If traveling to Cozumel then you'll be in for a treat as there are many virgin beaches to see.
Last but not least, you should try out some of the local foods (difficult when there are lots of easier, franchised options but that's up to you) including tacos and fajitas.
Not to mention, the traditional marquesita (batter dessert filled with chocolate and sometimes fruit, and are made by local vendors who frequent the main zócalos and squares of busy towns).
How Can I get to The Riviera Maya?
As already mentioned previously, getting into the region of the Riviera Maya is relatively easy. Why? Because technically you are already there…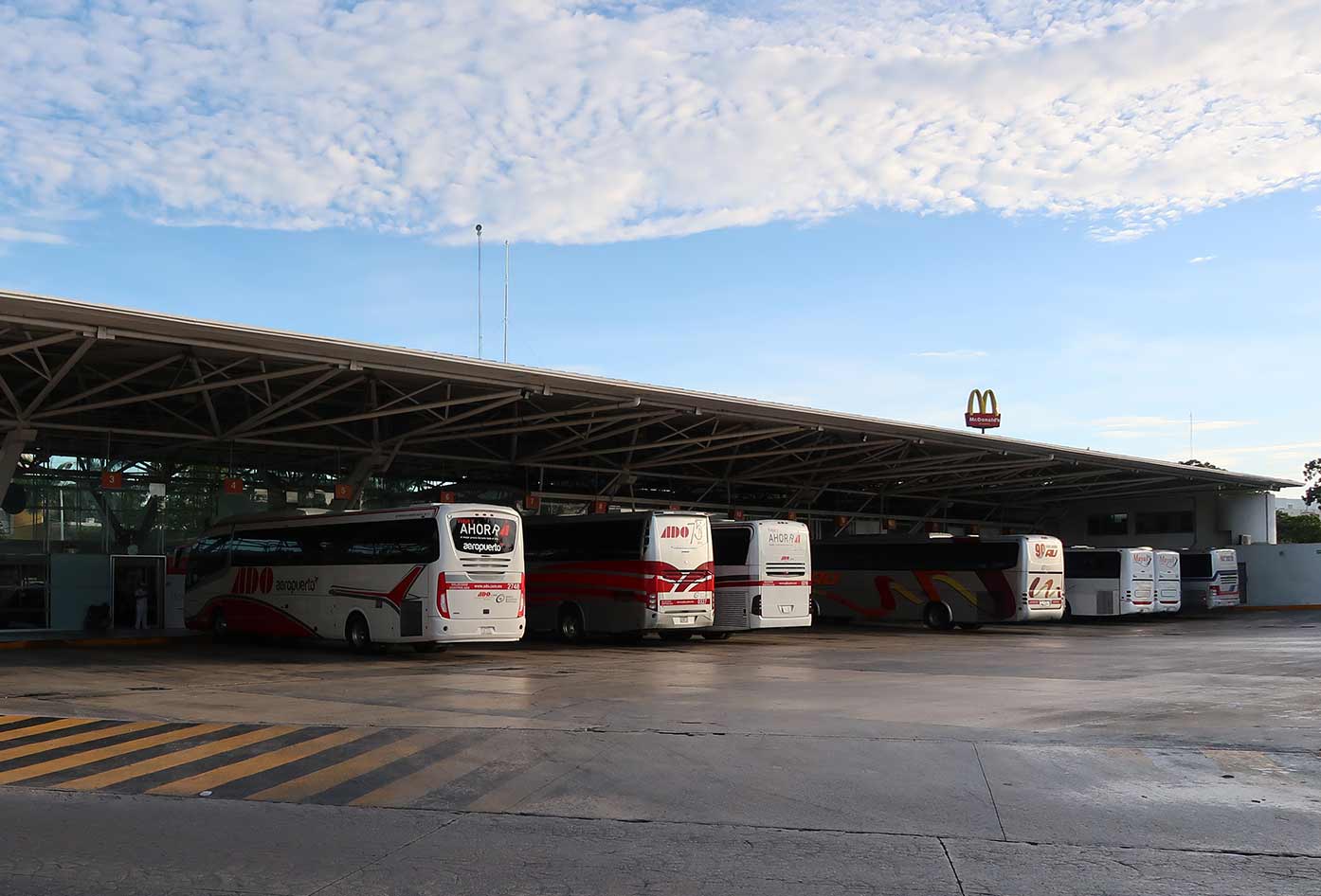 With the international airport in Cancún being one of the most used airports in Mexico, there are dozens of international flights arriving daily.
Prices are quite affordable as well, with many airlines who serve the route competing against each other on price.
If traveling by air domestically, then Cancún has links with some other major cities such as Mexico City and Monterrey, and a one-way can be as cheap as $35.
Once in the region, you'll find getting around is not only easy but also comfortable.
There are mainly two bus services that connect up the region – ADO and Mayab. This bus travel Mexico guide has tips for bus travel.
The majority of the buses here are in good condition with nice seats and air-conditioning and are quite reliable with the schedules.
With expansive, well-constructed highways you will find that it doesn't take long to get from destination to destination.
For example a bus from Cancun to Tulum taking 2.5 Hours, and a bus from Playa del Carmen to Bacalar taking roughly 4 hours.
With many things to do in Bacalar and other small towns, you can avoid the crowds in the hubs of Playa and Cancun.
I generally preferred to avoid using taxis whilst I was here, not because they are unsafe but because they try to overcharge as they know many vacationers will be arriving from abroad.
Once you are in the town that you like, you can easily get around by foot, bicycle, or by using the local.
Safety raises a big question over many heads before coming to Mexico, especially considering the negative perceptions given to the country via the news and alike.
Since 2006, there's been an increase in cartel-related violence!
The violence stems from retaliation of the country's aim to get rid of the cartels.
With less power, they needed to diversify, and as a result, head to areas more frequented by tourists in a bid to get more revenue.
The cities of Cancún and Playa del Carmen have had incidents of violence, which mostly concerned anyone involved in the buying or selling of narcotics.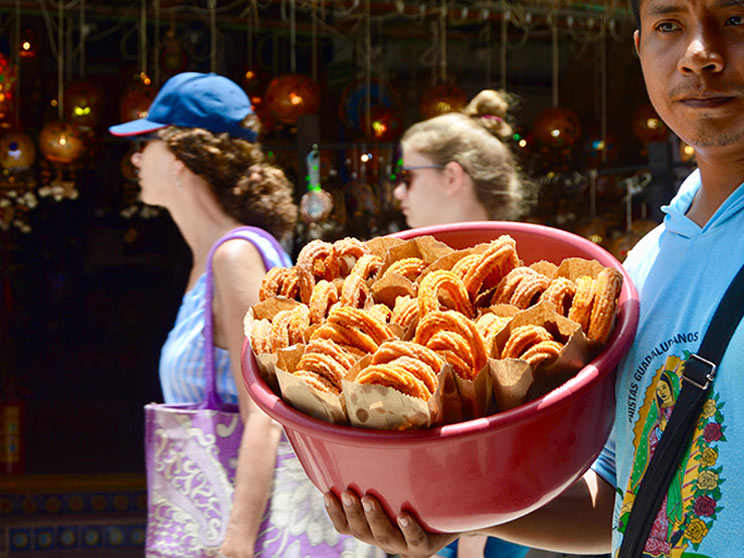 In Cancún, there is rarely any trouble in the tourist zone, and again downtown you shouldn't have any issue unless you go looking for it.
In Playa del Carmen, the safest part is from the beach up until around Calle 30 and Calle 35.
Anything beyond that isn't necessarily more dangerous.
I don't want to paint the wrong picture here but more reported incidents of robbery and violence that have occurred past these areas; especially when you head past the overhead motorway bridge.
The average person doesn't but I recommend you carry a Pacsafe backpack or equivalent to keep your belongings secure.
Got Travel Insurance for Mexico?

Designed by travelers, for travelers, World Nomads covers more than 150 adventure sports and activities so you can explore your boundaries.
Cancun vs Riviera Maya: Overview
And that is all for now! In this expansive article, we have looked at the beautiful wonder that we know as the Riviera Maya.
We have looked at some of the popular destinations found here, how to get around, safety expectations, the best time to visit as well as some of my own personal recommendations on how to spend a trip from experience.
It really is a stunning region and is 100% worth the trip even if certain areas have become popular and overrun with tourist attractions.
Just be sure to look up which areas are safer in the bigger cities and you will have absolutely no problems, and instead some unforgettable memories.
If looking for travel inspiration, see this guide to the safest places in Mexico for more ideas.
📌 Like this article? Pin it…
Are you thinking of traveling to Mexico soon?
💬 Leave a comment below or let's start a meaningful conversation…
---
"Dear friend! Some links in this post contain affiliate links. Meaning, if you click through and make a purchase, book a hostel or sign up for a tour, I may earn a small commission at no additional cost to you. Your support means a lot and helps me to keep traveling and maintaining the quality of this site for you."