When comparing Cancun vs Punta Cana which do you choose?
Two of the hottest Caribbean city breaks around, both Cancun and Punta Cana have been favorites for decades.
From enjoying their legendary nightlife strips to relaxing on white sandy beaches, these resorts are perfect for travelers after sand, sun and fun.
Cancun vs Punta Cana: Which is Better?
This guide explores the city of Cancun as well as Punta Cana. It compares factors such as the best time to visit, food, cost of travel and things to do.
With this information, hopefully you'll get a better idea of which resort destination is best for you so you can go forward with booking your trip.
Best time to visit Cancun vs Punta Cana
Both cities have a hot climate throughout the year, making them perfect for hitting the beach. However they both also have a dry and wet season which can affect your experience depeniding on what time of the year you visit.
Cancun has daily average temperatures of 74-83°F, with daytime highs of up to 90°F and evening lows of 67°F. The dry season begins in December and lasts until April, where between 1-2 inches will fall within any month.
During the wet season (from early May until November) you can expect anywhere between 3-6 inches of rainfall. Whilst these showers are heavy, they're also usually quick and dry up in around an hour.
See my detailed guide on the best time to visit Cancun for more in-depth figures on each specific month of the year to visit this resort destination.
Punta Cana is slightly warmer throughout the year, with daily averages of 78-82°F. Highs can reach up to 88°F, with lows dipping to around 72°F.
You'll need to carry sunscreen here since the dry season runs from December until March, with 1-1.5 inches of rainfall each month.
The wet season (early April until November), has between 2-2.5 inches of rainfall throughout each month, which is much less than that of Cancun.
🏆 Winner: Draw
Food in Cancun vs Punta Cana
If you look hard enough, you can find authentic national dishes in both cities. However, you will notice that the food (in both of these destinations) is mostly geared towards tourists (which has its pros and cons).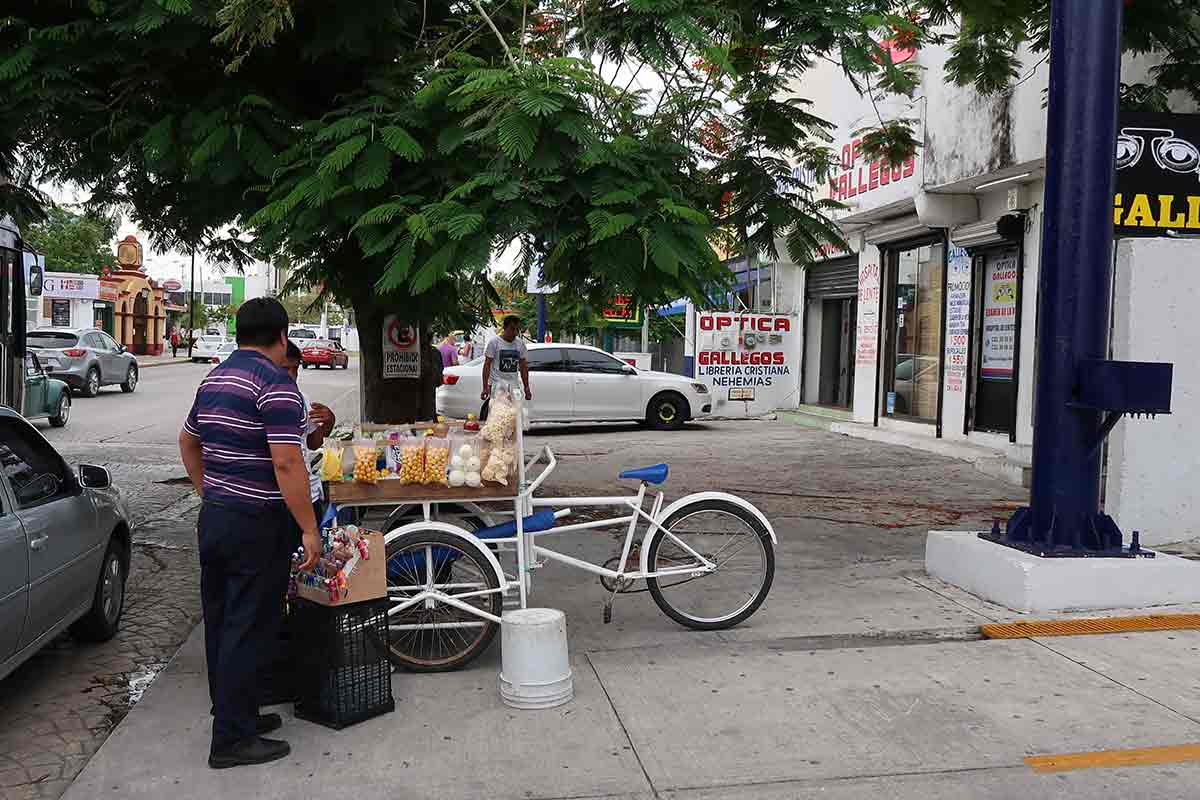 In Cancun, the downtown area is best for eating more authentic Mexican food, where you'll find more local joints and dives.
The Hotel Zone is the most touristy area, where there are many hotels and resorts overlooking the sea which are popular with couples and families.
The strip is full of all kinds of restaurants and cuisines. Whilst not the most authentic, it's great for those looking to eat anything and everything! Check out Mextreme if you want to get a bit closer to authenticity.
It's a similar story in Punta Cana, and along the beach is where you can find the top resorts and hotels. These will serve cuisines from all over the globe, whilst some will also serve typical Dominican food.
However if you want to eat true authentic and local dishes, then you'll need to head into the town of Punta Cana further away from the coast.
Another great way to get closer to the local cuisine be sure to check out this culinary tour where you can try foods along with a local tour guide.
🏆 Winner: Cancun
Cost of Travel in Cancun vs Punta Cana
Cancun has more variety of accommodation and eating options, given it's a bigger city and has both exclusive and non-touristy areas.
The Hotel Zone is the most luxurious, which has resorts, world-class restaurants and incredible beaches (such as Playa Delfines) on-hand.
Budget travelers who are looking for a cheap and cheerful stay can expect to spend between $35-60+ a day here in Cancun at the very minimum.
Cancun center (AKA Downtown) is much cheaper and is best for those on a low budget, who could easily spend between $20-30 a day.
Although, you will find excursions with a lower average cost, Punta Cana is by far the most luxurious of the two, given its smaller and has a reputation as one of the most exclusive beach resort areas in the Caribbean.
Accommodation prices are much more expensive, and you will need to budget roughly $40-70+ a day here at the absolute minimum.
If you're backpacking the Dominican Republic or on a budget trip here, you'll be glad to know that there are places such as Gava hostel which offer shared rooms in a unique atmosphere for very competitive prices.
When traveling as a family of three or four people, you can expect the price person to go down in resorts such as Hilton La Romana because kid's tickets are usually cheaper and hotel rooms can conveniently be shared.
Although you'll find the nearby town of Punta Cana cheaper (more inland), it's definitely more expensive as a whole when compared with Cancun.
🏆 Winner: Punta Cana
Things to do in Cancun vs Punta Cana
Cancun overall has a bigger range of things to do when compared with Punta Cana and one of the reason it attracts so many different travelers.
Aside from lounging on picturesque Caribbean beaches while sipping on your favorite cocktail, here you can visit nearby MUSA underwater museum which is known for its sculpture and reef, as well as nearby diving sites.
As well as enjoying various watersports and activities in the Hotel Zone, you can also take various trips to nearby ancient ruins (Chichén Itzá and Tulum Ruins being two of the most notorious).
This isn't to say that there's nothing to do in Punta Cana, however. Here you can also find lots of opportunities to go snorkeling and jet skiing.
You can also visit Scape Park which has many bright blue pools and caves (similar to the cenotes found near Cancun).
There's also many beautiful beaches to explore here such as Macao and Bávaro, and you can also do this day trip to the picturesque Saona Island.
When it comes to the nightlife in Punta Cana you have Kan Drink House in Bavaro which not only gives you the chance to dance but offers a more 'local vibe' to your night out and is known for its dazzling cocktail menu.
🏆 Winner: Draw
Tourist attractions in Cancun vs Punta Cana
Whilst both are really touristy, Cancun definitely has the most authentic feel of the two which may sound strange since it is a mega tourist haven.
Of course the Hotel Zone will feel like any other all-inclusive beach area in the world, however in the city you'll find a more authentic Mexican culture.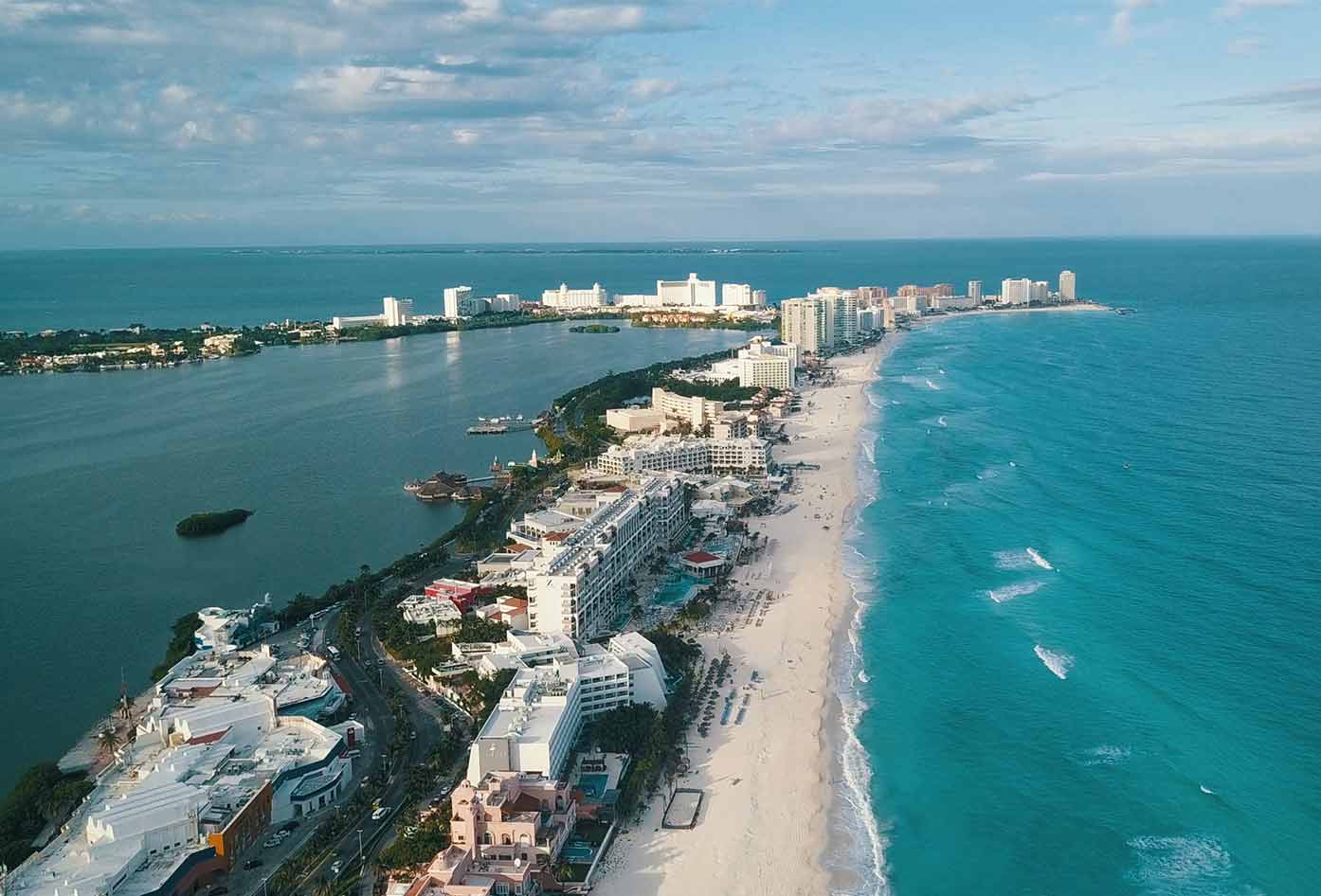 Close to Cancun you can find a ton of ancient Mayan ruins, cenotes as well as more chill areas such as Puerto Morelos and Tulum.
If choosing to stay in Cancun center, then I suggest you go near to the ADO station which is safer and has more accommodation options.
Punta Cana definitely feels the most touristy of the two, where the majority of the beach is filled with luxury resorts and hotels.
There's less of an authentic vibe here, although you can find some great Dominican restaurants and bars in the mix too.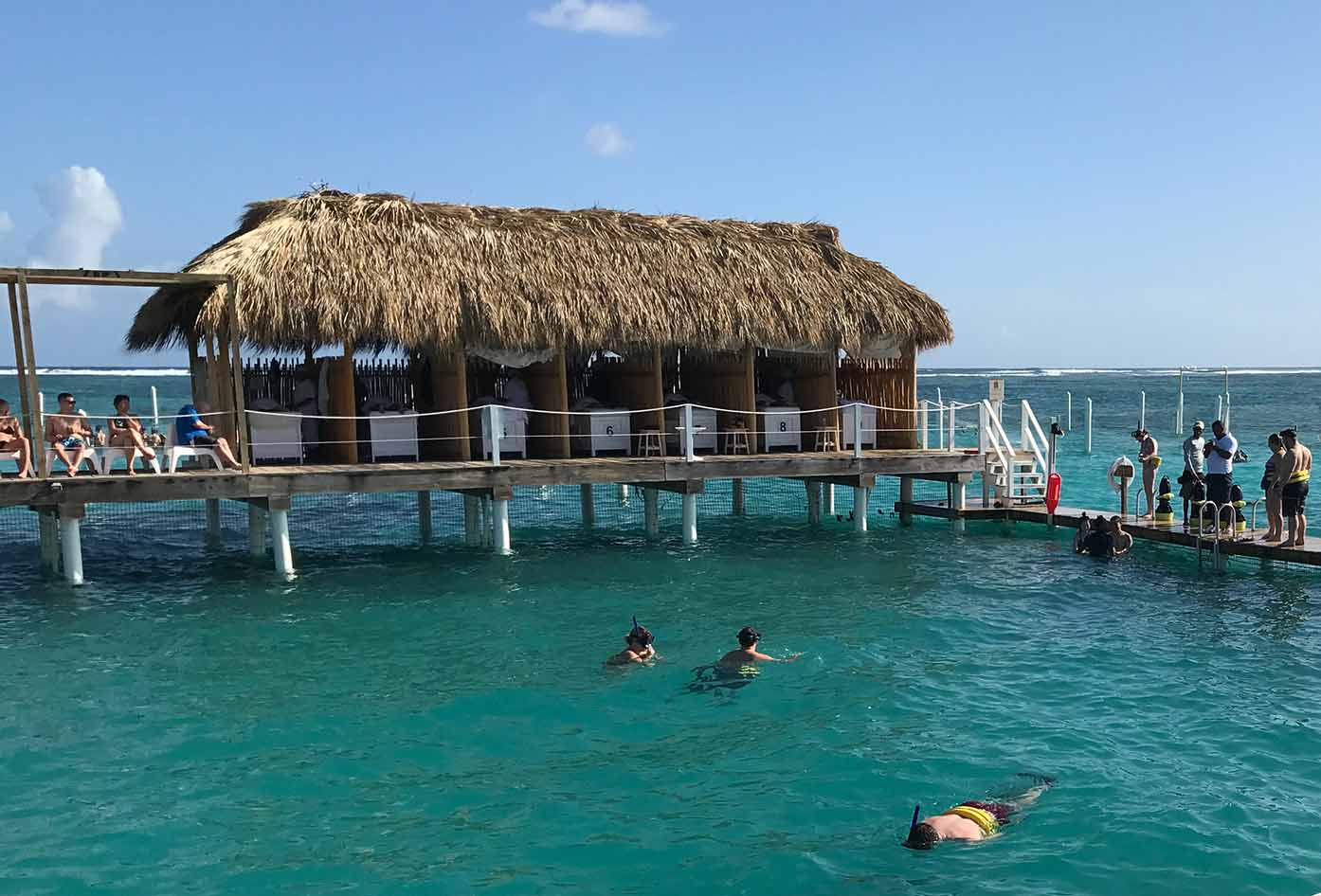 Along the beach is the safest area to stay, although the town of Punta Cana across the highway (in-land), feels more local and has less a touristy vibe.
If you don't feel comfortable heading out on your own, try this Cultural Tour which does a great job of showing the country's history and culture.
When it comes to tourist attractions in each of these resort destinations, you will find the culture and society has something unique to offer.
🏆 Winner: Cancun
Getting Around Cancun vs Punta Cana
Cancun is the bigger of the two, which means you'll most likely need to use either taxis or local colectivos to get around.
If you just plan on staying within the Hotel Zone, then you can easily walk everywhere without an issue.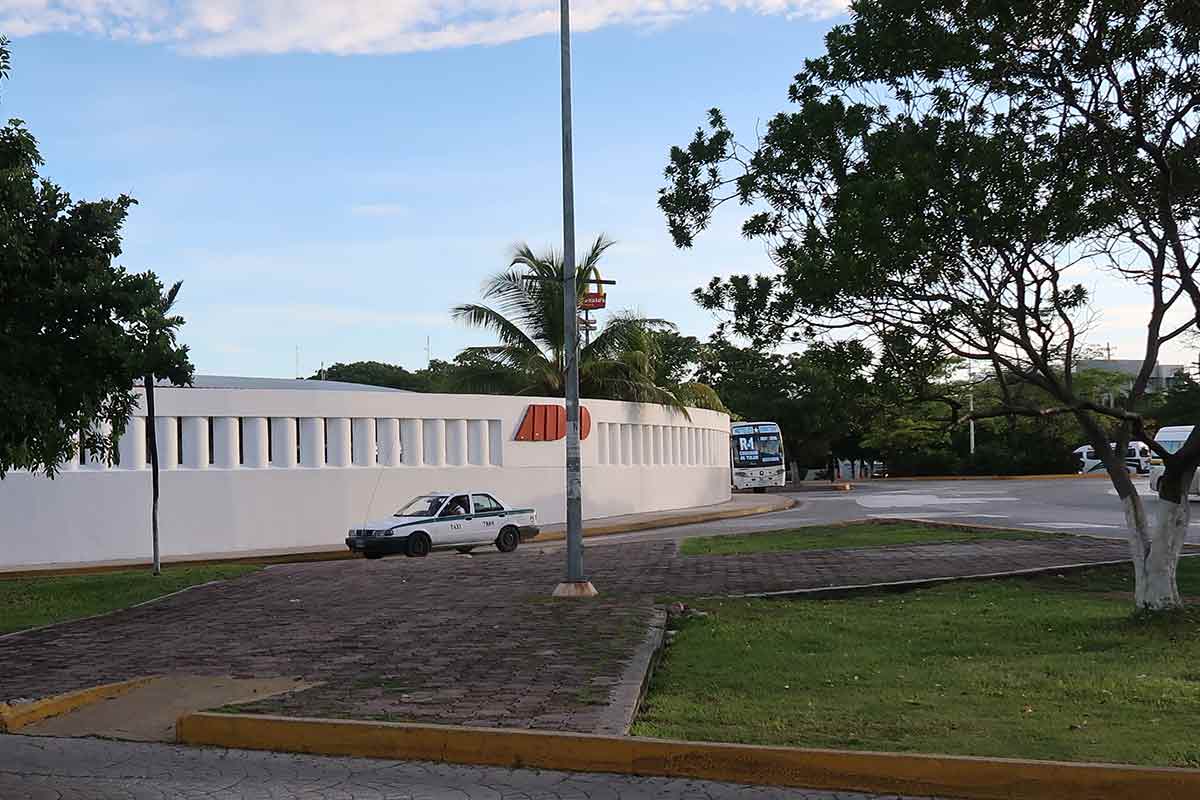 When heading on day trips to nearby destinations like Playa del Carmen or Valladolid, then use the ADO buses which are both safe and comfortable.
Or, alternatively just do a day tour like this one to be able to see more in less time and that way you won't have to think about public transport.
If you're looking to save (or have a more local experience), then you can use the local colectivos which head all the way from Cancun further south to Tulum. See this guide to safety in Tulum for more on what to expect.
When it comes to getting around Punta Cana, it is really easy, and you can literally walk around pretty much everywhere given how small it is.
Of course you can use taxis if going to and from town (like from the hotels or beach), which is ideal during midday when the sun is at its hottest.
You can also use taxis to explore the surrounding towns, whilst travelers looking to save tend to use the motoconchos (a local motorcycle taxi ride).
Most visitors will also book a private transfer to the hotel on arrival to be abel to get to their hotel in the most efective way possible.
🏆 Winner: Punta Cana
Now that I've summarized the main points of both Punta Cana and Cancun, you should now have a much clearer idea of which destination to visit.
🏅 Summary: Having read this guide you should now hopefully have a better idea on which bustling beach destination is best for you.
Whilst both offer a similar kind of experience, it's still worth doing extra research given we all have different wants and needs for our own trips.
Also, consider travel safety in Cancun as well as travel safety in Punta Cana because both resorts have a more sinister side that you could run into.
Got Travel Insurance for Latin America?

Designed by travelers, for travelers, World Nomads covers more than 150 adventure sports and activities so you can explore your boundaries.
Cancun or Punta Cana: Which is for you?
That's all for this guide on Cancun vs Punta Cana which has explored both of these legendary beach destinations, and why they are so popular.
The guide has also looked at factors such as food, things to do as well as getting around. Personally I've preferred Cancun to be the most satisfying for a visit because it a great launchpad to be able to visit other places.
It is important to remember that everyone is different, and what you may prefer is really down to you and your own particular interests.
This is why I suggest you do further research on both destination to see if there are any other factors worth considering for your trip.
If you're still not convinced by these Caribbean hotspots, why not take a look at these other safe countries in Latin America that you could visit?
📌 Like this article? Pin it…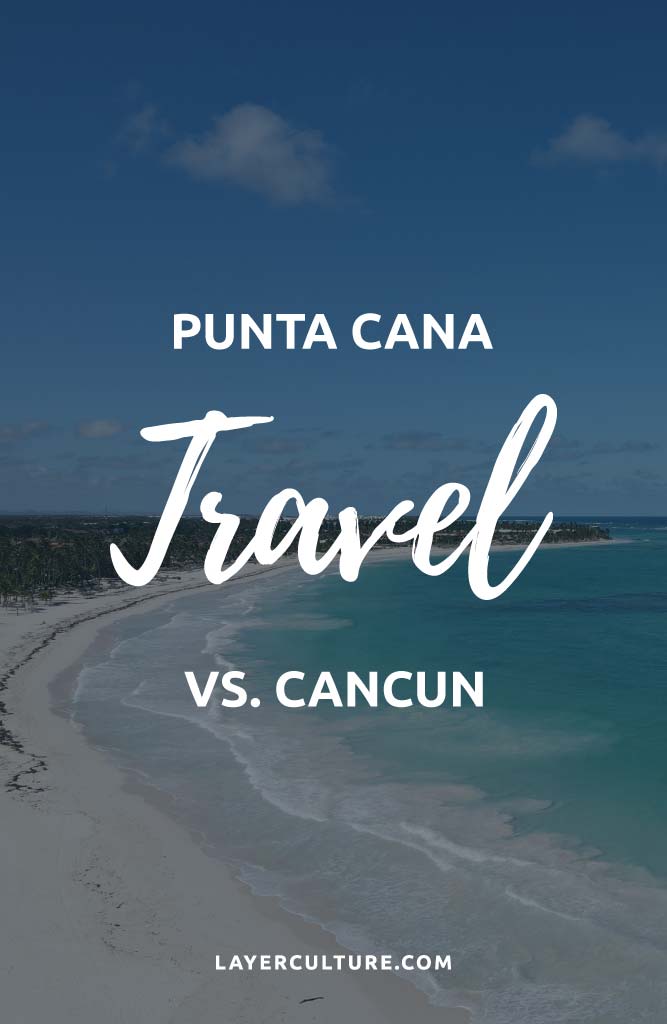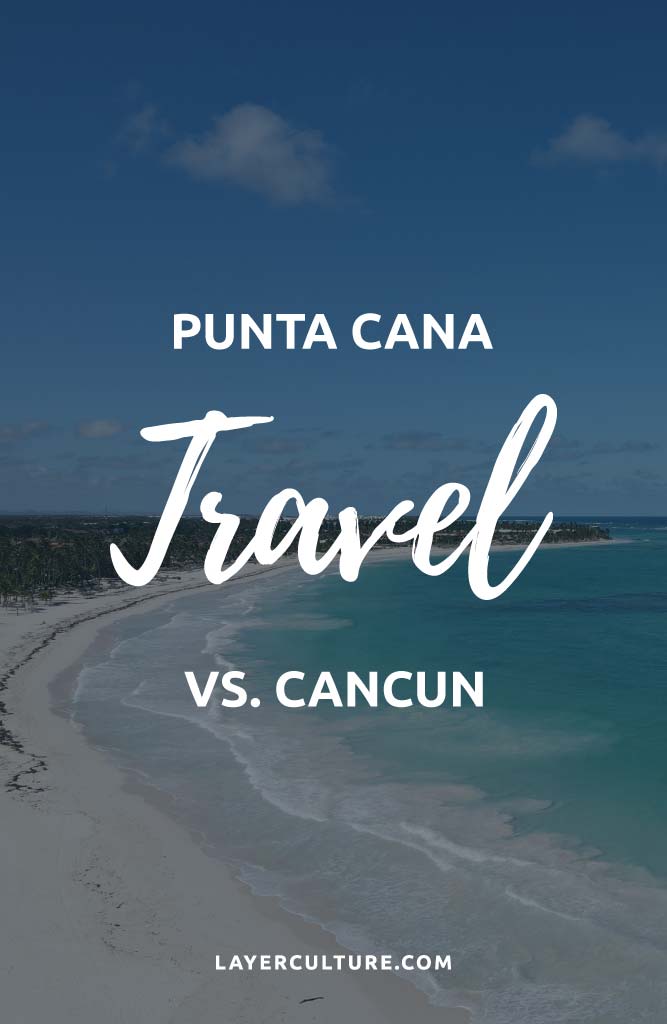 On comparing Punta Cana and Cancun do you now have a favorite?
💬 Leave a positive comment or lets start a conversation below!
---
"Dear friend! Some links in this post contain affiliate links. Meaning, if you click through and make a purchase, book a hostel or sign up for a tour, I may earn a small commission at no additional cost to you. Your support means a lot and helps me to keep traveling and maintaining the quality of this site for you."