Are you looking for ways of getting from Cancun to Valladolid?
Cancun is easily one of the most popular destinations in Mexico. What isn't there to love about the idea of escaping to Mexico's Caribbean coast?
There are beautiful beaches with crystal clear waters, the weather is amazing, the cuisine is to live for, and there's a lot of history there.
It provides the perfect touristic experience. But what if you want your experience to be cultural too? Then you should visit Valladolid!
Getting from Cancun to Valladolid
To make your trip to Mexico even more interesting I am going show the best way when it comes to getting from Cancun to Valladolid.
Before I explain exactly how to get from Cancun to Valladolid, I'd like to share some details on this beautiful colonial city and why it's worth visiting.
Where Is Valladolid?
Valladolid is located in the eastern area of Yucatan, a lovely Mexican state found in the northern area of the Yucatan Peninsula.
Valladolid is only around 157 kilometers (97 miles) from Cancun, so it's a short trip and why it's often combined with other excursions from Cancun.
Though Valladolid is a small city, it has a lot to offer. It's more of a historic and cultural destination, and it's known as one of the magical towns in the country. It has old-world charm and it's worth exploring.
What Is Valladolid Known For?
Valladolid is known for many things! Mainly, it's known for being one of the most beautiful colonial cities in Mexico.
It's also known for the delicious and authentic Yucatan food, the lively downtown area, and some beautiful cenotes which are located nearby.
It's also known for the Mayan Ruins right outside of town, which is why most tourists only pass through town.
However, if you stick around for a day or three, you will get a real taste of Mexican culture and have a wonderful time.
Is Valladolid Worth Visiting?
Though Valladolid is an off-the-beaten-path destination compared with other locations in the Yucatán Peninsula, it's quickly becoming more and more popular among travelers who want an authentic Mexican experience.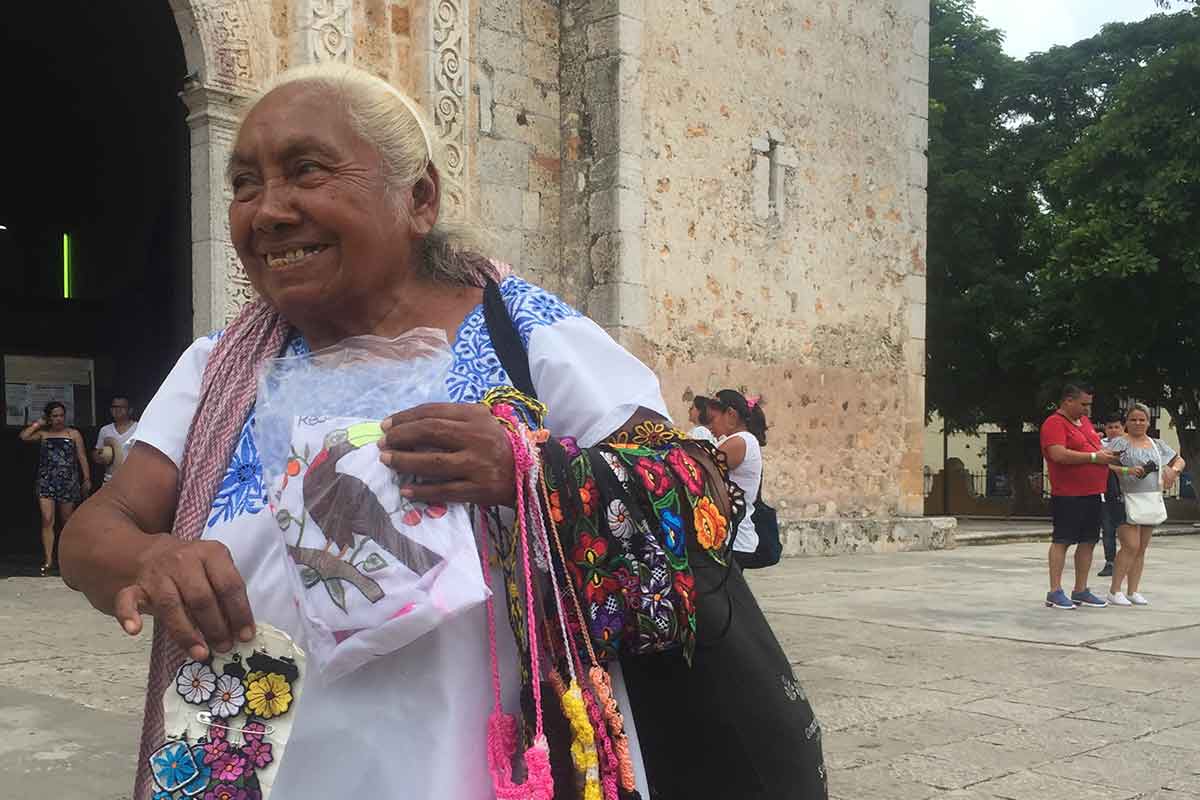 Cancun is amazing and you can have a lot of fun there, but if you want to get in touch with the culture, see how the locals live, and visit some wonderful spots, Valladolid is worth a visit without a doubt.
How Many Days Do You Need in Valladolid?
Most people who visit Valladolid only take a day trip, which is fine if you don't have much time on your hands.
A day is enough to get a small taste and connect yourself with the flow of this small hidden gem! But if you can, I recommend you stay the night.
If you want to make the most of it, stay two nights. There's a fair amount of things to do in and around the town, so you should enjoy every minute.
You can do a day trip and walking tour and appreciate the colonial architecture, visit one of the many cenotes, go to historic sites, and more.
Things to Do in Valladolid
Visit Cenote Zaci: Though there are many more cenotes around Valladolid, cenote Zaci is right in town.
Walking Tours: A walking tour is one of the best ways to explore Valladolid. It's free, though you should tip your guide!
Chichen Itza: Chichen Itza is one of the main reasons people visit Valladolid, so aim to visit these Mayan ruins while you're in town.
Go to Casa de los Venados: If you love art, you must visit Casa de los Venados. They have an amazing collection of over 3000 pieces of colorful Mexican folk art.
Getting to Valladolid From Cancun
Most people who want to get to Valladolid from Cancun, find that taking the bus is the easiest and most inexpensive option.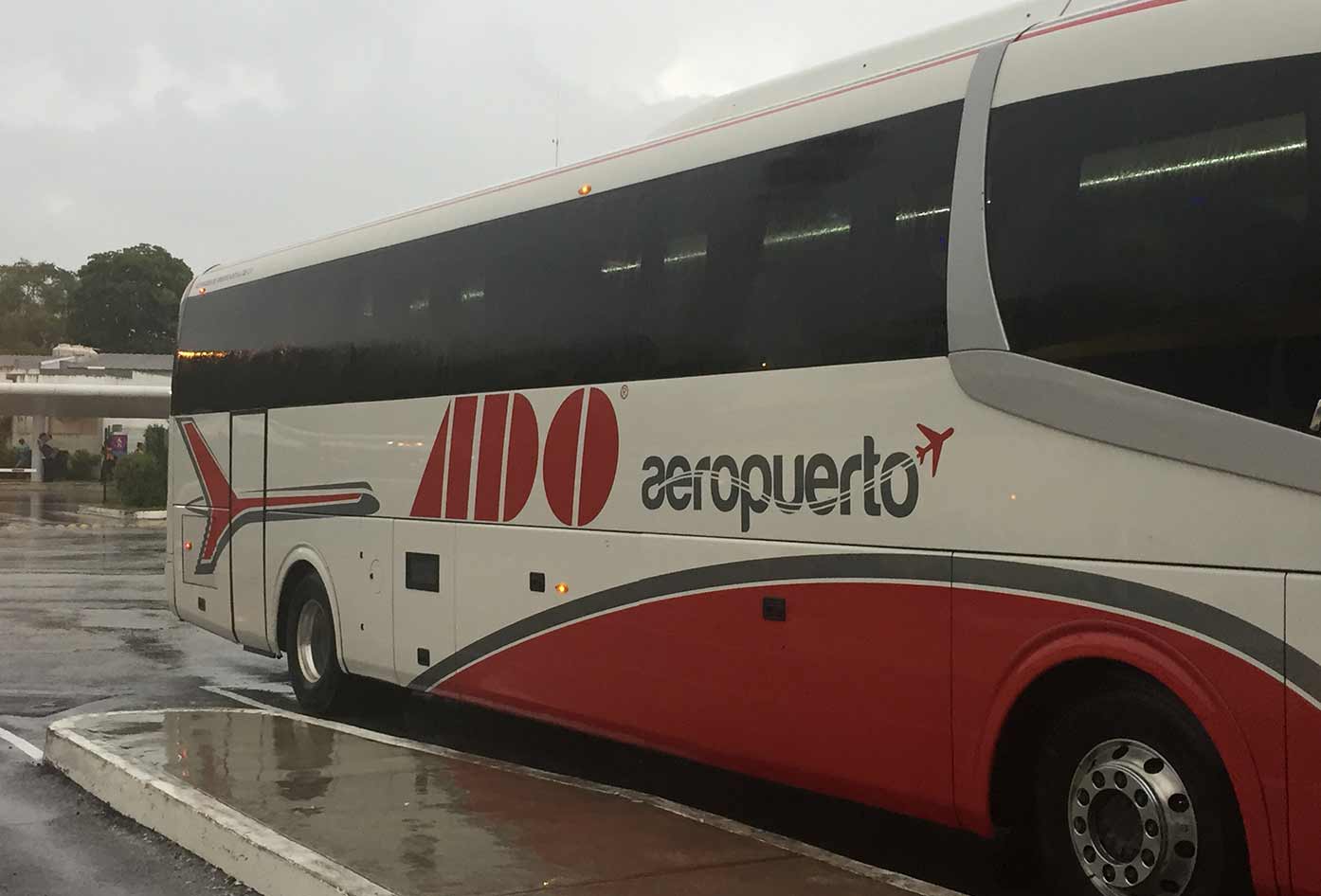 All you have to do is go to the Cancun Centro station, which is located downtown, and get on the ADO bus from Cancun to Valladolid, which is the main company for this route.
As mentioned before, the trip will only take around 2 hours or 2 and a half hours, so you'll be there very quickly.
Buying Your Ticket
I recommend you get your bus ticket in advance. You can buy it online at Busbud, CheckMyBus, or any other online portal. Additionally, you can go straight to the ADO website and book there.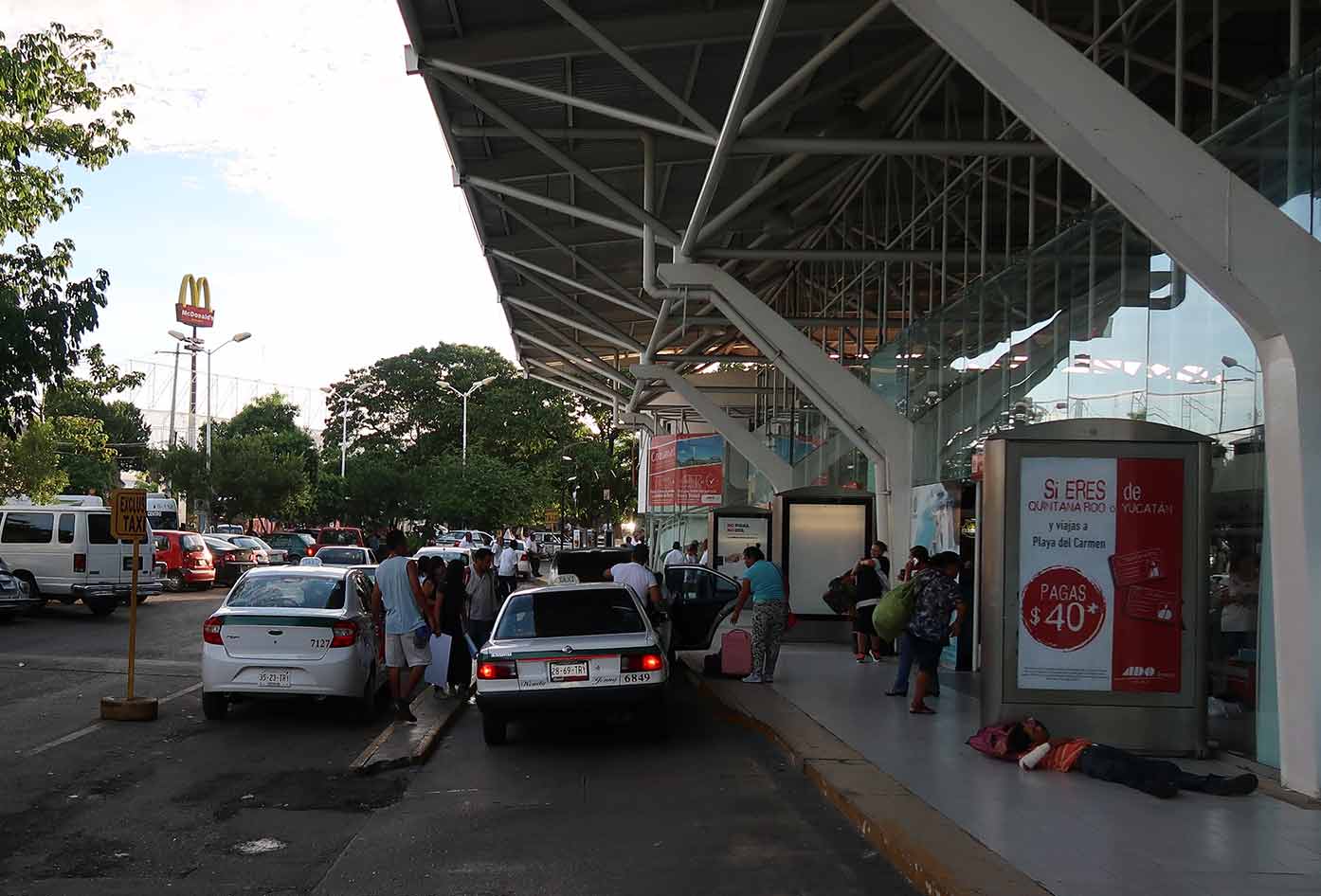 You can also buy the tickets at the station, but you have to be there at least half an hour before departure, so make sure to check the schedule.
Ticket prices for Valladolid from Cancun start at 152 MXN, which is around $7 at the current exchange rate.
Is It Safe to Drive from Cancun to Valladolid?
Alternatively, you can rent a car and drive from Cancun to Valladolid.
The drive is quite safe and easy because you don't have to take many turns at all and the highway's in good condition.
I recommend you check the map and get familiar with the route, carry some suncream and some snacks then enjoy the short road trip.
Where to Stay in Valladolid
There are many types of accommodations in Valladolid and you should find an option to fit your budget. Here are some of the best places to stay:
You'll find many more options, you just have to go on Booking.com or HostelWorld to find the right fit.
Mexico Bus Travel Safety Tips
Traveling Mexico by bus is a great way to save money and get around very easily. However, there are a few safety tips you should follow, including:
Pick the right bus class. If you're traveling long-distance or overnight, spend a little more for more comfort and security.
Book bus tickets in advance.
Get familiar with the bus stations you'll be at ahead of time.
Always keep an eye on your belongings.
Pack light, bring only what you need.
Bring some food for the road.
Keep your valuables out of sight and secure.
Dress to blend in, not to stand out.
Only take official taxis from and to the bus station, and in general.
Keep your carry-on bag on you, even when you're sleeping.
Got Travel Insurance for Valladolid?

Designed by travelers, for travelers, World Nomads covers more than 150 adventure sports and activities so you can explore your boundaries.
Getting from Cancun to Valladolid
In this article I have covered the diffreant ways to to get to Valladolid from Cancun as well as give you reasons to visit as well as things to do.
If you're visiting Mexico, splitting your time between Cancun and Valladolid is the best way to have a touristic and cultural experience.
One day here is enough for most people and you'll get the best of both worlds and make awesome memories!
If you'll be in Mexico for some time and visiting other places, see my Yucatan travel safety guide for tips on how to move around the region.
📌 Like this article? Pin it…
Did this guide help you to get from Cancun to Valladolid?
💬 Leave a comment below or let's start a meaningful conversation…
---
"Dear friend! Some links in this post contain affiliate links. Meaning, if you click through and make a purchase, book a hostel or sign up for a tour, I may earn a small commission at no additional cost to you. Your support means a lot and helps me to keep traveling and maintaining the quality of this site for you."