Welcome to this guide on travel to Cabo de la Vela, Colombia.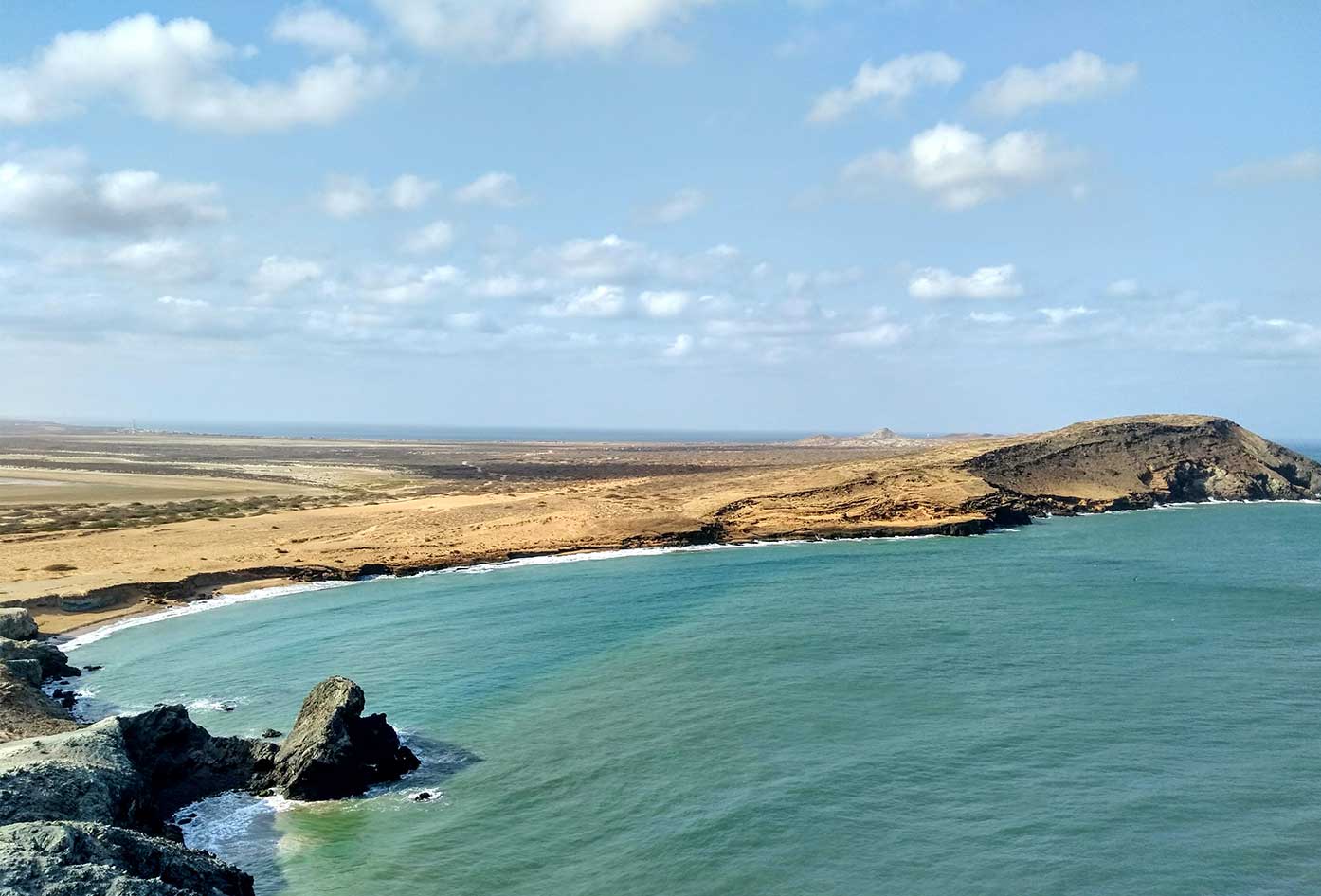 Below we'll explore Cabo de la Vela, a sleepy beachside town located in the autonomous region of La Guajira, in the north of Colombia.
A more off-the-beaten-path destination, this town offers numerous unspoiled beaches, old culture, and traditions, a convenient gateway into the desert as well as opportunities for wind sports.
Backpacking Cabo de la Vela
Read on to learn more about what you can do here, and how to make the most of a trip in this region!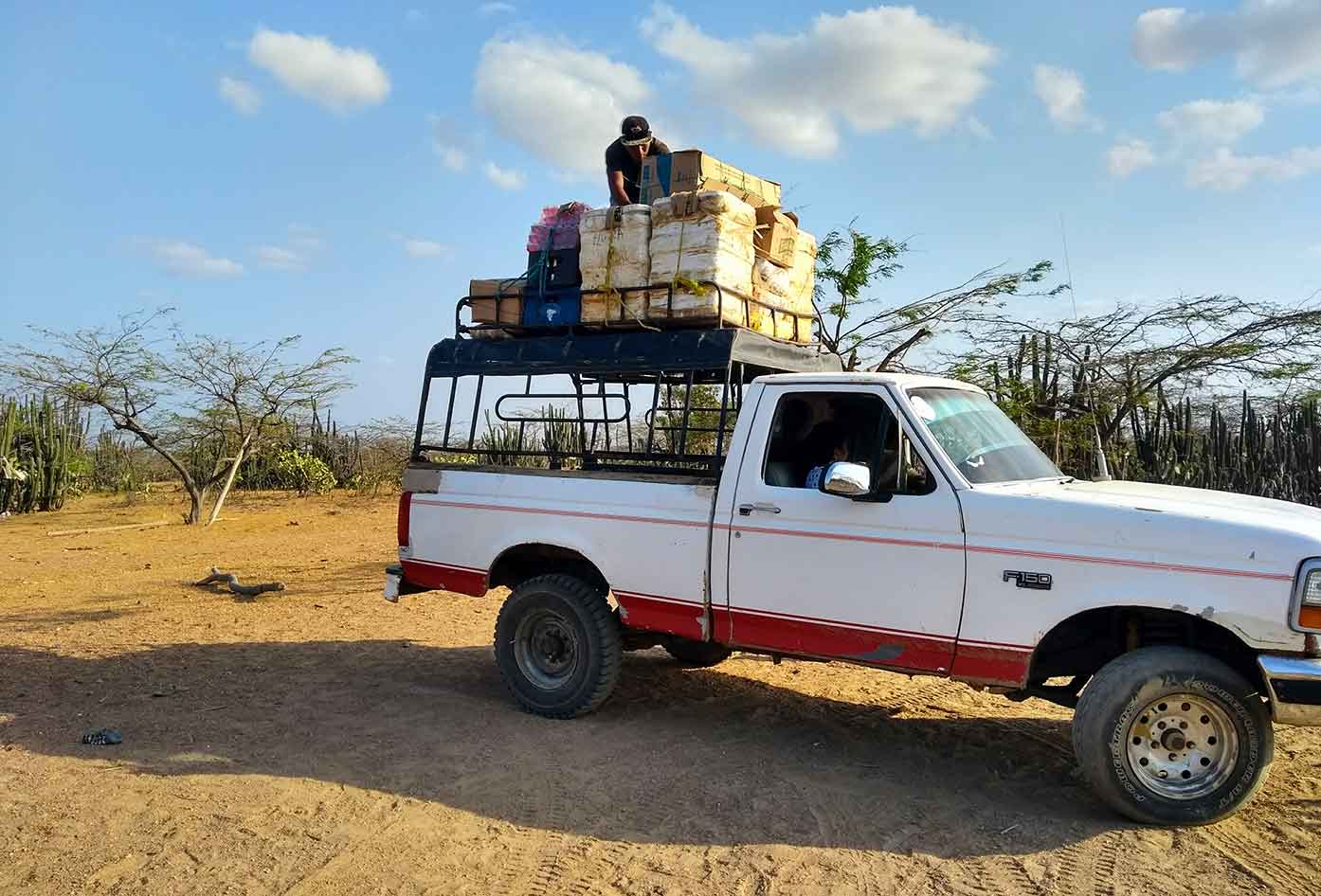 Cabo de la Vela is a cozy beach destination without all the tourists. If you've been to the beaches in Cartagena, for example, you'll know exactly why I say this. This is not a place for light-hearted tourists.
Cabo de la Vela: Why Travel Here?
It tends to appeal more to the traveler who wishes to get off the beaten path, as getting there is complicated which includes a couple of bus and pick-up truck rides!
The journey itself to get there is one reason why it appeals to many travelers, and of course, the beach and quiet nature of the town is.
As well as this, Cabo has great conditions for wind sports, where many come to try out windsurfing and paragliding.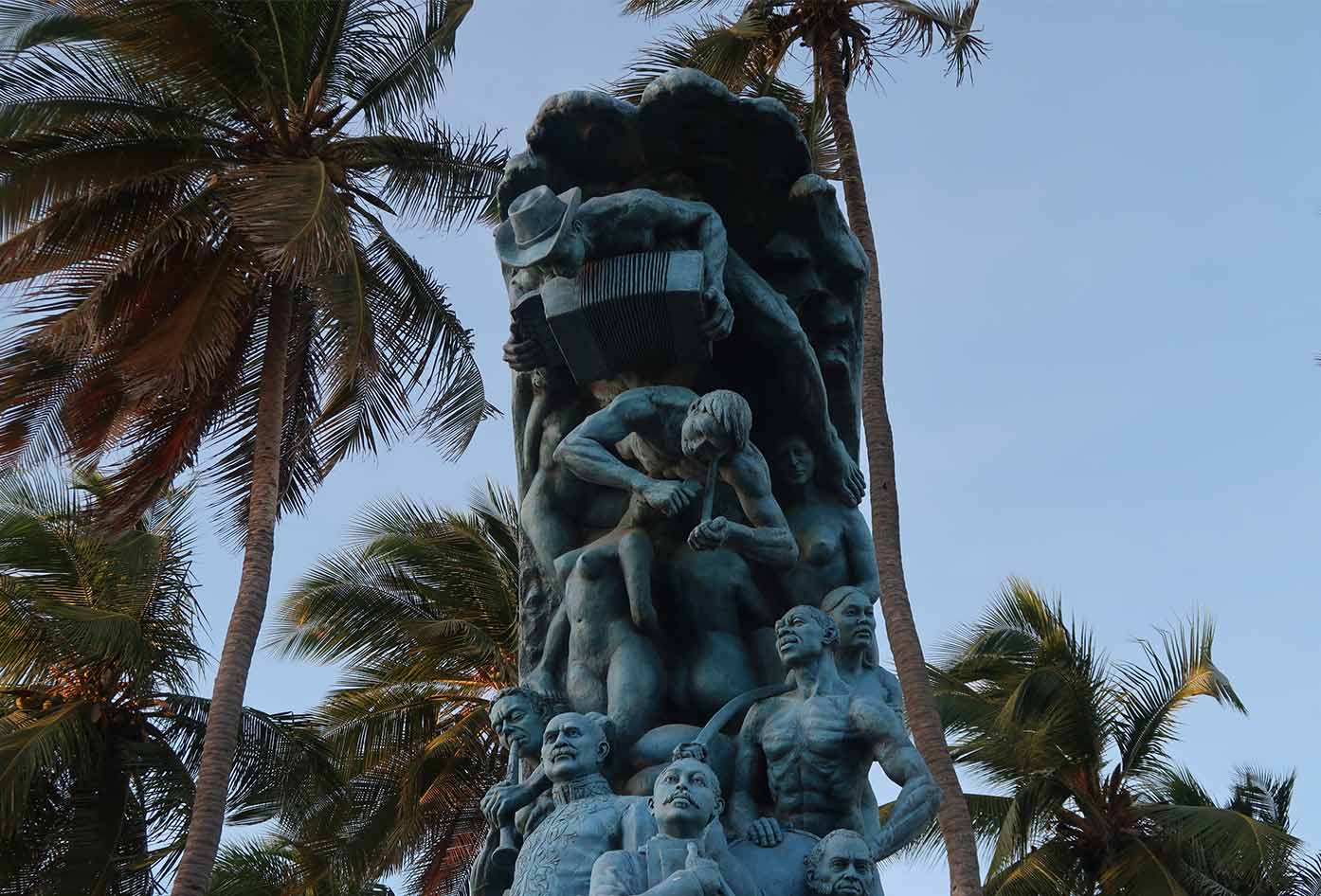 While many come for the reasons above, you will also find that the surrounding areas of Cabo are another popular reason to visit.
Being the capital of the region, I found Riohacha to be a great starting point for any trip to Cabo and easy get to from Santa Marta.
Situated in the Guajira Desert, there are many points of interest just outside of the town such as caves and beautiful landscapes.
You'll even find indigenous artisan markets which we will later explore in the destinations section below.
Another interest is the Wayuu people, a native tribe to the region.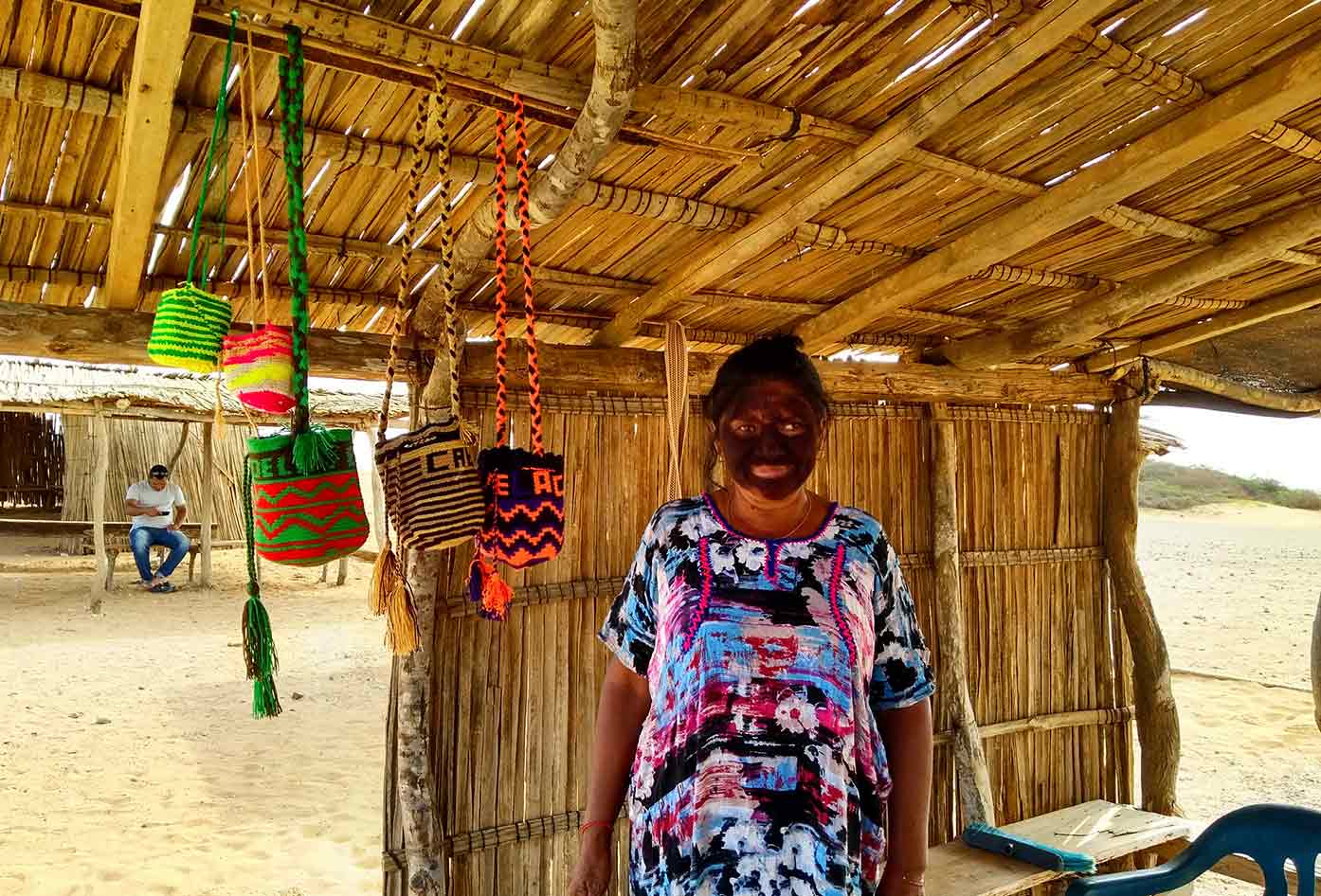 Notable for their clothes and black face-paint, they create some of the best handcrafts in the country, ranging from hammocks made out of wool to handbags.
The prices are also some of the lowest, which attracts many bargain hunters from afar!
Here is the perfect opportunity for you to put all that Colombian Spanish you have learned along your travels to good use.
I managed to purchase a Wayuu bag that I carried around with me for much of the trip which was a unique color that I'd never seen before.
Is it safe to travel to Cabo de la Vela?
In comparison with many other regions in Colombia, La Guajira is a lot safer in terms of gun violence and the sort that happens more regularly in the bigger cities. However, theft can be a problem here.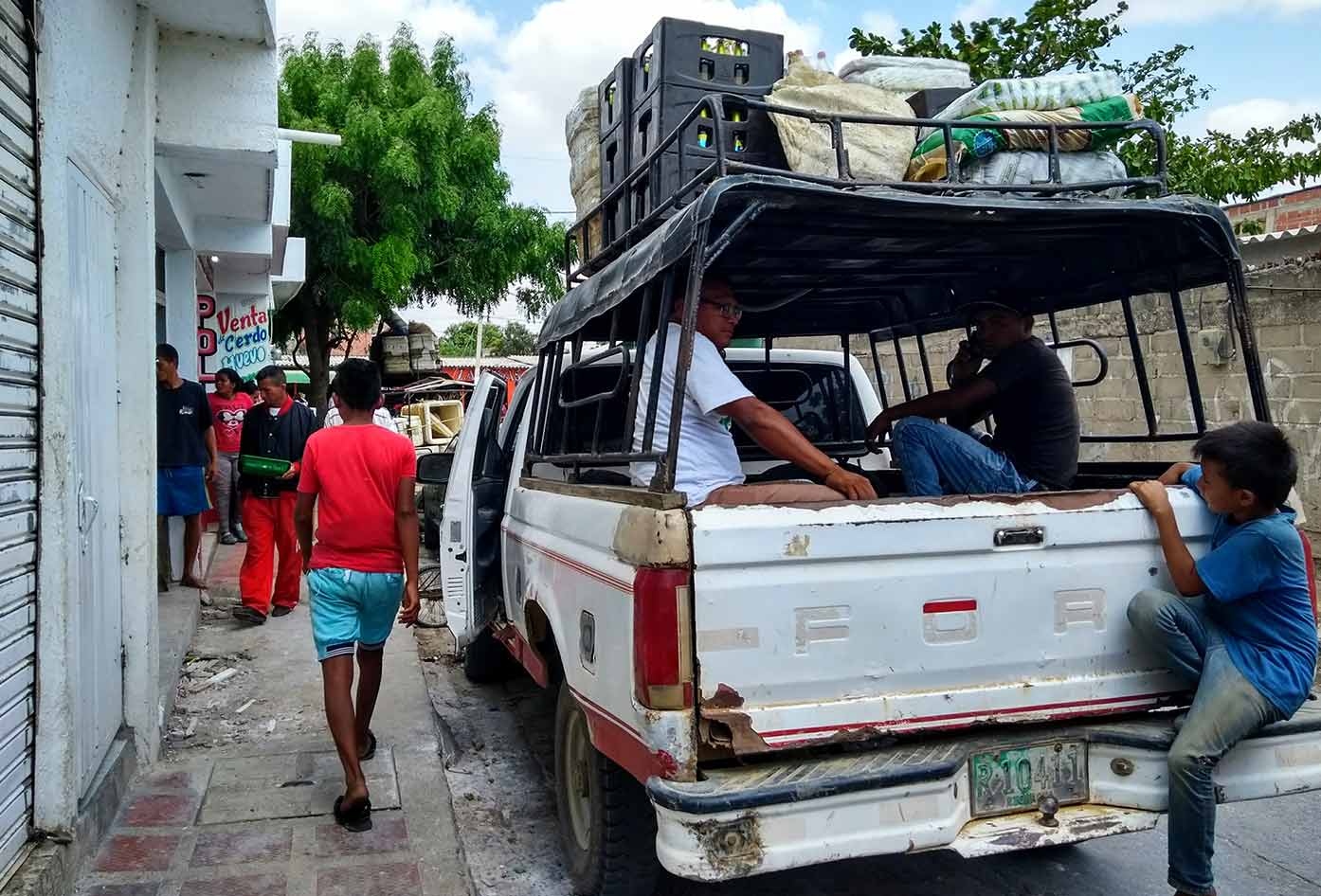 Many locals live in poverty here, especially the Wayuu tribe that originates from the region, so as long as you dress conservatively and show respect this way there should not be any problems.
On the beach they may come up asking for you to buy some of their handcrafts, which whilst is an important source of their income, you should never be forced to do anything you don't want to!
Cabo de la Vela: Places to Visit
Having looked at why we should travel to Cabo, and how to get there, we will now explore the different destinations you can visit here including some harder-to-visit gems.
Cerro Pilón de Azúcar
Located about 30 minutes away from Cabo (which involves crossing the desert) is this gem.
Here you will find a relatively small mountain that can be hiked up in around 45 minutes.
At the top, you'll find the infamous monument which features the Virgin of Fatima, as well as incredible views of the desert and sea.
There is also a beautiful beach situated just below (the wind chill here makes it a great place to sunbathe!) and some shacks selling food and drink, as well as some Wayuu people selling their handcrafts.
Ojo de Agua
Literally translated as "Eye of water", this gem is a small cave that sinks below the sand and forms a cavern that opens out into the sea.
You can climb down into it (no ropes here) and get close to the water's edge. If you can, then I recommend coming down to see the sunset through the cavern's eye.
This one is a little more out of the way than the other sites and is much easier to access by hopping on one of the motorcycle tours that leave from the town.
El Faro
The lighthouse of the town is located a little further north, and is one of the best places to put on your travel sunglasses, grab a couple of beers and watch some of the best sunsets in the country!
As well as jumping on the motorcycle tour that'll take you there, you can ask for a direct return trip to just the area which will only cost $3.
The Guajira Desert
Whilst the other areas of interest are close to Cabo, The Guajira Desert itself is the main reason lots come to the region, and venturing deeper into the desert dunes is a little more difficult.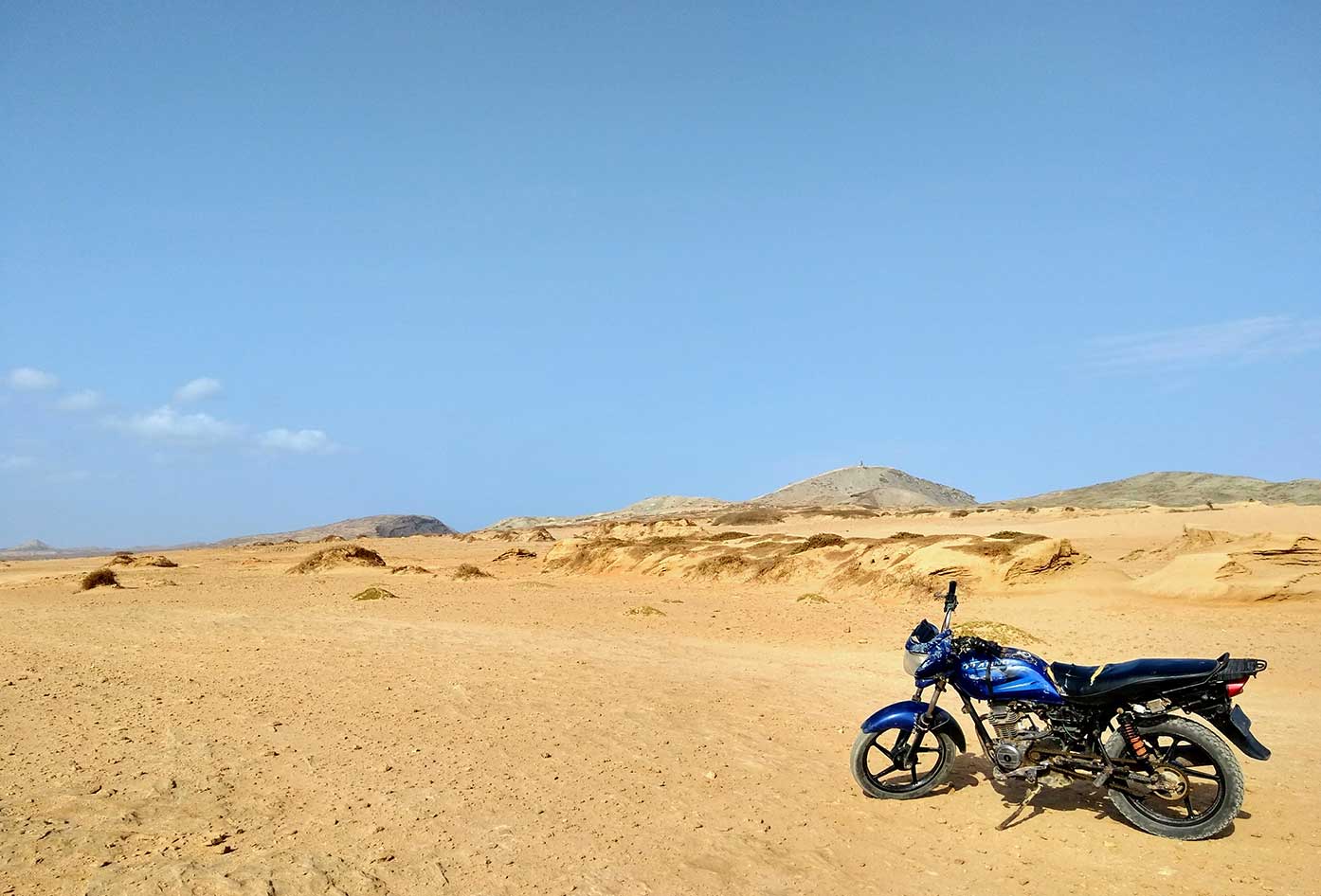 Once in Cabo, you can organize a tour up to Punta Gallinas (a 2-day tour) which visits the dunes, beaches, and the noteworthy "most northern point of all South America".
As well as booking online, you can ask shop owners how to get on a tour (like I did). I booked my place the night before we left, so there is normally a good amount of flexibility with this trip.
Cabo de la Vela: Travel Tips
Below I will list some useful travel tips that you can use to help plan your trip to Cabo de la Vela.
If you are traveling here from the United States or a European country you'll likely want to make sure you plan this trip quite thoroughly to avoid disappointment.
I hope that this guide can help you make the necessary decisions.
El Cabo Colombia: When is best to go?
As Cabo is located near the desert, there is little rainfall compared to most other places in Colombia and things are very scarce out here.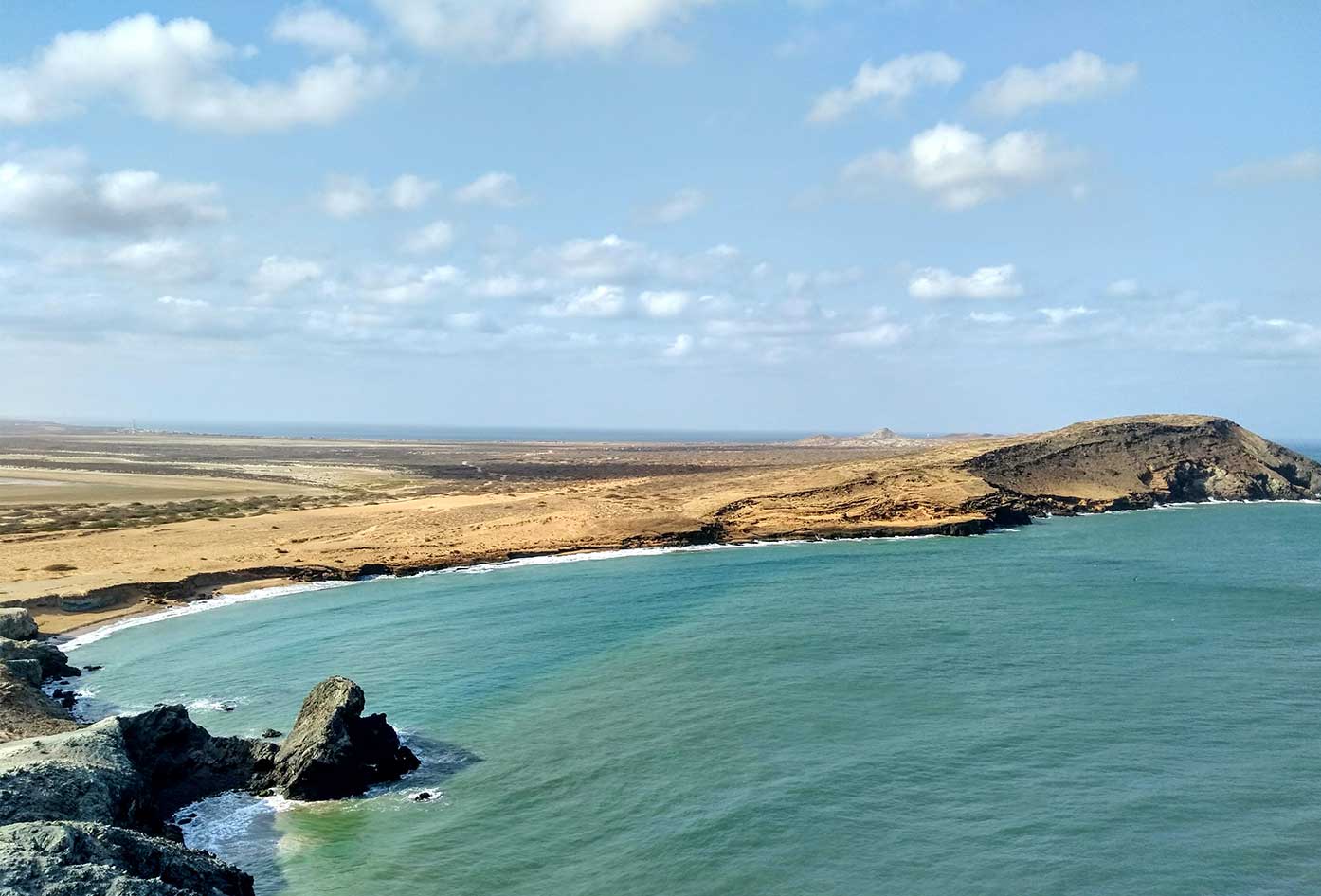 Between August and November, however, there is a period that can be considered the "wet season" as each month has an average of 4-6 days of precipitation.
If you are looking for guaranteed dry weather for beach-lounging, then head between January and April.
Temperatures average between 82.4°F and 93.2°F all year, which will only rise if heading deeper into the desert (Some parts occasionally rise above 104°F!).
As always, make sure you have lots of water and sunblock as you will find you will dry out a lot quicker here than elsewhere in the country!
Cabo de la Vela: Travel Tips
My main recommendation is to take a motorcycle tour of the surrounding region. Many come to Cabo and miss out on this simply as nobody points this out to them unless they are walking past them!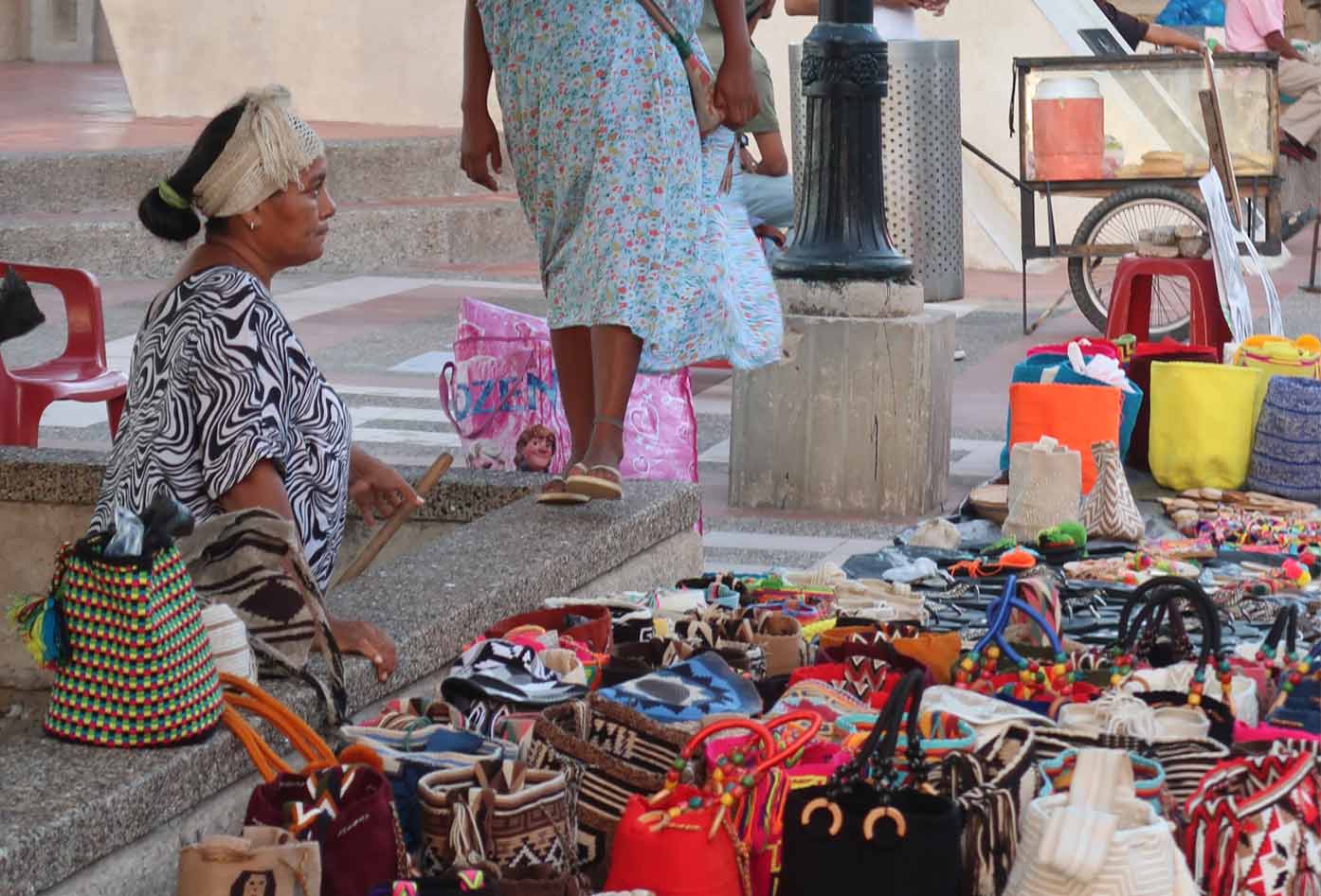 Head out to the southern end of the strip (main dirt path that runs through the town) and spot a group of motorcycles parked up.
Talk to one of the locals there (brush up on your Spanish conversation) and get on one of the tours, as it will only cost you around $7 for the whole day!
You'll see the sights noted in this guide (apart from the deeper Desert). It will be a highlight of your trip to this beautiful region.
My other recommendation is to take this unique opportunity to browse the array of handicrafts made by the Wayuu tribe.
Aside from being cheap and great quality, these are the main source of income for these locals and would go a long way in helping them provide for their families as well.
Travel Insurance for Colombia
I always recommend backpackers and travelers (no matter who you are) use World Nomads Insurance for fully comprehensive cover.

If you are due to travel soon, you can get a Get A Free Quote by clicking the link or the image above and filling out your details – that way you'll get instant cover from the exact date that you choose.
On many occasions World Nomads has provided me with reliable insurance cover for travel in Latin America and the rest of the world.
Cabo de la Vela, Colombia
In this guide, we've explored the remote town of Cabo, why it lies under the radar, how to get there, as well as the destinations in and around.
A trip here is well worth it, especially if you want to venture into the desert, and prefer less touristy beaches than those around Santa Marta and Cartagena which are usually overcrowded.
As we have seen, Cabo is also a great place to buy a hammock, so now you have no excuses not to go!
📌 Like this article? Pin it…
Missing something? Got tips, tricks & advice we can learn from?
💬 Leave a nice comment or let's start a conversation below!
---
"Dear friend! Some links in this post contain affiliate links. Meaning, if you click through and make a purchase, book a hostel or sign up for a tour, I may earn a small commission at no additional cost to you. Your support means a lot and helps me to keep traveling and maintaining the quality of this site for you."