When is the best time to visit Puerto Rico?
This stunning island needs no real introduction, and that's despite it being much less visited than its neighbor, the Dominican Republic.
With a fusion of cultures, untouched jungle and stunning beaches, here you'll have a fantastic time.
Best Time to Visit Puerto Rico
In this guide, we'll explore Puerto Rico by each month, which includes what weather to expect as well as any popular cultural events.
I'll also cover the best month to visit, as well the cheapest month too.
When is the Best Time to got to Puerto Rico?
Having investigated all of the months to visit, I've concluded that the best time to head to Puerto Rico are the months of July and August.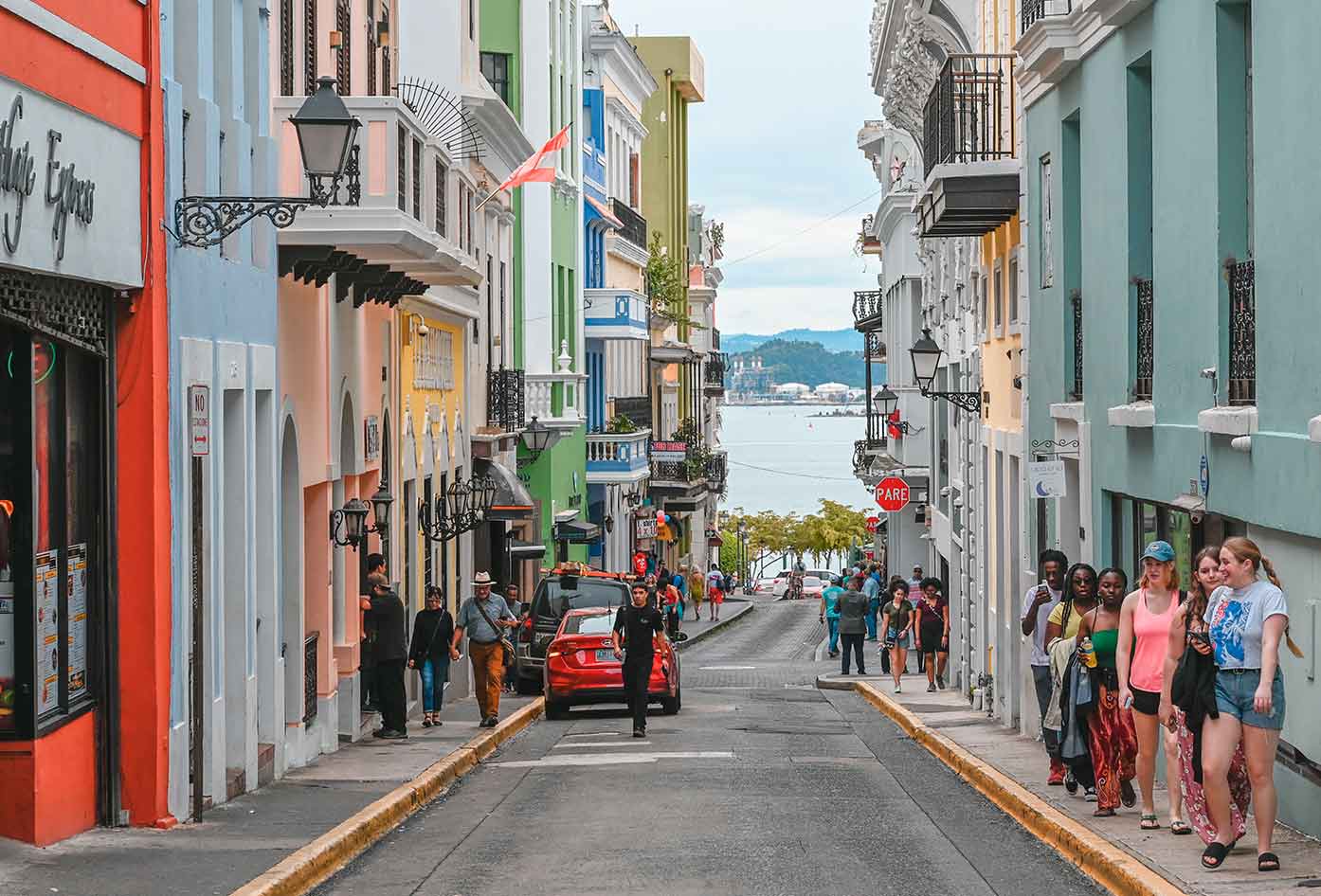 Overall these are the cheapest months to head here, whilst also some of the warmest with averages temperatures of 82°F.
These months fall between the two rainy seasons, so whilst not the absolute driest, with 2-3 inches falling in each you'll find it's not overbearing and won't ruin your beach or exploring plans.
Puerto Rico Weather by Month
Now let's explore the weather of Puerto Rico.
Here we'll cover what to expect month by month, which will help you have a much better understanding of what to expect.
From here you can then decide which month is best for you and what you plan to do on your visit.
A Quick note here. No matter whether you're backpacking puerto rico or on vacation, this guide looks at Puerto Rico as a whole.
That said, we will use San Juan as our yardstick.
If heading to the west coast expect slightly warmer temperatures and if heading into the Maricao jungle slightly cooler temperatures.
Also just to note, if you're looking for a better beach time, head to the West Coast which is sheltered from the Atlantic, and also has less risk of tropical storms in the Summer months.
January/February in Puerto Rico
Starting the year with January and February, we have both the coolest and driest months to be in Puerto Rico. Average daily temperatures hover around 77°F, with highs of up to 83°F and lows of around 72°F.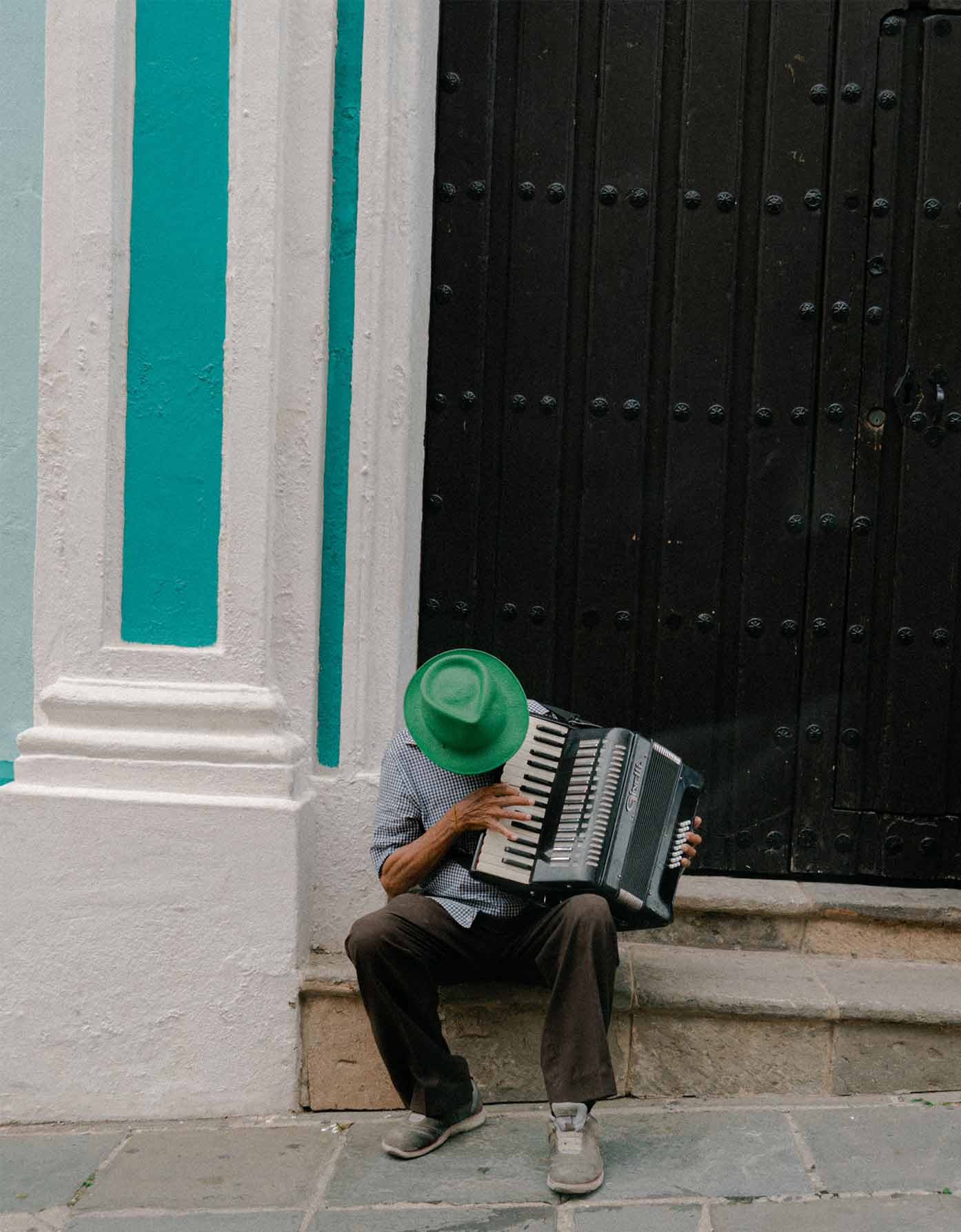 Even though these are the so-called "coolest" months, they're still pretty hot so don't bring too many layers!
These months are in the midst of the island's dry season, and are overall the driest months of the year for a visit. Within each you can expect around 1.3 inches of rainfall.
These months host some of the most anticipated events of the year, so it is a great time to come if you want to get involved with some of Puerto Rico's most cultural and festive times.
Fiestas de la Calle San Sebastián takes place in mid-January, and celebrates the closure of the Christmas season (before everyone heads back to work and school).
Here the plazas of Old San Juan are packed with live music and wild parties that go on way into the next morning. You have been warned!
March/April in Puerto Rico
Now we head into the months of March and April, which sees a steady increase of warmer temperatures.
In these months, average temperatures range from 78-79°F, with highs of between 84-86°F, and lows of down to 74°F.
Rainfall is still on the lighter end of the spectrum, with between 1.5-2 inches falling throughout each month.
April is often considered the shoulder season of Puerto Rico, the last official month of the dry season.
As such, these months are a great time to visit as you'll still have good weather whilst avoiding the popular touristy seasons.
In terms of events, at the end of March one can head to Mercao Ballajá in Old San Juan.
Here you'll find over 100 local artisans showing off their very best products, so browse around here for a novel Puerto Rican souvenir.
May/June in Puerto Rico
The months of May and June mark the start of the first rainy season on the island (there's actually two which makes things more interesting – one here and the other in September and October).
Average daily temperatures range from 79-81°F, a slight increase from the previous period.
Highs can reach up to 87°F, and lows down to around 74°F. Rainfall hit its first peak of the year, with between 3-4 inches falling in each month.
Unlike the second heavier period, this time doesn't bring any risk of tropical storms so there's no need to worry here.
This time of year has many interesting events on all over the island.
Paradisíaca (known in English as "Pineapple Festival") is a festival in the small town of La Parguera, on the south coast of the island.
As well as eating some of the best pineapples on the island (I mean come on, when else will you experience a pineapple celebration?) you can also try out other Puerto Rican specialties.
Another cool event is the Festival de Teatro Puertorriqueno e Internacional.
Here you'll be able to see plays and theatrical works in Santurce of San Juan, where you can learn about the country's rich culture through its dramas and experimental performances.
July/August in Puerto Rico
Now we enter the months of July and August, which are overall the hottest months to head to Puerto Rico.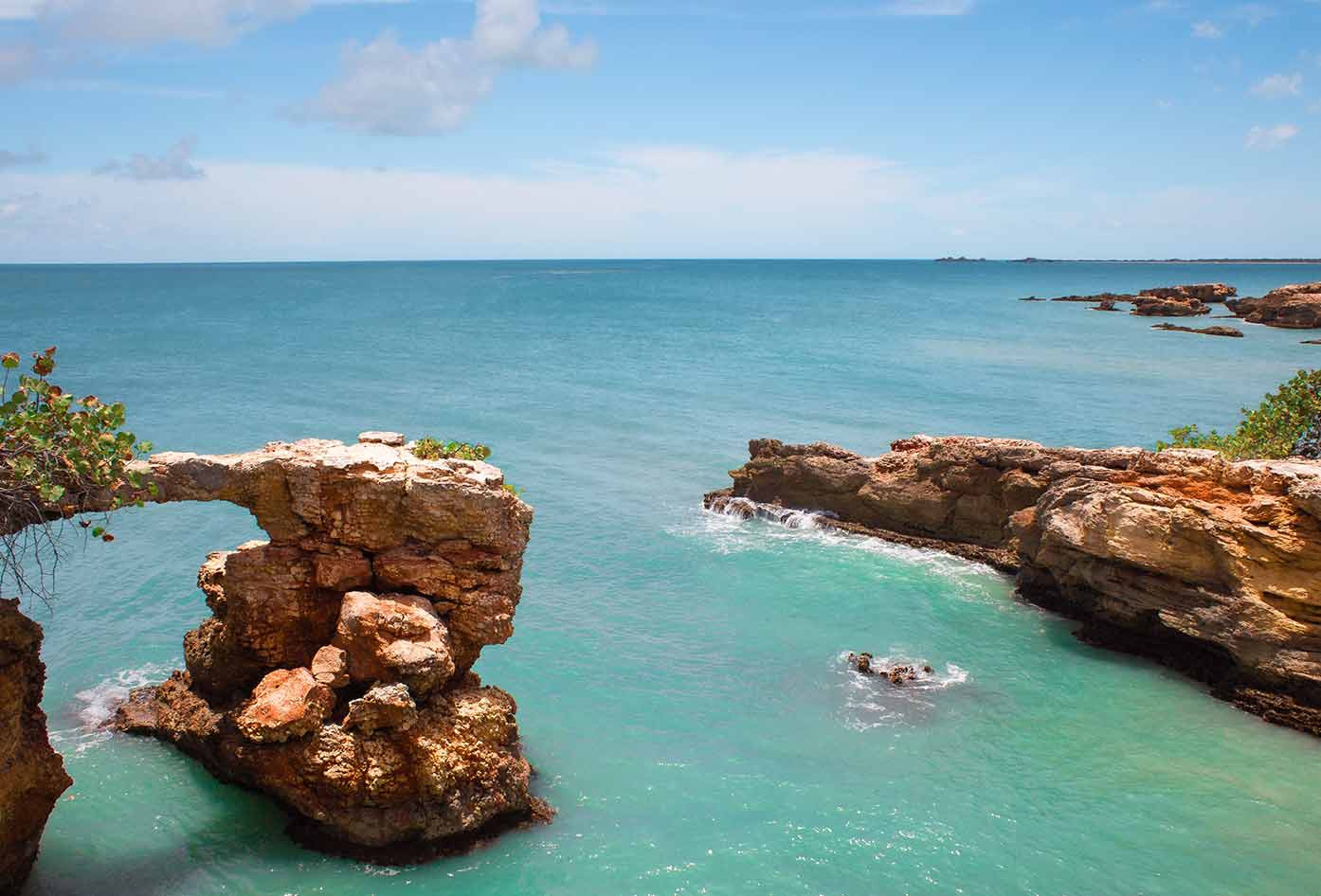 Average daily temperatures range from 82-83°F, with highs reaching up to 88°F and lows of down to around 78°F.
Whilst still in the rainy season, these two months actually fall in-between the two heaviest periods. This means you'll have a slight relief of clearer skies, which makes it a great time for lounging on the beach.
You can expect between 2-3 inches of rainfall throughout each of these two months.
These months also host some pretty interesting cultural events, especially that of the Santiago Apóstol Festival, which is held annually in the town of Loíza.
Here you can see a lively parade, where dancers wear masks made out of coconut and drift wood.
Here you can also see performances of the Bomba Music, a traditional folk genre known for its African roots and also the colorful attires that the dancers wear.
September/October in Puerto Rico
The months of September and October mark the overall wettest period to visit Puerto Rico, as we enter the very peak of the wet season.
Average temperatures are still pretty high at 82°F, with highs of up to 88°F and lows of down to circa 78°F.
As mentioned previously, rainfall is at its higher here of the entire year, with between 4.5-5 inches falling each month.
This time is also the likeliest that any tropical storms might form, however it seems that the west coast is impacted a lot less than San Juan and the east.
September is a month that is full of small festivals that are celebrated throughout the island.
The Fiestas Patronales de San Miguel Arcángel are held all over Puerto Rico in most major towns and provinces.
In each town you'll find a festival along with authentic foods, dances and religious parades.
November/December in Puerto Rico
As we enter the last two months of November and December, we begin to move into the dry season of the island.
Average temperatures drop slightly from the last period to between 78-80°F, with highs of up to 85°F and lows of 73°F.
Rainfall is still somewhat heavy in November, with around 4 inches falling. However December marks the shift to the dry season, with a drop to around 2 inches of precipitation.
When it comes to events, of course Christmas and New Years will be known for the most spicy parties that go on throughout the season.
The best places to live it up during these will be in San Juan, as well as Rincón on the west coast.
For a more cultural festival, head to Jajuya at the end of November. Celebrating the native Taíno culture, here you can learn about their traditions, as well as their influence on modern day Puerto Rico.
Cheapest Time to Visit Puerto Rico
July and August are the best months to go to get the best prices.
Puerto Rico, like all destinations, has its own high and low seasons.
For example, heading here around Christmas with all the festivities and holidays happening, will be much more costly than if you were to visit in the less popular months of say March or October.
However, somewhat surprisingly, the cheapest months you can visit Puerto Rico are in the late summer.
July and August are overall the less costly months, with flight fares and hotels prices dipping between the popular earlier summer months and all-time costly period of the Christmas season.
Got Travel Insurance for Puerto Rico?

Designed by travelers, for travelers, World Nomads covers more than 150 adventure sports and activities so you can explore your boundaries.
Best Time to Visit Puerto Rico
And that's all for this guide on the best time to go to Puerto Rico!
This tropical island is one of a kind with unique blend of cultures, and is slowly growing in popularity year upon year.
In this guide we've covered what to expect during every month here, including the weather as well as any events happening.
We've also covered the cheapest time to visit, as well as the overall best, recommended months.
If you will be landing on the island soon, why not check out this inspiring post on things to do in San Juan for ideas on what to do?
📌 Like this article? Pin it…
Did this guide help you decide the best time to go to Puerto Rico?
💬 Leave a comment below or let's start a meaningful conversation…
---
"Dear friend! Some links in this post contain affiliate links. Meaning, if you click through and make a purchase, book a hostel or sign up for a tour, I may earn a small commission at no additional cost to you. Your support means a lot and helps me to keep traveling and maintaining the quality of this site for you."