When is the absolute best time to visit Medellin?
As a matter of fact, right now, Medellin is one of the most talked about and "happening" cities in Colombia that you could visit.
Situated firmly on the classic backpacking trail through the country, it's known for being one of the most popular places in Colombia to visit.
Best Time to visit Medellin
In this guide, we'll explore Medellin by each month, which includes what weather to expect as well as any popular cultural events.
While you are here we'll also cover the overall best month to visit to Medellin, as well as the cheapest month to visit too.
When is the Best Time to go to Medellin?
Overall the best month to visit Medellin is February.
It's after the busy Christmas period, so there'll be fewer crowds as well as it being off-peak which makes it cheaper too.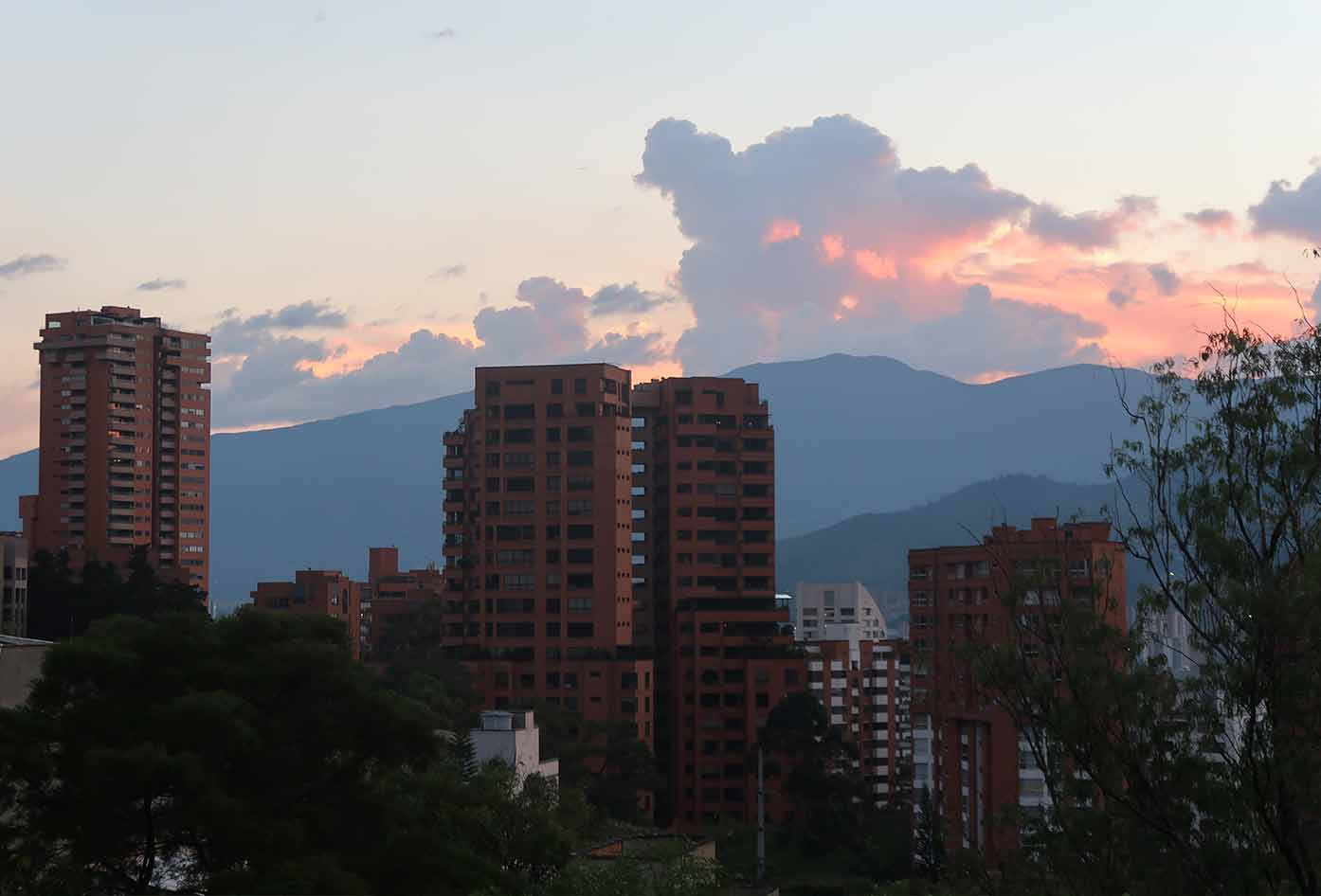 If you'll be visiting El Poblado like the 1000's of other first time visitors to Medellin, the temperatures are pretty consistent throughout the year here, so there's not much of an advantage of warmer weather.
However, the perk here is that it falls well within the dry season. And with 4.6 inches of rainfall, February is one of the driest months for a visit to Medellin. Also, a great time to avoid the cold in other countries.
Medellin Weather by Month
In this section we'll now look at the weather of Medellin.
We'll break down the temperatures and rainfall month by month, which will help give a better understanding of what to expect.
From here, you can then decide which month is best for you how many days to spend in Medellin as well as what you plan to do on your visit.
If you're banking on endles days of here it is worth mentioning here before reading on, that Medellin has a very odd climate.
By this I mean that temperatures barely fluctuate, regardless of the season. However levels of rainfall do, which we'll cover in detail below.
January/February in Medellin
First we'll kick off at the start of the year with the months of January and February.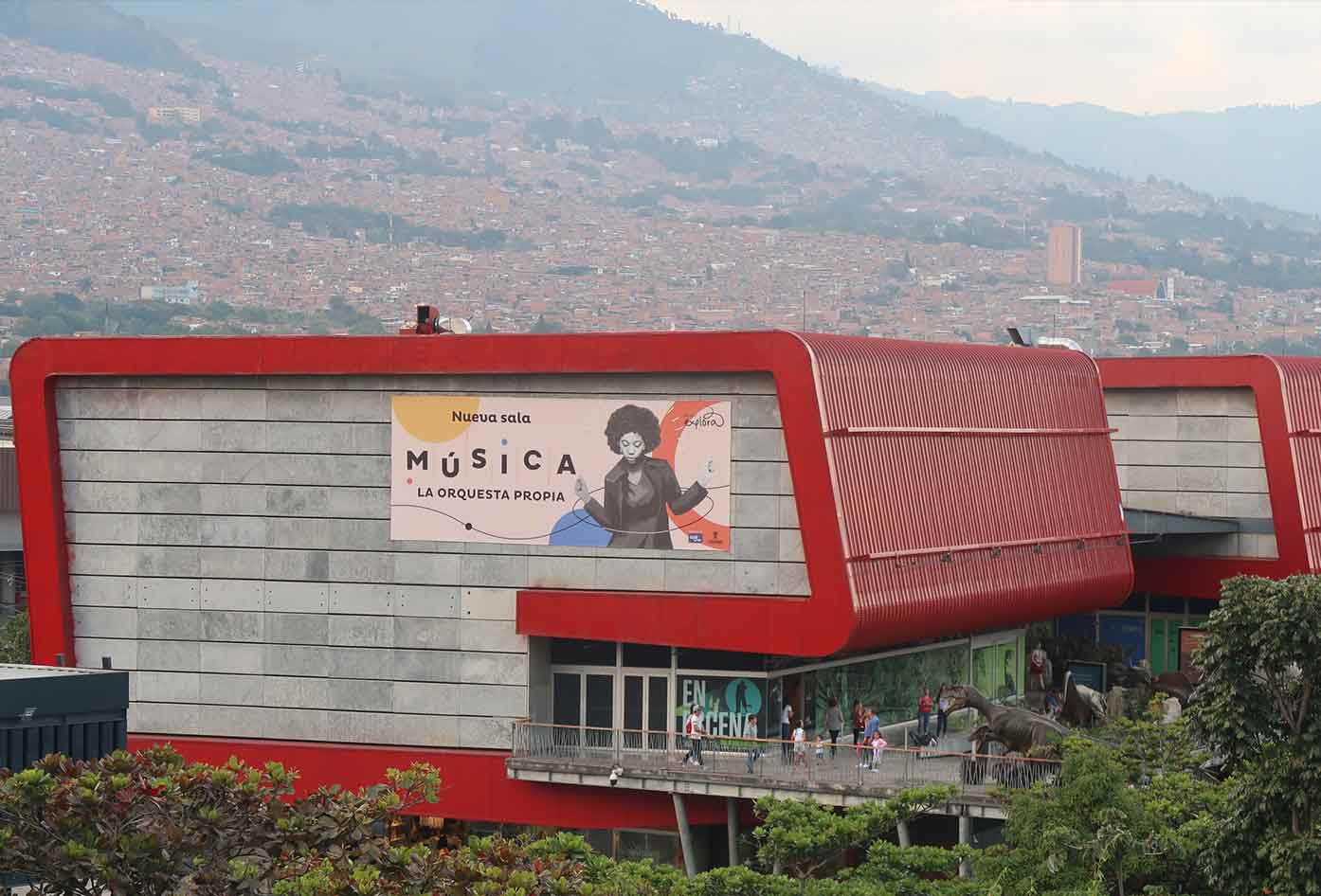 Well within Medellin's dry season, these two months are a great for a visit as they are relatively warm, and also the driest months of the year.
Average daily temperatures hover around 69°F, with highs of up to 77°F and lows of down to 62°F.
In terms of rainfall, within these months you can expect around 4.5 inches each. Whilst this doesn't sound too dry (especially compared with other cities in Colombia), this is as dry as it'll get here!
During these months there are some interesting events and celebrations to attend in Medellin. On the 10th January is the event of Epiphany, which is known as Día de los Reyes Magos in Spanish.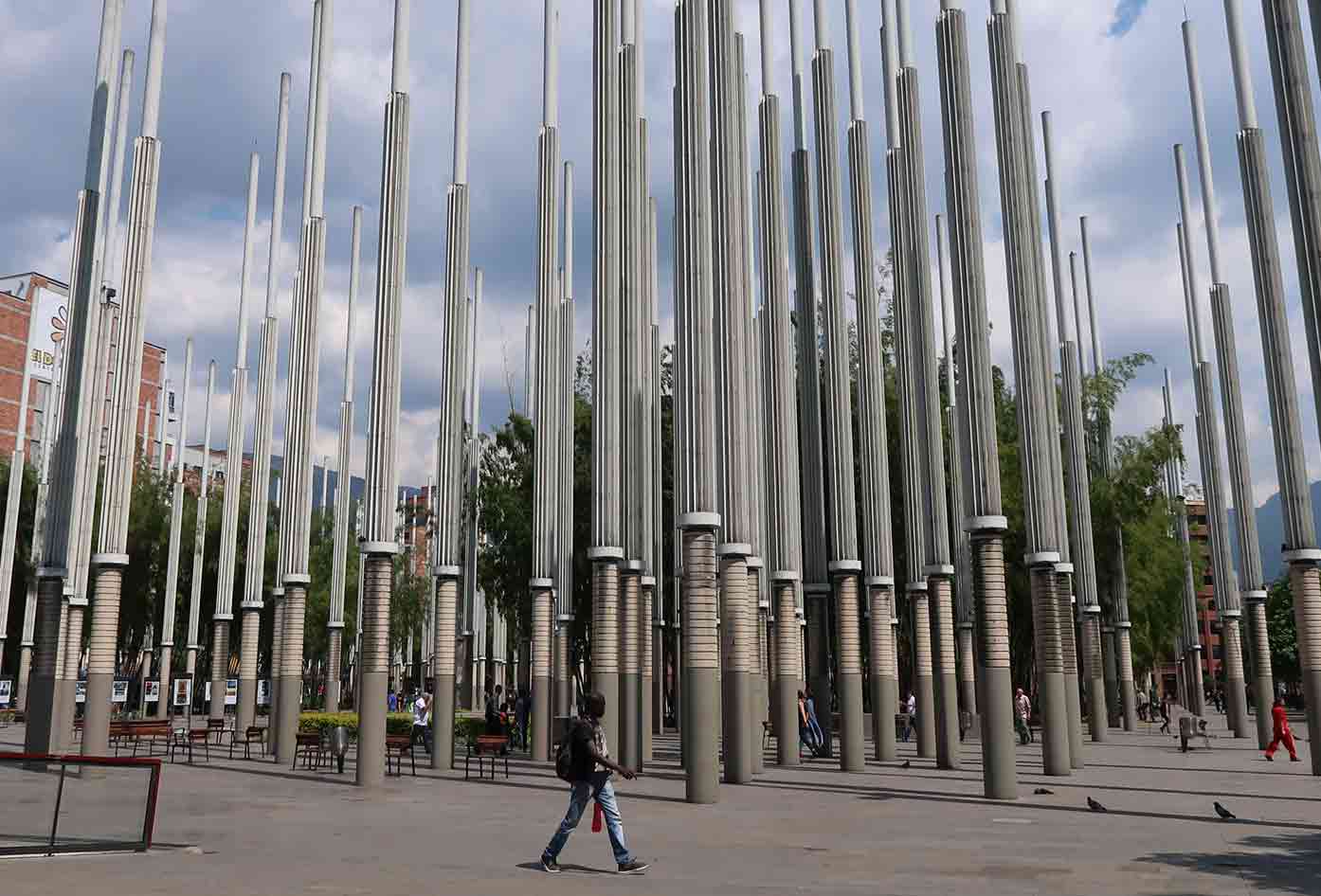 It's a pretty big deal, celebrated pretty much everywhere as it's one of the biggest religious festivals of the year.
Another popular (yet controversial) event to witness in January is the Feria Taurina de la Candelaria. Only a few decades old, it celebrates bull fighting, which takes place in the Macarena arena annually.
March/April in Medellin
Now we head into the Spring months of March and April. Temperatures during these months are very similar to those of the previous.
Averages range between 69-70°F, with highs of up to 78°F and lows of 64°F. These months (mostly April) are some of the wettest for a visit, marking the first "peak" of the rainy season.
During March you can expect around 5 inches, whilst in April this increases sharply to between 9-9.5 inches of downpour.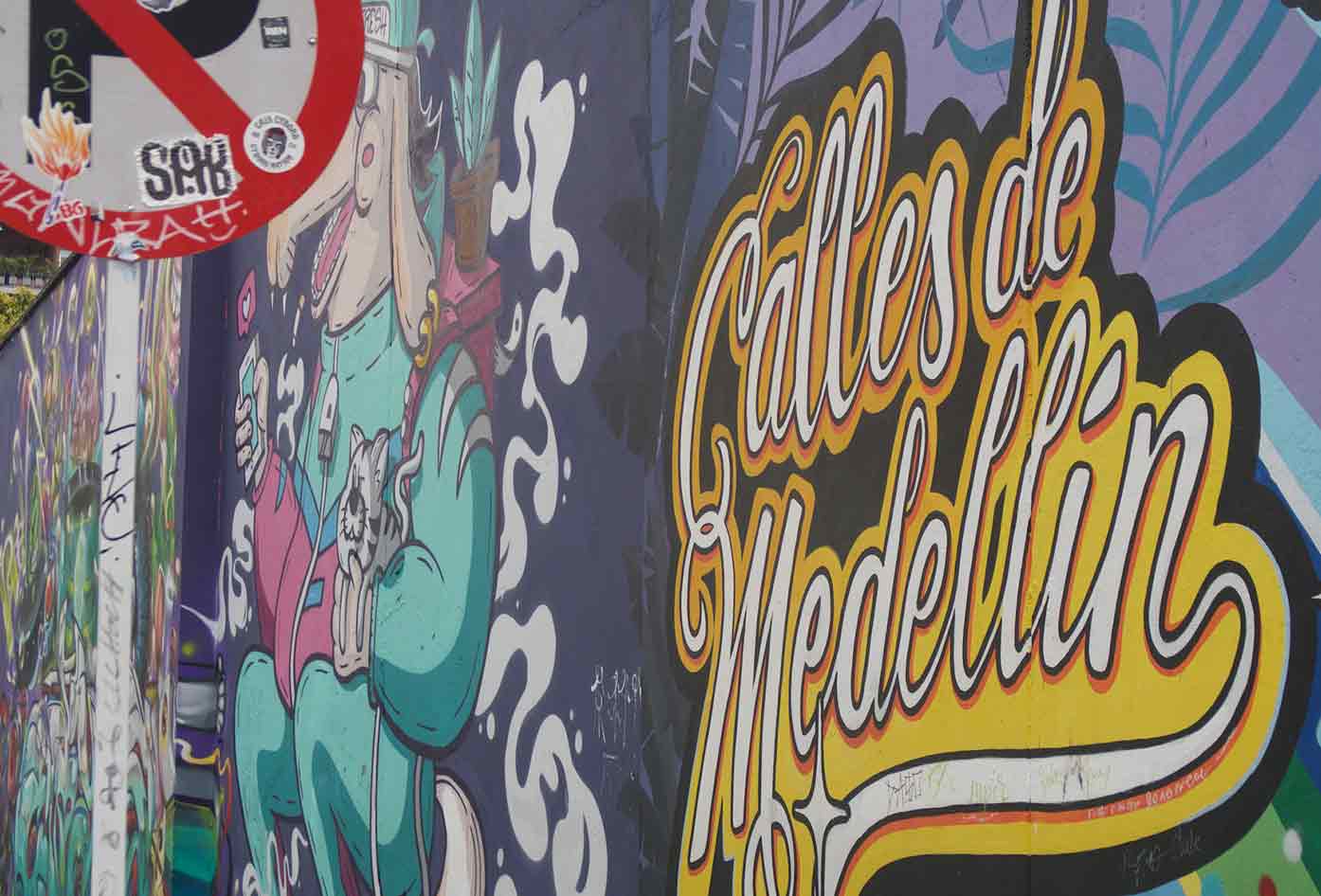 These months also host some cool and alternative events that are worth a visit. The Medellin Book and Culture Festival takes place every April, and celebrates all things literature.
There's also tonnes of organized activities, live music and guests aplenty over the 10-day event.
Also held in April is the International Orchid Festival, known locally as the Exposición Internacional de Orquídeas.
It is here you can really lose yourself in nature's finest beauties, with an endless contrast of colors and flower varieties surrounding you.
May/June in Medellin
As we arrive into the summer, we now officially arrive in the wet season. May and June are overall some of the most warmest and wettest months for a visit.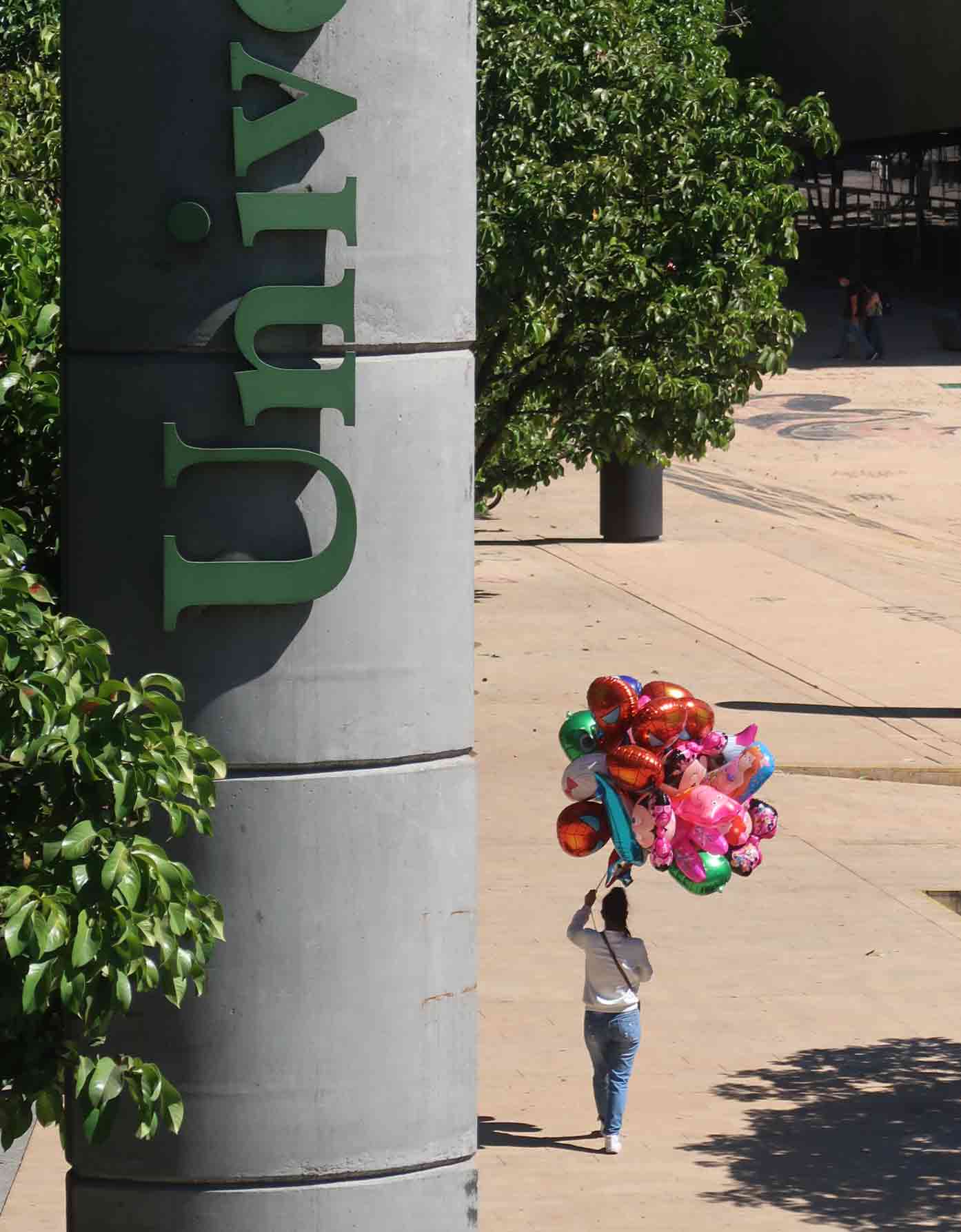 Average temperatures in Medellin at this time are around 70°F, with highs reaching up to 78°F and lows of 64°F.
Rainfall increases on from April, and here we reach the first wet peak of the year (which is also the wettest overall too).
In each of these months you can expect between 8.5-10.5 inches of rainfall. May is overall the wettest month of the year.
These months also have some worthy events of spectating if you're coming around these times.
The Festival Internacional de Tango is celebrated in June and can be seen throughout the entire city.
Here you'll find tango lovers dance and appreciate the music in pretty much every plaza and square of the city.
July/August in Medellin
Now we enter the summer months of July and August, which are a great time for a visit as these months coincide with a drop-off in rain.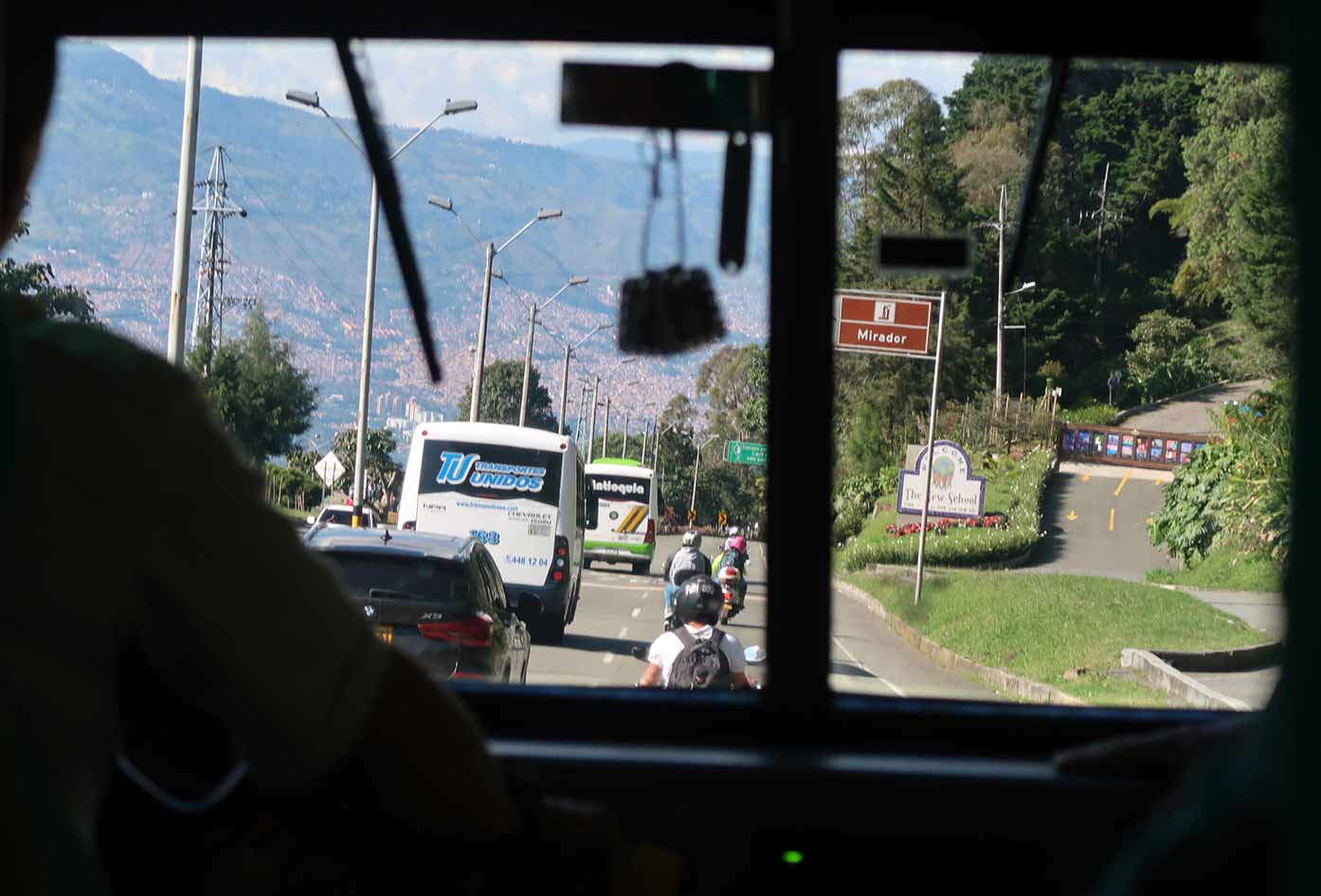 Average daily temperatures range from 69-70°F, with highs of up to 78°F and lows of 62°F. When it comes to rainfall, these months see somewhat of a relief from the previous two.
In July and August you can expect around 7.5 inches within each, which whilst still quite wet (in comparison with other places), would mark this the best time to come during the summer season.
July and August are perhaps the most popular times to visit for the events. I usually like to visit Colombia's coffee region during this time.
The Feria de los Flores takes place in August, and is one of the most important festivals of Medellin.
Over the two weeks you'll have many large parties and gatherings, authentic foods and of course vibrant displays of flowers.
This month also hosts the International Music Festival, which is celebrated in large numbers all over the city.
Playing homage to a variety of music styles, here you'll find many live performances and festivities that go on throughout the day and night.
September/October in Medellin
Heading into the autumn we now have September and October. These months mark the second "hump" of rainfall, which is the second wettest time of the year.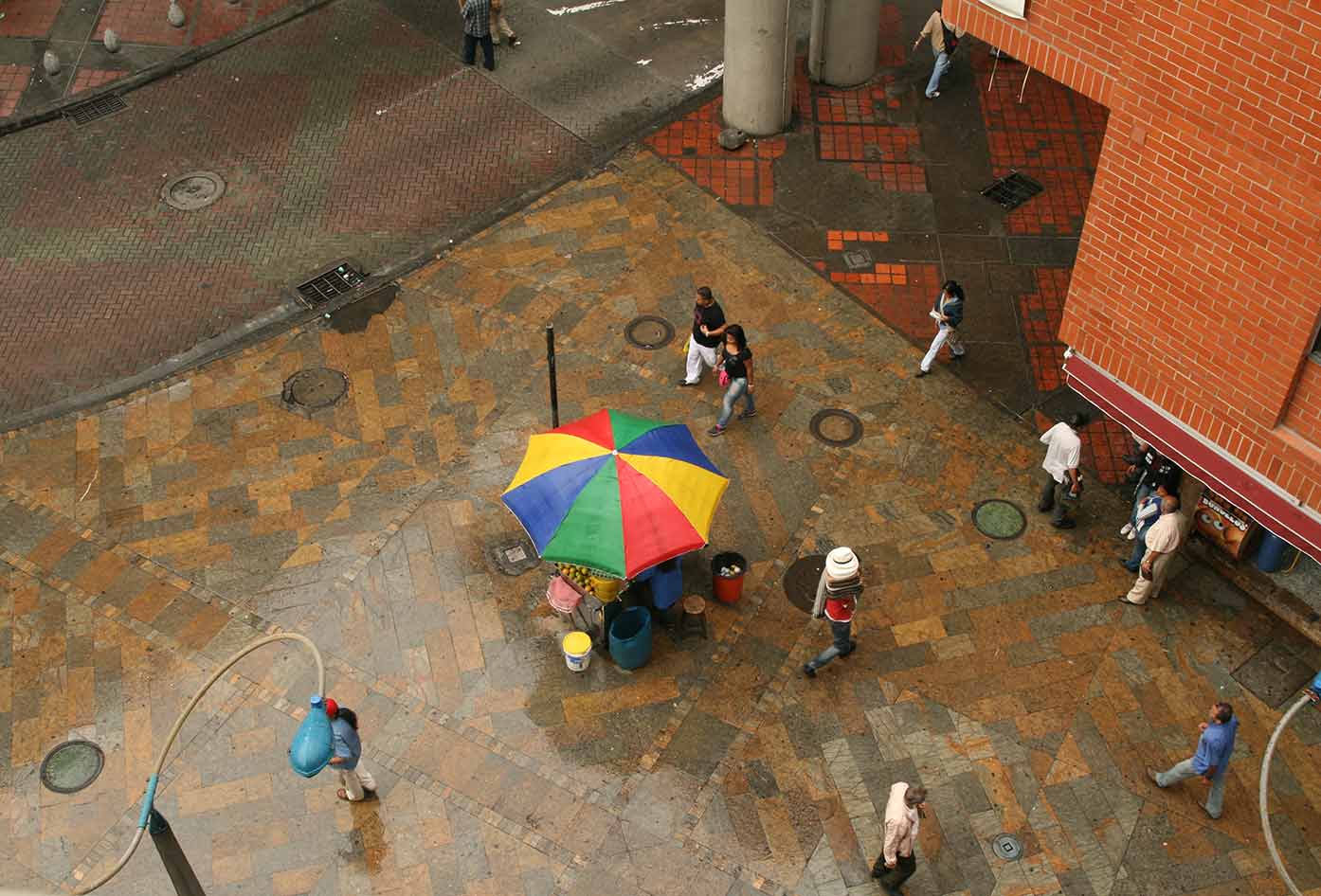 Average daily temperatures range from 68-69°F, with highs of 78°F and lows of 62°F.
Rainfall here rises again up to around 9-10 inches each month, which then starts to drop off in late October heading into early November.
These two months are perhaps the busiest when it comes to live events and festivals.
In early September is the Medellin Internacional Jazz Festival, which is celebrated throughout the city with some of the biggest acts in the country and from Latin America coming to perform.
If you plan to go to Medellin in October, head to Maridaje, a festival that celebrates all things food, and more specifically promotes local authentic dishes and flavors from the Antioquia region of Colombia.
November/December in Medellin
And now we reach the end of the year. In fact, Christmas in Medellin is a favorite for many people visiting Colombia.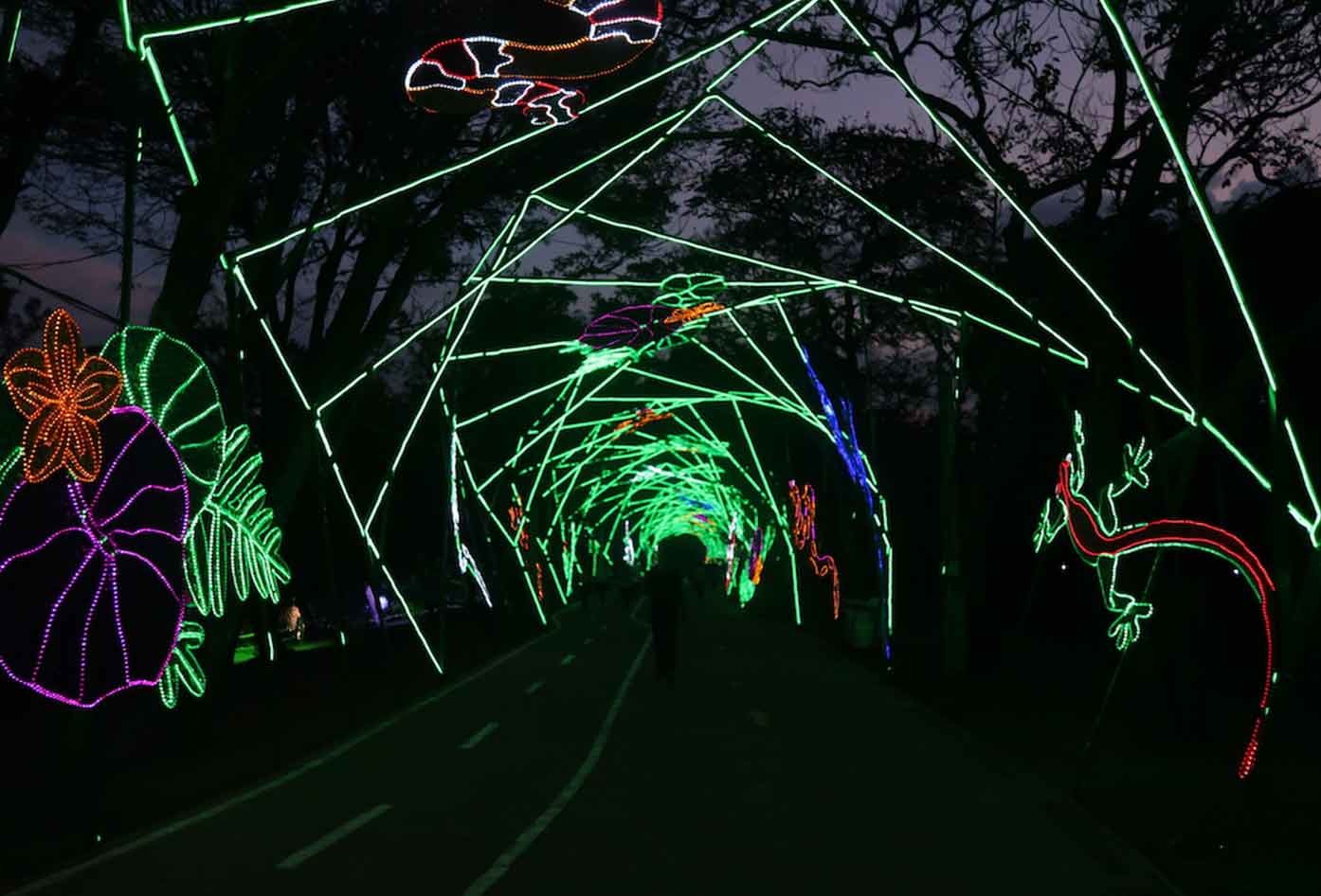 Whilst you'd be forgiven for thinking these months would be the coolest for a visit, in true Medellin style they remain the same… once again.
Average temperatures continue to range from 68-69°F, with highs of around 77°F and lows of 63°F.
Rainfall this time of year begins to drop off, as we return to Medellin's long anticipated dry season. You can expect anywhere from 6-7 inches of rainfall throughout each of these months.
Capping off the year, Medellin has some pretty good events on!
In late November one can go to the Colombia Salsa Fest, which takes place in the Plaza Mayor.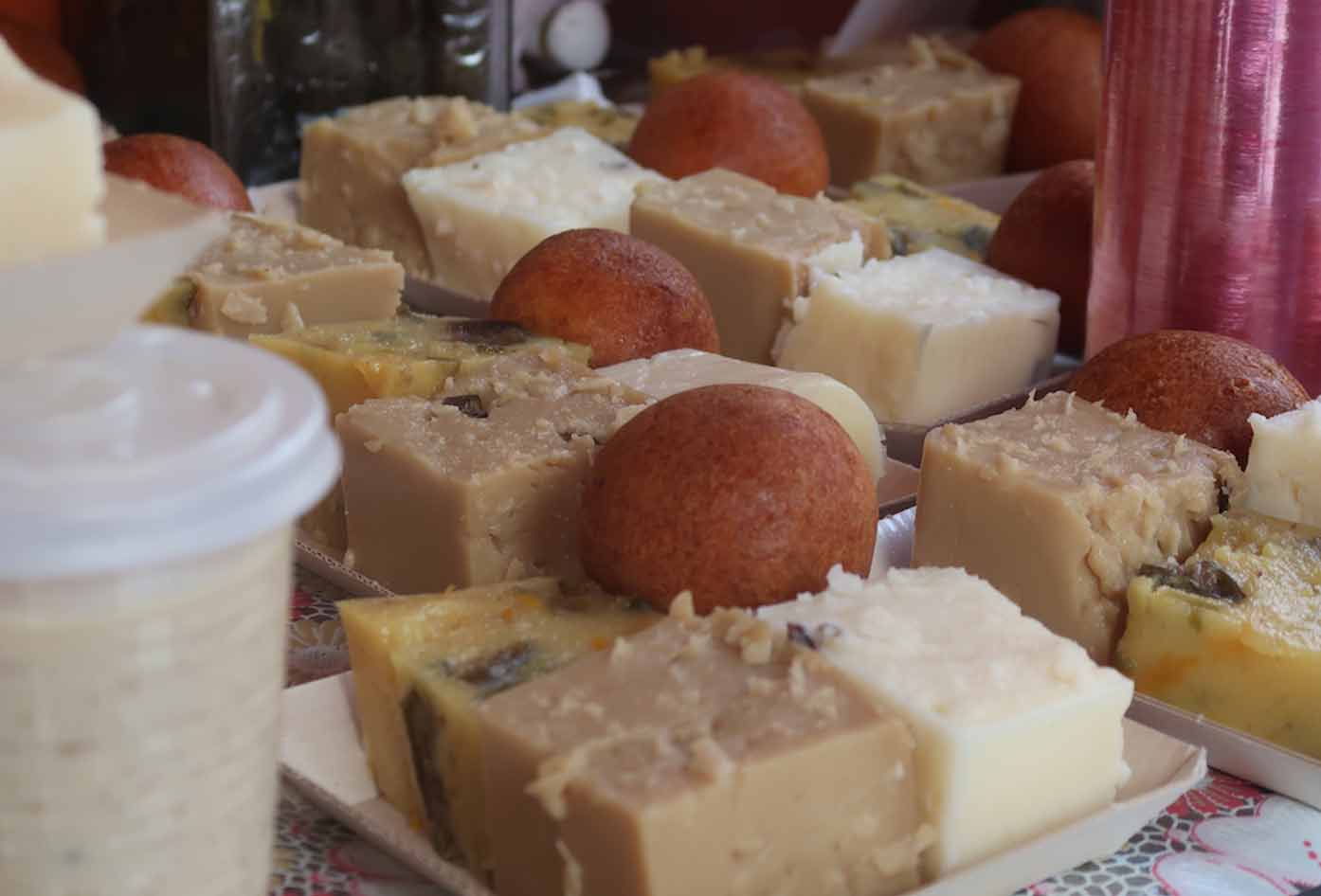 Here you'll be able to see some of the best salsa music and dance performances in all of Latin America, and often has impromptu dances break out in the streets which you can join in with!
In December head to the Festival de Cine de Antioquia, which highlights some of the best films and creations from the Colombian regions.
Of course, New Years is jammed pack full of events too! It's the best time for parties as the festivities will head into the next morning pretty much all over the city. See my Medellin safety tips if staying out late.
Cheapest Time to Visit Medellin
November is the cheapest month for a visit to Medellin.
Having said that, Medellin has lots on most times of the year, so it's hard to find a month that's overall the cheapest.
That being said, we've done our research and found that late November and early December are the cheapest times for a visit.
During these times, flight and hotel prices and even domestic travel price are lower than most other times of the year.
Whilst May is another cheap month, there tends to be a lot of rain.
Early December in particular may be the best overall, since rainfall drops sharply here, meaning a both cheaper and drier time for a trip!
For those with a little more flexibility, consider going in February. Whilst it'll be more quiet, prices are much cheaper this time as well as the month falling within the dry season.
Got Travel Insurance for Medellin?

Designed by travelers, for travelers, World Nomads covers more than 150 adventure sports and activities so you can explore your boundaries.
Best time to go to Medellin FAQ's
See these frequently asked questions about visiting Medellin:
---
Best Time to Visit Medellin
And that's all for my guide on the best time to go to Medellin!
This popular city in central Colombia is bound to blow you away with its authentic culture and hectic nightlife.
In this guide I've spoken about what the weather is like each month in Medellin, as well as any worthwhile events on at the time too.
I've also covered the cheapest time to visit, as well as the overall best, recommended month for a stay in Medellin.
Feeling inspired? See my action packed guide on things to do in Medellin if you're still undecided on what to do with your time here.
📌 Like this article? Pin it…
Did this guide help you decide the best time to go to Medellin?
💬 Leave a positive comment or lets start a conversation below!
---
"Dear friend! Some links in this post contain affiliate links. Meaning, if you click through and make a purchase, book a hostel or sign up for a tour, I may earn a small commission at no additional cost to you. Your support means a lot and helps me to keep traveling and maintaining the quality of this site for you."