When is the optimum or best time to visit Cartagena, Colombia?
Cartagena is one of the most popular cities to visit in this spicy country, and also one of the best for an authentic Colombian experience.
With its beaches, nearby islands, atmosphere, vibrant culture and historical sights, it's one of the best places to go for an all-round intro into this epic South American nation.
Best Time to Visit Cartagena
In this guide, we'll explore Cartagena by each month. This includes what weather to expect as well as any popular cultural events.
I'll also cover the best month to visit, as well as the cheapest too.
When is the Best Time to Visit Cartagena?
After considering personal safety in Cartagena most travelers are interested to know when the best time to visit is. Overall, I'd say late November and early December are the best times to visit Cartagena.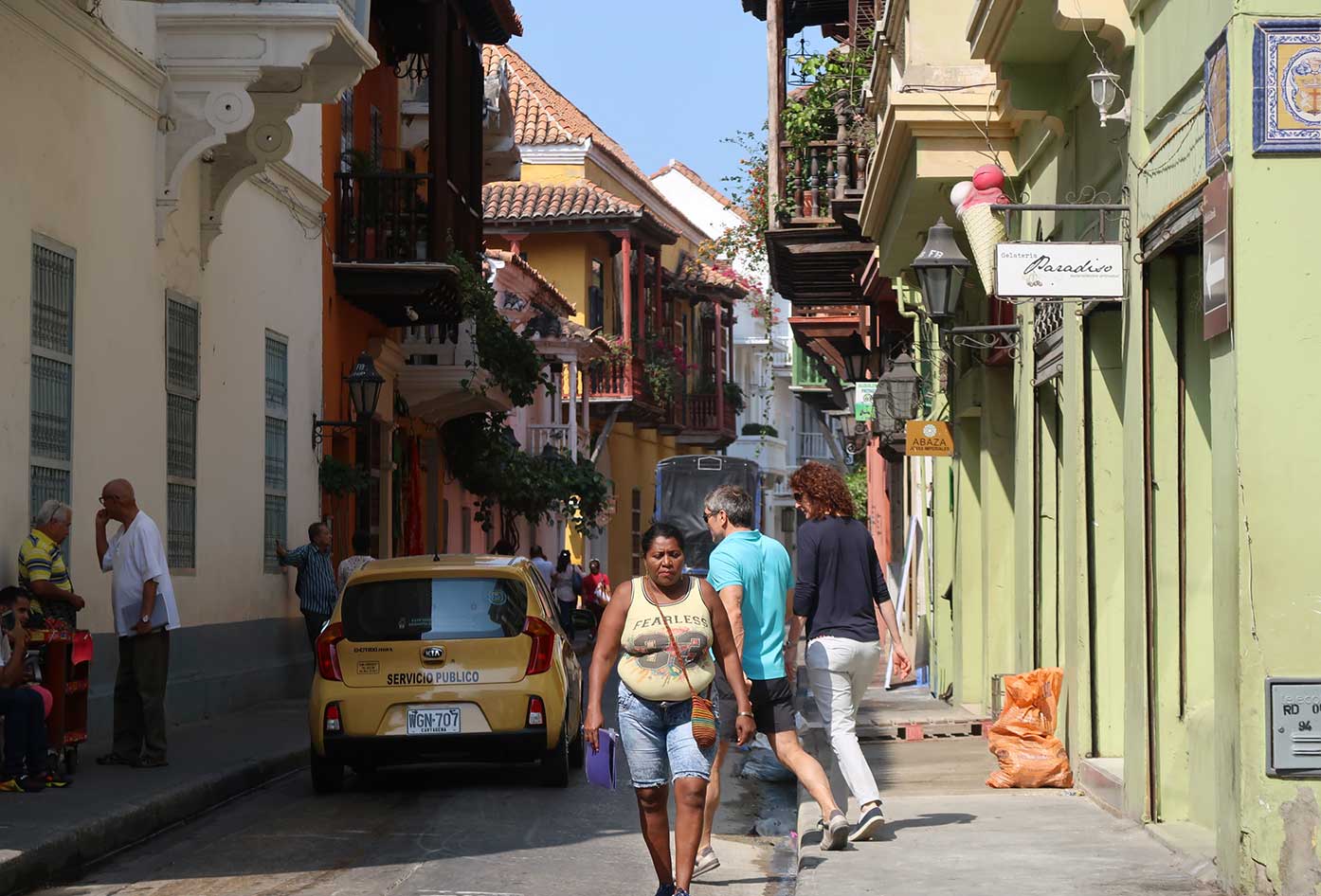 These mark the gradual end of the wet season, so you won't have too much rain spoiling any trips to the beach or walks around the city.
Temperatures will still be hot so there's no worry this time of year.
It's also great as it's still within the off-peak season, before the hordes of travelers arrive for the Christmas festivities.
Therefore it's also quite a cheap time to come to Cartagena too!
Cartagena Weather by Month
Let's now dive into Cartagena's climate and weather patterns.
This guide will break down the temperatures and rainfall by each month, which will help give a better understanding of what to expect.
From here you can then decide which month is best for you and what you plan to do on your visit.
January/February in Cartagena
Starting at the very beginning of the year, January and February are some of the only months that fall within Cartagena's short dry season.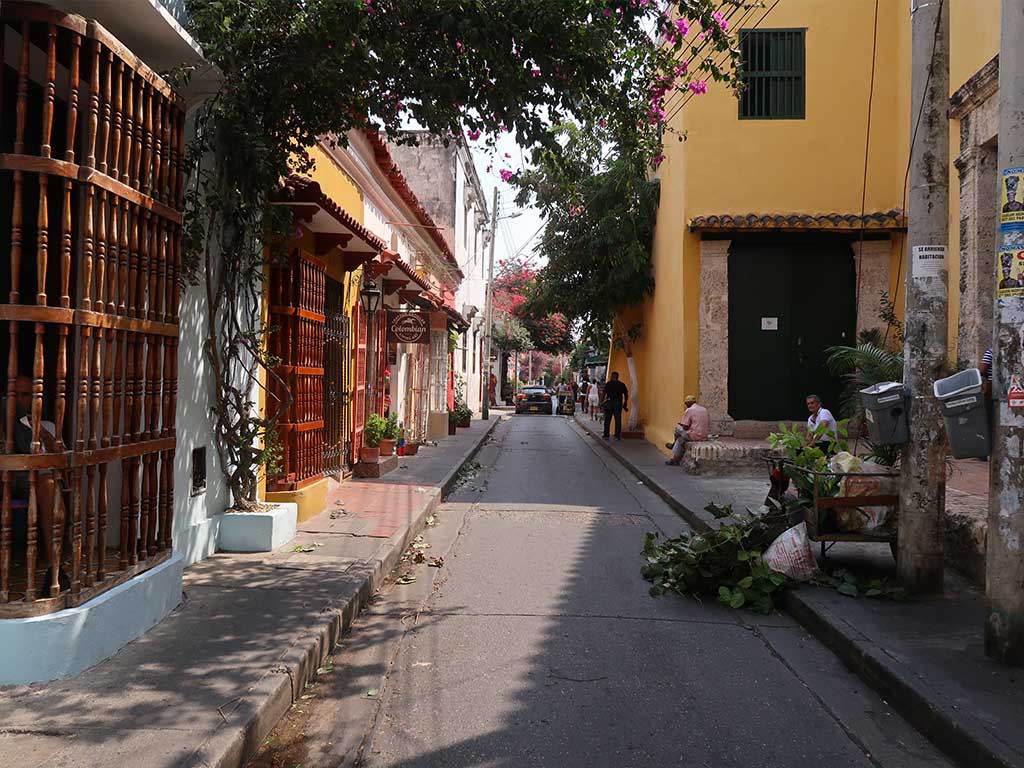 Average daily temperatures range from 80-81°F, with highs of up to 87°F and lows of down to 76°F.
Rainfall is at its all time lowest during these months, which makes it the best time to go to Colombia's best beaches and nearby islands.
You can expect anywhere from 0-0.3 inches of rainfall throughout each of these months. There are many events and festivals on within these months too.
Of course, New Years is always a big deal and especially so in this popular Colombian port city. There'll be tonnes of crowds during these times, as the streets fill up with parties that never seem to end.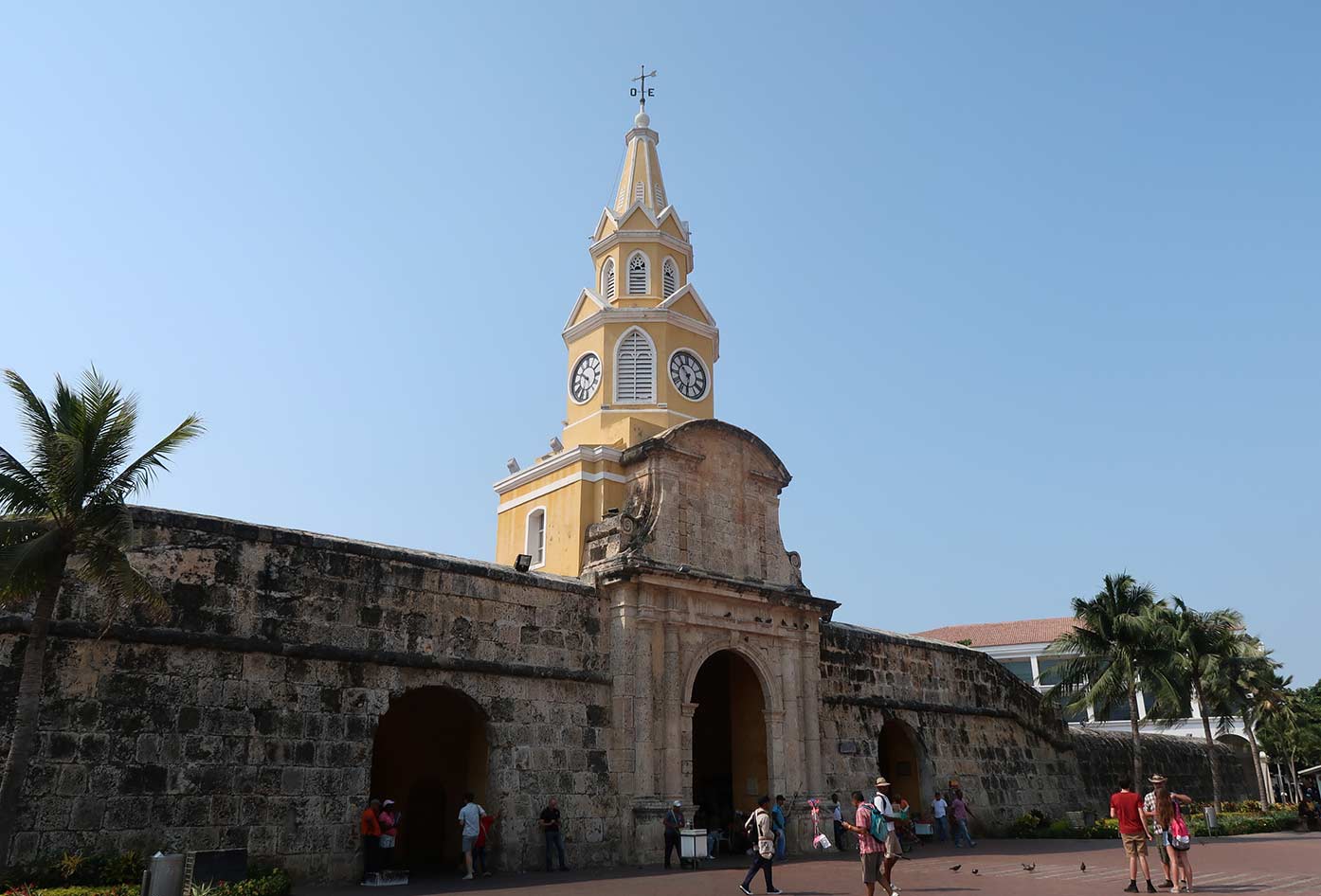 If heading in February, then be sure to head to the Cartagena International Film Festival, which is celebrated at the end of the month.
An annual event, here you can see a showcase for some of the best producers and actors on the continent and is also the oldest film festival in South America.
March/April in Cartagena
Now we head into the spring months of March and April.
Temperatures here are pretty similar to those of the last period, with average daily temperatures ranging from 81-82°F, with highs of up to a toasty 87°F and lows of down to 77°F.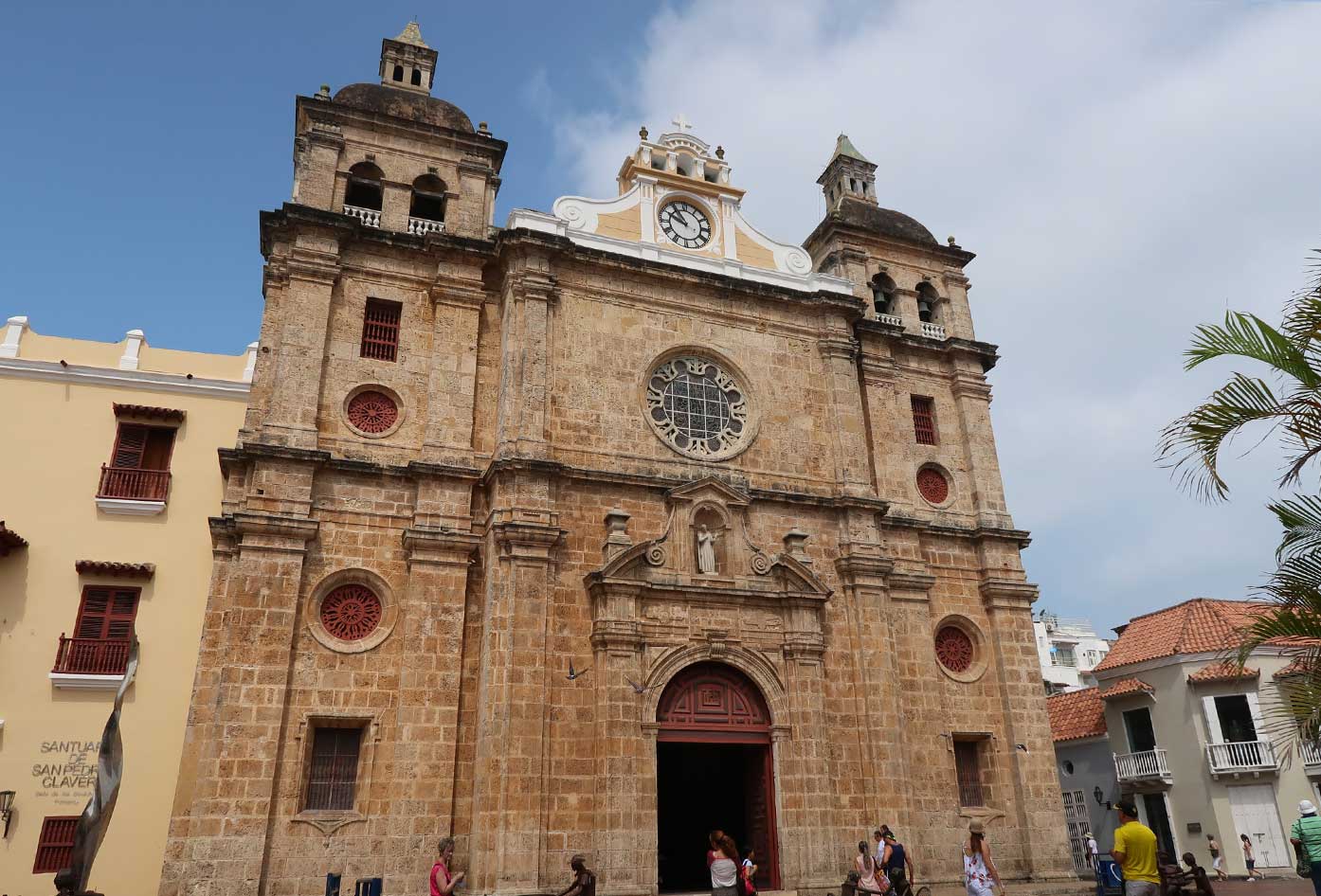 March and April are the other two months of the year that fall within the dry season. During these months you can also expect many clear skies absent of rain, with only 0-0.5 inches expected throughout each.
When it comes to events, these months hold some of the best.
Whilst not in Cartagena (it's held in Barranquilla about 3 hours away), the Barranquilla Carnival is one of the biggest carnivals in the world, second only to that of Rio de Janeiro in Brazil.
Here you'll have many crazy festivities and an awesome parade that runs through the middle of the city too. Definitely one worth planning your trip around if possible!
In April, there's the Vallenato Music Festival, which lays homeage to the traditional Colombian folk genre, with top artists coming from all over the nation to perform.
May/June in Cartagena
Entering May and June, we start to arrive in Cartagena's pretty long wet season (by normal Latin American standards anyway).
This will run all the way up until early December.
Average daily temperatures increase slightly from the last period to 83°F, with highs of up to 88°F, and lows of down to 79°F.
Rainfall increases sharply from the end of April, and you can expect anywhere from 3-4 inches falling within each of these two months.
Visiting during these months is also a great time to see some more cultural and authentic Colombian events.
Every June, the Cartagena International Music Festival is held over a nine-day period, where the main focus is classical music.
Another popular event is the Velas LatinoAmérica festival, which is held every May, and is a popular sailing event with many coming from all the world to participate and spectate.
July/August in Cartagena
Continuing into the wet season, we now arrive at the months of July and August.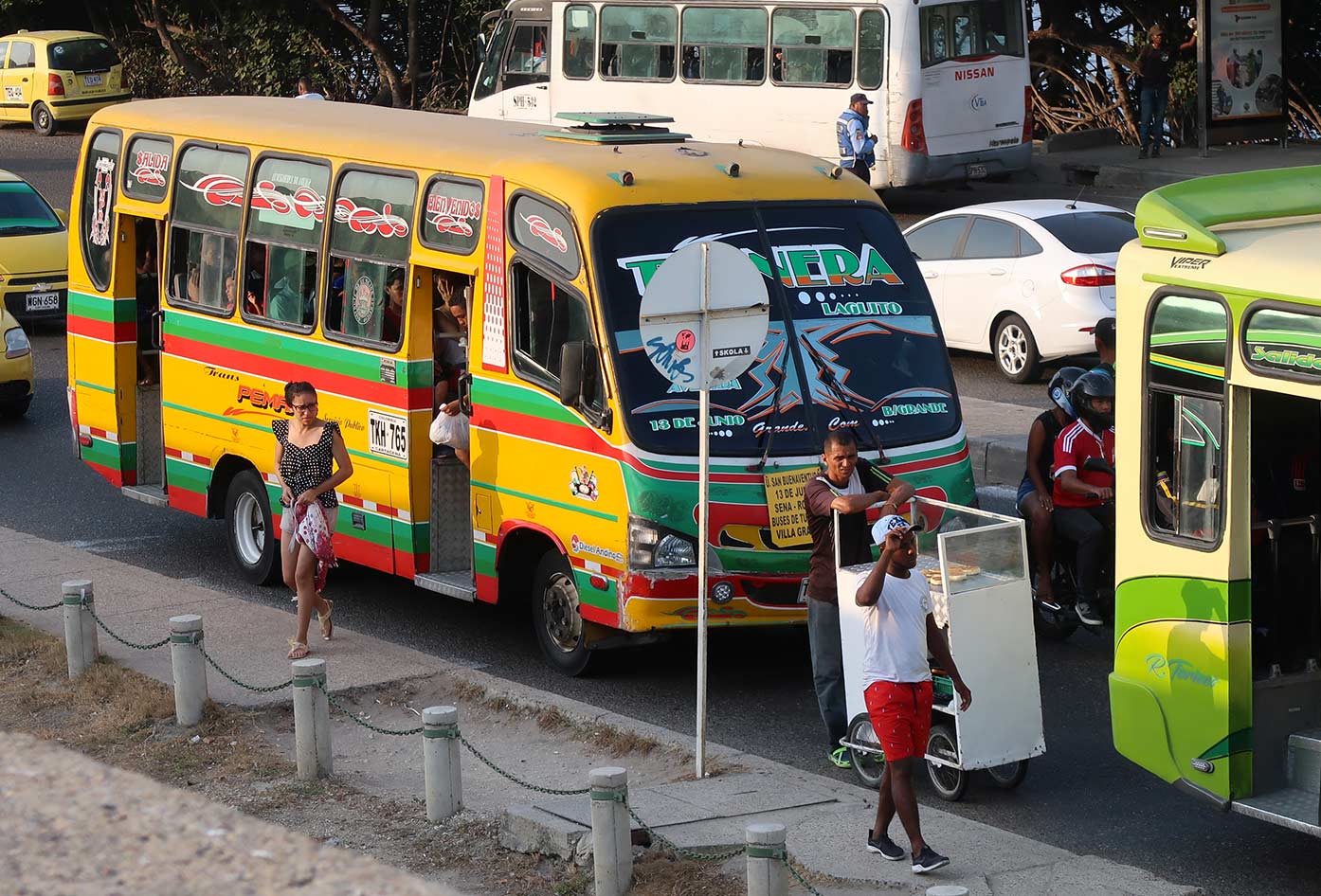 These months have pretty predictable rains, and are also the hottest months for a visit to Cartagena.
Average daily temperatures hover around 84°F, with highs reaching up to 90°F and lows of down to 79°F.
When it comes to rainfall, you can expect anywhere from 3.5-4 inches of downpour. July has arguably the most impressive event held within Cartagena all year-long.
Running throughout the month, The Sea of Music Festival is one of the largest international music festivals held in Colombia, and has musicians and acts come in from all over the world to play.
It's definitely a worthy one to plan your trip around if heading in the summer months!
September/October in Cartagena
The months of September and October mark the very peak of the wet season, and here the rains can be both the wettest and the wildest.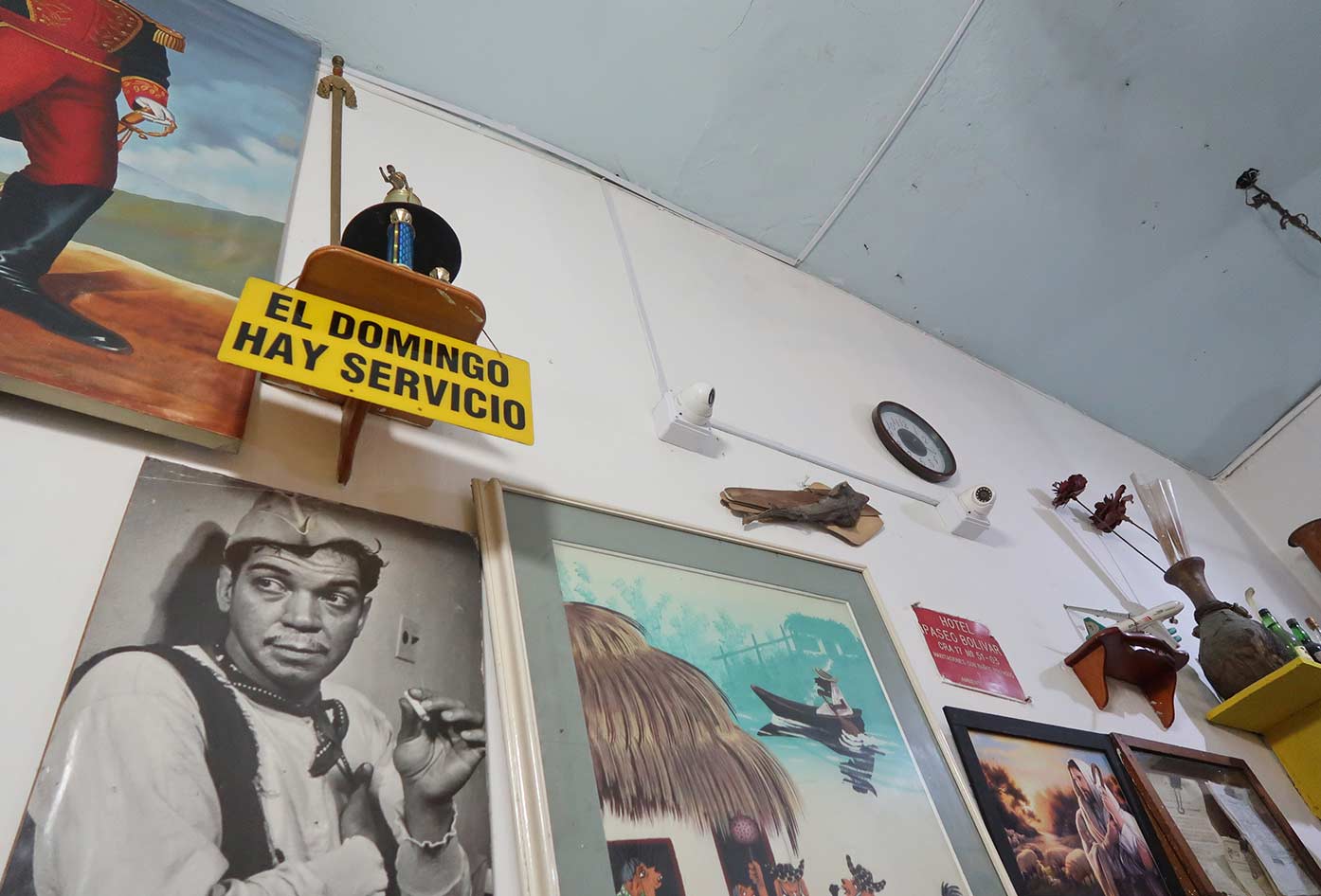 Average daily temperatures can range from 82-84°F, with highs of up to 88°F and lows of down to 78°F.
The rainfall is usually heavier here during the days, and within each month you can expect an overall 5-6 inches throughout.
If heading in September, then be sure to get involved in the Cartagena La Habana Son Cultural Festival.
Held annually, this event celebrates the connection between this city and the Cuban capital, and is matched with an explosion of color, street dancing and sizzling tempos.
There'll also be traditional music and workshops to get involved with also. If you're planning a trip to Cuba in the future don't miss this.
November/December in Cartagena
Now we arrive at the end of the year.
The months of November and December see a slight drop in temperatures, and mark the gradual shift toward the dry season (although November will still be pretty wet).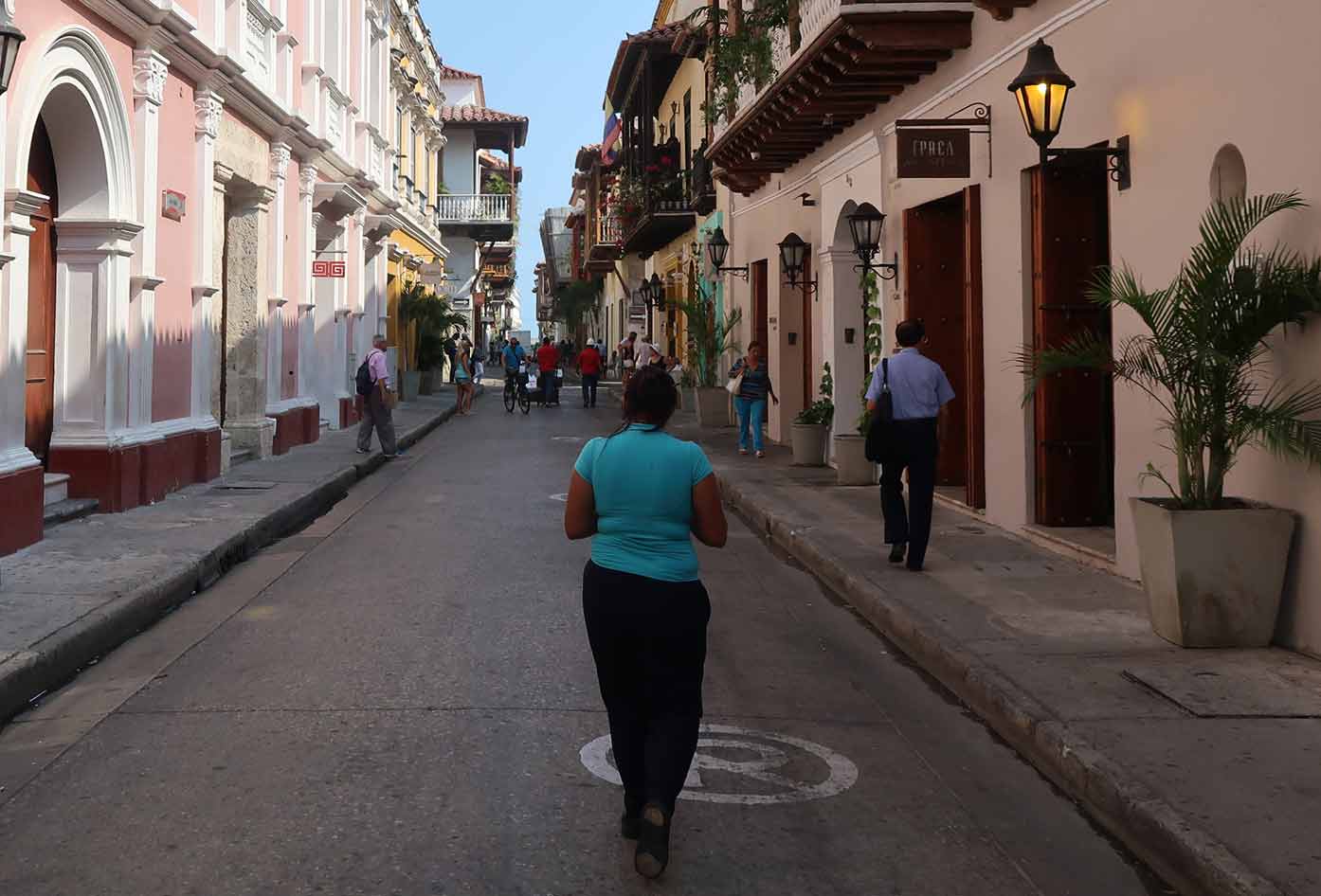 Average daily temperatures during these months range from between 80-82°F, with highs of up to 87°F and lows of down to 77°F.
Rainfall in November is still somewhat heavy, with between 4-5 inches falling throughout.
In December, this drops sharply down to 0.5 inches, marking the long awaited start of the dry season.
When it comes to events, these months don't disappoint.
In true Latin American style (and most especially Colombian), here you'll be able to see the Colombian National Beauty Contest which is celebrated in late November.
Along with some of the world's most beautiful women, here there'll also be many parades and performances too to get involved with.
Christmas and New Years will also be filled with festivities, so be sure to head to the neighborhood of Getsemani to get involved in the very best fiestas of Cartagena.
Cheapest Time to Visit Cartagena
Quick answer: August until November are the overall cheapest months for a visit to Cartagena.
Because these months are during the wet season, they can put most travelers off who prefer the drier Christmas and Spring seasons.
However from August until November there is a big drop in hotel and flight prices, making it a much cheaper time for a visit.
If you don't mind a few rains here and there (trust us, they're not THAT bad), then this a great time to visit and to also save too.
Got Travel Insurance for Colombia?

Designed by travelers, for travelers, World Nomads covers more than 150 adventure sports and activities so you can explore your boundaries.
Best Time to Visit Cartagena
This coastal Colombian city is popular due to its beaches and authenticity found on pretty much every street corner.
And as you've seen, it also has some pretty spectacular events and festivals on throughout the year too.
In this guide I've covered what the weather is like in each month in Cartagena, including the best events on during the year too.
I've also covered the cheapest time to visit, as well as the overall best, recommended month for a stay in Cartagena.
Will you be visiting Cartagena soon? See this guide on staying safe in Cartagena so you can get an idea of what to expect before you get here.
📌 Like this article? Pin it…
Did this guide help you decide the best time to go to Cartagena?
💬 Leave a positive comment or lets start a conversation below!
---
"Dear friend! Some links in this post contain affiliate links. Meaning, if you click through and make a purchase, book a hostel or sign up for a tour, I may earn a small commission at no additional cost to you. Your support means a lot and helps me to keep traveling and maintaining the quality of this site for you."