In this post, we'll look at the best time to hike in Peru.
Peru is one of the most fascinating countries to visit in Latin America. With snow-capped peaks, scorching deserts, humid jungle, and endless beaches to delve into, you'll have a hard time leaving.
And with such amazing landscapes to explore, this Andean nation rightfully ranks as one of the best in the continent to go hiking in.
Not only can you visit the must-do's like Machu Picchu, but there's also tonnes of opportunities for doing more off the beaten path hiking too.
Best time to Hike in Peru
In this guide, we'll explore 4 of the best hiking destinations in Peru, as well as the best time to visit this stunning nation.
I have written about some of the best places to visit in Peru already and this is designed for anyone who is thinking of going hiking in Peru.
So with this in mind, let's look at the following:
The Best Time to Travel to Peru
This diverse country is actually a lot bigger than most think and has many different regions with their own micro-climates.
For example, the jungle is almost always hot and rainy, whilst the sierra gets bitterly cold during the winter season.
Here I'll do my best to cover exactly what you need to know.
Best Time to visit Cusco (Hiking)
First up is the most popular destination of Cusco. Located in the Andes, this city has both a dry and wet season.
The wet season runs from December until April and is the most popular time to visit as it's the warmer time of year.
Average temperatures hover around 52°F, with highs of between 63-66°F and lows of 39°F. So it can be quite chilly at the best of times.
Rainfall during this period ranges from 100-150mm per month, with January being the wettest month in Cusco with 155mm of downpour.
The dry period on the other hand is drier, but colder too. Running from May until November, average daily temperatures range from 48-50°F, with similar highs of 64°F, however the more chilly lows of 27-34°F.
Rainfall is sparse with between 5-40mm of precipitation throughout each month. June and July are the driest months of the year with only 3-5mm of rain throughout each.
It's worth mentioning here (as we'll discuss later) that Huaraz, another popular hiking destination in Peru also located in the Andes, has similar temperatures yet slightly more rain.
Best Time to visit Lima (Hiking)
Another popular place to visit in Peru is Lima. The warmest time to visit is during the summer, which runs here from December until April.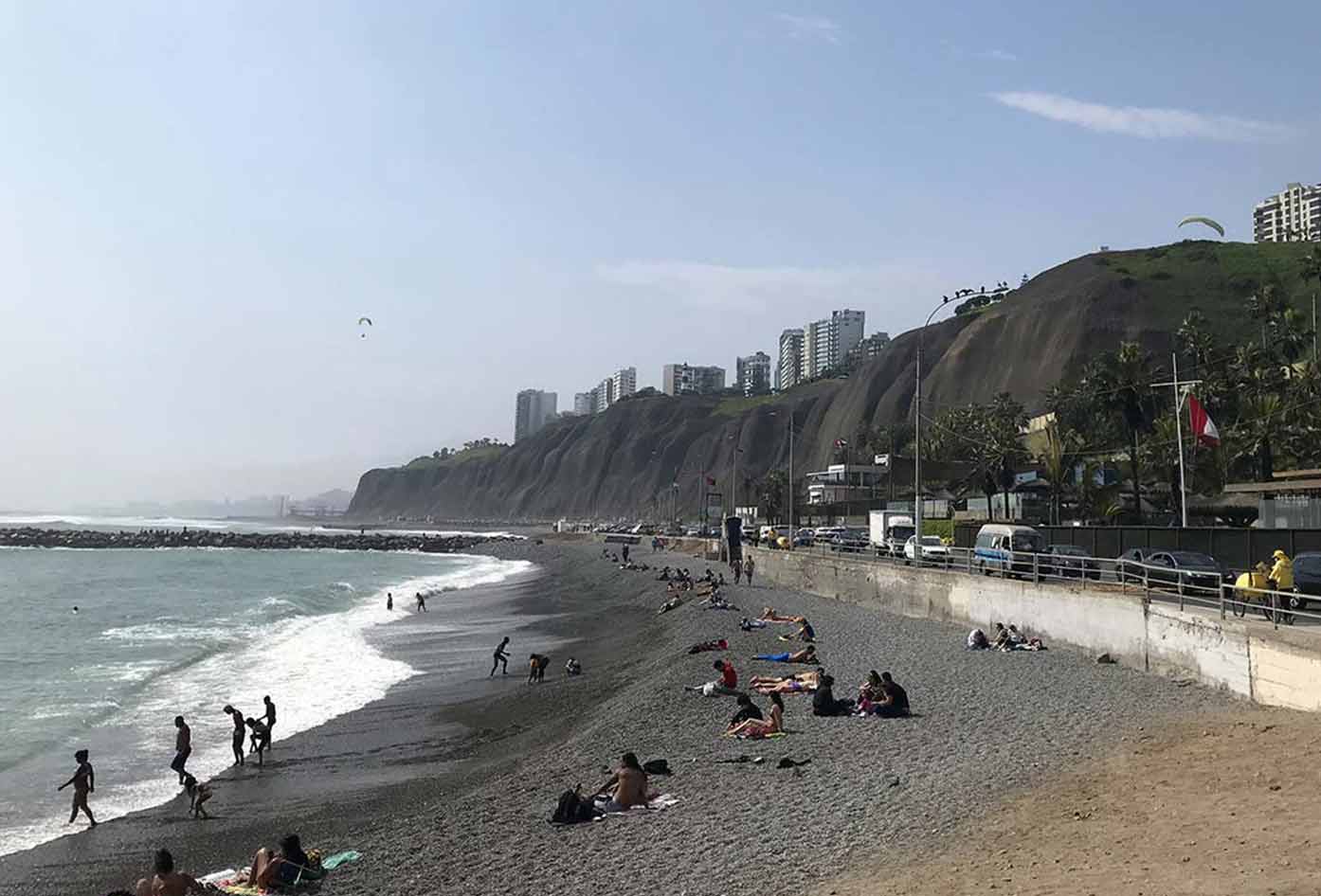 Average temperatures range from 72-75°F, with highs of up to 77-81°F and lows of around 67°F.
Whilst Lima is infamous for its near constant grey skies, during the summer these tend to give way to the more classic clear blue skies to enjoy at the beach.
Alternatively, the winter season is a lot colder, which is between May and November. Daily average temperatures sit between 59-63°F, with highs of 66-73°F and lows of 59-63°F.
Rainfall is virtually non-existent in Lima throughout the year, owing to its own micro-climate (which is due to being sandwiched between the Pacific Ocean and the Andes).
In any given month you can expect anything from 0-15mm of trickle, although historically it's been more likely during the late winter months of August and September.
Best Time to visit Chachapoyas (Hiking)
The small city of Chachapoyas, located in the Amazonas district in northern Peru. There some cultural private tours you can do here.
Also in the Sierra, Chachapoyas can also experience cold temperatures, although it's still a much deserved break from the chillier lows such as those found high up in the Andes.
Daily temperatures are quite consistent throughout the year, sitting at around 61-63°F, with highs of between 70-74°F and lows of between 48-52°F.
The hottest time to visit is September with highs of up to 74°F, and the coolest month is July with lows of down to 48°F.
Rainfall is at its heaviest between January and March, with around 60mm falling throughout each.
June until September is virtually bone-dry with a maximum of 10mm falling in each month, making this period a great time to hike around and explore the region.
4 of The Best Hiking Spots in Peru
Now, let's take a look at these 4 picks for cool places to hike in Peru.
After traveling to Peru and gaining lots of experience in each, you will get first-hand recommendations for what to do on each hiking trail.
Huaraz
Huaraz is the ultimate hiking destination in Peru. Full of snowy mountains and brightly-colored alpine lakes, it's one of the best for higher altitude climbs and stunning, serene panoramic views.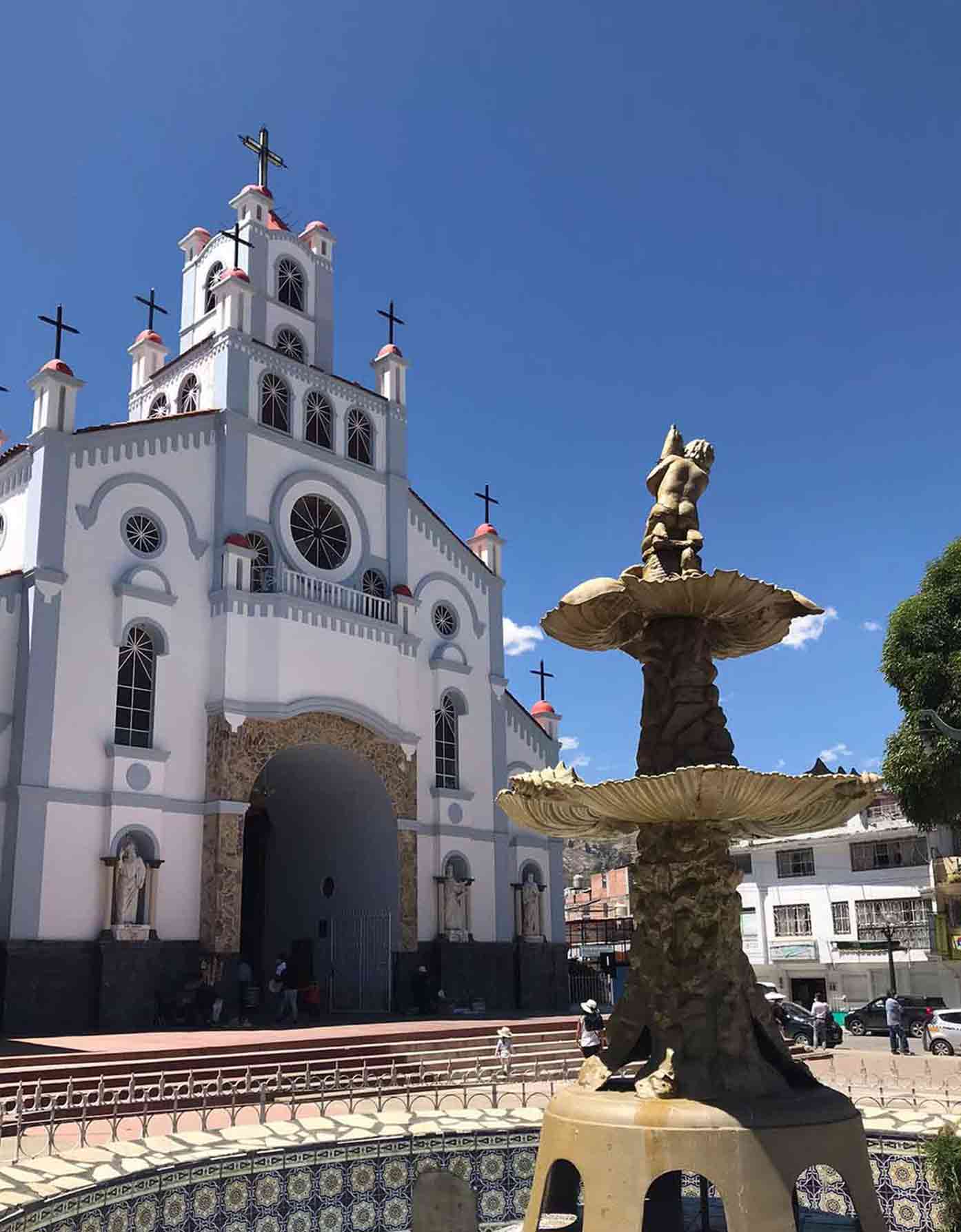 You can arrive to Huaraz from Lima by bus which takes around 6 hours. There are some cheap hostels that can support you whilst here.
Did you know that Lake Parón is one of the most popular places to hike in Peru? Make sure you plan this well to avoid disappointment.
💡Smart Travel Tip
Sitting at an altitude of 4150m, is a great first trip to take get your body acclimated to the higher elevations.
Most people do one of the many organized tours on offer to make things easier in terms of logistics.
After arriving by bus, you'll see the crystal-blue lake in all its glory, and can hike for around 45 minutes up to the mirador for the best views.
Another top hike in Huaraz is Nevado Mateo, especially for those who want a demanding experience with some incredible views at the end.
Located in the Cordillera Blanca, Mateo is located at an altitude of 5150m. An organized tour is required, due to difficulties in the terrain as well as rapid changes in the climate which affect climbing conditions.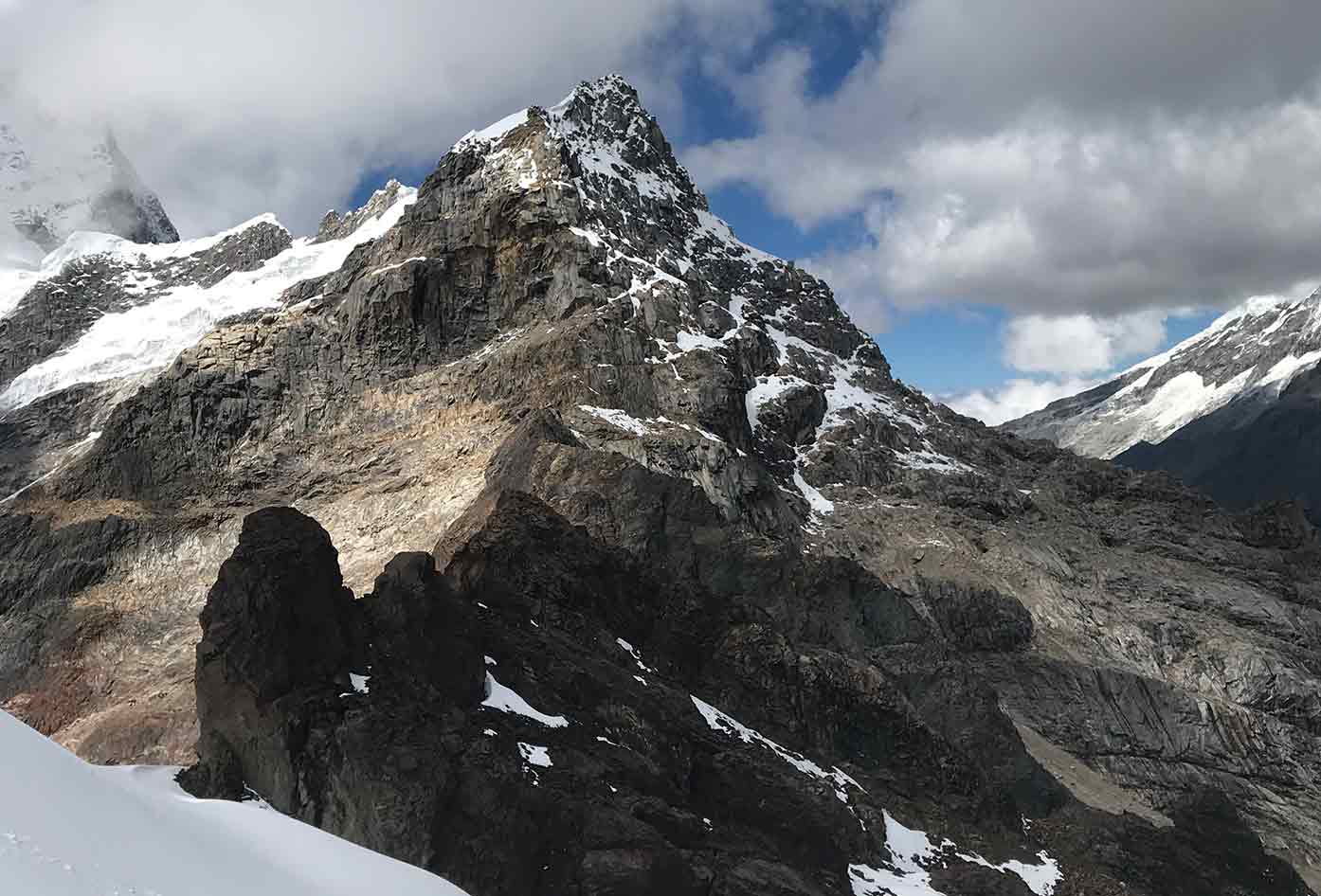 Once you arrive at the start of the route, you'll then ascend up rocky boulders using ropes, then weave your way between impressive, towering mountains.
Lastly, you'll reach the snow-line, and hike up the remaining portion until you reach the peak, where you'll get your best photos.
You'll be greeted with amazing views of glacial lakes, imposing mountains, and a mist that makes you feel you're on top of the world!
Marachuasi
Marcahuasi is an extremely underrated destination to visit in Peru, however is a must with its beautifully jagged-shaped mountain peaks and classic of the beaten path vibes.
Located in the Huarochirí province, which is close to Lima, to get here you'll first need to take a colectivo (shared minivan) from Lima to Chosica, and then a bus to the mountain town of San Pedro de Casta.
💡Smart Travel Tip
This small town is good to gather any needed supplies before starting the hike up. You'll first pass by small farms and then up the winding path through the mountains.
It will take between 2-4 hours depending on your physical capability, and also to how your body reacts to the higher altitudes (Marcahuasi is located at around 4000m).
At the top of the path, you'll reach a large campsite. I recommend staying here for the night (although you will need to bring your own tent with you). See this list of waterproof travel tents for ideas.
Another half an hour of hiking upwards and you'll reach the peak, where you'll see an otherworldly dome landscape of white rocks and mountains that looks like something out of a sci-fi film.
You'll also see the infamous sharp, jagged rocks, as well as some impressive views over the horizon. Head up during sunrise or sunset for some truly unforgettable views.
Chachapoyas
Chachapoyas is another lesser-trodden destination by travelers who make their way to Peru.
Here you'll find a completely different kind of scenery to the classic mountain landscapes that are often conjured up when thinking of Peru.
Chachapoyas is located close to the steaming jungle, with some really impressive waterfalls waiting to be explored!
This is one of the most adventurous places to visit in Peru. To get to Chachapoyas, you'll need to fly into Jaén or Tarapoto and then take an overnight bus.
Or alternatively, take buses up from Lima to Chiclayo (which takes 9 hours: see Moviltours), and then catch another bus to reach this city.
One of the best yet least known hikes to do here is to Yumbilla Falls. Standing at an impressive 895m, Yumbilla is actually the 5th largest waterfall in the world.
However, since it's only recently been discovered, hardly any are making the trip here which makes it best to go now rather than later!
💡Smart Travel Tip
First, take a bus to Pedro Ruiz, and then a moto-taxi up to the remote village of Cuispes (taking around 3 hours in total from Chachapoyas).
After paying a small entrance fee to enter the National park, you'll then start your trek from the end of the road and into the jungle.
Along the way, you'll pass by small waterfalls, jungle huts as well as impressive mirador views of the sierra.
After around 45 mins of trekking, you'll reach the Cataratas, where you can view two unique cascades – one from above for an epic panoramic view, and the other crashing down right next to you from above.
Cusco
Last but not least we have the popular destination hub of Cusco. Known for its incredible location in the Andes, most come here to then jump off and visit nearby Machu Picchu.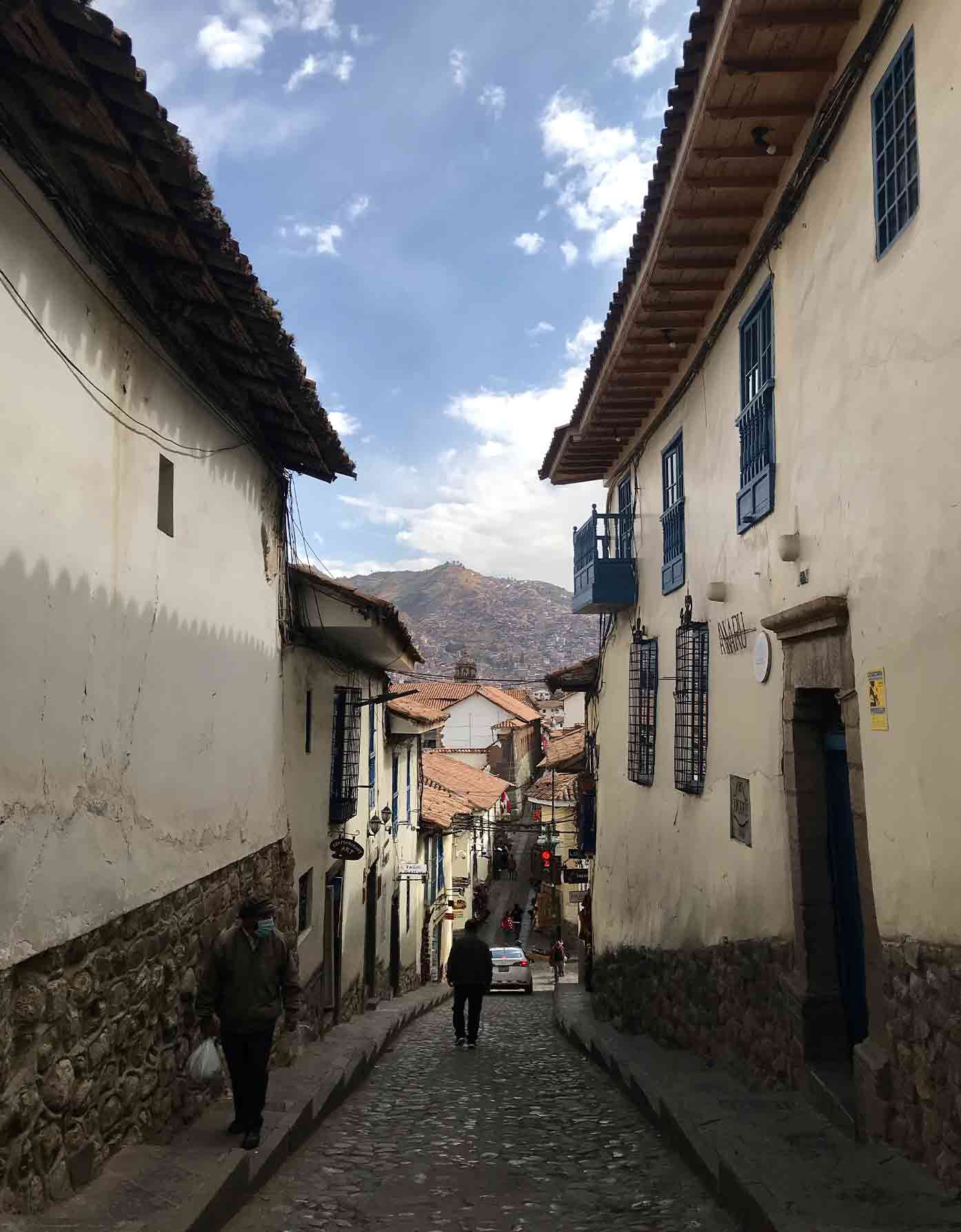 However there's tonnes more to do here in this region, and you could easily spend weeks hiking in around this gem.
To get to Cusco, you can either fly from Lima in around 2 hours or take the grueling 22-hour bus through the winding mountain roads.
Whilst there are many great hikes to choose from, we would recommend a hiking trip to the Ausangate National Park.
Located at an altitude of around 4000m, here you'll be able to visit as many as seven brightly colored lakes as well as take in some really stunning backdrops of the snow-capped Andean mountains.
You'll need to get to the national park, which can be done with a tour from Cusco, or driving up to the visitor center if going independently.
From here, the hiking circuit weaves in a circle, which takes around 4/5 hours to complete.
💡Smart Travel Tip
Due to the altitude, it's recommended to first acclimatize in Cusco and to also take altitude sickness medications to prevent any problems.
Some of the best things to see along the circuit include a bright red lake as well as the classic deep-blue lake that most come here to explore.
Travel Insurance for Peru
I always recommend backpackers and travelers (no matter who you are) use World Nomads Insurance for fully comprehensive cover.

If you are due to travel soon, you can get a Get A Free Quote by clicking the link or the image above and filling out your details – that way you'll get instant cover from the exact date that you choose.
On many occasions World Nomads has provided me with reliable insurance cover for travel in Latin America and the rest of the world.
Best time to Hike in Peru
And that's all for our guide to the best time to travel to Peru.
Peru continues to rank as one of the most popular to visit in Latin America. With its unique culture, stunning national parks, and diverse regions, it's easy to see why many keep coming back for more.
In this guide, we've explored the best time to travel to Peru, which includes the varied regions that are some of the most popular to visit.
We've also covered 4 of the most popular areas for hiking, including what you can see and how to get there all by yourself.
See this guide on the best places to visit in Peru for more travel inspiration that does not require so much hiking.
📌 Like this article? Pin it…
Did this help you discover the best time to hike in Peru for you?
💬 Leave a nice comment or let's start a conversation below!
---
"Dear friend! Some links in this post contain affiliate links. Meaning, if you click through and make a purchase, book a hostel or sign up for a tour, I may earn a small commission at no additional cost to you. Your support means a lot and helps me to keep traveling and maintaining the quality of this site for you."