What are the best Spanish podcasts online today?
No matter what type of learner you are Spanish podcasts are great tools for language learners.
Podcasts allow you to practice your listening comprehension skills as well as expose you to natives, which helps you learn proper pronunciation, grammar use, and vocabulary.
The trouble is, though, not all podcasts are created equal!
Best Spanish Podcasts
There are plenty of Spanish podcasts to choose from, so it can be difficult to narrow down the options and find something you like.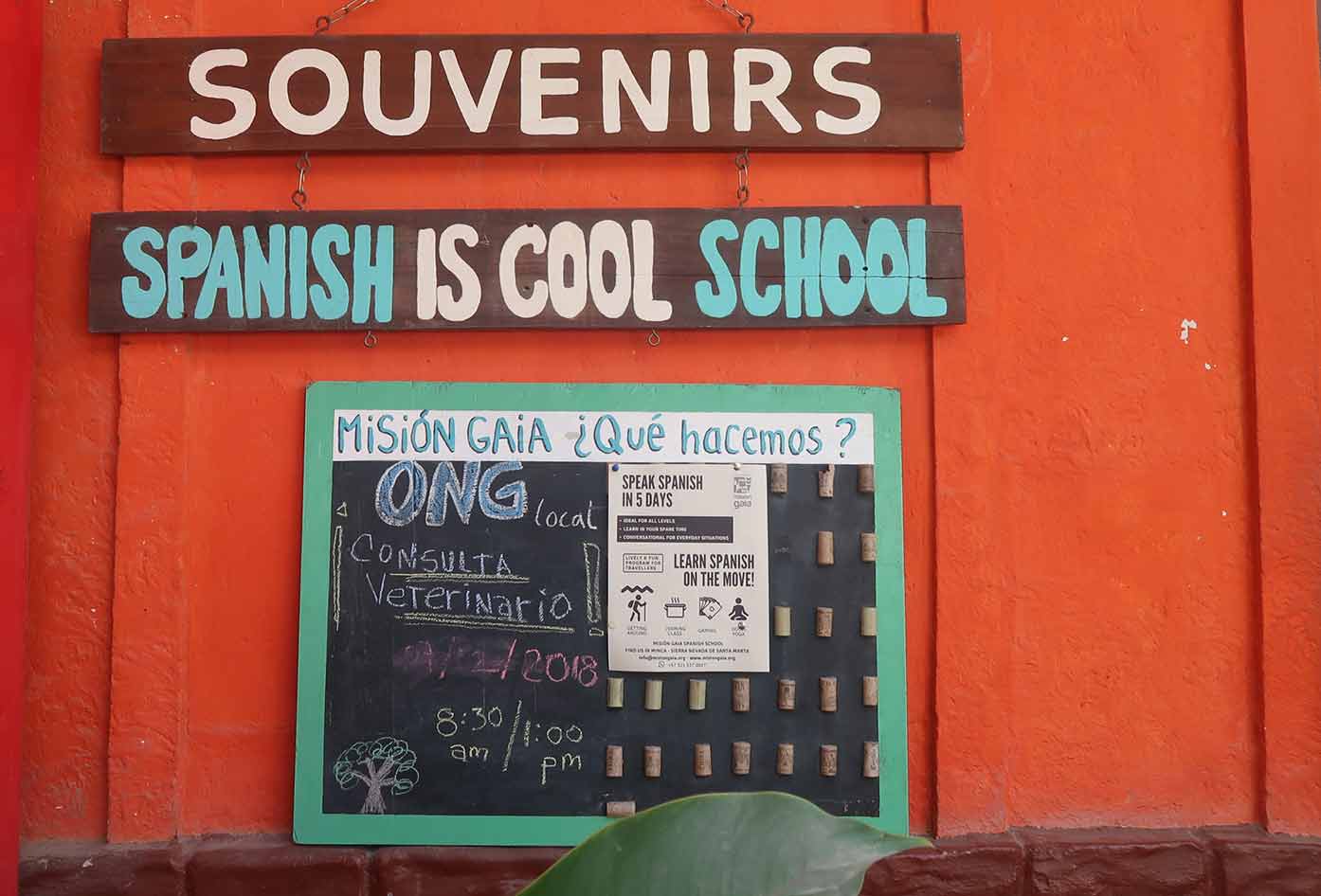 But don't worry, I have created a list with the best Spanish podcasts out there so you can start enjoying them today!
Are Podcasts Good for Learning Languages?
Podcasts are undoubtedly great tools for learning languages and they allow you to take a break from more traditional methods.
Here are some of the reasons why podcasts are so great for Spanish learning and retention:
1. Podcasts allow learners to improve their listening skills tremendously, which are essential to fluency. They force you to pay attention because it's audio-only, so you learn a lot about pronunciation and the nuance of language.
2. Another great thing about podcasts is they expose you to so much new vocabulary, it's amazing. Listening to Spanish podcasts regularly will increase your vocabulary and even teach you more about slang, which is very important.
3. Listening to podcasts will also provide a window into the culture behind the language. You'll learn a lot about how they see the world and how they approach different topics, which will make you more aware of cultural differences.
If you prefer to learn from reading Spanish books or watching movies you have many options to look at on this blog.
However, I recommend you take a good look at all the methods if you're serious about learning Spanish.
Learning Spanish from Podcasts
In a recent post I wrote about becoming fluent in Spanish I mentioned that podcasts are a great way to learn. Especially for auditory learners so yes, you can indeed learn Spanish by listening to podcasts.
Your listening skills will bloom, but you'll also grow your vocabulary!
With the selection of Podcasts below, you'll also discover slang and idioms and learn a ton about grammar use.
One of my favorite aspects is the cultural insights you get! You likely find topics that interest you if you choose the podcast well.
Some of these insights can help you deal with culture shock symptoms and other issues you may deal with when traveling to Spanish-speaking countries in Latin America.
Podcasts are effective for many aspects of language learning, including conversational fluency.
Learning Spanish challenges
However, there are some challenges to learning Spanish with podcasts. The main challenge is that they don't allow you to practice your pronunciation.
So, even though you're exposed to the proper pronunciation, you won't be able to practice speaking with a partner and there's no feedback, which means no one is there to correct your mistakes.
Even so, podcasts are valuable learning tools that will help you sharpen many of your skills, you just have to make sure you make up for your speaking skills and practice them.
Please note: the majority of these learn Spanish podcasts that I have listed below, focus on Latin American Spanish which is the Spanish I chose to focus on at the beginning of my learning journey in 2014.
Best Spanish Podcasts
Podcasts offer great benefits for Spanish learners and it's a powerful learning tool provided that you use it right.
Now that we understand how helpful podcasts can be, here's a list of the best Spanish podcasts to help you get started!
Spanish Podcasts For Beginners
We'll start this curated list by looking at podcasts that are aimed at the absolute beginner level.
So if you've very little to no knowledge of Spanish you can get started with these right away.
Features:
1. Level: Beginner.
2. Accent: Colombian, Mexican, Peruvian.
3. Transcripts: *Yes!
The Charlas Hispanas podcast for beginners who want to learn Spanish with short and fun podcasts, from Monday to Friday.
The hosts consist of Spanish teachers from Colombia, Mexico, and Peru, so you'll be exposed to three different accents and cultures.
They center their episodes around a variety of topics, they read the news, provide tips, exercises, and more, not to mention they'll teach you slang, expressions, and grammar.
Overall, this is a great Spanish podcast to get you started.
*Transcripts are available along with exercises and additional information for Premium subscribers.
Features:
1. Level: Beginner.
2. Accent: Colombian.
3. Transcripts: Not available.
The Beginner Spanish with Spanish Obsessed podcast is hosted by Liz and Rob, a couple who enjoy teaching Spanish together.
Colombia has been the best place to learn Spanish for me so far. Liz is Colombian and Rob is English, so they make a great team.
Liz provides the perspective of a native Spanish speaker, while Rob provides the perspective of a Spanish learner.
They go through grammar, vocabulary, common phrases, and pronunciation, so it's a great podcast for beginners. The episodes are short and sweet, and they're available weekly.
They also have a website, where they provide Spanish courses for all levels and a variety of resources.
Features:
1. Level: Beginner and intermediate.
2. Accent: Latin American.
3. Transcripts: Not available.
The Language Transfer podcast is the first one on this list that's not in Spanish but in English.
However, it's still helpful for Spanish learners because they break down vocabulary and grammar in a way that's easy to understand.
Perfect for beginners or people who already have knowledge of Spanish from Latin speaking countries and want to improve.
The episodes are short and they're very educational when it comes to vocabulary because they focus on the origin of words, their usage, how to combine them, and more. Overall, it's a great resource!
1. Level: Beginner, intermediate + advanced.
2. Accent: Latin American.
3. Transcripts: No.
El oso latino habla español is a great podcast for Spanish learners who want to strengthen their skills and improve their Spanish level.
The episodes are on the long side, going from 30 to 50 minutes on average, and they focus on interviews, conversations, stories, and even songs.
The episodes are not only enjoyable, but they also expose learners to a ton of vocabulary and grammar that's easy to digest.
They also expose you to new songs in Spanish, which is always good for your listening skills, not to mention music is a great mood booster.
Podcasts in Spanish for Intermediate Speakers
So, what happens when you get to that stage in your Spanish learning journey when you feel you can understand most basic Spanish conversation words and phrases?
Then it may be time to search for some intermediate-level resources!
Below I have listed a selection of Spanish podcasts which I feel are more suited to intermediate and advanced Spanish learners.
Features:
1. Level: Intermediate and advanced.
2. Accent: Mexican.
3. Transcripts: *Yes.
No Hay Tos is a Mexican Spanish podcast that will expose you to the accent in a fun way.
The podcast is centered on helping Spanish learners with their listening skills and they do that by having real conversations between native speakers at a normal speed.
With many tips for learning Spanish faster their episodes last from 20 to 30 minutes. They talk about a variety of things, including Mexican culture, grammar, Mexican expressions, and more.
The hosts are fun and engaging, and they're great at making conversation educational.
*Transcripts are available on their Patreon page, subscription required.
Features:
1. Level: Intermediate and advanced.
2. Accent: Mexican.
3. Transcripts: No.
Doorway to Mexico is a great podcast for intermediate and advanced Spanish learners who want to improve their skills.
In Season 1, which is the first 22 episodes, you'll accompany Spanish teacher Paulina and her real-life students as they travel through Mexico and explore the culture and the language.
In season 2, they're no longer traveling around the country, but they interact with friends and work colleagues from their neighborhoods.
The podcast is challenging thanks to its rich vocabulary and colloquial expressions, which is why it will help you sharpen your conversational skills.
Features:
1. Level: Intermediate and advanced.
2. Accent: Colombian.
3. Transcripts: Not available.
If you want to learn to speak Spanish like a true native, Español en 3000 will help you do that if Colombian Spanish is your focus.
Their episodes consist of conversations among natives and they go through a variety of topics that will provide a ton of insight into their culture.
They've recorded episodes on the streets, in cafes, bars, local homes, universities, and more. All in Medellin, Colombia, so you'll get a taste of what it's like to be there.
Features:
1. Level: Intermediate and advanced.
2. Accent: Latin American.
3. Transcripts: Not available.
El Español de América is a great podcast for Spanish learners who want to learn more about history, culture, and the Spanish language.
The host Eva Bravo speaks in Spanish and about the Spanish language in episodes that are up to 30 minutes long.
Native speakers and learners enjoy this podcast equally because the topics are very interesting.
The host speaks calmly and her pronunciation is clear, so learners won't have an issue keeping up with her.
Features:
1. Level: Intermediate and advanced.
2. Accent: Mexican.
3. Transcripts: *Yes
How to Spanish is a great podcast for intermediate and advanced students who want to learn more about Mexican traditions and culture thus becoming more familiar with the accent.
If you're looking for an immersive learning experience, this is it! The episodes are very interesting because they explore a variety of topics, including history, culture, current events, music, and more.
They also do storytime, interviews with native speakers, and they discuss idiomatic expressions, among other things. Overall, it's a complete experience!
*Interactive transcripts and vocabulary guides are available for download with each episode.
Best Spanish Podcasts
Spanish Podcasts are powerful tools and they will help you improve your Spanish fluency tremendously.
Like many of the best Spanish books you'll find podcasts are available for all levels of expertise and that they are very enjoyable.
On this list, you'll find podcasts that are more focused on vocabulary and grammar lessons!
You'll also find options that explore language simply by having educational conversations about a variety of topics, which are fun!
See more helpful resources and beginner tips for learning Spanish right here on this blog for your own learning inspiration.
📌 Like this article? Pin it…
Did you manage to find the right podcast in Spanish for you?
💬 Leave a comment below or let's start a meaningful conversation…
---
"Dear friend! Some links in this post contain affiliate links. Meaning, if you click through and make a purchase, book a hostel or sign up for a tour, I may earn a small commission at no additional cost to you. Your support means a lot and helps me to keep traveling and maintaining the quality of this site for you."