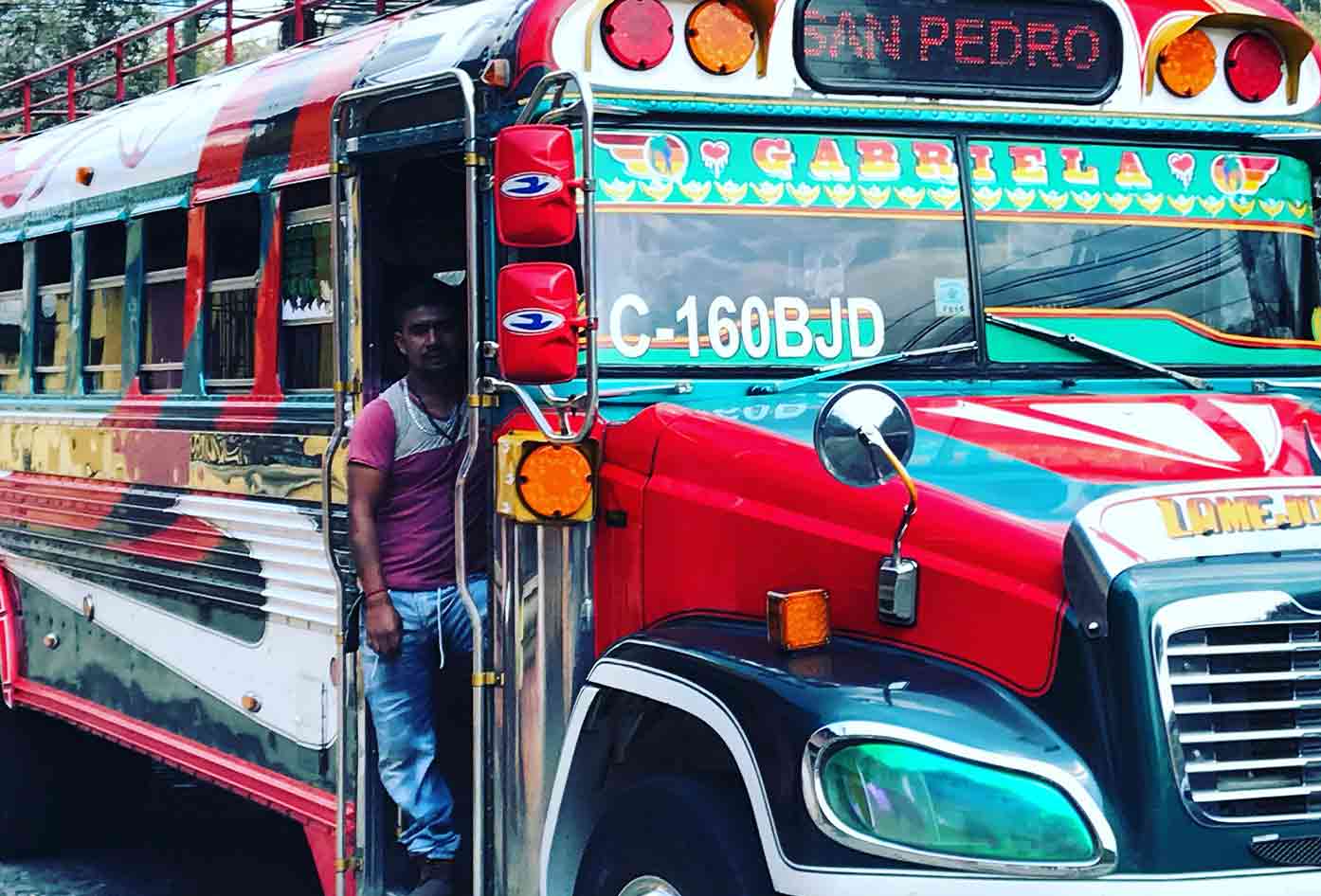 Where are all the best places to learn Spanish abroad?
As you may well know, one of the best ways to learn Spanish is to immerse yourself completely in the language and the culture.
Traveling is a great way to do that and today we're going to discuss the best places to learn Spanish abroad.
Is travel currently an option available to you?
Going to a Spanish-speaking country and spending time there will challenge you in many ways and you'll learn a lot quicker.
Every experience is a learning experience; that's what's great about it!
Places to Learn Spanish Abroad
When it comes to traveling abroad to master Spanish, Latin America offers some of the best options. This is why this informative article will focus on this beautiful region of the world.
Why Learn Spanish Abroad?
There are many reasons I recommend going to Latin America to learn Spanish, but here are the top three:
It's Cost-Effective. If you're on a super tight budget a Latin American country is the best option.
Spanish Lessons Are Inexpensive. Spanish lessons in Latin America are the cheapest and you'll have so many options!
Great Cultural Experiences. Every country has a rich culture and you'll have an amazing time experiencing it firsthand.
So with those in mind, are you convinced? If you want to find more reasons to study Spanish abroad in Latin America keep reading…
What's the Best Country to Learn Spanish?
In our humble opinion, two specific countries in Latin America are the very top options every Spanish learner should consider.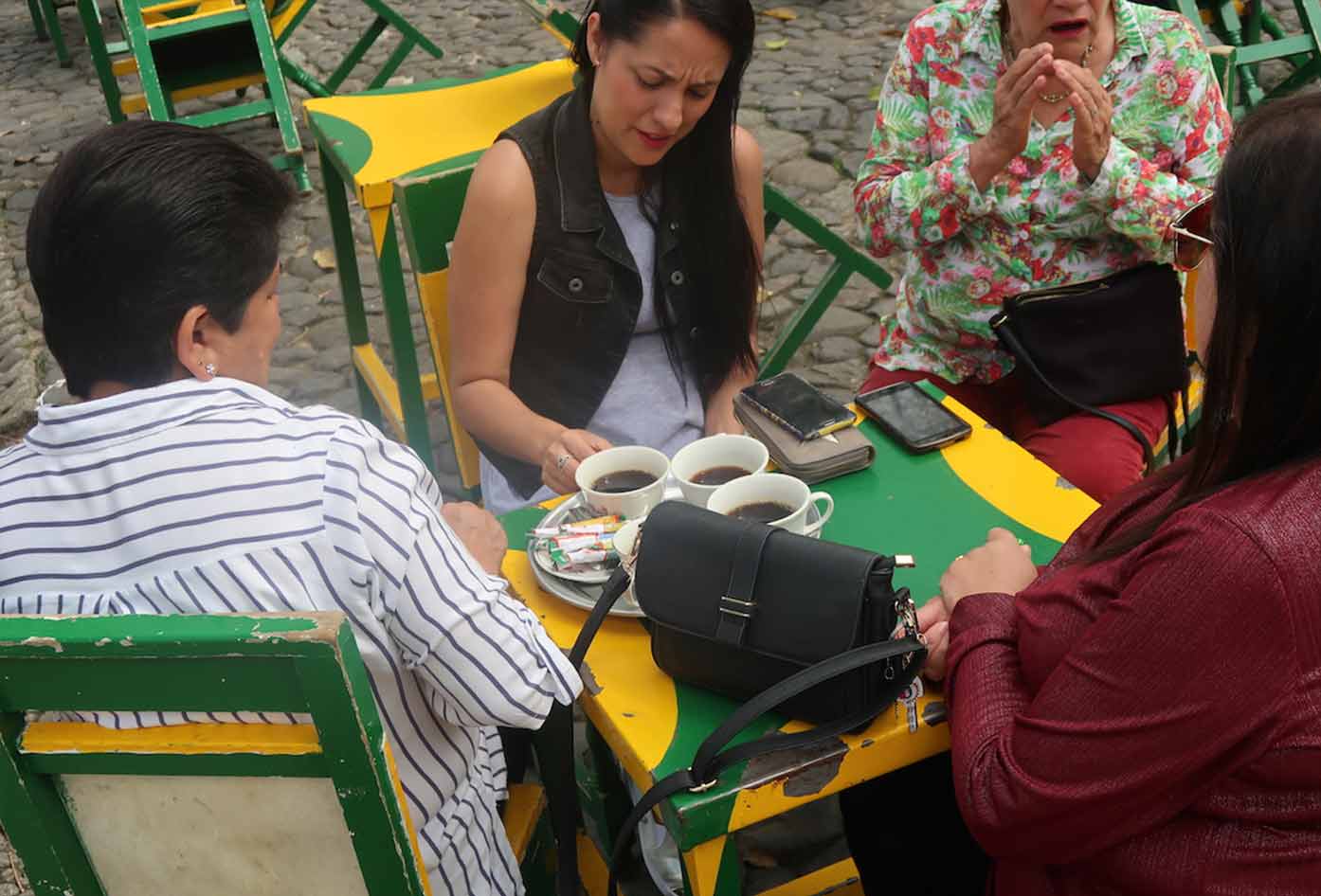 The first one is Colombia in South America. Colombia is easily one of the best destinations for Spanish learners.
This is not only because the Colombian Spanish accent, in general, is very clean (depending on which part of the country you're in).
But, you also find that the people have a clear pronunciation, making it easier for beginners to pick things up.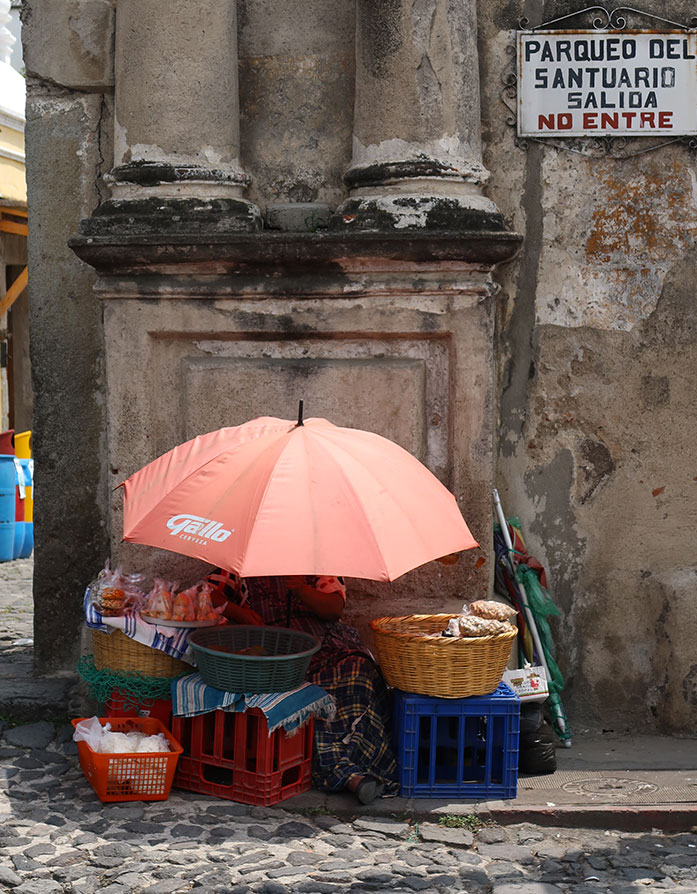 The second one is Guatemala in Central America. Guatemala is another great option because the accent is tame.
Guatemalans are known for speaking slowly, and they're not heavy on slang, which allows students to have an easier time with learning.
You find that I've added both of these AMAZING locations to my list of cheap Spanish speaking countries which you should definitely check out if still planning your trip or undecided on exactly where to start.
Best Places to Learn Spanish
There are plenty of places to learn Spanish in Latin America, each one with its own charms and advantages. Here's a list of the best ones!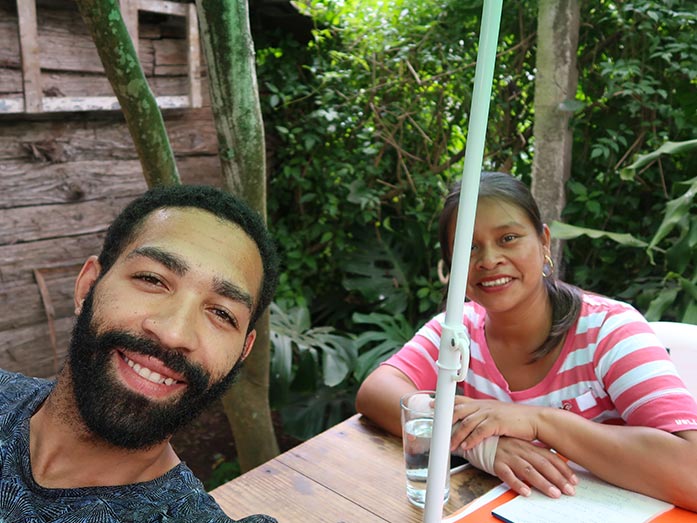 1. Antigua, Guatemala
Antigua is a charming colonial town in the Guatemalan highlands and it's not only full of adventures, but you'll also find a variety of Spanish schools and there's also fast internet.
Besides the Spanish lessons and speedy internet, you can engage in many unforgettable extracurricular activities.
Some things to do in Antigua include hiking the Volcán Pacaya, tasting Mayan chocolate, and visiting the Choco Museum.
Why not visit the Mercado, learn how to dance salsa learn some Guatemalan cooking? There's so much more!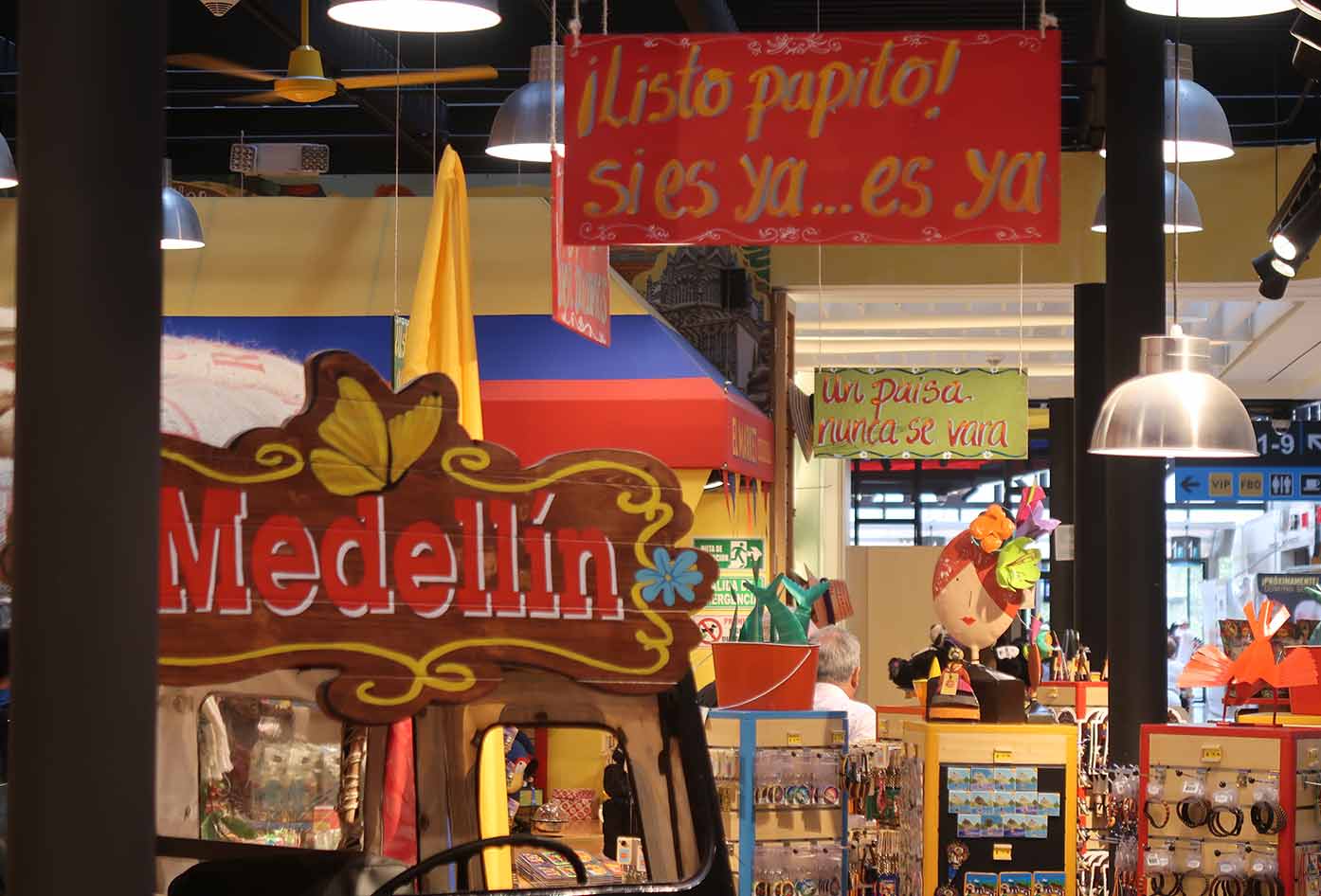 2. Medellin, Colombia
Colombian Spanish spoken by the Paisas is super clear and Medellin is one of the best places to study Spanish.
Nonetheless, it will challenge you and allow you to develop your skills exponentially. Not to mention Spanish lessons are widely available and they're affordable.
Medellin is also very cosmopolitan, there are many accommodation options, the weather is always nice and sunny, the city sights are incredible, and the nightlife is super active.
Overall, the city has lots to offer! This list of things to do in Medellin ensures you'll find something that you enjoy doing while studying.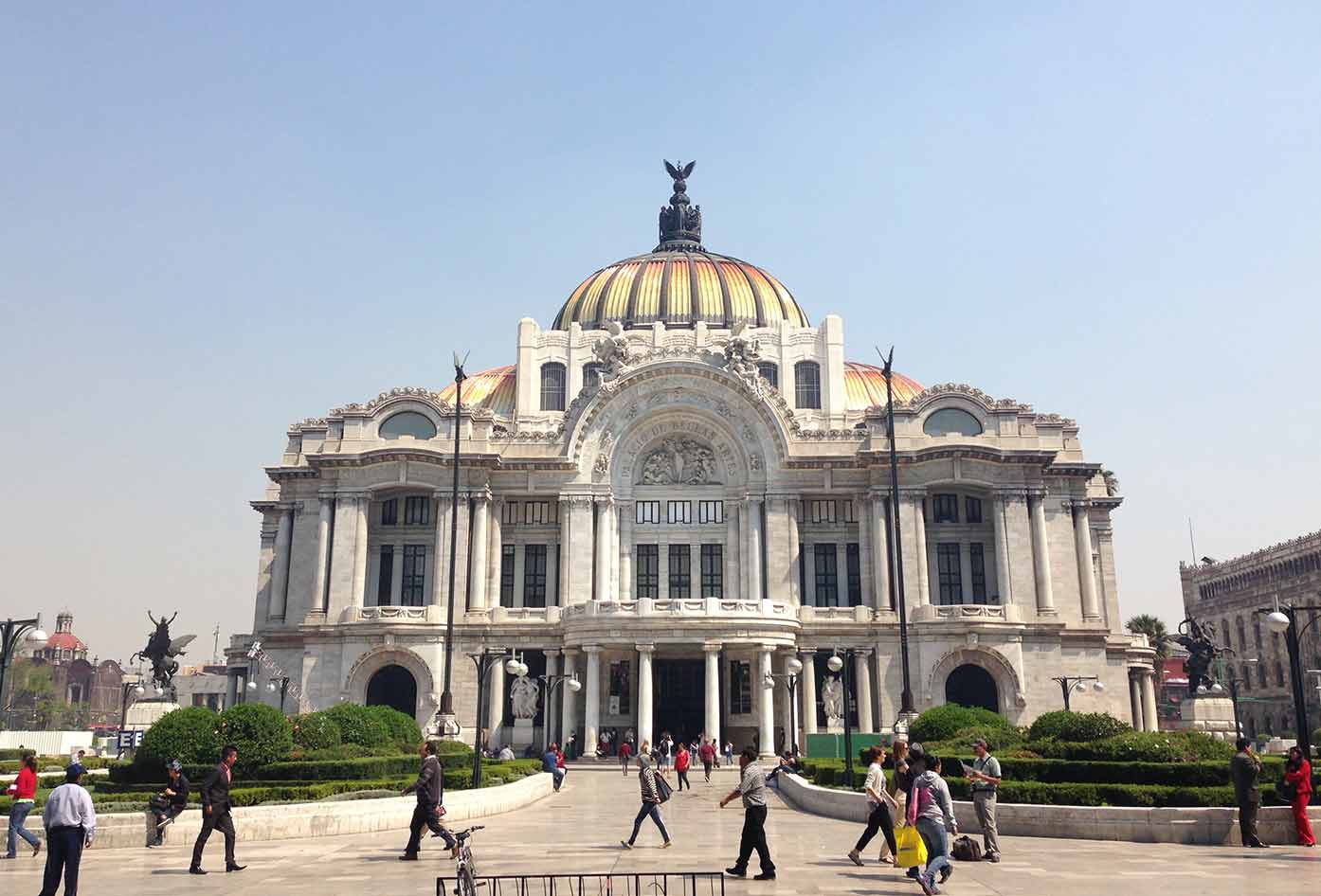 3. Mexico City, Mexico
Mexico is bursting with Spanish language schools and the cost of Spanish lessons is among the lowest in Latin America, so many Spanish students choose this country as their destination.
Not only will you be able to tune your ears and get up to speed with some Mexican slang words here, you'll quickly learn that Mexico City is popular because it's a truly magical place with tons to offer.
Mexico City is the cradle of Mexican civilization, so you'll have a rich cultural experience, and people are super welcoming.
See my Mexico City travel blog to get insights on how to spend your precious study time in one of Latin America's greatest cities.
Language schools are not difficult to find in the city and it's also has a wide variety of monuments and interesting places to visit.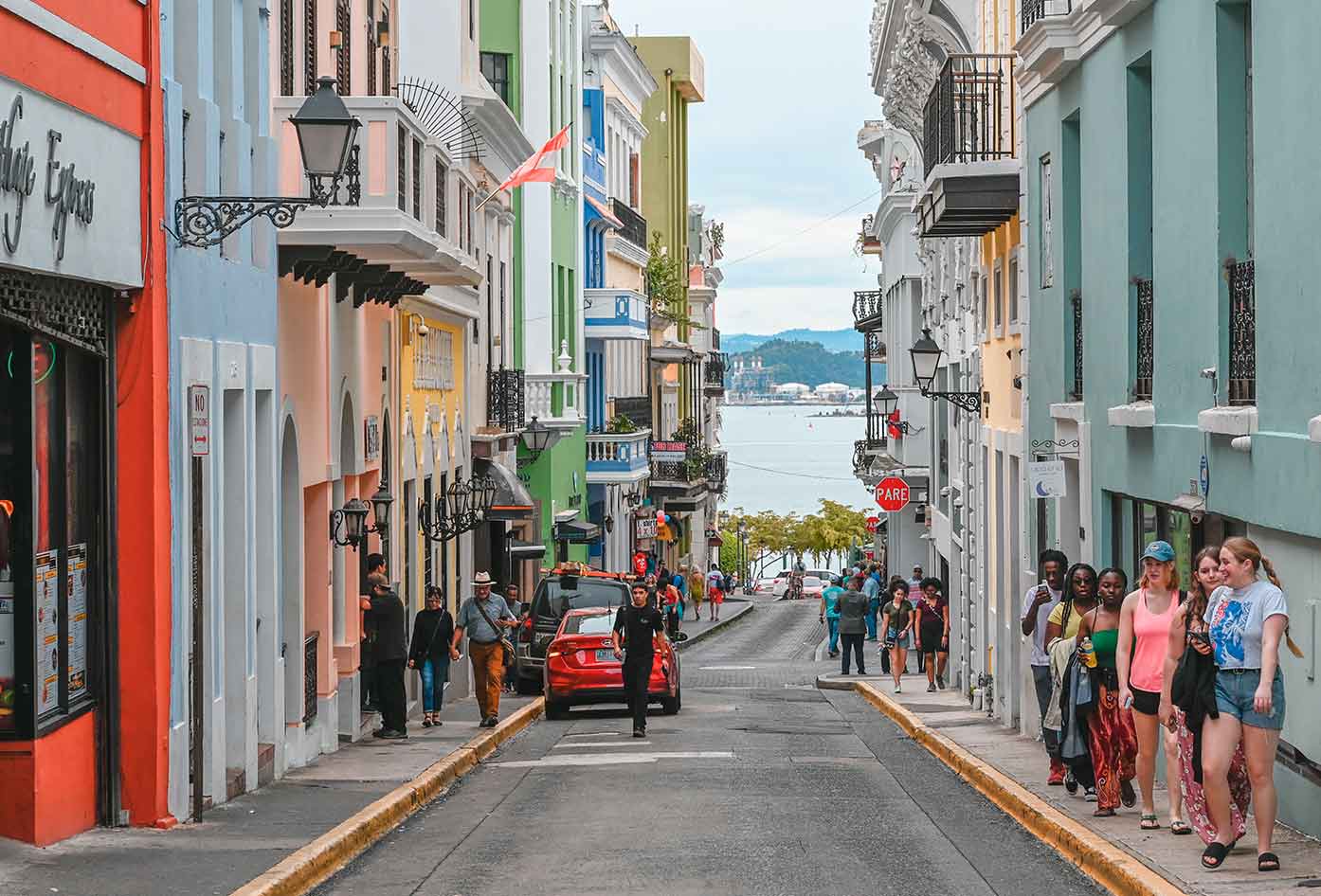 4. Puerto Rico
San Juan is a gorgeous city, so it's definitely worth exploring. You'll have many Spanish language schools to choose from!
Most schools are affordable for people backpacking Puerto Rico on a budget. When it comes to having fun, the city has plenty of options!
You'll get to try out many outdoor activities, visit historic sites such as the Old San Juan neighborhood, the Castillo San Felipe del Morro, the San Juan National Historic Sites, and other amazing places.
5. Havana, Cuba
Havana, Cuba is a great place to learn Spanish because it's an easy, inexpensive, and very exciting place.
Try planning a trip to Cuba now , the teachers are well-educated, the courses are cheap, and you get to enjoy the backdrop of this amazing city at the same time, so it makes for an unforgettable experience.
You can explore Old Havana, drink and dance with the locals along the Malecón, you'll visit Plaza Vieja, the Museum of Fine Arts, the Museum of the Revolution, enjoy the beautiful beaches, and more.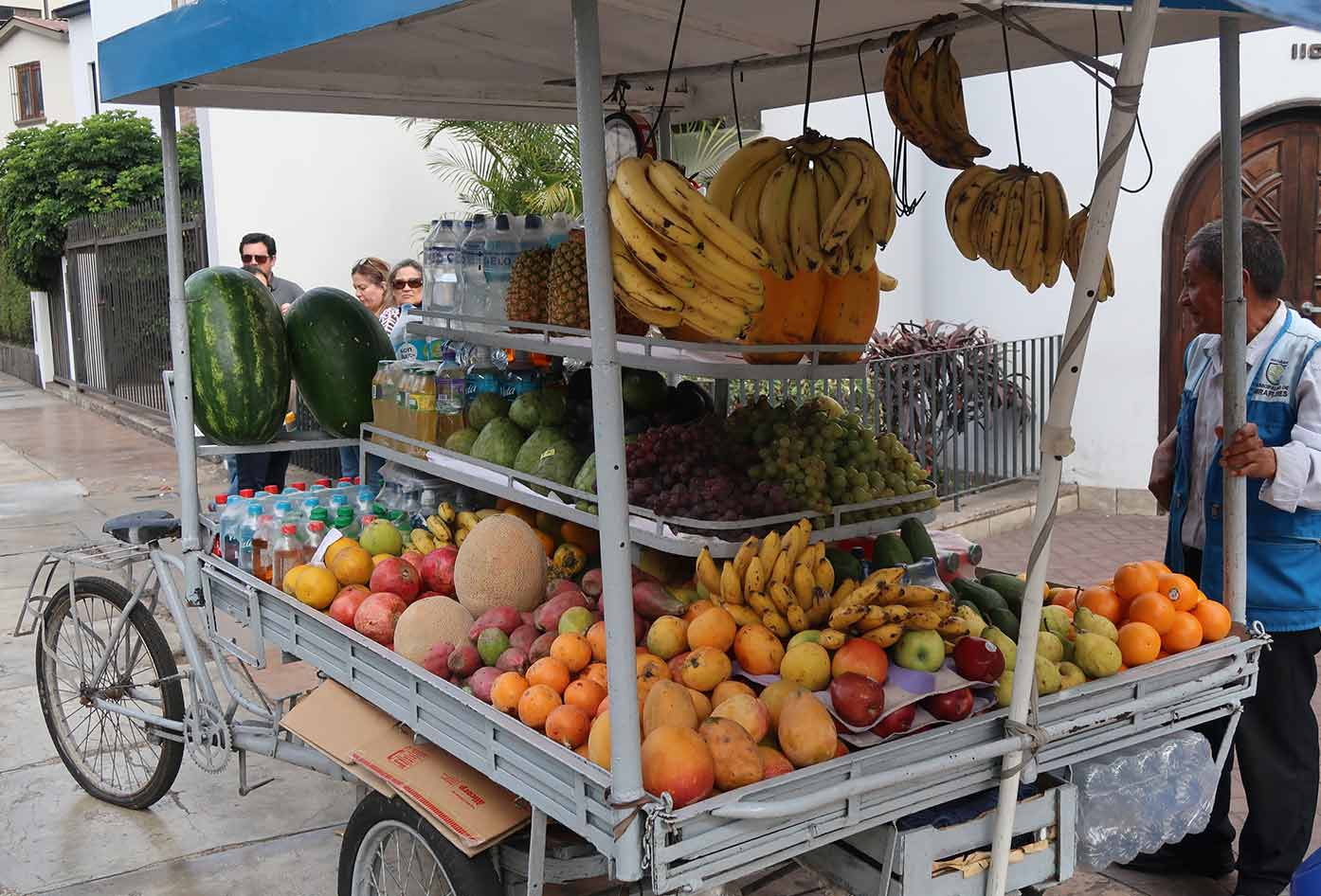 6. Lima, Peru
Despite what you may have heard on the news Peru is safe and is one of the most affordable places in Latin America for Spanish learners.
The cost of living is super low and the tuition at local Spanish institutes is inexpensive, so it's a great option if you want to get the most bang for your buck. See the best places to visit in Peru to get more ideas.
While you're in Lima, Peru, you'll learn a lot about the culture, which is incredibly rich, you'll get to explore the UNESCO-listed locations, enjoy the delicious food, have outdoor adventures and so much more.
7. Santiago, Chile
Santiago is the largest city in the country, so it has plenty of adventures to offer. Chilean Spanish has a unique pronunciation and they speak quickly, so be prepared for the challenge.
Choose one of the Spanish schools in Santiago offering high-quality education and read my tips on learning Spanish faster whilst there.
Beyond that, there's plenty to see in the city, including the Metropolitan Cathedral, the Chilean Museum of Pre-Columbian Art, the Plaza de Armas, and more.
Also, plenty of opportunity for outdoor adventures and nightlife fun. See this guide on things to do in Santiago for more ideas.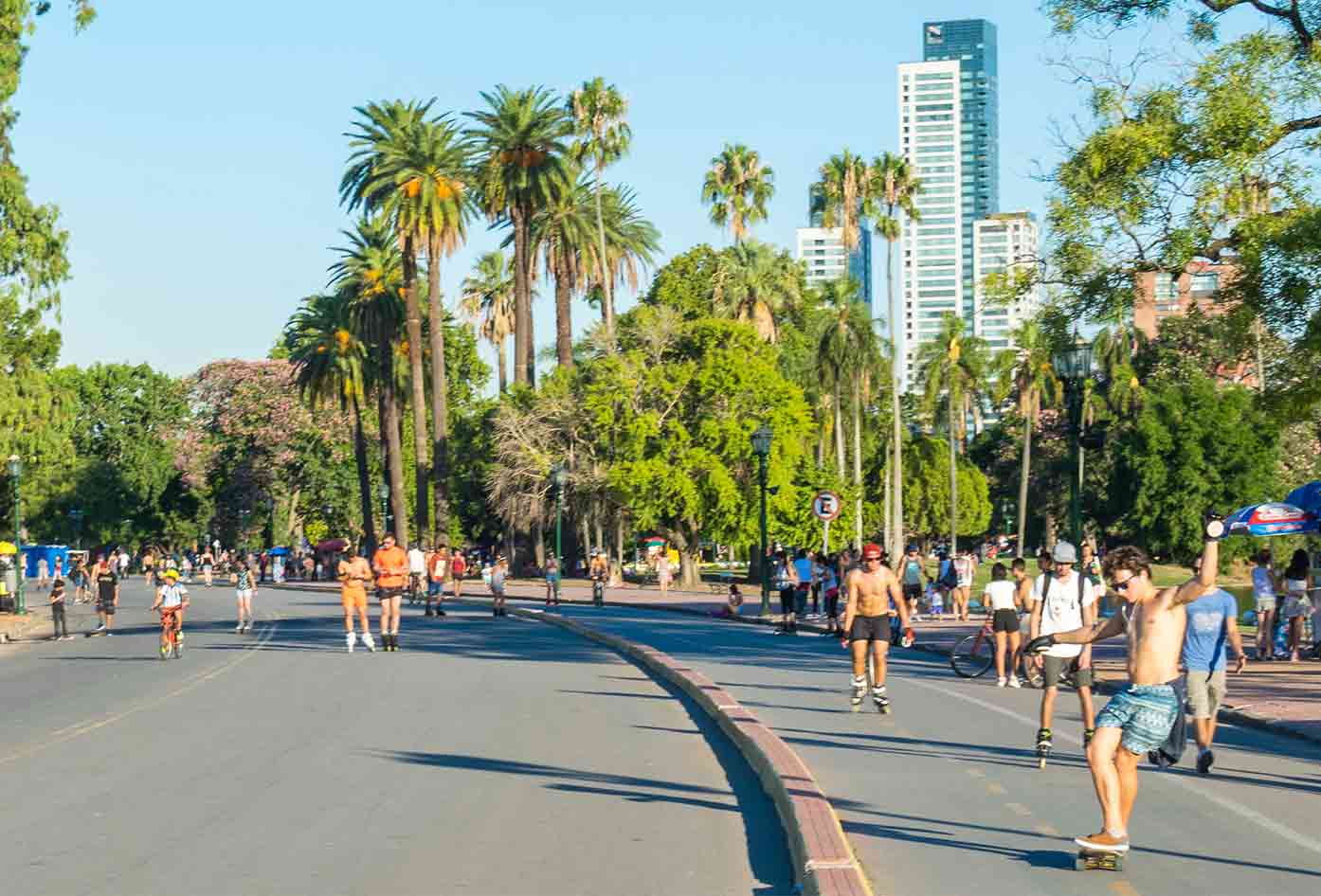 8. Buenos Aires, Argentina
Buenos Aires is known as the Paris of South America, so it's a popular destination for tourists, but also for language learners who want to master Spanish. See my things to do in Buenos Aires guide for more.
Spanish language schools are abundant and you can easily find an option to fit into your budget. The city is bursting with music, delicious food, and a wide variety of cultural activities.
It will make for an amazing experience, especially if you take the time to discover spots such as Plaza de Mayo and the Casa Rosada, San Telmo, the National Historical Museum, and plenty more.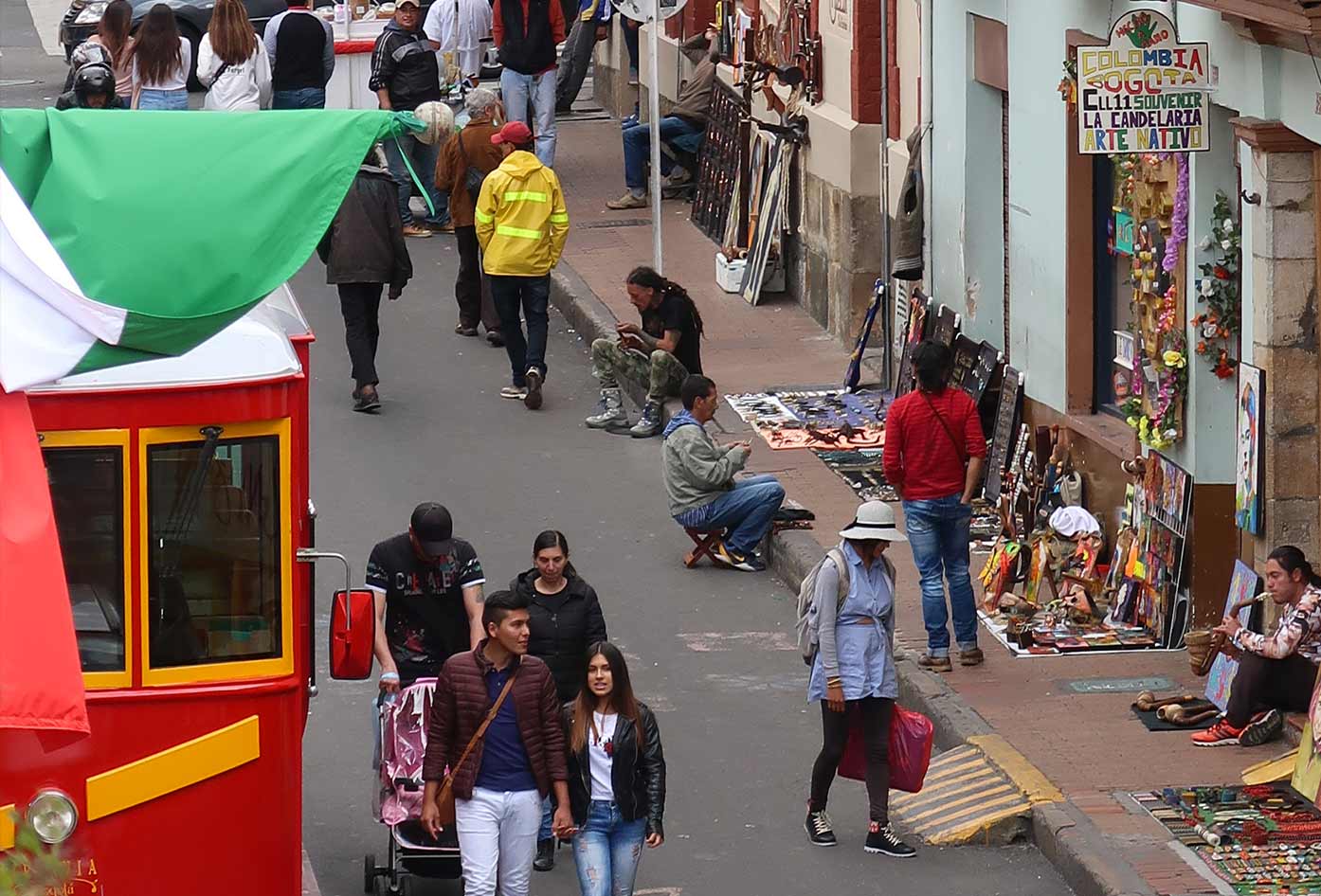 9. Bogota, Colombia
Bogota is attractive for Spanish learners from all over the world because it offers different options for studying Spanish and it's bustling with activity.
There are many things to do in Bogota as it is the capital of the country. They have one of the cleanest accents in Latin America.
Their pronunciation is distinctive and clear, which makes Colombian Spanish one of the best in the world according to linguists.
Look out for tourist attractions such as the Museo Botero, the Monserrate Mountain, the Botanical Garden, and more. You'll get to taste delicious dishes and also learn some salsa!
10. San José, Costa Rica
San José is the capital city of Costa Rica, which makes it a great option for Spanish learners who also want some adventure.
With lots of colonial grandeur, friendly locals, and rich culture. This is a must-visit if you are planning a trip to Costa Rica any time soon.
Spanish language schools are inexpensive and there is a wide variety of them. Plus, you'll get to explore Central Avenue, visit the Central Market, go to the National Museum, and more.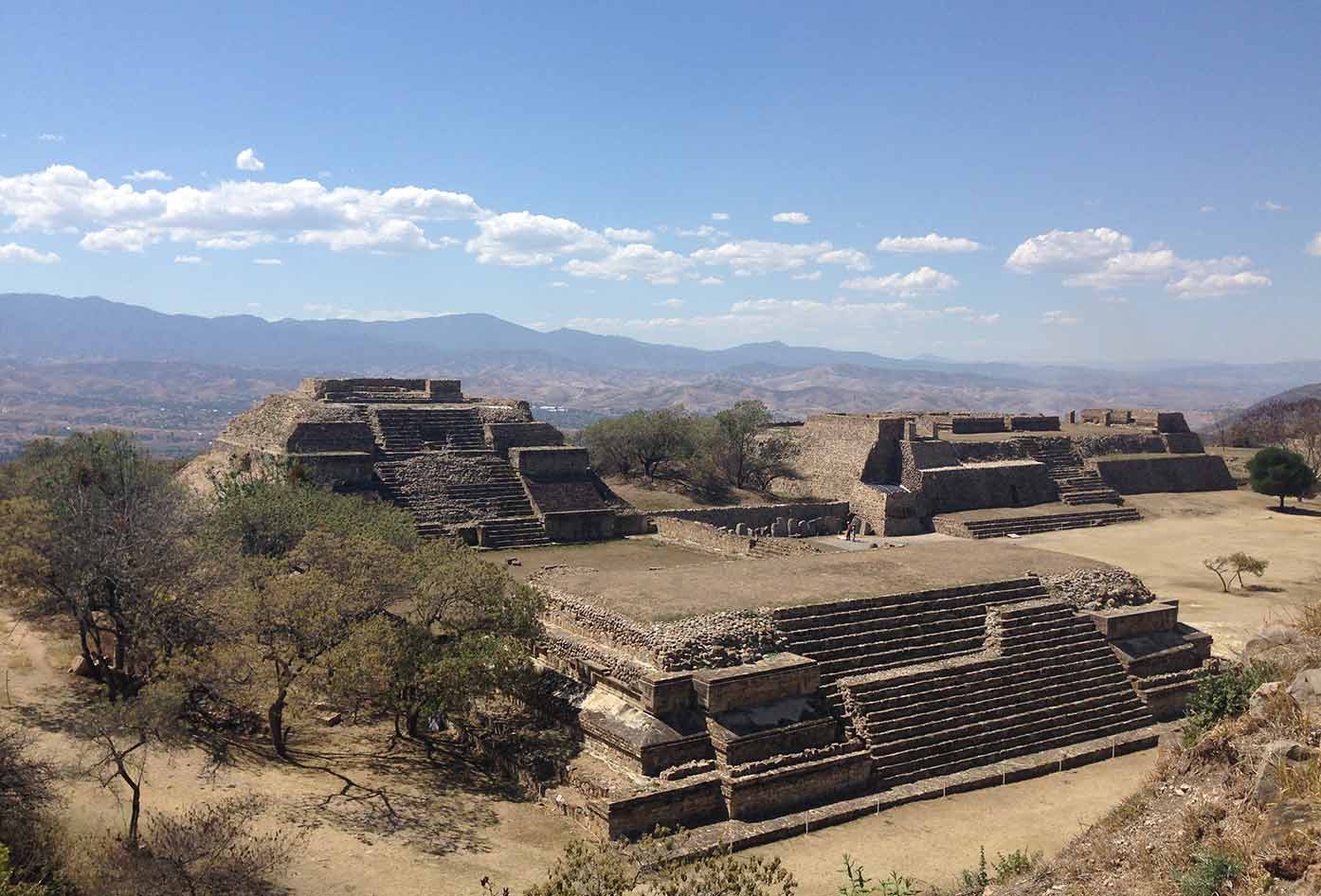 11. Oaxaca, Mexico
Oaxaca, Mexico is home to some of the most inexpensive Spanish courses out there. It won't be difficult to find a course that can meet your budget so you can start your Spanish immersion.
It is not secret that Oaxaca is an incredible city and you'll have a great time exploring and discovering what it has to offer.
You'll find places to visit in Oaxaca such as the Monte Alban, Hierve el Agua, explore markets, taste Mezcal, enjoy delicious meals, and more.
12. Cusco, Peru
Last but not least on this awe-inspiring list is Cusco, Peru, another incredible destination to consider.
As one of the main tourst attractions in Peru there are many Spanish language schools available and they offer an immersive experience of high-quality education at an affordable price.
The culture is rich and you'll visit places like San Blas, Plaza de Armas, the Cusco Cathedral, the San Pedro Market, and so much more.
Any of these destinations will allow you to have a fulfilling learning experience that will be life-changing and they will all challenge you so you can sharpen your Spanish skills like never before.
Tips to Learn Spanish Before Travel
If you don't have much Spanish in you, it's a good idea to get started before you travel and these tips will help:
1. Download a language-learning app like Duolingo and use it every day to learn common phrases and basic vocabulary.
2. Listen to podcasts so you can get used to the language and soak it up. There are some amazing podcasts in Spanish online right now!
3. Get a language buddy, which can be a Spanish-speaking friend, a Spanish learner, or you can connect with a native online to practice as much speaking as possible.
There is also a huge selection of reading material, I have already selected some of the best books for learning Spanish to inspire you so can save time and continue with your studies.
Got Travel Insurance for your trip?

Designed by travelers, for travelers, World Nomads covers more than 150 adventure sports and activities so you can explore your boundaries.
Places to Learn Spanish Abroad
Traveling is easily one of the best things we can do in this world, and doing it to learn Spanish makes it even better.
While you're abroad, every experience is a learning experience.
Whether you're simply watching movies in Spanish or eating out and everything in between, you'll learn something new.
That's what's so great about it!
This list was designed to help you to choose a place in Latin America to learn Spanish so you can reach your Spanish goals and have fun!
📌 Like this article? Pin it…
Did this give you some ideas on where to learn Spanish abroad?
💬 Leave a comment below or let's start a meaningful conversation…
---
"Dear friend! Some links in this post contain affiliate links. Meaning, if you click through and make a purchase, book a hostel or sign up for a tour, I may earn a small commission at no additional cost to you. Your support means a lot and helps me to keep traveling and maintaining the quality of this site for you."