Are you on the lookout for the best Latin American country to retire to?
If you're visiting Latin America for the first time or you're planning on returning for living, it can be difficult to choose a country to visit.
Why? Because there are so many great options! With 33 countries to consider, it can be overwhelming to look at all that's on offer.
That's why today this guide will help you answer an important question, what is the best Latin American country to retire in?
Best Latin American Country to Retire
The answer will depend largely on what you want your initial travel and ultimate living experience to be like. But here's a list that can help:
Retire in Mexico
Many people doubt it is safe to retire in Mexico.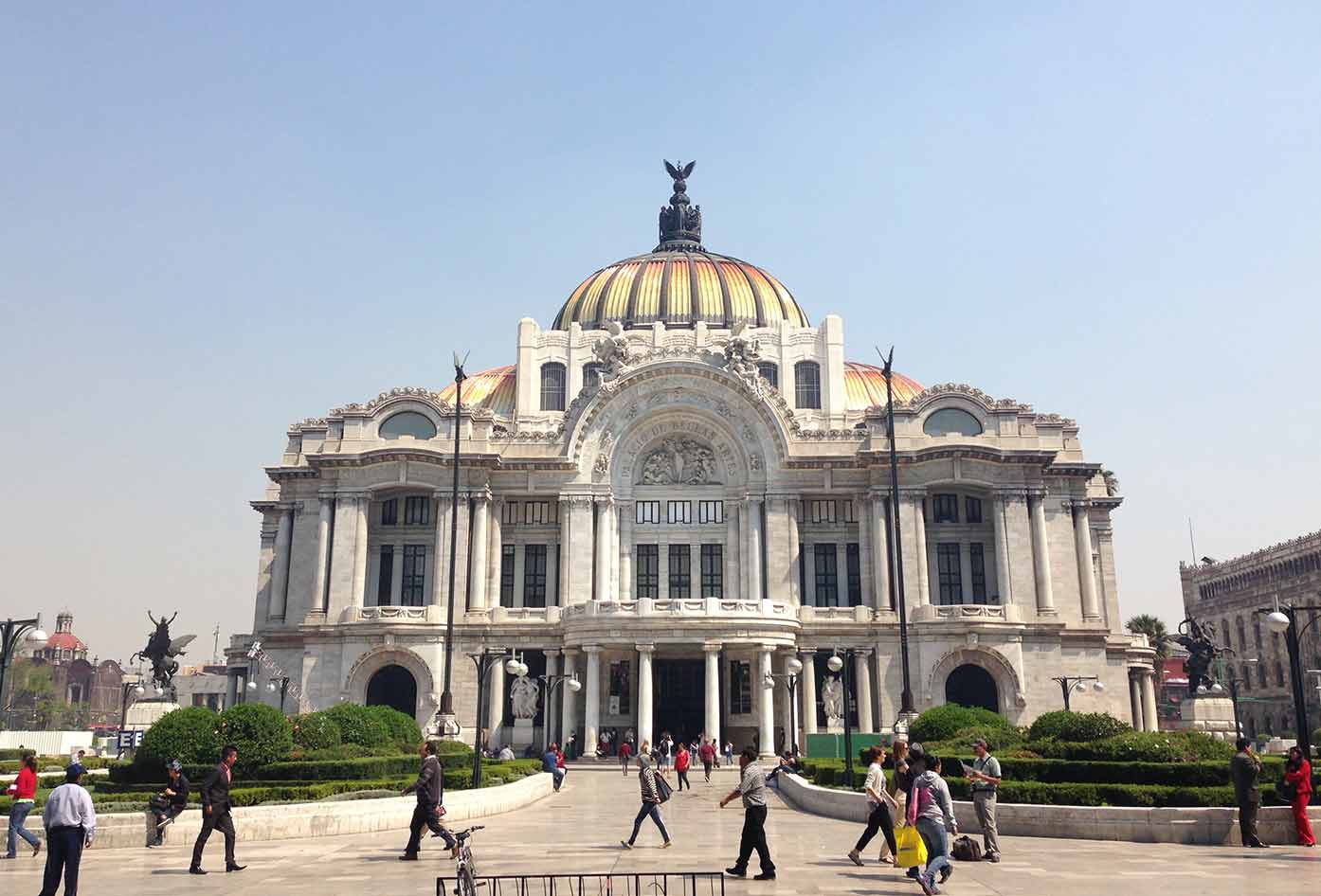 Famous for: Mexico is known for many things, starting with tacos, the most common food, chocolate, tequila, and mezcal. Mayans, Aztecs, mariachis, lucha libre, Day of the Dead, and so much more.
Pros: Mexico has something for everyone and it will easily make you feel like there's not enough time to enjoy all its wonders. You can have a metropolitan experience or focus your trip on sightseeing.
Cons: safety in Mexico is a major concern among tourists because drug cartels are active in certain parts of the country, but can easily be avoid.
Also, you'll find spiciness everywhere (which is a major turn-off for many) but you can always choose other options when it comes to food.
Best things to do in Mexico: Don't leave Mexico without exploring a few cenotes, going to Cancun, Chichen Itza, the Mayan ruins, and museum hopping in Mexico City, among many other things.
Retire in Guatemala
Guatemala could be the best country to retire to in Central America.
Famous for: Guatemala is known for its natural wonders, UNESCO World Heritage Site, volcanic landscape, Mayan ruins and indigenous culture, Marimba music, jade, and for being the birthplace of chocolate.
Pros: You'll find cheap Spanish courses, the shuttle buses are inexpensive and easy to use for when backpacking Guatemala, and standard accommodation can be found at low prices.
The history is rich and you'll be able to step into it because there's an abundance of historical sites.
Cons: Safety can be a concern, but taking the right safety travel precautions will keep you away from common dangers for tourists.
Stay vigilant on chicken buses and only use them for short rides. Strong WiFi connections are not the norm.
Best things to do in Guatemala: Watch the sunrise on the Indian Nose Hike on Lake Atitlan, toast marshmallows on Volcan Pacaya, visit the Mayan ruins at Tikal, visit Antigua and its vibrant markets.
Retire in Costa Rica
For most, Costa Rica is best Latin American country to live in.
Famous for: Costa Rica is mostly known for being a beginner version of Central America, so it gives you a taste. It's known for amazing national parks, volcanoes, and for being the hummingbird capital of the world.
Pros: Costa Rica offers a mix of the Caribbean and the Pacific in one country, so it's a great way to connect with different cultures.
The wildlife in Costa Rica is incredibly diverse with over 500,000 species of animals. The tourism infrastructure is top-notch.
Cons: Public transport is inexpensive, but the roads are truly awful, which makes the experience quite irritating.
When planning a trip to Costa Rica keep in mind that it is an expensive country to visit compared to other Latin American countries. Some parts of the country even feel like they don't have an authentic culture.
Best things to do in Costa Rica: Visit national parks to observe the biodiverse wildlife and enjoy many different outdoor activities.
Go bike riding on the beaches in Puerto Viejo, ATV around the peninsula, try the Cacique Guaro.
Retire in Colombia
The cost of living in Colombia is very attractive to many a retirees.
Famous for: Colombia is known for its coffee, delicious arepas, and mouthwatering bandeja paisa. It's also known for its carnival, salsa music and dance, incredible beaches, orchids, and rich heritage.
Pros: The climates are stable all year, which is nice for those wanting to enjoy the good weather. Colombians have the cleanest Spanish accent, especially in Bogota, so Spanish learners can take advantage of that.
The diversity is amazing and there are endless must-sees. People are friendly and it's safer than people think based on its bad reputation.
Cons: If you're traveling through the very south of the country, it's best to do it during the day. Pickpockets are common, so stay alert.
Also, many cities have two rainy seasons, which can put a damper on your trip but can work in your favor if you plan your trip right!
Best things to do in Colombia: Visit the La Guajira desert, go to Cartagena and visit the Historic Old Town, check out the Zipaquira Salt Cathedral, go to Isla de Providencia, San Andres, and more.
Retire in Argentina
To retire in Bariloche or even Buenos Aires is a dream for many.
Famous for: Argentina is known for its Yerba mate and incredible steak. Also, it's vineyards and amazing wine, the birthplace of tango, its passion for football, European architecture, and majestic landscapes.
Pros: The European vibe adds a ton of charm and the landscapes are unforgettable. They have some of the best food in South America, the people are friendly, nature lovers will find plenty of hikes but if you prefer the city, the nightlife will not disappoint.
Cons: Argentina is a large country, so the towns are far apart from each other which can be inconvenient if you don't like flying too much.
The Paris of South America, which is known as Buenos Aires is the capital, along with Patagonia can be particularly expensive to visit. The accent is not super easy to understand and they speak very quickly.
Best things to do in Argentina: Take a vineyard bike tour, visit La Boca barrio in Buenos Aires, do the Llao Llao hike, visit the Iguazu Falls, the Perito Moreno Glacier, Palermo, Mendoza, Ushuaia, and many more.
Retire in Brazil
Many say that Florianopolis is the safest place to retire in Brazil.
Famous for: Brazil is known for the carnivals, the Amazon rainforest, the caipirinhas, samba dance, football, the Christ the Redeemer Statue, which is iconic, white-sand beaches, its BBQ, and much more.
Pros: Always remember that Brazil offers incredible diversity, so it can cater to all kinds of adventurers. The culture is colorful and loud, the food is amazing, and the people are very welcoming.
Cons: This is a large country, so traveling within Brazil can be expensive and time-consuming. Some cities can be dangerous, particularly Rio de Janeiro, where you have to keep your guard up and take precautions. The Portuguese language can pose a barrier even if you know Spanish.
Best things to do in Brazil: Go during Carnival season to enjoy the street parties in Rio de Janeiro, visit Iguazu Falls, which they share with Argentina, visit the Cristo Redentor, go to Copacabana and Ipanema, take a boat trip to the heart of the Amazon rainforest, and much more.
Retire in Peru
Have you ever asked yourself: what is it like to retire in Peru?
Famous for: Peru is the home to many wonders of the world, its history, architecture, culture, and diversity. It's also known for Machu Picchu, the Iquitos Amazon, Rainbow Mountains, Cusco, and more.
Pros: Public transport and the tourism infrastructure in Peru are great. The country is historically and culturally rich. Not to mention Peruvians are polite and if you show interest, they will share their stories.
Cons: Some places in Peru can be very touristy, which is a drawback if you want an authentic experience. Do your research!
Another thing to keep in mind is that the country is large, so travel can be a bit time-consuming, especially by bus.
Best things to do in Peru: Visit Lima, Machu Picchu, Rainbow Mountain, and Huacachina. Hike the Inca Trail, visit Cusco, go to Lake Titicaca, go see the Nazca lines, travel to Arequipa and much more.
Retire in Ecuador
Ecuador is said to be the best South American country to live for expats.
Famous for: Aside from being a popular stop on the Gringo trail Ecuador is known for its colonial architecture, the Galapagos islands, ancient Inca ruins, orchids and hummingbirds and indigenous culture.
Pros: The weather is steady all year round, the currency is USD which makes things a bit easier for travelers, the main cities all have distinct charm and styles, and the landscapes are truly epic.
Cons: It's not the most inexpensive country to visit in Latin America, but it's not as expensive as people make it out. Domestic tourism draws big crowds on weekends, so that's something to keep in mind.
Best things to do in Ecuador: Visit the Galapagos islands to get in touch with the wildlife, climb volcano Chimborazo for an adventure, explore the Amazon rainforest by boat, visit Quito, and so much more.
Retire in Uruguay
Many choose to retire Punta del Este or Colonia for the tranquility.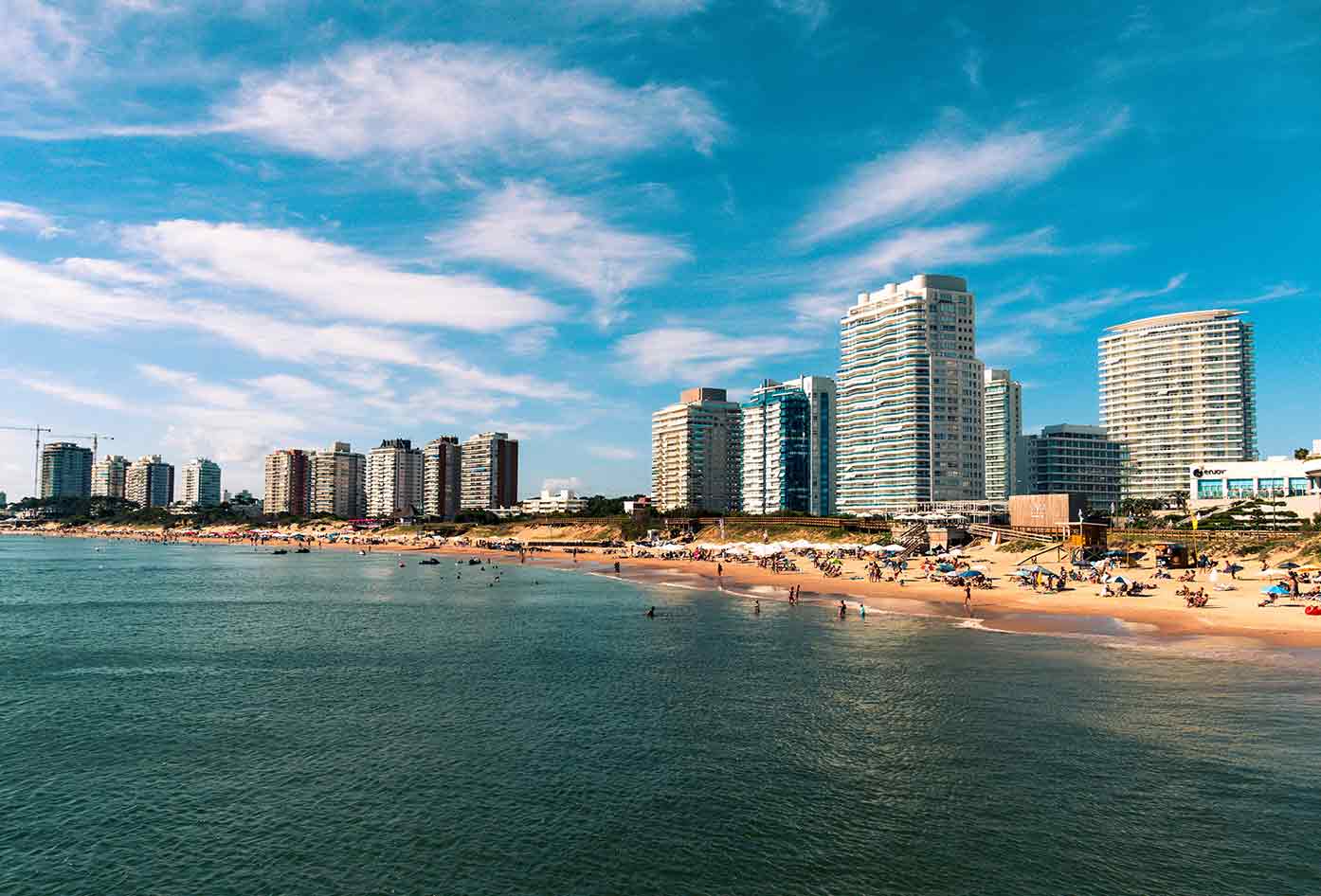 Famous for: Uruguay is known for its wine industry, yerba mate, Chivito, amazing beaches, football, the countryside, and more.
Pros: This is one of the safest countries to visit in Latin America and it's underrated, which means it's not overcrowded or touristy. There are many untouched beaches that are wonderful to visit.
Cons: During the high season, some areas will be full of tourists coming from Argentina or Brazil. The accent is not easy to understand and the food can sometimes lack variety or flavor.
Best things to do in Uruguay: Explore Montevideo, visit Punta del Este, tour the beaches, take a trip to the past in Colonia del Sacramento, and much more.
Latin America Travel Tips
See these travel tips to ensure you have the best stay during your research trip to ensure you find the best place to live in Latin America for you.
⤵️ Dan's Travel Tips For Latin America:
Most larger shops and supermarkets in Latin America accept Visa or MasterCard so if you find yourself running low on cash use your card where possible so you can save cash for other things one the road.
It rains more than people expect in Latin America so carry some warm clothing and a travel jacket to avoid getting soaked.
Keep an open mind and always be open to trying new food and do your best to resist the North American fast-food chains that are a common sight amongst countries throughout Latin America.
Use my universal travel safety rules for personal; safety throughout Latin America, especially in downtown are. Don't walk with your phone out and try to blend in with locals as much as possible.
You'll find huge amounts of hotel or hostel options and food around the continent. From budget to luxury but no matter what you choose, aim to mix up your options for a 4-dimensional experience.
If you are traveling and working as a digital nomad you may find that is the internet is faster in larger cities and be cautious when you have work to do that relies on a solid internet connection/speed.
Travel with a water filter and/or buy bottled water if there are no other options. Tap water isn't potable in most of Latin America.
As I mention in my Latin Explorer Travel Bible, try to mix up your accommodation, especially when traveling for more than a month.
Chicken buses are common in Central America and best for getting around the continent to visit hidden gems, so be prepared for them.
Learning a bit of basic Spanish can help you go a long way when it comes to learning some words and expressions. It can be really useful and a way to connect with locals on a deeper level.
If you are planning to do a lot of hiking on your travels to Latin America be sure to consider the weather. Think humidity, high heat, and rain which can make any hike more difficult than it may appear.
Map of Latin America
See this Latin America map to get a better idea of the continent:
Revisit this site and also consider tapping into the local meet-up groups to find information that is relevant to the specific county you'll visit.
Most travelers to this part of the world start on The Gringo Trail and work their way south from culture-rich places such as Mexico City.
Got Travel Insurance for Latin America?

Designed by travelers, for travelers, World Nomads covers more than 150 adventure sports and activities so you can explore your boundaries.
Best Latin American Country to Retire
It's difficult to say which is the best Latin American country to live in because they all have a lot of charm! Not to mention, provide opportunities for unique and memorable experiences.
So, now you have some inspiration with this guide, it's all up to you!
If you find yourself veering more towards the countries in South America you may find there's much more infrastructure there than you imagined.
📌 Like this article? Pin it…
Which do you see as the best Latin American country to retire in?
💬 Leave a nice comment or let's start a conversation below!
---
"Dear friend! Some links in this post contain affiliate links. Meaning, if you click through and make a purchase, book a hostel or sign up for a tour, I may earn a small commission at no additional cost to you. Your support means a lot and helps me to keep traveling and maintaining the quality of this site for you."