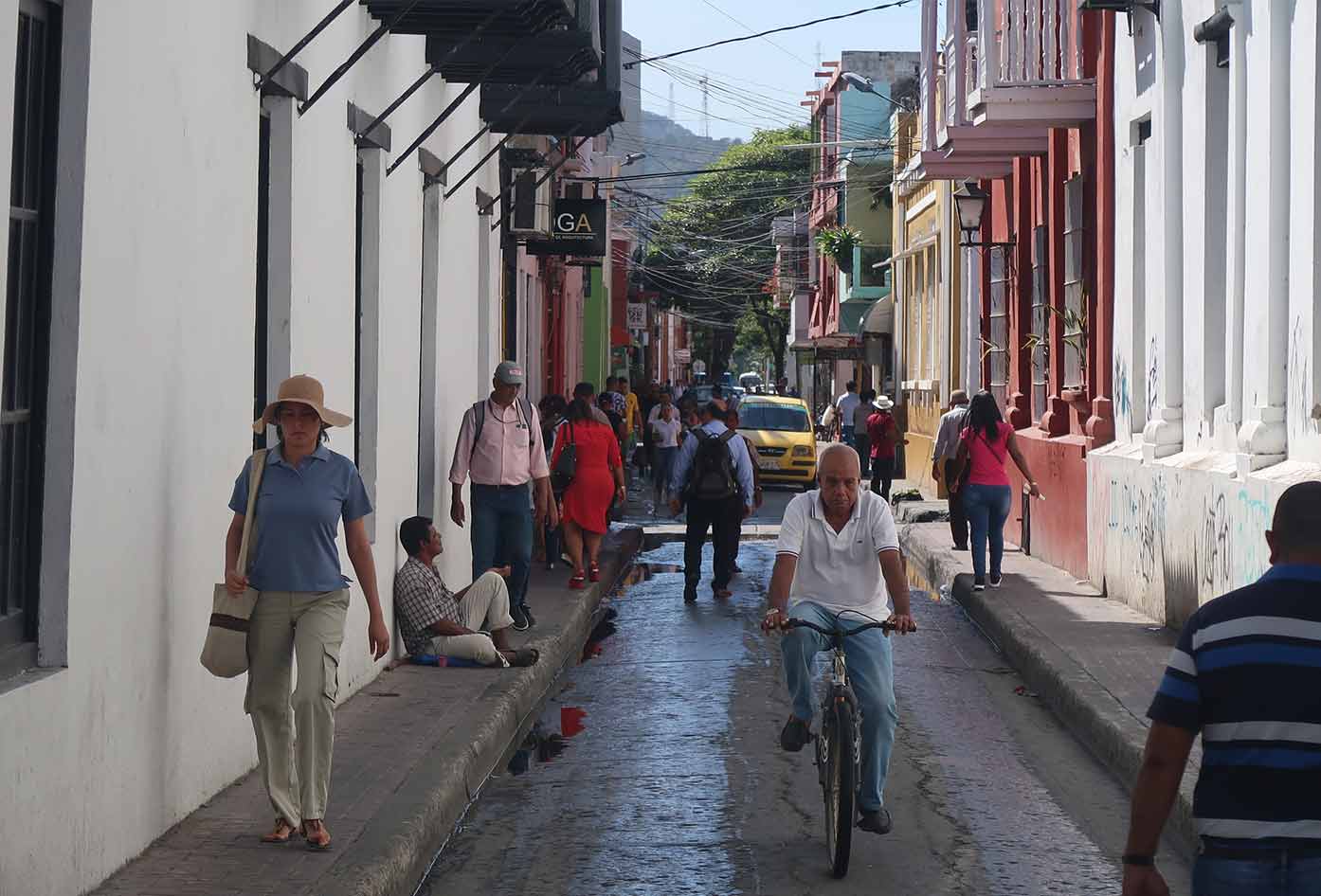 Are you looking for the best hostels in Santa Marta, Colombia?
If backpacking Colombia or simply on vacation here; you'll want to get to Santa Marta at some point during your trip.
---
Quick Answer: Best Hostels in Santa Marta
---
Whilst enjoying the heat on some of Colombia's best beaches you can expect to feel well accommodated here in Santa Marta.
Backpacker Hostels in Santa Marta
Be sure to take a look at some of the hostels I've listed below, some are of the best rated in the country.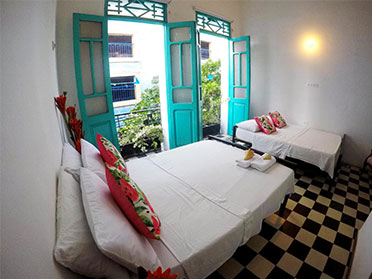 3 reasons to stay here
Good and quiet location

Beautiful Rooftop terrace

Helpful staff

Have a delightful experience at La Bella Samaria Hostel Boutique by having breakfast at its beautiful terrace and walking around its old-fashioned designed interiors and airy interiors. 

---
3 reasons to stay here
Great amenieties

Welcoming atmosphere

Great breakfast

If you want to have a good vacation and a good rest, La Villana Hostel is filled with wonderful amenities such as pool, Xbox360 and bikes for its guests to enjoy during their stay!
---
3 reasons to stay here
Excellent Location
Good Wifi


Spacious and comfortable rooms


Located right next to Parque de Los Novios, you will find your stay relaxing and convenient with its delicious breakfast, clean bathrooms, and welcoming staff.
---
3 reasons to stay here
Clean and large rooms

Centrally located


Great staff


A quiet and charming hostel with a welcoming and warm staff, you can have a good rest inside the quaint interiors of Hostel El Españoleta!
---
3 reasons to stay here
Good location
Beautifully decorated rooms


Daily room cleaning


Casa del Escritor is perfect for couples who want to rest in a room with a great ambiance and walk around the different spots around the city.
---
3 reasons to stay here
Professional staff

Nice swimming pool



Friendly staff


Have a convenient vacation in Rua Hostels – with its superb staff service and good location you won't have to worry about anything else except resting in their large and comfortable beds!
---
3 reasons to stay here
Great party atmosphere

Across a bike shop



Quiet and clean


If you want to stay in a centrally located place filled with chill vibes but can provide you with a good and clean room to rest, Drop Bear Hostel is perfect for you!
---
🔓 Are you forgetting Something!?
Securing your belongings in hostels is a must whilst traveling.
Why Use a Cable Lock?
3 dial combination
Gives Peace of Mind
Coated Steel Cable
Staying in hostels in Latin America with camera equipment and laptops, I've had to secure my belongings click here to learn more.
---
3 reasons to stay here
Stylish and clean rooms
New and modern facilities



Good food & bar options



Spoil yourself and be impressed with Masaya Hostel's spotless clean surroundings and modern facilities such as flat-screen TV and swimming pool!
---
3 reasons to stay here
Clean kitchen

Quiet and secluded




Wonderful staff




The Dreamer Hostel is perfect for couples who want to experience a quiet paradise filled with good food and environment, but still, be located near other tourist spots nearby!
---
3 reasons to stay here
Good value for money
Centrally located
Helpful staff




Arbore Hostel is every budget traveler's ideal place – get a clean and comfortable room, excellent staff service, and a conveniently located place at a very cheap price! 

---
3 reasons to stay here
Delicious breakfast

Good security
Spacious bathrooms




La Guaca Hostel is a good choice to comfortably rest and as a base in touring around Santa Marta as it is centrally located near a mall and other tourist spots.
---
3 reasons to stay here
Well-equipped kitchen

Friendly staff

Good communal areas
If you want a good value for your money, Calle 11 Hostal Rodadero is a good place to relax as it has very clean rooms and good common areas for all guests to enjoy!
---
You can't really go wrong with these options. Make the right choice for you and you'll find the perfect place to stay in Santa Marta.
Whether on a budget or looking for something more luxurious; if you want to have real authentic travel experiences I'd say stay in a hostel for at least one or two nights whilst in Santa Marta.
Also, I find that booking my accommodation before I arrive allows me to concentrate on the more important stuff.
See more of my travel tips backpacking Colombia here to get to grips with my style of backpacking.
Got Travel Insurance for Santa Marta?

Designed by travelers, for travelers, World Nomads covers more than 150 adventure sports and activities so you can explore your boundaries.
Best Hostels in Santa Marta
When booking in advance you are allowing yourself more time to explore. Make sure you always secure your belongings when staying in hostels.
There can be some pretty petty thieves lurking around those places. But don't let that thought startle you, just bear it in mind for when lugging your backpacking equipment around from hostel to hostel.
All in all, I wish you a great time in Santa Marta which to me is one of the best places to visit in Colombia and the perfect springboard to get to places such as Minca or Palomino.
📌 Like this article? Pin it…
Still deciding on where to stay in Santa Marta?
💬 Leave a nice comment or let's start a conversation below!
---
"Dear friend! Some links in this post contain affiliate links. Meaning, if you click through and make a purchase, book a hostel or sign up for a tour, I may earn a small commission at no additional cost to you. Your support means a lot and helps me to keep traveling and maintaining the quality of this site for you."