Are you looking for the best hostels in Jamaica?
Although Jamaica has been an attractive holiday destination for many years and popular with people all around the world. There have not been so many hostels when compared to other tourist destinations.
---
Quick Answer: Best Hostels in Jamaica
---
Over the years there has been an influx of backpacker hostels in Jamaica that have paved the way for travelers eager to visit the island.
Best Hostels in Jamaica
If you are a keen backpacker or traveler, you'll be familiar with the general vibe of a hostel environment.
Below I've written tips on what to look out for and to help you decide.
If you're backpacking Jamaica soon, this list should be very helpful.
After traveling around the island I began to create a list of hostels in Jamaica so you have all the best places in one place.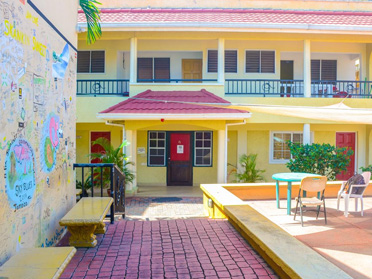 Reasons to stay here:
✓ Next to Ocho Rios Beach
✓ Beautiful roof terrace
✓ Excellent food
Reggae Hostel Ocho Rios is a laidback and fun-filled hostel! With its location and tourists' favorite – the roof terrace, you will have lots of fun chilling with music and food.
---
Reasons to stay here:
✓ Cozy beds
✓ Good location
✓ Offers great coffee
Ragamuffin Hostel & Coffee Bar is your best bet for getting a great value for your money! This hostel offers the comfort and fun that you'll need for your vacation.
---
Reasons to stay here:
✓ Beautiful views
✓ Hospitable staff
✓ Good wifi
Viva Violas gives tourists the perfect vacation with their outstanding hospitality, peaceful ambiance, and great facilities that offer nature's best views.
---
Reasons to stay here:
✓ Near the market
✓ Scenic views
✓ Rooftop jacuzzi
Experience the Jamaican vibe in the Dancehall hostel! Its serene and calming views of nature will give guests a good time and the rest that they need during their vacation.
---
Reasons to stay here:
✓ Helpful staff
✓ Central location
✓ Spacious rooms
Centrally located near supermarkets, cafes, and bus stations – this hostel is perfect for backpackers who like to explore and get a good rest after a day's worth of touring.
---
Reasons to stay here:
✓ Peaceful location
✓ Friendly staff
✓ Clean rooms and amenities
If you're looking to explore different activities but don't know where to start, the staff of Yaad Hostel offers great tips and a comfortable place to rest too!
---
Reasons to stay here:
✓ Beachfront property
✓ Very clean rooms
✓ Transport-friendly location
Drifters @ One Mile the ideal hostel for backpackers who are looking to have a peaceful vacation while immersing themselves in the Jamaican vibe.
---
Reasons to stay here:
✓ Well-equipped hostel
✓ Jamaican vibe interiors
✓ English-speaking staff
Judy House Cottages and Rooms offers a relaxing and chill experience to guests with their hammocks and peaceful rooms – if you want to try this, better stay in this hostel!
---
Reasons to stay here:
✓ Central location
✓ Safe and secure neighborhood
✓ Complete amenities
Mobay Kotch is a classic hostel that has everything you'll ever need! Its amenities and locations will help you get the best memories for your vacation.
---
Reasons to stay here:
✓ Free wi-fi
✓ Peaceful ambiance
✓ Excellent food offerings
Have a peaceful but sumptuous stay in Jamaica with Zion Hostel with the delicious and diverse menu of food and the serene surroundings of the property.
---
Reasons to stay here:
✓ Near the snorkeling area
✓ Delicious food
✓ Great host
Judy House Brighton Beach is perfect for guests who like to interact with hosts and capping an adventure-filled day with cozy bedrooms!
---
Reasons to stay here:
✓ Chill and relaxing vibe
✓ Sociable common areas
✓ Nearby Winnifred Beach
Party Hostel is perfect for beach enthusiasts who like to end their days with a drink and snack while relaxing after spending the day at the shore.
---
Hostels: Booking Tips
When booking a hostel in Jamaica, what are some of the things you may want to consider?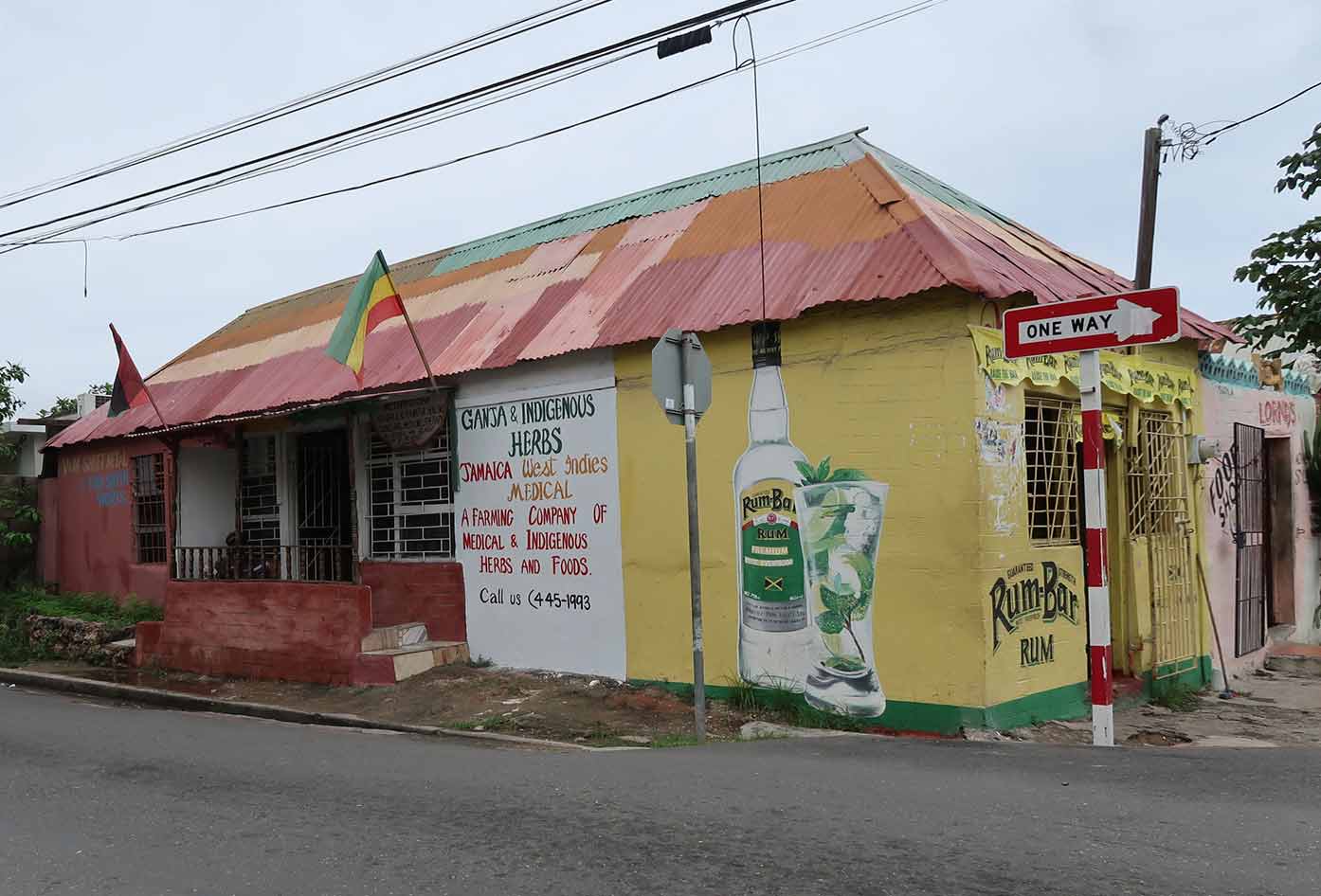 There should be no real reason to worry about safety in Jamaica as the hostels listed are all located in popular tourist areas.
See these four basic ideas that when taken into account can avoid disappointment and ensure you a pleasant experience.
Location
Any traveler can relate to the importance of choosing the right location. If your travel budget is limited, ensuring you're within close proximity to the main attractions will help save your hard-earned cash.
Price
Despite what you may think when choosing hostels, staying in the cheapest place is not always the best option. Try to find a happy medium. I usually pick hostels that have all the amenities that I require.
💡 Smart Travel Tip
Look for two similar priced hostels and make a decision based on your personal priorities.
Comfort
Are you a light sleeper? How important is it for you to have a private bathroom? Scanning a hostel reviews is always a good idea.
As you probably know, comfort is subjective. So you must define what you need to be able to be comfortable before searching.
Activities
There are some hostels that specialize in tours and excursions, which means you have one less thing to do look for when you arrive.
Not to mention, all the other group activities you can take part in.
I have found hostels to offer a very competitive process when compared to other local travel companies.
Knowing what to pack for Jamaica is also crucial, the last thing you want is to be lugging unnecessary items around.
Hopefully, those pointers have given you something to think about when looking for a place to stay in Jamaica.
Got Travel Insurance for Jamaica?

Designed by travelers, for travelers, World Nomads covers more than 150 adventure sports and activities so you can explore your boundaries.
Best Hostels in Jamaica
Knowing where to stay in Jamaica you have a head start on your trip.
Feel free to take a look at some of these Jamaica travel blogs to help you see some of the best landmarks the island has to offer.
📌 Like this article? Pin it…
Backpacking Jamaica? Or, thinking of traveling to the island?
Need More Hostel Inspiration?
Hopefully, you've found the perfect hostel to stay in during your trip.
Feel like you need more ideas for where to stay? I've got you covered:
Are traveling with lots of valuables in your luggage? Check out these GPS luggage trackers for keeping your eye on your belongings.
---
"Dear friend! Some links in this post contain affiliate links. Meaning, if you click through and make a purchase, book a hostel or sign up for a tour, I may earn a small commission at no additional cost to you. Your support means a lot and helps me to keep traveling and maintaining the quality of this site for you."