Get ready to read about the best coffee in the world below.
Are you an avid coffee drinker? Maybe you've gone for years enjoying instant and want to venture into the world of filter?
You've come to the right place!
Best Coffee in the World
Let's look into the history of coffee, its benefits, and why you should know the difference between Luwak and Blue Mountain.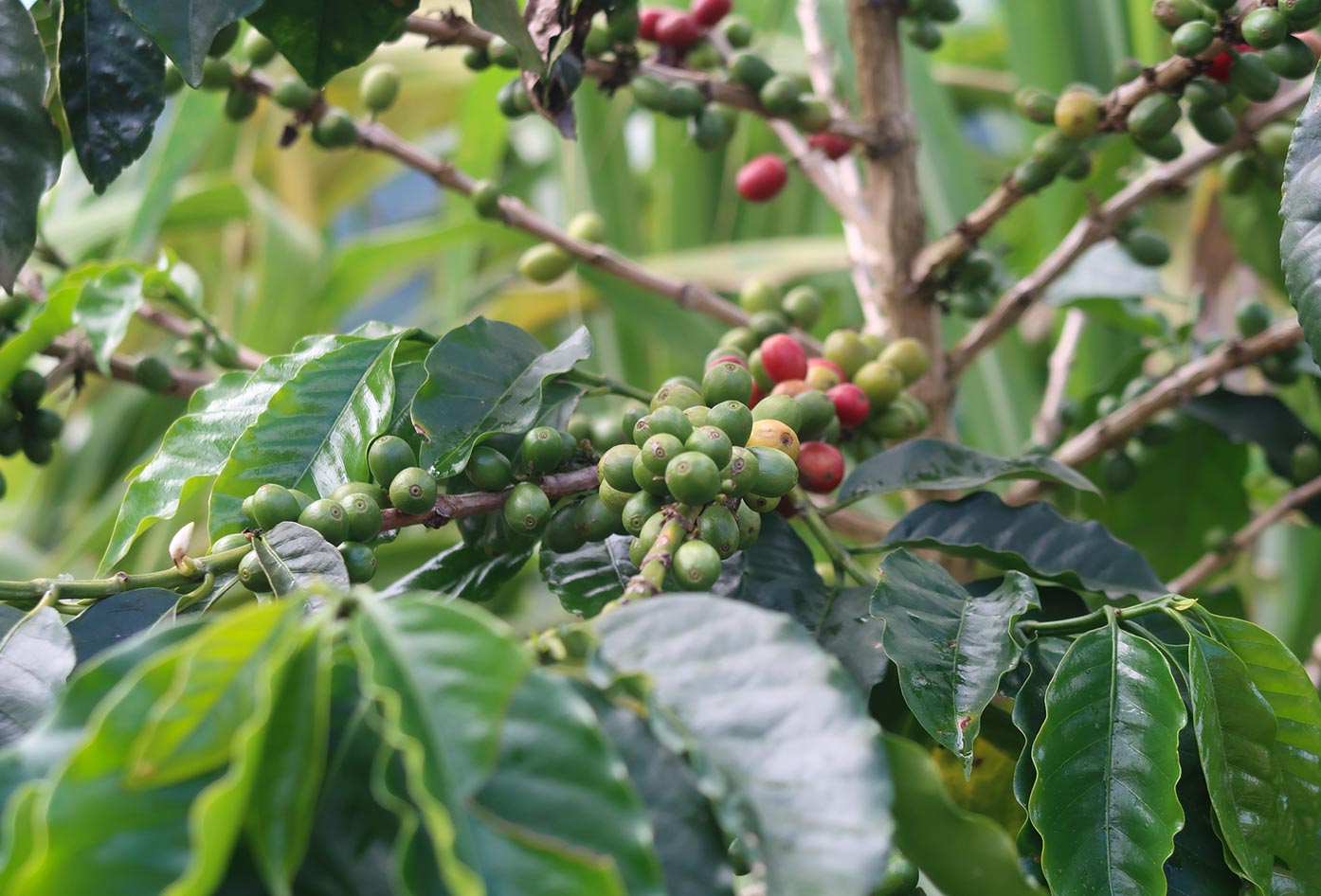 Who knew that so many countries claimed their coffee to be the best?
Perhaps you could try some of these single-origin coffees for yourself and create the perfect blend!
After trying coffee in places such as Jardin in Colombia I wanted to create this article dedicated to coffee.
The History of Coffee and it's Benefits
There are many claims as to who or where discovered the drink and its benefits, but the most commonly told story of the discovery of coffee points to a man named Kaldi.
He was a goat herder in Kaffa, a province in Ethiopia, and made the discovery sometime around 850 AD.
The local monks experimented with the leaves and berries that made his goats restless.
They found that drinking a beverage made from the berries helped to keep them stimulated during prayers.
Coffee houses cropped up across the Middle East, and the beverage became a hit in the Muslim world. Arabian leaders were extremely protective of the beverage they knew would take off worldwide.
They banned the export of beans, so it wasn't until around the 17th century that a man named Baba Budan smuggled fertile beans and introduced coffee to his home country of India.
Meanwhile, Europe was extremely skeptical of the drink. In Venice, the local clergy condemned the drink in 1615.
However, Pope Clement VIII intervened as he liked the taste so much that he gave it papal approval! There you have it, folks, the Catholic church loves coffee too!
So much was the demand for the new beverage that Europeans wanted to grow it themselves, instead of having to rely on importing it from the Middle East.
The Coffee Plant
A coffee plant was stolen by Dutch traders and taken to Europe in 1616. The Dutch took to growing their own coffee beans by setting up plantations in their colonies.
By the 1650s, there were 300 coffee houses in London alone!
These establishments were where businessmen could meet and many businesses were established from them, such as Lloyd's of London. No Kaldi, no Lloyd's.
The world of coffee is more complexed than you may have thought and there have been many developments in the world of coffee in more recent times.
For example, instant coffee was developed by David Strang in New Zealand in 1889 who owned a coffee and spice works factory.
Decaffeinated coffee was first created in 1903, while a coffee filter was created in 1908 and it took another thirty years for freeze-dried coffee to be invented.
The traditional methods of making coffee such as Moka Pot are inspired by the medieval methods of making coffee.
Benefits of Drinking Coffee
Although people who drink this combination of chemical components describe coffee as caffeine for caffeine's sake… I'd beg to differ.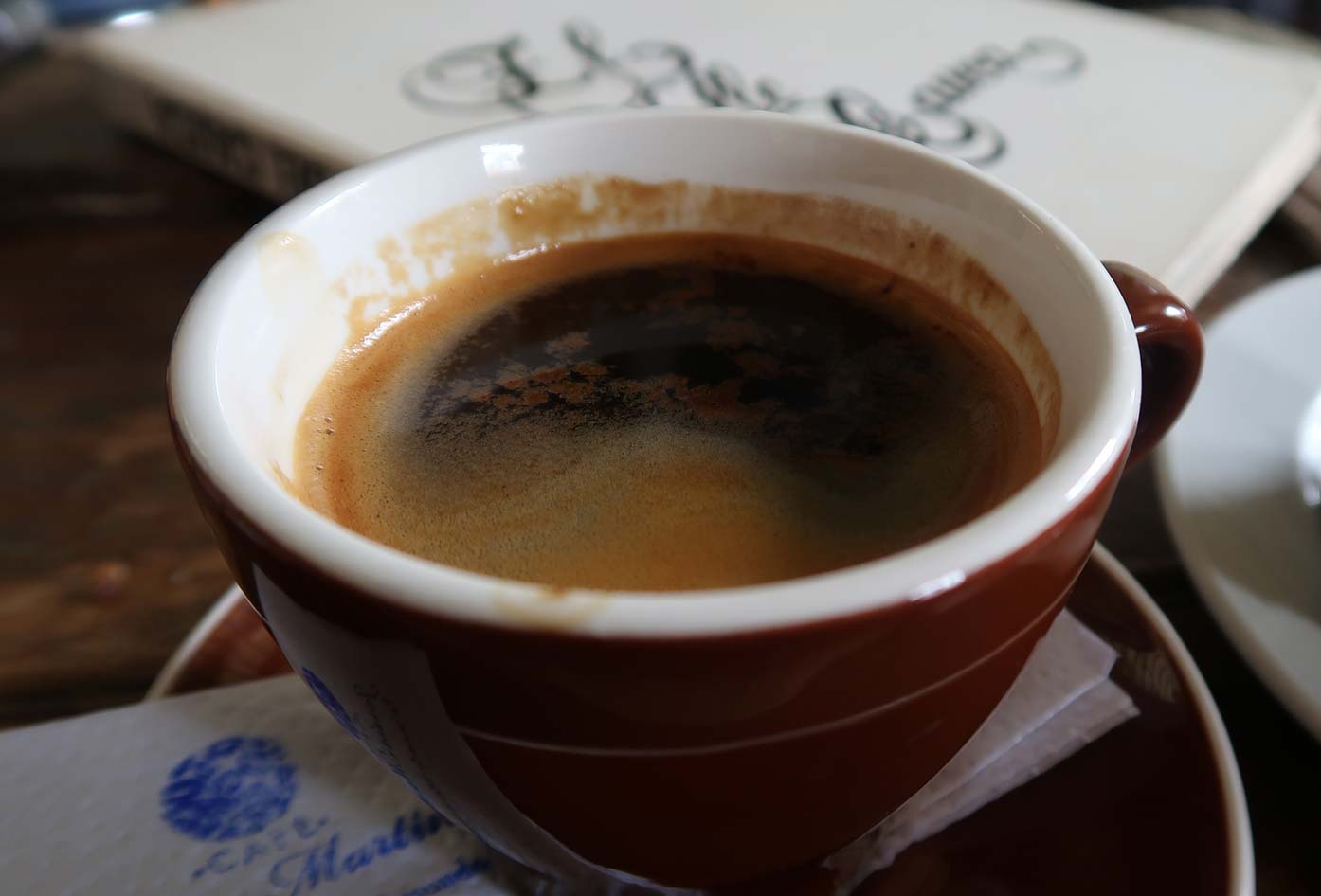 It is true that many drinkers just want the caffeine kick, but coffee is the wine of hot beverages.
There are many bean origins, roasting methods, and taste profiles that make coffee the sophisticated morning brew.
Benefits of drinking coffee and purchasing by the bean:
Alertness (obviously)
Improved concentration without health detriments
Better productivity if the consumption isn't excessive
FairTrade when purchasing beans sourced from farms
Supporting local businesses that roast beans and ground them
Helps to burn fat according to some studies
*You get to learn about other cultures
*If you alternate between a Hawaiian Kona and a Guatemalan coffee, you may learn from the packaging about where they're grown and the cultures of the countries whose beans you're drinking.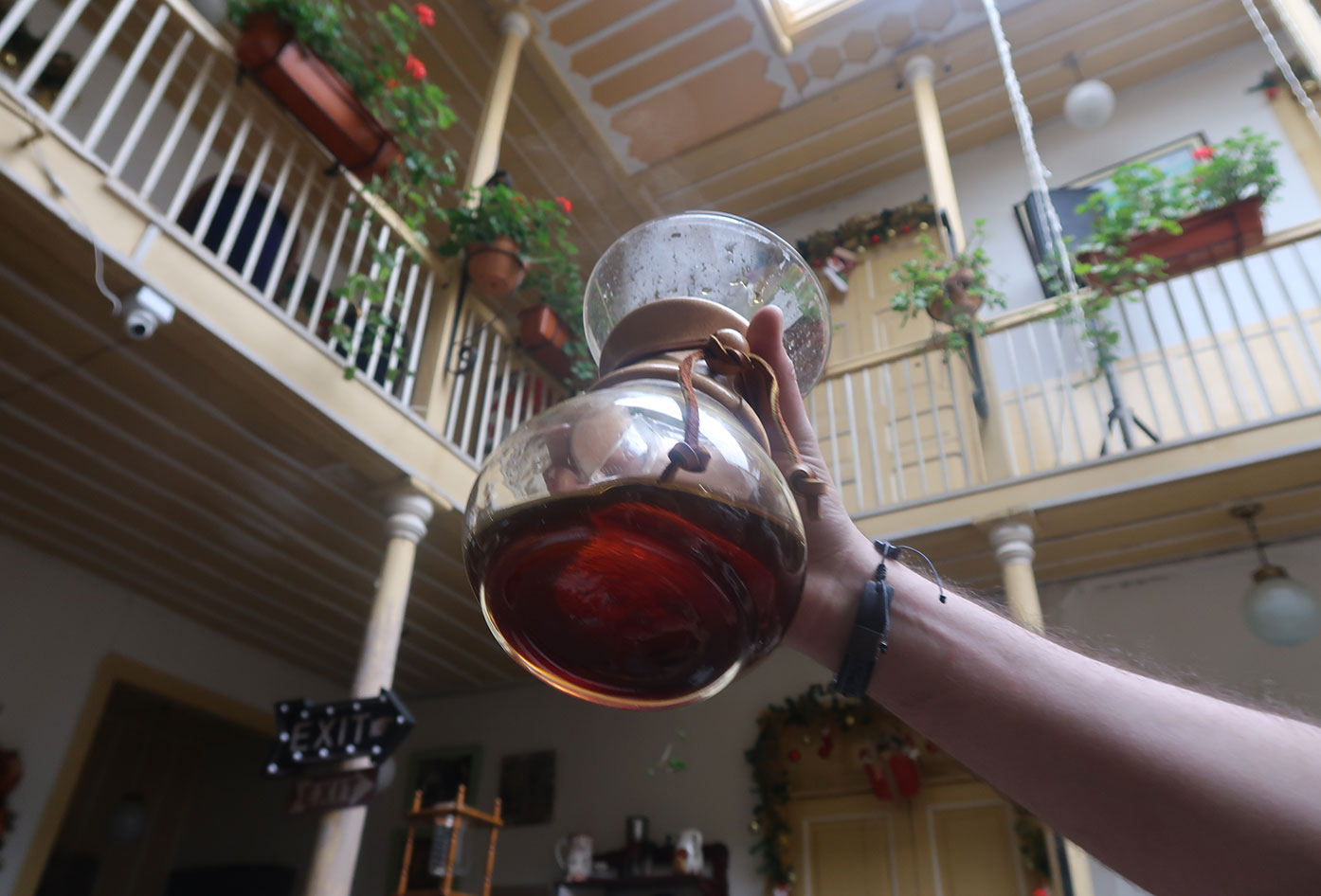 One of the downsides to coffee is that it can sometimes become addictive due to the caffeine, but it is easier to reduce consumption than a more addictive substance such as nicotine.
Other caffeine-infused drinks such as Mate in Argentina which also have a strong cultural influence are not deemed to be addictive.
Best Coffee in the World
Let's now look at coffee by region! Below you will learn about some of the best coffees in the world that not only have great taste but have produced superior coffee beans for many centuries.
Jamaican Blue Mountain
This is the classification of coffee grown in the world-famous Blue Mountains of Jamaica.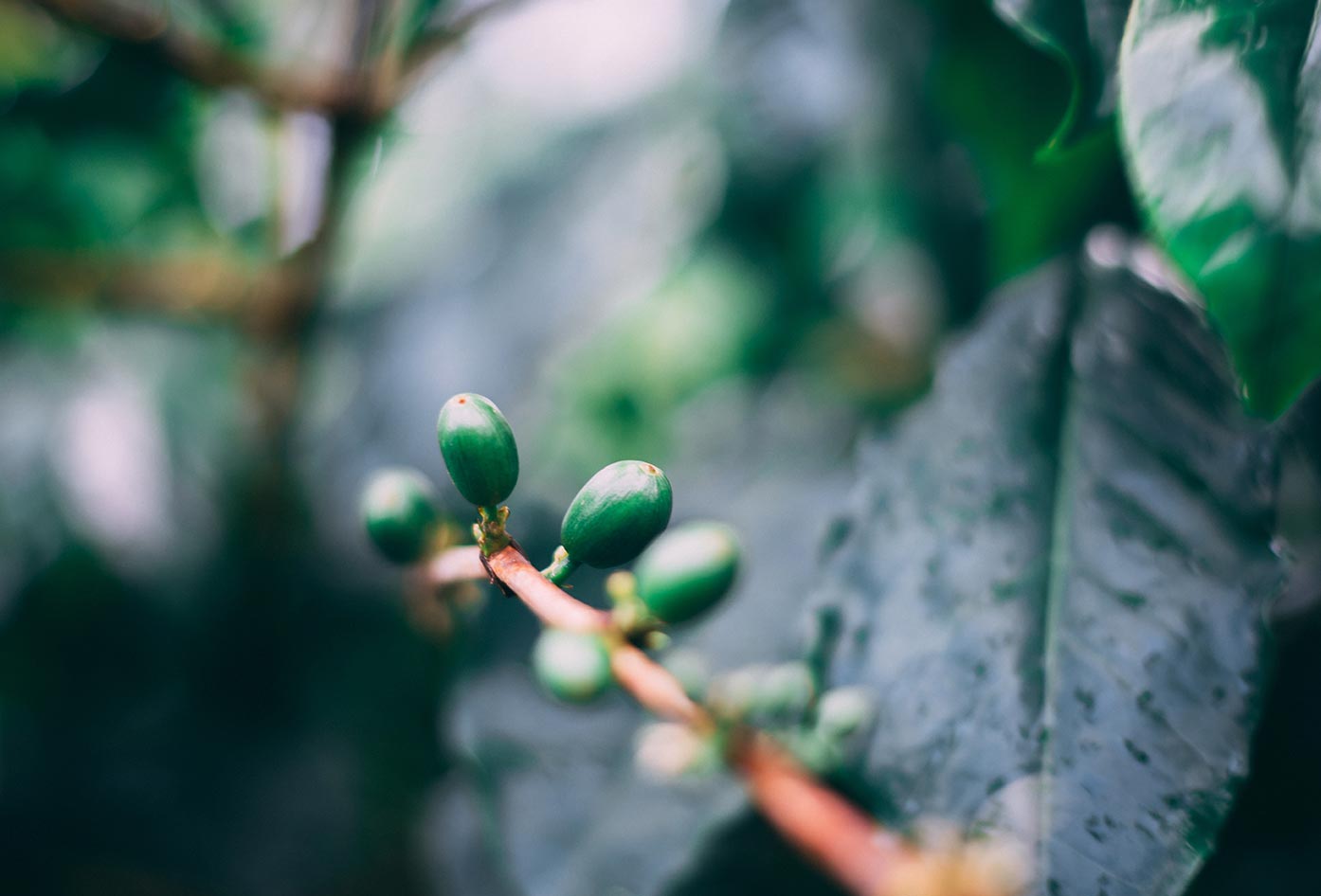 Over the years, this coffee bean has developed a reputation making it one of the most expensive and sought-after coffees in the world. You can visit the Blue Mountain region from Kingston in Jamaica.
Jamaican Blue Mountain Coffee is a globally protected certification mark, which means that only coffee certified by the Coffee Industry Board of Jamaica can have the official label!
It comes from a recognized growing region in the Blue Mountain region of Jamaica and its cultivation is monitored by the Coffee Industry Board of Jamaica.
The bean itself has an intense aroma and is perfectly balanced with a full-bodied flavor that develops with added time on the palate for an intense aftertaste.
It is no secret that Blue Mountain coffee is one of the smoothest coffees in the world, so it's definitely worth a try.
Turkish Coffee
Derived from the Arabica bean and composed of an extremely fine grind, Turkish coffee has become famous for its strong taste.
However, the best part about coffee from Turkey isn't necessarily the bean, but the preparation and ceremonial drinking.
Turkish coffee has a special preparation, brewing techniques, and rich communal culture made it worthy of being inscribed in 2013 into UNESCO's Intangible Cultural Heritage List.
The tradition itself has also been recognized as a symbol of hospitality and friendship, with locals meeting at coffeehouses and ceremonially conversing.
Luwak Kopi
From the sublime to the ridiculous! But in actuality, this is a specialty coffee that you need to try at least once in your life.
It takes its name from its Indonesian origin, Kopi meaning coffee, and the Luwak meaning Civet cat.
The coffee comes from Sumatra when it was first discovered by some ingenious farmworkers in the 19th century.
Just for reference, most of the time coffee in Indonesia / Malaysia / Singapore is referred to as 'Kopi' even in English.
Forbidden from taking from the coffee harvest, workers noticed civet droppings near the plantations still contained whole coffee beans.
They discovered that once removed from the droppings, these beans could be brewed and savored just like any other coffee.
No, this isn't a joke! It's now favored as one of the world's finest coffees and those who taste it are amazed.
This is also the coffee Jack Nicholson's character drinks in the film "The Bucket List" so give it a try on any given opportunity,
Colombian Coffee
When it comes to more affordable single origins Colombia has just about the perfect geography and climate for growing coffee.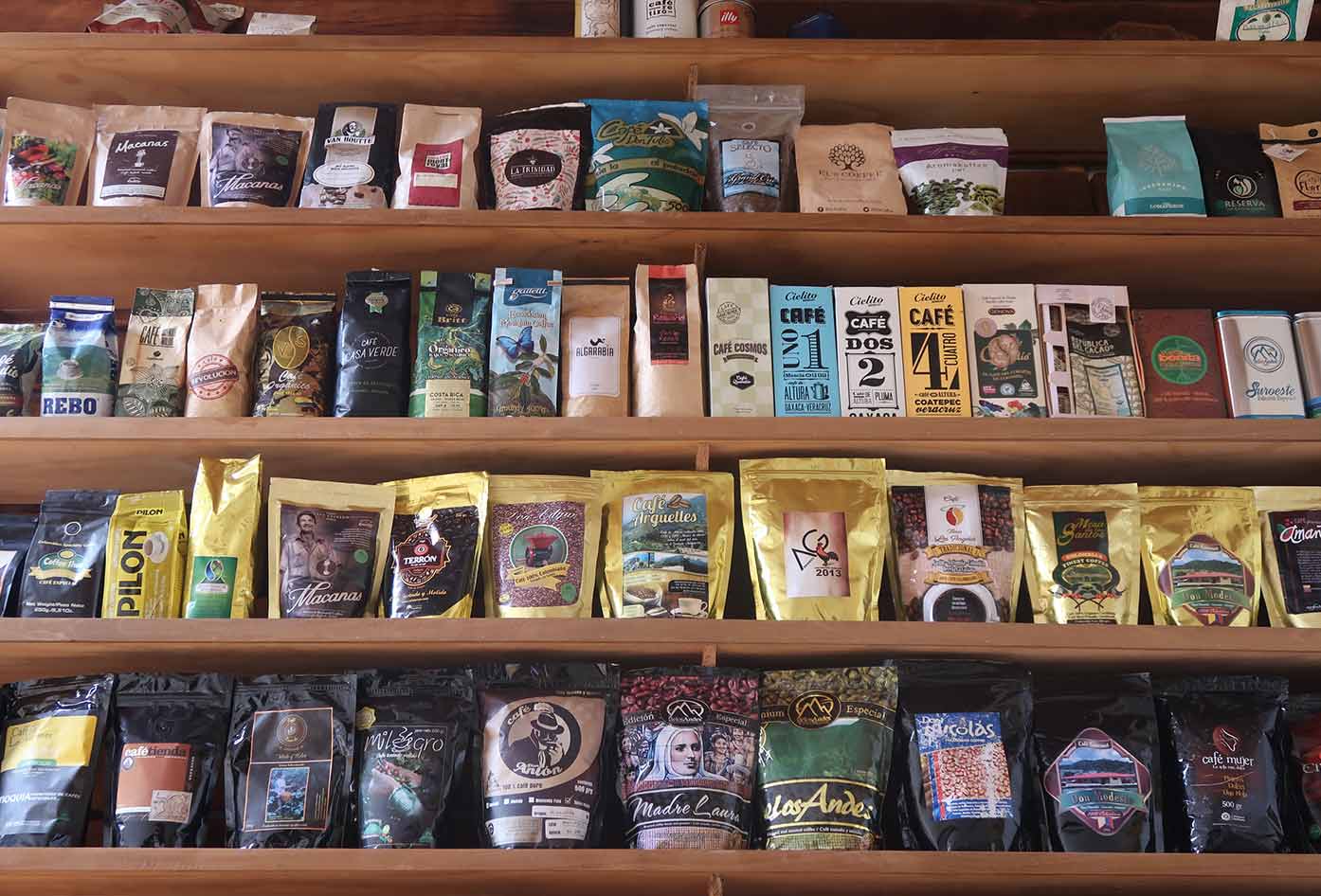 It grows from a sensitive crop that needs exactly the right conditions to thrive, and Colombia's coffee region happens to be one of the handfuls of countries that are capable.
The richness of flavor for which Colombian coffee is celebrated is mainly down to an excellent climate, perfect soil, and the exact right amount of rainfall.
Coffee thrives in places with at least 200 centimeters (80 inches) of rainfall per year, as well as in locations where the temperature never falls below freezing. In Colombia you get 100% Arabica beans!
Guatemalan Coffee
Guatemala is the Mecca for coffee farmers — and for very good reasons. Coffee in Guatemala is grown at an altitude of over 5,000 feet, which explains its robust and distinctively Guatemalan flavor.
The country's unique growing region, with a mild subtropical climate, combined with nutrient-rich volcanic soil, creates the ideal environment.
Anyone who's been backpacking in Guatemala will tell you about the aroma of coffee lingering in the streets of tourist hubs like Antigua.
Guatemalan coffee is often viewed as the pinnacle of great-tasting coffee, as it specifically feels more distinctive than a coffee from Nicaragua or Costa Rica.
The best region by far is the Antigua region, which produces hundreds of tonnes of coffee beans a year.
Italian Coffee
All Italian coffee used to be made almost exclusively with Arabica beans before the second world war.
Arabica is generally accepted as having a smoother and more acidic flavor compared to Robusta coffee, as well as having around half the amount of caffeine.
However, during the Second World War, Italy struggled to import enough Arabica coffee from Latin America to meet its ever-increasing demand.
With the war effort and Mussolini envisioning an Italy which relied on imports closer to home, they looked for closer imports.
As a result, they started substituting the Latin American Arabica with Robusta which was more easily available from the northern countries of Africa.
Many mainland Europeans prepare Robusta coffee beans with a Moka pot, creating a unique taste profile and aroma.
The art of the espresso is distinctively Italian, so don't forget to try a proper espresso maker!
Best Coffee in the World: Conclusion
Coffee is grown all over the world, years after the Ethiopian/Middle East expansion.
There are so many single origins and blends to try, it only makes sense to give bean to cup a go!
Buy your first FairTrade bag today or lookout for a local independent coffee shop near you and ask them about ethically sourced beans.
Learn more about Latin American culture and travel from this blog.
📌 Like this article? Pin it…
Have you tried any of these amazing coffees yet?
💬 Leave an inspiring comment or let's start a conversation below!
---
"Dear friend! Some links in this post contain affiliate links. Meaning, if you click through and make a purchase, book a hostel or sign up for a tour, I may earn a small commission at no additional cost to you. Your support means a lot and helps me to keep traveling and maintaining the quality of this site for you."