Today we'll learn more about the world's best coffee beans.
Whether you're an avid café visitor or an instant connoisseur, the next step should be making your own cuppa joe at home!
Instead of buying $7 coffees every day, a simple 250g bag can last you weeks at a similar price.
With the right equipment and the right beans, you'll be the point of envy amongst friends and colleagues.
If you don't find the right beans and go straight back to instant, trust me (jokingly) when I say there might be something wrong with you.
Best Coffee Beans
Let's spill the beans! We're about to get into different types of coffee and ways of knowing which one is the right bean for you.
Should you buy a high-acidity specialty coffee? What about a FairTrade sweet blend?
Having recently got back from Colombia's coffee region this page will act as a helpful guide and will hopefully lead you in the right direction.
Commodity vs Speciality Coffee
One of the most important and often overlooked contexts in which to buy coffee beans is knowing where they come from.
Knowing your commodity coffee from your specialty coffee is more important than you may realize.
Commodity Coffee
This may seem complicated but trust us. To understand coffee, it needs to be treated as a commodity.
Just like Gold and oil, coffee is something that's traded and thus changes value all the time.
'Commodity coffee' is basically the base rate version of coffee. It makes up the majority of all coffee consumed around the world in every country you could think of.
In fact, commodity coffee is traded on the New York Coffee Exchange, and the price is set on the world market without regard to intrinsic coffee quality.
Commodity coffee offers neutral or negative flavor attributes without provenance, which means buyers switch to the lowest price offer on the market with no commitment to long-term relationships.
The constant change of pricing means farmers cannot plan for their future, making it not the best iteration of coffee for those who farm it. If it was up to me, commodity coffee shouldn't be consumed.
However, the reality is, without commodity coffee, the specialty beans would have ridiculous prices due to a lack of base rate.
I acknowledge its existence, but in my opinion, true coffee lovers don't drink universal-tasting coffee.
I like bouquet, fruity hints, or hints of sweetness. Imagine if all coffee tasted the same? Turkish pots filled with Nescafé just sounds wrong.
Speciality Coffee
This is what I love when it comes to coffee. Coffee is like alcohol, in that any country can take part in some form or iteration of it.
Beans come from multiple countries and some are more preferable to others. For me, Colombian coffee is one of my preferred types.
However, you could be anywhere in the world and become a specialist roaster.
Arguably, coffee beans have helped local communities and small businesses all over the world. You could Google your hometown with the keyword 'coffee roasters' and you'd definitely get results.
The Speciality Coffee Association (SCA) defines Speciality Coffees as those with positive flavor attributes, and which are assigned a score of 80+ based on numerous attributes which contribute to the taste.
These evaluations are based on fixed criteria which are used through the specialty coffee industry. Some brands only want Arabica beans, some may just want Robusta. You never know unless you research.
Specialty grade coffee production needs more money going into it than commodity coffee, as it is often grown on higher altitudes with steep slopes which are difficult to climb.
Hand-picking, attention to detail, finding the best tastes. These all come with specialty coffee. You may have heard of Square Mile, Origin, and Pact Coffee roasters.
FairTrade Coffee
This is the part of the coffee sector I love! FairTrade coffee makes a huge difference to those who grow the beans.
Not only can farmers build a better quality of life for themselves, but for everyone around them. This encourages farmers to grow more, be more productive, hire locals and grow a business.
The coffee farmers invest at least 25 percent of their Fairtrade Premium back into improving productivity and quality.
Whether in Jamaica or Brazil, when you choose Fairtrade coffee and you're also supporting farmers to fight the challenges they may face.
Oftentimes, there can be issues with drought or crops getting spoilt. A farmer could lose a whole crop from just the effects of a changing climate, low and unpredictable incomes.
Some communities are starving or struggle to survive. FairTrade ensures farmers stay farmers even when the worse happens.
Brands such as Starbucks and Soho Coffee co. are good examples of FairTrade sellers. With that all being said, let's get into the beans!
How to Test Coffee Beans
When you make your very first coffee with your own bag of grounded beans, it's important to know what to taste for.
As an avid coffee drinker, you may just love how sweet or bitter a coffee tastes, but there are other factors involved.
A dark roast means a stronger taste, so what about espressos?
Sweetness:
Sweetness starts at the part that makes it all happen: the farm before harvest.
When a coffee 'cherry' is ripe, it tastes naturally sweet. This quality of flavor also applies to the seeds of the cherry which are the actual coffee beans.
This is partly why it's so important that pickers are well trained and properly paid – only ripe cherries produce sweet and balanced coffee that drinkers love.
Some Central American coffees have a crisp floral sweetness, while others have a deep caramelized sugar taste such as African or Indonesian.
Sometimes the sweetness is smooth like honey, whereas other times it's deep and dark like chocolate taste.
Every once in a while, coffee can be so sweet that it tastes like you put a few grains of cane sugar on your tongue.
It's important for the consumer to know, that creamer and added sugar to coffee ruins the taste depending on the bean. That's one way to slowly transition yourself into drinking black coffee.
Acidity:
Acidity, thanks to acid reflux and dentistry, does not have the best reputation.
We all know what it tastes like to have an overly acidic coffee. When the taste is so bad, you don't even realize that it's the bean's fault, you figure it was you that messed up.
However, with good quality coffee, the acidity is to be admired. Without acidity, coffee becomes a boring hot drink that keeps you awake.
Beans from the likes of Brazil are often low-acidity, creating a different flavor profile to neighboring countries.
Though they can taste nice with mellow chocolate, nut, and spice notes, they rarely generate the same respect as coffees from their Central American neighbors.
Guatemalan and Salvadoran coffees are more acidic and vibrant on the whole. If you need low-acidity roasts, it's worth knowing that Arabica beans contain considerably less acid than Robusta beans.
You should choose a bean from a low-elevation Brazilian plantation, dried whole, and dark roasted. This should, in theory, give you a brew that's very low in acid.
Bitterness:
Coffee can be inescapably bitter, it's what the natural reaction of roasting makes it become.
However, if it's too bitter, sour, or burnt-tasting, then somewhere in the process of roasting something went wrong.
When coffee beans are roasted, thousands of chemical reactions take place over the course of just a few minutes.
Most of these reactions we want to happen in a specific order to produce a balanced coffee that stays true to the farm it came from.
Flavor profiles are often attributed to regions, so going astray from what a consumer expects is often unwise.
Some of these reactions we want to avoid entirely. One particularly damaging reaction is when chlorogenic acids break down into phenyl indanes in dark roasted coffee.
This creates overly bitter coffee that just isn't worth drinking.
Balance:
Balance can only be defined by your own personal taste.
What you deem as the perfect balance, is what you deem as the perfect blending of acidity, sweetness, and bitterness.
Balance doesn't have to be limited to 100% Arabica Jamaican Blue Mountain or Kenya AA.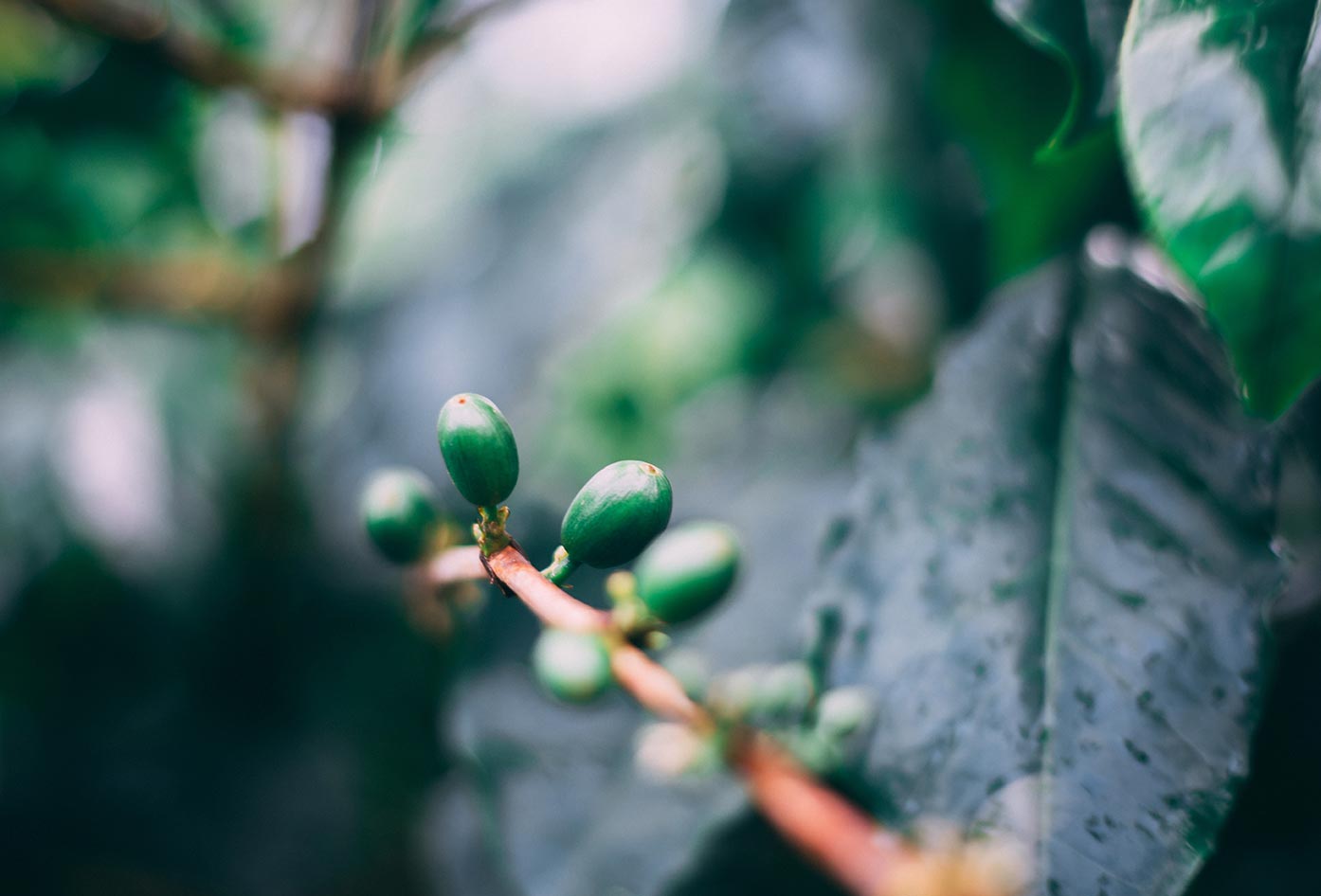 Blends, Robustas, and small-batch beans can also achieve balance if you know how to prepare them properly.
The journey of the coffee drinker is the journey for balance.
These are the truths that we hold self-evident. Coffee is more than just a hot drink, it's a way of life.
Hopefully, now, you can make your perfect cuppa joe!
Best Coffee Beans: Final words
Hopefully, this has been a guide that you don't end your journey with.
Make sure to do some research and go coffee tasting!
There's a wide world out there full of Jamaican Blue Mountains, historic Ethiopian beans, and perfect Guatemalan Mocha blends.
Who knows, maybe your favorite coffee is cheaper than you expected it to be? Aside from coffee from Colombia, my favorites include Hawaiian Kona (though very expensive) and Brazilian Planalto.
Check online roasters with special offers and subscriptions such as Pact Coffee and Coffee Bean Shop to find your favorite coffee today.
Or, learn even more about some of the best coffees in the world on this blog to find out which beans will spark your taste buds the most.
📌 Like this article? Pin it…
Have you sampled any speciality coffee beans before?
💬 Leave an inspiring comment or let's start a conversation below!
---
"Dear friend! Some links in this post contain affiliate links. Meaning, if you click through and make a purchase, book a hostel or sign up for a tour, I may earn a small commission at no additional cost to you. Your support means a lot and helps me to keep traveling and maintaining the quality of this site for you."