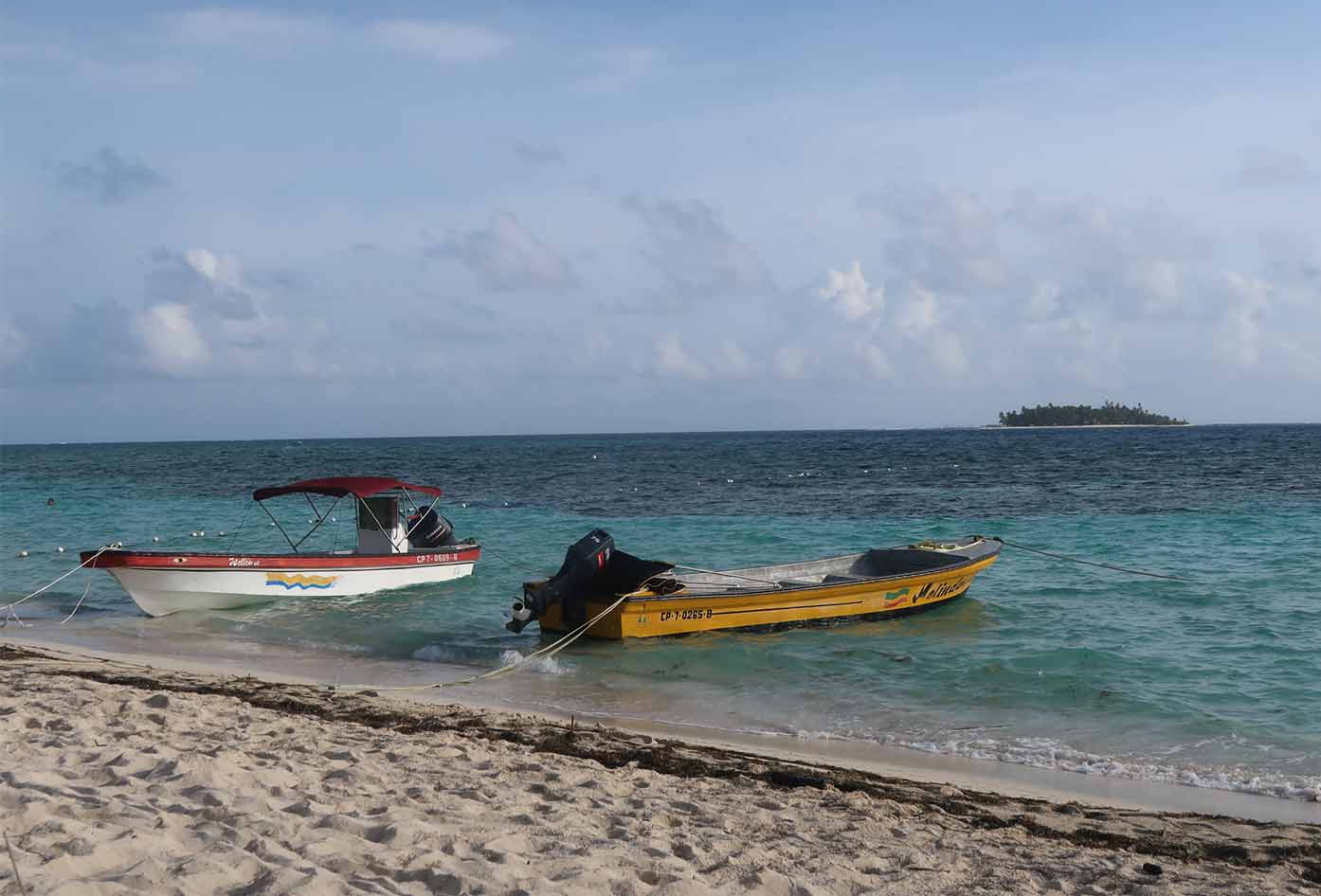 Are you looking for the best beaches in Colombia?
When it comes to beaches this amazing country manages to blend together all manner of truly special experiences for you.
Let me tell you, you'll be hard-pressed to make a definitive choice.
In fact, all this sand and sun makes it easy for you to come to Colombia and really grasp the richness and depth of the local people here.
Best Beaches in Colombia
Not sure where to start when looking? Here you can find a host of different beaches in Colombia.
Each one of these will give you the perfect example of why Colombia makes such a tremendous country to come and visit for some rays.
Playa Blanca
When you travel to Cartagena there are many great places to see. By this, I mean outside of the safe walls of Cartagena and the walled city.
Playa Blanca is a special place to come and visit and should give you a closer example of why the beaches in Colombia are so unique.
Like many of the beaches in Cartagena, Playa Blanca is a place you can enjoy if you go with the right people and stay in the correct locations.
Traveling from Cartagena and love the beach? If you've got adequate time do one of day-trips that I'm sure you'll absolutely love.
Taroa Beach
Beautiful dunes and sands sprawling as far as the eye can see make Taroa Beach one of the most popular locations in Colombia.
Located in La Punta, this beach boasts beautiful warm temperatures most of the year and also gives you access directly to the ocean.
Secluded in La Guajira region but, in the right hands, easy to reach and to enjoy. Taroa Beach makes it simple for you to spend your time on a golden beach with wonderful blue waters.
If you've never swum in the ocean it's definitely an experience you won't forget. Check out the local tours that include a visit to Taroa Beach and make sure you climb the dunes to get an even better view.
Taroa Sand Dunes are one of the biggest tourist attractions in the area, and once you've explored them all over nothing is going to feel better than relaxing on the beach or taking a dip in the Caribbean.
💡Smart Travel Tip
To avoid getting burned by the blistering sun here, be sure to carry a sun hat that has some form of UV sun protection (thank me later).
You can relax on the long stretch of the beach, and you can enjoy the huge (50 meters high) sand dunes as well. A superb place to absorb nature and enjoy the views.
The perfect example of what makes Colombia that perfect South American paradise to come visit.
Cristal Beach
Located in Tayrona National Park, Cristal Beach or Playa Cristal is filled with beautiful stretches of sand and even trees. This further improves the quality and depth of the location as you spend your time here.
You'll get to really explore the outdoors and enjoy the white sands that you can only really get when you're in the Caribbean.
From the amazing locally caught foods to the tremendous quality and depth of the snacks and sights to see.
Not only that, but you're going to have very few of the normal tourist attractions on this beach. You won't have the vendors hawking at you or a whole lot of other people all around.
It's just going to be you and the beach.
Take a tour there to make it even easier and don't forget to explore the forest and the rocky outcroppings while you're at it.
Don't miss out on the snorkeling tours available down the coast or the great food in the area either.
Playa de San Luis
San Luis beach in San Andres fun place to spend your time, making it very easy for you to mingle with the locals and get a bit more comfortable with spending time in this country.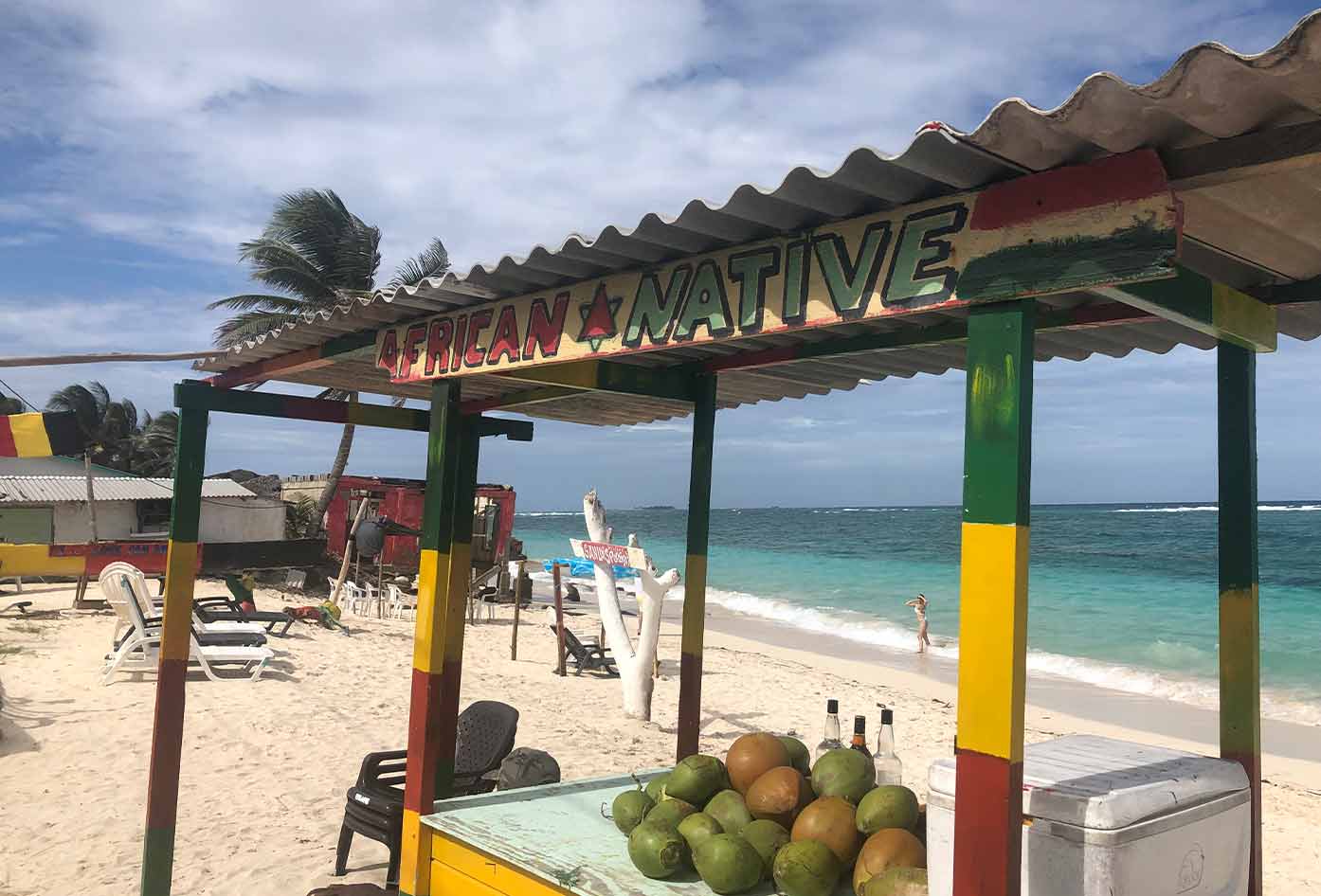 This smaller beach is great for those who don't really want to be inundated with so many other tourists. It's not quite as popular, but it's definitely just as beautiful (if not more so) than many of the others.
It's on the other side of San Andres, so there are fewer people wandering by. But it has crystal blue water and some amazing sands.
Mostly, you're going to find locals at this beach and that can actually give you an even better experience (think coconut cocktails).
You can truly immerse yourself in the culture of the area. If you want something even more fun to do make sure you check out the scuba diving or pick up a water bike to really have some fun.
Playa de San Luis is the best beach to go to for a chilled time, with ample opportunity to just cut loose and enjoy yourself in a truly special part of San Andres Island, complete with places to rest and relax.
Playa de Spratt Bight
The famous Playa de Spratt Bight also on San Andres Island is the kind of place that lets you mingle with the locals.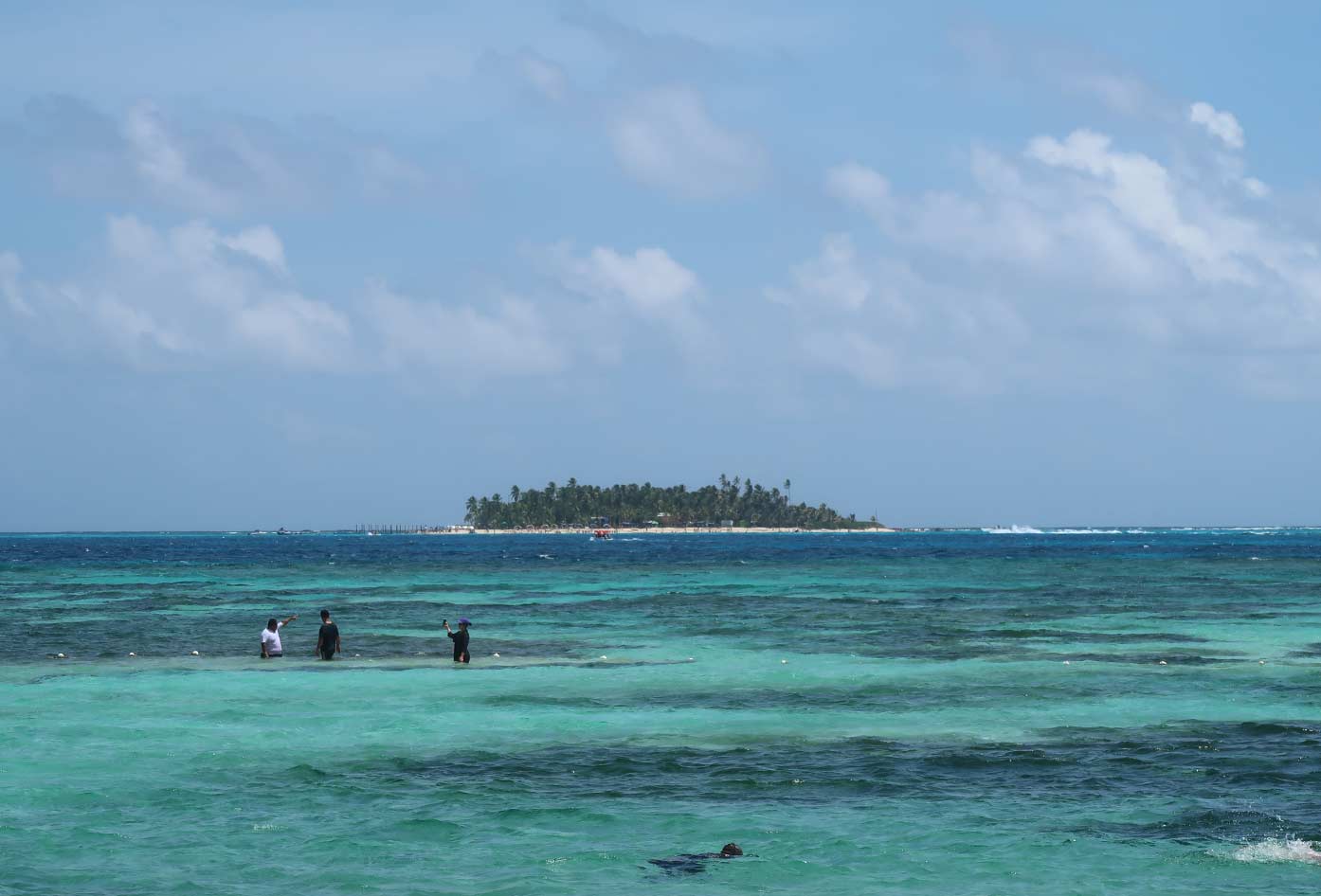 While it can be a touch busy at times, you can find it easy to just relax here and appreciate a more relaxing and satisfying experience overall.
Not only that, but you should find that it makes it much easier for you to mingle with the locals due to the proximity of people.
Now you can hopefully see why the various beaches in Colombia are so popular to visit for locals and tourists alike.
Bahia El Aguacate
Finally, you're going to want to take a closer look at Bahia El Aguacate. It's one of the most popular beaches in Colombia and it's one that's going to take on your adventurous side.
If you want to hike you can take an hour and a half to get there from Capurgana and when you arrive you'll have plenty to do.
There's plenty of food options here, as well as the great beach itself where you can swim, snorkel, and a whole lot more.
You can get advice from one of the many hotels in Capurgana and even get yourself a personal guide.
There's more than just a beach to go hiking over too, with the headlands and even an old poet shack to explore around.
Colombia Travel Tips
Below I'll list my best travel tips for visiting the beaches in Colombia.
Whenever I can I note down tips tricks that I feel can really enhance your experience, save you money or help you gain new insights and knowledge about a particular place or country.
If you want to get the most out of your time in this amazing country, then I suggest you get your best travel shorts ready and consider visiting the beaches in Colombia like those listed above.
Got Travel Insurance for Colombia?

Designed by travelers, for travelers, World Nomads covers more than 150 adventure sports and activities so you can explore your boundaries.
Best Beaches in Colombia
I've found these beaches to be safe… but are you in doubt?
If you're traveling alone and looking for ideas on keeping your valuables safe on the beach, check out this guide that gives some great advice on staying safe on any beach in the world, not just beaches in Colombia.
So, for a sun-kissed experience far beyond what you might be used to, there are few places better to visit than Colombia.
Start with these beaches in Colombia, and I'm sure you'll prosper! See this guide on planning a trip to Colombia for more travel tips.
📌 Like this article? Pin it…
Which one of these beaches in Colombia will you visit first?
💬 Leave a positive comment or lets start a conversation below!
---
"Dear friend! Some links in this post contain affiliate links. Meaning, if you click through and make a purchase, book a hostel or sign up for a tour, I may earn a small commission at no additional cost to you. Your support means a lot and helps me to keep traveling and maintaining the quality of this site for you."