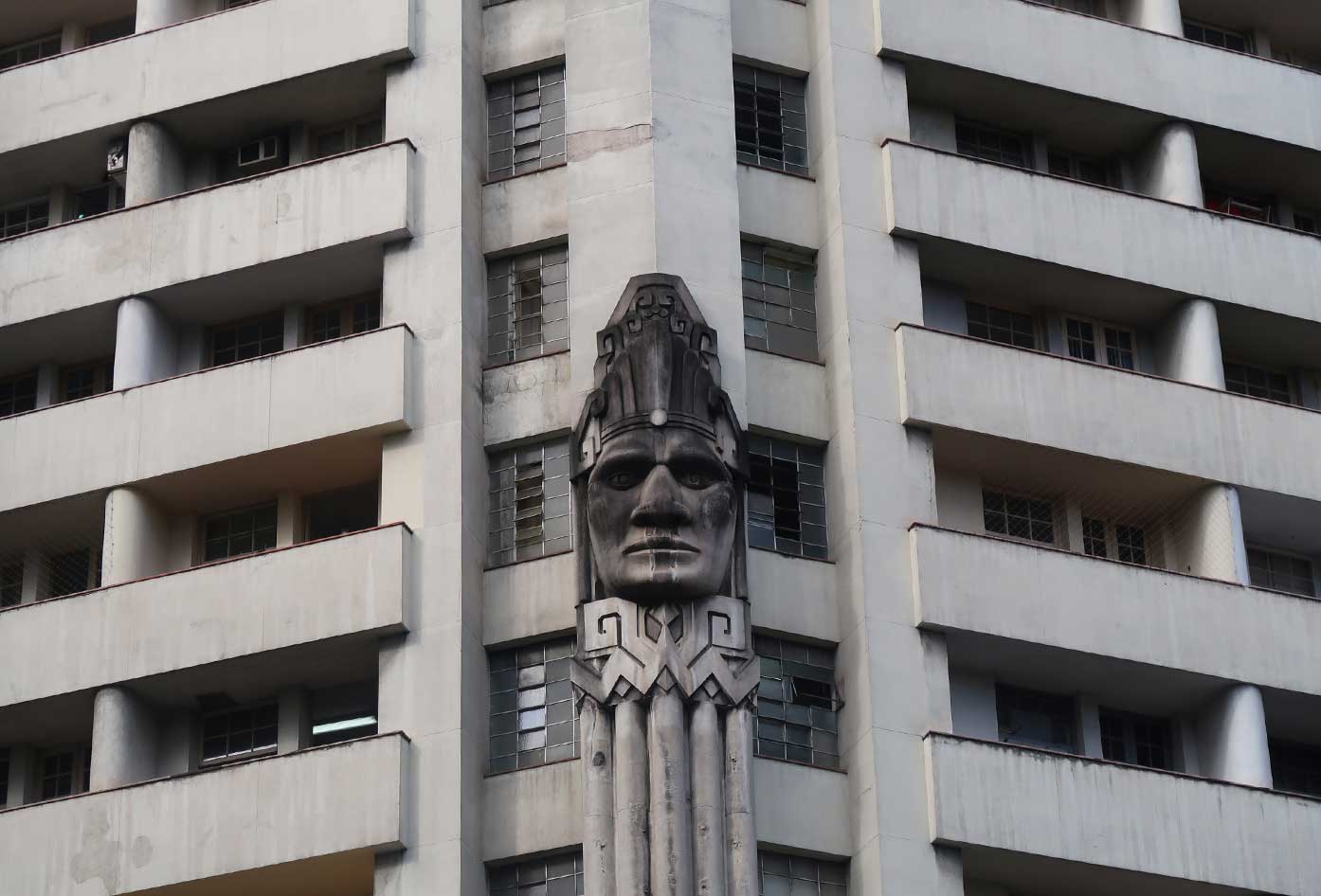 Traveling to Brazil and looking for a hostel in Belo Horizonte?
Brazil as a country has a lot to offer. If backpacking Brazil, I recommend you make a stop in Belo Horizonte. Whilst staying in Belo I needed a place to stay fast and found these to be the best.
---
Quick Answer: Best Hostels in Belo Horizonte
---
Belo Horizonte is much more than the 6th biggest city in Brazil. It is one of the first 'planned' modern cities in Brazil and, although busy, it has a peaceful feel about it as you walk around.
It's a little harder to find somewhere to stay here when compared with somewhere like Rio de Janeiro. I've created this list to make life easier.
What to Look for When Booking Hostels
Location: Belo Horizonte is one of the best places to stay in the Minas Gerais region for backpackers or travelers. If you're on a budget making sure you're within close proximity to the attraction or central location you're visiting can save you money in the long run.
Price: Cheaper is not always the best way to go when choosing hostels. When taking into account the other key points you can find a happy medium. Try picking one or two hostels located in the same area and make a decision based on your personal priorities.
Comfort: For the seasoned backpacker comfort become ever more so important. A rock-solid bed, cold water, and loud background music can be an instant turn-off for some people. See the reviews for each individual hostel you're considering and try and find out if you'll be able to get comfortable there. If having WiFi in your room is a deal-breaker you may want to contact the hostel first to inquire.
Activities: What is there to do in the area and does the hostel offer any means of support for getting there or even guided tours with a local guide? This is an important one if you're planning is to live new experiences and make new friends. Taking part in this type of group activities really help you create long-lasting travel experiences.
So, when looking for a place to stay in Belo Horizonte, check out some of these hostels. That way you can get a head start planning your trip.
Belo Horizonte Hostels Brazil
Now without further ado, let's look a little more in-depth at the best hostels in Belo Horizonte that I know you'll love.
3 reasons to stay here
✓ Top quality bedding.
✓ Continental breakfasts
✓ High-quality coffee.
There's a reason the Adrena Sport Hostel gets so many visitors every year; they make it very easy for you to relax and enjoy yourself and settle in.
---
3 reasons to stay here
✓ Impressive attention to detail
✓ Free Wi-Fi on offer
✓ Wonderful buffets
Looking to find a hostel that makes it easy to settle in and just have fun, this is the place to be. Just 10-minutes from the city center!
---
3 reasons to stay here
✓ Free Wi-Fi provided
✓ Top quality bedding
✓ Friendly staff
If you are looking for a good place to stay, then the Hostel Savassi makes it nice and easy for you to make your way around Belo Horizonte.  
---
3 reasons to stay here
✓ Highly rated by guests
✓ Wi-Fi on offer
✓ Near the airport
When looking for a place to stay that's very easy to relax in and to get to, under a mile from the bus station, why not stay here?
---
3 reasons to stay here
✓ High quality bedding
✓ Free Wi-Fi offered
✓ On-site public parking
This hugely impressive hostel makes a fine stopping point for anyone who wants to enjoy comfort and quality in abundance. A fine place to stay for adventurous, always-outdoors visits, too.
---
3 reasons to stay here
✓ Great quality buffet provided
✓ Free Wi-Fi offered
✓ High quality rooms
The first thing you should notice here is how friendly the staff are. Great location, excellent detail inside, and a very friendly team, and the staff are always happy to help.
---
🔗 Are you forgetting Something!?
Securing your belongings in hostels is a must whilst traveling.
Why Use a Cable Lock?
✓ 3 dial combination
✓ Gives Peace of Mind
✓ Coated Steel Cable
Staying in hostels in South America with camera equipment and laptops, I secure my belongings click here to learn more.
---
3 reasons to stay here
✓ High quality buffet offered
✓ Free Wi-Fi, too
✓ Private parking available
If you want to find a good quality hostel to stay at that's cheap and affordable, you would do well to start here – the quality and general hospitality are outstanding.
---
3 reasons to stay here
✓ Wacky interior design
✓ Free Wi-Fi on offer
✓ Excellent service quality
When it comes to finding a good place to stay, the awesome location of the Rock! And Hostel is a fine starting point. High-quality rooms, tremendous service quality.
---
3 reasons to stay here
✓ Excellent coffee and buffet
✓ Free Wi-Fi is provided
✓ Wonderful rooms
From the kindness of the staff to the quality of the food, you would do well to find a better hostel to stay at for good value than Da Orla.
---
3 reasons to stay here
✓ Free Wi-Fi provided
✓ Private parking is available
✓ Excellent for solo travel
When on the lookout for a good place to start, this might be it. Excellent service quality and facilities onsite including luggage storage and a quality lounge.
---
3 reasons to stay here
✓ Tremendous room quality
✓ Free Wi-Fi on offer
✓ Varied breakfasts
Start every morning and end every night in a very friendly, high-class venue that makes it very easy for you to settle in and feel at home in Belo Horizonte.
---
3 reasons to stay here
✓ High standard of rooms
✓ America/buffet breakfasts
✓ Free Wi-Fi offered
Thanks to this tremendous boutique hostel, this gives you all the help that you could need to really enjoy yourself and settle into this city without ever feeling lost.
---
With Samba Rooms and Rock and Hostel being 2 of my favorite hostels in Belo Horizonte. Hopefully, find the perfect one for you.
Usually, when I arrive in a new place with my favorite backpack I like to know that I've got my accommodation already sorted.
With the above recommendations, you should find one of these hostels in Belo Horizonte to fit your needs.
If you're still undecided, look below at some of the reasons why I feel hostels are great for backpacking.
Why Choose a Hostels in Belo Horizonte?
Meet like-minded people: Staying in a hostel can be a great way to meet other backpackers, locals, and knowledgeable guides. Many people overlook this aspect when considering staying in hostels.

Save money: A great reason to save money and extend your budget even further. Hostels are typically one of the most cost-effective types of accommodation in Latin America.


If you're traveling as a couple or not on a tight budget remember that many hostels in Latin America offer private rooms. Meaning you can have the same privacy s you would in a hotel room but still benefit from the social and group dynamic of hostel life.

Find Cultural Activities: Whilst backpacking Brazil, hostels are one of the best places to get inside information on all the local events and cultural actives in the area. Some of the most unique and spontaneous.
Got Travel Insurance for South America?

Designed by travelers, for travelers, World Nomads covers more than 150 adventure sports and activities so you can explore your boundaries.
Belo Horizonte Hostels Brazil
Booking accommodation beforehand is wise not only for my peace of mind but also for safety reasons.
This way you can avoid any sudden culture shocks and concentrate on getting to know the people, places, and local pleasantries.
📌 Like this article? Pin it…
I hope this helped your search for hostels in Belo Horizonte.
Need More Hostel Inspiration?
Hopefully, you've found the perfect hostel to stay in during your trip.
Feel like you need more ideas on where to stay? I've got you covered:
Maybe you're traveling with lots of valuables in your luggage? Check out these GPS luggage trackers for keeping your eye on your belongings.
---
"Dear friend! Some links in this post contain affiliate links. Meaning, if you click through and make a purchase, book a hostel or sign up for a tour, I may earn a small commission at no additional cost to you. Your support means a lot and helps me to keep traveling and maintaining the quality of this site for you."