Are you thinking about backpacking Mexico?
If you're new to Latin America, traveling through Mexico could be one of the best experiences you could ever have. It sure was for me.
In this Mexico travel guide, I'll show you some of the best places to visit so that you can achieve the richest travel experience possible.
Backpacking Mexico
By the end of this travel guide, you'll be inspired to get to know Mexico more and learn more about its diverse culture via travel.
From there you may get tempted to veer into Central America at some point during your adventure.
If you're a backpacker and wondering what to pack for Mexico, I'd recommend you try to keep your bag as light as possible.
That way, you can travel more freely.
The plan is for you to return home feeling energized and inspired, not worn and haggard from lugging around too much luggage.
If you do struggle with a bad back, maybe take a quick look at these backpacks for back pain I've tested out over the last few years.
Mexico Trip Planning
Right so you've made it this far, let's start by looking at the logistics and some of the requirements you'll need to get into Mexico.
How to get to Mexico: Depending on where you're traveling from, getting to Mexico can be easy. If you're traveling from the U.S. or Europe, you can fly directly into the country.
For the purpose of this backpacking Mexico travel itinerary, I'm going to recommend you fly to either Cancun or Mexico City airport.
See my Mexico city travel blog or even learn the best time to visit Cancun so you can be prepared for what awaits you here.
If traveling via land, you can get a bus from the west of the United States, people even do day trips to Tijuana from San Diego and return the same day.
You can also get shuttle buses if you're traveling up from El Salvador, Honduras, or Nicaragua.
Depending on which type of bus you get, you may have to get off at the border and manually go through immigration.
Visas: There are no visa requirements for both UK or U.S. citizens, providing you stay fewer than 180 days.
If you overstay the tourist visa, expect to pay a fine before leaving. Also, ensure you've got at least 6 months validity on your passport.
Mexico typical costs and budget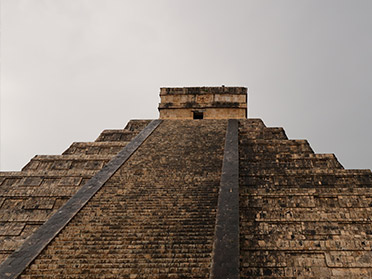 Cost Breakdown:
🇺🇸 1USD – 🇲🇽 21MXN
My daily budget:
Up to 900MXN
Suggested budget:
750-1.2K MXN/$35-56US
Backpacking Mexico didn't seem expensive on my budget, but I had the luxury of staying with a family friend for a while.
Getting deeper into my Mexico itinerary, I noticed the prices starting to increase the closer I got to the Yucatan Peninsula.
However, if you find yourself constantly comparing travel/living expenses with the USA, you'll notice it's much more economical for the most part.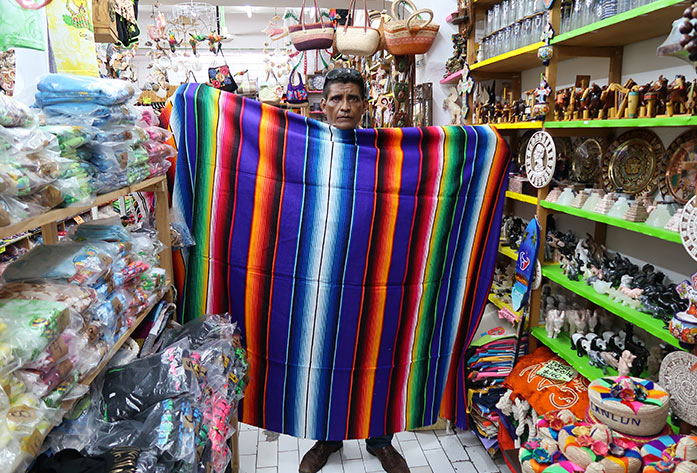 By continuing your adventure south and backpacking to Central America, you'll begin to feel Mexico was a little pricey in comparison.
Taking into account the quality of life in Mexico and North American countries; they can be higher depending on your available resources.
Traveling to Mexico: What to Expect
Usually, when I go backpacking, I aim for the highest quality for the cheapest price. This also involves bartering (where necessary) which in some cases can be seen as a good or bad thing.
There are many tips, tricks, and hacks to achieve that while you're backpacking in Mexico.
Mexico: Travel Basics
🛏️ Lodgings
:
You'll find some great
hostels in Mexico City
for as little as $8 per night. It's possible to travel on a budget, but if not, you'll find AirBnbs, homestay, and short-term rents easily in Mexico.
🍽️ Dining:
he food in Mexico is spectacular and attracts people from all corners of the globe. Be sure to sample the best flavors throughout the country as you visit the different regions.
🚌 Transport
:
If you're
traveling by bus in Mexico
, it's all about Ado buses. Always travel first class on long-distance routes. Ado buses are comfortable, and you'll find them the best way to move around the country.
🎟️ Activities
:
With tons of things to do in Mexico, I'll note the best for each place below. Get yourself to one of the
pueblos mágicos
that you can find scattered around the country.
I'll highlight many of my travel hacks, tips, and tricks throughout this travel blog.
So, whether you're cruising the Copper Canyon by train or Cenote diving in Tulum, you find useful information you can benefit from.
Map of Mexico
Before we go any further let's take a look at the map below and put the size of Mexico in perspective.
The interactive Mexico map above will help you to navigate to the list of the places in this backpacking Mexico guide.
This Mexico travel guide lists some of the most interesting places in the country and to visit all the places; you'd need around a 3-week-minimum itinerary.
If you're considering driving in Mexico, you could see much more in less time.
That's if you're in a rush. I like slow travel to allow more time to connect with locals.
Best Places to in Visit Mexico
Use the links below to go to locations most relevant to you.
San Cristóbal del las Casa
As I aim to get back to Mexico on an annual basis, it's worth noting that this is a living article that I update frequently adding my latest trips 🙂
Mexico Travel Tips
Below are some useful travel tips for Mexico, including books to read to help you make the most out of your experience.
Got Travel Insurance for Mexico?

Designed by travelers, for travelers, World Nomads covers more than 150 adventure sports and activities so you can explore your boundaries.
Books to Read on Mexico
Inspired by Mexican culture? These books I've listed may interest you:
Great reads if you wish to learn more about Mexico before your trip.
Backpacking Mexico
Whether you follow this Mexico itinerary or not, try to mix up the sights a little when you're backpacking through Mexico.
It's impossible not to think about all the amazing options you have.
Maybe you're thinking of heading down to Guatemala or deeper into Central America during your adventure?
If so, stay vigilant at all times and remember, people, are generally willing to help you along the way.
What I love about traveling through Latin America is connecting with people, and it's something unique that you can easily and will do.
My motto is the lighter you travel, the better, especially if you plan to get off the beaten track as you travel in Mexico.
If you were in two minds on where to go, this guide should have given you some inspiration and motivated you to finally decide which places to visit in Mexico.
Now you know where to go to Mexico and have more knowledge about the inside of its borders.
It should be clear that Mexico must be seen to fully appreciate its vast history and culture.
My greatest advice is that you take the time to explore the regions that really speak to your heart!
See this list of safe places in Mexico whilst doing your research!
📌 Like this article? Pin it…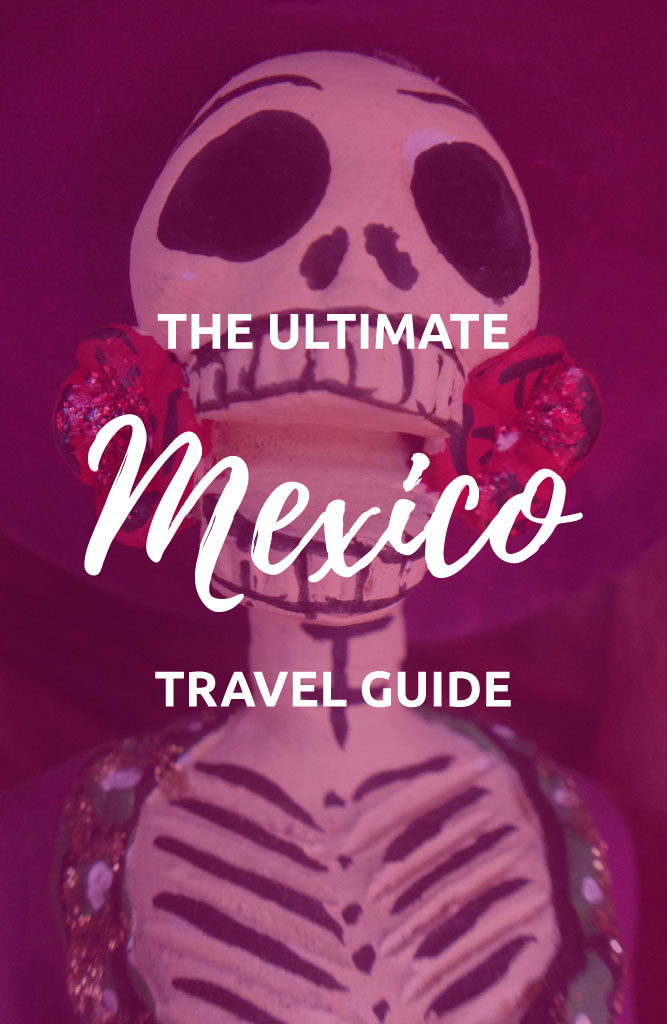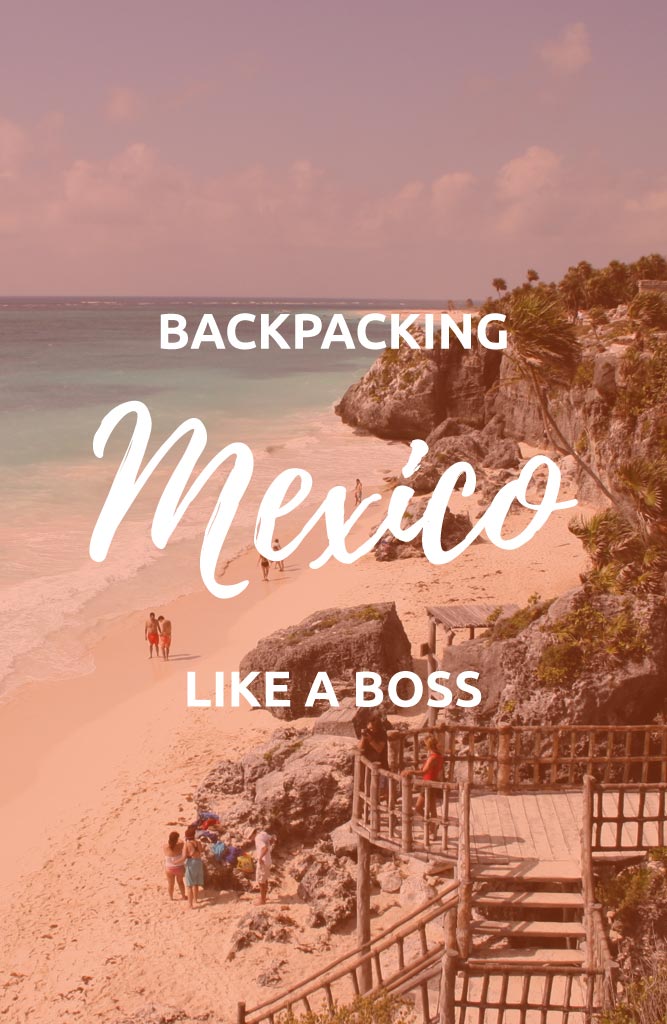 Missing something? Got tips, tricks & advice we can learn from?
💬 Leave a positive comment or lets start a conversation below!
---
"Dear friend! Some links in this post contain affiliate links. Meaning, if you click through and make a purchase, book a hostel or sign up for a tour, I may earn a small commission at no additional cost to you. Your support means a lot and helps me to keep traveling and maintaining the quality of this site for you."