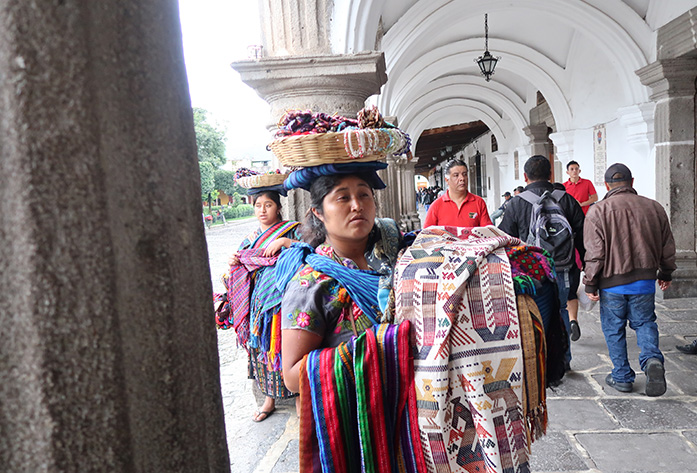 Are you thinking of backpacking Guatemala?
Here, I document the most interesting things to do in Guatemala!
As you may or may not know, Guatemala has a backpacking culture that can inspire you to travel and explore more of Central America.
There are many reasons why people travel to Guatemala, and not once did I ask myself if Guatemala was safe.
For me, it's my second time visiting and as usual, I'm looking for the coolest places to visit in Guatemala.
So if you're in the middle of planning a trip to Guatemala, this guide will work wonders for you.
Backpacking Guatemala
This is a living article updated during and after my travel to Guatemala.
Like many times when I travel, in hindsight, I wish I could have done more, seen more and packed fewer things in the trusty old backpack.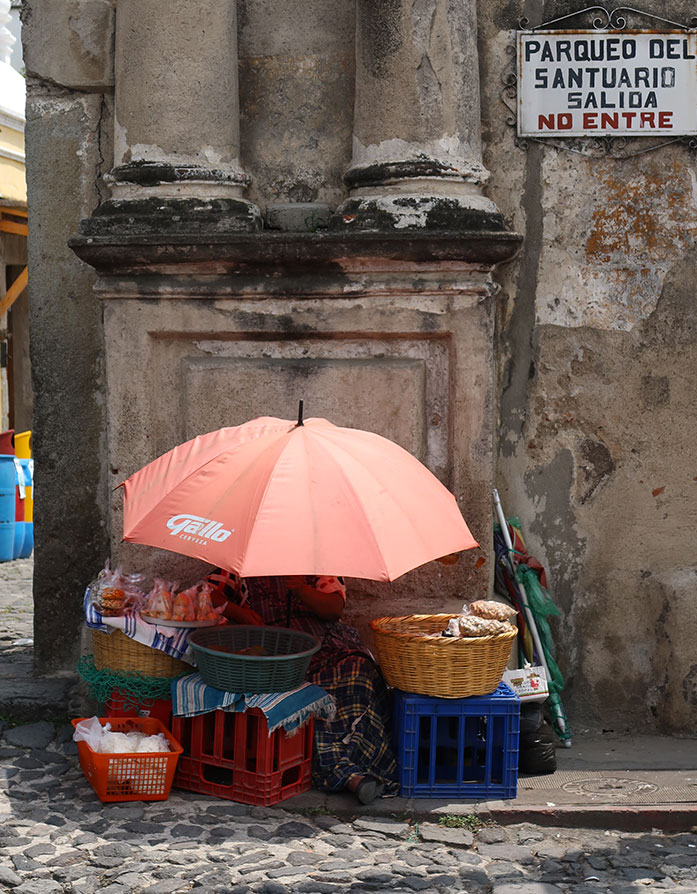 I was captivated by what I saw, which was very little. I barely left Antigua, for anyone that knows anything about Guatemala.
In this guide, I'll look at some of the best things to do in Guatemala, including Antigua, which is one of the main locations tourists visit when traveling to Guatemala.
One highlight is the abundance of locally made fabrics and clothing, in particular, the vibrantly colored huipils or tunics that local women wear.
To be honest, it's hard to find reasons not to visit Guatemala; for me – it's the destination I recommend for all first-time backpackers.
Why travel to Guatemala
Other than to be able to show you how to travel, make the most out of your experience and locate the best places to go in Guatemala.
Here are three reasons why I travel to Guatemala:
To continue learning Spanish
Visit powerful Mayan ruins
To explore, learn and inspire
Average Duration: 1-2 months
I use a combination of homestays, Airbnb and hostels.
If you plan to learn Spanish while you're in Guatemala, you should organize a homestay through the school.
Getting to the Mayan ruins of Tikal from Flores is a smooth experience for those interested in culture.
When I'm backpacking Guatemala, I will be attending Spanish Schools and learning about the Mayans and Cacao, aka the food of the gods.
Useful information about Guatemala
Three facts about Guatemala
Things to know when traveling to Guatemala that could save your life:
Guatemala gained independence from Spain on September 15, 1821.
Saying hello and good morning on the street is normal.
You can find some of the best avocados you've ever tried.
Ok, I admit, they probably won't save your life but are still useful things to know and look out for.
So, you already know why you're backpacking Guatemala and you have some idea on what to expect.
Let's look below at some of the specifics such as how much you can expect to spend and some of the places in Guatemala to visit.
How to get to Guatemala
If you're traveling from the United States, Europe of the rest of the world, the easiest way to get to Guatemala is by plane.
I flew into La Aurora International Airport based in Guatemala City, direct from Mexico City.
You can easily cross the Guatemalan border from Belize, if you're already in Central America.
Visas
Providing your stay is fewer than 90 days; there are no visa requirements for both UK or U.S. citizens.
If you do overstay your visa in Guatemala, expect to pay a fine before leaving the country.
Central America Border Control Agreement
Guatemala is part of the Central America Border Control Agreement. Make sure you're aware of the CA-4 which states:
British tourists can travel within any of the CA-4 countries (Honduras, Nicaragua, El Salvador, and Guatemala) for a period of up to 90 days without completing entry and exit formalities at border immigration checkpoints.
If you're questioning safety in Guatemala, you can find more info at www.gov.uk.
💡Smart Travel Tip
When traveling around Latin America with expensive gear like Laptops and Cameras, decent insurance cover is imperative.
Here's some of my expenses for Guatemala:
Guatemala typical costs and budget
Daily cost Breakdown:
🇺🇸 1USD – 🇬🇹 7.74GTQ
My daily budget:
Up to 350GTQ per day
Suggested daily budget:
225-260 GTQ / $28-35
(with accommodation)
Have you already set your Guatemala backpacking budget?
I recommend this guide to using ATMs in Guatemala if you intend on carrying cash.
But is it possible to travel in Guatemala on a budget? The answer is yes! I like to travel smart wherever I can.
Getting the highest quality for less price, can be achieved by haggling.
I will highlight any Smart Travel tips and tricks throughout this article.
Colombia: Travel Basics
🛏️ Lodgings
:
Expect to pay anything from $9 for
hostels
,
homestays
or private accommodation. I tend to use Airbnb, but I also use homestays when backpacking Guatemala as part of my cultural travel goal.
🍽️ Dining:
Stick to street food and local bakeries for the most authentic food and expect to pay from 30GTQ. I drink a lot of water, you can expect to pay anything from 15GTQ for a small bottle.
🚌 Transport:
Shuttles are common for long-distance travel in Guatemala. You'll see a lot of chicken buses for which you can expect to pay anything from 10-30GTQ. There's an abundance of travel agents offering shuttle buses to all of the locations in this guide. Most advertise the prices in $US.
🎟️ Activities
:
With entrance fees,
rentals
, classes,
tours
all adding up, you can expect to pay anything from 50GTQ for entry to a historical or natural attraction. E.g. entrance to Semuc Champey is
50GTQ
, and the entry fee to visit the
Tikal ruins
in Flores is only
150GTQ
per person.
Try food from a traditional Guatemalan bakery. I recommend Pan Colonial – here you'll find a good selection of pastries.
I loved the sweet bread they made with canella (cinnamon). It's delicious!
So, now we've got a bit of planning out of the way, I guess you'd like to know the best time to travel to Guatemala – let's dive into this travel guide:
Backpacking Guatemala – Travel Guide
Make sure you map Guatemala by using Google. I usually use Google maps to mark the locations that I'd like to visit before arriving.
Below, I will list some of the places that I will visit whilst backpacking Guatemala.
Since I will be flying into Guatemala City airport, I usually work out what to do in Guatemala from there.
Best places to visit in Guatemala
Use the links read about the locations most relevant to you.
If you know of any places that you think I should visit, please leave a comment below. Note: I will add more locations once I've visited them 🙂
Got Travel Insurance for Guatemala?

Designed by travelers, for travelers, World Nomads covers more than 150 adventure sports and activities so you can explore your boundaries.
Backpacking Guatemala – Travel Guide
Overall, it's an all-around great place to start backpacking through Central America, and you'll find it a great place to meet backpackers.
I hope you've found this Guatemala travel guide useful in some way and implement some of the tips into your own backpacking adventure.
See these books about Guatemala to learn more about the country.
Keep checking back as I'll be adding more locations to this guide soon.
If you wondered where the beaches in Guatemala are; I'll be writing about the best beach spots to visit.
📌 Like this article? Pin it…
Missing something? Got tips, tricks & advice we can learn from?
💬 Leave a nice comment or let's start a conversation below!
---
"Dear friend! Some links in this post contain affiliate links. Meaning, if you click through and make a purchase, book a hostel or sign up for a tour, I may earn a small commission at no additional cost to you. Your support means a lot and helps me to keep traveling and maintaining the quality of this site for you."