Welcome to this Argentina itinerary that I have planned out.
This guide is designed for those thinking of backpacking Argentina and looking for ideas on what to do, where to go, and what to see.
Spending over 6 months in Argentina I took my South America trip to another level. I actually visited for a second time to explore the northern areas including places such as Purmamarca and Salta.
However, for you, from Chile, with around one week in Argentina; I'm recommending you check out the glacial landscapes in Ushuaia.
Argentina Itinerary
This Argentina itinerary makes up part of my South America backpacking itinerary which I did a few years ago.
That trip lead me on a mission to cover the whole of Latin America.
Arriving from Chile's share of Patagonia lets look at the rest of my trip and see what you can learn from my itinerary.
Argentina Travel Itinerary
🇦🇷 Route: Ushuaia > Buenos Aires > Iguazu
Having already briefly flirted with Argentina with the winding roads that pass through Patagonia.
Now, you will have the chance to really experience the country starting from the South and then heading up to the capital.
Be sure to try some steak as Argentina is known for having some of the best grass-fed beef in the world (but you already knew that 🙂 ).
Ushuaia
Duration: (5 Days) > Time: Day count: 53
Continuing on the W-loop of Patagonia, you will finish up in Ushuaia, the most southern point of all of South America.
You should head to the Perito Moreno Glacier, a stunning, massive glacier, and also look out for some of the fauna, including penguins, sea-lions, and guanacos.
It is from here you can take a cruise to visit Antarctica, however with time and cost permitting, this will not be included in this itinerary!
Duration: (3 Days) > Time: Day count: 58
This is the second and only other time I recommend using a flight instead of public transportation, to avoid spending days (literally, days!) traveling to reach the next destination.
Most travel in Argentina via plane is relatively cheap and will save you heaps of time. A one-way flight from Ushuaia to BA costs around $90.
Buenos Aires is considered the "Paris" of South America, and there are tonnes of beautiful buildings you can see like the Casa Rosada and Plaza de Mayo. See where to stay in Buenos Aires whilst here.
Check out the La Boca district, which continues with this theme and has a very strong Italian presence.
You should also visit a tango show whilst here. The best place? Pretty much any of the plazas you can catch a public performance!
Duration: (2 Days) > Time: Day count: 61
From Buenos Aires, you can easily transport yourself over to the Missiones Provence in the north of the country.
Iguazu has a dedicated airport which you can fly to for less than $100.
Iguazu falls are another UNESCO site you'll visit as part of this South America itinerary which is known as the largest waterfall in the world.
Outside of all the park has to offer you can easily hop over into Brazil from here. You can see all my Brazil travel blogs here to learn more.
Argentina: Useful Links
Are you ready to start booking your trip to Argentina?
My #1 goal is to help you get deals and discounts no matter where you're from or where you're going in Latin America.
In this Extremely useful links section, I share a list of companies, hostels, and tour providers that I've personally used or done extensive research on and will be using in the near future.
Why reinvent the wheel? I spend 40% of my current day-to-day planning travel in and around Latin America.
Whether in South America, Central America, or on an island in the Caribbean (usually Jamaica) you can rely on me to give you a great starting point for booking your trips to the continent.
Planning a Trip to Argentina
Here is my first port of call no matter where I'm going to I start by looking at these sites for ideas:
As you begin to refine your Argentina itinerary you'll have a better idea of the landmarks and accommodation you'll visit.
Time is of the essence when backpacking and the idea is to put yourself in the best position to see everything you planned.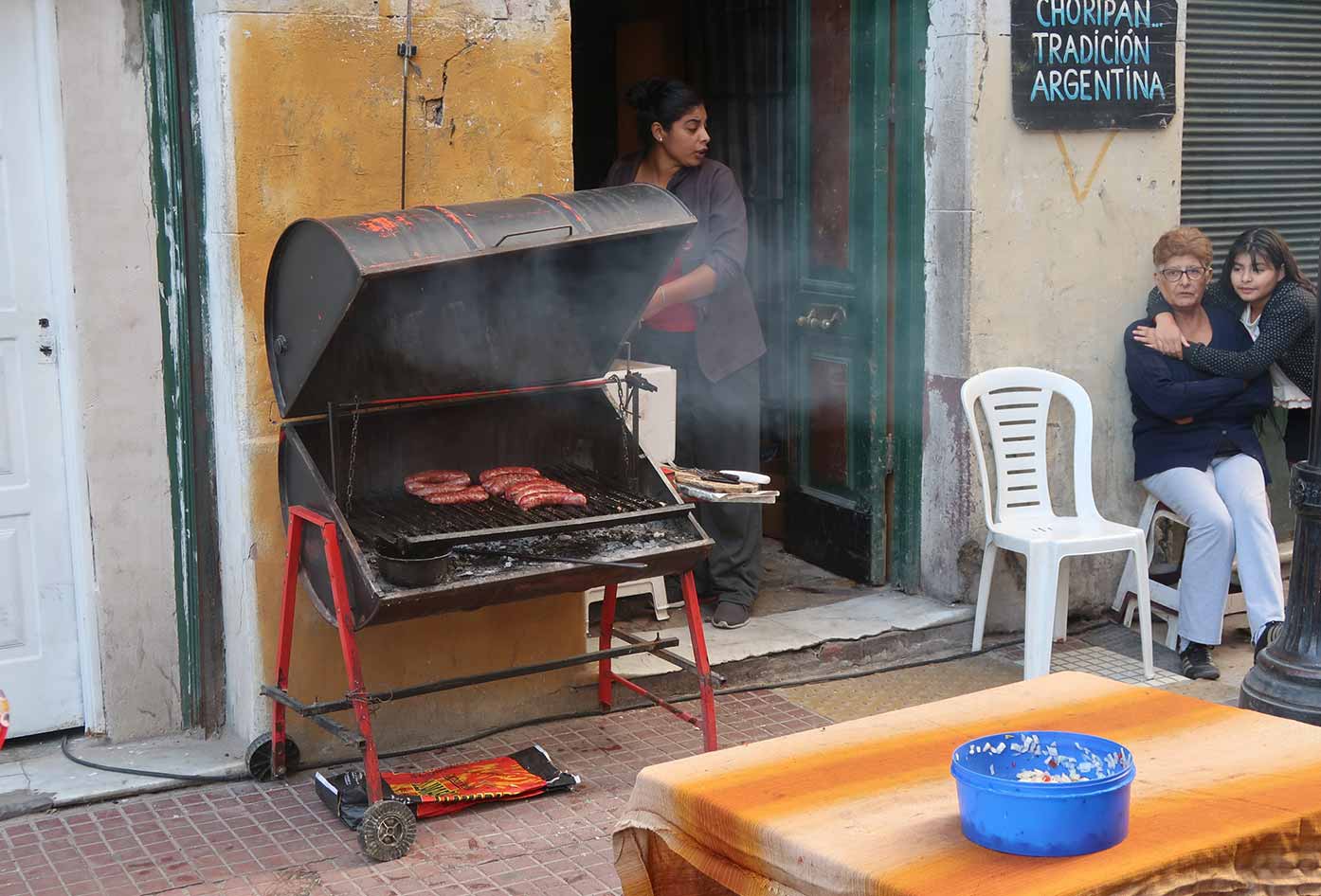 As you probably will already know, staying safe in Latin America is a big deal and not to be underestimated.
Safety concerns are one of the main reasons why people shun the idea of backpacking the continent and will choose continents such as Asia or Europe instead.
Safety in South America
Keeping travel gear locked up and deterring theft is a must.
I have created a specific page below for those who are concerned about lugging their belongings around and are in need of a backpack that is designed to conceal valuables.
When planning a trip to Argentina I recommend you consider packing the following items I have noted below. Some of which you can buy whilst in the country too if you decide to.
What to pack for Argentina:
Depending on which countries you visit on your South America journey the climate will change drastically.
It's smart to think about this before leaving your hometown!
South America is not all beaches and palm trees, in fact, I have some of the coldest nights in the mountain regions of Colombia or in other countries such as Chile and Peru.
Winter in the southern hemisphere is not to be underestimated.
Finally, when staying in a hostel, here are a few links that I recommend you check out before booking anything:
Argentina Hostel Checklist:
Travel Insurance for Argentina
Whilst traveling around Argentina see World Nomads insurance for an adequate cover. Get a Free Quote below.
---
On more than one occasion World Nomads has proved to be the best insurance for travel in Latin America.
**This list will get updated regularly: See my Travel Gear Page in the Main Navigation for even more ideas 🙂
Argentina Itinerary
Thanks for reading – We've come to an end of this Argentina itinerary!
If you're thinking of backpacking Argentina this guide has covered a few of the best tourist sites the country has to offer. You also have gained an insight into what to expect here.
The useful links section even gives you the tools to be able to do further research on the country.
When it comes to safety in Argentina outside of Buenos Aires you should be safe but you can never be too safe in this part of the world (or anywhere in the world for that matter.)
Stick to the normal travel routes and you'll be fine.
Proper planning prevents unforeseen! Exercise caution when carrying around your belongings and you'll have a magnificent trip here.
If you'll be traveling soon, why not check out this page all about planning a trip to Argentina for even more helpful tips?
📌 Like this article? Pin it…
Did this Argentina itinerary help you decide where to start?
💬 Leave a nice comment or let's start a conversation below!
---
"Dear friend! Some links in this post contain affiliate links. Meaning, if you click through and make a purchase, book a hostel or sign up for a tour, I may earn a small commission at no additional cost to you. Your support means a lot and helps me to keep traveling and maintaining the quality of this site for you."